Need to Buy a Boiler and Want to Pay Monthly?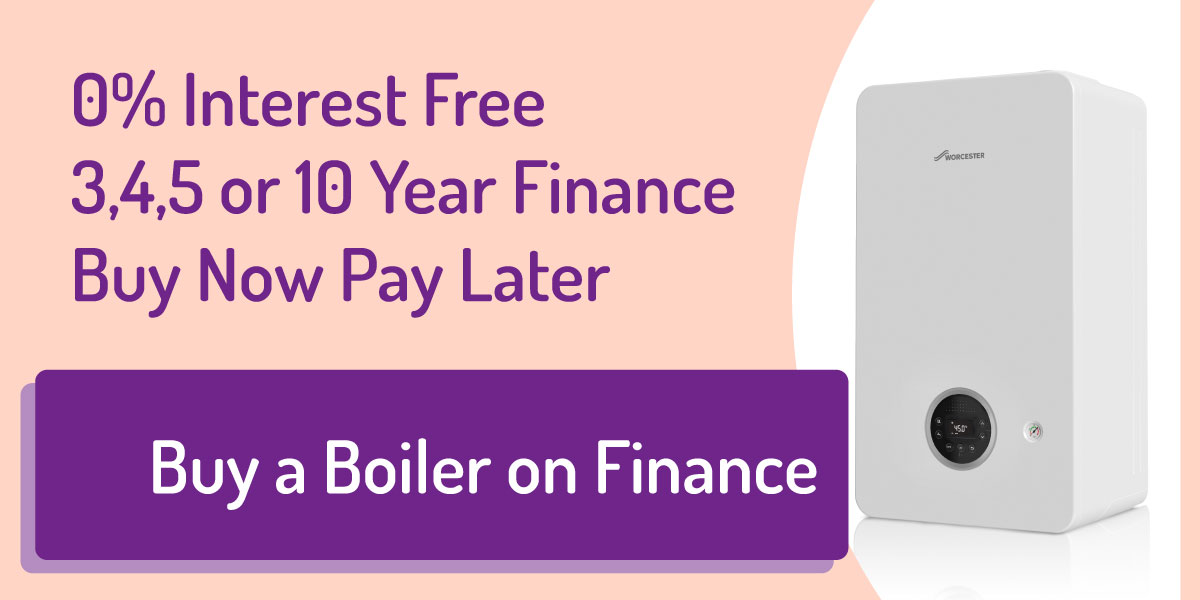 Table of Contents
Need buy a boiler and want to pay monthly?
Getting a new boiler is a purchase that you only have to make every 10 to 15 years, and with the rise of available new boiler finance options, it's really quick and easy to get finance.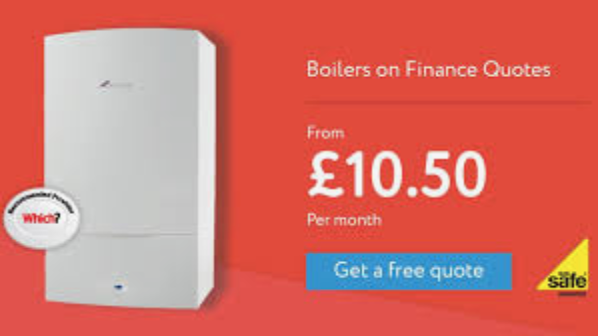 If you are looking to get a new boiler and pay monthly, then you have a wide range of options available to you.
If you do not have the cash upfront or simply wish to spread the cost over a maximum of 10 years, then you have various options if you need to buy your boiler and pay monthly, as outlined below.
Interest free boiler finance
Many customers choose interest-free boiler finance mainly because buying a boiler is a distress purchase, and many would rather spread the cost over a term of up to 2 years with 0% interest.
It's a no-brainer really.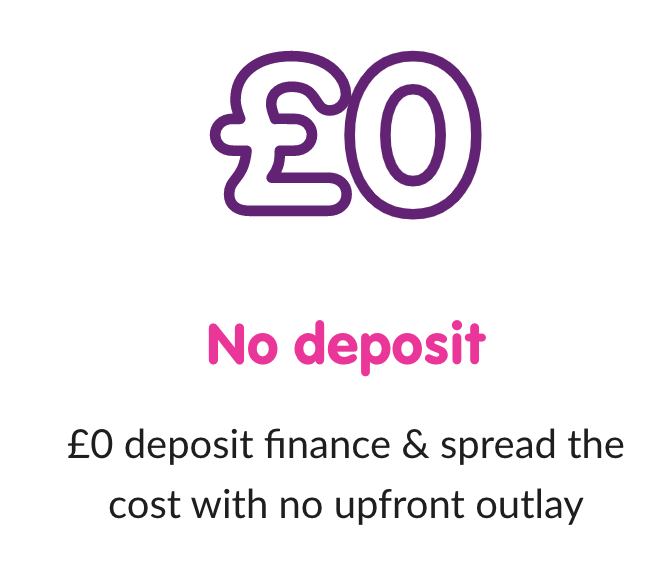 You don't get charged to spread the cost over 2 years, and you do not have to pay outright for the boiler.
Many customers choose this option even if they have the money available as the cost of a new boiler is so varied on the property it is to be installed in.
As long as you keep to your payments each month, then you will have paid off the finance with absolutely no cost to yourself.
To get a boiler with 0% interest-free finance, click here to get a fixed online quote in just 20 seconds. Oh, and we will not ask for any personal details except your postcode so that we can confirm that we service your area.
Interest bearing finance (Most popular pay monthly option)
At Boiler Central, our interest bearing finance rate is 9.9%APR which on a purchase usually ranging from £1,500 to £3,500 isn't too bad at all.
You can pay monthly over 3, 5, 7 or 10 years, and you get to see the monthly payment options before purchasing.
As well as this, you can apply for your finance online, and we give you an instant decision.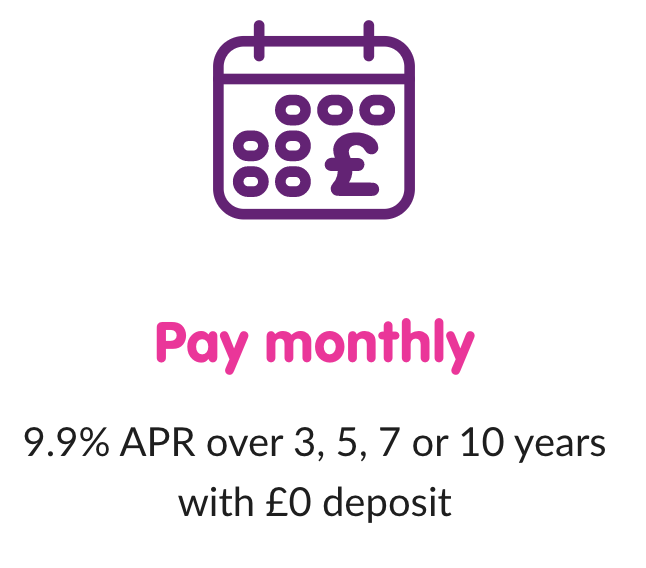 We have teamed up with a FINTECH (Financial Technology) company called Vendigo which links to our finance providers. So we can literally credit check you instantly online and give you a decision if you have passed or failed.
Interest bearing pay monthly options are by far our most popular pay monthly option for new boiler replacements. You can get this finance option and pay £0 deposit (NO Deposit).
Usually, the first monthly payment comes out of your bank within 20-30 days of applying, so you will get your boiler fully installed and working before you pay a penny.
You can actually pay a deposit of up to 50% of the total balance unless 50% is lower than £1,000 as this is the minimum amount that finance companies will give credit for in the boiler and home improvement industry.
When choosing ANY finance option, you always have to sign a Satisfaction Note or SAT note as we call them.
The SAT note is the customer signing that they are satisfied with the boiler installation so that our finance company will pay us out on your, or the customer's installation.
If the customer is unhappy or the boiler is not working as, for example, a fitter has forgotten a part; then we will not get paid out on that job until the SAT note is signed.
This means that you essentially get your boiler installed before the loan agreement commences. If your boiler is not installed for any reason, you don't pay.
This is the same as when paying by card with Boiler Central.
We only pre-authorise the card, similar to a hotel booking, and only capture payment once the boiler is installed.
By collecting payment after our customer's boilers are installed ensures that you have full faith and security of you only paying once your boiler is installed, working, and keeping you warm. (Unless it's summer, it will just heat your water :D) It's also best to make sure you have the best combi boiler that you can afford.
If you are unsure of which type of boiler is best for your home then in 20 seconds you can get quotes for different boilers suitable to your home by clicking here.
Buy Now Pay Later (BNPL)
Buy now pay later is basically a finance agreement whereby you do not need to pay anything upfront. However, you agree to pay the full balance by a certain date. This is mostly 12 months, and as long as you pay your balance off before this 12 months, you will not get charged any interest.
You do not need to pay monthly for this option, as you probably found this by Googling 'Buy a new boiler and pay monthly' however we see it is a fundamental part of giving our customers all options when deciding on financing new boilers.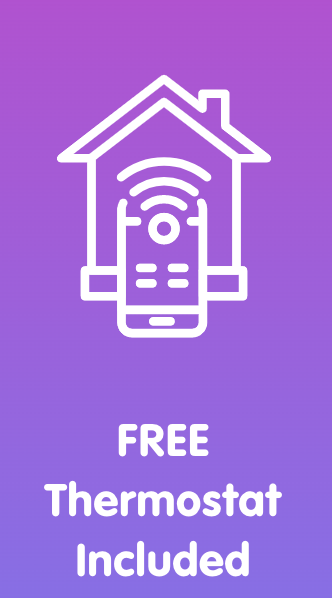 Final thoughts on buying a new boiler and paying monthly:
There are many reasons to pay monthly for your new boiler as outlined above, and it's fantastic to see so many options available with just a few clicks online.
Buying a new boiler online is now the norm, and being able to offer customers finance with instant decisions online it enables the customer to have full control over their buying decision.
No salespeople, just fixed online prices with a wide range of monthly payment options to finance any boiler.
To get your new boiler on a pay monthly plan, click here to get a price in just 20 seconds with 9 simple questions about your home.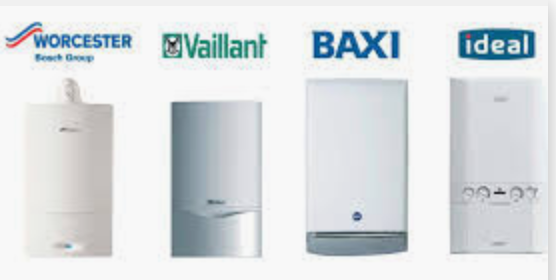 We ask for no personal information and give you fixed prices on only the top-rated boiler brands such as Viessmann, Worcester Bosch, Ideal, Baxi and Vaillant.
For more Boiler Information or a Quote, Click Here