Boilers on Finance and Pay Monthly Options
Table of Contents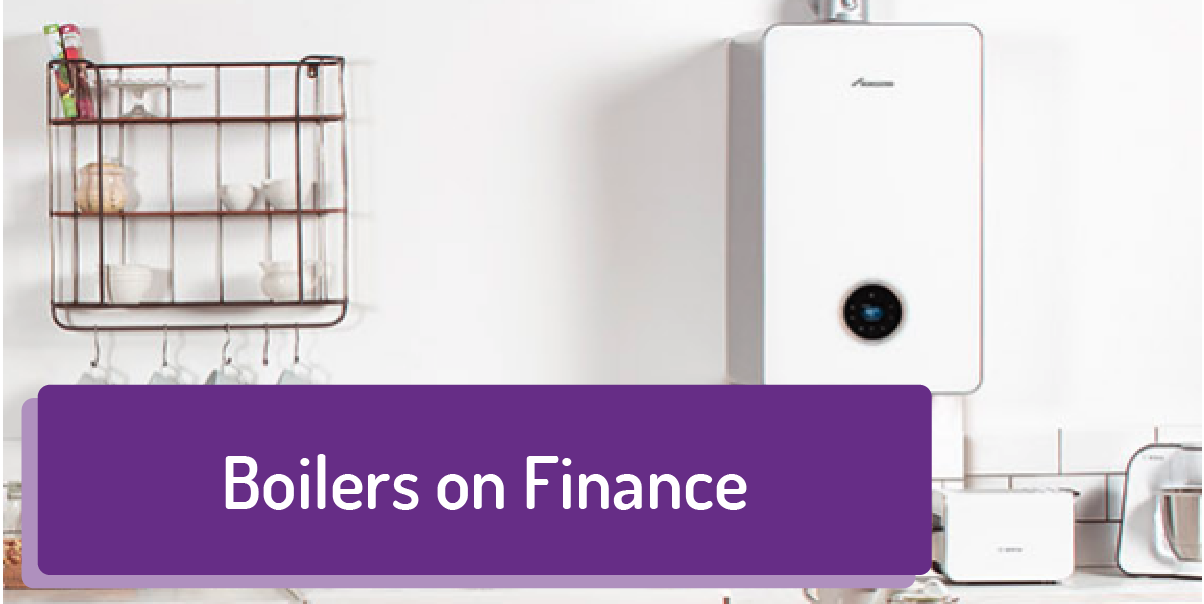 New Boilers on Finance with low monthly payments
If you're thinking of swapping your boiler in the near future, then you'll undoubtedly know that it can cost a lot of money.
The first option most people turn to is going for a boiler grant, but this isn't an option that's available to everyone, and the UK has pretty much-stopped boiler grants unless you're over 100 years old.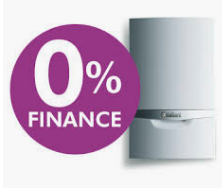 Thankfully, you can now get access to a new boiler with 0% interest-free financing, interest-bearing credit and buy now, pay later options.
Spread the payment for your new boiler over multiple different term lengths by choosing a new boiler plan that suits your financial situation and needs.
This is the ultimate guide on boilers on finance. Once you have read this, you will know everything there is on boiler finance and well equipped to decide on what option is best for you.
Let's start with a few common FAQ's we get on pay monthly boilers:
———————————————
Boiler Finance and Pay Monthly FAQ's
Can you buy boilers on finance?
Yes you can! You can purchase new gas boilers on finance with:
Interest bearing finance such as 9.9% APR Representative
Interest-free 0% APR for up to 2 years
Buy now, pay later finance up to 12 months
Pay over 3 months, 0% APR interest
Can i get a new boiler and pay monthly?
Yes, absolutely!
There are many options to pay monthly for new boilers. You can choose from 0% interest-free plans, interest-bearing (9.9% APR representative) of up to 10 years, and buy now pay later options.
Why pay upfront when you can spread the cost with some fantastic finance deals for replacement boilers.
How do you finance a boiler?
Financing a new boiler is easy. Companies like Boiler Central offer new boilers where you can answer 9 simple questions about your home, get a FIXED price online, and then if you're happy you can apply for boiler finance online.
The online finance application gives you an instant decision on acceptance, so you will know straight away if your new boiler purchase is complete and scheduled in for a fitting.
Click here to get a quote in 20 seconds on a new boiler
Where can i get a boiler on finance?
There is a wide range of companies in the UK who offer pay monthly boiler plans so that you can spread the cost of your new boiler and monthly repayment over time.
Offering low-interest rates and sometimes 0% boiler finance if you opt for interest-free you may as well pay over instalments of up to 10 years right?
Click here to get a fixed new boiler price and apply for boiler finance. (this gives you an instant online finance decision)
New Boilers on finance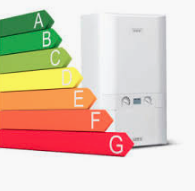 Boilers have become an essential component in our everyday lives. Whether it's hot water to do the dishes or take your morning shower, our boiler provides us with a higher quality of life.
Unfortunately, they're not invincible and may require replacing or fixing in the future.
While you can maintain a boiler to keep it running effectively, an older boiler might break down far too frequently, resulting in expensive costs to keep it running.
If your current boiler is not working, then you can opt for a service plan or purchase a new one.
Whether you have a back boiler and need a replacement or you would like a combi boiler swap, we have a range of new boiler costs for you.
To solve this, you might want to consider purchasing a new boiler and spread the cost.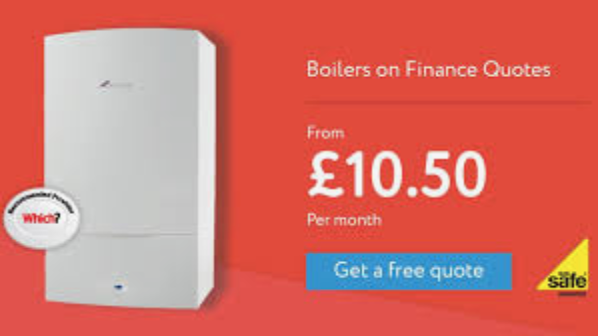 While the cost of the boiler might be higher, you save money in the long run because you're not constantly calling out an operative to repair it.
Many of our customers do not want to pay upfront for their new boiler, so our pay monthly plans are perfect.
Here you can spread the cost of the new boiler installation up to 10 years or 120 months.
Boiler finance is available with different finance products as below:
Interest Bearing Credit 5 or 10 years
0% Interest-Free Boiler Finance
£0 Deposit Interest Bearing Credit 5 or 10 years
Coming soon – Pay over 3 months
Combi boiler finance plans and options:
We provide a range of combi boilers at Boiler Central, all of which you can finance up to 10 years term, with low monthly repayments.
Whether you are looking for combi boiler finance for a straight swap or conversion, we are sure to be able to have a suitable payment plan for you.
Use our boiler quote calculator here to get a price on your new combi boiler and also apply for finance with an instant online decision.
Pay monthly for your boiler replacement
If you are wanting to pay monthly for your boiler replacement then great, we can help with that.
Within 20 seconds we can get you a fixed price on a new boiler and the prices you see are to pay monthly for your new boiler replacement.
Click here to view the pay monthly options for your replacement boiler.
Why get your boiler on finance?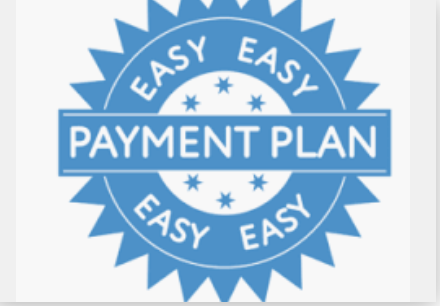 Below we've included a list of reasons why you might want to consider purchasing a boiler on finance to replace your existing one.
Your existing boiler is old and requires constant maintenance – Older boilers require a lot of maintenance that could become very expensive in the long run.
In most cases, financing a new boiler is a great way to ensure that your maintenance bills are kept low and could save you more money in the future.
2. Your boiler is making odd noises such as popping or hissing sounds – Strange sounds can mean that your boiler is starting to wear out due to old age. A replacement will not only fix these strange noises but could offer more features, better gas efficiency and more safety.
3. Your boiler is outdated and is costing you a lot in gas bills – Old boilers tend to be inefficient and will cost you a lot in gas bills.
These inefficiencies aren't present in newer boilers thanks to newer technologies, and you may want to replace your boiler with the help of a financing option to save more money.
4. Your boiler has leaked in the past, or raised carbon monoxide alarms – A past gas leak or carbon monoxide issue is dangerous, and your boiler should be replaced as soon as possible.
We understand that a new boiler is expensive, even if it's an emergency purchase. That's why our interest-free boiler financing option is a great option for replacing a boiler that is a danger to your family.
5. Your water temperature isn't as consistent as it was before – Fluctuations in your water temperature usually mean that your boiler is starting to function poorly. Replacing your boiler through financing is a great way to solve this problem and ensure that your hot water is always available when you need it.
6. Your boiler smells strange when it's operating – Strange smells usually indicate that there's probably a gas leak. You should immediately turn off the boiler and call an emergency line to fix the issue. If there's been a gas leak, then replacing the boiler is a good option.
7. Your boiler repairs are getting more expensive – You might be fine with your old boiler especially if the repairs aren't too frequent, but if your boiler repairs are getting more expensive then it could indicate that the parts are getting harder to find.
Eventually, your boiler will become extremely expensive to repair due to parts availability, and you might be better off financing a brand new boiler.
If you're unsure whether you need to finance a new boiler, don't hesitate to contact us or get a fixed price online here for your boiler.
It's important to replace a boiler, especially if it's become a danger to your wellbeing, and we offer finance packages that can help you get new boiler deals for a low fixed monthly cost.
Pay monthly boilers with no deposit
Get a boiler on a pay monthly plan with no deposit with Boiler Central. This means that you don't have to pay a penny upfront and the first payment comes out within 20-30 days of your new boiler being installed.
To get your new boiler on a pay monthly plan and pay £0 or no deposit, click here.
Typical Boiler Finance Example:
120 Monthly Payments of: £21.93
Cash Price: £1,794
Deposit: £99
Total Amount of Credit: £1,695
Duration of Agreement: 120 Months
Representative APR: 9.9% APR
Rate of Interest: 9.9% p.a. variable
Total Amount Payable: £2,730.60
Typical 0% Interest Free Boiler Finance Example:
24 Monthly Payments of: £41.67
Cash Price: £1,794
Deposit: £794
Total Amount of Credit: £1,000
Duration of Agreement: 24 Months
Representative APR: 0.0% APR
Rate of Interest: 0.0% p.a. variable
Total Amount Payable: £1,794
Choosing the right Boiler to Finance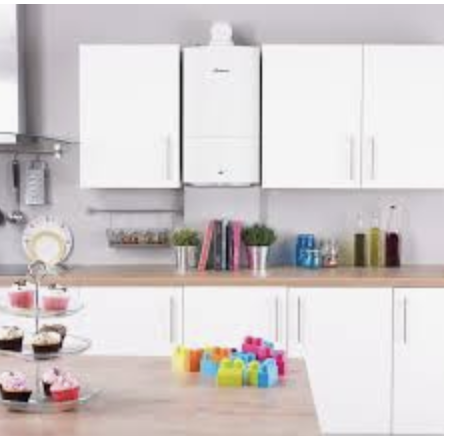 We have a wide selection of boilers available for financing.
We both supply and install different boiler types, such as combi boilers and system boilers from a variety of trusted and reliable brands.
Choosing a boiler on finance means that you're able to choose something that would typically be out of your price range, resulting in a higher-quality boiler that offers better gas efficiency and more comfort-focused features.
If you're not sure which boiler to purchase, we're more than happy to make recommendations based on your current financial situation and needs.
Whether you're replacing a boiler because it's leaking or if you're tired of constant repairs and maintenance, we have a wide selection of boilers on finance available for you.
Your Boiler Financing Options
Our boiler financing options offer you a simple, no-nonsense way of obtaining a new boiler at a low cost.
We offer several boiler financing options that are designed to give you flexible options when purchasing a new boiler.
0% Interest Free Boiler Financing
Interest-free boiler financing with 0% APR is an option that allows you to pay for a boiler with no added interest for your boiler installation.
This means that the repayable amount for your boiler is the same as the full cost of the boiler and installation with no added fees.
Paying off this loan early also doesn't incur extra payment fees, meaning you can always pay it back if you're in a stable financial situation.
Loan terms are flexible and can depend on your financial circumstances. A deposit is required for interest-free boiler financing.
Interest-free boiler financing is the perfect payment option if you already have savings to replace your boiler.
Since the total repayable is the same as the amount for the boiler and installation, you won't be paying for extra fees which means it's the cheapest option in the long-run for replacing your boiler.
Flexible Monthly Instalments up to 10 Years 9.9% APR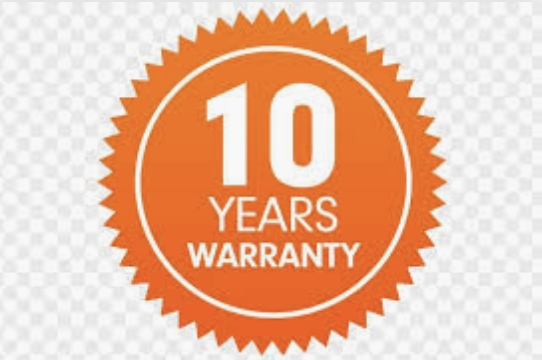 Flexible boiler financing usually involves no deposit with low APR.
There are plenty of flexible repayment plans to spread the cost that can start from just 36 months all the way to 120 months.
Since the APR is fixed, you won't get any surprise interest charges or repayments. There are also no early repayment fees, meaning you're free to repay the full amount whenever your financial situation allows you to.
Flexible boiler financing is perfect for anyone that doesn't have the means to pay an up-front deposit.
While a deposit can reduce the total amount payable, it's not necessary to be eligible for flexible boiler financing.
The repayment lengths are also incredibly flexible, offering far more options that range from 3 to 10 years.
Buy Now, Pay Later Interest Free Boilers & Financing Options
Pay-later financing defers payment for the first year, meaning that the first 12 months are completely free of any repayments.
However, interest rates are typically higher than other forms of boiler financing, but a deposit is not required.
You also have the option to repay the loan in full within the deferred period with no added interest or exit fees charged.
You can also continue to repay the loan outside of the deferred period and the interest will be charged from the start date of your financing agreement.
Pay-later boiler financing is a good option for anyone unable to pay an initial deposit or someone that believes they can repay the entire loan off in the first year.
By spreading the cost of a new boiler you and access 0% APR finance rates.
However, do keep in mind that interest rates are typically higher and you may be subject to a credit check.
What Is Interest Free Boiler Financing?
We know that paying for a boiler can be an expensive investment.
As a result, people may turn to ask their bank for a loan in order to pay for a boiler.
However, this can incur heavy interest, especially if you don't look at the financial options available for purchasing a new boiler.
As a result, you'll end up paying more for your boiler even if the cost is spread over a longer period of time.
In contrast, we offer interest-free financing options for paying for your boiler with low monthly payments.
This means that the price you pay for the boiler doesn't increase due to interest, and there are no additional charges or fees.
You only pay for the boiler in pre-agreed monthly payments and the installation fees with nothing added on top.
This is a great way to purchase a boiler as the monthly repayments will be lower and the lack of additional charges means you get to pocket more of your own money.
If you're interested in interest-free boilers on finance, then don't hesitate to contact us today to learn more about our boiler payment plans.
Considering a new boiler can cost several thousand depending on the work required, we highly recommend interest-free financing as a way to purchase your boiler.
Boiler Financing Your New Installation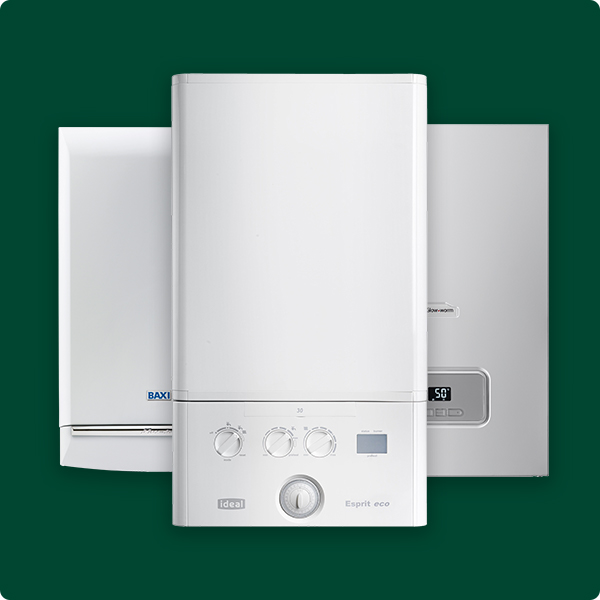 Unlike many other financing options, boilers on finance mean that you can also have your installation costs bundled with your plan.
This means that any installation costs will be included in the loan and will be paid for with monthly payments or instalments alongside your boiler.
This also means that you don't need to stress over finding a boiler service to install your boiler, potentially leading to additional interest charges or fees.
With our boiler financing services, you don't need to worry about the fees involved in removing your old boiler and replacing it with your new one.
It's all included in the financing costs and you can simply sit back, relax and let our operatives do all of the work.
Financing Process for New Boilers on Finance
Getting a new boiler installed on finance might seem daunting, but it's surprisingly accessible.
Whether you have no hot water coming from your boiler or a leaking boiler, the process of getting a new boiler is easy.
Here's a list of example steps that you might take if you're interested in getting a boiler on finance.
Step 1: Getting an Online Quote
It's important to get a personalised quote and a boiler recommendation. This can depend heavily on the reason you're replacing your boiler, the amount of space you have available and also your financial situation.
You're also welcome to contact us directly for a quote or more information before you pick us for your new boiler.
Step 2: Booking a Survey
Once you've accepted a quote for a boiler, one of our technicians may come to survey your home to see if your chosen boiler will be suitable for your home.
You'll be able to choose a time that is suitable for you.
Your technician will also inspect your existing system, and you can ask any questions if you have concerns or are curious about the process.
If you would like to purchase your new boiler online, then you can do it with our online fixed price system.
Step 3: Finding the Ideal Repayment Plan
Once you're happy with the boiler quote, installation plan and choice of boiler, you can speak to a financial advisor that will guide you on the repayment plans available, if you wish.
Whether it's an interest-free plan or a flexible payment plan, there are many options available that can suit your financial situation.
You can also complete finance and payment online if you wish to pay in full.
Step 4: Installation of Your Boiler
Now that all of the paperwork and financial obligations are taken care of, you can now move on to having your boiler installed.
The cost of installation is also included in the repayment plan, so there are no added fees or hidden costs involved.
As you can see, getting a boiler on finance is simple and most of the work is taken care of for you.
With our expert advisors and Gas Safe technicians available, you'll be given the best advice available to help you make an informed decision throughout the entire process.
With flexible financing options and a wide range of boilers to pick from, you'll find that financing a boiler can be an affordable and flexible option.
10 Tips for taking out monthly credit agreements: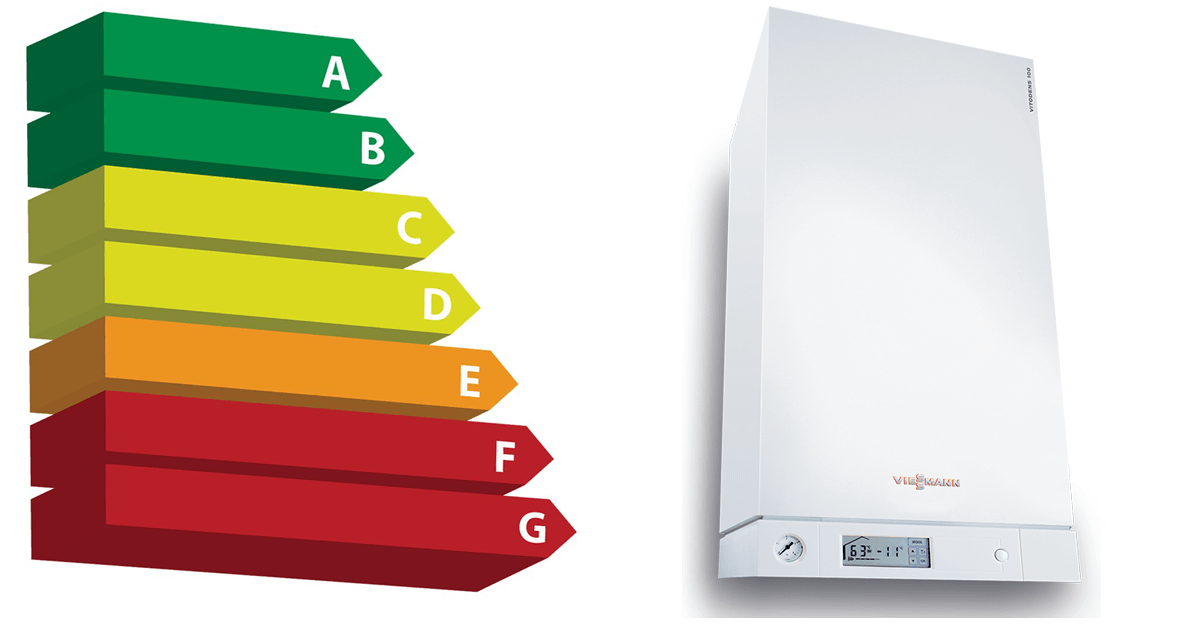 Boiler Central and any other provider of finance must be regulated by the Financial Conduct Authority or FCA for short, and registered in England and Wales.
By using a reputable boiler installation company such as Boiler Central, you are ensuring that reputable engineers install your heating and hot water boilers.
The installers will be Gas Safe registered with a unique number and competent in your chosen boiler manufacturer so that your warranty is valid for the duration that your manufacturer gives you.
The payment options and interest rates on this page are accurate for most lender agreements that you may take out if you opt to pay monthly for your boiler.
We always advise that you compare finance deals for your new boiler installation and ensure that the interest rate that you pay is right for you.
If you need further information on boiler warranties, energy savings and how efficient your boiler is or even if you need to know how much radiators cost, feel free to contact us or use Live Chat.
With Boiler Central, you do not need to have a home survey as all of the questions that we ask you (9 of them) is all that we need to give you quotes. We will never charge you more or less than the fixed price you have been quoted.
Worcester Bosch and Viessmann are probably the best boiler brands to go for whether purchasing on credit or cash outright. Worcester Bosch is manufactured in the UK, but Viessmann are German made. You make the call.
British Gas have reviews of 1.4 out of 5 on Reviews.com. We will leave that one there. Click here to see if you don't believe us…
Ensure that your monthly payments are agreed and manageable for you before signing a finance agreement. It is hard to cancel a finance agreement once it is signed.
Not that you will need to pass a credit check and any adverse credit may impact the APR rate and amount that is repayable on your loan agreement.
If you have any issues with the finance and credit side of things, you can refer to the Financial Conduct Authority FCA who regulate the financial services industry. All credit brokers will be authorised and regulated by the FCA as a credit broker and not the lender.
Now we have that out of the way, why don't you get a fixed price now on a new boiler with finance options for up to 10 years.