Compare Boiler Cover with average repair costs: The honest guide.
Table of Contents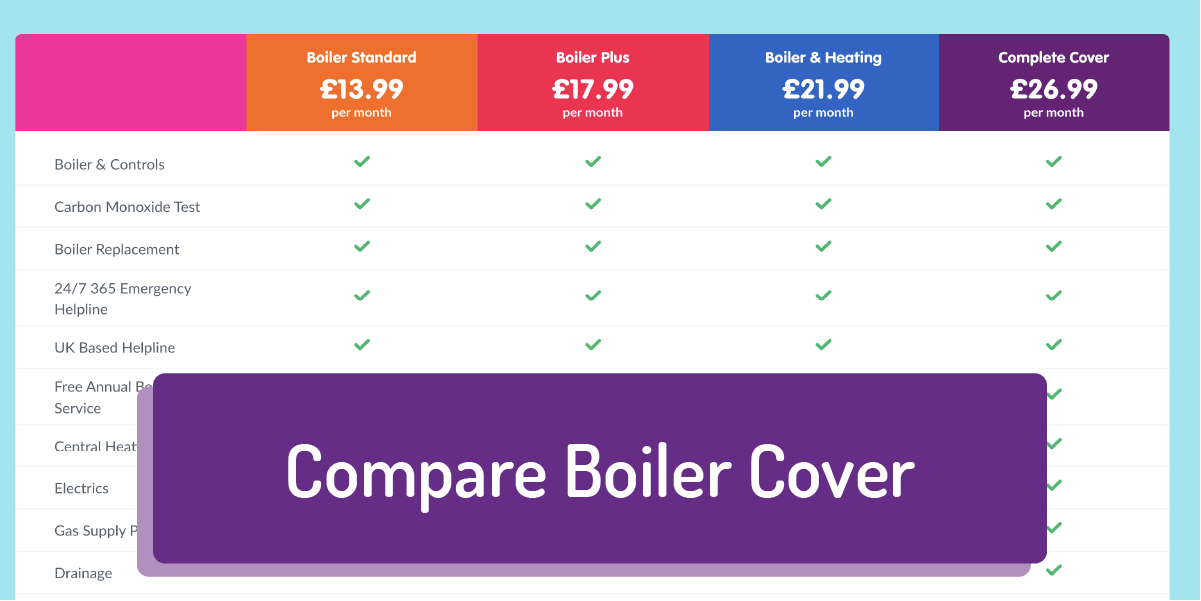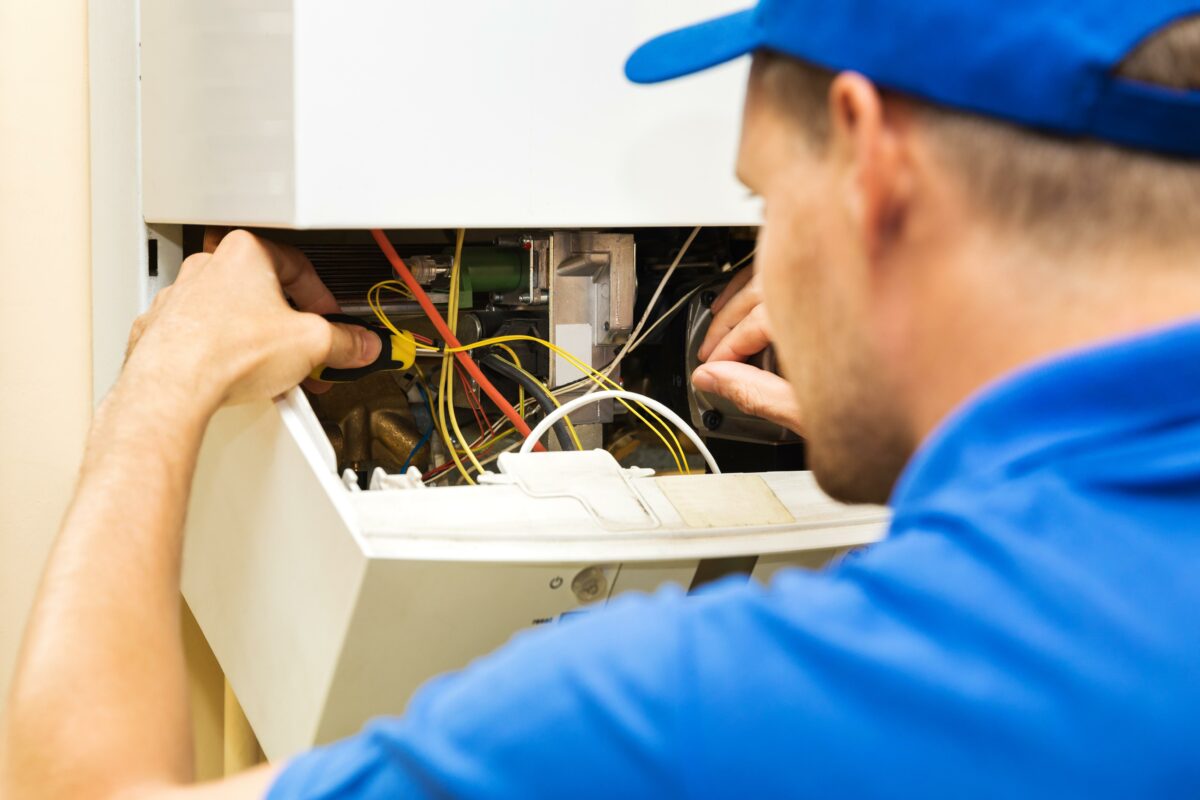 If you need to compare boiler cover, you might not know who to trust. Many of us in the United Kingdom, Europe and other countries with combi boiler systems have experienced problems such as having no hot water, radiators not coming on, or the pilot light going out and not coming back on.

This is the type of situation where you may need to call in the professionals and finding the best boiler cover provider is the subject of today's article.
What is it and how do I Compare Boiler Cover?

Boiler Cover is a type of policy which can be taken out with a variety of providers and will cover your boiler in case it breaks or the functionality isn't as intended.

Policies are available on the market which will cover the boiler from breakdown but also cover an annual boiler servicing. Each year a certified engineer will visit your home to service your boiler and to make sure that it is all working at optimal efficiency.
Other Boiler Cover policies will cover the whole central heating system, or even cover your electrics, plumbing, home pests and even lost keys! (Yes, they can be quite 'all encompassing' for one low price.)

Other Boiler Cover policies will cover the whole central heating system, or even cover your electrics, plumbing, home pests and even lost keys! (Yes, they can be quite 'all encompassing' for one low price.)

With most plans on the market in the UK, you will be covered for general boiler repairs. This should include all labour and spare parts but be sure to check your current policy if you have one. If you are here to Compare Boiler Cover Quotes, then take note that Boiler Central offers this as part of our range of policies.

Some things to take note of when you compare boiler cover providers: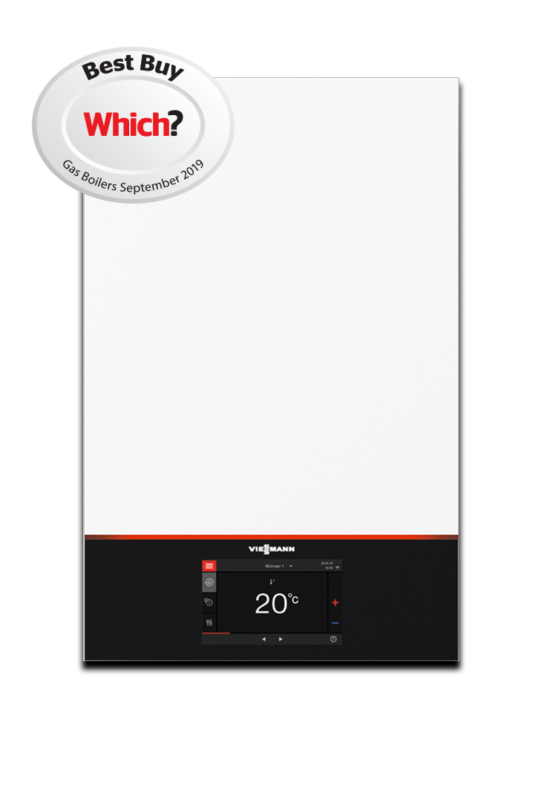 Your boiler may be too old to be repaired with currently available parts.


You may find a limit to the amount of time an engineer can spend on a repair.


When you take out your policy, you may have to wait a period of time before you can
make a claim.


You may only be able to make a certain amount of claims a year.


Your boiler cover may not include an annual service as standard, please check the level of your policy.


Your boiler may not be covered if you don't regularly maintain it. (I.E. limescale buildup)


Your home insurance may already cover boilers so please check your policy before buying a new one.


If you're a renter, your landlord might have to cover the boiler repair and maintenance so check your rental agreement for more information.


Make sure your engineer is certified gas safe before allowing any repairs or modifications to your system. Gas safe engineers are the only ones legally allowed to do any repairs on gas systems in the U.K.


You should be aware of your boiler's working condition and able to recognise tell-tale signs of a fault such as a pilot light not being blue, strange smells, weird sounds, and any drop in performance that can help you take action asap.


Cover is available for all types of boilers from gas, condensing, combi and even oil boilers.
The Cost of Boiler Repair: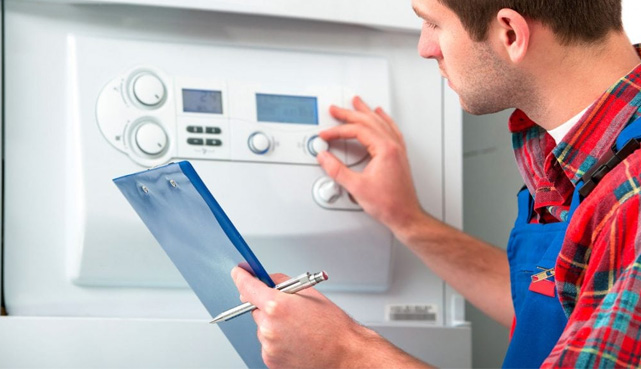 When you're looking to compare boiler cover , it's good to factor in the comparative costs of getting the boiler repaired yourself without a policy. This can obviously vary wildly based on the type of system you have, the boiler, the size of home, amount of radiators, etc but we can give you a rough guide so that you can make an informed decision on any boiler cover policy.

The average cost of a minor repair in the United Kingdom for boiler systems is around £150. This would be for a new gas valve or fan for example. There is a cost increase for anything above this which is why we recommend boiler cover as the costs incurred can start to creep up quite heavily. For example, anything above a simple repair and you are looking at £350-£600 and up for larger internal repairs!

If your boiler is over 10 years old, you may struggle to find parts for it, making the repair costs high enough to consider a whole new system being fitted so in this case, if it's covered due to age, then you would be well served by having a good boiler cover policy.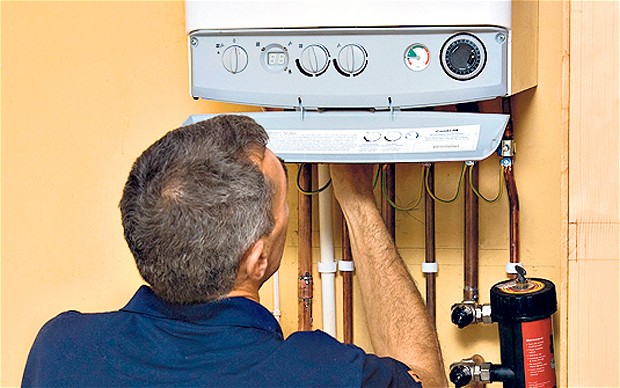 Call out and engineer fees can be quite high. For example, a gas registered engineer or plumber will charge over £50 an hour throughout the UK for any servicing or repairs. This can rise to almost £100 an hour during weekends, evenings, or bank holidays and we know that issues or breakdowns are not on a time schedule.

Many engineers or plumbers will charge you a call out fee just for coming out, which could be as high as £75 in most cases. You could agree to a total cost for repair ahead of time if your issue can be diagnosed over the phone but this usually isn't the case.

As well as the call out fee, a servicing from most providers will start at £80 and up and a good clean and pressure resetting will be at least £100.

So as you can see, general call outs and maintenance can easily cost you upwards of £150-£200 and if you divide that over 12 months you are looking at roughly the equivalent cost of £12-£17 a month for one callout!

That's where boiler cover can reduce your headaches and give you peace of mind, as with our own cover we offer it as little as £13.99/mo!
Why we offer fantastic cover compared to our rivals:

So you've read our information on the costs involved in boiler repair, and would like to see pricing for, or compare boiler cover.

We know there are a lot of companies out there offering boiler cover and servicing but you can benefit from our nationwide, gas safe team from Boiler Central and Yorkshire boilers.

Afterall, we have a near perfect trustpilot score! Plus, we offer an industry leading 15 year warranty on all new Viessmann Boilers in case you require a new boiler fitting.

What next? If you would like to compare our boiler cover, simply visit our page below and see our highly competitive pricing and service plans for your boiler.