What Types of Boilers are Best for Your Home?
Table of Contents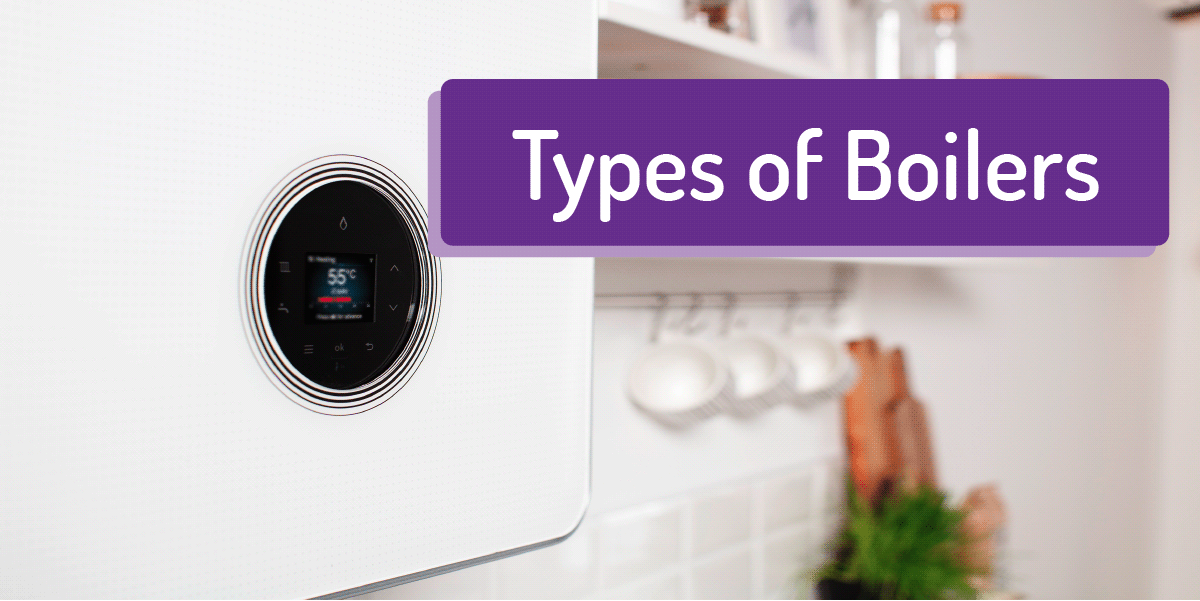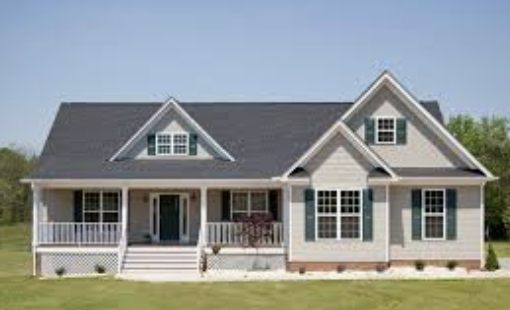 What are the different types of boilers?
When choosing a new boiler for your home, it's important to understand all of the options that are out there before making a final decision.
With so many options, you need to understand what each one can bring to the table in terms of its pros and cons.
That's how you'll find the central heating system that's able to serve your home and your family adequately for many years to come.
Different types of boilers offer different benefits and these should be taken into account when weighing up your options and deciding which heating and hot water system suits you best.
We're going to discuss some of the most common types of boiler found in UK homes today, so read on to learn more.
So what are the types of boilers available in the UK?
Condensing Boilers
The first thing you need to know about condensing boilers is that they're not a category of boiler like the others on their list.
Combi boilers, system boilers and conventional boilers can all be condensing boilers.
In fact, they have to be condensing boilers when they're being newly installed in the UK.
If they don't have this property, they can't be installed and that's all down to the way in which they use fuel.
Condensing boilers are the best for the environment than previous types of boilers, and that's why that rule is in place. This is also a great thing for owners and homeowners as well.
They allow you to heat your home in a way that's much more efficient, and that means you'll save money on your heating bills and save energy as well.
Have a look at our guide on the recommended boilers to buy here.
Combi Boilers
If you're looking for a residential boiler that's likely to be the most cost effective for you, it's worth looking at a new boiler.
They're generally the most cost effective and efficient boilers around.
They control the hot water and the central heating, hence the combi name.
They're especially useful for anyone who's conscious about their own environmental impact and wants to do something to reduce it.
They don't use a water tank or cylinder of any kind either.
That's another thing that makes them appealing to homeowners because it means they don't take up much space in the home.
It also makes the process of installing a new boiler much easier and more convenient from your point of view as well.
They're not great with low pressure and you can't run water from more than one tap or shower at the same time.
Here are the Pro's and Cons of a combi boiler:
Pro's:
Unlimited heating and hot water on demand.
Only heats what water you need at a specific time, making it cost effective and eco- friendly.
No cylinder needed so will fit in a kitchen cupboard.
It's easy to find what size boiler you need for your home
Con's:
Water pressure can reduce if you run more than 1 tap at a time.
No back up source of hot water if the boiler breaks down.
Very rarely will be compatible with solar panels.
System Boilers
If that last point about combi boilers is a problem for you, you might want to consider a system boiler.
These are better options for some people because they allow you to run multiple taps or showers at the same time.
So, if you have a couple of showers in the home that people tend to use around a similar sort of time in the morning, a system boiler will make that possible where a combi boiler doesn't.
They also tend to be quite economical to run and they're relatively compact too.
They offer a constant supply of hot water on demand and you won't need to worry about low boiler pressure problems.
However, they do use a cylinder, so it's important that you have space in your home or space for the tank in the loft.
Boiler Installation is required to keep the water at the right temperature when it's in the cylinder too.
Here are the Pro's and Cons of a system boiler:
Pro's:
Faster and more simple to install than a conventional boiler because all components are built into one unit.
Saves space because no cold water tank is needed.
Faster and more effective hot water to multiple taps.
Con's:
If the cylinder is not insulated well it may lose heat.
Storage will be needed for the cylinder.
Hot water read on demand will depend on the size of your cylinder.
Conventional Boilers
Conventional boilers are the oldest kinds of boilers on this list and that's why they're also known as traditional boilers.
They use both a cylinder and a water storage tank, meaning they can take up quite a lot of space in the home.
But if you have that space available, you shouldn't necessarily rule out this option because it does offer some benefits that other types of boilers can't offer as well.
These boilers are very good at supplying water to different parts of the home at the same time, which is something that combi boilers really struggle with.
They're also by far the best option for homes that already have problems with low water pressure.
Despite their longevity, they're also compatible with a wide range of energy efficient options such as solar thermal systems.
However, water has to be heated so it's not available on demand.
Here are the Pro's and Cons of a conventional boiler:
Pro's:
Hot water can run from more than one tap at a time.
Heat only boilers can work even if boiler pressure is low.
Compatible with solar panels.
If you already have this system, a few pipe work changes could be possible for a new installation.
An electrical immersion heater can be installed in the cylinder so if your boiler breaks down you still have a hot water back up plan.
Cons:
Takes up a large amount of space.
Could be more costly to install
Could be more complicated and time consuming to install.
The amount of hot water ready at one time will depend on the size of your cylinder.
The cylinder has to be well insulated or it will lose heat.
Oil Boilers
Oil boilers are boilers that are best suited to homes that don't have any connection to the mains gas supply.
They tend to be used in quite isolated and rural areas, and as a result they tend to be more expensive to run and operate.
The only thing that makes them different is the fact that they use oil to run rather than gas, but that in itself is something that's more expensive.
Here are the Pro's and Cons of an oil boiler:
Pro's:
Stops any heat escaping so always has a better throughout and increases efficiency.
Can be fitted internal or external
Most efficient if gas isn't available.
Commissioning at the installation increases the overall life and requires less maintenance.
Cons:
Oil prices fluctuate.
Oil boiler requires a tank underground.
You need to buy and store oil that is required for heating.
If war breaks out oil will be cut off.
Biomass Boilers
Biomass boilers can also be known as wood boilers, and that's because they run using logs or wood pellets.
These generate the heat in quite a cheap and affordable way, so it's something to look into if you care about saving money.
They tend to be very energy efficient as well; they're among the most sustainable options out there at the moment.
Pellets tend to help these boilers run better, but logs are cheaper to buy.
Here are the Pro's and Cons of a biomass boiler:
Pro's:
Wood pellet fuel supply is not due to price hike.
They are carbon neutral, ideal for reducing carbon tax.
Perfect off grid solution.
Renewable heat incentive payments are likely to cover the costs of your investment, so you will get it all back in the long run.
Con's:
More expensive than gas boilers to fit.
Space for fuel storage is needed outside of your home.
Access for the fuel delivery lorry is needed.
Annual servicing is required
Choosing the boiler that's right for you can be tricky, but knowing about all of the options above is the important first step.
From there, you should think about the size of your home, if you need a lot of hot water on demand, heat only boiler, your energy setup if it will run off oil, electric or gas boiler, and how much available space you have.
There is a lot of rated boilers on the market with a range of different boilers to suit different peoples needs.
The top brands are : Viessmann, Worcester Bosch, Baxi, Vokera, Glow worm and Ideal.
A lot of companies offer a new boiler including home and boiler cover which keeps your warranty validated, and is included in the cost of the boiler.
Talk to an expert if you would like further guidance on a domestic boiler, or to price up your new boiler online click here.