Worcester Bosch Greenstar 30Si Compact Combi Boiler Review
Table of Contents
Worcester Bosch Greenstar 30Si Compact Combi Boiler Review
When it comes to getting a new boiler for your home, you must make the right choice. After all: a boiler purchase isn't something you do every day. And, given the cost of a new boiler, it isn't one you wish to make regularly either! You can not go wrong with a Worcester combi.
As you will have no doubt seen, there are plenty of replacement boilers on the market today. So how do you know which one is the right one for you? Well, if you're looking for a compact model that packs a punch, this Worcester Bosch Greenstar 30Si Compact combi boiler may be for you, and our review will help you decide.
Here's what you need to know about the Worcester Greenstar Si Compact range, and how the 30Si Compact could be right for your home. 
A boiler that's perfect for small and medium sized homes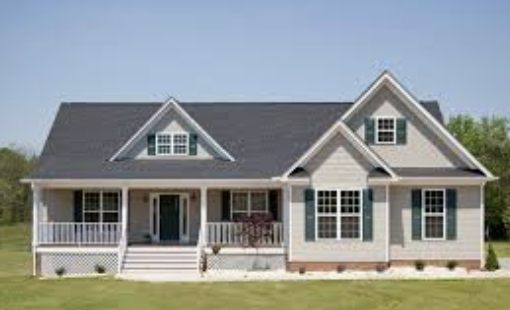 Do you like in an apartment? Perhaps you've got a compact one-three bedroom house? The Greenstar 30Si Compact is the perfect match to such a property and will fit in a standard size kitchen cupboard.
For a start, it measures at just 69 cm high by 39 cm wide, with a depth of 28 cm. Because it's such a small combi boiler, you can have it installed virtually anywhere in your home! While most people have them fitted in kitchens or airing cupboards, you've got other options too.
One example might be to install it in your loft so that it's out of the way. If you have a garage in your home, why not have it fitted in there instead? For those of you seeking a garage or loft install, you need not worry about cold temperatures. That's because the Worcester Bosch Greenstar 30Si Compact has built-in frost protection!
Instantaneous hot water when you need it 
Don't you hate it when you turn on your hot water tap only to find you've got to wait about ten seconds before you actually get hot water? Thankfully, those days are over with the Worcester Bosch Greenstar 30Si Compact A-Rated boiler.
Yes, combi boilers should provide you with instant hot water when you need it. However, some models on the market don't quite live up to that promise. The Greenstar 30Si Compact gives you hot water on demand. And with no long wait times either!
What's more, you can also adjust the temperature of the hot water to suit your needs. The hot water output on these boilers is suitable for small homes or apartments and provide a good flow rate and efficiency rating.
Boiler controls that are easy to understand and use
The downside of some otherwise excellent boilers on the market is their operating controls. Many of them are unnecessarily complicated, and seldom make sense!
One of the features of the Worcester Bosch Greenstar 30Si Compact you'll love is its simple controls! It has two rotary dials that you can use to select heating and hot water temperatures. Additionally, there's an easy to read LCD screen and an analogue pressure gauge.
Another feature is the iconic "blue light" found in all modern Worcester Bosch boilers. When the light gets illuminated, it means there is currently a demand for heating or hot water. And in the unlikely event that your boiler develops a fault, the light will flash.
Boiler controls are something most people seldom need to operate regularly. But when you do need to check on the Worcester Bosch Greenstar 30Si Compact's settings, it's good to know how easy it is to do so.
When you have finished adjusting the controls or checking the boiler's status, you can close the flush-fitting panel. In the closed position, it blends in with the rest of the boiler's design. That's perfect if your boiler is in a public place because it can easily blend in with the background.
Provision for smart thermostats 
At the time of installation, you can have the Worcester Bosch Greenstar 30Si Compact connected to a standard wall thermostat. But, if you've got Internet access, you may wish to upgrade to a 'smart' thermostat instead.
Upgrading to a state of the art thermostat means you have full control of your hot water and central heating system from anywhere. Yes, that's right: you don't even need to be at home to put your heating on, for example!
Such systems are easily configurable via a smartphone app. So, if you've got a compatible iPhone or Android device, you'll have no issue using the app on your phone.
Controls such as Hive Heating are the perfect addition to compliment your Greenstar 30Si Compact boiler. Take a look at our review of the Hive Heating system for more information.
Compatible with piped gas and LPG
It's easy to forget that not all homes have a piped gas connection. In those cases, they must use an alternative such as LPG that gets delivered in canisters.
If you have to use LPG in your home for your gas needs, the Worcester Bosch Greenstar 30Si Compact has you covered. There is an LPG version of the boiler available to buy. You'll be able to enjoy the same benefits as the standard gas model, such as on-demand hot water and a 24 kW central heating output.
A boiler backed by a strong British brand
The Worcester Bosch Greenstar 30Si Compact is a boiler that won't let you down. Worcester Bosch's heritage dates back to 1962 when it was initially known as Worcester Engineering Co Ltd.
These days, the company is part of the Bosch group of companies. However, the design and manufacture of the boilers still get carried out in the UK.
There are many reasons why it makes sense to get the Worcester Bosch Greenstar 30Si Compact combi boiler. For a start, it boasts an array of features and benefits that will best meet your needs. Secondly, it's also currently a Which? Best Buy for 2019. As we all know, the Which? tests are quite stringent, and so such awards aren't given away lightly.
Worcester Bosch also has a royal warrant, meaning it's an official supplier to the Royal Family. There aren't many boiler brands that can boast such a prestigious honour! Worcester boilers are certainly well known for their reliability similar to Veissmann.
A five-year warranty for your peace of mind
Last, but not least, it's important to note that the Worcester Bosch Greenstar 30Si Compact comes with a five-year guarantee as standard. If any part of your new boiler were to fail due to a manufacturing fault, you can be sure that it'll get replaced quickly and for free.
You can also have the option from the manufacturer to increase the length of your warranty from 5 years to 10 years. They must however be serviced each year by an accredited installer or boiler servicing company like UK Home Cover who have UK wide heating engineers.
If you like the sound of the Greenstar 30Si combi boiler and think this boiler is for you, get a fixed online price now. Simply answer a few questions about your home (no personal information required, just the first part of your postcode). If you think you may like a more powerful boiler, take a look at the Worcester Bosch Greenstar 38CDI Classic boiler.
You can even buy your boiler online and apply for boiler finance within minutes with an instant decision!
Click here to price your new boiler now.