Worcester Bosch Greenstar 8000 Style Combi Boiler Review
Table of Contents
Worcester Bosch Greenstar 8000 Style Combi Boiler Review
For anyone looking for a contemporary new boiler with excellent energy-efficiency and great performance, the Worcester Bosch Greenstar 8000 Style combi boiler is a top choice.
From Worcester Bosch's range of modern boilers, it not only performs well but is also designed to look great.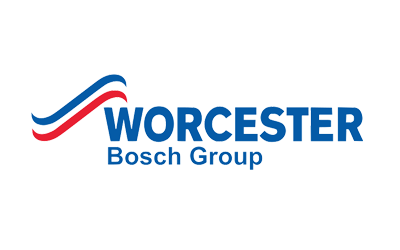 The Greenstar Style is available in 35kW to 50kW as a combi boiler.
The Worcester Greenstar boiler is also available as a 30kW, 35kW, 40kW system boiler and a 45kW system boiler.
System boilers are a great choice if you need hot water on demand to multiple taps at once which combi boilers may struggle with.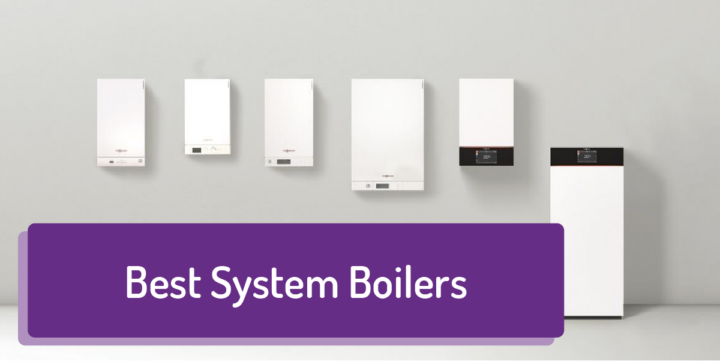 You may have heard of the Worcester Bosch filling loop. Still, this boiler has a filling system which ensures the boiler maintains the Worcester Bosch combi boiler pressure at the optimum level without having to use a filling link.
This Bosch easy control boiler has reviews that the push-button LCD enables you to unlock a range of advanced accessories as well as been able to connect to the latest smart technology.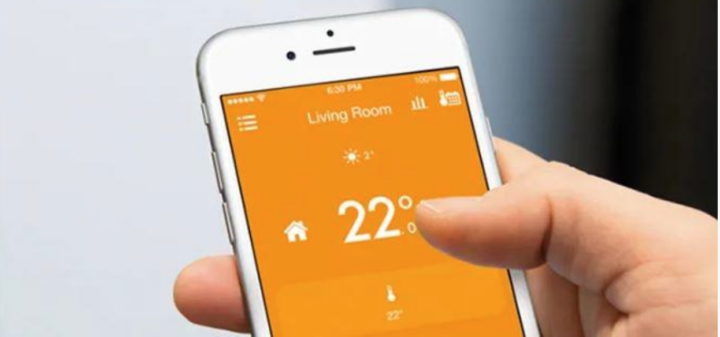 A condensing combi boiler such as this one is ideal for homes that don't have a lot of space, but it can still deliver for households that have medium to high levels of demand for heating and hot water.
Worcester Bosch is one of the best brands that you can choose for a new boiler, whether installing in a brand new home or replacing an old or broken boiler.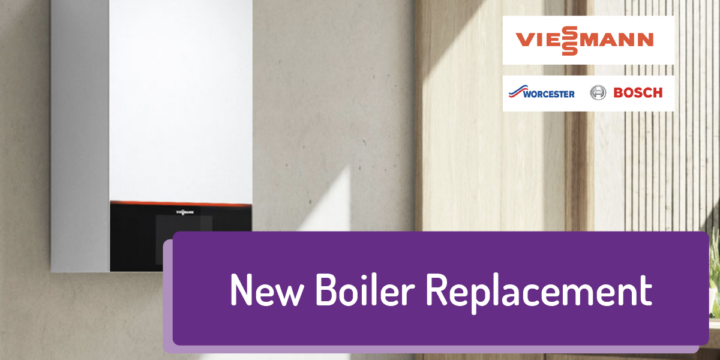 The Greenstar 8000 Style is available in both combi boiler and system boiler options.
In this Worcester Bosch Greenstar 8000 Style combi boiler review, you will learn about one of their newer options, which is compliant with recent boiler regulations and is perfect for larger homes.
Let's take a look at what this boiler could offer your home.
Here is our review of the Worcester Bosch Greenstar 8000 Style Combi Boiler:
Worcester Bosch Greenstar 8000 Style Performance review
This large capacity condensing combi boiler is designed to handle higher demands for hot water and heating.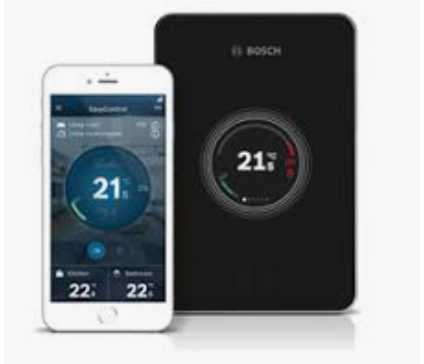 It's a great choice for larger homes with two bathrooms or lots of radiators or underfloor heating.
The Style range of boilers is similar to the brand's Life range, but it has an even greater focus on design.
The boiler has all of the same features of the Life boiler, including offering options 30kW, 35kW, 40kW, 45kW and 50kW, so you can choose the one that meets the needs of your home.
The Worcester Bosch Greenstar 8000 Style has the highest water flow rate of any wall-hung combi boiler on the market.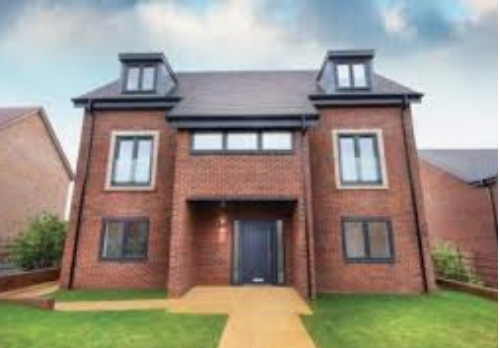 The Bosch Worcester Greenstar 50kW model has a hot water tap flow rate of 20.3 litres per minute at 35 degrees or 17.9 litres per minute at 40 degrees.
It can comfortably heat large homes and those with two or more bathrooms.
Like the Life boiler, it has an intelligent filling system, which helps to keep the boiler at the correct pressure without having to fill the boiler using the filling loop manually.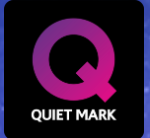 It's also one of the quietest boilers that Worcester Bosch has available.
Combined with its style, this means you could install it into any room in your home without worry.
Energy Efficiency of the Worcester Bosch Greenstar 8000 Style
Energy efficiency is a top priority for all boilers.
New boilers, when installed, need to have an energy efficiency of at least 92% according to regulations.
The Worcester Bosch Greenstar 8000 Style has an energy-efficiency of 94%, matching the Life boiler and beating out many others on the market that just meet the minimum.
The boiler has an A-rating for both heating and hot water, and the increased modulation ratio of 1:10 helps to improve fuel efficiency too.
Another benefit for this Worcester Bosch comfort boiler is that it offers smart features.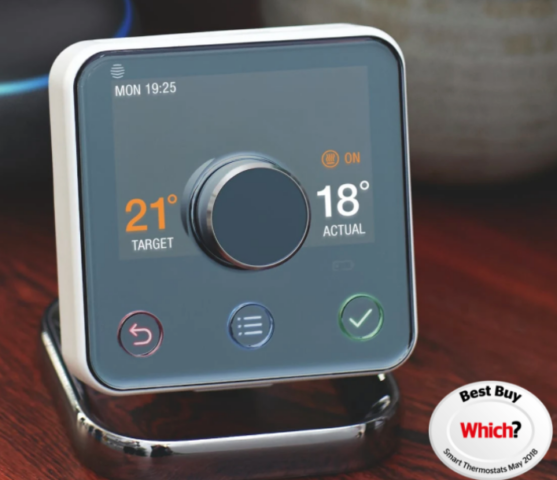 In addition to the intelligent filling system, which will automatically detect when the heating system needs to be refilled.
It can also be connected to smart thermostats such as Hive and Nest and your preferred smart devices such as your smartphone or tablet.
Using Bosch EasyControl, you can control your heating and hot water from anywhere, which means you have more control over how much energy you use.
The hot water flowing through your central heating will be at its peak with the 8000 Style.
Boiler Size and Installation review 
The Worcester Bosch Greenstar 8000 Style measures 400mm x 780mm x 365mm.
It's on the larger side, but its sleek style means that it will look good wherever you choose to install it.
It's available in black and white, so you can select the colour that will look best in your home.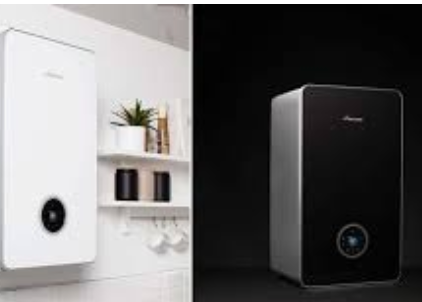 The design-led boiler almost looks more like a high-tech speaker than a boiler, and any style enthusiast would be happy to have it in their home.
Not having to hide it away in a cupboard makes it easier to install, and it's also lightweight, which also helps with the installation.
Boiler Controls review
The controls for the Worcester Bosch Greenstar 8000 Style have been designed to be easy to use and to look great too.
The boiler features a full-colour push-button LCD that's easy to use, giving you clear directions in the text.
You don't need to be able to decode error codes or have a degree to work out how to change settings if there's a problem.
A glance at the boiler's display will show you information about its status.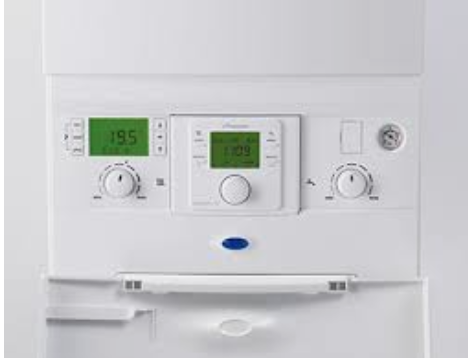 You have a choice of stylish options for controlling your boiler too.
The Worcester Bosch Greenstar 8000 Style connects to the Bosch EasyControl thermostat, which you can wirelessly connect to your phone for control of your boiler wherever you are.
There's also the Greenstar Comfort, offering an intelligent programmer and room thermostat, giving you a single, accessible location from which to control your boiler. Both of these options will look stylish on your wall.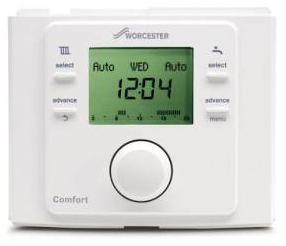 Diagnostic codes similar to the ones on many boilers are featured on the 8000 Style, and it has an LCD with diagnostic icons for any issues that may arise.
The improved push-button LCD is certainly an upgrade on any standard boiler.
The boiler controls for the Worcester Greenstar 8000 Style has the Greenstar intelligent filling system as stated above.
Warranty on the Worcester Bosch Greenstar 8000 Style review
It's not often Worcester Bosch combi boiler problems occur, but the good news is what we will talk about now, the warranty.
If you choose the Worcester Bosch Greenstar 8000 Style, it comes with a standard five-year parts and labour warranty which can be extended to 10 years if you follow the terms and conditions too.
So for example, if you need to repressurise your Worcester Greenstar boiler without key information if you have lost your manual, you can simply contact the manufacturer to come out or discuss the problem over the phone knowing no costs will be included.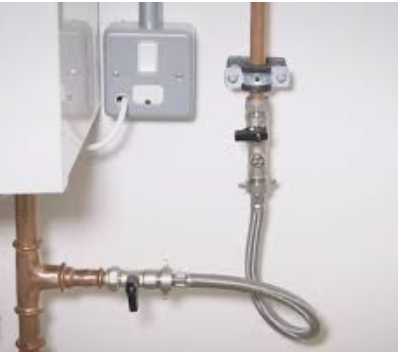 This reliable boiler is sure to last for years, and the cutting-edge technology ensures it won't feel out-of-date anytime soon.
Boiler Conclusion
When you need a modern boiler that has the capacity to provide heating and hot water for a larger house, the Worcester Bosch Greenstar 8000 Style is ideal.
As well as offering performance, it's stylish and will look fantastic in your home.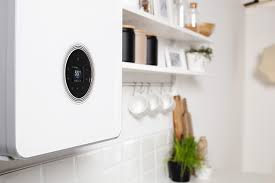 It has been created specifically with design in mind, which makes it stand out from many other boilers that have more of a focus on functionality.
Whether you choose the high gloss black or white, there are options for different sized homes and different levels of hot water demand.
Although it is designed to be high-tech, the boiler is also intended to be easy to use, so you won't have to struggle with complicated settings like those that can frustrate you with some other boilers.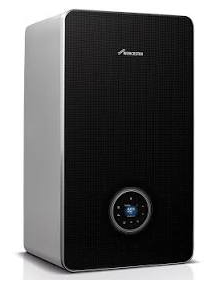 The sister boiler to the 8000 styles is the Worcester Bosch Greenstar 8000 Life Combi Boiler. This boiler was launched at the same time as the style series.
No matter which Bosch central heating boiler you opt for, you will not be disappointed.
Alternatives to the 8000 Style and Life would be a gas combi boiler such as the Greenstar CDI Classic range.
This range does not have smart controls, but they are highly recommended.

Get an online fixed price within 20 seconds using our boiler quotation and online purchasing system.
You can pay via card or apply for finance online, and we install nationwide.
We hope that this boiler review of the 8000 Greenstar Style is helpful in your purchasing decision for your new boiler.
Click here to get a new boiler quote within minutes.