Boiler Installation London Replacement Costs Guide 2023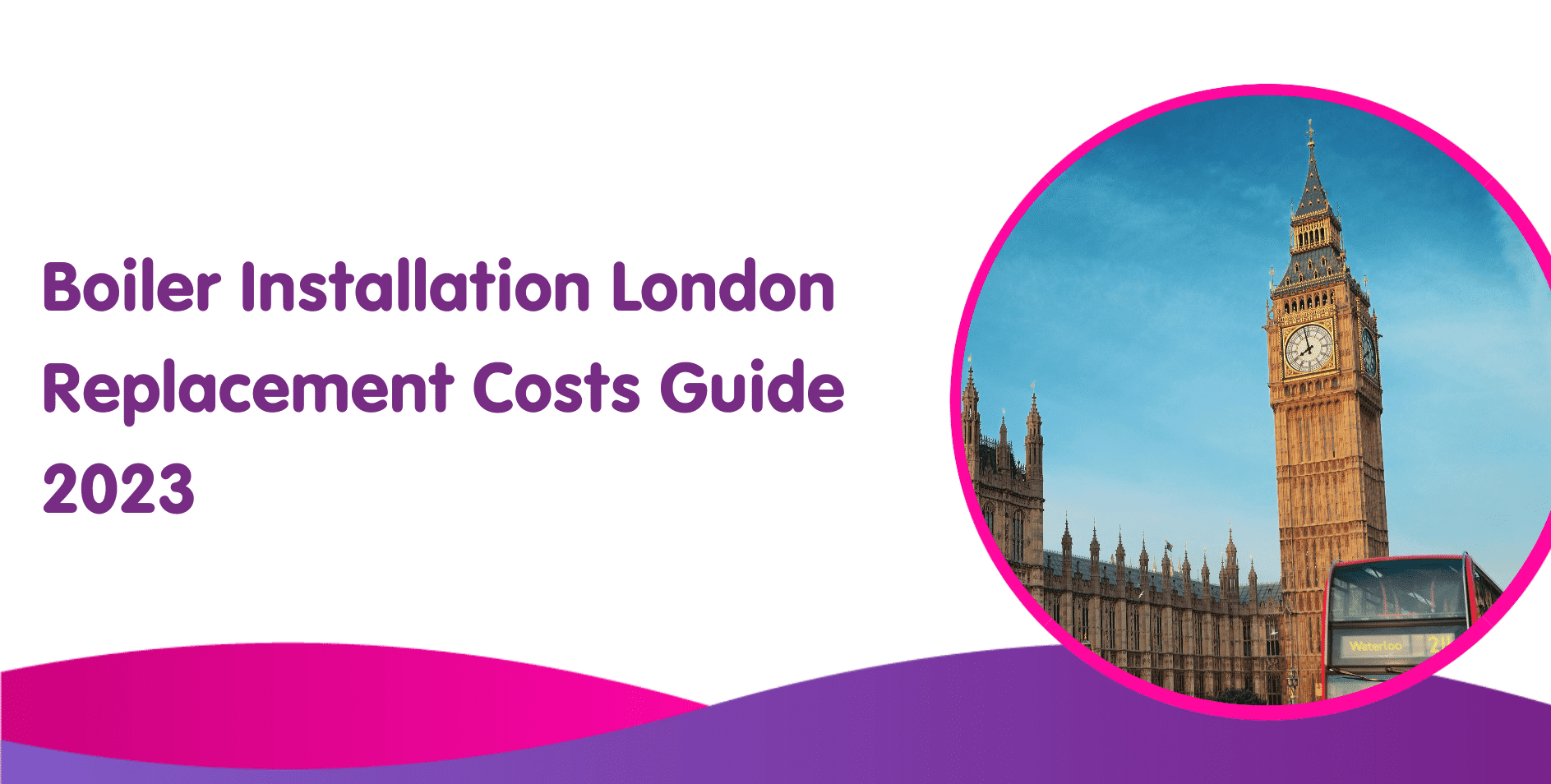 London boiler installation, costs including replacement & conversions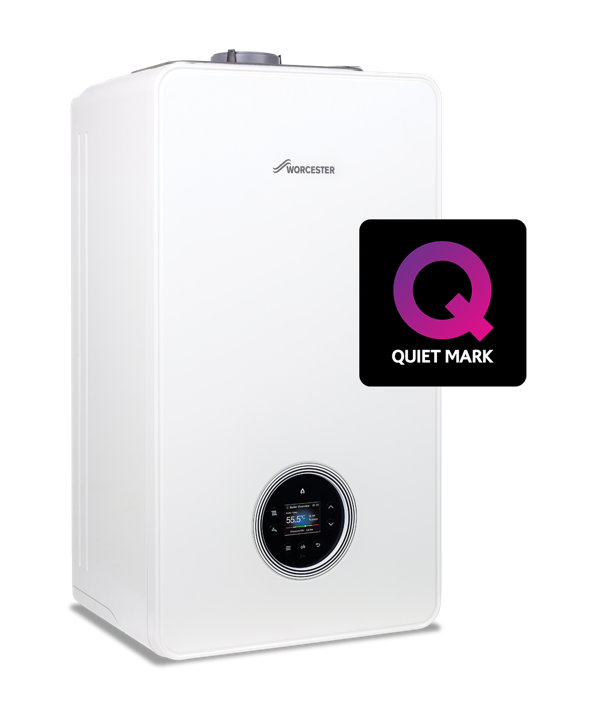 No matter where you live, boilers should be cheap for everyone because they are necessary.
Because new boiler installation and boiler replacement services can be very expensive, especially in and around London, we try to keep costs low.
If you are looking for a London boiler installation, we at Boiler Central provide the best deals on new boiler installation in London at a competitive price.
Get a London boiler quote in under 20 seconds here
However, many factors than just your London postcode affect the price of your new boiler. Including the sort of property you live in, the type of boiler you're having fitted, and travel time.
Get an online fixed price in 20 seconds:
What kind of fuel does your boiler use?
New Boiler Installation in London
We provide boiler installation services throughout London. Simply let us know your location and the specifics of your problem, and we'll be right out to install your new, cutting-edge boiler.
Our engineers have years of experience installing boilers, and our London-based team is well-known for providing high-quality, low-cost boiler services. Relax while our fully trained boiler installation engineers get you back up and running.
Video:
New Boilers in London
If you are searching for a London boiler installation, we at Boiler Central provide the lowest prices on new boiler installation in London.
Fixed London boiler installation prices online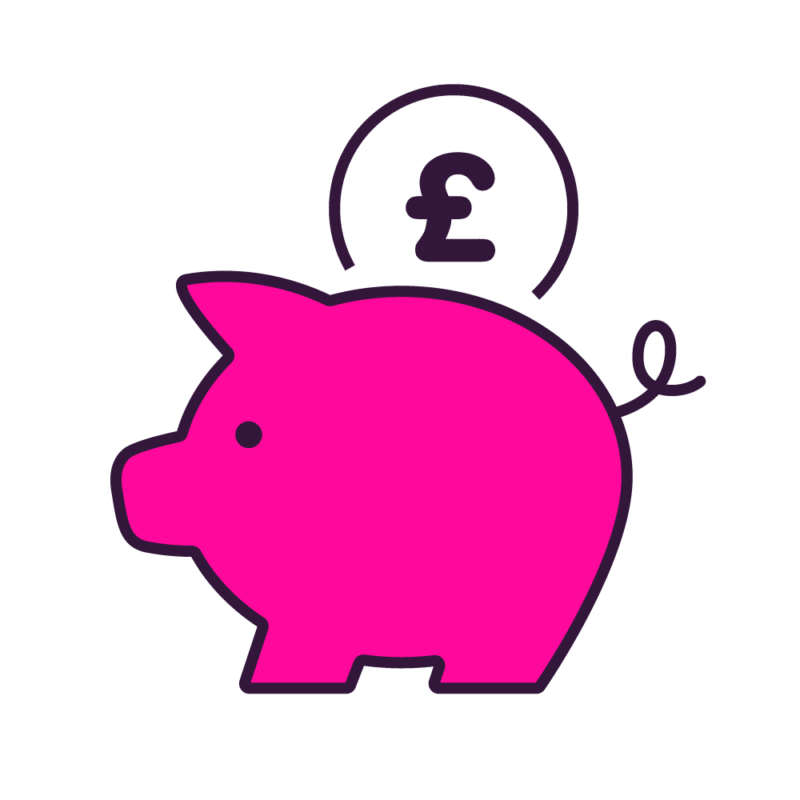 To get a quick and exact quote on how much your new boiler will cost in London, click here. We offer the best pricing for new boiler installation throughout the entire UK, including London.
Read on to gain a better knowledge of the variables that affect the cost of a new boiler installation in London. But if you want to save time and money, request a fixed-price boiler quote online from Boiler Central right away.
Boiler Replacement London
We offer numerous new boiler services and can provide next-day installation throughout London however our main services are boiler installation and boiler replacement. Gas Safe qualified engineers provide our boiler replacement services.
For your protection and insurance needs, make sure that your engineer is Gas Safe Registered. As we all know, gas is harmful, and a boiler that is installed improperly might result in a catastrophe.
New boiler installation
If you're not happy with how your current boiler is operating, our experts can change it from a system to a combi boiler. Anywhere in London, we can deliver and install combi, system, and regular/heat boilers.
For a new boiler in a London postcode, you can now get a fixed-price quote online and pay no more than what you see.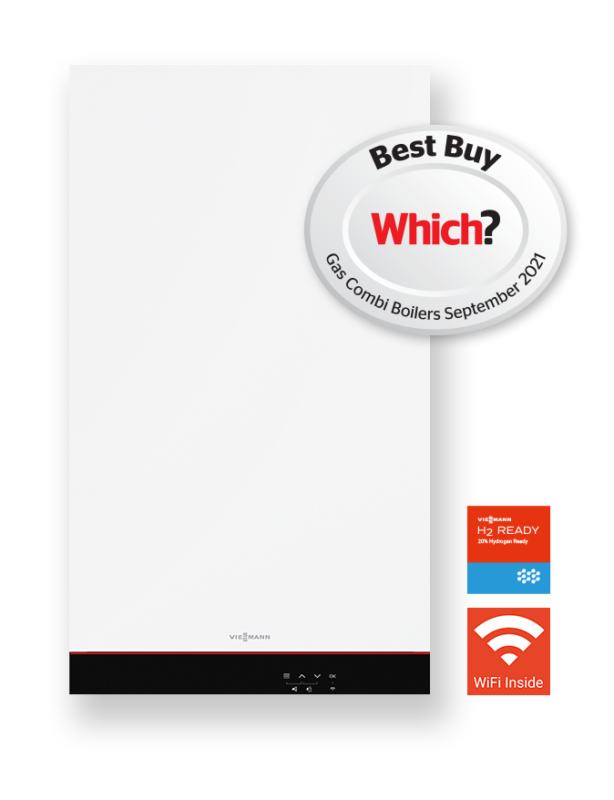 Local boiler installers in London
If you're not happy with how your current boiler is operating, our experts can change it from a system to a best combi boiler. Anywhere in London, we can deliver and install combi, system, and regular/heat boilers.
You can now get a fixed price quote online for a new boiler in a London postcode and pay no more than what you see.
Should you get a new boiler in London?
The average London home has to replace its boiler every 15 years, but if for any reason it isn't working or is leaking frequently, you may want to think about replacing it.
Incredibly, all of the new boilers we offer are hydrogen-ready boilers as well, so you can be sure that they are future-proof if you are satisfied with the boiler system you currently have in place. If you want to replace your existing boiler system, we can do so with the same model or the most recent version of it.
The kind and model of boiler you have installed will determine how much it costs to replace a boiler in London. For instance, the cost of replacing a basic system boiler starts at £1,740. While the cost of replacing a more expensive system model, like a Worcester Bosch 4000 30kw, starts at £2,150. Once more, this is location-dependent, with London boiler installation typically costing more.
We are London gas boiler installation specialists
The Boiler Central team goes above and beyond our competitors. Our local London boiler installers are skilful, experienced professionals who find joy in the excellent service we can provide. Throughout the boiler installation process, we will go the extra mile to ensure that every customer has a fantastic experience.
We carefully listen to ensure that we truly understand the needs of each particular job, and then we get right to work solving the boiler problems at hand. If you require us on a specific day or at a specific time, we will satisfy you. It's your boiler, and you're in complete control of its installation.
Get an online fixed price in 20 seconds:
What kind of fuel does your boiler use?
London Landlord Boiler Installation
Our London Gas Safe engineers provide expert advice to help you get the most out of your heating system and boilers. If you are experiencing a problem with your boiler or central heating, we will always act in the best interests of both yourself and your tenants' safety and look for the most cost-effective solutions.
We always keep your tenants informed about the progress of a repair and strive to have it completed as soon as possible so that neither you nor the tenant is disturbed
When installing a boiler, make sure it is properly ventilated. It is also one of the landlord boiler servicing requirements, that landlords have to install a carbon monoxide detector near any boiler installation to ensure the safety of their tenants.
Whether a landlord is renting out their property or a private homeowner, boiler installation can be the most frustrating aspect of a home. However, whether you have a combi-boiler or a gas boiler, good boiler installation is the best way to ensure it has a long life because it will be running 24 hours a day, 7 days a week to provide hot water and heating.
Do you require a boiler installation?
If your old boiler is no longer meeting your daily needs and repair costs are mounting, it may be time to replace it. A new boiler installation provides numerous advantages, particularly if your existing system is past its prime.
New boilers have unrivalled energy efficiency, which means lower heating costs all year. That is not all. Because of their increased efficiency, they are also far more environmentally friendly.
Replacing an old system with a new boiler in London is frequently a more cost-effective option than paying for ongoing repairs. To keep costs as low as possible, many engineers recommend a replacement and new boiler installation.
Our expert engineers have installed industry-leading boilers, as well as a variety of other top brands, including:
Vaillant
Worcester Bosch
Alpha
Baxi
Glowworm
Ideal, and many more are among the brands available.
What types of boilers do we install?
We only work with the top brands available.
For example, Worcester Bosch, Alpha, Viessmann, Valliant, Glow Worm, Ideal, Baxi, and Zanussi.
Additionally, we only set up the best boilers, including electric and combi models. Your choice of make and model, as well as the installation provider, will affect the cost of your boiler installation in London. You can pick one of the following types of new boilers: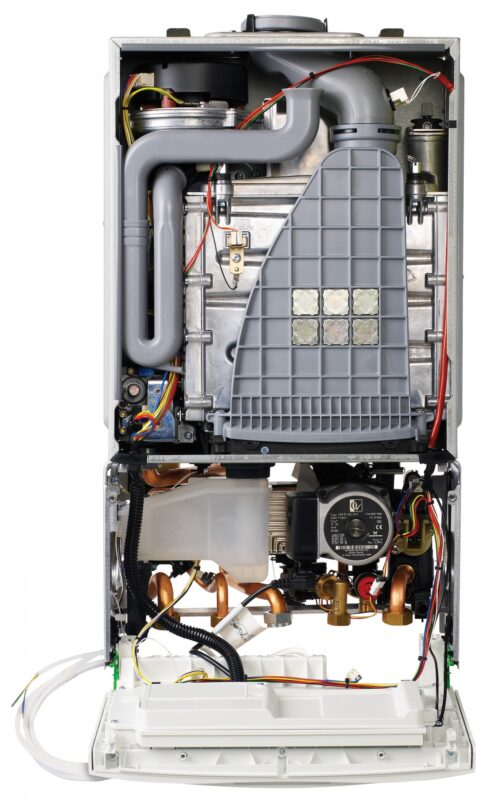 Combi boiler installation in London
The most popular form of boiler in London is a combi since it is the most straightforward, effective, and small. Combination boilers, or Combis, have a structure that combines all of a classic boiler's key parts into a single unit.
They supply both heat and water, just like the Viessmann Vitodens 050-w, and are compact enough that they can be kept in a cupboard.
The most cost-effective option is a combi boiler because you just pay for the energy you use. Without the need for a tank, it can instantly and directly warm your house.
The location of the boiler, the floor you're on, and boiler flue problems (if you need it moving or not) are all variables that affect combi boiler installation costs. However, because they have fewer elements than something like a system boiler, they are typically simpler to install. Because of this, they can be the most affordable boilers to install, especially if you reside in London.
Installations of combi boilers can be £1,840 in London.
System boiler installation in London
The opposite of a combi boiler is a system boiler. It requires more space than a combi boiler and has two independent parts, a boiler and a cylinder and if you have a city centra home in London, space is at a premium.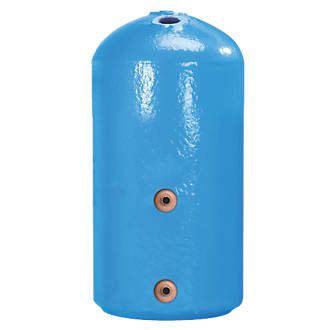 The two parts are normally kept apart, with the water cylinder typically kept in the airing cupboard and the hot water tank typically kept in the attic.
A system boiler has advantages over the likes of a conventional boiler despite not being as efficient as a combi boiler. Unlike a system boiler, which only needs one hot tank, the latter requires a hot tank and a cool tank.
You may easily run two taps simultaneously and anticipate the same amount of hot water from each because of the large amount of hot water this tank can hold.
System boiler installations are frequently more expensive than combi boiler installations because you have to install both the water cylinder.
In all parts of London, we can quickly install system boilers.
Condensing boiler installation in London
Although condensing boilers are a distinct category of boilers in and of themselves, condensing system boilers, condensing combi boilers, and other variations are also available. Condensing boilers use 90% less energy than standard boilers because they reuse the heat from the gas they create to warm the central heating system.
In other boiler types, this heat energy escapes through the flue, which renders non-condensing boilers only 60% energy efficient. Ensure any installation company you use in London provides you with a condensing boiler!
Get an online fixed price in 20 seconds:
What kind of fuel does your boiler use?
Conventional boiler installation in London
A conventional boiler – also referred to as a heat-only boiler and a regular boiler – is the oldest boiler type still commonly in use. It consists of two tanks, one for holding cold water and the other for holding hot.
The cold water tank is stored in the loft, which sends water down to the boiler when required. The heat exchanger turns this into hot water, which is then stored in the hot water cylinder.
A regular boiler is recommended for families who need hot water in several places at once. It is also amongst the easiest boiler types to replace.
Our conventional boiler installation starting price is £1,740.
Oil boiler installation in London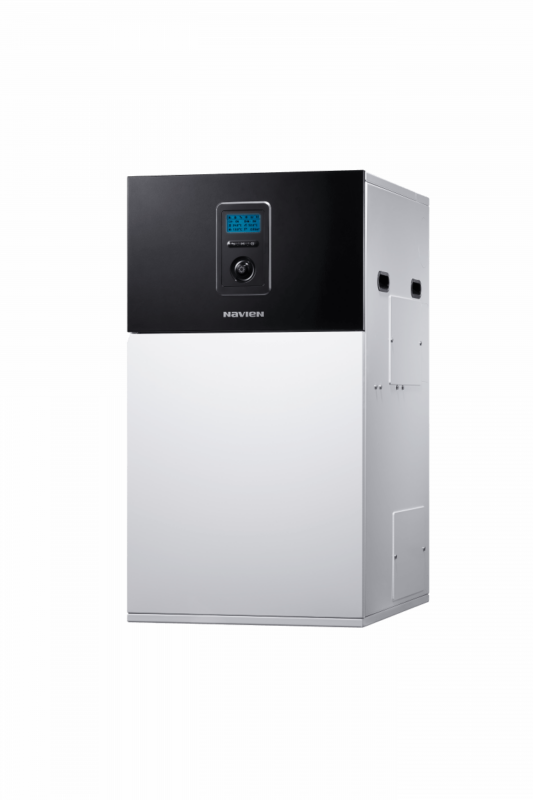 Oil boilers work exactly the same as any other boiler, except gas is swapped for oil. Getting an oil boiler installation is recommended for those who live off the gas grid and require a reliable alternative.
The oil is stored in a tank, which is normally kept outside, and oil is fed to the boiler when hot water is needed. The oil is ignited in the combustion chamber, and the heat produced is used to heat water, which is then sent around your central heating system.
Both the boiler and the oil tank make this option a more expensive one. However, oil boilers are far more durable than other boiler types and can last over 35 years after installation.
Oil boilers in London are expensive to buy new. For example, the Worcester Bosch Greenstar Heatslave II has a starting price of £2,369 and will require an OFTEC-registered installer.
Electric boiler installation London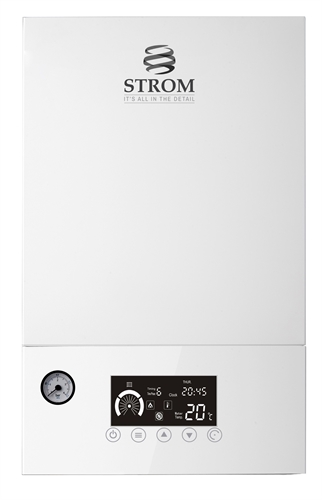 An electric boiler is another good gas alternative appliance. It is far easier to install than gas boilers, as a flue won't be necessary. This means that the boiler installation cost may be significantly less.
Instead of using gas or other fuel, electricity is used to heat the water in the boiler. Cold water is fed directly to the heating element from the mains water supply, which the boiler can then turn into hot water.
With no gas or fuel burned or wasted, electric boilers are more energy-efficient than combis and other types of boilers.
We sell a range of different electric boilers in London that we can install. Starting from the Electric Heating Company's Comet, priced at £695, to the Thermaflow TH 9/210U, priced at £2,300.
How Long Does It Take to Install a New Boiler?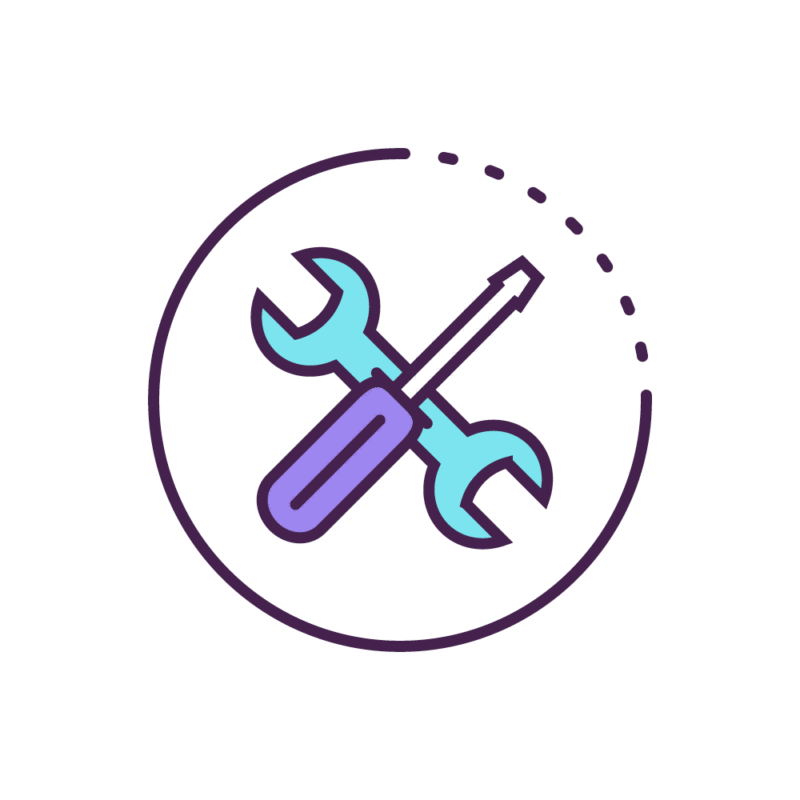 If you order a new boiler from us before noon during the winter or 2 pm during the summer, you can get next-day boiler installation anywhere in London.
There are not many boiler providers who can provide such a fast turnaround, especially in London. Our engineers will arrive at your home between 8 am – 10 am.
The length of time it takes to install the new boiler depends on the type of boiler being installed and other labour factors.
For example, to replace an existing combi boiler with another combi, you can expect labour time to be as short as 6 hours. However, if you want to relocate the position of the combi boiler, you can expect this to take up to 2 days to complete.
If you require a boiler conversion to be carried out, you can expect it to take between 1-2 days.
The most lengthy boiler replacement procedure is replacing a back boiler with a combi, which can take between 2-3 days. This takes a while because back boilers are positioned behind your fireplace, making them difficult to remove, back boilers can be a messy job.
Get an online fixed price in 20 seconds:
What kind of fuel does your boiler use?
How much do new boilers cost in London?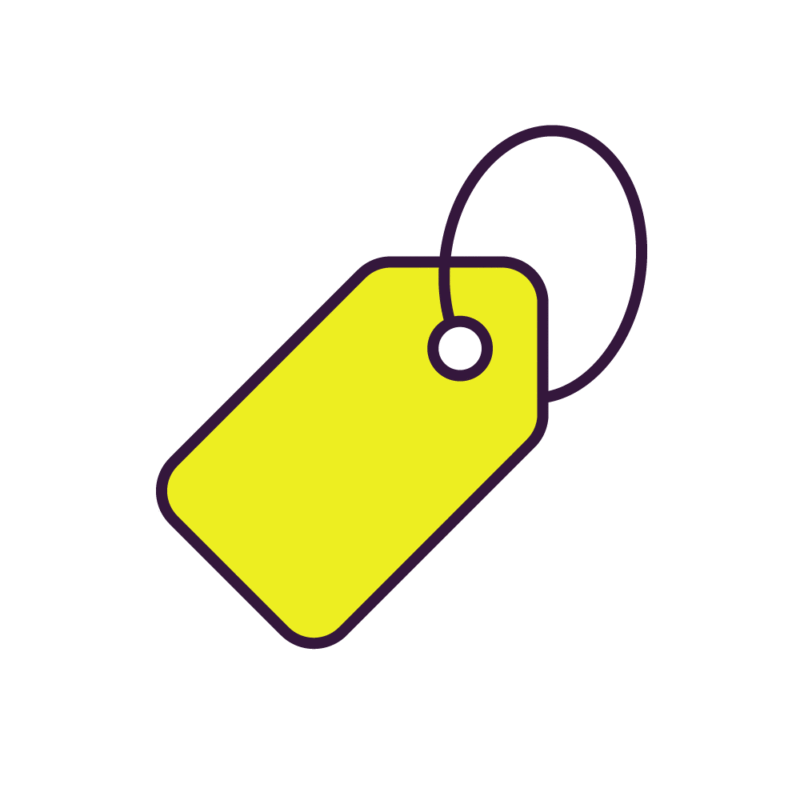 If your postcode is located in the capital, a new boiler installation may cost far more than the national average. The new boiler cost in London is higher, just as with everything else in the capital.
Generally, a new boiler in London costs £75 more than the UK national average. This means that a combi boiler conversion could cost you £1,740 outside London, but over £1,815 inside the city.
Why are London boiler installations more expensive?
Boiler installation London prices are higher because it generally has more expensive hourly labour rates than anywhere else in the UK. This is simply a product of the city being amongst the most expensive in the world.
To cover the high cost of living in the city, high prices for new boiler installations are levied. Nevertheless, compared to the southeast of the city, London's northwest region is frequently less expensive.
Compare this with Leeds boiler installation prices here
Reasons a boiler installer in London may cost more than elsewhere
The cost of a new boiler depends on a number of variables, whether you live in London or not, including the following: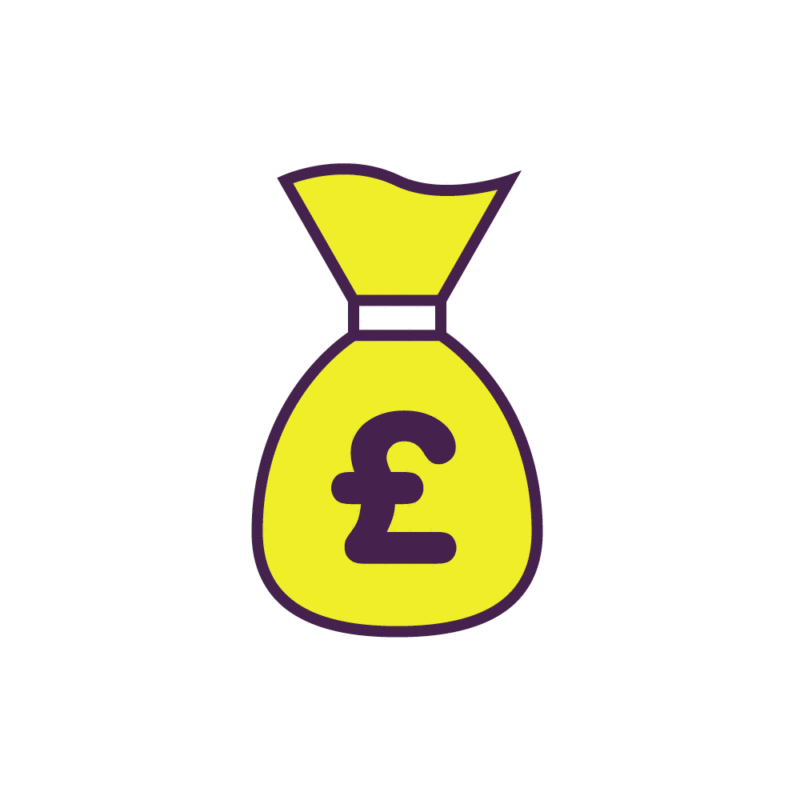 The complexity of the job – Boiler replacements are generally cheaper than boiler swaps, as all the wiring and piping will already be in place. However, if you're swapping over from a conventional to a combi boiler, you can expect labour costs to be significantly higher. This is a result of the quantity of additional fitting or replacement work needed.
The boiler type – An electric boiler installation is cheaper to install than a system boiler.
Where to install your boiler – We charge more to move boilers because it takes a lot more time and effort to do so.
The number of add-ons – If you are also getting thermostats and filters fitted, you can expect to pay more.
The weight of the boiler – The heavier the boiler, the more you'll have to pay in labour costs. You will probably have to pay for a two-man installation service if you have a large boiler installed.
Get a quote for a new boiler in seconds. By simply answering a few questions regarding the fuel you use, current boiler type, current tank type, and the layout of your home. The price we give you is the price you pay!
Live up north? Check out Liverpool boiler installation costs here for more comparisons
Finance Options for London Boiler Replacements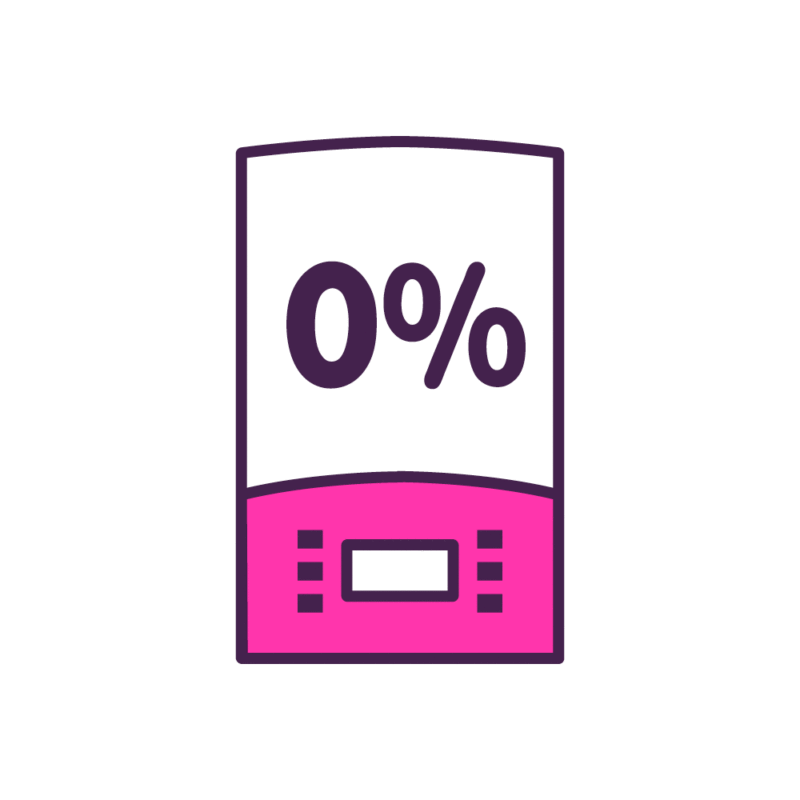 We offer numerous finance options for London boiler installations, including a buy now pay later (BNPL) option. Which allows you to use our boiler installation service and pay nothing for six months.
You can buy a combi boiler now. Additionally, if you want to break up the installation charge into reasonable payments, you can pay monthly on a 0% interest-free credit plan for up to 2 years.
Use our 9.9% interest-bearing option, which you may repay over the course of ten years if you need a little extra time to pay for your new boiler.
Looking for a local boiler replacement business?
Don't worry. We place our professional engineers throughout the UK nationwide and there is definitely an engineer for you. We locally replace boilers, install new boilers and can provide yearly servicing, simply to make sure your house is warm.
New boiler London FAQs
Do you offer warranties on boiler installations?
We provide warranties, on the new boilers we sell to you. For example, we can give you a 12-year warranty on Worcester Bosch or Viessmann boilers.
What payment methods do we accept?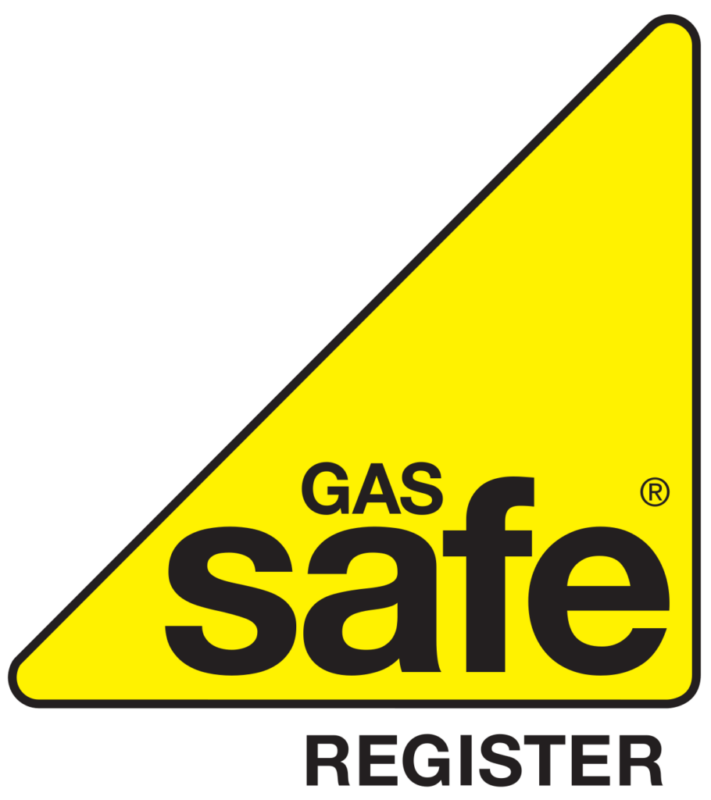 We accept card payments, finance, bank transfers, and payments through PayPal. Call us on 01924 925912 to arrange the details for a bank transfer.
Do your engineers in London have a Gas Safe Register or license?
We are on the Gas Safe Registry list. Additionally, we have a Gas Safe registered licence and are properly qualified to install boilers. Ask whenever, because you can request to see an engineer's Gas Safe registration.
Do you have a Buy Now Pay Later boiler finance?
We do have a Buy Now Pay Later boiler finance option. With this, you can order your new boiler from our website and pay it back within six months. This is great if you require a new boiler urgently but do not presently have the funds to cover the price.
Do all the boiler cover plans offer a free annual service?
Not all of our boiler cover plans offer free annual boiler servicing. You can get free yearly service with our Boiler Plus, Boiler and Heating, and Complete Cover packages. The prices for these cover packages range from £17.99 – £26.99.
Get an online fixed price in 20 seconds:
What kind of fuel does your boiler use?