Buy a boiler online at a price that's fixed and fair
Get nationwide next day installation
and we're rated Excellent on Trustpilot
Meet the team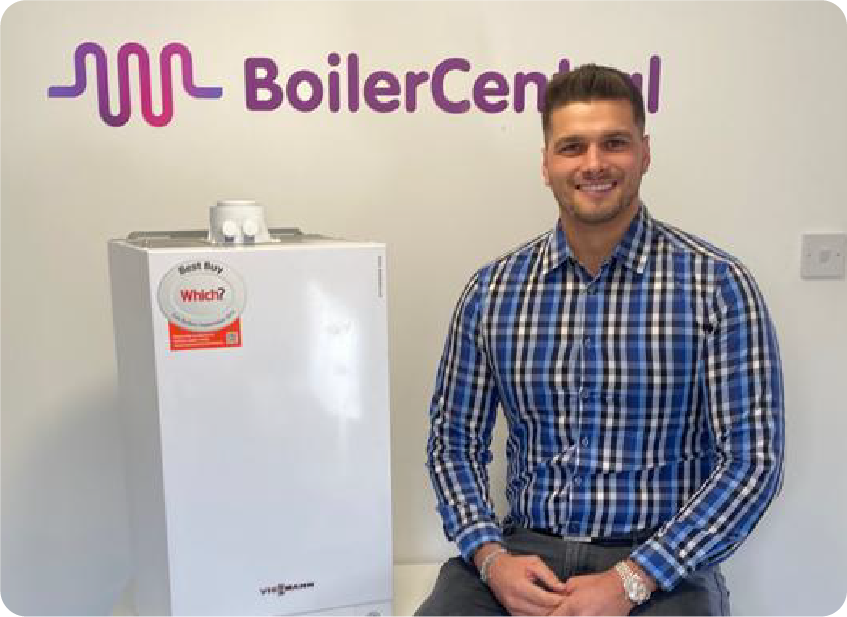 Myles Robinson
Head Honcho
Myles is the driver of our website, online and offline marketing whilst looking after all of the pre-sales stuff. He is convinced that Boiler Central offers the BEST customer service you can expect from a business and brings a host of business experience to keep standards the best in the industry. Myles has far too many Mac computers, loves his cars, and enjoys the odd golf day.
---
James Elston
Head Honcho
James has been in the industry for more years than we can remember and is the brains behind bringing us all together to deliver on the best customer service, installations, and aftercare and finding the best installers in the UK. James, a former professional Rugby League looks a little bit like Matt Prior the England cricketer and way from work is mostly occupied by his two boys.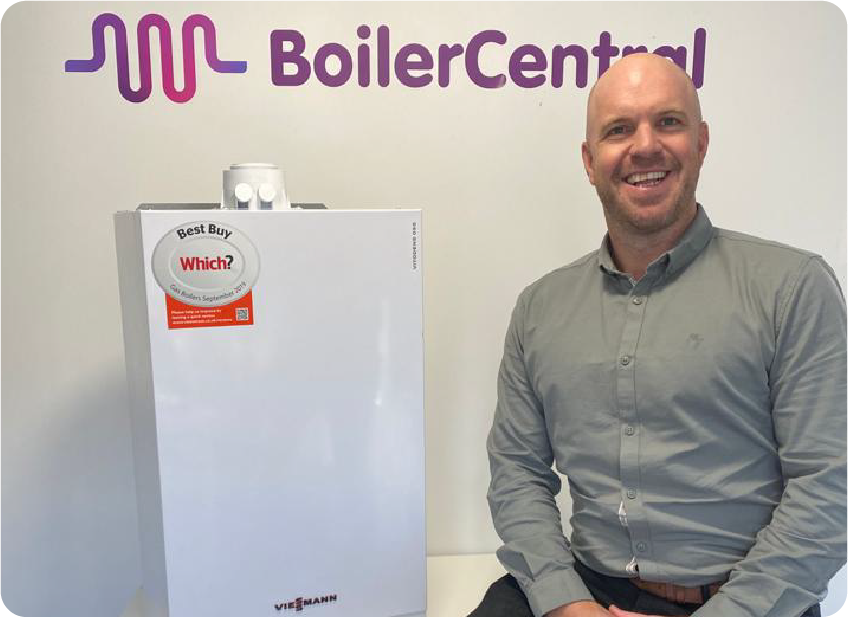 ---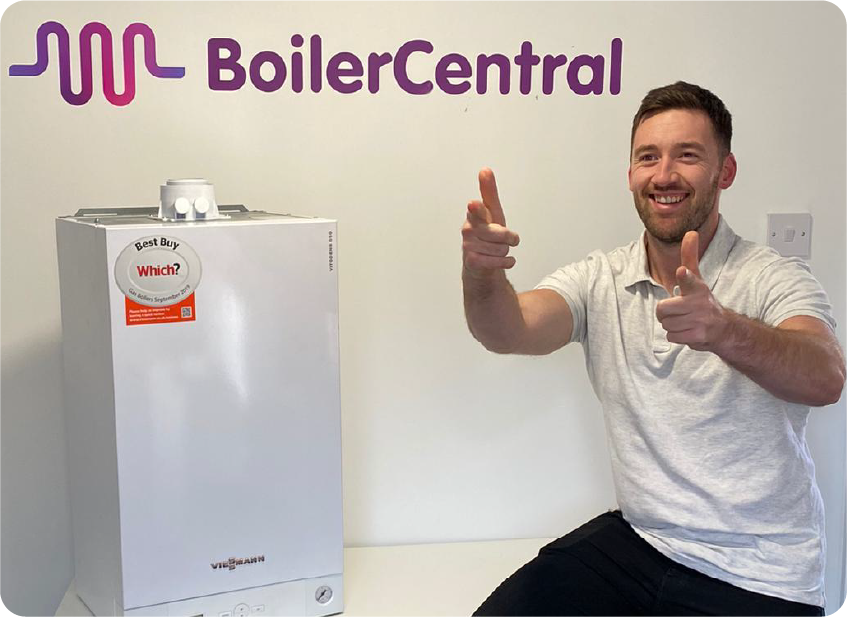 Tom Allan
Installations Manager
Tom is the man behind the extensive network of installers that we keep busy all-year-round. Managing everyone and everything to do with installing the huge amount of boilers we install keeps him really busy. Tom also likes Leeds United, carries a water bottle around daily, and is a real foodie.
---
Alex Schofield
Accounts Manager
Alex is a wizard with numbers. From Sage, VAT, our CRM system right through to Google Sheets (Excel is dead) he is always playing with numbers. He oversees the accounts department and is a key member of board meetings to ensure we are on track financially. Alex spends his spare time working. Maybe not all of the time, however, so he may be found watching Manchester United or at Headingley watching the cricket.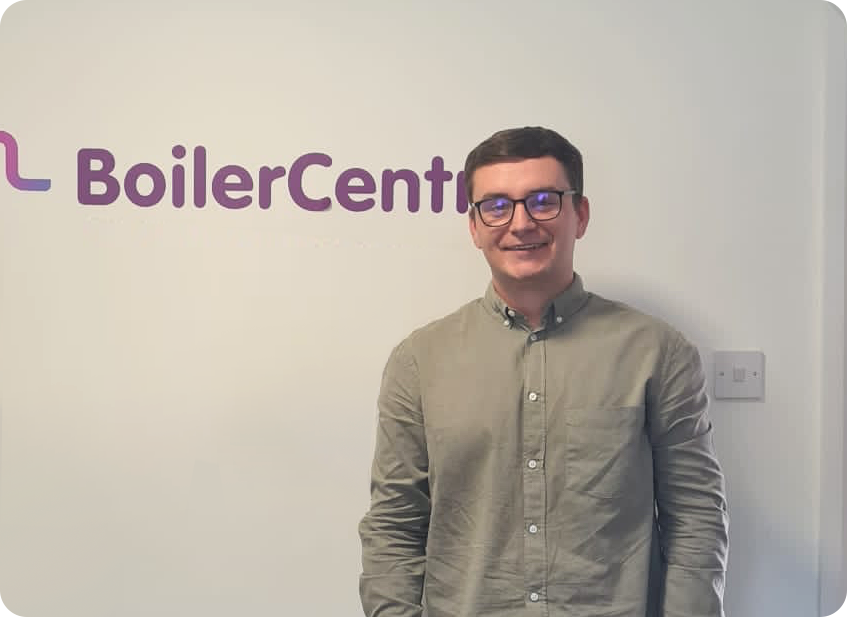 Everyone was born somewhere right?
Boiler Central was born from the realisation that boilers no longer need to be sold in the home.
From selling over the phone for 6 years we realised that as long as we have images of a property before we install the boiler, we can be confident that we can fit the boiler you choose on our website.
Little did we know 10 years ago that we would be booking a taxi on Uber's APP, or getting that Friday night McDonald's Big Mac delivered by an app on your phone.
Now we have pioneered the move to purchasing boilers online from the comfort of your sofa.
Get a Fixed Price Now
How did the brand come about?
The brand name, Boiler Central, was actually thought of by looking for old expired domain names in the boiler industry. boilercentral.com was first registered around the time the internet started kicking off, somewhere around 24 years ago.
So there's not really a big 'thougtful' story behind the brand that you usually hear - it's a little unique on how a business is branded. 'Unique' is exactly what we are in the boiler industry. We think outside the box and something we are proud of is that we are confident that we provide the BEST customer experience possible.
Question time:
How can a company become the best in a crouded and highly competitive market?
Answer: Customer Service
Our Mission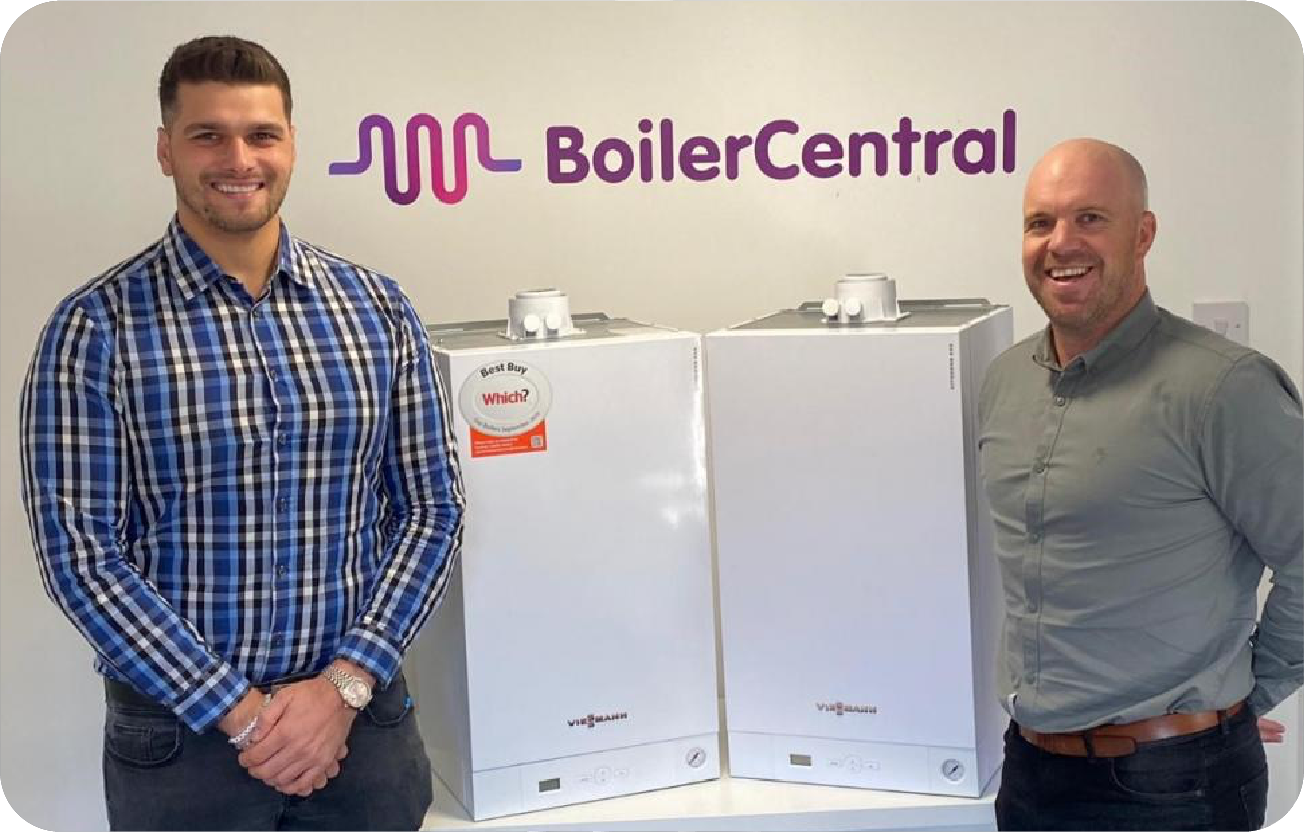 At Boiler Central, we come to work every day to solve the biggest problem in the boiler industry. Everyone who is looking for a new boiler should be able to get a price online. Boilers are actually quite simple, especially to us when we install thousands each year. The reason why installers prices vary so much if you go down the old route of getting 3 quotes is that some are more greedy than others. At Boiler Central, we give our customers fixed prices on new boilers, and anything that may cost us a little more is included in the cost because we wear that cost. Our mission at Boiler Central is to make the boiler industry transparent and to give all customers fair, fixed, and final prices online. Oh, and we was the first and only company to offer 15-year warranties on the UK's top-selling Viessmann boilers.
Why? Because we are Gamechangers.
Boiler Central are proud to be part of Leeds United Business Club. Having joined the club since 2019 we are featured regularly on SKY Sports, BT Sports and other Premiership TV channels.
We have supported LUFC since they were in the Championship, therefore we're super proud that they are now in the Premier League from 2020.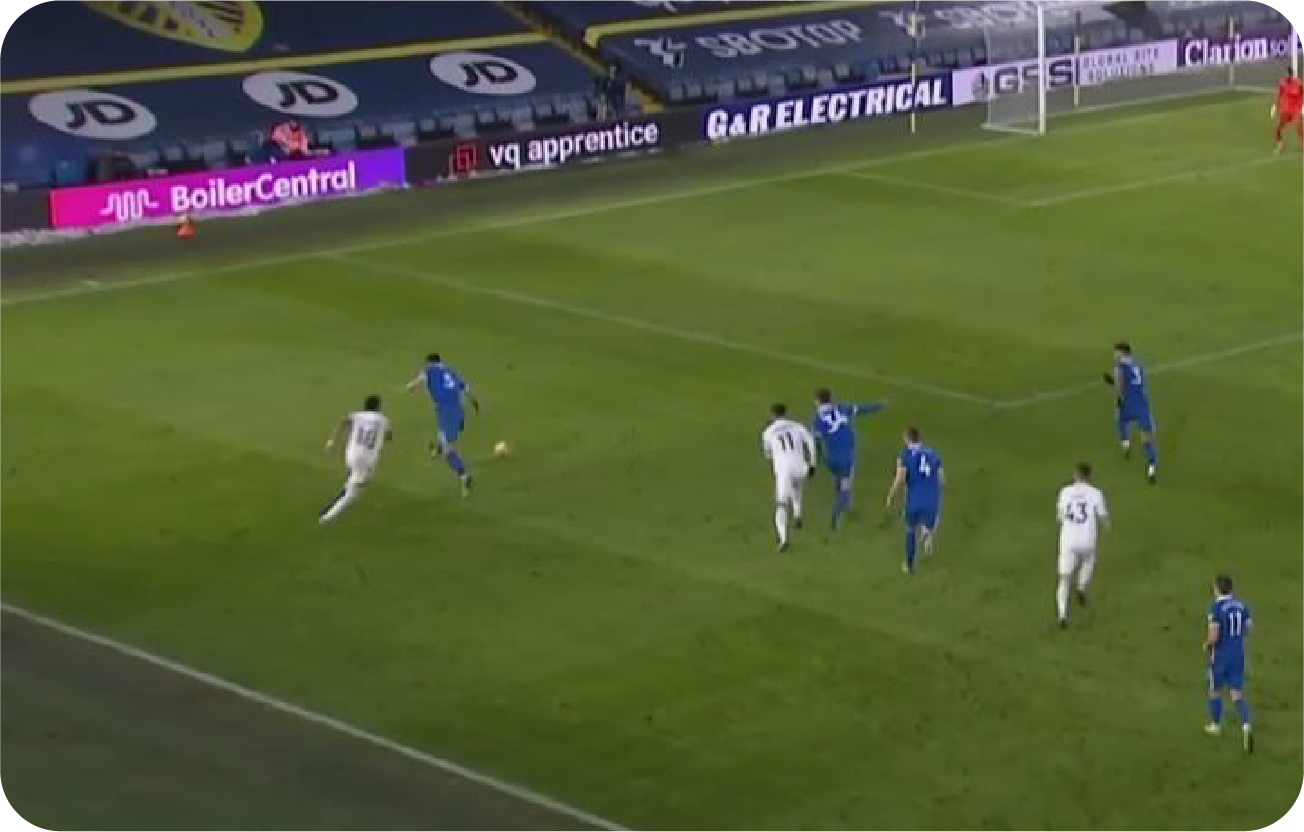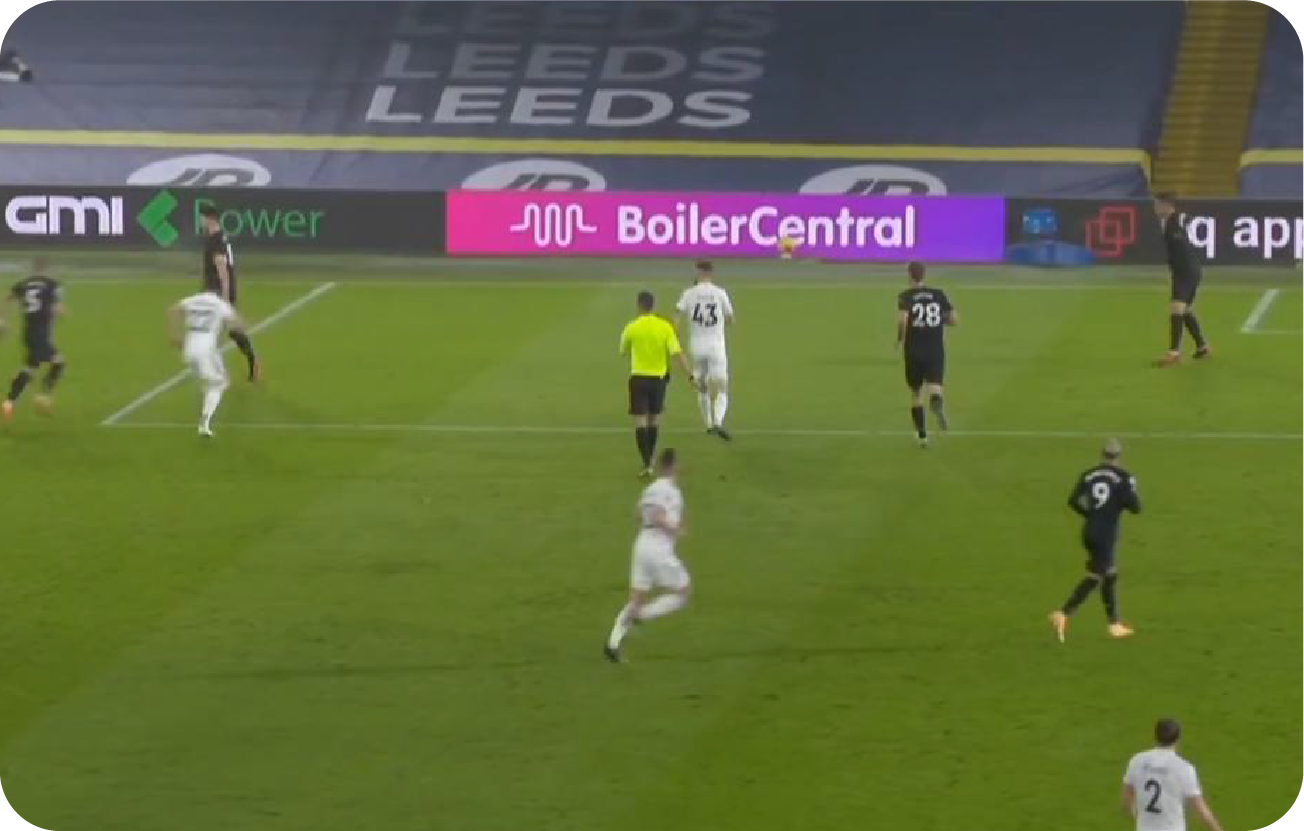 Our Boiler Central advertising boards get featured around the ground on match days as well as features in the programmes and other advertising mediums.
We are proud to support our local Premier League team and look forward to a long and prosperous partnership with Leeds United Business Club.
For any sponsorship enquires, please contact us.
Featured in the press
Take a look at our activity and features in the UK's leading newspapers. Our co-founder, Myles Robinson, is featured regularly in the media for various charity, expert commenting and providing jargon-free advice.
Why are we the best?
Pay only once your boiler is installed
Whether you pay by card, PayPal or finance you only pay once your boiler is installed. So, in short, if we don't fit it, you don't pay. If that isn't peace of mind then email us and help us out on what is :)
Fixed, fair, and final prices
Our prices are fixed and final, meaning we won't ask you to pay for anything that you don't need. The online price you see and pay is the final price.
Buy your boiler any time, any day, anywhere
We are never offline meaning you can buy your boiler online any day or time. We get landlords ordering for tenants from the beach and even the odd order from teachers in their 10-minute mid-morning break.
We are passionate about making every customer happy
Putting boilers on walls is fantastic but putting smiles on customers' faces after their new boiler is installed is priceless. We really do go the extra mile to keep you in the loop and warm all year round.
Get a Fixed Price Now
What the press says
Take a look at some of our recent articles both on our own website and from external media outlets and charity work. There's plenty more, just contact us if you want us to show the others off.
Who are our fitters
We use our vetted Gas Safe installers and the best installers the UK has to offer. Every single one is Gas Safe registered and has been thoroughly vetted.
Get a Fixed Price Now
Get a great price on a Which?
Best Buy new boiler in minutes
Nothing hidden, everything included - as standard