Ideal Boilers Reviews, Prices & Models Guide For 2023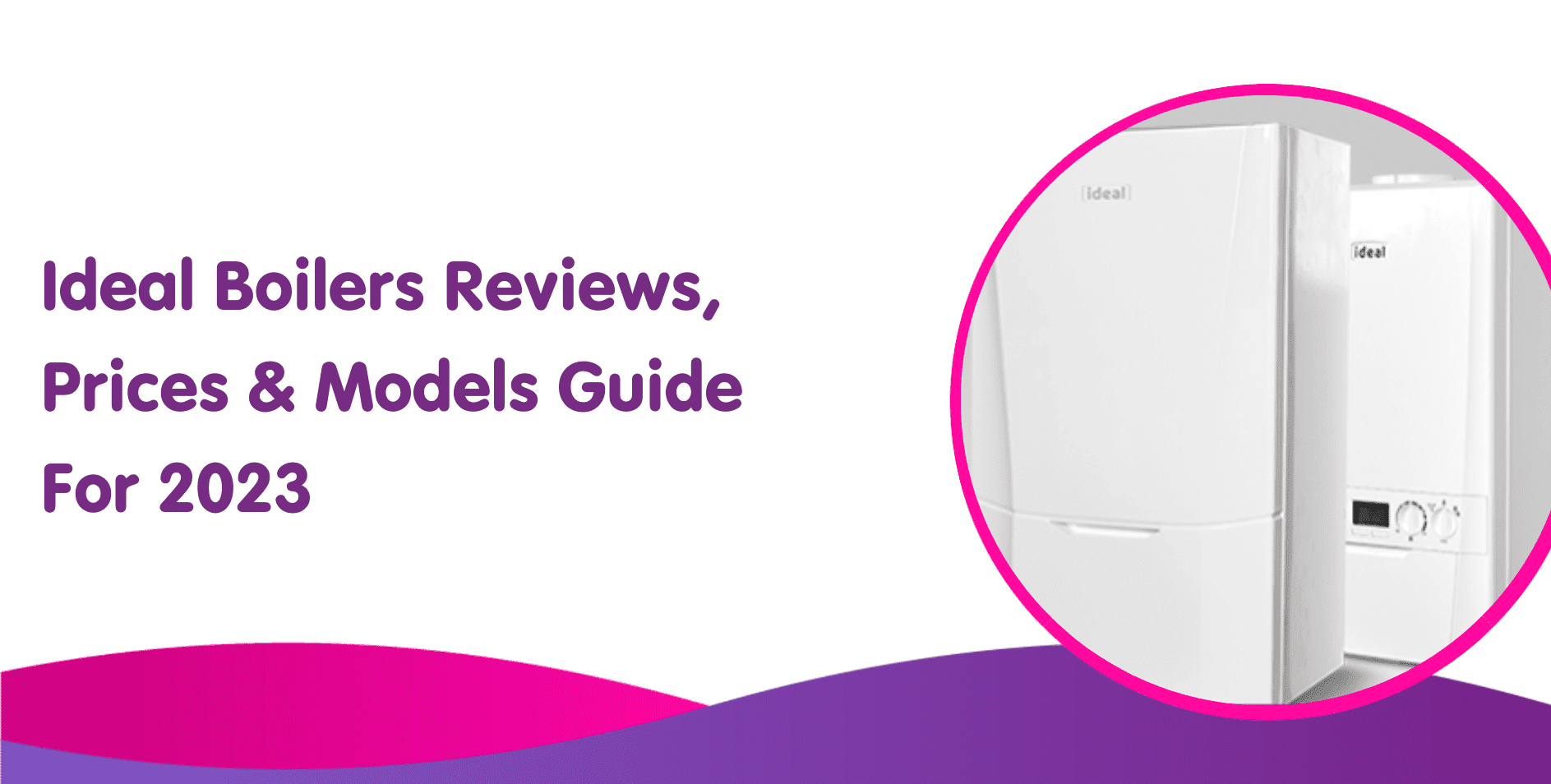 Ideal boilers reviews, prices & warranty guide – Are Ideal Heating any good?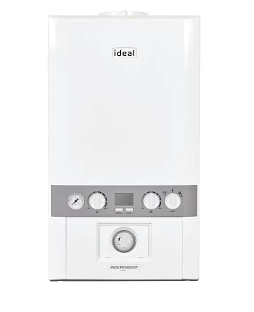 If you're currently in the market for a new boiler then you know how much research is needed to make a great choice for your home.
Get a fixed price in 20 seconds online here
The UK is lucky enough to have several excellent boiler manufacturers, so in this article, we're going to focus on just one, and that's Ideal Heating.
We're going to go in deep and provide you with everything that you need to know about the company and their product range, to decide if this is the right make for you. We'll even help you find out how much a new boiler cost with and without installation.
Get an online fixed price in 20 seconds:
What kind of fuel does your boiler use?
Who are Ideal Heating?
This is a company with fantastic experience within the boiler market. They were founded in 1906 and were initially known as the National Radiator Company.
Ideal are considered to be instrumental in the movement of boilers from the cellar up into the kitchen. In 1920 they launched the Cookanheat.
This innovative boiler combined an open fire, with a central heating boiler and a cooking oven, all in one unit. Suddenly there was an opportunity for lower cost homes to have all the heating options which had been the preserve of much more expensive properties.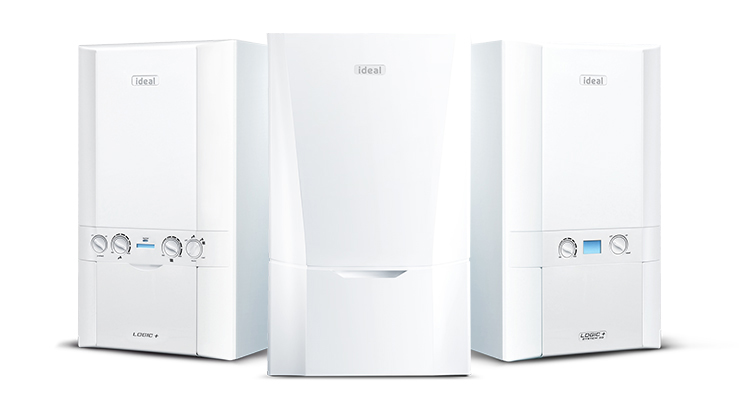 Since that initial boiler came onto the market, Ideal has become well known for its innovative approach to home heating and new boilers.
Their Logic range which achieved over 90% efficiency back in 2009 has become an industry leader. Since then, Ideal have been fine-tuning their product range and building on the success of the Logic.
Ideal Heating have their head office based in Hull with field engineers based around the UK. Having held the Investors in People status for over 20 years, they clearly have a strong ethos of investing in their people as well as their technology.
Ideal Combi, System & Regular Boilers Reviews
Ideal Heating offer a complete range of replacement boilers. Whether you're looking for the instant hot water of the combination boiler or if you have multiple bathrooms which need the power of a system boiler, Ideal have a solution.
We've picked out 6 of the most popular Ideal Heating boiler models to provide you with an in-depth review of their features and functionality.
Get an online fixed price in 20 seconds:
What kind of fuel does your boiler use?
Best Ideal Combi boilers
Ideal Combination Boilers
If you have a one-bathroom home, then a combination model is likely to be a great choice. With no need for water tanks and hot water cylinders, they're a great choice for smaller properties.
The challenge with a combi though can be that if your need hot water from several different outlets at the same time, the boiler may struggle to cope with demand. If that's likely to be a frequent need then a system boiler is likely to be more effective in meeting your needs.
Ideal Logic Combi 30
This natural gas combination boiler is a great choice where efficiency is a top priority. That's because it achieves an amazing 93%! That means that the Ideal Logic c30 combi boiler is one of the most efficient combis on the market.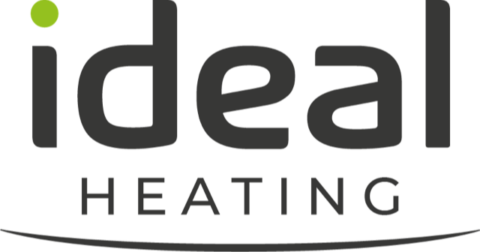 The hot water output reaches a maximum of 30kW with a maximum heating output of 24.2kW. So, if you have a small to medium home with up to 10 radiators then this is going to be a good choice.
One of the features which we really like is frost protection. This means that if you're away, your boiler will automatically adjust its settings to ensure that the water in the system doesn't freeze. The Logic Combi is also compatible with Ideal's Weather Compensation Kit.
This system applies the outside air temperature to the water temperature in your boiler. So, when the temperature outside changes, the boiler flow temperature is adjusted according to those conditions. This, in turn, means reduced running costs.
To find out more about the Ideal Logic Combi 30, we've written an in-depth review that you can find here.
Ideal Logic Combi 24
The Ideal Logic Combi24 is the same core model as the Combi 30 and has all the same great features. The difference comes from its maximum hot water output which is 24 kW rather than 30. The 'size' of a boiler is taken from the power that it generates in kWs. So, the more kWs then the bigger the boiler is considered to be.
If you're wondering which version you'll need then an easy way to make the calculation is by considering how many radiators you have and then looking at the central heating kW output.
| | | |
| --- | --- | --- |
| Output kW | Type of Ideal Heating Boiler | Number of Radiators |
| 12-15 kW | System or Heat only boiler | Up to 10 radiators |
| 18 kW | System or Heat only boiler | Between 10 and 15 radiators |
| 24 kW | Combination boiler | Up to 10 radiators |
| 24 kW | System or Heat only boiler | Up to 15 radiators |
| 28-32 kW | Combination boiler | Between 10 and 15 radiators |
| 30 kW | System or Heat only boiler | Between 15 and 20 radiators |
| 35-40 kW | System or Heat only boiler | Between 15 and 20 radiators |
Get an online fixed price in 20 seconds:
What kind of fuel does your boiler use?
Ideal Logic Max 30 Combi
The Ideal Logic Max Combi Boiler has all the same functionality and features as the Logic Plus, with one great addition, it's fitted with the Ideal System Filter. This high-efficiency, full-flow, filer is able to protect your heating system by removing all the suspended black iron oxide which builds up in the pipes.
Without the filter, boilers can become less efficient in under three weeks of operating and dramatically reduce tan efficiency rating from A right down to a D.
Other key features of the Ideal Logic Max 30 Combi include a compact cupboard fit and a low lift weight making it much easier to install. There's also an easy-to-read pressure gauge right on the front panel and a large digital display for system messages and codes to be displayed.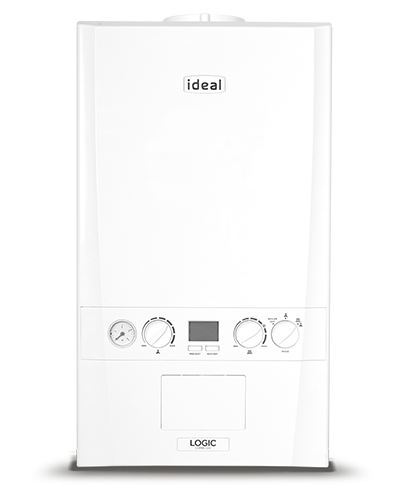 This boiler comes with 10-year parts and labour warranty as long as it's registered within 30 days after being installed and it's also serviced every year.
Ideal Logic Max 35 Combi
The Ideal Logic Max Combi 35 is the same model as the Logic Max Combi but with a 35kW maximum hot water output rather than 30. It's also worth knowing that there is a Logic Max 24kW model available for smaller homes with up to 10 radiators.
Best Ideal system boiler
Ideal Vogue Max 32 System
The Ideal Vogue Max boiler is based upon the Vogue Gen2 models, but it additionally has the high-quality Ideal System Filter fitted. As already mentioned this leads to enhanced efficiency and reduces the likelihood of breakdowns due to contaminants within the water.
Ideal consider this to one of the premium products in their range with their use of only the best components available in its construction.
If you've ever struggled to read a display panel then the 3.5-inch full-colour LCD display makes it simple. The use of both graphics and text makes it easy to see what's happening on this backlit unit.
Ideal's confidence in this model is clearly demonstrated through the availability of a 12-year warranty when fitted and serviced by a Max Accredited Installer. This is an additional 2 years of cover when compared to the standard offering.
Best Ideal regular boiler
Ideal Mexico 30 Regular Gas
The Mexico boiler is a heat-only boiler, which are often also called regular or conventional boilers. For these systems, you'll need an expansion tank and a large cold water storage cistern.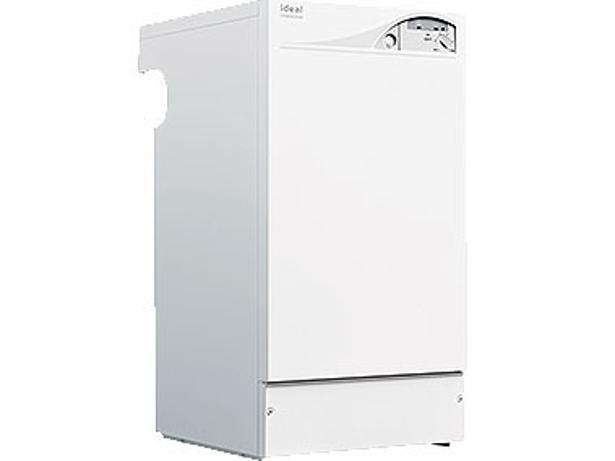 While many people take the opportunity to move to a different type of heating system when a replacement boiler is needed, when the rest of the set-up is working fine then it can be a cheaper option just to replace the boiler element if that's what's causing the problems.
The Ideal Mexico 30 provides excellent efficiency, with low running costs and requires minimal maintenance on a year-to-year basis. This is a floor standing boiler, but it is compact in size.
The Mexico has achieved Energy Saving Trust endorsement, so that should give peace of mind over the running costs. Depending on your needs the Mexico also comes in 15-, 18-, 24- and 36-kW versions.
Which Ideal Logic Combi Boiler is Best for You?
The Ideal Logic is an incredibly popular model and there's likely to be a version that can meet your needs. Now the central heating output is the same for all models at 24.2kW. So that means that this model is suitable for homes with up to 10 radiators.
Depending on whether you have just one bathroom or maybe also have an ensuite will be the deciding factor on which model you're going to need.
If you have a single bathroom and one ensuite then the Logic C24 is going to be a good match. For larger properties with 3 bathrooms then the C35 is going to be more suitable.
There's very little difference now in the price for the more powerful options and with high efficiency levels running costs really don't vary that much either.
Do consider however whether a combination boiler is the right option for you or if a system boiler might be a more reliable source of hot water to multiple outlets all at the same time. Even the best combi boilers can't do what a good system boiler can. We delve in deeper to this debate here.
Get an online fixed price in 20 seconds:
What kind of fuel does your boiler use?
Ideal Heating Boiler Prices – What Can You Expect?
There can be huge variations in the pricing of a boiler, even from the same manufacturer. So that's another reason to make sure that you get professional advice which takes into account your needs and requirements.
We've checked out the current pricing for the most popular boilers from Ideal which you can find in the tables below. Do be aware though that these prices don't include the cost of installation.
Our fixed price quotation service is the perfect way to get an 'all in price' and it also provides recommendations for the best boiler for your home.
Ideal Combination Boiler Prices
| | | |
| --- | --- | --- |
| | Output | Price |
| Independent Combi | 24 – 35 kW | £620 – £760 |
| Logic Combi | 24 – 35 kW | £650– £850 |
| Logic ESP1 Combi | 24 – 35 kW | £720 – £950 |
| Logic Max Combi | 24 – 35 kW | £850 – £1,080 |
| Logic+ Combi | 24 – 35 kW | £880 – £1,050 |
| Vogue Combi | 26 – 40 kW | £940 – £1,225 |
| Logic Code Combi | 26 – 38 kW | £1,000 – £1,330 |
| Vogue Max Combi | 26 – 40 kW | £1,110 – £1,350 |
Ideal System Boiler Prices
| | | |
| --- | --- | --- |
| | Output | Price |
| Ideal Logic System | 15 – 30 kW | £730 – £835 |
| Ideal Logic+ System | 15 – 30 kW | £775 – £875 |
| Ideal Logic Max System | 15 – 34 kW | £850 – £1,160 |
| Ideal Vogue System | 15 – 32 kW | £900 – £1,210 |
| Ideal Vogue Max System | 15 – 32 kW | £910 – £1,220 |
Ideal Heat Only Boiler Prices
| | | |
| --- | --- | --- |
| | Output | Price |
| Ideal Logic Heat | 12 – 30 kW | £770 – £1,030 |
| Ideal Mexico HE | 15 – 36 kW | £825 – £2,210 |
| Ideal Logic Max Heat | 12 – 30 kW | £840 – £1,190 |
| Ideal Logic+ Heat | 12 – 30 kW | £870 – £1,120 |
The Benefits of Choosing an Ideal Boiler
So, now that you've read through some of the information on the Ideal brand we thought it would be useful to summarise the benefits you'll receive from choosing this company.
Value For Money
When you compare boilers from Ideal to those from say, Worcester Bosch, you're going to save between £200- £300 for a very similar system. You may also find that you get a slightly better spec, so that might be a higher output or a long warranty. Combined with the lower prices, it makes a boiler from Ideal seem a real bargain!
Well Established Brand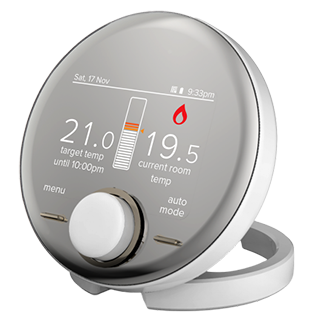 This isn't a company that is new on the scene. Ideal Heating have been operating in the UK for over a hundred years. That also means that spare part availability is excellent and there's no hanging on to speak to customer service in a far-flung part of the world!
Dedicated Engineers around the UK
If your boiler isn't operating as it should then you want the confidence that comes from a fully trained engineer. And that's exactly what you get with Ideal. Many manufacturers outsource their engineer callouts which means that you can't be sure of someone with real expertise in your particular model; there are no worries about this with Ideal.
Good choice of central heating boiler controls
Ideal boilers also have a range of central heating boiler controls and thermostats, including a smart thermostat called the Halo. Ideal Boiler controls and thermostats are just as important as your boiler as they ensure that your boiler works as and when you need it
If you have your boiler on longer than necessary because your thermostat isn't working properly this can lead to expensive gas bills. Smart thermostats such as the Halo are perfect for taking over more control of your central heating and hot water usage.
Ideal Heating Boiler Warranty Information
Ideal now offers some of the best boiler warranty periods when compared to other manufacturers.. However, it's important to check what's offered on individual models as there is enormous variation.
At the top of the list is the Vogue which comes with a 12-year warranty when it is fitted and serviced by an accredited installer. At the other end of the spectrum is the Ideal Mexico which offers just a two-year warranty.
Now the Ideal boiler warranty or guarantee is no quibble so there shouldn't be any problems if you do need to call someone out. Do be aware though, that as with other companies, the warranty is likely to be subject to annual servicing taking place.
Get an online fixed price in 20 seconds:
What kind of fuel does your boiler use?
Ideal Heating Boiler Problems and Troubleshooting
As is to be expected all boilers can experience problems from time to time no matter who the manufacturer is.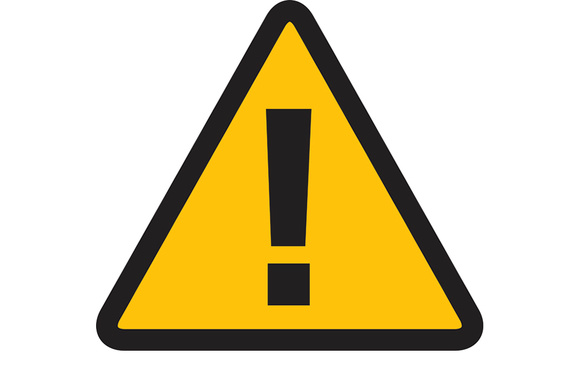 All boilers will show an error code on the display screen when there is a problem, and these allow you to carry out some initial troubleshooting.
We've also put together a complete guide on Ideal boiler error codes which means that you'll have an idea as to whether you'll be able to quickly sort it out yourself or if you will need an engineer to visit to assess what's going on.
Some of the most common problems that Ideal Heating boiler owners report include:
No Hot Water
We can see that 'ideal boiler no hot water' is quite often searched for on sites such as Google. If this happens it often means that the flame has gone out on your system. Now, there are a number of reasons why this might happen including:
Gas pressure too low
A blocked flue
A faulty gas valve
A damaged flue sensor
When your boiler senses there's a problem it then goes into lockout mode as a safety precaution. One thing you can do before calling out an engineer is some Ideal Heating boiler troubleshooting first. So, make sure that your gas supply is up and running.
That might mean trying the hob on your gas cooker for example. Then you can check that your boiler is plugged in and that your electricity supply is okay. If everything seems to be working, then an engineer's visit is probably needed.
Leaking Boiler Which Is Making Gurgling Noises
When the boiler's waterways to the condensate become blocked then it can cause a boiler water leak. The condensate trap is located under the boiler and it's not unusual for it to become blocked with debris. Many homeowners empty this themselves.
They do this by first of all turning the boiler off and then cleaning the trap. It's best to place a bowl under the boiler to catch any water which runs free once the blockage is removed.
If you've cleaned the trap or it didn't need emptying and you're still getting those gurgling noises, then you'll need an engineer to come out and see what's happening. While it can be really tempting to ignore minor problems, they will get worse.
And there's a strong likelihood that the issue is causing damage to your boiler or it's affecting its efficiency. Getting a professional to resolve issues is likely to be the best option in the long term.
If you don't have warranty cover then arranging for boiler cover means that you can call out the engineer without worry of high repair bills. The plans can also include an annual Ideal boiler service to really make sure that your boiler is working as efficiently as possible.
How Does Ideal Shape Up Against the Competition?
There are many excellent brands to choose from when you're in the market for a new boiler. So, we thought it would be useful to compare Ideal with other companies to see how they compare.
Ideal vs Worcester Boilers
Worcester Bosch has become the market leader in the UK boiler market. Worcester set up in 1962 in Worcester and then went through rapid growth both in the size of the company and the range of products it manufactured. In 1992 Worcester became part of the Bosch group.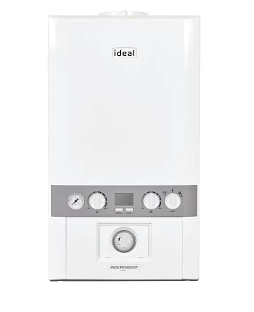 In terms of reliability both companies have excellent reputations. Worcester Bosch do though seem to have a slightly better reputation for the level of service that is provided to their customers. If a quiet boiler is important to you then a Worcester Bosch boiler is likely to be a better option. However, that does come at a price.
That's because with Worcester Bosch you're probably going to be paying up to £300 more for a boiler compared to one with a similar specification from Ideal.
When comparing the warranty, both companies offer 10 years plus on selected models. Do be aware though that both companies have requirements that need to be met in order for the warranty to be validated.
Get an online fixed price in 20 seconds:
What kind of fuel does your boiler use?
Ideal vs Viessmann Boilers
Viessman is a family company founded in Germany and they have their headquarters in Allendorf. This a company that has now been in the UK market for over thirty years and with their head office being based in Telford, Shropshire. Viessman carry out all their manufacturing in Germany and their range consistently achieves Which? Best Buy status.
Although Viessmann did initially have problems with spare part availability, this does now seem to be a problem of the past. With spares stocked at all of the Plumbase branches for their popular Vitodens 050 range across the UK combined with a network of Viessmann trained engineers, you're now unlikely to have to wait longer than a maximum of 48 hours to have your boiler fixed.
With Ideal being a UK company there are few problems with spare part availability, but we do at times hear of people experiencing poor customer service.
In terms of quality, there is very little between the two companies. If though you have more restricted funds for the purchase, Ideal do have more options for the budget-conscious consumer.
Ideal vs Vaillant Boilers
Vaillant was established in Germany back in 1874. They have a strong reputation for high quality with their boilers being considered to be highly reliable and also very energy efficient. Valliant launched the combi boiler in the 1970s and has continued to pioneer solutions for domestic heating and hot water ever since.
Vaillant are likely to be a pricier option so if you're looking for a more affordable option then Ideal is going to be a better option. Vaillant boilers come with a warranty of between 2-5 years and that covers both the parts and labour. There is though the opportunity to extend this up to 10 years for some models by having the boiler installed by a Vaillant Advance installer.
When compared to Ideal Heating's 12-year warranty on the Vogue model, this could be a significant factor in deciding that Ideal is the better option for your home.
Ideal vs Alpha Boilers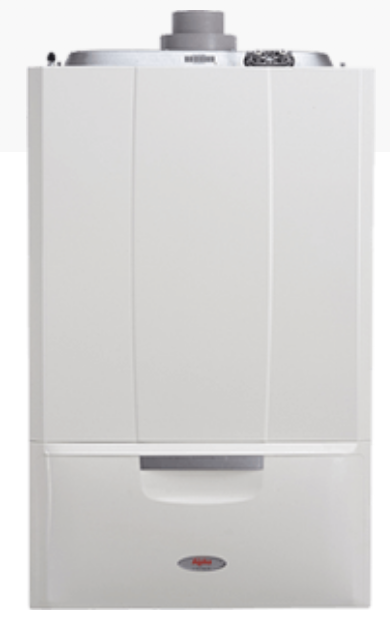 Alpha is a relatively new entrant to the UK boiler market, so they may not be a company that you're familiar with. However, they're part of the Immergas Group, whose home country is Italy, but they also operate in over 30 different countries worldwide.
With Immergas having produced over 7 million boilers they are considered to be the market leader in the European market.
In terms of price, both Alpha boilers and Ideal are known to appeal to those consumers where affordability is a key factor in their choice of boiler. However, that doesn't mean to say that results in poor quality.
Alpha in particular has a good reputation for the reliability of their boilers. In terms of warranty, Alpha offers between 5 and 10 years depending on the modem chosen so that does need some careful checking before making your choice.
Ideal vs Glow Worm Boilers
Glow Worm was founded in Derbyshire in the UK in 1934. They then became part of the Vaillant group in 2001. Glow Worm has developed a great reputation with boiler installers for the ease with which their products can be installed and how quickly they are up and running.
Considering the efficiency of their ranges, both Ideal and Glow Worm Energy have boilers that could help to lower your energy bills.
However Ideal use a brass system filer which helps to ensure a higher level of efficiency. Glow Worm meanwhile uses an automotive-grade aluminium heat exchanger.
Finally comparing pricing, Glow Worm is likely to be the cheapest option unless you need a powerful combi boiler, then Ideal may be the choice to save you some money. So again, some careful comparisons needed to make sure that you get the functionality needed at the best price.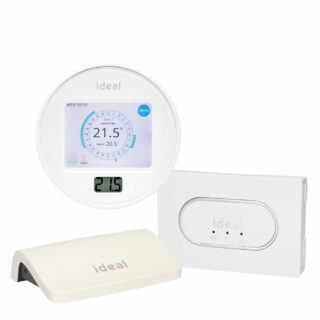 So, are Ideal boilers really ideal?
With a boiler manufacturing history reaching beyond a century, Ideal Heating has a depth of experience and knowledge of the UK market.
They have also been extremely receptive to the ever-changing heating needs of homeowners with an extensive range of best combi boilers, and regular and system gas boilers.
That means that there's likely to be a meaning there's a suitable option for your home no matter the heating and hot water needs.
However, with this extensive range of mind, it's essential that you're clear on exactly what your needs are before making a purchase. Efficiency, the homes hot water demand along with the warranty cover and of course, the price are all likely to be important factors in your choice.
So, with that in mind, our fixed price quotation service is a great way to get recommendations & great boiler deals for your home based on your needs.
Simply enter a few details about your hot water and heating requirements and we'll present products that meet all your requirements. We can even provide you with some cheap boiler quotes for those on a budget.
Get an online fixed price in 20 seconds:
What kind of fuel does your boiler use?