Worcester Bosch Boiler Prices & Reviews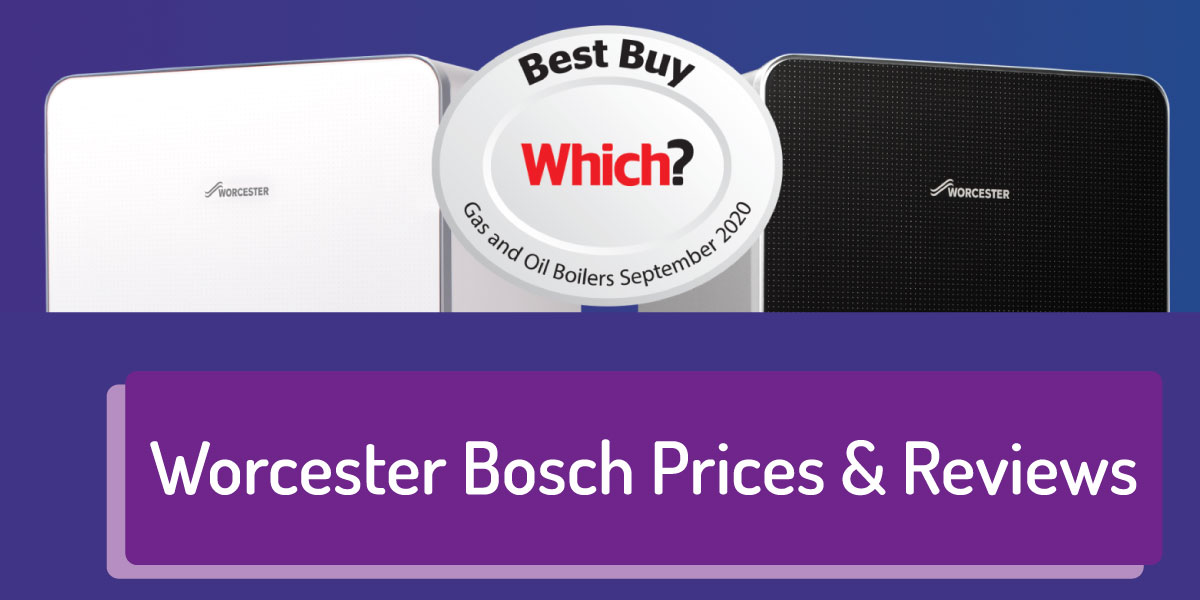 Table of Contents
Finding The Right Worcester Bosch Boilers: A Buyer's Guide
Summer is in full swing, and that means that you're more focused on your AC, conservatory, and garden than you are on your boiler and central heating system.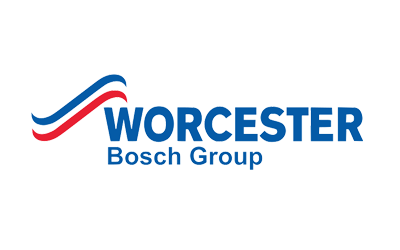 That's to be expected, as the summer is the time of year when the weather gets warmer, and you're able to have fun in the sun.
However, autumn is fast approaching, and with it, the colder weather, meaning that hot water and heating will soon become more important.
At Boiler Central, we know that getting your boiler fixed or replaced during the winter is a lot of hassle that you don't need during this already stressful time.
That's why we'd recommend that you get your boiler serviced now, while the sun is shining, and if you're due an upgrade, then try to get your boiler replaced early to ensure that your home's heating works perfectly and the property is warm and comfortable in the winter.
Take a look at some of Worcester Bosch reviews below: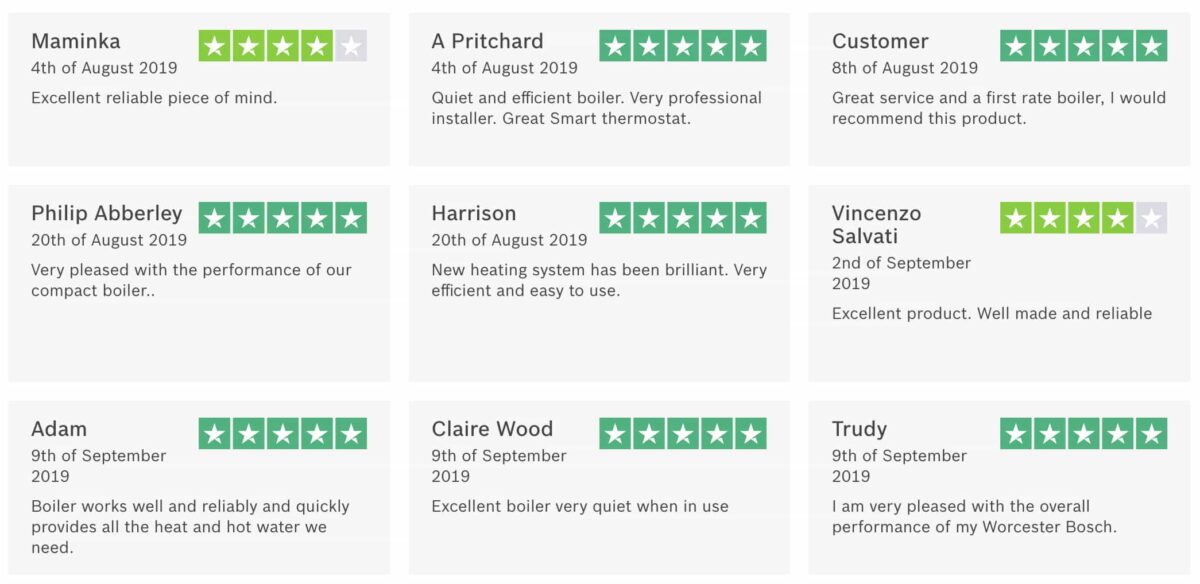 As a leading boiler replacement, servicing, and financing company, we keep our eye on the boiler market and continuously explore the latest new models and brands, so that we can suggest new heating products and solutions.
One of the brands that we see great results and happy customers from time and time again is the Worcester Bosch Group, which offers incredible quality heating solutions.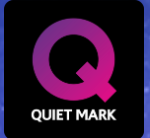 Often Worcester Bosch boiler noise level is extremely low which then they receive the Quiet Mark Accreditation.
It's not only our clients that recommend these boilers; Which? The leading review site has recommended these products for more than 10 years.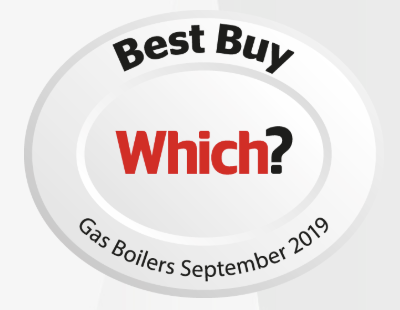 With a wide range of quality boilers on offer, Worcester Bosch Group boilers are ideal for almost any homeowner and will give you the hot water and heating that you need.
The firm offers a range of eco-friendly options so that you can save money, resources, and the planet with your new boiler.
To find out more about Worcester Bosch's range of boilers and how you can find the perfect one for your home, check out our guide below.
Later in the guide, we have reviewed all of our favourite Worcester Bosch boilers.
List of all the Worcester Bosch boilers:
Combi boilers:
System boilers
Regular boilers
Choosing The Right Boiler For Your Home
Boilers are incredibly important- if yours isn't working effectively, then your home will be cold and damp, causing structural damage and an unhappy family.
Also, it's incredibly challenging to live without a steady supply of hot water, but there are many different types of boilers, and you need to find the right one for your home.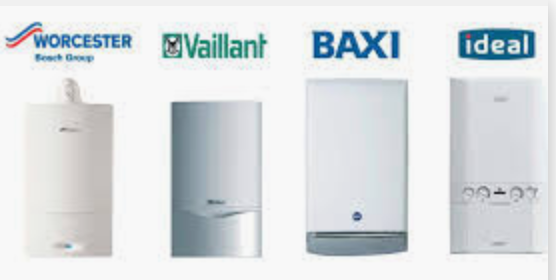 Find out more about the different types of boiler on the market, and how they can benefit you.
Make sure that you find an option with the fuel type and capacity that you need so that you invest in the right product for your home.
Boiler Central is committed to helping you to find the right boiler, which is why we've put together this guide to one of our favourite brands.
Worcester Bosch boilers come in 3 types; combi, system, and regular, also know as heat-only, and you can read more about these quality products below.
For a new boiler quote – click here
Combi Boilers From Worcester Bosch
A combi boiler is one of the most popular heating and hot water solutions on the market today because they offer a cost-effective solution that heats water instantly, without the use of a hot water tank.
As such, you'll never run out of hot water when you install a combi boiler in your home.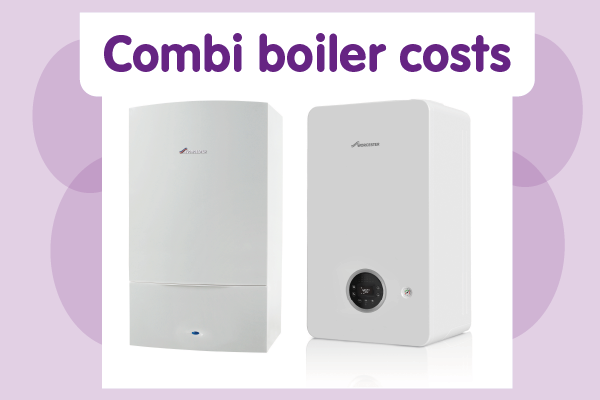 Whether it's for warming the radiators and keeping your home snug, or a quick shower, the boiler will instantly heat the water.
They're not ideal for large homes that need large quantities of hot water, but for small households that want hot water on demand, they're the perfect solution.
The Worcester Bosch Group offers a selection of combi boilers so that you can find the right one to suit your home, no matter what your requirements.
Check out our top picks from Worcester Bosch's Combi Boiler range:
Worcester Bosch 25Si
The Worcester 25Si compact combi boiler is suitable for a small to medium home with one bathroom. The Worcester Bosch 25Si Compact has now taken over and replaced the Greenstar Si combi boiler.
This Worcester combi boiler fits in a standard kitchen cupboard, has a user-friendly display, built-in frost protection, low energy pump, and hot water is always available.
The Worcester Bosch 25Si Compact comes with a 5-year warranty giving you the great peace of mind that if an issue occurs, you are covered for the parts and labour.
The Greenstar Si compact price is around £2,000.
Don't panic, here at Boiler Central we offer various finance options.
The Greenstar i
An energy-efficient option, the Greenstar i is one of the firm's most popular boilers, as it has a user-friendly control panel and can help you to reduce your home's energy rating.
It's perfect for small or medium households in need of a flexible solution.

A compact product, this innovative, modern boiler can fit into almost any kitchen or bathroom cupboards.
Despite its small size, the product packs a punch and offers all of the cutting-edge features that you'd expect from a quality boiler.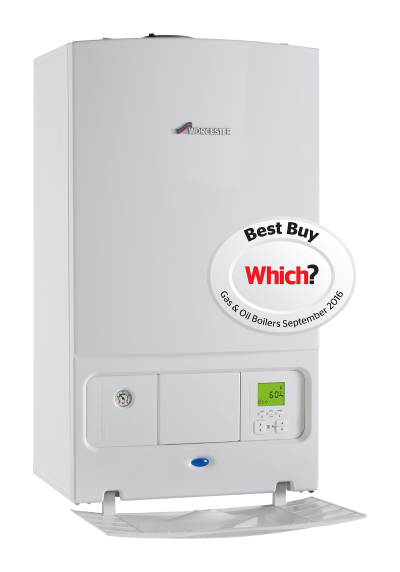 The solution comes with an extended warranty so that you can trust that your new boiler will function correctly and that if it doesn't, then you're covered.
Before you make your choice, you should read our review of the Greenstar i boiler to find out more about how this innovative solution could be your dream boiler.
Prices for this boiler vary depending on where you buy it- generally, they're in the region of £1000, but you'll get the best price and a service that suits your needs if you buy yours from us.
Don't forget, most boilers do not include installation fees, with Boiler Central the installation fees are included so you have no unexpected charges.
The Worcester 2000
A quiet and efficient combi boiler, the Worcester 2000 is an affordable solution with top-quality engineering and a classic design.
It comes with a 5-year warranty, or a 6-year option if you choose to have it installed with a Greenstar System Filter.
Energy-efficient and quiet, this hardy boiler is one of the quietest options the firm offers, meaning that it's ideal for small families or anyone who sleeps very lightly.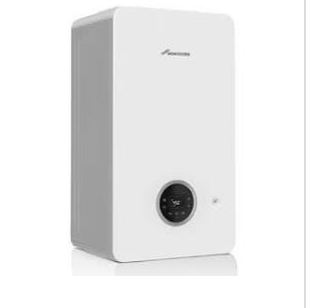 This compact, wall-mounted boiler is perfect for small kitchen or bathroom cupboards.
The product is compatible with a range of Worcester controls, so make sure that you choose the right option if you choose to purchase this product.
As with the other models, you can get the best possible price when you buy your new Worcester 2000 from Boiler Central.
Starting from around £800, this is a cost-effective option that brings you function and quality at a great price.
For boiler information or a quote – click here
System Boilers From Worcester Bosch
For larger properties that need a lot of heating and hot water, a system boiler could be ideal.
System boilers combine the efficiency of a combi boiler, by heating water in the system, but they also have a cylinder to store extra hot water.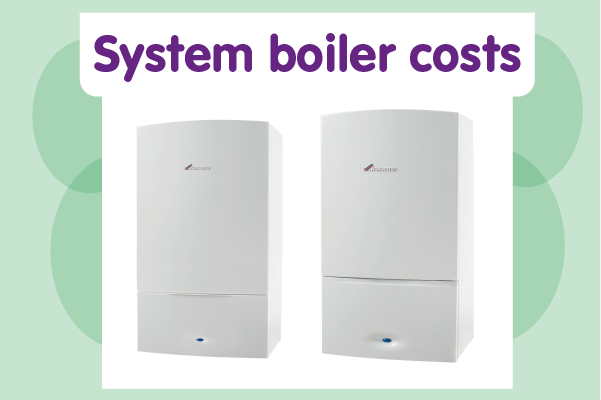 As such, they're great for homes that have multiple bathrooms and need a lot of hot water, as they can store hot water in the cylinder and then heat additional water if required.
For the owners of sprawling homes that have the space to house a system boiler, then Worcester Bosch offers a wide range of quality solutions.
Check out our top picks from Worcester Bosch's System Boiler range:
The GB162
A versatile solution, the GB162 works well for domestic and commercial use, despite being a surprisingly compact option.
You can install the product on its own in your house, or as part of a multi-boiler system if you have a bigger home or a commercial property that needs heating.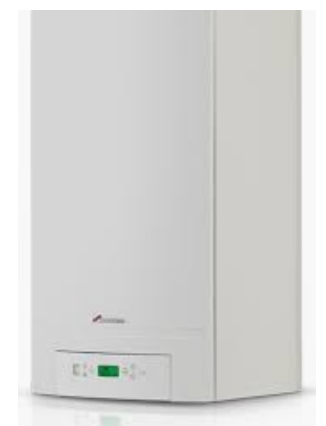 The brand offers this boiler in outputs of 50kW, 65kW, 85kW, and 100kW so that you can find the perfect heating solution for you.
It also integrates with any solar thermal installations that you might have so that you can ensure that it's incorporated into your sustainability strategy.
With the price starting at around £2000, these boilers are top-quality and can give you the flexibility that you want for your property.
You'll always get the best price and the service you expect when you buy your GB162 from Boiler Central.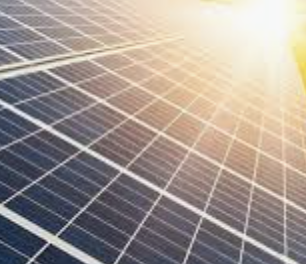 Get in touch today to find out how you can buy your boiler, insurance, and other boiler services at the same time. CLICK HERE
The Greenstar 8000 Life System
The Greenstar 8000 Life System is part of a range of the most powerful wall-mounted boilers on offer from Worcester Bosch, so it can efficiently provide hot water and heating throughout your property.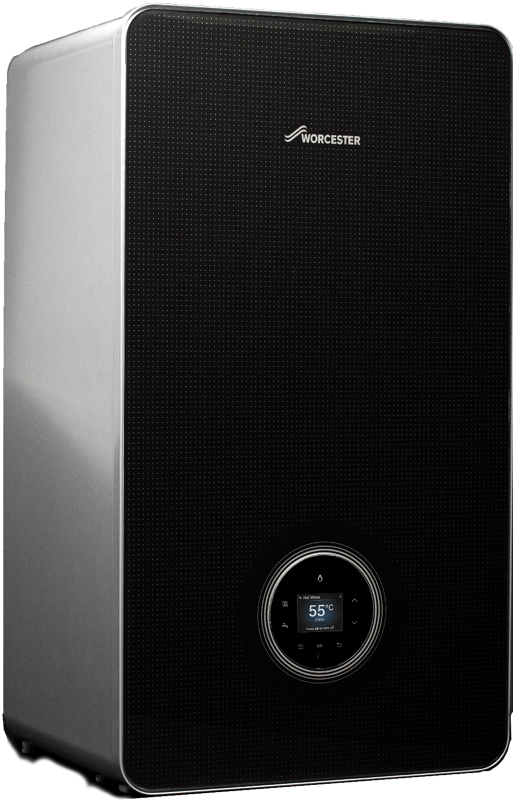 The product is compatible with the Bosch EasyControl smart thermostat, and as such, you can adjust the temperature of your home from wherever you are in your property.
As part of the Greenstar range, the boiler comes with a 12-year extended warranty guarantee, so that you can save money and ensure that your boiler remains fully functional for many years to come.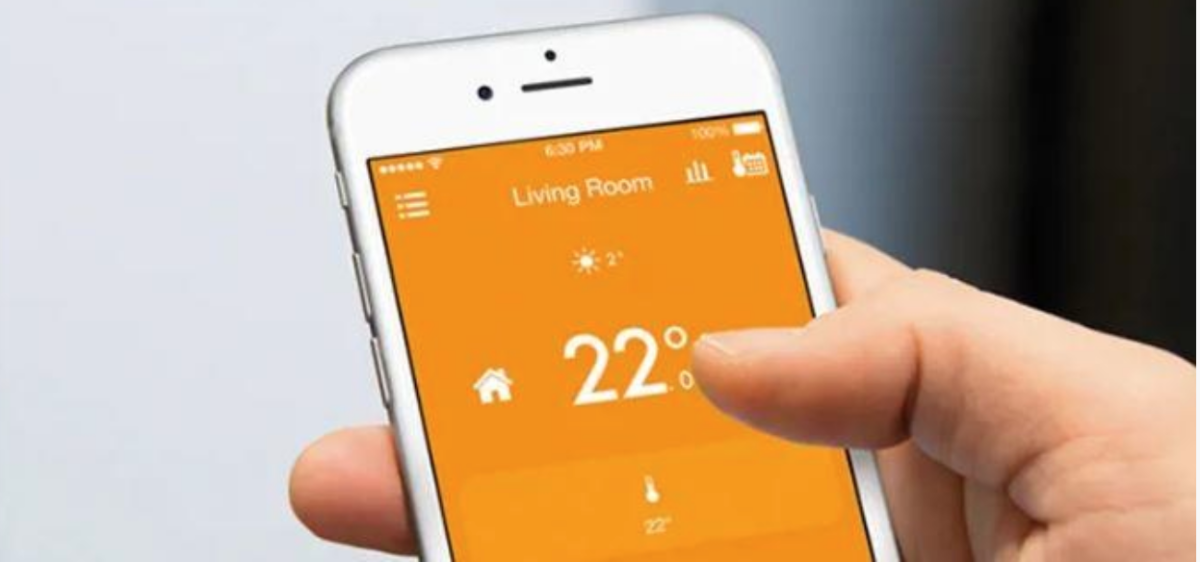 Costs for this solution vary depending on the type of boiler that you choose, but you know that you'll only get the best price if you speak to Boiler Central.
For boiler information or a quote – click here
Regular Or Heat-Only Boilers From Worcester Bosch
Regular boilers are also known as traditional boilers, or conventional boilers have cold water tanks living in the loft and hot water cylinders living in the airing cupboard so that they can store water at the right temperature ready for use.
As regular boilers don't heat water automatically, they're best for homes that have a traditional central heating system.
The downside to regular boilers is the space they take up, but if you have a large home with a high demand for hot water to multiple taps at once, this is the boiler system for you.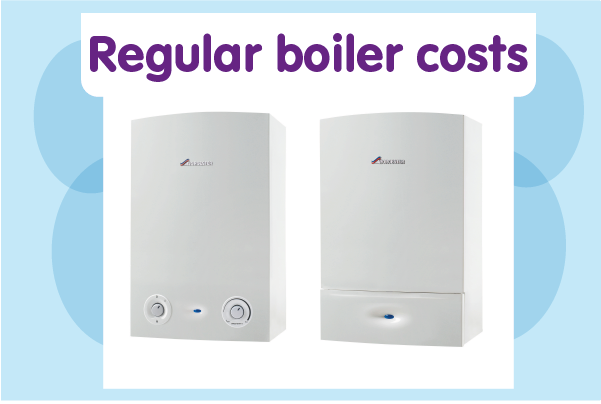 Check out our top picks from Worcester Bosch's Regular Boiler range:
The Greenstar Utility Regular
An oil-fuelled regular boiler, this solution is not the most environmentally friendly, but it is a powerful option for properties that use a lot of hot water.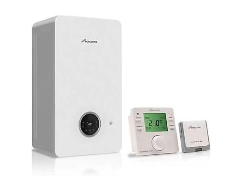 For anyone concerned about their carbon footprint, the Greenstar Utility Regular links to the firm's Greenskies solar panels to make it more energy-efficient.
Remember when buying a boiler, installation fees are not often included but here at Boiler Central they are.
No unexpected costs will occur.
You can book your boiler installation to fit in with your schedule.
For boiler information or a quote – click here
The Greenstar 8000 Life Regular
Another member of the incredible Greenstar range, this quality boiler comes with a warranty guarantee of up to 12 years, although it's such a great solution that you probably won't need it.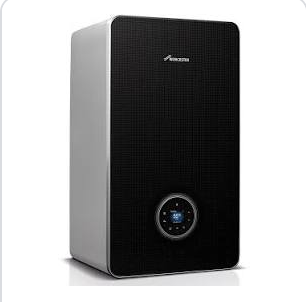 A regular gas-powered solution, this is ideal for older homes that rely on a traditional central heating system.
Despite being a regular boiler, this product is compact and stylish, so that it fits into your home easily.
For the best price, speak to us and read on to find out how you can combine your new boiler with everything else you need, including insurance and more.
For boiler information or a quote – click here
Choosing The Right Finance Options For Your New Boiler
Buying a new boiler outright is great if you've got the money, but for many homeowners, finding the cash can be a challenge, particularly given the current situation. Don't panic when you see the price tag; Boiler Central offer various finance options.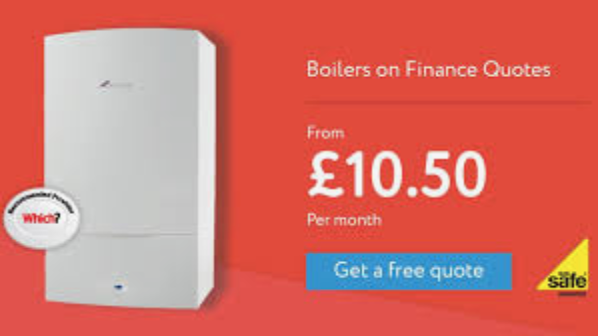 With the Worcester Bosch Group offering models that can go up to over £1000, depending on the type of model that you want, you might find it a challenge to get the money in one go, so consider spreading the cost by checking out the finance options on offer.
Consider the boiler financing and pay monthly options available from reputable, FCA regulated companies like Boiler Central.
We can help you to get the best price for your new boiler, install it for you and provide you with the ideal financing solution so that you don't have to look anywhere else for your heating solutions.
We've got everything that you could need from a boiler provider, both now and in the future.
When you buy a boiler from us, you can get all of the support, advice, and services that you need to keep your boiler running and heating your home efficiently throughout its life.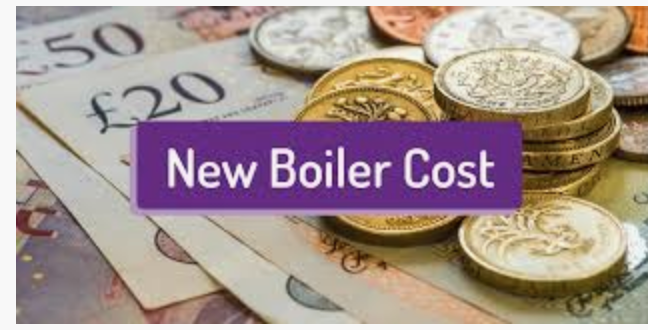 When it's time to replace your boiler, we'll be here with advice, support and the best range of cutting-edge boiler models, at the most competitive prices on the market.
For boiler information or a quote – click here
Worcester Bosch Boiler Warranties
The manufacturer provides boiler warranties, and one of the reasons that the Worcester Bosch Group is so popular is because it offers a great warranty guarantee on its boilers.
As well as providing quality heating products, the company also give customers a 12-year guarantee if they buy one of its Greenstar Lifestyle boilers.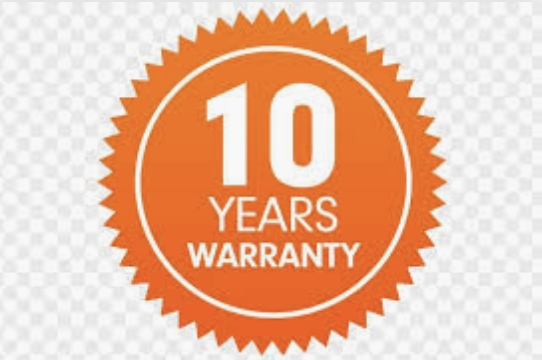 If your new boiler develops a fault during this time, then the manufacturer will replace or repair it for free.
For anyone who already owns any of Worcester Bosch Group's products but isn't sure if they're still under warranty, you can use the firm's guarantee checker.
Products that aren't covered by a warranty will need to be serviced or replaced by an experienced boiler specialist, so check out our range of services to find the one that suits your needs and keeps your home cosy all year round.
Insuring Your New Worcester Bosch Boiler
Buying a new boiler is a significant investment, so you need to make sure that you're protected in case anything goes wrong.
Some home insurance policies cover boiler repairs, but often they don't as repairs can be expensive.
If your home insurance policy doesn't cover boiler repairs and servicing, then you'll need to take out boiler cover.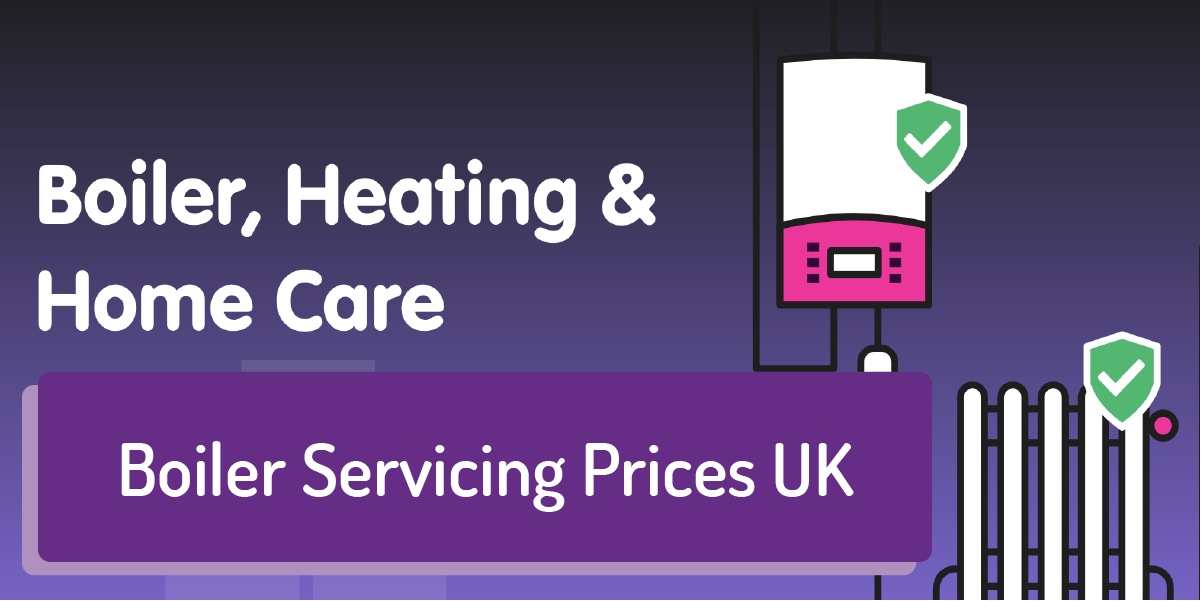 Boiler Central offers boiler, heating and home care cover so that you can have all of your insurance needs met by one provider.
We offer exceptional customer service and prompt responses to any inquiries and claims, to ensure that if your boiler breaks down or gets damaged, we can get it back up and running in no time.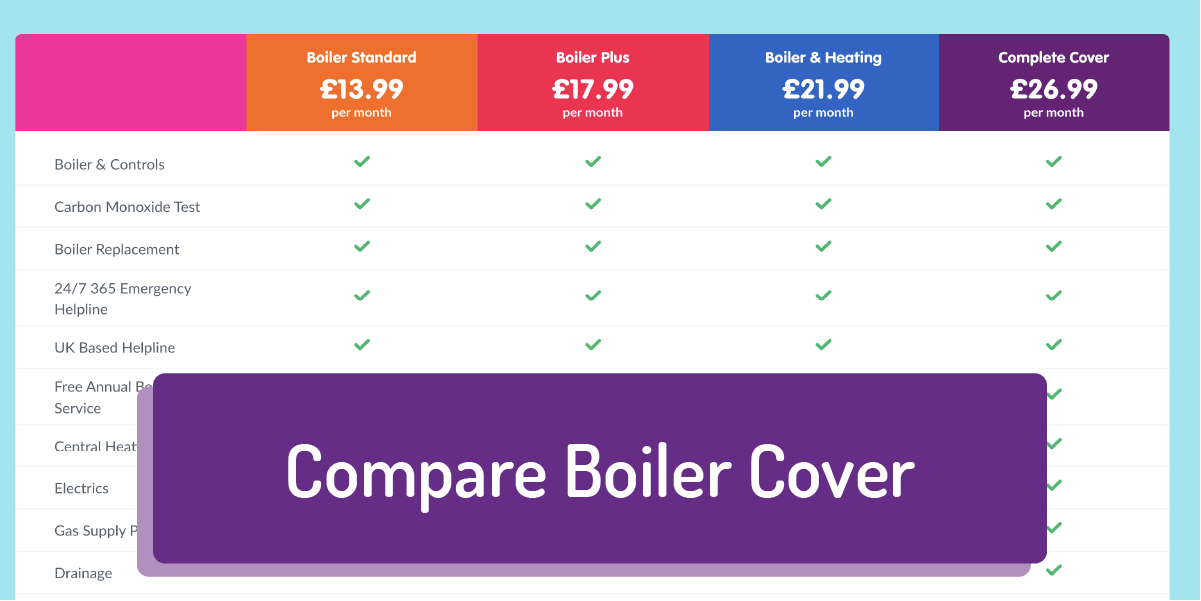 Where To Buy A Worcester Bosch Boiler
Worcester Bosch boilers are only available through certified stockists, such as Boiler Central.
When you buy with us, you know that you'll get the best price possible, as well as flexible financing options, expert support from our Gas Safe installation specialists, and much more.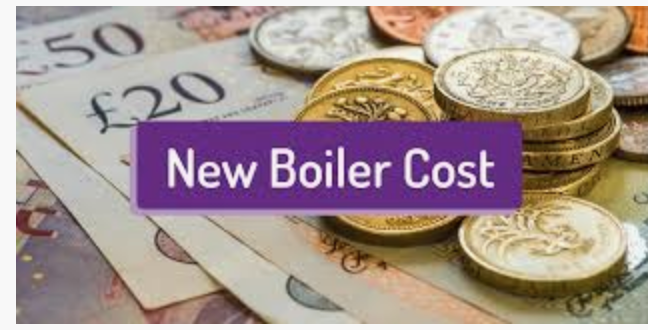 To find out more about choosing the perfect boiler for your home from any brand, check out Boiler Central's advice section, or contact us to speak to one of our respected boiler experts.
For more Boiler Information or a Quote – CLICK HERE