Worcester Bosch Greenstar 4000 Boiler Review, Prices For 2023
Worcester Bosch Greenstar 4000 Review and Price Guide for 2023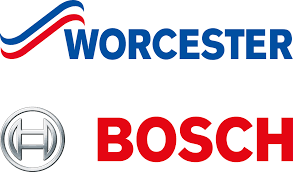 The Worcester Bosch Greenstar boiler range is one of the latest boilers from one of the top manufacturers in the UK.
Replacing the legendary Greenstar i range, the Worcester Bosch Greenstar 4000 combi boiler has picked up where this has left and then added some more features on top, as you would expect and if you were to ask a boiler engineer which is one of the most installed boilers, we think you'd be on to a pretty safe bet to put your money on the Worcester Bosch 4000 boiler.
Use this online tool to get a price online for a Worcester Greenstar 4000 boiler.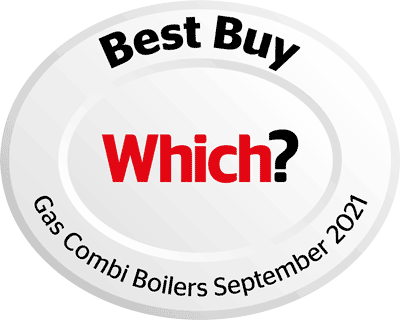 With glowing reviews from homeowners and a consistent place in the Which? Best Buy choices, this leading boiler manufacturer places quality at the top of their company aims.
Click Here for a Worcester Bosch Greenstar 4000 combi boiler quote – Including our exclusive 12 years warranty for the price of 10!
Get an online fixed price in 20 seconds:
What kind of fuel does your boiler use?
Video:
Worcester Bosch Greenstar 4000 Boiler Video Review
Available in just 2 outputs of 25kw and 30kw, the Worcester 4000 combi boiler is perfect for small to medium-sized homes. Find out more now:
How good is the Worcester Bosch Greenstar 4000 boiler?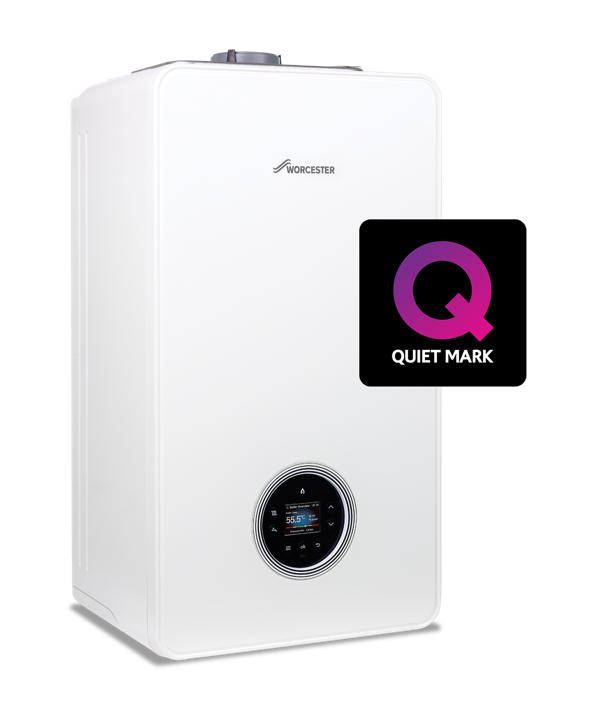 The new Worcester Bosch Greenstar 4000 model is available as both combi boilers and a system boiler range, it was launched in May 2021 and obviously, we need to know, right now, what this replacement offers above the Greenstar i?
Well, there's a new technology, a sleek design, and a compact size and in fact, this new kid on the block has everything it needs to become Worcester Bosch's latest top seller.
It has fast become one of the top-selling gas boilers in the UK from this best boiler brand.
The new Worcester Bosch 4000 is the old Greenstar i replacement
So, it came as a bit of a surprise when they decided to mothball their best-selling boiler, the Greenstar i, so to take that bold decision, we knew that Worcester Bosch must have something special up their sleeve, and they did, in the form of the Worcester Bosch 4000.
Hailing new technology to increase energy efficiency, keep bills down and give your more control over your heating, the 4000 is arguably the best-selling combi boiler right now and sits comfortably in the mid-range price bracket.
Looking for something cheaper? Check out the brand new Worcester Bosch Greenstar 1000 combi boiler
Get an online fixed price in 20 seconds:
What kind of fuel does your boiler use?
Worcester Bosch Greenstar 4000 boiler: Key features
The new Greenstar 4000 had to be better than the old one, so with features galore, you can be sure that this mid-range combi boiler will be perfect for most small to medium-sized homes in the UK.
Not only that, if you are looking for a replacement for an old Greenstar combi, then don't let the looks put you off, the internal fittings and fixtures are all in the same place, it just has a new body kit.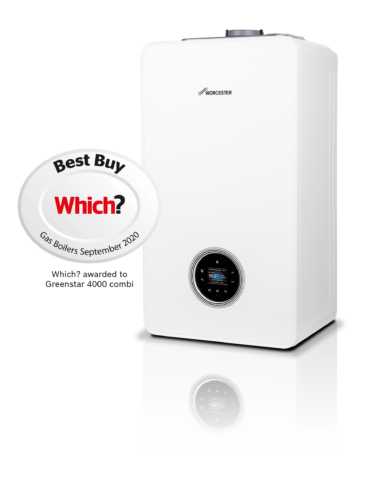 Natural gas boiler
A mid-range boiler model
Hydrogen ready boiler (20% blend)
Quieter operation
Compatible with Worcester Bosch controls and products such as Nest, tado and Hive
An excellent choice for small to medium-sized homes
Easy access for servicing with its removable side panels
Maximum of a 10-year guarantee
ErP rating 94%: A-rated
Dimensions: 710 x 400 x 310
Worcester Greenstar 4000 combi boiler review
For smaller homes with one bathroom, getting the best combi boiler with an instant hot water supply is a great choice. The Greenstar 4000 combi boiler is available in two different power outputs which ensures that it is suitable for more homes in the UK.
And to answer on of the main questions we always get asked, yes, the Greenstar 4000 is ideal for kitchen cupboards, but we always suggest measuring up first!
Want to compare other best combi boilers against the 4000? We compare the best combi boilers here.
Worcester Greenstar 4000 25kW combi boiler
The Worcester 4000 25kw great choice for smaller homes with up to 10 radiators and the 25kW combi boiler provides a flow rate of 10.5l/min and heat output of 25kW.
If you have a home with 2 bathrooms then you should definitely go for the higher output 30kw version and in the right home, these combi boilers can save you hundreds of pounds every year on your utility bills.
Get the Worcester 4000 25kW version with full installation now
As you may have already guessed the Worcester 4000 25kW version is selling like hot cakes already and although it is less popular than the 30kW version, it may be a good idea to get your new boiler installed during the warmer months while demand is low and prices are low too.
You can get a fixed price quote online now for the 25kw 4000 at Boiler Central now.
Read more about why you should get new boiler now in our boiler replacement guide here.
Worcester Greenstar 4000 30kW combi boiler
The Worcester Greenstar 4000 30kw combi boiler is ideal for small to medium-sized homes with up to 16 radiators.
That extra 5kW of power increases the flow rate up to 12.3l/min which means that these combi boilers can cope with homes with 2 bathrooms too, so if you have higher hot water demand then we suggest that you go for the 30kw version over the 25kw.
Get the Worcester 4000 30kW version with installation now
The Worcester 4000 30kw is one of the best-selling boilers right now and you can get this 30kw combi boiler installed in your home with Boiler Central right now.
As the Greenstar 4000 30kw version is so popular at the moment ensure you get yours fitted before the winter rush and enjoy our low summer prices.
Worcester Bosch Greenstar 4000 combi boiler price
One thing that will help you decide if you want this boiler in your home will be the price. As a mid range combi boiler, the Greenstar costs around £1,300 to buy, which does not include the combi boiler installation.
Take a quick look at the latest Greenstar 4000 prices below, and if you want to get an accurate price with installation, click get a quote now.
| | |
| --- | --- |
| Worcester Bosch Greenstar 4000 25kw | £1,250 |
| Worcester Bosch Greenstar 4000 30kw | £1,350 |
Get an online fixed price in 20 seconds:
What kind of fuel does your boiler use?
Worcester Bosch Greenstar 4000 system boiler review
The Worcester Bosch 4000 system boiler is ideal for larger homes with more than one bathroom or when you may find that a combi just isn't able to provide the hot water you need.
That's when a system boiler comes in with its hot water storage cylinder. It can produce lots hot of water, very quickly to many outlets.
There is a wide power range with five different power outputs available for the Worcester Bosch Grenstar 4000 system boiler as below:
Greenstar 4000 System 12kW
Greenstar 4000 System 15kW
Greenstar 4000 System 18kW
Greenstar 4000 System 21kW
Greenstar 4000 System 24kW
Worcester Bosch Greenstar 4000 system boiler prices
The new Worcester Bosch Greenstar 4000 system boiler is the perfect replacement if you already have a boiler with a tank, or are changing from a back boiler but want to ensure that you have lots of hot water to meet your home's demands.
See the latest Greenstar 4000 system boiler prices here:
| | |
| --- | --- |
| Worcester Bosch Greenstar 4000 12 kW System Boiler | £1,100 |
| Worcester Bosch Greenstar 4000 15 kW System Boiler | £1,150 |
| Worcester Bosch Greenstar 4000 18 kW System Boiler | £1,200 |
| Worcester Bosch Greenstar 4000 21 kW System Boiler | £1,250 |
| Worcester Bosch Greenstar 4000 24 kW System Boiler | £1,300 |
Worcester Greenstar 4000 efficiency
Boiler efficiency is high up on the list for both boiler manufacturers such as Worcester Bosch and every homeowner to lower energy bills. When we have an efficient boiler, it burns less fuel, which, in turn, means that fewer carbon emissions are released into the atmosphere.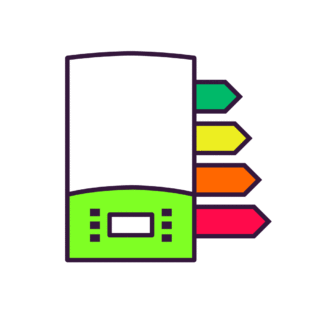 This, in turn, is great news for the environment as carbon is believed to be a key reason behind climate change.
There's another significant advantage too, in that your hard earnt cash isn't going to going to be going up in flames in boiler inefficiency.
What does the efficiency level mean?
Both the combi and system models achieve an impressive 94% level of efficiency.
Efficiency levels are calculated by assessing how much of the fuel, so the gas, LPG or oil, is turned into usable energy and then how much is wasted during the heating process.
At 94% efficiency, that means that just 6% of the energy used to heat the water is lost during the heating process. And you'll see that 6% as the gases being emitted via the flue pipe. If we think about this in financial terms, for every £1 you spend on energy to heat your home, 6p of that is lost to the heating process.
All new boilers now need to be at least 90% efficient, but in the past, it wasn't unusual for boilers to have efficiency levels of between 60 to 70%. If you currently have an old boiler, 40% of your energy costs could be wasted! Now is the time to get a new boiler quote and you can find out why here.
What is the Worcester Bosch 4000 ErP rating?
All of the boilers in the 4000 range, both system and combi, achieve an ErP rating of 'A'.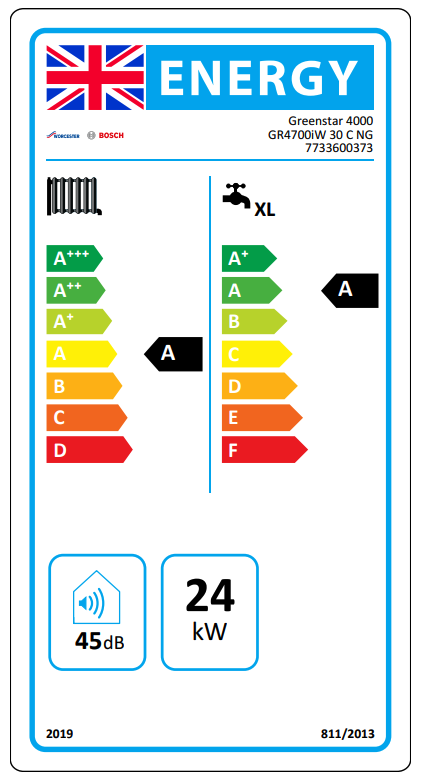 ErP stands for the Energy Related Products Directive. Launched by the EU, its main aim I to phase out all inefficient household appliances. The ErP makes it easier to know which products are more efficient, resulting in reduced carbon emissions and the opportunity to save on energy bills.
So, that means that boilers must be labelled with their certified efficiency level, and that goes from G, which is the lowest level of efficiency right up to A+++ for the highest efficiency.
The directive also introduced Ecodesign, a set of new regulations that manufacturers have to follow. This meant that those heating systems that didn't meet the required standards had to be phased out by the boiler manufacturers.
Greenstar 4000 boiler key features reviewed in detail
Simple switch
Do you want all the great features of a new boiler but none of the hassles of installation? Well, Worcester Bosch has done everything they can to make it as pain-free as possible with what they've called Simple Switch. That means that you're looking at seamless swapping out for the following boilers:
Greenstar i Junior combi (2005 – 2013)
Greenstar i Junior combi (2013 – 2015)
Greenstar Si combi (2005 – 2013)
Greenstar i ErP (2015 – 2021)
Greenstar i System (2005 – 2015)
Greenstar i System ErP (2015 – 2021)
Quick tap
When you turn on your hot water tap, what do you do while you wait for the heated water to appear? Wait impatiently? Or do you run your hand back and forth through the water, waiting for that flow to go from cold to lukewarm and then finally to hot? And all the time that cool water is running into the waste pipe.
Quick Tap allows you to turn your hot water tap on and then immediately turn it off. That tells the boiler that you need hot water. Wait for just twenty seconds, turn the tap back on, and you'll have hot water flowing straight away.
No more wasted time standing at the sink waiting for the hot water to arrive and much less wasted water.
Enhanced levels of energy efficiency
The Greenstar 4000 is the most environmentally friendly boiler available from Worcester Bosch. This is a boiler that can modulate at 1:10. That means that the power output can be reduced to 10% of its maximum output.
So, a 30kW boiler can drop down to 3kW when there are low demand levels on the heating system. Not only does it make the 4000 combi boiler incredibly energy efficient, but it also means lower fuel bills and less wear and tear on the boiler.
Built in Wifi for greater control
Taking control of our heating needs to be made easy, and that's precisely what Worcester Bosch has done as this boiler comes with built in wireless connectivity.
With Bosch EasyControl, the Greenstar 4000 can be controlled wirelessly no matter where you are. It also allows you to track your energy usage. Drop the temperature even by just a single degree and then see the impact on your energy bill.
Then there are thermostatic radiator valves. Installed onto each radiator, they allow you to set the temperature for each individual room. Prefer your bedroom cooler and your living room warmer? Now you can have that with Bosch EasyControl; all set up from the app on your mobile phone.
If you have Alexa or Google Home Assistant, then you can also control the heating with voice commands.
99.9% recyclable product packaging
Yep, you read that correctly. The Worcester Bosch Greenstar 4000 comes in 99.9% recyclable packaging. This is a company that has already made a strong commitment to reducing the impact that they have on the environment. They've already achieved carbon neutral status, but it looks like that's not good enough for them!
Full-colour text display
The LCD full colour display panel combined with push-button controls make the Greenstar 4000 much easier to programme and find information about the boiler status. This may seem like a relatively minor detail, but if your boiler is not working as it should, the last thing you want to deal with is confusing information.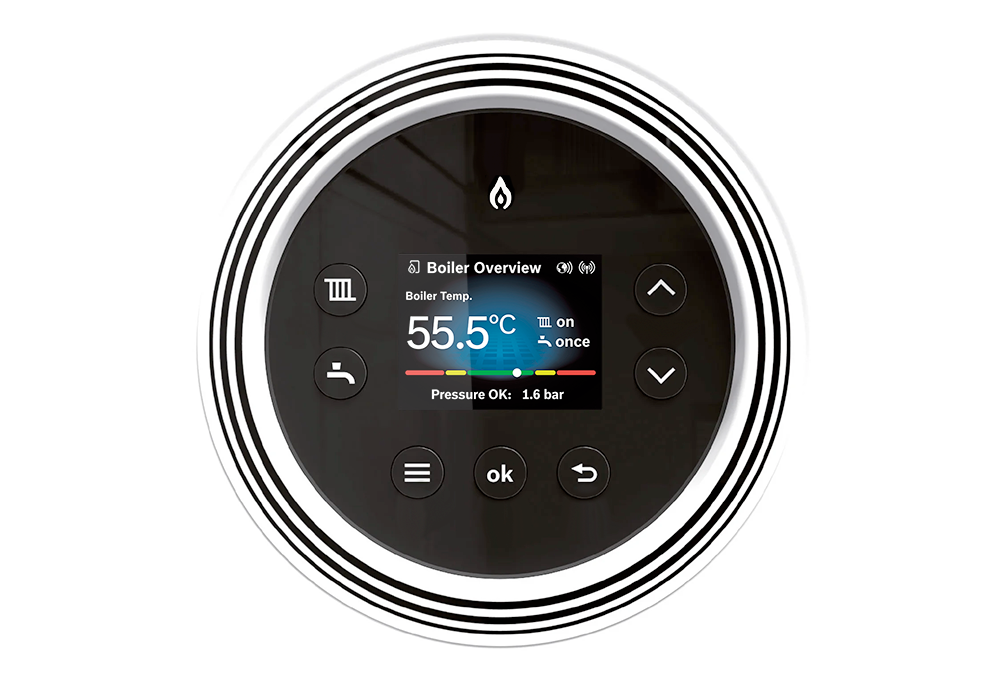 Intelligent filling system
This is a feature that's been carried through from the Greenstar i range. The intelligent filling system is a software programme that ensures that the boiler pressure is always at its most efficient level.
So, that means that if the pressure is lower than it should be, the internal filling valve will open, and it automatically fills the heating system to the correct level and then switches back off again.
If the pressure in the boiler becomes too low, so maybe through a leak in the heating system, then it will alert you to the problem
The intelligent filling is only available on the Greenstar 4000 combi boiler and not on the system version. This is an optional extra also, so if you need to repressurise your Worcester bosch combi boiler and you don't have this, you will need a filling key.
Quiet Operation
The Greenstar i was already quiet when it was operating, so it is pretty impressive for the 4000 to make even less noise. The combi version, for example, operates at 45dB making it one of the quietest combi boilers available. With a normal conversation being around 65dB and a vacuum cleaner being 75dB, the 4000 is not going to be annoyingly noisy.
Check out the full range of Worcester Bosch boilers & prices here as they do have more options in terms of boiler price and outputs.
Get an online fixed price in 20 seconds:
What kind of fuel does your boiler use?
Is the Greenstar 4000 hydrogen ready to 20%?
Yes, the Worcester Bosch Greenstar 4000 boiler is hydrogen ready to a blend of 20% out of the box.
The UK is known for having a world-leading gas network, and because of that, we've all become very reliant upon it. In fact, 85% of homes and businesses use natural gas for their heating needs, including their hot water supply and for cooking.
The problem is that if we're to tackle the climate emergency, then we need to dramatically reduce our household carbon emissions. But, to do that we need to reduce gas consumption or stop using natural gas altogether, which is where hydrogen gas comes in.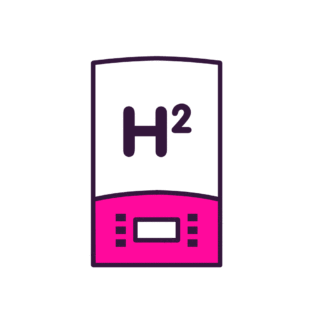 The Energy Saving Trust estimate that household carbon emissions just from our heating, need to drop from close to 3 tonnes a year right down to 138kg, and that needs to happen by 2050.
If a blend of gas and hydrogen is pumped through the gas grid, that could save nearly 6 million tons of carbon dioxide emissions every year. That's the equivalent of 2.5 million cars being taken off the road.
Like all of the Worcester Bosch boilers, the Greenstar 4000 can already run on a 20% hydrogen blend with natural gas. With a government commitment in place to make this happen by 2025, you'll be able to relax knowing that there's no need to make any alterations to your heating system.
How long is the Worcester 4000 warranty?
The warranty with the Worcester Bosch Greenstar 4000 boiler is there to give you peace of mind in your new purchase. Should anything go wrong, then you know that you can simply call the manufacturer's helpline, and an engineer will be dispatched as soon as possible.
However, there are some significant differences between the warranties offered by different boiler companies. And of course, there's also the need to take a close look at the small print in the terms and conditions!
For the Greenstar 4000, Worcester Bosch offers a generous guarantee of up to ten years. So, that's:
Standard guarantee – 7 years
Guarantee when a Greenstar System Filter is fitted – 8 years
Guarantee when a Greenstar System Filter is fitted, and payment made of £150 – You can get 10 years
12 years warranty if you order this boiler from Boiler Central*
Like any top boiler brand, you must ensure that you get your boiler serviced every year to ensure that the warranty is kept valid. A boiler service is worth it not only for the warranty, but it will also keep your 4000 as energy efficient as possible over its lifespan.
Find out more about a Worcester Bosch boiler service including costs here
Get an online fixed price in 20 seconds:
What kind of fuel does your boiler use?
Is there many Worcester 4000 boiler problems?
Due to the Worcester 4000 range only coming out in 2021, there have not been any major problems except supply issues. Worcester has had significant supply issues with the 4000 model and also the Worcester 2000 combi boiler range due to microchip shortages which is a knock-on effect of COVID-19.
Over the last few months of 2021, Worcester had pretty much run out of all 4000 models and had stopped production until they could get hold of these microchips. This is the same for the 2000 model too.
One of the best ways to ensure there are no problems however is to get your boiler serviced every year by a Gas Safe heating engineer.
So yes, there are huge problems with this new Greenstar range boiler, but only due to supply issues. We have not had any problems with the actual boilers installed in customers' homes, so that's a big plus.
How many radiators can the Worcester Greenstar 4000 run?
If you choose the Greenstar 4000 30kw combi boiler then it can run up to 15 radiators in a medium sized home. This will ensure that the boiler heats your home well and remains energy efficient.
Worcester 4000 vs Worcester 8000
We get asked quite a lot if there is much point in upgrading from the 4000 to the 8000 Greenstar range, so hopefully, this will help settle your mind.
Just to give you some overview, the Worcester 2000 is the entry-level range, the 4000 is the mid-range and 8000 boilers are the top end of the Greenstar lineup.
They are all excellent boilers that will last for years to come and each needs a full article on why they are a good or bad choice for your property. You can view the Worcester 2000 boiler review here and the Worcester 8000 Style review here and the Worcester 8000 life review here.
However to summarise, if we had to choose between the 4000 or 8000, the 4000 would be chosen if price and boiler size was an issue, as the 8000 is more expensive and is much larger in size.
If you want to consider other manufacturers then check out our head to head in the Worcester 4000 vs Viessmann Vitodens 050 comparison review.
Worcester Greenstar 4000 manual
If you are looking for the Worcester 4000 manual, you can view this here
Guarantee terms and conditions
As with all cover, whether that's a guarantee or a warranty, it's essential to understand the terms and conditions. For the Greenstar 4000, you need to ensure:
The boiler must be installed and commissioned by a competent and officially certified installer such as a Gas Safe registered engineer
The boiler must be registered within 30 days of the boiler installation
The boiler is installed in a domestic home
A Gas Safe engineer must service the boiler on an annual basis – see boiler service costs here and find out how you can get a service plan with our boiler cover
Get an online fixed price in 20 seconds:
What kind of fuel does your boiler use?
Worcester Bosch Greenstar 4000 – Should you buy one?
We must admit that we were more than a little surprised when Worcester Bosch decided to replace their top-selling boiler replacement range. But now that we've seen the specification for the 4000, it all makes much more sense.
This is a boiler that's been carefully designed to give you all the functionality you need while still being incredibly user friendly to use and providing high levels of efficiency. We're in no doubt that the Greenstar 4000 will become the next top-selling boiler in the Worcester Bosch range.
So, is the 4000 the right model for you? We think it's got a huge amount of appeal for small to medium-sized homes. However, getting a personalised quote is a great way of being provided with a choice of boilers that are going to meet your heating and hot water needs.
You can then ensure you get the best new boiler cost from Boiler Central, which are 5-star rated on Trustpilot with 1,000s of reviews.
Simply provide a few household details and we'll do the rest for you, get a price online with our free quotation tool below:
Get an online fixed price in 20 seconds:
What kind of fuel does your boiler use?