Alpha Boilers Review, Prices and More: How Good Are They?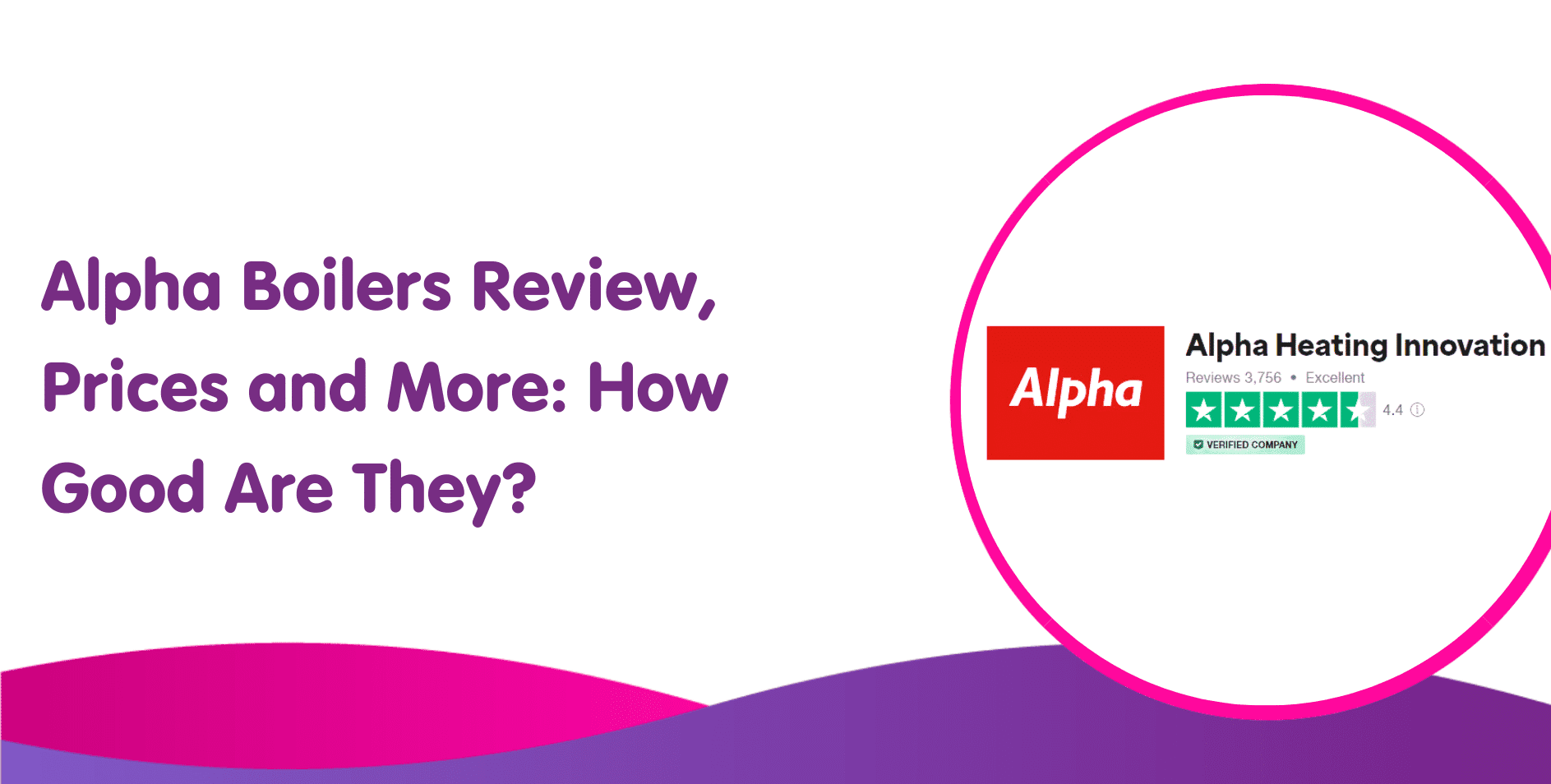 Alpha boilers reviews: These entry-mid-level boilers provide a lot of boilers for the money. Here's why you should buy one: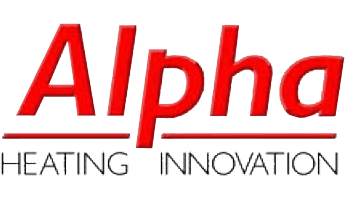 If you're thinking about getting an Alpha boiler for your home, you're probably wondering if it's the right choice for you, this Alpha Boilers review will provide you with all of the information you need to make an informed decision.
Get an online quote for any Alpha boiler – Click here for the best online deals.
After all, this is not a cheap purchase, and with this in mind, the average boiler is expected to last 10-15 years, you want to make the right choice. In essence, these Alpha boiler reviews will be very useful.
Get an online fixed price in 20 seconds:
What kind of fuel does your boiler use?
Alpha combi boilers and system boilers are reasonably priced.
Because Alpha is a relative newcomer in comparison to some of the other big brands, they have a solid 50 years of experience in the heating and boiler replacement markets.
Alpha is the market leader in their home country of Italy, but they also have a significant presence in 30 other countries worldwide, they know a thing or two about domestic heating, having produced over 7 million boilers!
Within this article, we're going to look at the features you can expect to see and review some of the most popular models & boiler deals we will also look at the cost of a new boiler and the warranty before diving into some of the most common Alpha boiler problems and how to fix them.
Get an online fixed price in 20 seconds:
What kind of fuel does your boiler use?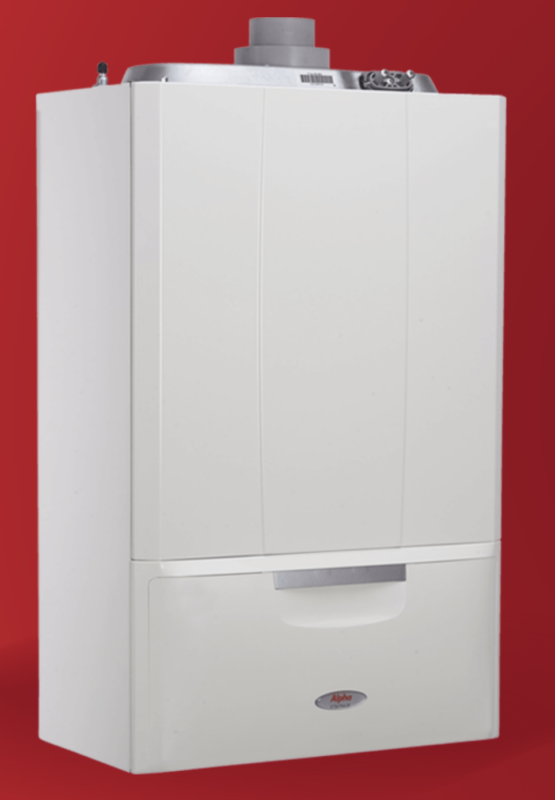 Alpha Boiler Features:
Although they may be considered low-cost boilers when compared to, say, the Viessmann Vitodens 050, Alpha has two innovative energy-saving features for its boiler ranges.
First and foremost, there is GasSaver, this system extracts the heat from the waste boiler flue gases. Then it's used to pre-heat the cold water from the mains before it even reaches the boiler
As a result, the boiler requires less gas to produce hot water! This feature is standard on the InTec 40GS2 and available as a compact add-on unit for other boilers in their lineup.
Then there's FlowSmart, which eliminates the need for a large hot water storage tank in homes with higher-than-average hot water demands. This system cleverly draws heat from the boiler's primary circuit and then pre-heats cold water before it enters the boiler with heat from the GasSaver unit.
Alpha Boiler Model Reviews
If you're looking for information on the cd18r, cd24r, cd28c, cd35c, or the InTec 40 GS2, these models are no longer available. However, Alpha has a fantastic new range of different types of boilers to meet all of your requirements.
E-Tec Plus 28kW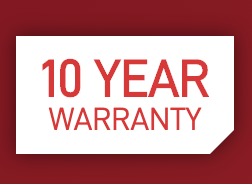 A compact, highly efficient best combi boiler that is ideal for medium-sized homes.
The E-Tec Plus is also available in 33kW and 38kW models for households with higher hot water demand.
The best combi boiler from Alpha includes a stainless-steel heat exchanger as well as a high-efficiency Grundfos pump and hydroblock assembly.
EVOKE 28kW
If you're short of space, the Evoke 28kW combi gas boiler could be a perfect solution. With no need for hot water tanks or cylinders, it's small enough to fit into a standard-sized kitchen cupboard
This is highly efficient, with a 93% rating, and consumes little electricity. Featuring a stainless-steel heat exchanger, it also comes with frost protection to protect your boiler during colder months. There is also the Evoke 33kW.
E-Tec Regular 15kW
Because this is a regular wall-mounted boiler, it will be part of your home's heating system. With a 15kW output, the E-Tec Regular is ideal for smaller homes with a single bathroom.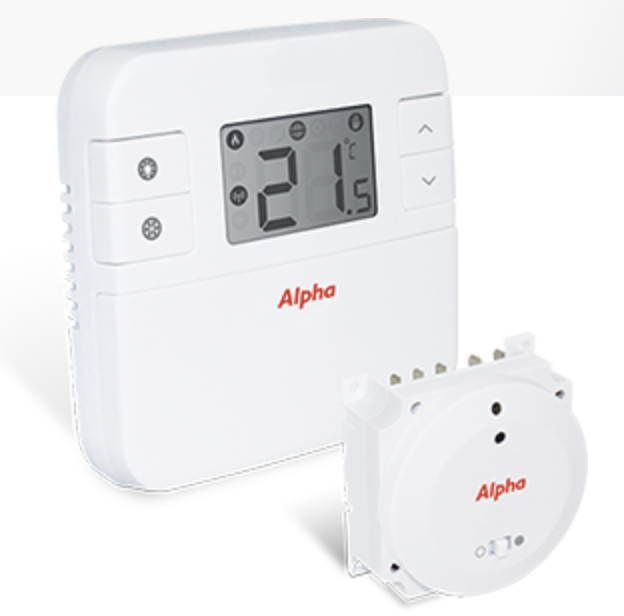 However, it is also available in 20kW and 25kW models to accommodate higher consumption levels.
With a weight of only 27kg and a compact design, installation is quick and simple, potentially saving installation costs.
ProTec Plus System Boiler
The Protec Plus is their best system boiler to date, designed for high-demand households. It is a fan-assisted condensing system. This could be the ideal choice for large households, as it is available in four outputs: 50kW, 70kW, 90kW, and 155kW. Make certain that you do not purchase a boiler with a higher kW rating than you require, as this will increase your operating costs. As a condensing boiler, it's able to capture some of the heat that might usually escape. This increases its efficiency by allowing it to pre-heat cold water before it enters the boiler.
Get an online fixed price in 20 seconds:
What kind of fuel does your boiler use?
Alpha Boiler: Cost Analysis
Alpha has quickly become known for the affordability of its boilers, in addition to their dependability. The most recent boiler costs can be found in the table below:
| | | |
| --- | --- | --- |
| Model | Typical Cost | Alpha Boiler Warranty |
| E-Tec Plus 28kW | £800 | 10 years as standard * |
| E-Tec Regular 15kW | £710 | 7 years |
| EVOKE 28kW | £700 | 7 years |
| ProTec Plus 50kW | £2,200 | 5 years |
*Alpha is the very first boiler manufacturer to offer an incredible 13-year warranty on their E-Tec Plus boilers. To extend the standard 10-year warranty to 13, you need to meet two requirements:
Boiler Installation – Have the premier filter kit installed to prevent debris from entering the central heating system.
Get an Alpha boiler service once a year from an operative who is both Gas Safe certified and has completed Alpha training.
Every Alpha boiler should come with a standard wireless thermostat, but they also have a variety of other Alpha boiler controls and thermostats to choose from. they even have a smart thermostat that you can use with the app
This means that you can control your Alpha boiler from your phone as long as you have an internet connection.
Having these extra controls dramatically increases the chances of you saving money on your energy bills as you can ensure that your boiler is not on when you don't need it to be
Troubleshooting Review for Alpha Boilers
Nobody expects problems with their new boiler, but it's nice to know that the homeowner can quickly resolve some of the most common problems with an Alpha boiler. Flashing lights can be concerning, but these are the Alpha boiler error codes:
Solid Red Indicator Light
This indicates that the boiler has failed to light, and is usually accompanied by a 47-fault code on the display. Simply turn the switch on the front of the boiler to position 3 to fix this one. The reset sequence will then begin. The boiler will attempt to restart after about 25-30 seconds.
Flashing Red Indicator Light
For instance, this usually happens when the overheated thermostat is turned on. To reset, simply move the selector switch to position 3.
Flashing Red and Yellow Light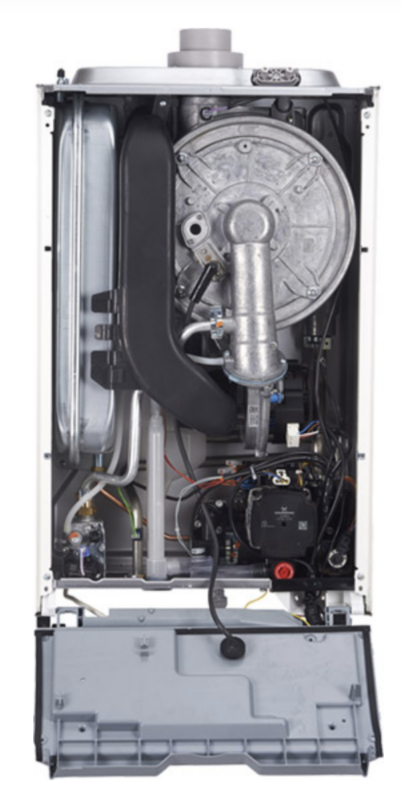 A Flashing Red and Yellow Light means that there is either a blocked flue or a problem with the fan. In both of these cases, it is recommended that you call the Alpha Boiler helpline at 0344 871 8760.
Alpha Boilers Review – Final verdict
Also, when we looked at Alpha boiler reviews, we found that UK customers are overwhelmingly happy with their boiler replacements.
On the other hand, they may not be the best combi boiler or be as well-known as Vaillant or Viessmann, we can answer with an emphatic yes when asked 'are alpha combi boilers any good?'
Finally, with warranties of up to 12 years, this is a company who have complete faith in the quality of its product range.
Get a price on a new Alpha boiler here
Get an online fixed price in 20 seconds:
What kind of fuel does your boiler use?