Best Electric Boilers 2023: Which is the best electric combi boiler?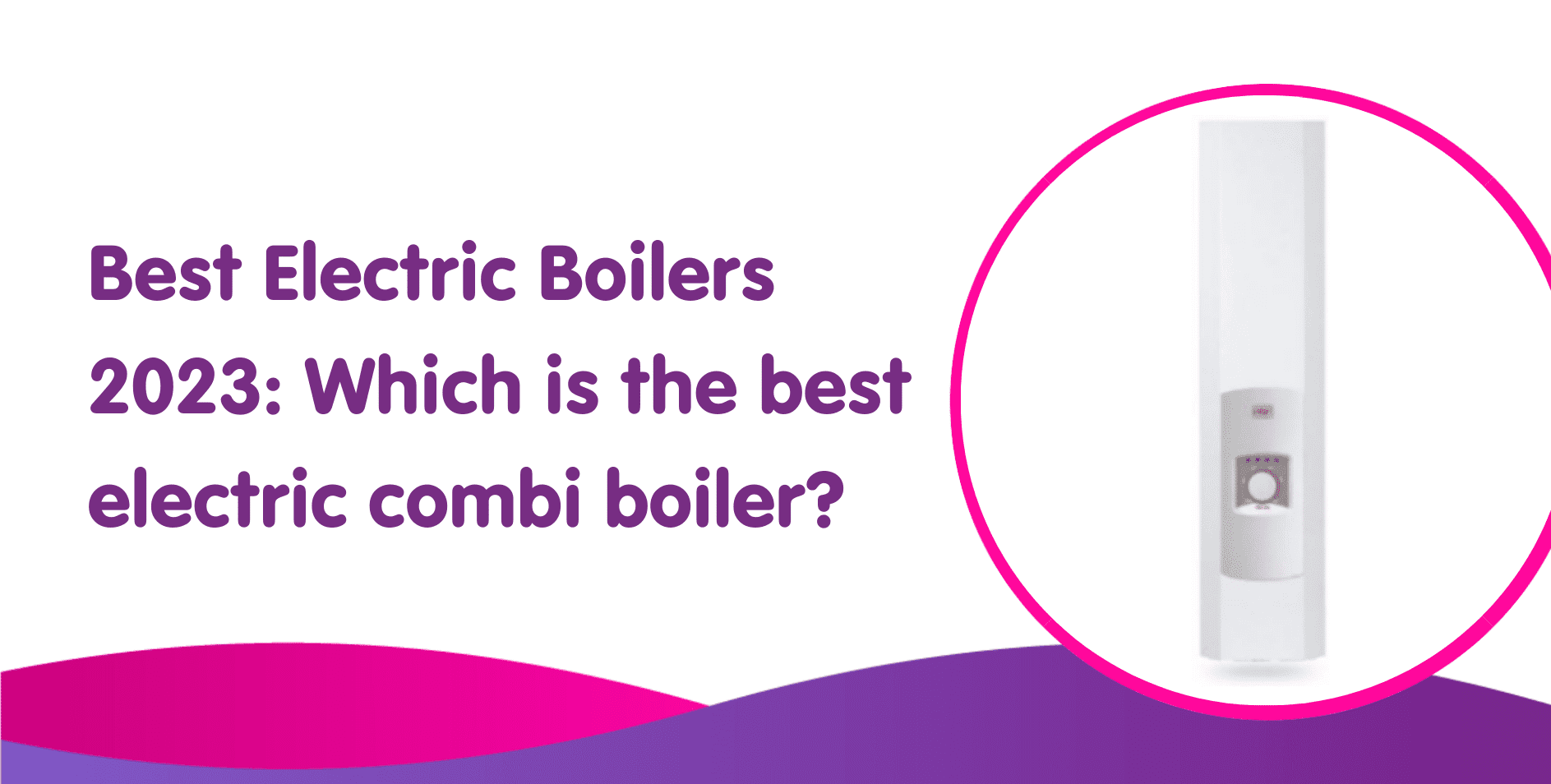 Best electric combi boilers review & prices for 2023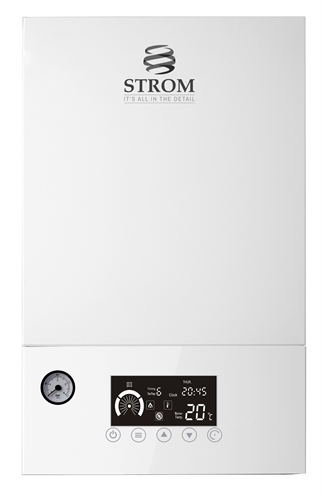 Electric boilers are fast becoming a popular alternative to gas boilers. While you may think of a boiler as being gas-powered that needn't always be the case in some situations.
Get a tailored electric boiler installation quote using our contact form below now
This might be because a home isn't connected to the mains gas supply or you may be getting ahead of the game now that we know gas boilers will be phased out after 2025.
But whatever your reason for going electric we've put together all the information you need on new electric combi boilers, system boilers to make the best choice for your home including new boiler cost.
Get an electric combi boiler quote here:
What is an electric boiler?
These types of boilers simply use electricity rather than fossil fuels to heat the home's hot water supply. Most suitable for small or medium-sized households they're an excellent option for when there's no mains gas, and there's no room to store oil.
Electric replacement boilers are also popular heating systems for owners who rely on solar panels for their hot water supply.
Check out some of the other potenital ways to heat your in the future that are fast becoming options as opposed to gas boilers.

How do electric boilers work to heat homes?
An electric boiler is very straightforward in how it works. That's because it works much the same as an electric kettle.
The boiler has a heating element which the water passes over and becomes hot. Electric boilers are quite often long and slim, and that's because it enables a larger heating element to be fitted, resulting in the water being heated more quickly.
Why choose an electric boiler for central heating and hot water?
If you're trying to decide which type of boiler is right for you, we've identified some big advantages to choosing electric over gas.
Electric combi boilers have no moving parts
When there are fewer moving parts, then there's less to go wrong. So that means that electric boilers are much more reliable than gas boilers.
Are electric boilers easy to install?
Because an electric boiler doesn't need a flue pipe, an electric boiler is much easier to place where you want it to be within the home. There's also the advantage that you won't need a Gas Safe engineer to undertake the boiler installation.
Electric boilers are highly Efficient
Electricity achieves an efficiency level that gas and oil boilers can only dream of. With electricity, fuel isn't burned to produce the heat, so that means there are no waste gases and lost energy.
Expect to see efficiency levels of 99% compared to around 90% for most gas boilers.
This also means your central heating cost per hour will get you the best amount of energy, as less energy is being wasted in conversion.
What are the different types of electric boiler in the UK?
As with gas boilers, there are different types of electric boilers such as electric combi boilers, electric storage combi boilers, and electric system boilers. They all work in very similar ways to the gas boiler versions but use a different fuel source, and if you're looking for something powered by electricity, check out our infrared panel heaters review which is also another option.
Electric Combi Boilers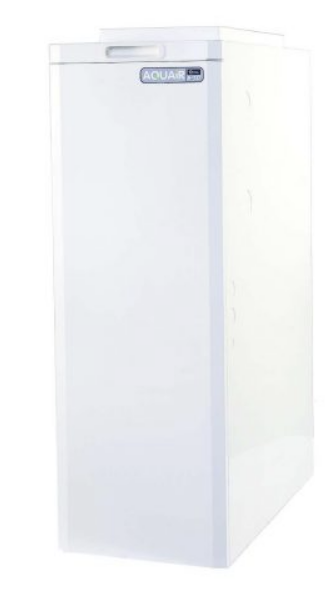 The combi boiler works in precisely the same way as those powered by fossil fuels. So that means that hot water is provided as you need it removing any need for water storage.
Simply turn on your tap and your electric combi boiler will start heating up the water as it passes through the boiler using a heating element.
Likewise, if you want to heat your radiators, simply adjust your thermostat and your electric combi boiler will heat your home.
Electric Storage Boiler
The storage boiler needs a hot water tank to store the water once it's been heated. This type of cheap to run electric heater does tend to be more expensive than combi boilers, but you'll be able to take advantage of cheap electricity periods to get your daily hot water heated and stored ready for use.
Electric Dry Core Boiler
This is another type of boiler which is perfect for taking advantage of periods of cheaper electricity supply. The dry core boiler works by heating bricks which then release heat to be used for heating hot water and central heating.
Best Electric Combi Boiler Models
With a choice of electric combi boilers, there should be one that suits your home's heating needs. Here are some of the best electric combination boilers on the market right now. Electric boilers are highly efficient, but due to the price of electricity, they are expensive to run. So ensure that you are aware of how much a new electric boiler may cost in the long term.
Electric Heating Company Comet Electric combi boiler
This is a great choice if you're looking for a boiler that can supply wet central heating or underfloor heating and that's because the design has minimised the need for external plumbing and pipework. Available in four different outputs ranging from 6kW through to 14.4kW.
The Comet Boiler range comes with a six-stage heating process that utilises a
stainless steel heat exchanger to reduce electricity consumption and running costs.
Electric Heating Company SlimJim electric boiler
At just over 20cm wide, the SlimJim certainly lives up to its name and weighing only 11kg it means that installation is an easy job. The SlimJim has a unique Run-Dry Water Level Sensor, which means that the heat exchanger is protected from running dry should there be a system water loss.
The new boiler can be set between 30and 80degrees, and it has a user-friendly control panel for setting the temperature along with fault diagnostic indicators.
Thermaflow TH9/210U combi boiler
With 100% efficiency rating, these electric combi boilers provide substantial savings when combined with off-peak electricity. Designed for longevity, Thermaflow estimate that their boilers will last twice as long as the equivalent gas boiler.
This boiler is suitable for both radiators and underfloor heating and can also be connected to a solar thermal or wood-burning system.

Elnur Mattira MAC15 combi boiler
This wall-mounted combi boiler can provide both hot water and heating. Suitable for single or 3-phase electricity supplies, they feature digital modulation to reduce energy consumption. Available in twelve different outputs from 3 to 15kW the Mattira can deliver hot water at 12 litres per minute.
There's a digital display and user-friendly controls along with a 2-year warranty on the boiler and cylinder.
How much does an electric combi boiler cost?
Electric combi boilers cost between £600 and £3,000 depending on the make and model you choose not including installation. If you require installation, expect new electric boiler costs from £1,500. Installing an electric boiler is relatively easy for someone who is qualified and should take no longer than 1 day to complete.
Electric combi boiler prices in the UK
See our table below for electric replacement boiler costs.
| | |
| --- | --- |
| Electric Heating Company Comet combi boiler | £1,235 |
| Electric Heating Company SlimJim combi boiler | £695 |
| Thermaflow TH 9/210U | £2,300 |
| Elnur Mattira MAC15 | £1,750 |
What are the running costs of electric boilers?
There's no doubt that the costs associated with running an electric boiler are higher than either oil or gas. Our table below shows the average prices per kW and has been provided by the Energy Saving Trust
| | |
| --- | --- |
| Fuel Type | Cost per kW |
| Gas | 4.17 |
| Oil | 4.81 |
| LPG | 7.19 |
| Wood Pellet | 5.99 |
| Electricity Off Peak | 9.76 |
| Electricity On-Peak | 20.3 |
However, don't let these figures put you off an electric heating system. That's because you'll save on the need for annual safety checks, lower installation costs, and a less frequent need for servicing.
looking for gas boiler alternatives? Read our Gas Vs LPG guide for other fuel sources that you can consider using to power your boiler and central heating system.
Best electric boiler summary
Electric boilers will become a much more common sight in the coming years thanks to the UK Governments' policy to ban gas boilers in new homes from 2025.
Although the choice is quite limited, we feel sure that will change in the next few years, making an electric boiler a real option for many more households. Not convinced by electric? take a look at some of the best combi boilers and best system boilers here.
Right now, there are no restrictions for new homes or replacement boilers, so that means that you can choose the fuel that works best for you. Get a fixed price quote to see our recommendations for your heating and hot water needs.