Best Condensing Boilers 2023 Reviews & Buying Guide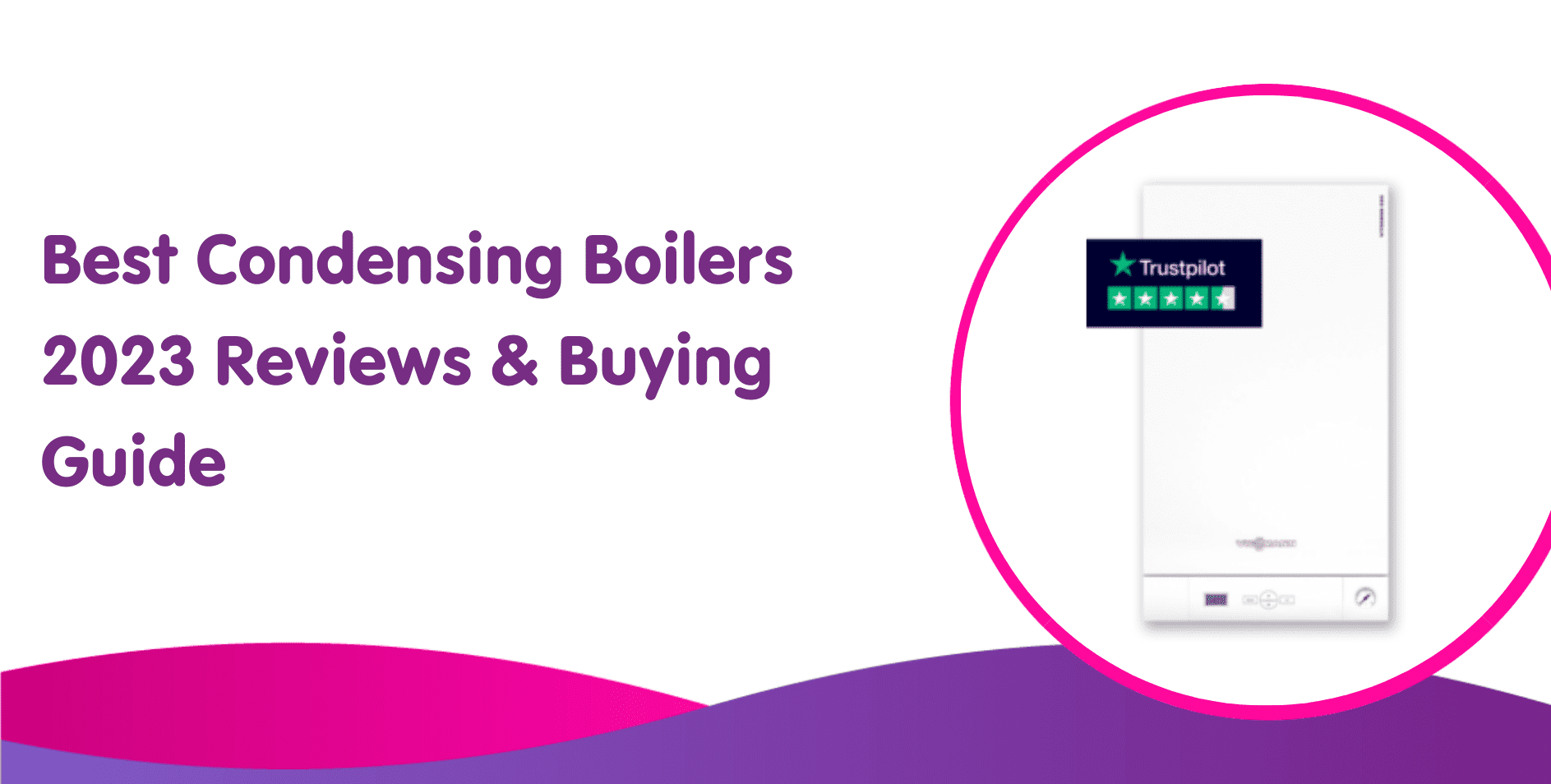 The 6 Best Condensing Boilers Available Right Now
Are you looking for one of the Best Condensing Boilers? It can feel extremely stressful to know exactly which condensing boiler is best for you and your house because it is such a significant purchase.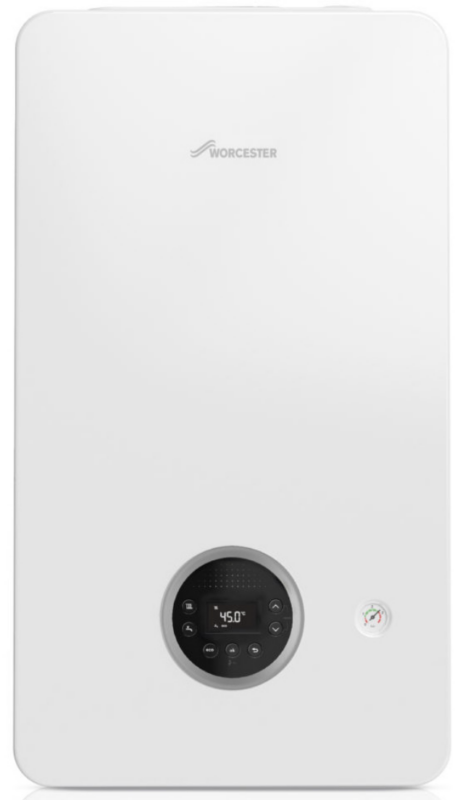 Find the best condensing boiler prices online in 20 seconds by clicking this link right now.
According to the Energy Saving Trust, a new A-rated condensing boiler could help you save up to £580 annually on energy costs.
We hope that this article will help you understand what condensing boilers are, the cost of a new boiler, and whether they are the best choice for you. These boilers, which are also sometimes referred to as condenser boilers, are extremely efficient and lower the cost of heating a home.
Get an online fixed price in 20 seconds:
What kind of fuel does your boiler use?
What is a condensing boiler?
A gas condensing boiler heats the water in your home's heating system by using the heat from its gas. To produce fewer waste materials and byproducts, any waste gases are recycled back through the boiler and burned.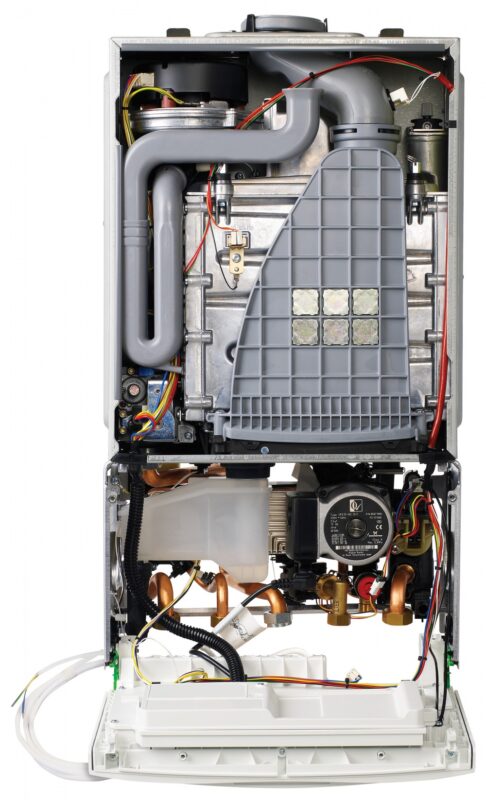 That heat is lost with non-condensing boilers as hot gases escape through the flue. Because of this, the government has strict regulations regarding new boilers made in the UK.
There are so many different types of boilers out there that shopping around for a new one can be a bit overwhelming.
What's more, it's likely you'll come across terminology like 'system boiler', 'combi boiler' and 'condensing boiler'; making the whole process even more of a minefield.
Condensing boilers have grown in popularity in recent years, and since 2005 the vast majority of newly fitted boilers have to be condensing, with an efficiency 'A' rating.
To help make things a little clearer, we've written this guide to explain exactly what a condensing boiler is and the different types of units that are available.
Two decades ago, condensing boilers started to become popular because they release heat inside your home rather than outside, making them more energy-efficient and saving money on utility bills.
They're also safer than non-condensing boilers because they're tightly sealed, so there's no risk of any poisonous gases being sucked into the boiler and then inhaled by anyone inside the house.
Read on for a detailed explanation of this type of boiler, plus some other information you might find useful when choosing the appliance that's right for you.
All gas boilers are condensing, right?
Yes, gas condensing boilers are required for all new gas boilers. While condensing boilers are a type of boiler, it's critical to realise that the term "gas condensing" refers to all new, contemporary gas boilers with a gas condenser as a technology integrated into them.
Are condensing boilers capable of running on hydrogen blend?
Definitely. These are the most recent energy-efficient boilers to be released on the market to slow global warming. Gas boilers that are hydrogen-ready can burn up to 20% hydrogen blended with natural gas.
The flue gas heat recovery system must therefore be in place until the conversion to 100% hydrogen, after which it will still be used but less frequently because hydrogen only breaks down into the water and emits no carbon emissions.
The UK condensing gas boiler types include:
Condensing refers to all new gas boilers, regardless of whether they are a combi boiler, system boiler, or conventional boiler. All new boilers, whatever type they are will be condensing. Non-condensing boilers are still used in some buildings, but new regulations mean they're not normally allowed to be installed anymore. The following boilers can be either condensing or non-condensing:
Gas condensing combi boilers
The most popular type of boiler installed in the UK is a gas condensing combi boiler. Combination boilers deliver heating and hot water from a single appliance. They are therefore the most sought-after homes with limited space. Gas condensing technology is required for all new combi boilers made in the UK.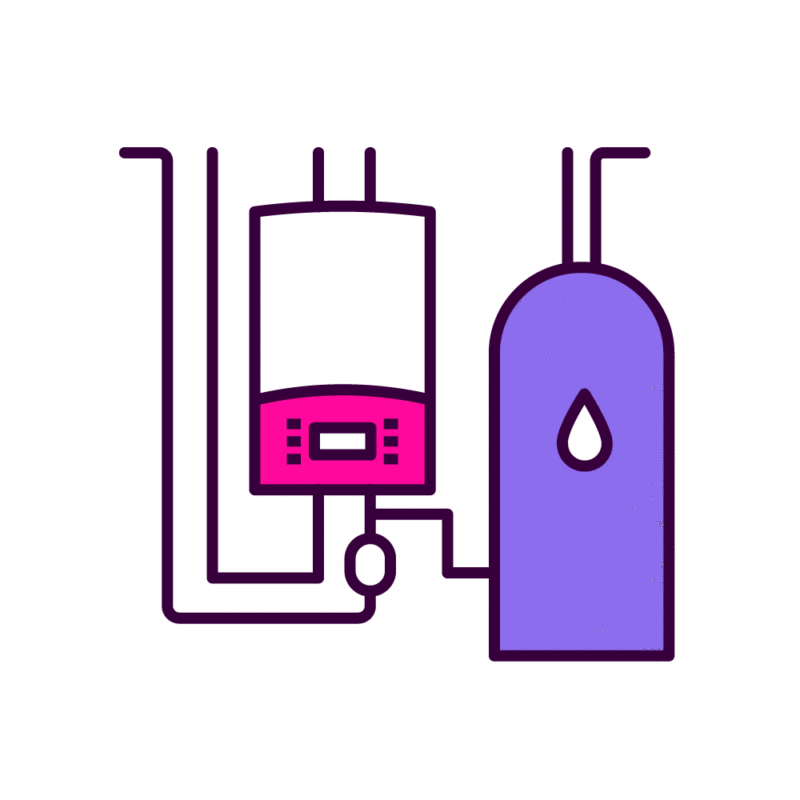 Gas condensing system boilers
For larger homes only, gas condensing system boilers are another common option in the UK. Even condensing system boilers need a hot water tank to function. In other words, they warm up water that is then kept in an insulated hot water tank and ready for use whenever you need it. In the UK, system boilers are condensing.
Gas condensing conventional boilers
Large homes with low water pressure are ideal for gas condensing conventional boilers. This condensing boiler differs from a system boiler in that they both need a cold water tank and a hot water tank to function. Although there are fewer and fewer of these boilers in the UK, they still have their uses. Condensing gas boilers are commonly referred to as heat-only or regular boilers.
The distinction between condensing and non-condensing boilers has a significant impact. Less than 10% of the heat produced is lost by condensing systems, which is a feat completely unattainable by non-condensing boilers.
Get an online fixed price in 20 seconds:
What kind of fuel does your boiler use?
How do condensing boilers work?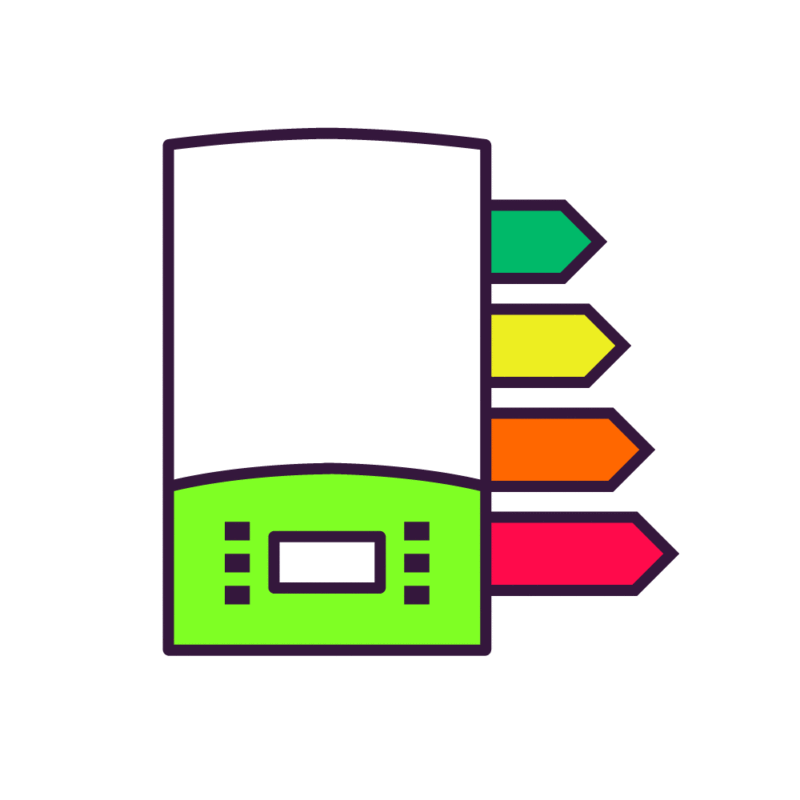 The condensing boiler burns gas to be able to heat the water, just like older styles of systems. The result is the production of water vapour and carbon dioxide. By examining whether your home has a boiler condensate pipe exiting it, you can determine if you have this type.
The condensing boiler's larger heat exchanger enables it to recycle the heat that would otherwise be completely lost through the flue to the outside of the building. You can lower your energy costs in this way.
Are condensing combi boilers the best?
In the UK, condensing combi boilers are among the most widely used models of gas boilers. This is because they don't need the additional space that a condensing system boiler or condensing conventional boiler does.
Compact and effective in terms of energy use, gas condensing combi boilers only produce instant hot water when necessary. For the majority of small to medium-sized homes in the UK, a condensing combi boiler is ideal. Since condensing boilers are used in the majority of the UK, repairs are always available if problems occur. However, one of the most frequent issues is a frozen condensate pipe, which you can easily resolve on your own.
The best condensing boilers by model:
Though the combi boiler is the most common gas boiler installed in the UK, each manufacturer now offers a wide range of boilers.
There is no need for water tanks or hot water storage cylinders because the combi boiler is the only one that heats water as needed. Because of this, we've chosen just one condensing combi boiler from each to highlight the available features.
1. Worcester Bosch Greenstar 4000 gas condensing boiler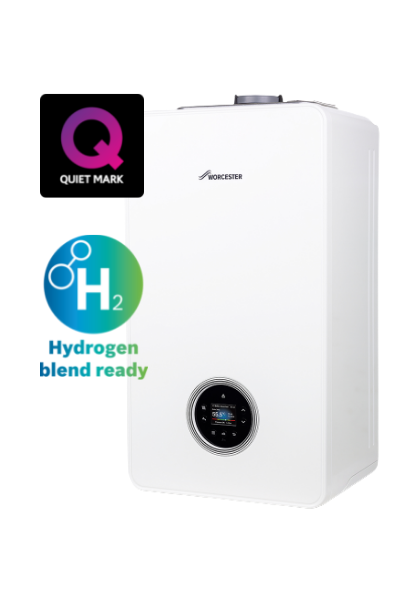 The most popular boiler in the Worcester Bosch line is the Worcester Bosch Greenstar 4000 boiler, which is designed for smaller homes with one bathroom and is hydrogen ready. Since its debut, it has quickly risen to the top of the list of gas condensing boilers sold in the UK.
This boiler can be set up quickly and easily to meet all of your hot water and heating requirements. Because it uses less energy, the Greenstar 4000 boiler has an A+ ErP efficiency rating when installed with the internet-connected Bosch EasyControl, possibly the best combi boiler available.
2. Viessmann Vitodens 050-W gas condensing boiler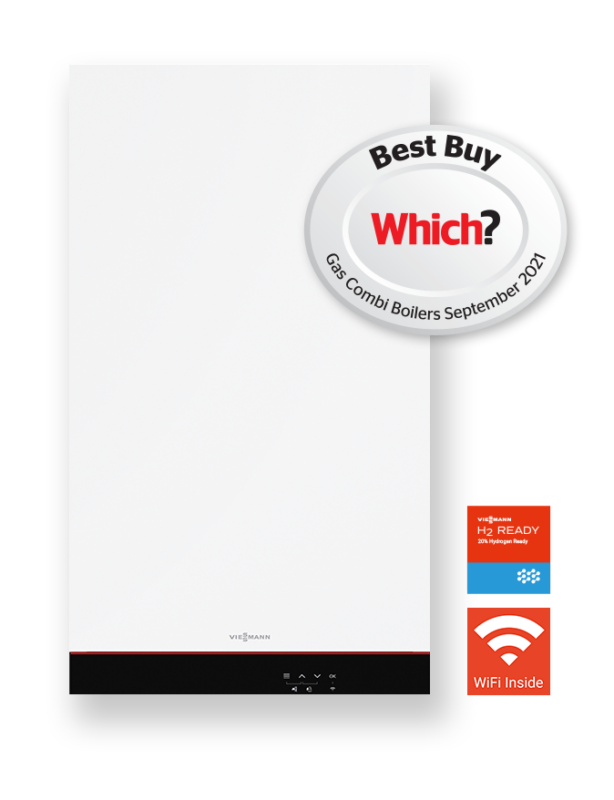 The Viessmann Vitodens 050-W is one of the best gas condensing boilers available at an affordable price. This boiler has received a lot of attention in the industry and is rising quickly to the top of the list of available models, especially for the Viessmann line.
Because there are so many different boilers available, we have written this Viessmann 050 review. This comprehensive review of the Viessmann Vitodens 050-W Combi Boiler highlights all the details you need to know to decide whether the product lives up to the hype.
3. Viessmann Vitodens 100-W gas condensing boiler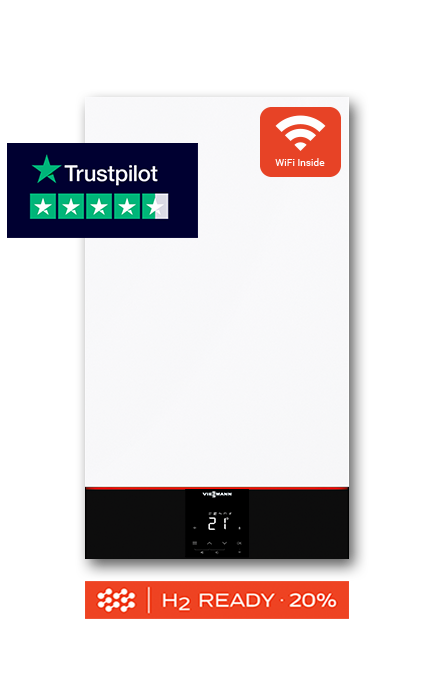 The efficient and cost-effective Viessmann 100-W boiler was created for the smaller, well-insulated home. You can manage your heating system from anywhere in the world thanks to the Viessmann tado° thermostat and smartphone app. 4.7 to 35kW in a variety of outputs are offered.
One of the most popular gas condenser boilers in Europe is the Viessmann Vitodens 100-w combi boiler. It is small and offers a variety of outputs, making it ideal for UK homes.
4. Baxi 800 gas condensing boiler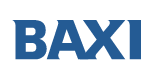 This combination boiler, which was made in the UK, has a long 10-year part and labour warranty.
It is compact enough to fit inside a kitchen cabinet and includes an Adey Micro2 magnetic system filter to safeguard and prolong the life of the boiler and heating system
There are three power output options available for this Baxi condensing boiler: 25, 30 and 36 kW
5. Vaillant ecoTEC plus Combination Store gas condensing boiler
For larger households, this cutting-edge boiler is a fantastic option. This is because it combines the convenience of a combi boiler with the hot water storage found in the system or conventional heating systems.
There is no need for a separate hot water tank because the water storage is built into the back of the boiler. 20 litres of hot water per minute are delivered in 5 seconds by the ecoTEC plus.
6. Alpha Combi E-TEC Plus gas condensing boiler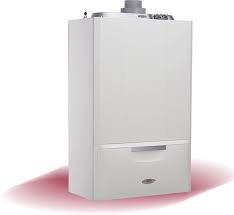 For the E-TEC Plus, Alpha chose stainless-steel heat exchangers because they are durable and cost-effective to maintain.
Then Alpha chose a zinc-plated expansion vessel with a high-efficiency Grundfos pump and hydroblock assembly to lessen the effects of corrosion.
For homes without access to a natural gas supply, an LPG model of the E-TEC is also available. It comes in 28, 32, and 38kW models.
Get an online fixed price in 20 seconds:
What kind of fuel does your boiler use?
How much does a condensing boiler cost?
We looked into the most recent gas boiler prices for each of the six top combi condensing boilers we've listed in this article to help you make your decision. You can be certain that if you choose one of these A-rated boilers, which are extremely energy efficient, you might even save money on your gas bill.
According to the Energy Saving Trust, you can save up to £580 a year on your gas bill if you have an old G-rated, non-condensing boiler.
Condensing boiler price guide
| Manufacturer | Model | Condensing Boiler Price |
| --- | --- | --- |
| Alpha | Combi E-TEC Plus | £800 |
| Baxi | 800 Combi | £930 |
| Vaillant | ecoTEC plus Combination Store | £1,700 |
| Viessmann | Vitodens 100-W | £1,169 |
| Worcester Bosch | Greenstar i | £1,048 |
Boiler Prices by Brand
What size condensing boiler do I need?
If you're wondering what size boiler you should get, it's important to think about how much heating and hot water you use in your home. This is so that the boiler can meet your demands, both in terms of pressure and in temperature.
Most condensing boilers vary from 24kW to 42kW in size. This table gives an indication of what size boiler you should install in your house, depending on how many bathrooms you have and how many people are living there:
| | | |
| --- | --- | --- |
| Number of bathrooms or showers | Number of bedrooms | Minimum size |
| 1 | 1 to 4 | 26 to 29kW |
| 2 | 1 to 4 | 29 to 35kW |
| 3 or more | 1 to 5 | 35kW |
You might also want to consider whether you're regularly using things like taps and showers at the same time, as a bigger boiler – or even a second boiler – will be needed in order to cope with this
New condensing boiler advantages
Here, we examine three of a condensing boiler's main advantages: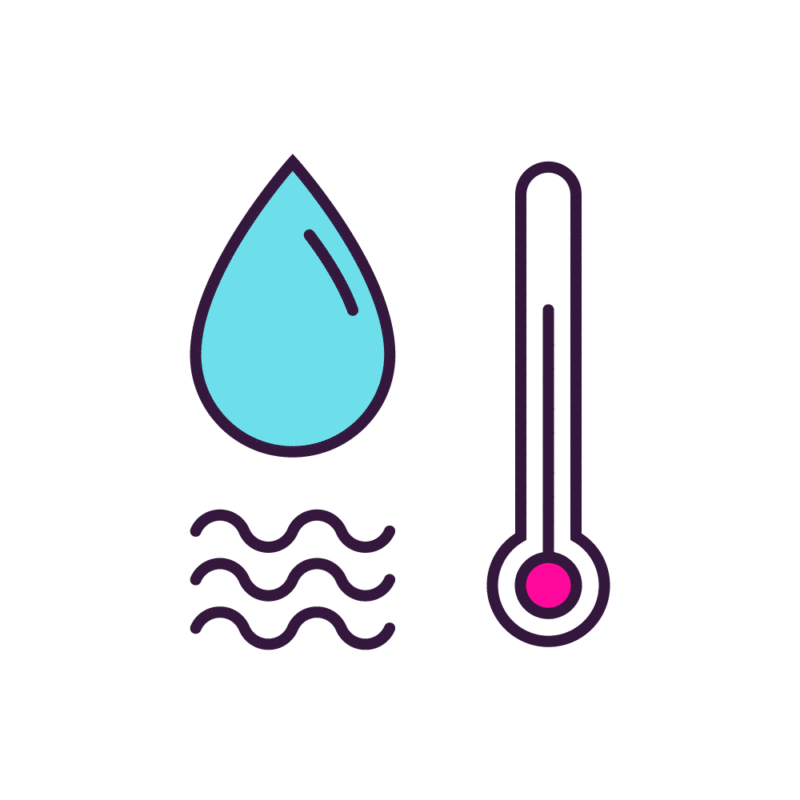 1. Energy efficient for a greener home
Boilers without condensing can run at less than 60% efficiency. Therefore, 40% of your fuel expenses are lost up the chimney. If your boiler is more than ten years old, it is probably a non-condensing model with low efficiency, so you should think about a boiler replacement.
2. Cost efficient & help you save money
Without condensing, boilers may operate at less than 60% efficiency. Because of this, 40% of your fuel costs are lost through the chimney. You should consider replacing your boiler if it is older than ten years because it is likely a non-condensing model with low efficiency.
3. Reduction of carbon footprint
Because a condensing boiler emits fewer carbon emissions, you can contribute to protecting the environment.
Modulating Boilers
The best condensing boilers, all have boiler modulation. Boilers with modulation will save you money and use less energy. They reduce energy use because they keep the same temperature throughout their use cycle. Simply put, boiler modulation lowers boiler output when less energy is needed to generate the desired amount of heat.
Get an online fixed price in 20 seconds:
What kind of fuel does your boiler use?
Best condensing boilers brands
We have identified five major boiler manufacturers that can give you the ideal heating system for your home.
Worcester Bosch

They began doing business as Worcester and joined the Bosch Group in 1996, 34 years later. In the UK, Worcester Bosch operates two manufacturing facilities: one in Derbyshire and one in Worcester.
YouGov's list of the top ten best brands for home appliances includes Worcester Bosch as one of the top recommended brands.
Baxi
Since 1866, Baxi has produced heating systems in the UK. Baxi, a global company with more than 6,000 employees across more than 100 nations, is a "Which? Trusted Trader" for its installation and servicing of appliances as well as its customer service, a wonderful new boiler company in Britain
Vaillant
Family-run Vaillant UK has been in business for more than 140 years. The Vaillant Group is the second-largest heating manufacturer in Europe with operations in over 20 nations. Reviews can be crucial when looking for the best condensing boilers, and Vaillant has an impressive 4.6/5 rating on Trustpilot.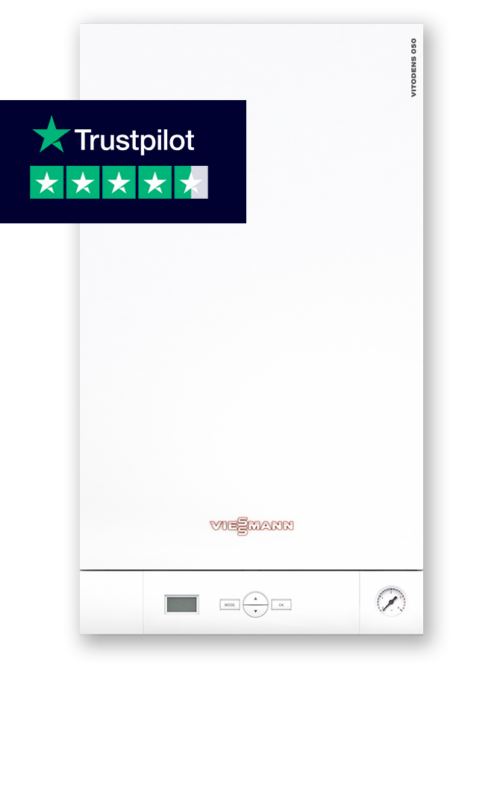 Viessmann
The business was established in 1917 in Germany by Johann Viessmann. Today, it employs more than 12,300 people globally and is a global company.
Viessmann consistently makes the "Which? Best Buy" lists and claims to offer the most dependable boilers in the UK. In their native Germany, Viessmann was recognised as the best Energy & Heat brand for 2019.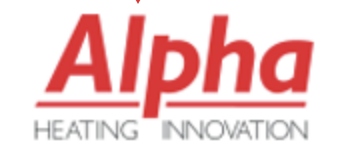 Alpha
Despite only having been in the heating business for about 50 years, Immergas, which has operations in 30 nations worldwide, owns and operates Alpha. For their replacement boilers, Alpha has received a very impressive 4.8/5 on Trustpilot, which is a remarkable result for such a small business.
Get an online fixed price in 20 seconds:
What kind of fuel does your boiler use?
Remember that these prices need to include the cost of installing the boiler, and many manufacturers insist that you use a Gas Safe registered installer to validate the warranty.
Condensing boiler review summary
In addition to being very efficient, they are great to operate and better for the environment, but they are also cheap boilers to run. We are aware that choosing between gas and oil boilers or knowing the appropriate boiler size for your home can be difficult when it comes to understanding the various boiler types.
For this reason, the Boiler Central fixed price quote identifies the best boiler deals for your home. It's as simple as answering a few questions about your hot water and heating needs to see which boilers are best for you.
Get an online fixed price in 20 seconds:
What kind of fuel does your boiler use?