How to Insulate Your Hot Water Tank To Lower Energy Costs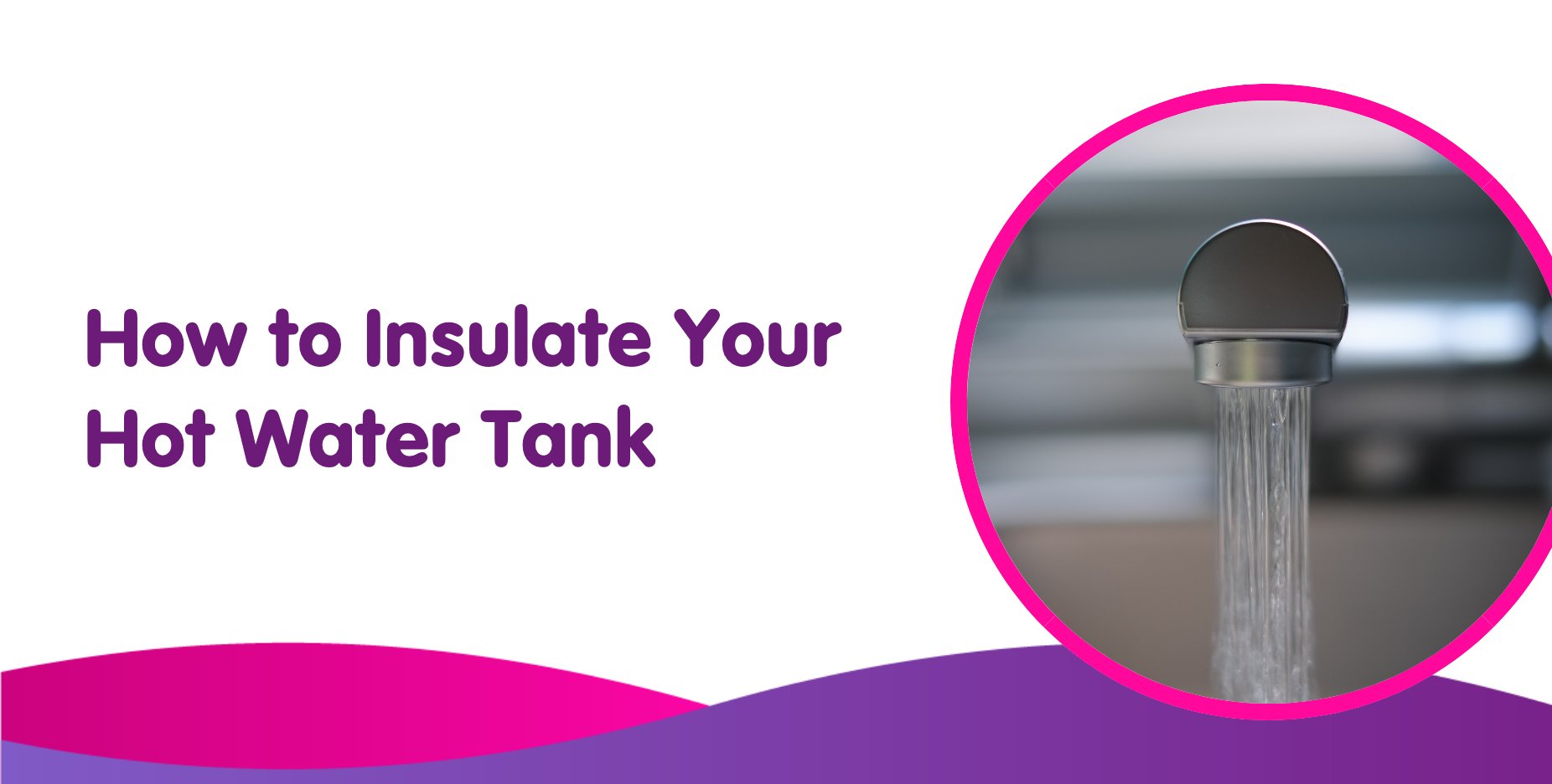 Hot Water Tank Insulation DIY Step by Step guide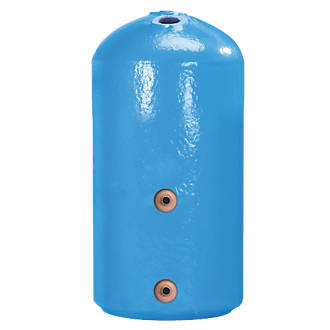 Hot water tank insulation ensures you won't have to suffer the higher rising energy costs as much as if you don't Proper pipe insulation will not only provide for protect your pipes from freezing during the winter, but it can also save you from an expensive energy bill.
Knowing how to insulate your hot water tank gives you leverage to enjoy higher energy-efficient rates and less chance of repair bills along the way.
When the water tank is insulated, it prevents heat loss. There are many ways to insulate your tank and water pipes. Most often, these insulation works are a do-it-yourself project if you have the knack for the job. If not, you can always get a professional in to do it for you. Here's how to do it
Get an online fixed price in 20 seconds:
What kind of fuel does your boiler use?
Benefits of Insulating Your Water Tank
Before proceeding with how to insulate your hot water tank, learn the benefits of what you can get from proper insulation first. Having an energy-efficient system boiler or conventional boiler is all good and well, but if you are losing heat far too quickly, then it will be costing you far more than required with all the heat escaping from your home.
Minimises Repairs
Hot water pipes may freeze when the heating system fails. You don't want this to happen, especially in the middle of winter. People don't know that this problem isn't about the water pipe itself but rather the water inside the pipe.
When the water in the pipe freezes, it expands, causing internal problems in hot water pipes. Expanding water generates pressure on the hot water pipe and may cause damage. So, to minimise this, pipe and hot water tank insulations are one of the best solutions.
Saves Money on Energy Bills
The water tank stores the hot water after it is heated by the boiler. Ineffective insulation processes heat loss faster. Thus, the boiler is forced to re-heat the water again and again. As the boiler works its water heating magic, it adds to your energy bills. Insulation helps to save on your energy bills.
Insulating the hot water system prevents heat loss to save energy in heating water. If you insulate a hot water tank properly, you can save around £75 to £85 on your annual energy bills. Covering the pipes with foam tubing can further offset expensive utility bills.
Cuts Carbon Footprint
Did you know that 40% of UK emissions come from households? This is the data revealed by the Committee on Climate Change. The average UK home holds an integral role in helping meet the 2030 emissions reductions for the Fifth Carbon Budget.
Knowing how to insulate your hot water tank, as well as choosing to switch to a heat pump, can save tonnes of CO2 per year.
How to Insulate a Hot Water Tank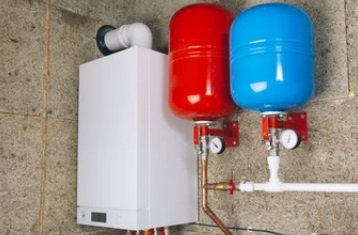 Most modern tanks nowadays come with internal insulation.These hot water cylinders may not need external insulation anymore. However, older tanks are a different matter. Adding more insulation layers can help an outdated hot water cylinder to conserve heat better.
You could also convert from a system boiler or conventional boiler to a best combi boiler if you don't think that you need a hot water tank or it is costing you money. Read our hot water tank removal guide here for more information.
Check if Your Hot Water Tank Needs Insulation
Where is your hot water tank installed? The water tank's location can affect the layers you need. If it is located outside of the house, then the outside air can quickly lead to standby heat loss. Thus, water tanks and pipes from outdoors, in the basement or in the garage may need additional insulation layers.
How old is your hot water cylinder? As mentioned previously, outdated tanks must be reinforced with more insulation than new ones because they didn't have solid insulation techniques and materials back in the day.
Touch it to check whether your hot water tank warrants more insulation covering. A warm tank means heat loss, and the tank needs more insulation. But if it is cool to touch, the tank is insulated properly.
Check if the Tank Is Leaking
A leaking tank cannot be remedied by insulation. You have to get a new hot water tank to keep the water hot and prevent heat loss and water waste.
Gather Your Materials
The things you need are available in most local hardware stores or energy companies.
Insulating blanket kit
Scissors
Tape measure
Marker
Protective coverings (e.g. dust mask and gloves)
Electrical tape
Shut Off the boiler
The water tank must be turned off before doing anything. For gas boilers, ensure that your central heating thermostat is turned down so that the tank does not burn you while you are insulating it. On the other hand, electric boilers can just be in the "off" position.
Also, wait for the pipes to cool down before starting the insulation work if you have recently being using your boiler or how water cylinder.
Protect Yourself With Gloves and Dust Mask
Your safety should always be the first priority!
Clear the Area and Clean the Cylinder
Make enough room to accommodate the job. Remove clutter or any unnecessary things around the cylinder so you can move as freely as possible. The external part of the tank may be full of dust. Wipe it clean before insulating.
Measure, Cut, Wrap
Get the measurements of the hot water tank, then cut the blanket accordingly. Wrap the insulation blanket around the water tank and tape it at the ends.
You may also wrap the blanket first to get the actual measurements if you don't have a tape measure. Then, cut and remove excess blanket whenever necessary.
Make sure that you have a British Standard tank jacket. It usually measures at least 75mm thick, but the best insulation is achieved with 80mm thickness.
Expose the Controls
The control panels must always come into view. With the marker, outline the areas where controls, valves, pipes and other elements are. Remove the blanket from the tank and cut out the parts covering those spots.
Some insulation jackets are already custom fit to the tank. So, you don't have to worry about measuring and cutting anymore.
Tape the Blanket in Place
As soon as you're done with all the cutting, insulate the hot water tank properly by wrapping the blanket. Carefully line the cut-out spaces to show the controls and other components needing access.
Secure the blanket with electrical tape. This step should be done properly. A loose blanket cannot provide sufficient and effective tank insulation. And all your efforts will just be put to waste.
Drain and Flush (If Needed)
Drain cleaning plays an integral part in keeping the tank life longer. Before turning the power back on, drain and flush the hot water tank as needed. This will also help maintain clean and clear water.
Turn the Power On
Turn the heating on. With the presence of the hot water cylinder blanket, you must regulate the thermostat to prevent the wiring from overheating. Set the temperature to not higher than 54-55⁰C, especially for an electric boiler.
What Materials Are Used for Hot Water Tank Insulation?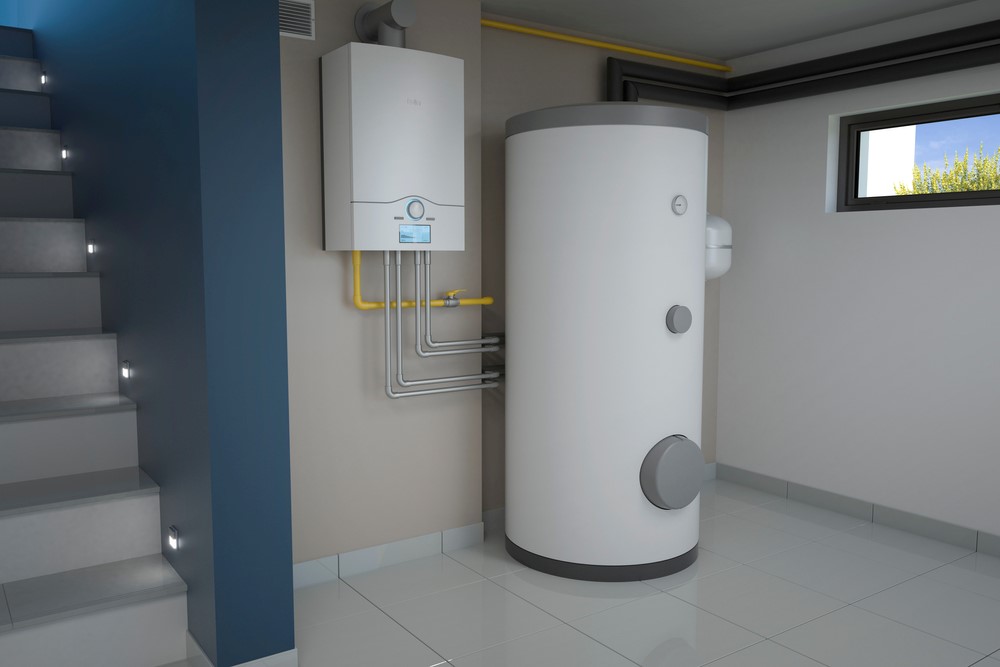 There are different materials used for tank insulation. Most modern hot water tanks have been installed with hardened foam insulation. Thus, they don't need extra layers of protection from heat loss.
However, the old ones that require more can benefit from insulation made from PVC pipe sleeves or recycled fibreglass pipe wrap. Other materials that provide the most benefits can be polythene or neoprene foam to cover the tank and water supply pipes.
Do I Need to Cover the Pipes?
Covering the hot water pipes can definitely help prevent heat loss better. Usually, the first 3 feet of the piping from the tank hold a crucial role in keeping the heat. You can opt to cover this part with foam tubing.
Pipe insulating is also a DIY job. You can do it on the same day with the hot water tank insulation.
Follow these simple pipe insulating steps:
If doing the insulation on a different day, turn off the central heating first. Wait for the pipes to cool down before starting work
Measure both the length and diameter of the pipes. Though the first 3 feet are the most important, you can still choose to cover the entire pipe length or as much length as you want
Cut the insulation according to your measurements and fit it around the pipes
Secure the foam tube with cable ties or an aluminium foil tube
Is It Expensive to Insulate a Hot Water Cylinder?
No, it is not. Insulating your hot water tank is one of the cheapest ways to save on energy bills. There are different brands of tank insulation jackets to choose from. The most affordable can cost as little as £15.
Pipe coverings are also affordable at £5 to £7 per metre. The amount you spend depends on the pipe size you have at home and how much coverage you want.
You may spend a few bucks when insulating a hot water tank, but rest assured that this small investment will go a long way in cutting energy bills costs and saving the environment.
Additional Ways to Cut Household Bills
Paying off energy bills monthly can cause strain on the pocket in the long run. Energy-saving measures such as learning how to insulate your hot water tank is one of the tricks in saving energy.
If you want to save more energy, here are the things you can do to cut unnecessary bill spending:
Always Inspect for Leaks
Leaks increase both your water and energy bills. Knowing when a leak occurs is vital so you can manage it at the soonest possible time. To do this, install a flood ring using caulk to hold it to the floor. Add a shutoff valve or alarm that can alert you about the damage.
Proper Home Insulation
Without proper home insulation, you are wasting precious energy from too much heat loss. All your efforts to insulate your central heating system are in vain since the home itself expels heat instead of securing it within.
Adding insulation in your loft or the cavity wall can help. Double or triple glazing the windows can significantly reduce heat loss as well.
Radiators Bleeding
Radiators play a significant part in heating your house. But, they need to be maintained regularly for them to work properly. You can bleed a radiator yourself if you know how. If not, don't hesitate to contact a professional to do it.
FAQs
Do I need to wrap my boiler in the garage?
It depends on your boiler and the temperature. Most modern tanks are properly insulated even when placed in the garage. But, older tanks may need more insulation. It is also a good idea to insulate the tank – whether old or new – if the temperature in the garage usually drops to below freezing.
Will my airing cupboard still work even after insulation?
Yes. The airing cupboard will still be warm enough for your clothes to dry. You have only insulated the hot water tank so heat will still be produced it may just take longer to heat up and may not get as hot so clothes may take longer to dry.
Will getting a boiler replacement save me energy costs?
Getting a boiler replacement can actually help you save costs on your energy bills, especially if you have an inefficient or old boiler as the lack of efficiency can add a lot to the costs. Boiler installation for a new boiler should be quite a simple process for you Gas-Safe registered engineer and can be done a lot quicker than most people think.
You can get great deals on new boilers with installation included at Boiler Central, with quotes obtainable in just 20!
Get an online fixed price in 20 seconds:
What kind of fuel does your boiler use?