Vaillant System Boilers Reviews & Buying Guide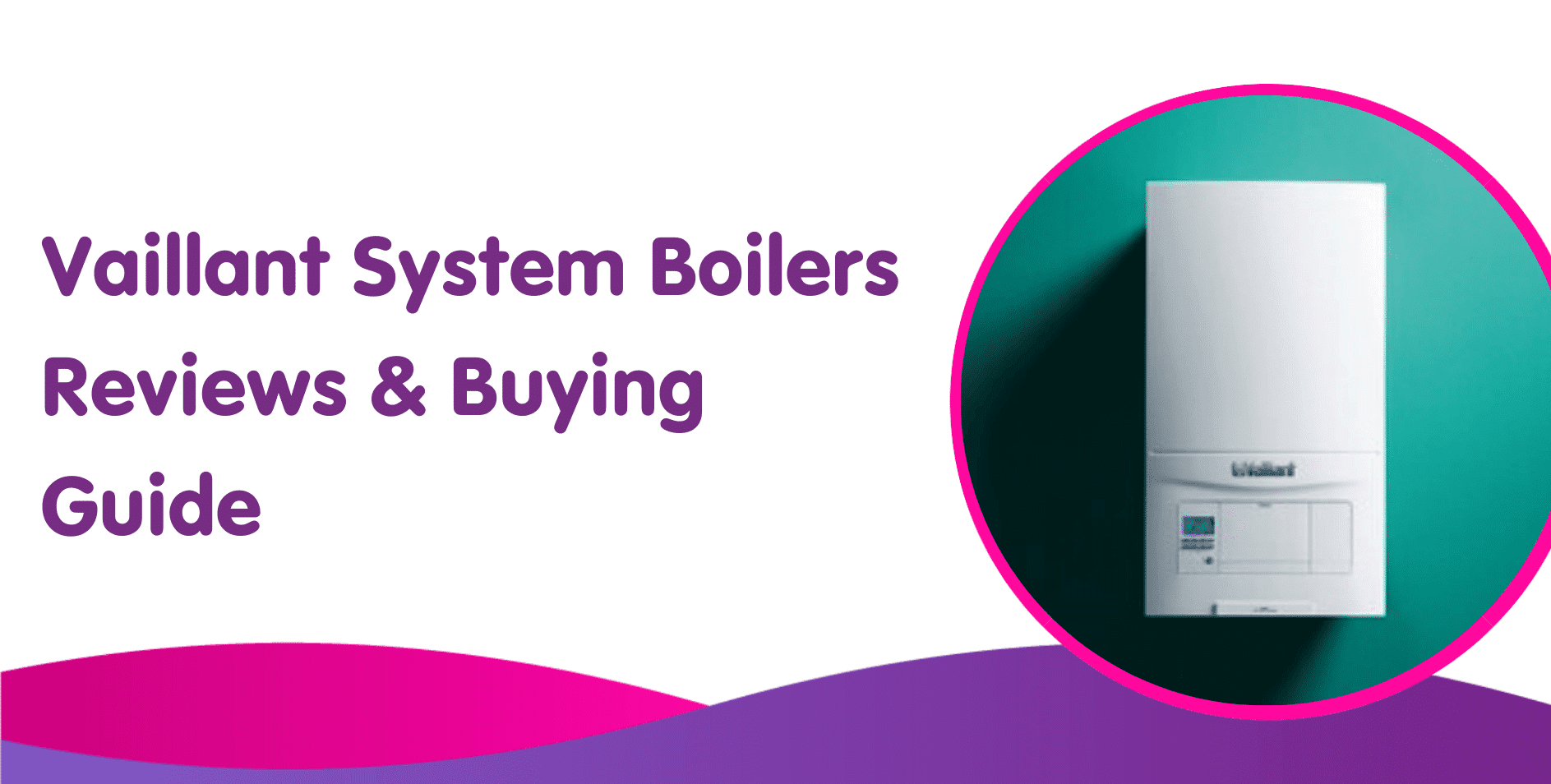 Vaillant system boilers- Which to buy for your home?

Within the UK, the combi boiler is the top choice to meet the hot water and central heating needs of family homes.
But, they're not the right choice for every household. Despite not being as popular, the system boiler is often a good fit, and one of the best-known manufacturers in this area is Vaillant.
Get a fixed price in 20 seconds here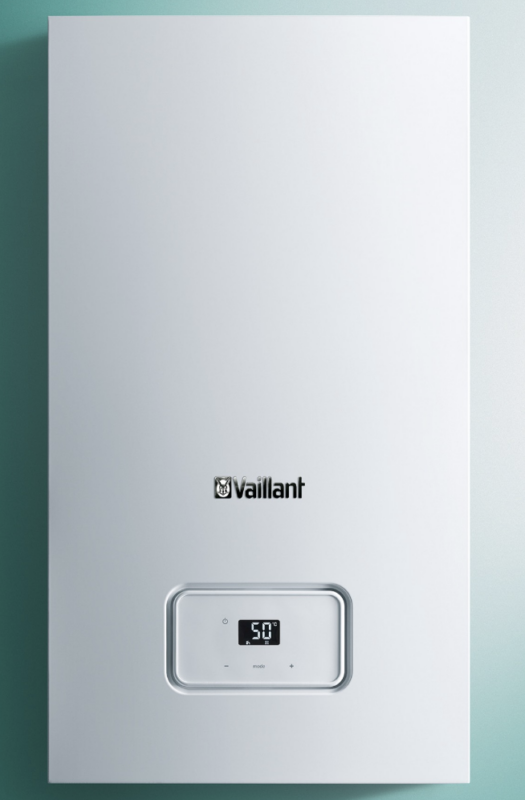 This is a boiler brand which has been instrumental in developing models with improved efficiency and renewable technologies.
With over 140 years of experience in the boiler installation sector, each new system boiler manufactured by Vaillant provides the consumer with confidence in knowing that their boiler is safe and built to the highest standards.
In this article, we'll take a closer look at the system boiler and the benefits it can bring. Then we'll review the offer from Vaillant and consider if this might be the right replacement boiler for you. Finally, we'll have a look at the range of Vaillant system boilers.
Get an online fixed price in 20 seconds:
What kind of fuel does your boiler use?
What Is A Vaillant System Boiler?
That sudden deluge of cold water halfway through washing your hair, because someone is washing dishes downstairs, is a common frustration with combi boilers.
Designed to supply hot water to one outlet at a time, that's not going to work when you have a larger family home. Instead, you need a boiler that can provide a constant stream of hot water night and day. System boilers, with their hot water cylinders, provide just that with hot water at the right temperature, ready to be used whenever you need it.
Vaillant system boiler and cylinders
Vaillant offers a range of four different system boilers which are acknowledged as being some of the best in the market. This is a company that has been awarded 'Best Buy' status by Which? for their entire range of domestic boilers.
Vaillant also makes their own hot water cylinders which are required for this type of boiler to work.
And it's not only homeowners who love the Vaillant range because they were also the only brand to receive the top-rated five stars for build quality from the boiler engineers. A far cry from some of the cheap boilers on the market today.
The Benefits of Choosing A Vaillant System Boiler
So, let's now take a closer look at some of the key benefits which come from choosing a Vaillant system boiler replacement.
If it's just your boiler which needs replacing, Vaillant system boilers are compatible with an extensive selection of hot water cylinders, so this could reduce your boiler replacement cost.
Most of the Vaillant system boilers are Quiet Mark accredited, so no more having your sleep interrupted by a noisy boiler.
With ten different outputs available, from 12kW right up to 64, there's going to a model that is the right fit for your home.
Advanced modulation is available on some model's meaning a reduction in energy waste and savings of up to £300 a year on heating and hot water bills. This can be a reason to justify paying out for what a new boiler cost.
Get an online fixed price in 20 seconds:
What kind of fuel does your boiler use?
Is A Vaillant System Boiler Right for My Home?
System boilers are an excellent choice for larger homes and remove any worry about needing to use hot water at two outlets at the same time. With such a wide range of kW outputs, there will be a Vaillant system boiler which is the perfect match for your needs, so this needs a little consideration before placing your order.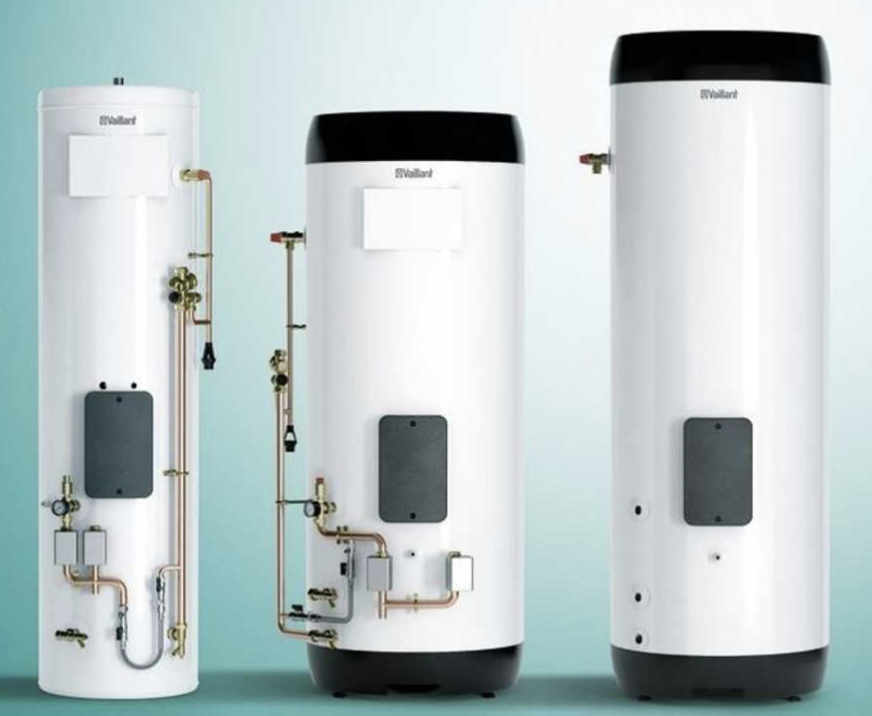 So, if you live by yourself and rarely have the heating on, then choosing a Vaillant system boiler 30kw, is likely to mean higher running costs than is necessary.
Equally choosing a 15kW model for a large home with two bathrooms and lots of radiators is just not going to generate enough power to deliver what's needed. We've made life easier for you with our guide to selecting the right kW for your home.
Vaillant System Boiler Models
Vaillant offers four models in its system boiler range, each with a range of options and often several different kW outputs including the popular 30kw and 40kw models.
The ecoFIT pure system boiler
A good option for homes lacking in space. Designed to fit into a kitchen cupboard this model comes with a rear flue option for extra flexibility.
The ecoTEC exclusive
The ecoTEC exclusive with GreeniQ is the perfect match for when environmental credentials are an important consideration. This high-efficiency model also has low fuel consumption, and 85% of its parts are recyclable when it comes time for it to be replaced.
ecoTEC Plus
This is Vaillant's flagship boiler. This quiet and efficient boiler drops down to using just 16% of its maximum power when it knows you don't need so much heating power. The Vaillant ecoTEC plus 637 system boiler provides top-end output within this range, making it an excellent choice for busy households.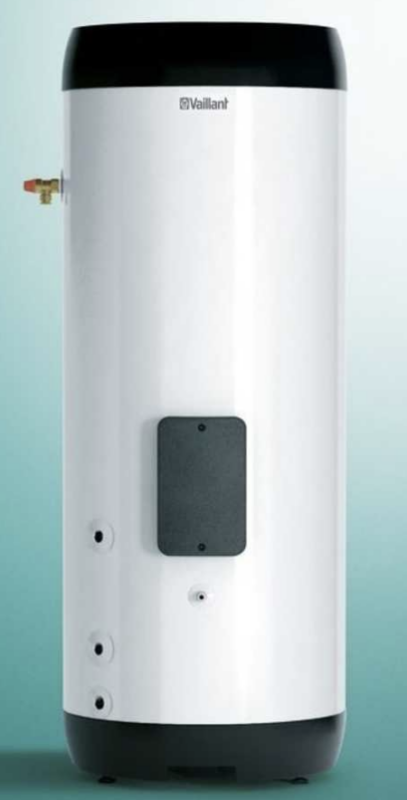 ecoTEC Plus 48 and 64kW
These are the powerhouses of the range. Designed for the largest of properties, these versions can also run on LPG if there's no natural gas supply to the home. Each of these boilers is handmade in Vaillant's Derbyshire manufacturing centre.
How Long Do Vaillant System Boilers Last?
Vaillant boilers come with either a two or five-year guarantee as standard. But this can be extended by another five years if you choose a Vaillant Advance engineer to complete the installation.

Boilers do generally have a lifespan of between 10-15 years so boiler cover can be worth considering to avoid any large and unexpected bills. Being able to spread the costs with a low monthly premium can be really helpful, and you'll find that many schemes include the annual service as well as boiler replacement.
Regular servicing is key to extending the life of your boiler and may well be a requirement for the validity of the warranty. Boiler repairs are often needed because a small problem developed, and these smaller faults are usually things that would be spotted during the annual service.
Boiler service costs do vary depending on the model, where you live and the company you hire. That said, a Vaillant boiler service cost will usually be between £75-£120.
There will come a time though when you'll need to replace your Vaillant boiler, but we suspect that you'll be staying with this manufacturer for your future boiler needs! There are always some fantastic Vaillant boiler deals running all year round.
FAQs
What is the difference between system and combi boilers?
The main difference between a combi boiler and a system boiler is that most of the components in combi boilers are inside the boiler, whereas a system boiler has a hot water cylinder that is external to the boiler.
Also, a combi boiler will likely not take as much space as they are compact, whilst system boilers are more for larger households with more than one bathroom as they require more space and can meet higher hot water demands.
Vaillant combi boilers are available along with system boilers, the Vaillant boiler type that you should purchase really just depends on the type of household you are and the demands that you have.
Is it worth buying a Vaillant system boiler?
System boilers from any premium boiler brand will be a quality purchase for a household that requires it. Vaillant especially has great system boilers that all have a great energy efficiency rating, as well as high output and flow rates that can meet the demands of your property.
Due to its energy efficiency, you're also likely to save a lot on energy bills, meaning it may be a better investment than other types of boilers long-term.
Why choose a Vaillant boiler?
Choosing a Vaillant system boiler over other boiler brands is mainly just a personal preference, whether this is regarding customer service or the performance of the boiler when in operation. Vaillant Group produces some top-quality boilers of all types that have been widely regarded as some of the best in the UK, so if you are in need of a new boiler, Vaillant should always be an option that people consider when buying.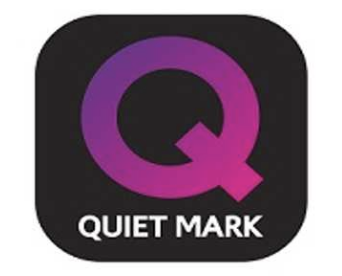 So, should you get a system boiler from Vaillant – Summary
You only need to look at Vaillant boiler reviews to see how well thought of this brand has become—combined with Which?
Best Buy awards and extendable warranties of up to 7 years, Vaillant are going to be an excellent choice for many households.
If you're still not sure which boiler is the right, choice, we've done the hard work for you with our personalised boiler pricing service. If you want the best combi boilers or best system boilers or any other types of boilers at the lowest prices, look no further.
Get an online fixed price in 20 seconds:
What kind of fuel does your boiler use?