Megaflo Unvented Boiler System Guide & Cost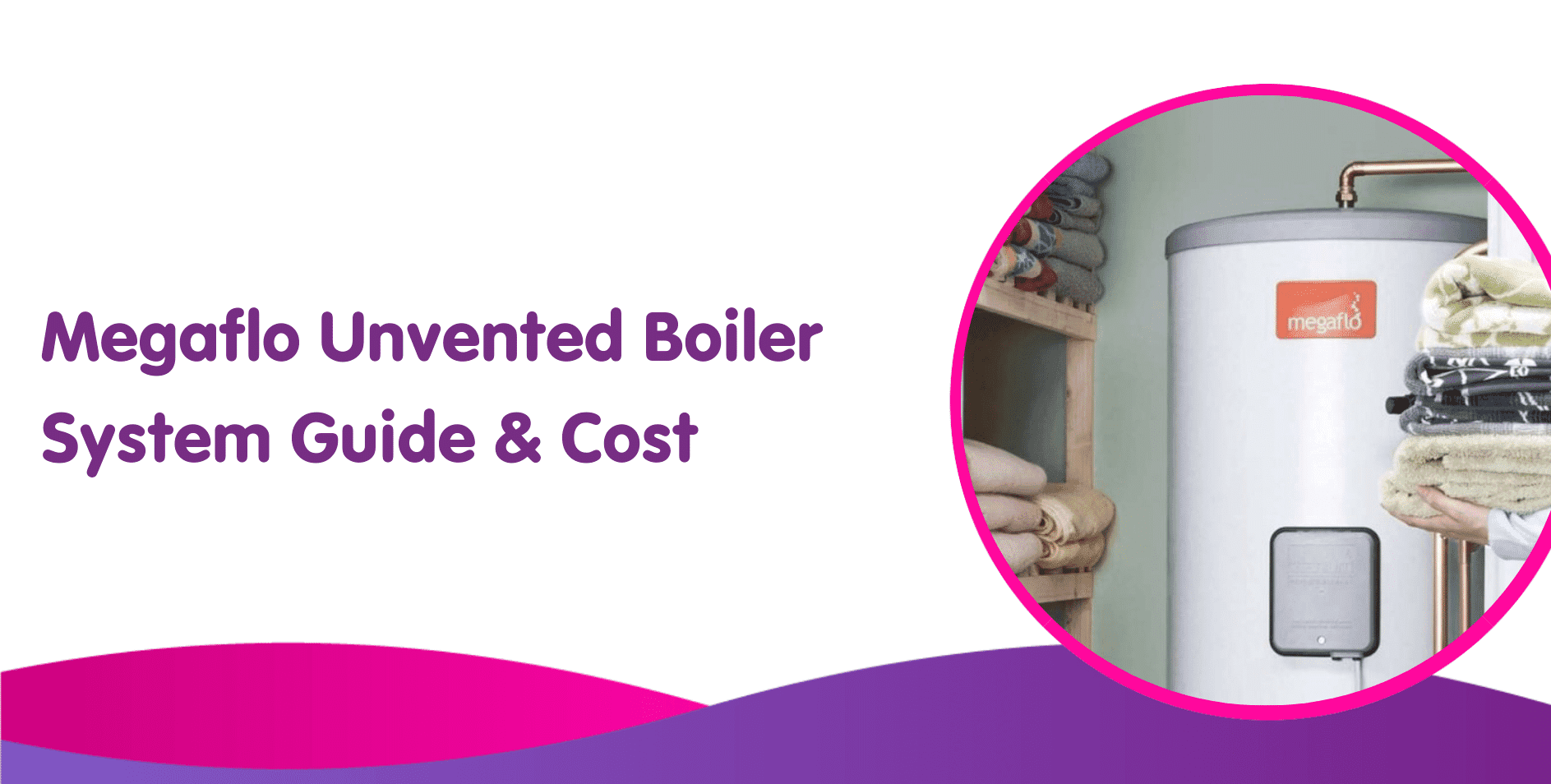 What is an unvented Megaflo system boiler and are they any good?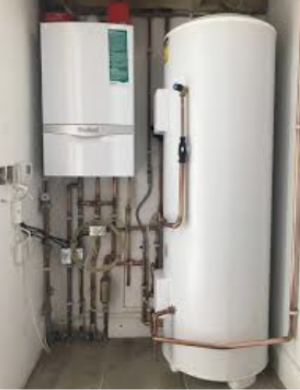 If you want to research an unvented Megaflo system boiler, you have come to the right place.
First things first, it is common for the Megaflo system to be spelt as "Megaflow"; this is incorrect. The correct spelling for this unvented boiler system is "Megaflo".
In this article, we are going to be looking at the Baxi Megaflo system boilers in great detail. Even the best combi boilers and best system boilers can't get anywhere near these fantastic pieces of kit when it comes to hot water demand.
Get an online fixed price in 20 seconds:
What kind of fuel does your boiler use?
Baxi Megoflo boiler systems explained
If you keep reading, the Megaflow system will be explained.
What a Megaflo boiler is.
How much a Megaflo new boiler cost
How does a Megaflo system work?
The pros and cons of a Megaflo boiler.
Get an online fixed price in 20 seconds:
What kind of fuel does your boiler use?
What is a Megaflo System?
A Megaflo is not a replacement boiler. A Megaflo hot water cylinder is to be used alongside a system boiler. If you are considering getting a new system boiler, ensure that you check that it is a hyrdogen ready boiler so that it avoids the gas boiler ban in 2025.
A Megaflo tank would be needed if:
If you often run up to 3 baths and a shower at once.
If you have over a 16 litres per minute flow rate.
High water pressure is demanded.
If you have the spare storage space to fit the cylinder.
Megaflo System Prices
A Megaflo cylinder also known as a Megaflo tank can cost around £500 to £1500.
A Megaflow system boiler with an unvented cylinder can cost between £1,000 to £3,500.
Always remember to check whether VAT and installation fees are included within the price.
Unvented hot water cylinder installation costs can be anywhere between £500 to £2,000 depending on the work what is needed to be carried out for the boiler installation
Get an online fixed price in 20 seconds:
What kind of fuel does your boiler use?
What is an Unvented Megaflo boiler system?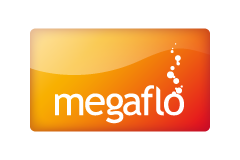 A Megaflo system, which is commonly misspelt or heard as a 'Megaflow system' is a hot water cylinder made of stainless steel.
The Megaflo hot water cylinder, also known as the Megaflo water heater, is unvented and stores hot water as part of the central heating system that your home has.
Something that you do need to be aware of and keep in mind though is that the Megaflo unvented is not a boiler replacement, but rather a hot water cylinder.
There is a popular unvented Baxi Megaflo system boiler range, but that is completely unrelated to the topic that we are going to be discussing in this article.
Now, the Megaflo unvented hot water cylinders can be either indirect or direct. The difference between the two is how the water is heated.
If it is indirect, the water is heated by a separate regular boiler or system boiler.
If it is directly heated, then it is going to be heated by a built-in element that is already in the cylinder.
In certain homes, you might have a switch that sits by your cylinder that you can press if your boiler occurs a problem. Meaning if your boiler has a problem you can still have hot water from your Megaflo cylinder.
What this switch does is turn on the immersion coil which is in the cylinder. This will then heat the water inside the Megaflo cylinder without having the boiler supply the hot water.
An important thing that you need to remember is that it is not recommended to have your boiler and immersion switch on at the same time.
This could be dangerous and cause your system problems.
Get an online fixed price in 20 seconds:
What kind of fuel does your boiler use?
How does a Megaflo system work?
The first thing that you need to know is that there are two types of unvented Megaflo.
We touched on this briefly above, but we are going to go into more detail now.
The first one that we are going to look at is the Indirect Unvented Megaflo.
The indirect version uses hot water that is supplied by an external provider such as a boiler.
As this is the case, the coil that is inside the cylinder is used to maintain the temperature of the hot water so that it stays at the correct temperature.
The thermostat has set the temperature, and the coil inside works to make sure it doesn't dip below or above this.
When the hot water exits the unvented indirect Megaflo, the boiler will then top up the hot water in the cylinder so that there is always plenty there.
The other type is the direct unvented Megaflo.
This product will use the mains cold water as the water supply.
There is a Megaflo immersion heater switch inside the cylinder, and this heats the water using electricity until it hits the predetermined temperature set by the thermostat.
If you want to make sure that you have a steady supply of hot water available whenever you turn on a tap in your home, the recommended temperature for your thermostat is 60 degrees.
When the hot water exits the cylinder, the Megaflo system will top up the water supply with cold water that it gets from your main water feed.
Who manufactures Megaflo boilers?

Heatrae Sadia manufactures Megaflo. These are part of the Baxi boilers group, so you may hear them called Baxi Megaflo systems.
These companies are experts in manufacturing hot water cylinders and storage water heaters.
This is not the extent of what they produce, but it is what they are most known for.
The Megaflo hot water system is the most popular range that the company has ever produced and has even won awards for being so great.
The good thing about it is that it can slot right into our everyday modern lifestyle in which we use more hot water.
This range can keep up with the ever-changing needs of normal people when they are running baths, having their radiators on and using a powerful shower.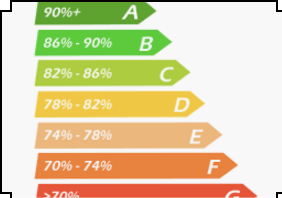 Heatrae Sadia also prides themselves on their Megaflo products because of the excellent balance of reliability and efficiency that they provide.
People use hot water every day and need a system that isn't going to crash on them all the time, which is something that the Megaflo range can do.
If you need a new boiler quick get a fixed online price now.
Get an online fixed price in 20 seconds:
What kind of fuel does your boiler use?
Pros Of a Megaflo Boiler
The first pro of having a Megaflo system is that if you have a household that has limited space available, you are not going to need to make room for a big loft installed tank as well as the cylinder.
This can take a lot of stress away from the situation, and make it a more pleasant experience to deal with.
As well as this, because you no longer need a cold water tank, you are going to be able to have more of choice about where you want your Megaflo cylinder to be installed.
It doesn't necessarily have to be in one certain place if you don't want it to be, it can be moved just like a boiler flue.
Something else that you will find is that these water heater cylinders are very easy to install, and the parts are easy to replace and maintain.
So, if you want to make sure that you are keeping your Megaflo system in the best possible working order, just make sure you are checking the parts regularly.
Like we said above, if your boiler does break down, the system is compatible with solar PV, making it a renewable energy source, and providing you with a back-up in case things go wrong at some point.
If you are someone who prefers high boiler pressure, the Megaflo system uses mains pressure which will improve the performance of your shower and bath.
As the Megaflo boiler system explained above, if you live in a busy household, this isn't going to be an issue because even if you have two or three outlets running at the same time, you can still look forward to having a high-pressure shower with this powerful cylinder.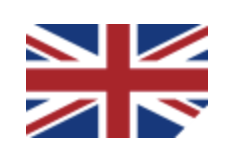 These unvented system boilers are made in the UK.
Finally, there is a range of safety features on this system, so it has been made to be as safe as possible.
For example, one of these is that the cylinder thermostat shuts down when it gets to the right temperature.
If at any point it does become too hot, the Temperature/Pressure Relief Valve will get rid of water from the cylinder to reduce pressure.
Get an online fixed price in 20 seconds:
What kind of fuel does your boiler use?
Cons of a Megaflo Boiler 
As you are going to be using the mains for your water supply, if the mains is low in pressure, the pressure of water that you receive will also be weak.
That is why you are going to want to have a flow rate rest completed, which will tell the engineers the pressure of your mains supply. It can then be determined whether the Megaflo system is going to be right for your home.
As well as this, the high velocity of water that is going to be flowing through the pipes can get quite noisy, so expect to hear a lot of water gushing through the house.
The pipework is also going to have to be checked to make sure that it can withstand the pressure.
If it isn't going to be able to handle the pressure, then you might need to replace the pipes if you want a Megaflo boiler system and this can cost you a lot of money.
Finally, as you are going to be using the mains water supply, there is no backup storage of cold water.
The Megaflo cylinder can only do so much, and you need to make sure there is a constant supply of water pressure from your mains pushing through it, or you could end up with a shortage of hot water.
Megaflo Warranty
Due to the varying levels of water hardness in the UK, making sure that you get a long-lasting warranty is going to be important.
Having a Megaflow warranty will give you the peace of mind in case any issues occur with your Megaflo parts or Megflo heating element.
Boiler manufacturers like Worcester Bosch or Viessmann offer up to the 10-year warranty. However, they do not offer a Megaflo System with an unvented hot water cylinder or expansion vessel, and you will be looking at boiler replacement for around £17 per month.
Some regions in the UK have soft water, and some have hard water. Depending on which of these you have, this can lead to issues such as limescale on your kettle or your pipes.
The good thing about Heatrae Sadia is that they offer you a 25-year warranty on all of the Megaflo hot water cylinders to give you the trust that you need in your Megaflo tank. The company wouldn't offer this lengthy warranty if they weren't completely confident in their stainless-steel, best-unvented cylinder.
You should be aware though that other components needed for your unvented boiler system may have shorter warranties than the one offered on this product.
See our range of new boilers online to buy now, or get in touch if you want a Megaflo quote
Get an online fixed price in 20 seconds:
What kind of fuel does your boiler use?
Megaflo Pressure
You might be wondering if the Megaflo is going to be good enough to serve for larger households that have multiple bathrooms and outlets?
The answer is yes; the Megaflo is going to be able to provide for your hot water needs.
It is also important to note that if you do have a larger house and have several outlets on at the same time, you should expect a constant and steady stream of water pressure.
You will see that this is much better than when you are using a combi boiler where the hot water gets split between outlets, meaning that there is going to be an overall drop in pressure.
The Megaflo doesn't let you down here, and you will get the same pressure all over the home.
The Megaflo tank sizes range from 70 litres to around 2500 litres. Most homes will not need a cylinder any larger than 250 litres.
If you are thinking to yourself, what size Megaflo do I need? Don't panic your Gas Safe heating engineer can help you decide which size hot water cylinder you will need.
Can you use Megaflo with solar?
One of the great things about the Megaflo from Heatrae Sadia is that the hot water tanks are compatible with solar thermal energy.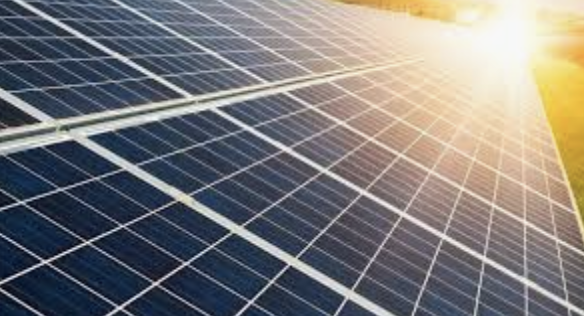 What this means is that it is great for the environment as it can make use of renewable energy sources.
Heatrea Sadia has had various approvals and accreditations such as the below:
If you are conscious about the environment and want to do your bit in your home to help cut down on electricity usage, then this could be a good option to think about.
Or, if you have solar panels installed on your home, then these will be able to provide a back-up heat source if anything ever happens to your boiler, causing it not to function properly.
In addition to many great accreditations, they have various quality standards too:
Safety Precautions And Tips You Need To Think About
If the temperature of the water in your cylinder exceeds 100 degrees celsius, this can be extremely dangerous, which is why unvented boiler systems use thermostat controls to keep the temperature correct.
The temperature that you want your water to be at is between 60 and 65 degrees celsius which is usually the default setting.
Anything lower can increase the risk of dangerous bacteria forming in your water which could cause you some bad health problems.
You must make sure that any cylinder, boiler or anything to do with your central heating system is installed and maintained by a Gas Safe Engineer.
They need to have their Unvented Hot Water qualification to be able to install or inspect these cylinders.
This is important because a lot of things could go wrong, and you need someone there who knows what they are doing. Otherwise, it is unsafe and dangerous, just like a flue under a carport!
The Megaflo system is incredible, and as an extra safety precaution, if the temperature for any reason reaches 85 degrees, the thermostat in the cylinder cuts the boiler off to make sure that the temperature cannot rise any further.
This makes sure that the water does not get to a dangerous temperature and risk harming the people in the house.
Finally, you need to be aware that water expands when it gets hot, which increases the boiler pressure in the cylinder.
If the pressure inside the cylinder gets too high, it can become explosive, which is why there are temperature controls, and a Release Valve to make sure that any excess pressure is released into the drain.
How to drain your Megaflo cylinder can be found on Google or possibly in your manufacturers manual.
This will reduce the temperature of the water and the pressure, making it safe once more.
Get an online fixed price in 20 seconds:
What kind of fuel does your boiler use?
Other systems from Heatrea Sadia are displayed below.
Other options that are available from this fantastic company are here:
Megalife Solar
Megaflo Eco SystemFit
Megaflo Eco Plus
Megaflo Eco SolaReady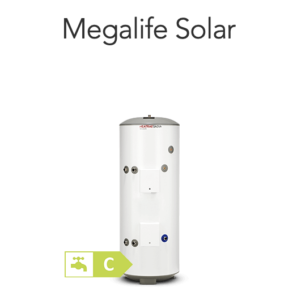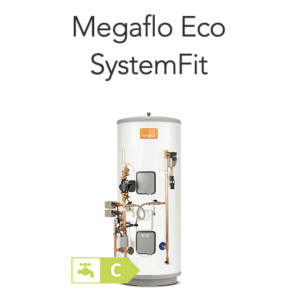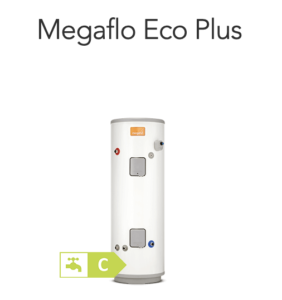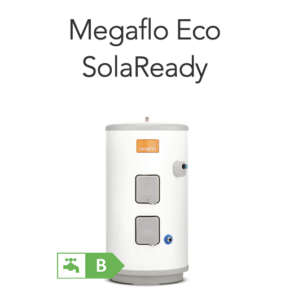 We hope that you have found this article helpful, and now have all the information that you need about unvented Megaflo boiler systems.
If you have recently purchased a Megaflo boiler system, you can view the official Megaflo installation and manual guide here.
If you're looking for some of the bet system boilers available then check out these:
These are 2 of the best selling system boilers in the UK right now and available at Boiler Central with an exclusive 12 years warranty instead of 10!
Thanks for reading, and now you can decide whether this is going to be the right solution for your home.
What next?
If you are looking for a new boiler, why not get a fixed price online now.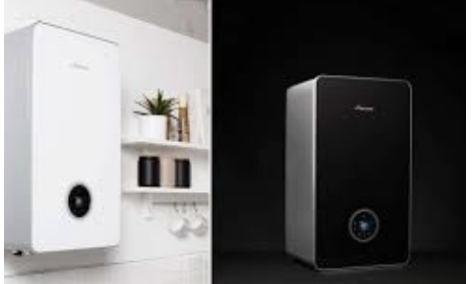 We offer a range of combi boilers, system boilers and back boiler removal and replacement.
We also offer various Finance Options, boiler deals, cheap boilers & boiler cover.
Get a quote on a Megaflo now:
Get an online fixed price in 20 seconds:
What kind of fuel does your boiler use?