Gas Safe Register, What Is It and How To Check Engineers?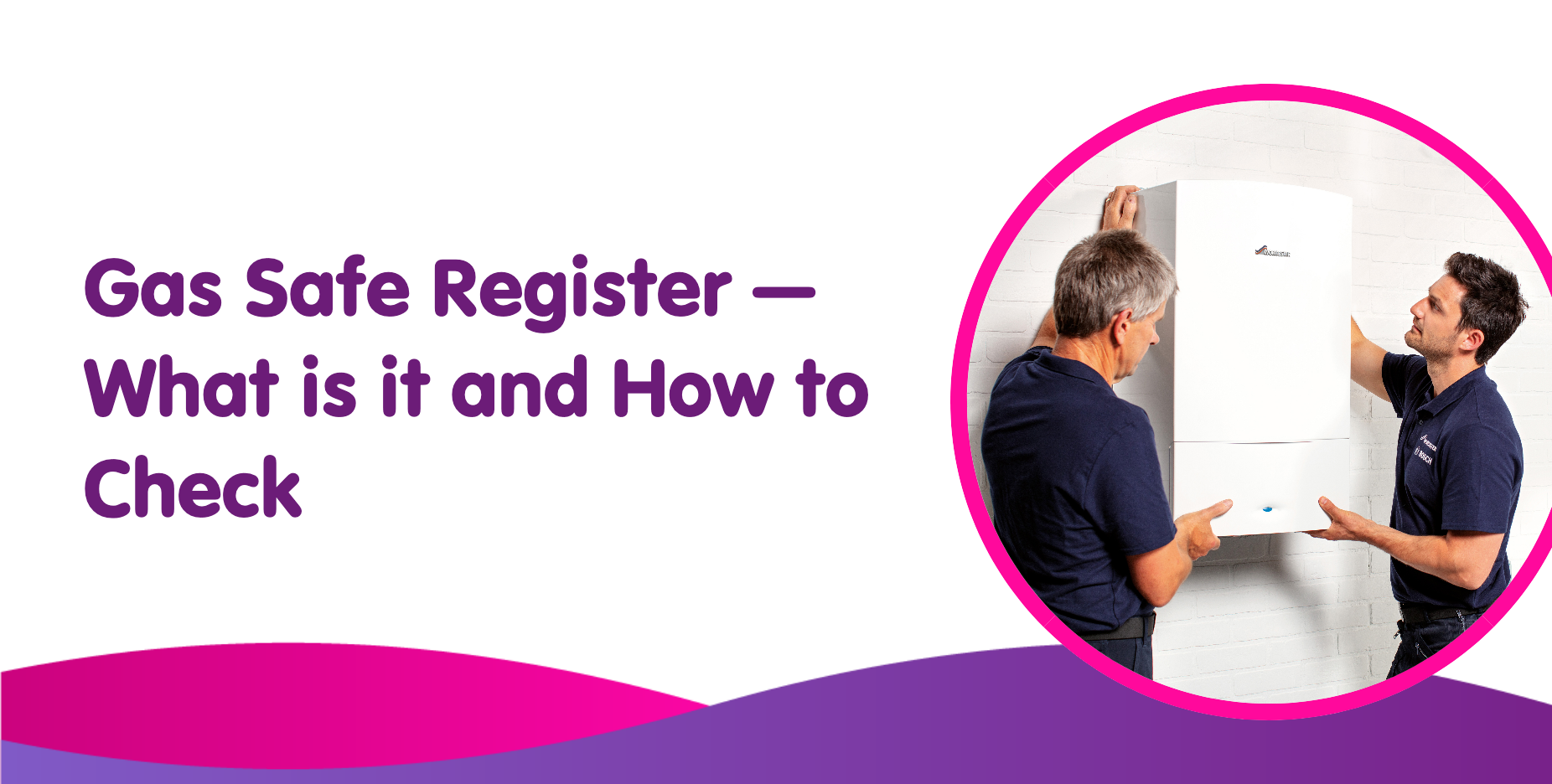 Who are Gas Safe registered heating engineers?
Dealing with gas-related operations has risks, therefore, the primary goal of the Gas Safe Register is to protect the general public from hazardous gas work.
You'll be glad to know that Boiler Central is Gas Safe registered and you'll be glad to know that also all of our gas engineers are rigorously checked.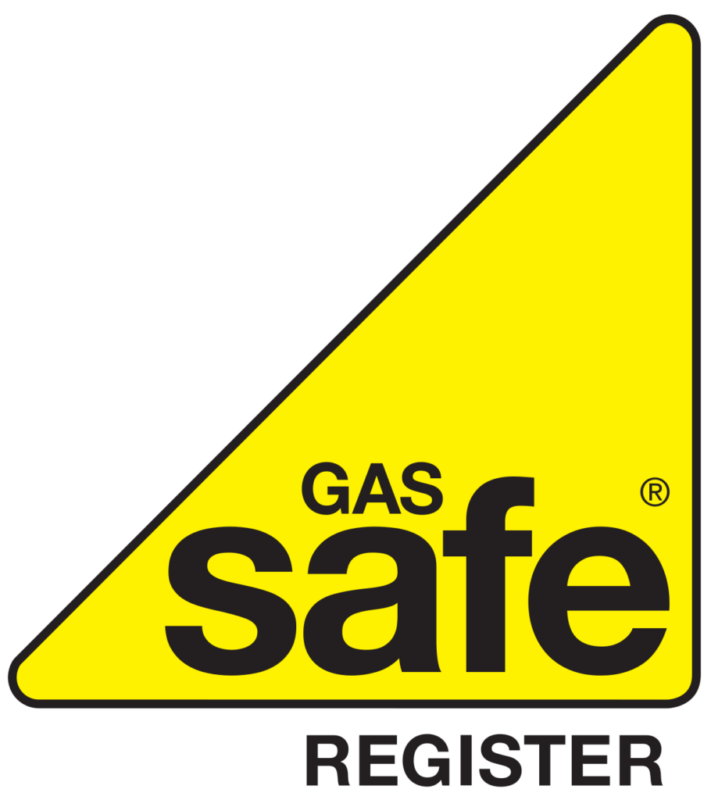 Book a Gas Safe installation or service now with Boiler Central – Simply get a fixed price online in under 20 seconds
You may risk endangering the lives of your family and your property if you allow someone other than a Gas Safe Registered engineer to perform gas work in your house especially if you are getting a new boiler, so, fortunately, every new boiler installation at Boiler Central is carried out by a Gas Safe engineer
Making this mistake can have terrible repercussions, and for that very reason, always ensure you only hire a professional with a certificate. We cover all the details about the Gas Safe Register in detail in this guide, along with information on its significance.
Get an online fixed price in 20 seconds:
What kind of fuel does your boiler use?
What is the Gas Safe Register?
The Gas Safe Register is a list of organisations and people officially allowed to operate with gas and connected appliances available on the Gas Safe Register and this includes a replacement gas boiler.
Before 2009, the law required that all gas installers were members of the CORGI or Council for registered gas installers, however, in 2009, CORGI was superseded by the Gas Safe Register as the UK's official gas registration organisation.
Therefore, before beginning any gas-related installations or repairs in homes or commercial places, each engineer must possess a Gas Safe certificate. A Gas Safe registered repair and boiler service is included in all our boiler cover plans.
Engineers must complete training and examinations to show their proficiency in gas safety. They are added to the register only if they succeed.
It's the same process as passing a driving test and getting your driving license from the DVLA, so you are legally permitted to drive. We check every year that our engineers at Boiler Central are up to date, along with having insurance and a DBS check.
What does the Gas Safe Register Do?
The Gas Safe Register safeguards consumers, tenants, and homeowners from the risks of subpar gas work. They accomplish this by reviewing reports of unauthorised or dubious gas work and relaying the information to the HSE or Health and Safety Executive.
If a company or person is proven to have performed illegal gas work, the HSE brings legal action against them. To raise awareness of the dangers of unauthorised gas work, Gas Safe also runs programs like the annual Gas Safety Week.
According to the latest Gas Safe study, more than a million UK homeowners are in danger annually by unlicensed gas fitters and unsafe DIY boiler installation work.
Read our guide about can I install a boiler myself? too for more information.
In fact, according to the same survey, 1 in 5 gas appliances need to be promptly disconnected because they are likely at risk.
This includes 645,000 instances of dangerous gas pipework, 75,000 gas fires, 32,000 gas meters, and 147,000 boilers. They also discovered that only a few people check to see if their engineer is registered with Gas Safe.
Running public awareness campaigns on the risks of gas and carbon monoxide is another duty of the Gas Safety Register.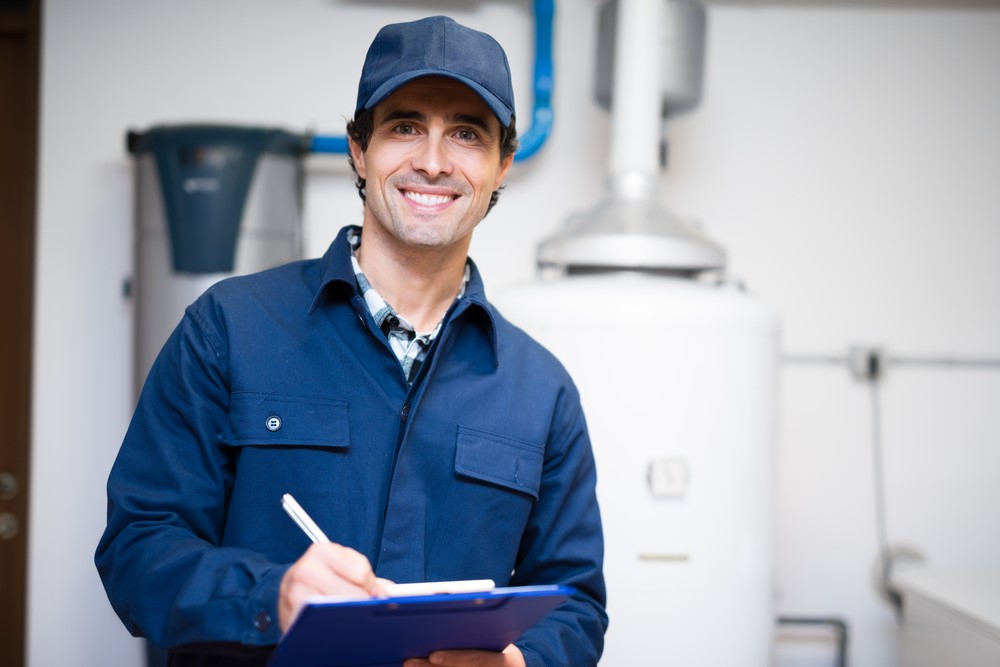 How to Check if an Engineer is Gas Safe Registered
Each Gas Safe-registered business is assigned a digital number, and a unique 7-digit license number is printed on each engineer's ID card. Every year, new license cards are issued, and the quantity varies. Every license card displays:
Photo of an engineer
Beginning and ending dates
License number in 7 digits
Holograms for security
The company name for which they work
You should see an engineer's Gas Safe ID card before allowing them to work on any gas appliance in your house. You can also look up a company's registration and engineer ID numbers on the Gas Safe Register website.
This will attest to their Gas Safe registration and the types of gas work they are licensed to perform. Not every gas engineer is certified to service every gas device.
They might be qualified to work with LPG but not natural gas or allowed to work in households but not in commercial places. You can report an engineer or company to the Gas Safe Register if you find something suspicious to avert hazards.
Why is Gas Safety So Important?
A gas appliance may leak if it's malfunctioning, damaged, or improperly placed. Fires or even explosions can result from gas leaks from appliances or piping. Other appliances, such as faulty gas valves, may also be broken and can cause damage to your boiler or to you. To identify a leak, the gas contains an odour.
Malfunctioning gas appliances can also produce a hazardous gas known as carbon monoxide. It replaces the oxygen in your bloodstream as you breathe it in, which causes your body to lose cells and tissue.
A small amount of CO poisoning can result in headaches, nausea, dizziness, or even unconsciousness. Severe exposure can cause death, brain damage, or paralysis.
Therefore, a Safe Gas engineer should service a gas boiler or gas appliances once a year for the best chances of preventing gas leaks which more than makes a boiler service cost worth it. Call the Gas Emergency Service if you think your home has a gas leak to avoid dangers or health risks.
Who should be on the Gas Safe Register?
Anyone working with gas appliances must register with Gas Safe. Unregistered engineers risk incurring significant fines and legal action, as well as endangering the lives of their clients.
When appliances are not installed and maintained correctly by a licensed gas engineer, it can result in serious issues, void warranties and insurance policies, and even death.
In addition, leaks of hazardous gases like carbon monoxide can have disastrous effects, so they must be regulated to prevent any problems.
The repairs done by unlicensed personnel costs the British public millions per year. The Gas Safe Register determined that one-fifth of houses were "immediately dangerous," thus they disconnected appliances until they were made safe by a licensed engineer.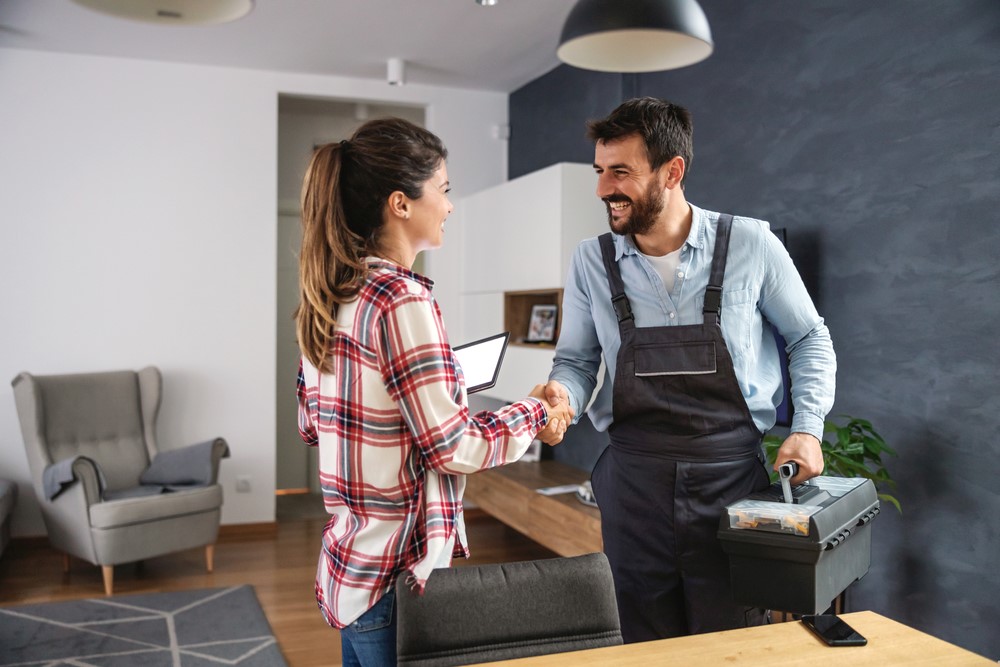 How to Check if a Business is Currently Gas Safe Registered
It is simple to determine if an engineer or company is on the Gas Safe Register. First, use the convenient checking function on the Gas Safe Register website to look up that business.
Then, when your engineer arrives, check the name of the company on their Gas Safe ID card if you don't have an internet connection. In addition to that, you can email or call the Gas Safe Register to identify Gas Safe businesses.
Gas Safety Check Procedure
Only a Gas Safe registered engineer should service any gas appliances in your home. The following points are checked during this process and is included in the cost of a new boiler with Boiler Central.
The appliances have the proper operating pressure, settings, and fuel-burning techniques.
As a result, the home's waste gases are securely exiting.
The area around the appliance has enough ventilation.
Every built-in safety feature is operational.
A gas appliance will be unplugged if it is determined to be "At-Risk" or "Immediately Dangerous." Your engineer will give you guidance on what to do next. This is referred to as a condemned boiler in the context of boilers.
The appliance should be taken apart and cleaned as a comprehensive service. Any parts that show signs of wear may need to be replaced.
In addition, performance evaluations determine how effectively the appliance is operating. The engineer will let you know about any problems that require care.
What is a Gas Safety Certificate?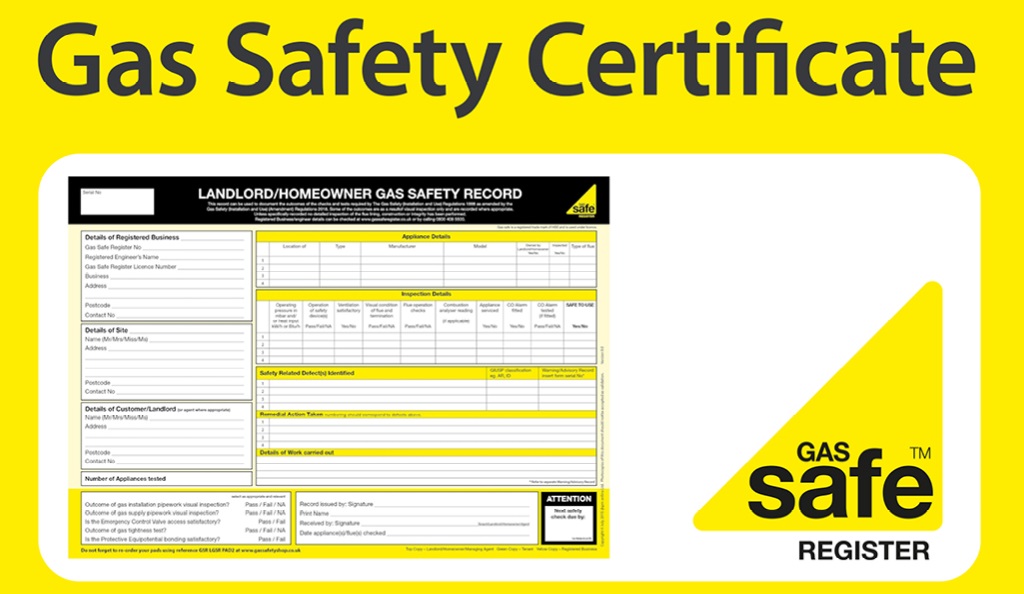 Also known as a Gas Safety Profile or CP12 certificate, it is an official record that attests to gas equipment safety. Commercial property owners and landlords are legally required to have their gas equipment inspected each year and provide proof of this in the form of a Gas Safety Certificate.
Although a Safe Gas engineer should perform an annual service and safety check, homeowners are not obligated to have one.
The certification contains:
Information about each tested item
Conclusions from the safety checks
Any discovered safety issues, steps or work required to ensure safety
Information about the property and the owner.
Details of the engineer who performed the inspections, their signature, and the date of the checks.
Gas Safe Certificate Cost
The price of a gas safety certificate varies from engineer to engineer and is also based on the number of appliances that need to be checked. Prices typically start at around £30 and can go up to £150 or more.
Why Commercial Premises and Landlords should have CP12 Gas Certification
If you're a landlord or a business property owner, you must have a Safe Gas engineer inspect all the gas equipment once a year. This law covers only gas appliances given by the landlord such as landlord boilers; tenant-owned equipment is not covered.
The engineer will produce a CP12 Gas Safety Record or license after the appliances are examined to attest that they have been deemed safe for use. Within 28 days of the check, the landlord (or owner of the commercial property) must give any tenants a copy of the certificate.
Additionally, homeowners are always welcome to request a gas safety inspection of their property, but unless specifically requested, they might not always receive a gas safety certificate.
What does Gas Safe mean?
Gas Safe implies that you should never use a gas engineer who is not listed on the Gas Safe Register. You should only hire gas engineers who are listed on the Gas Safe Register since they are legally authorised to operate on new boilers, stoves, fires, and other gas appliances.
Landlord Gas Safety Certificate Checklist
The Landlord Gas Safety Certificate serves as proof that the landlord has complied with all applicable legal obligations to:
Appliances, flues, and pipework are all in good working order.
A Gas Safe qualified engineer inspects all gas appliances and fuels provided by the landlord for the usage of their tenants once a year for safety.
A Gas Safe qualified engineer maintains any gas appliances the landlord provides for their tenants' use (through annual service), and any dangerous gas appliances are removed before re-letting a home.
Tenants, including new tenants just moving in, receive a copy of the Gas Safety certificate within 28 days of the check. They retain a copy of the Gas Safety certificates for a predetermined time. This is explained in detail in the HSE website's advice for landlords and letting agents. Anyone who rents out the property for cash (or payment of any kind) is subject to the Gas Safe certificate law, including:
Long-term rentals of homes, apartments, and other types of housing
Boarding schools, student apartments, and university residence halls
Holiday rentals, caravans, or mobile houses that lodgers, friends, or relatives pay for
Employees who live with you as part of their compensation package
A landlord runs the danger of "normal" penalty fines of £6,000 per appliance (although fines are not capped), prosecution, and perhaps go jail if they neglect to get a Gas Safety Check every year.
Is a Gas Safety Certificate Needed when Selling or Buying a House?
A Gas Safety certificate is not legally necessary if you sell your house. You won't know when the gas appliances in the home were last inspected for safety, though.
You can request a Gas Safety certificate or record from the vendor, but if they cannot do so, you should get in touch with a Gas safe qualified engineer to conduct a check before you move in especially if they have an old boiler or other gas appliances.
Once the existing owner has received the certificate, they can present it to you when you move in. Having your gas appliances maintained and examined by a Safe Gas engineer once a year after you've moved in is crucial.
Get an online fixed price in 20 seconds:
What kind of fuel does your boiler use?