Can I Install a Boiler Myself Without Being Gas Safe Registered?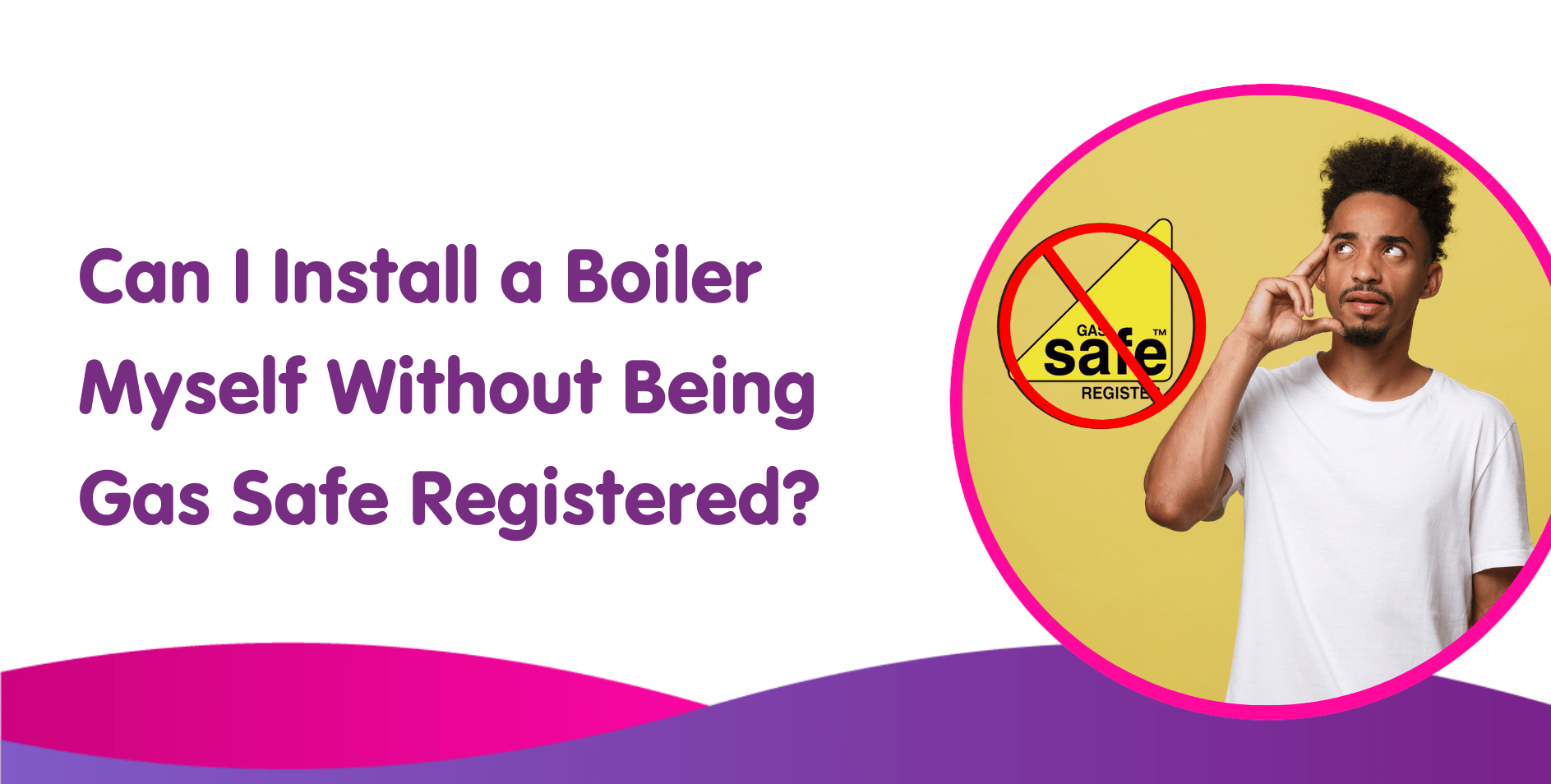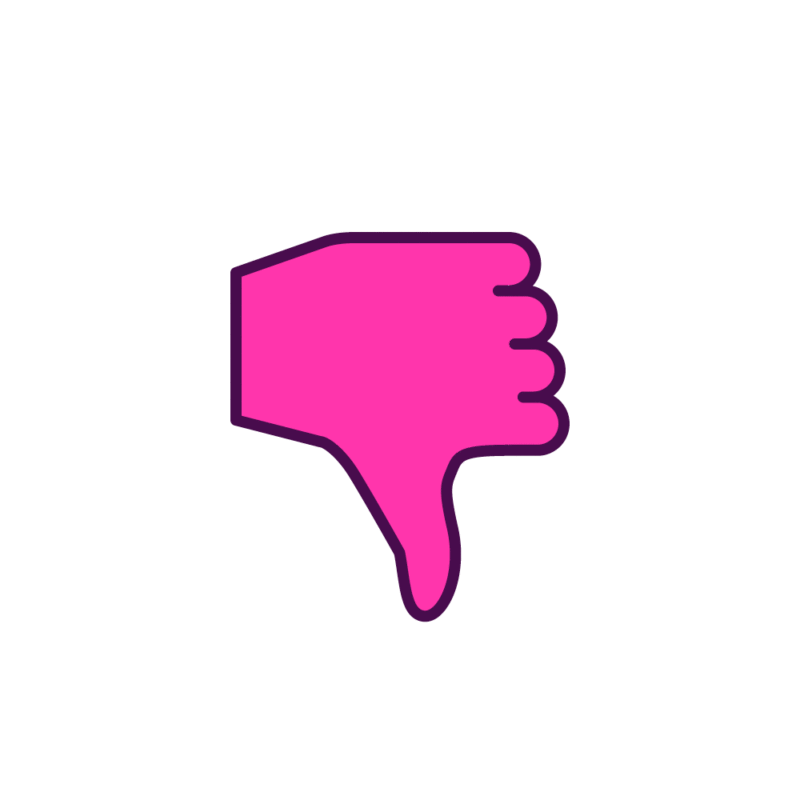 Installing a boiler in your home is a significant undertaking that requires careful consideration. One of the most important aspects to consider is whether you can install a boiler without being Gas Safe registered.
In this article, we will explore the implications of installing your own boiler, the importance of hiring a Gas Safe registered engineer, and the potential risks involved.
Get an online fixed price in 20 seconds:
What kind of fuel does your boiler use?
Can I install my own gas boiler?
No, you can't install a gas boiler or oil boiler unless you are suitably trained. You could however install an electric boiler, but it is always advisable to hire a professional or someone who has experience in fitting boilers.
So, who is qualified and what does it mean? There are many different qualifications available to ensure that you are competent in gas, oil or electric boiler installation, let's take a look what they are and whey they are important.
Gas Safe Register: What it Means and Why it Matters
In the United Kingdom, the Gas Safe Register plays a vital role in ensuring the safety and security of gas appliances and installations. This organisation is of utmost importance for individuals and professionals involved in tasks related to gas boilers and installations.
The Gas Safe Register holds an official designation granted by the Health and Safety Executive (HSE) in the UK, making it the governing body responsible for gas registration.
Its primary function is to maintain and regulate a comprehensive database of qualified gas engineers who have the necessary legal approval to carry out work on gas appliances and installations in residential and specific commercial premises.
Understanding the significance of the Gas Safe Registration is an important accreditation for anyone involved in gas-related work. Complying with the approved code and being part of the register ensures adherence to safety standards and best practices in the gas industry.
The Dangers of a DIY Boiler Installation
Understanding Boiler Installation
Installing a boiler involves intricate knowledge of the system, its components, and the associated plumbing work. It requires expertise in handling gas, water pipes, and electrical connections. While it may seem tempting to save money by installing your new boiler, it can lead to serious consequences if not done correctly.
Potential Risks of DIY Boiler Installation
Installing a boiler without the appropriate qualifications and experience can pose numerous risks. Some of the risks include:
Gas Leaks: Incorrect installation can result in gas leaks, leading to potential explosions or fires.
Carbon Monoxide Leaks: Faulty installations can cause carbon monoxide leaks, which are highly dangerous and can be fatal.
Non-compliance with Building Regulations: DIY installations often fail to meet the required building regulations, potentially leading to legal consequences.
Inadequate Performance: Improper installation may result in reduced efficiency and performance of the boiler, leading to higher energy bills and frequent breakdowns.
Voiding Manufacturer's Warranty: Many boiler manufacturers require professional installation for the warranty to remain valid. DIY installation may void the warranty, leaving you responsible for any repairs or replacements.
Lack of Expertise: Gas Safe registered engineers undergo rigorous training and stay updated on the latest industry standards. Without this expertise, DIY installations may lack the necessary attention to detail and safety measures.
Find out here if a boiler can explode and the main causes of boiler explosions.
Benefits of Hiring a Gas Safe Registered Engineer
Here are the benefits of hiring a Gas safe registered engineer:
Gas Safe Registered engineers guarantee safety by undergoing specific training and holding the necessary qualifications to work with gas appliances. Hiring them ensures adherence to strict safety standards, minimising the risk of accidents or gas leaks.
Registered engineers follow regulations set by the HSE and Gas Safe Register, ensuring legal compliance and protecting your home and its occupants.
These engineers possess expertise and knowledge in various gas appliances, including different types of boilers. They can guide you in choosing the most suitable option for your needs.
When installing a new boiler, a qualified engineer ensures correct installation by assessing your heating system, recommending the right boiler, and properly connecting all components.
Hiring a qualified professional provides peace of mind, as their work meets high standards and guarantees safety.Steps Involved in a Gas Safe Boiler Installation
Assessing Requirements: A registered engineer will visit your property to assess your heating system, determine your hot water and heating requirements, and advise you on the most suitable boiler for your needs. They will also consider factors such as available space and gas supply.
Providing a Quote: Once the assessment is complete, the engineer will provide you with a detailed quote that outlines the cost of the boiler installation, including any additional work required, such as upgrading the gas supply or making changes to the pipework. They will also discuss any fixed-price options available.
Scheduling the Installation: If you agree to proceed with the installation, you can schedule a convenient date for the work to be carried out. The engineer will coordinate with you and ensure all necessary preparations are made.
Preparing the Site: On the day of installation, the engineer will prepare the site by removing the old boiler, disconnecting it from the gas supply, and assessing the condition of the existing pipework. They may need to make adjustments or replacements to ensure compatibility with the new boiler.
Installing the Boiler: The new boiler will be installed according to the manufacturer's guide and the engineer's expertise. This involves connecting the boiler to the gas supply, water supply, and central heating system. The engineer will also ensure that all safety measures are in place, such as fitting carbon monoxide detectors.
Testing and Commissioning: Once the boiler is installed, the engineer will thoroughly test it to ensure it is working correctly. They will check for gas leaks, verify the pressure, and test the hot water and heating functions. This ensures that the boiler is safe and functioning as intended.
Providing Instructions and Warranty: The Gas Safe registered engineer will provide you with instructions on how to operate and maintain the new boiler. They will explain any warranty or guarantee associated with the installation and offer advice on regular maintenance and servicing to maximise the lifespan of the boiler.
It is worth noting that undertaking DIY gas work is strongly advised against, as it can be dangerous and may result in serious safety hazards. It is always recommended to hire a Gas Safe registered engineer who has the necessary
Where Can I Find a Qualified Engineer?
When it comes to finding a qualified gas engineer in the UK to handle your own gas boiler installation, look no further than Boiler Central. As a reputable resource, we have a vast network of Gas Safe registered engineers located throughout the country, ready to assist you. Whether you require a new boiler installation or need a replacement for your existing one, we can connect you with a skilled engineer in your local area.
A gas boiler plays a vital role in providing efficient heating and hot water for residential properties. Our experienced installers are well-versed in boiler installations, including combi boilers, which are a popular choice due to their compact size and ability to deliver both heating and hot water from a single unit. Whether you already own a gas boiler or need one installed from scratch, our Gas Safe registered engineers have the expertise to handle the job.
One of the key advantages of hiring a Gas Safe registered engineer is the assurance of safety. Gas leaks can pose serious risks to your household, and our engineers practice HSE safety regulations to mitigate such hazards. They are trained to detect and address potential gas leaks, ensuring that your gas boiler operates safely and efficiently.
When it comes to the actual installation process, our competent Gas Safe engineers are well-equipped to handle the task. They will carefully assess your home's pipework and central heating system to determine the right boiler for your specific needs. Our installers have undergone extensive training courses and are familiar with a wide range of boilers, including combi boilers, electric boilers, and gas boilers.
Boiler installations can be a significant investment, and costs can quickly add up. However, our fixed-price options and competitive rates ensure that you won't have to spend thousands unnecessarily. It's important to note that attempting to install a boiler on your own is strongly advised against. It is a complex task that requires the expertise of a trained professional to guarantee safety and efficiency.
By choosing Boiler Central, you gain access to experienced installers who understand the approved codes and regulations set by local authorities. Our engineers will complete the installation process efficiently and in compliance with all necessary standards. Once your new combi boiler or gas boiler is installed, our experts will offer valuable advice on how to operate and maintain it, ensuring longevity and maximising its warranty.
When it comes to your own home and the installation of a gas boiler, it's always wise to trust the professionals. Hiring a competent person, such as a Gas Safe registered engineer, offers peace of mind, knowing that the job will be done correctly and safely. Our network of engineers is ready to provide expert advice, quality installations, and routine maintenance to keep your heating system running smoothly.
So, whether you need a new combi boiler or a gas boiler installed, rely on Boiler Central and our qualified Gas Safe registered engineers to handle the job with utmost professionalism and expertise.
Frequently Asked Questions (FAQs)
Can I install my own boiler if I am confident in my DIY skills?
It is strongly advised against installing your own boiler unless you are a qualified professional engineer. Gas work requires extensive training and knowledge to ensure safety and compliance with regulations.
Can I self-certify my own boiler installation?
No, self-certification is not possible for boiler installations. Only Gas Safe registered engineers can issue the necessary certificates and notify the relevant authorities.
Are there any hidden costs associated with hiring a Gas Safe registered engineer?
While hiring a qualified professional may come at a cost, it ensures a safe installation and prevents potential expensive repairs in the future. It is best to discuss the fixed price and any additional charges with the engineer before proceeding.
How often should I service my boiler after installation?
It is recommended to have an annual service for your boiler to ensure its optimal performance and detect any potential issues before they escalate.
Can I save money by installing my own boiler?
While the upfront cost of DIY installation may seem lower, the risks involved and potential damage outweigh the initial savings. It is best to invest in a professional installation to avoid costly repairs and ensure your safety.
How Do I Become a Gas Safe Engineer?
To become a Gas Safe engineer in the UK, follow these steps:
Obtain relevant qualifications: Acquire the necessary qualifications for working with gas appliances and installations. The Gas Engineering Apprenticeship or a recognised gas-related vocational qualification are common choices.
Gain practical experience: Develop your skills and knowledge by working under a registered Gas Safe engineer's supervision.
Apply for Gas Safe registration: Once qualified and experienced, apply for Gas Safe registration through the official website. Provide proof of qualifications and experience.
Demonstrate competence: Undergo a training course to showcase your understanding of safety procedures, regulations, and best practices.
Pay registration fees: There are associated fees with Gas Safe registration. Ensure you pay the required amount specified by the Gas Safe Register.
Maintain competency: Stay updated on gas industry regulations and best practices. Engage in professional development activities and attend training courses.
By following these steps and becoming a registered boiler installer, you'll be legally authorised to install and work on gas appliances and installations. This ensures the safety of yourself and others. DIY approaches can be risky and may result in costly mistakes, as non-registered individuals can face legal consequences. We strongly advise not attempting gas-related work without proper qualifications and authorisation.
Conclusion
When it comes to installing a boiler, it is essential to prioritise safety and adhere to the necessary regulations. Attempting to install a boiler without being Gas Safe registered can lead to severe consequences, including the risk of a gas leak, carbon monoxide poisoning, and potential criminal charges
Hiring a Gas Safe registered engineer ensures a safe and compliant installation, reduces the risk of accidents, and protects your home and loved ones. Don't compromise on safety when it comes to your boiler installation – seek the expertise of experienced professionals and not your own work.