Boiler Service Cost UK and One Off Boiler Servicing Costs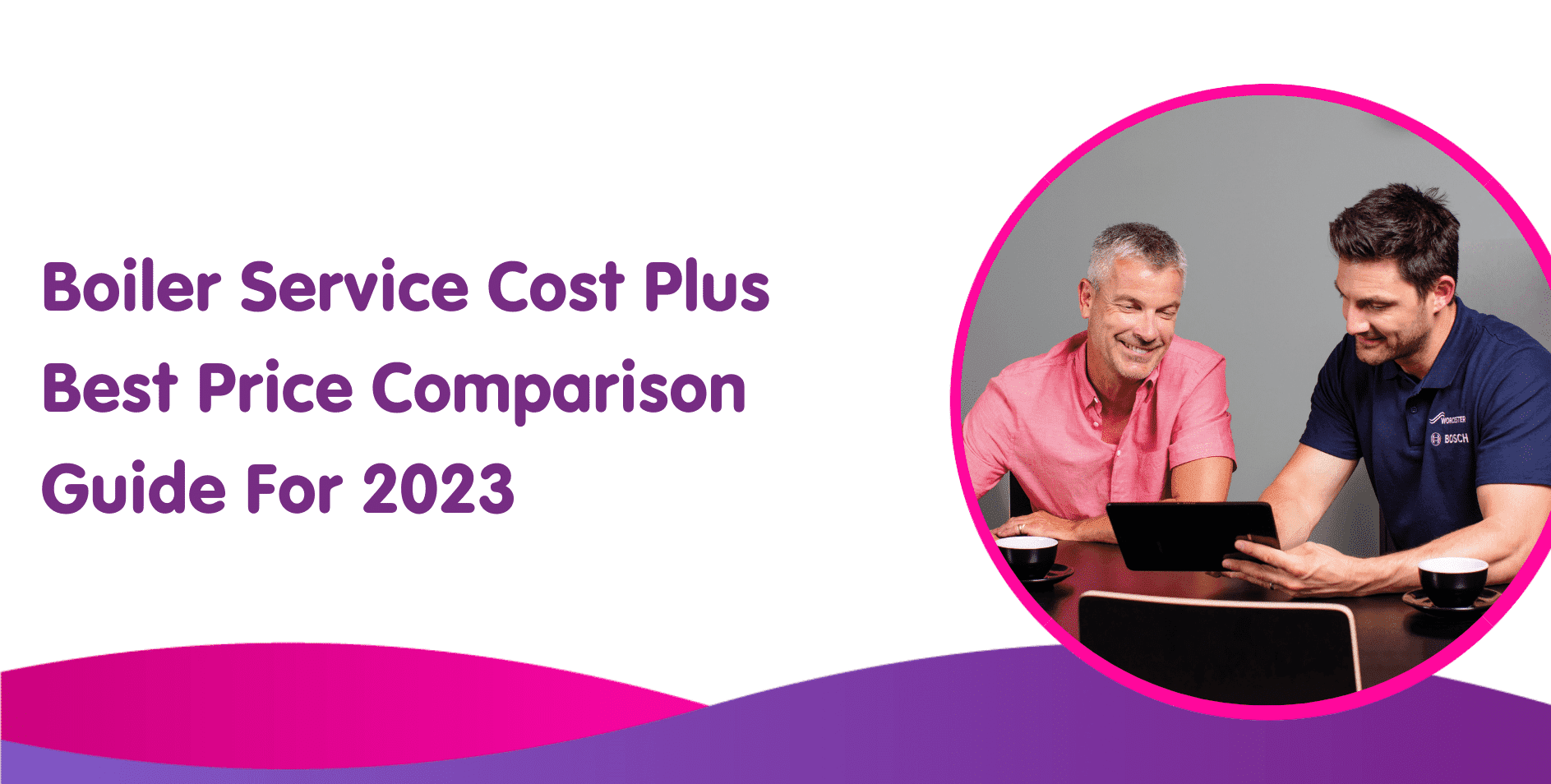 Boiler Service Costs Comparison And Cheap Boiler Servicing Prices In The UK
If you are looking for one-off gas boiler service costs and prices to compare, then look no further.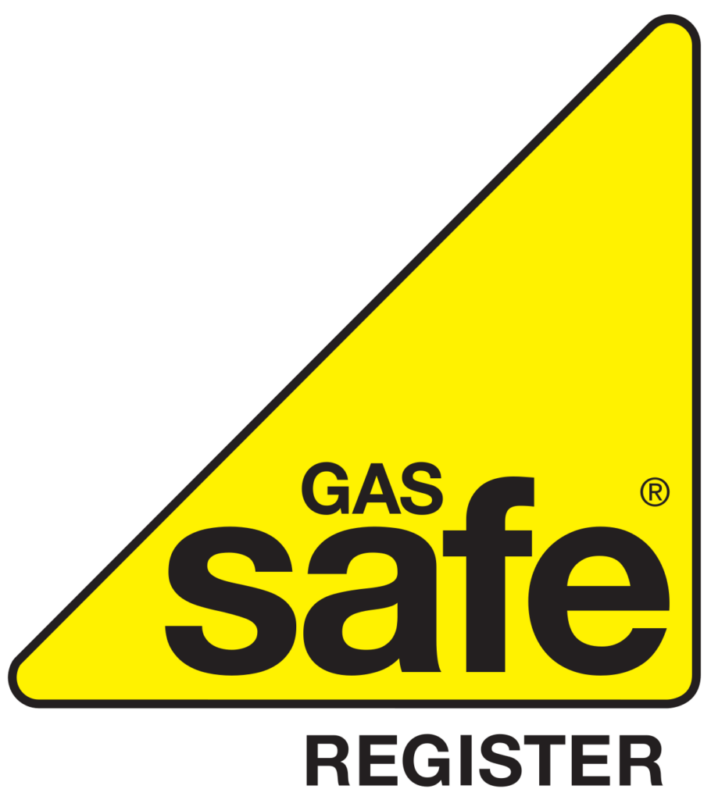 It's no secret that the cost of living is on the rise, and annual boiler servicing cost is no exception, however, there are ways to save on Gas Safe boiler service costs, and one of the best ways is to compare prices.
If you're looking to get a boiler serviced as a one off or looking for a service plan, then why not just use our online service booking form to get started and arrange for a local Gas Safe registered heating engineer to attend your home on a day that suits you.
Book my service
Compare UK gas boiler service costs
There are a few different ways to compare boiler service prices, but the best way is to use a comparison website. These websites allow you to enter your details and then compare the price of an annual boiler service and the boiler companies that offer them.
This, therefore, means that you can easily find the best deal and save money.
Overall, there are plenty of ways to save on boiler service costs, repairs and parts, and by using a comparison website, you can easily find the best deal. If you want to get a fixed boiler service price online then click book a boiler service now.
A boiler service is 30 minutes long if there are no issues and is easy to get to.
Book my service
Video:
How Much Does a Boiler Service Cost?
Watch how Boiler Central gives you the best boiler service prices online, this video tells you everything you need to know about boiler service as well as it's cost.
How much should a boiler service cost?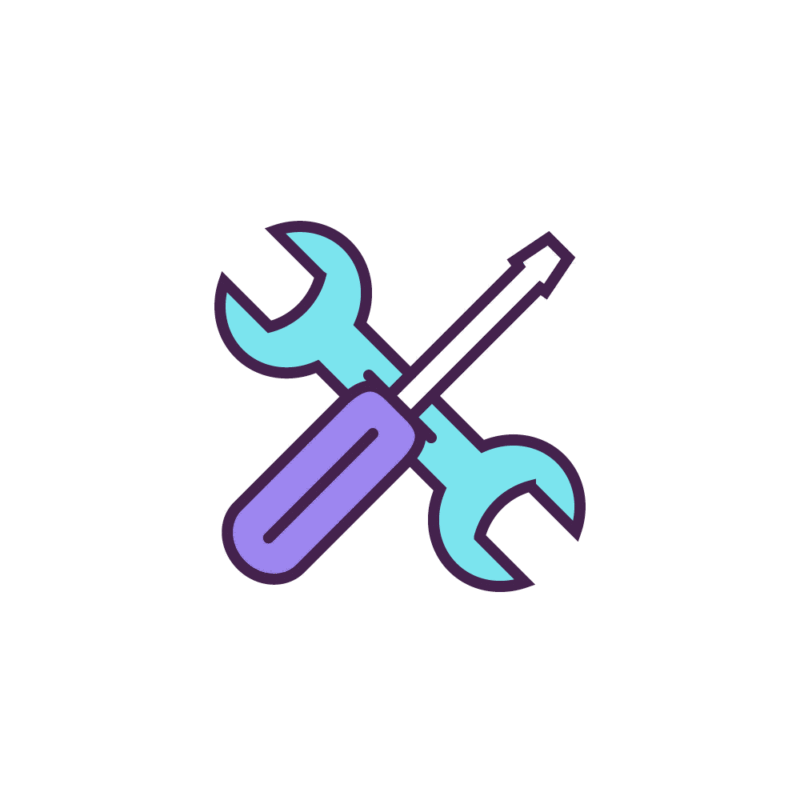 Boiler servicing is one of the most important home maintenance aspects. As much as a gas boiler service costs between £90 and £125, it can pick up issues early and save homeowners expensive repairs and ensure that your warranty remains valid.
Replacement gas boilers need to be serviced every year and most boiler manufacturers stipulate that every year after registering a new boiler replacement you must get an annual service.
This will be outlined in the boiler warranty terms and conditions. Boiler warranties are so important as they mean that if anything goes wrong with your boiler then it will be fixed free of charge.
How much are boiler repairs?
On average a boiler repair will cost around £250, therefore we can guarantee that an average repair will amount to much more than what an average boiler service cost.
Book a boiler service online here, nationwide
In order to properly keep your home warm and supplied with constant hot water, you need to ensure that your boiler is in proper working order therefore paying for an annual boiler service every year helps towards the healthy running of your boiler.
Get a service quote here – Click this link if you want a Gas Safe boiler service nationwide from Boiler Central
Average one off boiler service cost comparison
| | |
| --- | --- |
| One-off Boiler Service | Cost |
| Gas boiler service | £90-£125 |
| Oil boiler service | £100-£180 |
| LPG boiler service | £80-£125 |
| Electric | No service required |
*prices right as of 09/01/2023
Average UK boiler service cost for 2023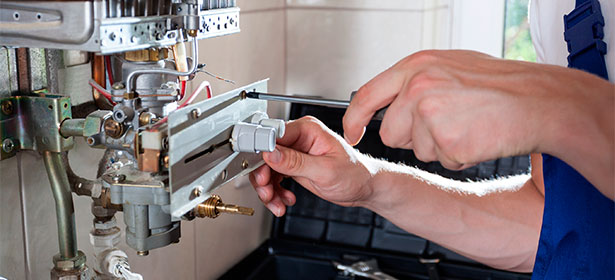 The average one off boiler service cost is £100 from all the top Gas Safe registered boiler service companies. You can get yours with Boiler Central from £90.
If you get a boiler cover plan from as little as £8.99 per month, you can get a free annual boiler service every year
National provider's boiler service costs tend to be more on average, and will usually give you a 'quote' which will end up being higher once you have entered your details and postcode.
Here at Boiler Central, we have the same price annual boiler service nationwide so we won't surprise you with higher costs along the way.
Book my service
How much does a combi boiler service cost?
Luckily combi boilers are the most popular type of gas boilers in the UK, therefore a combi boiler service cost the same as any type of gas boiler. As combi boilers are one compact unit your annual boiler service should be quicker therefore no extra costs on top for checking hot water tanks or other parts of your central heating system.
Combi boilers are designed by boiler manufacturers to be easily accessible by a Gas Safe engineer too with the boiler casing being easily removed for a one off service to take place or if your combi boiler breaks.
Best annual boiler servicing prices from Gas Safe registered engineers
If you are getting a new boiler replacement then you need to ensure it is looked after properly, therefore, it is recommended to have an annual boiler service performed by a reputable provider that is Gas Safe registered.
If you're looking for a boiler service price comparison, read below for a breakdown of the average costs per provider and also the service plans on offer. A boiler service plan is similar to our boilers on finance where you can spread the cost of service over 12 months from as little as £8.99 per month.
We will also recommend boiler cover plans and the types of cover offered in each of our plans therefore it's worth a read even if you think you have the best system or best combi boiler on the market!
Book my service
What affects the cost of a boiler service?

If you are buying a new boiler, then you need to know that you need to get your boiler serviced as often as once a year to maintain the manufacturer's warranty.
There are many variables when it comes to boiler servicing quotes and boiler service price comparison such as location is a huge factor, as we all know, prices in London and the south far surpass that of the north – it's exactly the same for gas boiler service.

Your boiler service quote can vary in price quite a lot depending on the below factors; however, you should try to work out the cost of gas boiler servicing and any annual repairs against the monthly/annual cost for a boiler service plan.
A boiler service costs between £80 and £125 depending on where you live. Comparing servicing quotes is a great way to keep costs down.

Book my service
Are gas boiler servicing costs worth the money?
If you consider the fact that a boiler service can protect you from having to pay for costly repairs then the small fee every year is worth paying. However, if you don't want to pay a lump sum every 12 months then we recommend our £8.99 service plan.
On top of this amid rising gas prices, a boiler service can increase the boiler efficiency, as boilers get older they do start to become less energy-efficient and therefore a service can slow this down to ensure that your energy bills are lower than if you don't.
Getting a boiler serviced before selling a house also looks good to prospective buyers, especially if you have a good service history that has been logged too they can see.
Most manufacturers also stipulate that their boilers must be serviced every year to keep the warranty valid. This is arguably the main point to paying for a service, because if anything goes wrong with your boiler then it will get fixed free of charge as it should include all parts, labour, and call-outs.
Factors to identify when doing a gas boiler service cost

1. Where You Live:
Boiler cover service costs vary throughout the United Kingdom and this is mainly due to a few factors such as population size, amount of available engineers and availability of parts.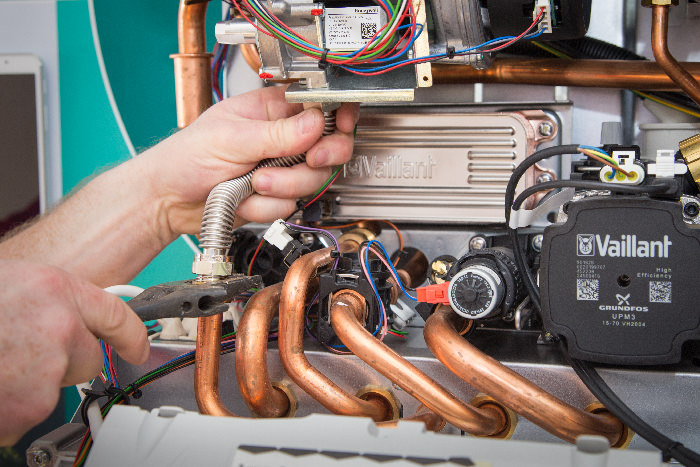 Just as the price of housing differs throughout the U.K., so do servicing costs so it may be a good idea to always get a few boiler service quotes first before going ahead.
Try to compare prices in your postcode before accepting any quote from a provider and do your due diligence, as with most things, the cost of boiler service, just like boiler installation will cost more in London.
Book my service
2. The Type of Boiler you Own: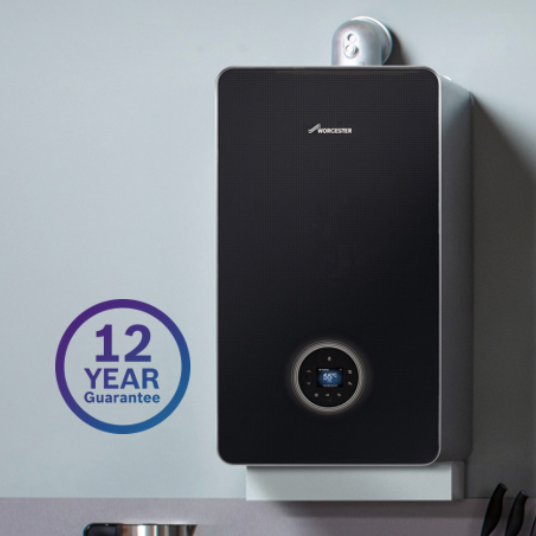 Boiler service costs will be different depending on the boiler type and brand you own.
Parts for oil boilers especially can cost more than other boiler types.

If your gas boiler is older, parts may be hard to come by or nonexistent so also bear this in mind when comparing prices.

3. The season:
If it's autumn or winter, the number of people using their boiler system goes up exponentially so simultaneously this means that the number of breakdowns and people needing repairs will be a lot higher than in the summer months – repairs and even parts can be cheaper during the spring and summer months.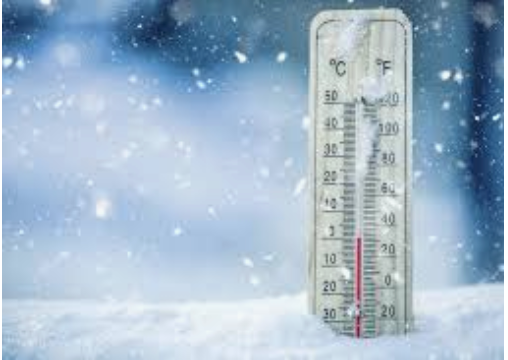 Try to do a price comparison on parts using online resources such as plumbing suppliers, you can compare them to the price of parts during the winter and see how supply and demand are affecting the costs.
Find out why summer is the best time to get a new boiler here, it could save you money!
Book my service

4. The number of engineers in your area: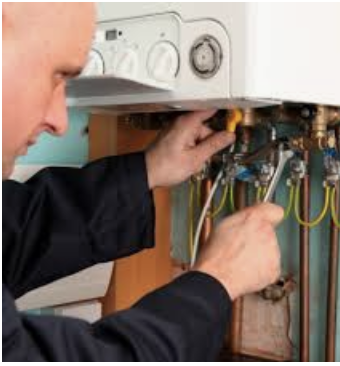 As with any economics 101, the amount of competition directly affects the price. If you have a lot of Gas Safe engineers in your area, you always can call around and get a price from each company to find the best servicing deal. They will also compete to give you the best deals when out of peak times.
The main thing to consider here is that the engineer is Gas Safe registered if you have a gas boiler or OFTEC registered if you have an oil boiler.
5. The time and day of the week:
When looking for a repair or Gas Safe engineer in your area, the cost can go up based on the time of day or the day of the week for example if you need a repair at 3 am, a home emergency call-out fee could be charged, vastly increasing the cost.

It is also the same when asking for repairs during the weekend and especially on Sundays, but breakdowns don't always stick to our schedule.

Which boiler brands does Boiler Central service annually?
Boiler Central's Gas Safe registered heating technicians can service any gas boiler and you can find a list of the top-selling boiler brands in the UK, but we can service any gas boiler. You can get a price for a one-off boiler service or start your boiler service plan from as little as £8.99.
Book my service
How to get a free boiler service
If you are looking for a free boiler service then if you take out one of our boiler cover plans then these include the cost of an annual boiler service, as you are paying for the extras, so your annual service boiler is free of charge every year while you are on the plan.
Read more about boiler cover with a free service here, and how it is exactly the same process when you need to service a boiler.
We can book your Gas Safe registered engineer to attend your home every year and carry out the free service of your boiler to the same standards as everyone else maintaining your boiler efficiency to keep utility bills down and ensuring that your warranty is kept valid.
Other things to consider when looking for a boiler service price comparison:
A comprehensive boiler cover plan or boiler and central heating cover could be the best option when looking for an annual gas boiler servicing price comparison by a Gas Safe registered heating engineer.
This is because the annual cost while including a service can be lower than any associated repairs. If you are still in 2 minds about what to do, read our blog on if a boiler service is worth the money now.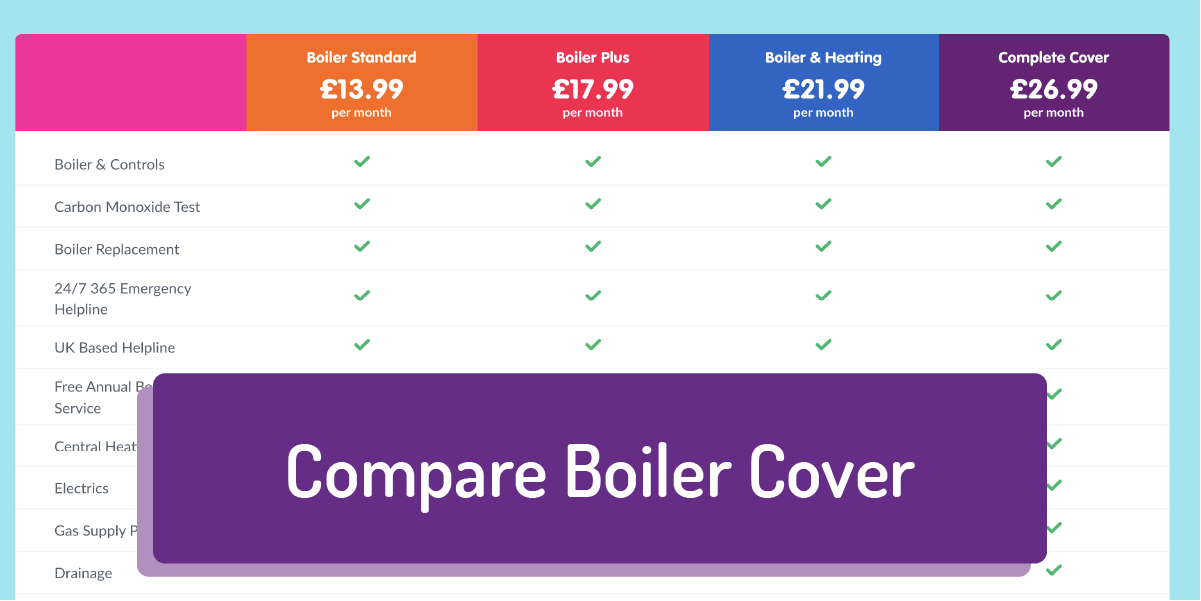 For example, our cover with an annual gas boiler service starts as little as £22.99 a month or just over £250 a year.
If you needed, for example, to service a boiler and a new gas valve replacement, your costs would be over £330 on average for one repair.
Book my service
Average costs for repair in the UK:

Combustion Fan: £229
Gas Valve: £222
Overheat Thermostat: £100
Diverter Valve: £200
Thermocouple: £90
PCB: £260
Water Pump: £210
Pressure Relief Valve: £105
Automatic Air Vent: £100
Ignition: £105
As you can see, the boiler service cost is lower than having to pay for costly repairs which could get picked up by the Gas Safe heating engineer prior to them happening.
Also, remember that older boilers may not be able to be serviced or repaired and could require replacement and parts could not be made or available anymore, giving you an even greater headache and no amount of boiler services can rectify a part if it is completely broken.

Should you need a new boiler, try our customised quote system to get an installed cost of a new boiler in your home with our circumstances for as little as £23 a month!
Book my service
Boiler service price plans can help keep costs down
Remember that if you have a gas boiler service plan in place that checking our website for the latest cover plans is the best defence against overpaying.
If you leave your boiler service plan to auto-renew, you could be paying more than you expected as the policy pricing can change without notice.
Don't worry about paying extra too, as usually if you set up a service plan the boiler service cost total will be the same.
Getting boiler service will also keep central heating running costs down, as your boiler will be working at maximum efficiency.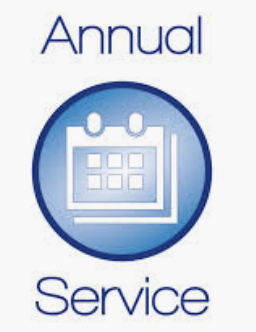 We always endeavour to provide the best information and give you the honest options for anything in the Boiler and Central Heating arena. If you have other gas appliances such as gas fires, these will need servicing separately.
How much is a boiler service in summer?
If you are wondering if there are ways to get cheap boiler service, then one possibility is to get your boiler serviced in the summer.
This is when heating engineers are the least busy and likely to be available to offer you a better deal on your gas boiler service.
Book my service
How much does a boiler service cost in London?
As we have said, there are differences in the cost of boiler service depending on your whereabouts in the UK you live. One of the main locations we get asked about is London, which can affect boiler service cost to be much higher due to the higher cost of living.
If you get a one off boiler service in London with Boiler Central you can pay less as we have standard pricing nationwide, or why not get a boiler cover plan which included a free annual boiler service.
What is boiler cover and service?
A boiler cover is a great way to protect your boiler and get a free annual boiler service every year.
Boiler cover works similarly to boiler insurance, but rather than paying for the repairs yourself and then claiming the money back if the insurers are happy, you are covered for boiler repairs and breakdowns up to a specified amount.
And if you make a claim, your monthly payment will not increase either. With regards to your annual boiler service, this will be done every year and you won't have to pay a penny extra.
How much is an LPG boiler service?
LPG boiler service costs around the same as a natural gas boiler service as they are very similar in the way that they work, they just use a different fuel type, so expect costs around £100 on average for an LPG boiler service.
Book my service
How much is an oil boiler service?
Both gas and oil boilers require an annual service.
An oil boiler service cost over £130 and can be up to £180 depending on where you live. An oil boiler service must be carried out by an OFTEC engineer or similar with the suitable qualifications and knowledge to work with oil. An oil boiler service generally costs more due to the extra parts involved and the cleaning required.
I've moved my boiler recently, should I get it serviced?
You don't necessarily need to get it serviced because you have moved your boiler, as any boiler checks should have been done when the boiler was moved and included in the moving boiler cost.
If your boiler is brand new also, you will not need to get it serviced for another 12 months. Read here about when you should get your first boiler service.
Getting a boiler service quote
Boiler Central is always here to answer any questions and provide you with a highly competitive quote when it comes to gas boiler service price comparison, new boilers, and boiler installation. Comparing boiler service quotes ensures that you always get the best price.

Please feel free to contact us with any questions or using our chat function, and we can help you to save money, time and effort with your new boiler quote or boiler service plan.
Our Gas Safe registered annual boiler service cost is one of the cheapest in the UK so any prices quoted should be very competitive.
Book my service