Heating Engineer or Plumber and What's The Difference?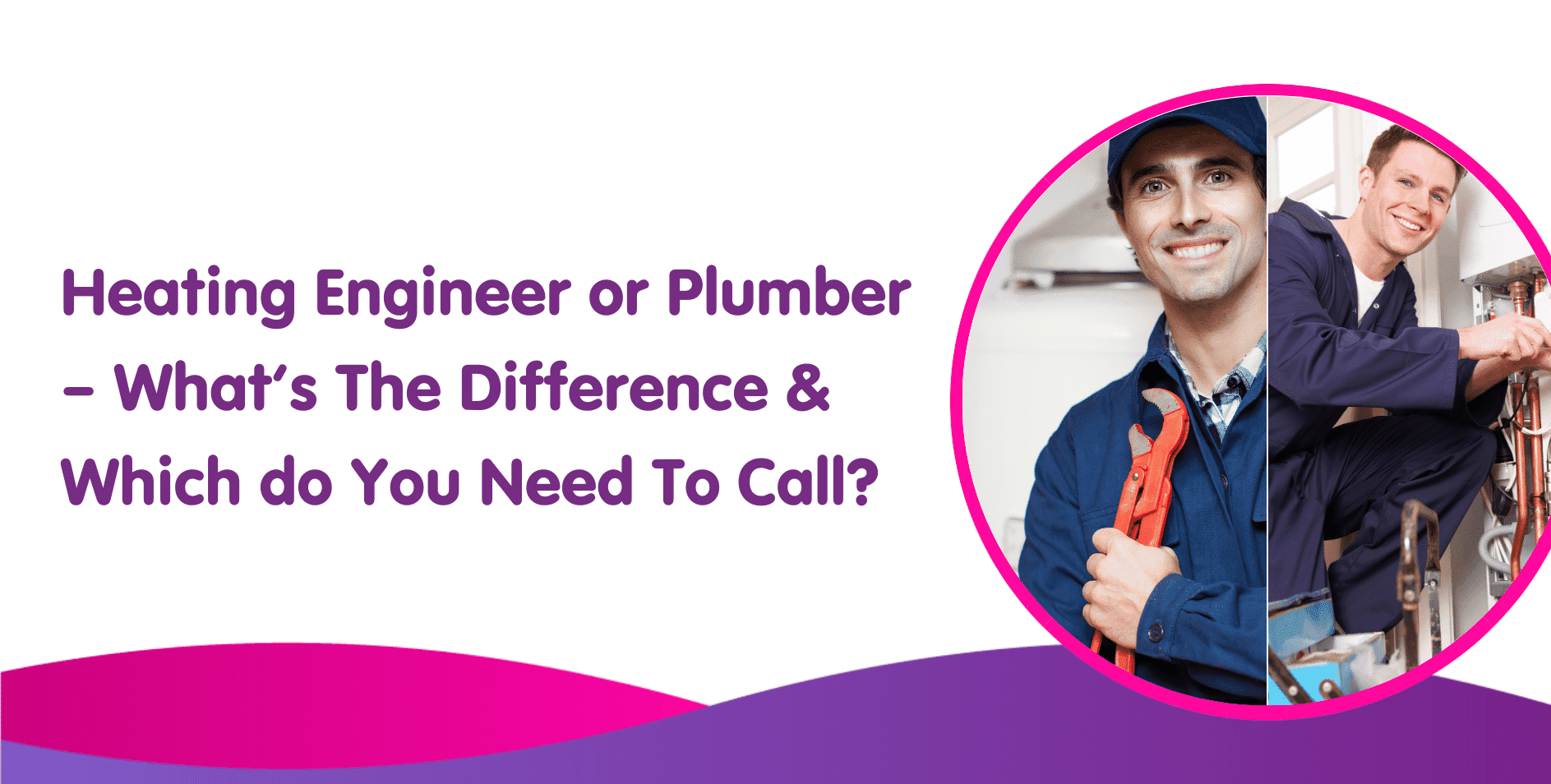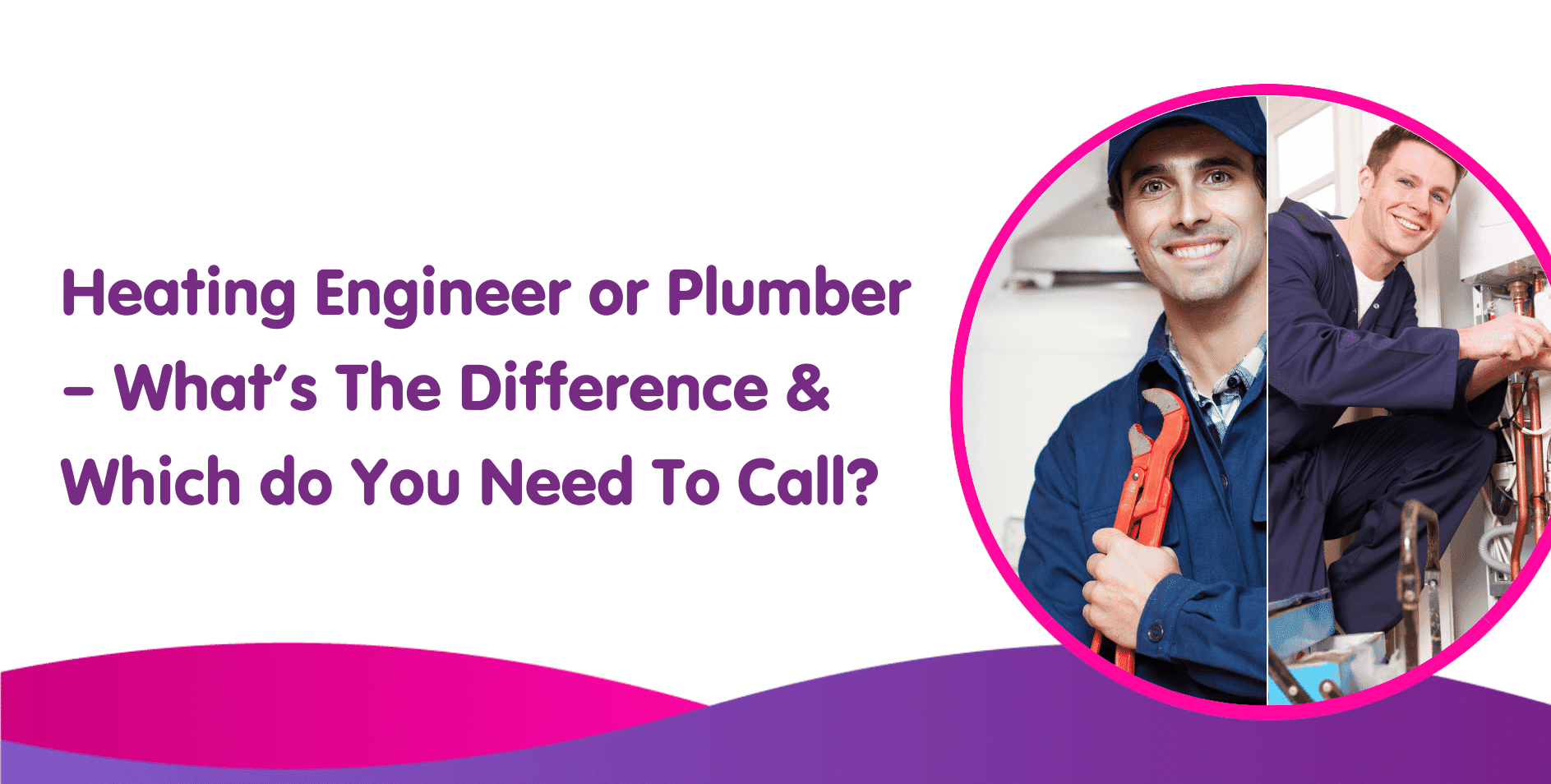 What's the difference between a plumber & heating engineer?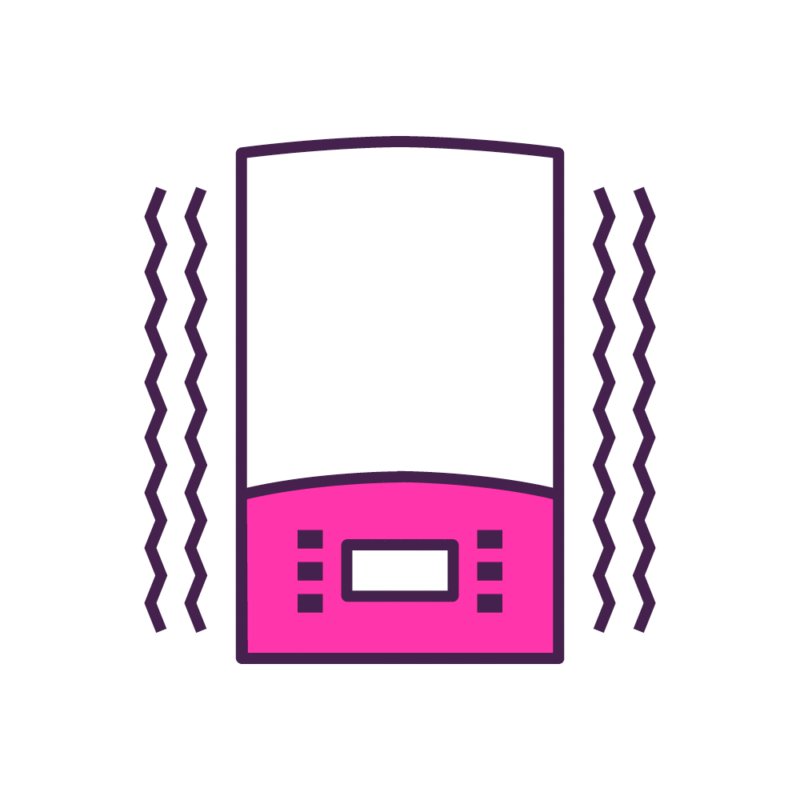 If the light on your boiler begins flickering on and off or your radiator valve has started to make a buzzing noise, then your first thought, usually after standing and scratching your head for a few moments, is likely to be, 'I'd better get someone to take a look at this.'
But who do you need to call? A heating engineer or a plumber?
Need a new boiler – Click to get a quote online in under 20 seconds now
Get an online fixed price in 20 seconds:
What kind of fuel does your boiler use?
Plumber or heating engineer – which do i need?
It's easy to get confused between the two. Many people assume that a faulty appliance with pipes running from it will need a plumber, but that isn't always the case. Although the work of plumbers and heating engineers can overlap, they are two very different professions.
As we will cover below, the two trades have separate core skill sets. There are also specific disciplines within each industry. As such, you want to make sure that when you have a problem you call out the best person for the job. If you need a replacement gas boiler, you will need a heating engineer.
In this guide, we'll clear up which tradesperson you need, what activities they carry out, and why it is important to choose the right one. If you simply want to know how much a new boiler cost, then you can get a boiler quote now which will include the installation by someone more than qualified.
Remember if you need to bleed your radiators, you don't need a Gas Safe registered engineer.
What is the difference between a heating engineer and a plumber?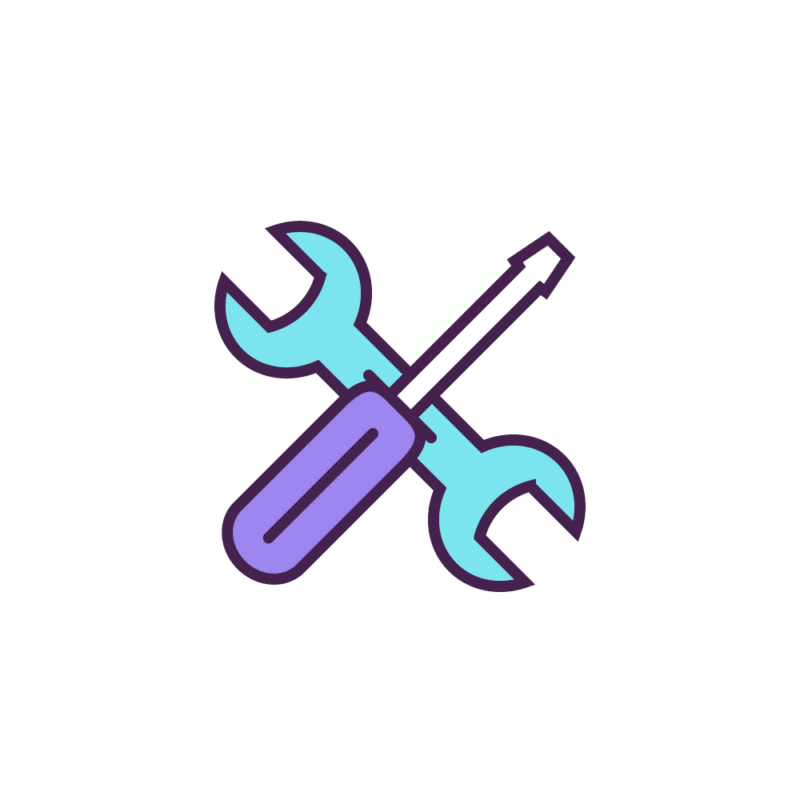 The main difference between a heating engineer and a plumber is that a heating engineer is more qualified to install heating systems. They do however have to be further qualified to be Gas Safe registered.
As a general rule, a heating engineer will work on heating systems (new boilers, radiators, hot water cylinders) and a plumber will work on any water-related jobs (drainage systems, bathroom installations, leaking pipes).
The confusion between the two often occurs because there are overlaps between the two trades and the jobs carried out can be similar.
Are heating engineers plumbers?
Lots of heating engineers start out as plumbers and choose to take further qualifications to advance in the type of work they can do. This means you often find people advertising their services like plumbers and heating engineers because they have built up knowledge and experience in both industries.
It's still really important to know that you are employing someone who is qualified to work on what they say can. If you want a safe and successful boiler installation, then you will need to make the right choice.
To get a full understanding of the two trades let's take a deeper look at the types of jobs they carry out.
What is a plumber?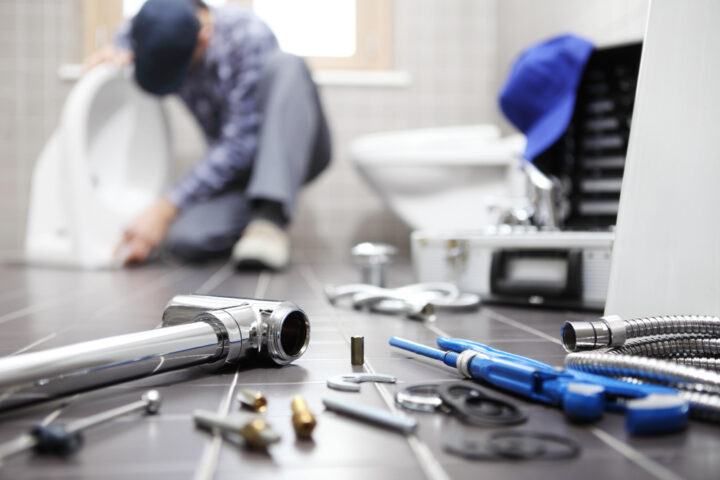 The very first plumbing system was created over 2,500 years ago but it is the Roman civilization that we most associate with the advancement in engineering. They built water channels to carry water into the city, via underground pipes made of lead.
This is where the term plumbing comes from as 'plumbum' in Latin means lead. Pipes are no longer made of lead – most domestic pipes and commercial pipes are now plastic – but the name is still used for the profession.
Typically, a plumber will work on any dry or wet pipes. This includes:
Bathroom installation (shower, taps, toilet)
Investigating a drainage blockage
Repairing or replacing a leaking pipe or tap
Sewage systems
Hot water cylinders
Fitting a dishwasher or washing machine
Frozen pipes
Loss of water
A plumber doesn't require any formal certifications to carry out work as a plumber, but to be 'fully qualified' will need to hold the NVQ level 2 or 3 plumbing and domestic heating qualification.
Level 2 provides all the basic plumbing training required for work on the job and level 3 has a variety of options to increase knowledge in a particular area, such as drainage or water recycling systems.
Plumbers will also build up knowledge and expertise from simply working on the job, often starting as an apprentice.
Get an online fixed price in 20 seconds:
What kind of fuel does your boiler use?
What is a heating engineer
Some individuals will train specifically to be a heating engineer but many engineers progress from starting out as a plumber.
They usually take the NVQ level 3 qualification, with diplomas specialising in carrying out electrical work on heating systems and servicing and maintaining hot water systems. Heating engineers will work on:
Installation of heating systems like boilers
Radiators
Pipework
Maintenance of heating systems
Hot water cylinders
Heating controls and thermostats
It's important to note that not all heating engineers will be able to carry out the above work. This is because in order to work on gas appliances (e.g. gas boilers or gas cookers) it is a legal requirement to be Gas Safe registered.
So, a heating engineer who doesn't have this certification couldn't connect a boiler to a gas supply but could wire the heating controls and thermostat.
Heating engineer qualifications
The NVQ level 3 has an option for anyone choosing gas-related units to cover the ACS safety assessment requirements. This is needed before applying for the Gas Safe licence to be able to become a Gas Safety registered engineer.
Heating engineers who don't have a Gas Safety licence will usually work alongside a gas engineer and do all the bits that don't apply to the gas supply, such as heating controls and wiring, dry pipework, and draining and power flushing heating systems.
We'll now take a closer look at the distinction between a heating engineer and a gas engineer.
What is a gas engineer?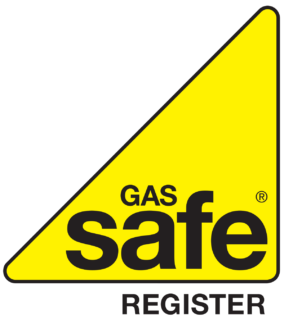 To be a gas engineer you must be licensed with the Gas Safety Register. It is a legal requirement for anyone working on gas appliances to hold this licence, so if you are hiring someone to work on a gas boiler you should check their credentials to make sure they are qualified. Likewise, anyone working on an oil boiler will need to hold an OFTEC certification.
All engineers who are Gas Safe registered will undergo a core element of safety training but there are other qualifications they can take to branch out into other areas of work. For instance, an engineer might be qualified to work on cookers, tumble dryers and gas meters but not hold a safety qualification to install boilers.
Equally, there are different types of services that gas engineers will carry out. The work tends to fall under three categories: installation, repairs, and services. So, you may find that an engineer carries out boiler repairs but doesn't replace new boilers.
Highly trained gas engineers for your safety
One of the reasons for this is the level of experience an engineer will have with different systems and appliances. If they trained as a gas engineer without previously working as a plumber or heating engineer, then they may be comfortable only working on a specific part of the gas appliance.
Likewise, some gas engineers will have started out as plumbers and already be familiar with the whole of the system and all of the jobs required to repair a fault such as a boiler leaking water or a boiler not working.
Another reason is the level of training required to deal with each appliance. Specialising in one or two systems/appliances builds up more specialist knowledge.
Gas meters require more knowledge
For instance, installing a gas meter is a very different process than installing a gas boiler. Even breaking this down further, there are subtle differences between all of the gas boilers on the market. A gas engineer who chooses to only work on repairing boilers can build up their knowledge far quicker and specialise in that service.
When hiring an engineer make sure to ask what services they provide and that they are gas safe registered to carry out the work. It's important to be specific about what work you think you need have done. If you need to install a new boiler, then it's no good getting a quote from someone who only provides boiler repair services.
Check the Gas Safe regsiter
You can check a company or an engineer is qualified to work on a gas appliance by visiting the Gas Safe Register. In addition, all Gas Safe registered engineers should carry a domestic ID card that lists their details. This will show their name, registration, photograph, and start and expiry date of the license. It will also list which appliances they are Gas Safe registered to work on.
If an individual or a company is trying to carry out work on gas appliances without being holding a licence, you can report them to the Gas Safe Register as this is an illegal practice.
Multi-trades
We've focused on the separate jobs of all three trades but it's important to highlight that there are tradespeople who will be able to carry out the roles of a plumber, heating engineer, and gas engineer. These people will have started out in one profession, usually as a plumber, and built up experience and qualifications to move into heating and gas engineering.
The benefit of hiring someone like this is that they are very experienced in all parts of the system or appliance. Often with a fault or installation, there might be multiple things that need looking at. A multi-skilled tradesperson will know how it all works and you'll save time and money by not having to hire two people to do separate jobs.
But before hiring anyone make sure they are capable of doing the work. Look at customer reviews, testimonials and examples of their previous work.
Also, ensure that whenever you are hiring someone to work on a gas appliance that they are gas safe registered. It might be tempting to hire whoever provides the cheapest quote but as we detail below, it is really important that you hire a gas safe engineer.
Get an online fixed price in 20 seconds:
What kind of fuel does your boiler use?
Does it matter if I call out a plumber or a heating engineer?
The main reason for having the correct tradesperson to work on a gas system is to protect your safety. If you call out a plumber who isn't very well qualified to change fix your leaky tap, then the worst that is likely to happen is that you'll have some damp patches on your floor.
If you call out a heating engineer or plumber to install a gas appliance and they aren't Gas Safe Registered then it could lead to serious injury or worse.
A badly repaired or newly installed gas appliance can leak carbon monoxide into your house, which prevents the blood from carrying oxygen around the body. At low levels, it can cause dizziness, confusion, stomach pains, shortness of breath, and exposure to high levels can kill you.
Smell Gas? Call the emergency line to get a trained engineer
Carbon monoxide has no smell so it can be difficult to detect if you have a gas leak. This is why it is so important not to put yourself or your family at risk if you need a boiler emergency installation.
If you can smell gas inside your house or you think you might have a gas leak you should call the gas Emergency Services on 0800 111 999.
Hopefully, this guide gives you a clear picture of who to contact in the future. If you are looking for a qualified team to install a new boiler then you can be safe in the knowledge that our expert team of installers are all Gas Safe registered.
Heating engineer or plumber for boilers?
If you need a new boiler you need a Gas Safe registered engineer. You can get a fixed price quote now with Boiler Central that only used registered engineers.
If you need a new boiler but think the cost is too high at the moment, Why not consider boiler finance where you can spread the cost of the boiler over 2 years or more right now. You can even get 0% interest-free boiler finance.