Best Oil Boilers UK – Find the best oil boiler for your home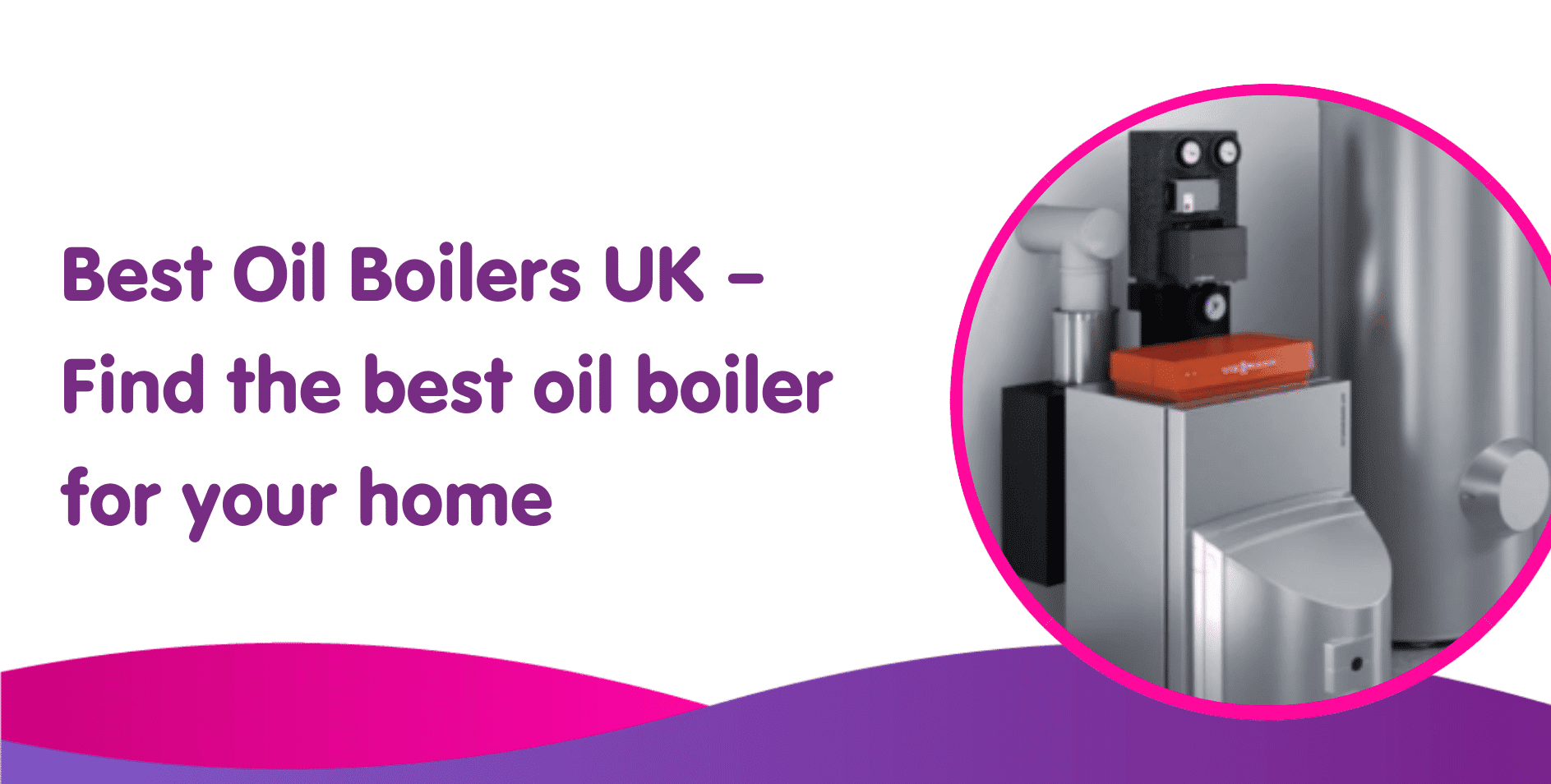 What is the best oil boiler? Here are our top 5 oil boilers to buy right now
When you're not on the national gas grid, you have to look to alternative fuels for your heat and hot water needs. Electricity and LPG are options, but their new boiler cost is off-putting, which then often leaves oil as the best option.
In this article, we'll take a closer look at the oil firing boiler and provide you with some suggestions for some of the best oil boilers for home heating and hot water supplies.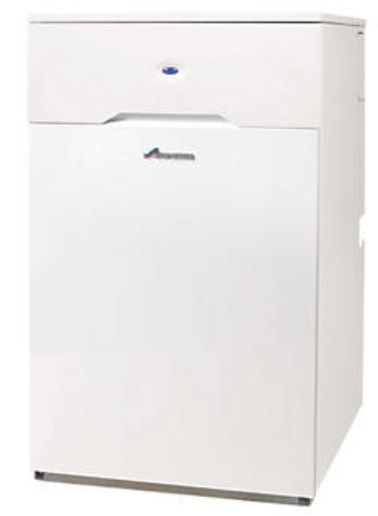 What is an oil boiler?
An oil boiler can provide hot water and heating for your home. This type of system requires a tank to store the oil, which is usually sited within the garden and then for bulk deliveries of the fuel via tanker.
The best combi boilers, best system boilers and regular boilers are all available though as with gas, the combi tends to be the most popular option.
Oil boilers offer a great range of choices in where and how they are sited. From in the kitchen to outside the garage; they can also be floor or wall-mounted.
Book an OFTEC oil boiler service here online with Boiler Central
get-a-quote]
How does an oil boiler work?
In terms of mechanics, an oil boiler works in pretty much the same way as a gas boiler. So that means that the water enters the boiler, and the oil becomes ignited within the boiler's combustion chamber.
The heat exchanger then does its magic bypassing the heat across the water. Now you have hot water to circulate through the heating system and for when you turn the hot water tap on.
Best oil boilers for home heating to buy
We've checked out the key UK oil boiler manufacturers to see what their offering is within these types of boilers. All these boilers are perfect for home heating where oil boilers are the best option.
Viessmann Vitorondens 200-T oil boiler
Viessmann manufacture this cast iron oil condensing boiler which achieves up to 97% efficiency. The 200-T is fitted with an Inox-Radial heat exchanger made from stainless steel which is then combined with a highly durable Eutectoplex heating plate. This technology combination means that Viessmann is confident enough to offer a ten-year guarantee on the heat exchanger.
The 200-T is available in nine different energy outputs from 20.2 to 107.3kW, making this a viable option for all sizes of homes.

Worcester Bosch Greenstar Heatslave II oil boiler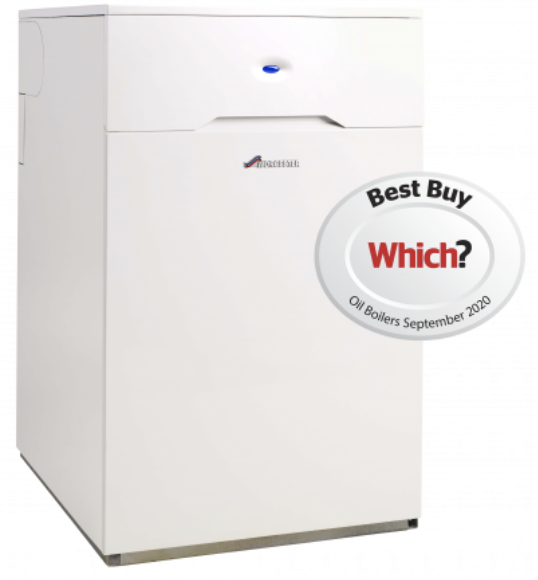 This is the top-selling oil boiler from Worcester Bosch, a UK company formed in Worcester back in 1962. Designed for all sizes of homes with up to two bathrooms, the Greenstar comes in three energy outputs of 18, 25 and 32kW.
This is an oil boiler suitable for kitchen installation, and it's small enough to fit under a standard worktop. As a combi boiler, you'll always have access to immediate hot water with the controls allowing the set-up of very precise heating and water temperatures.
The Greenstar Heatslave can provide a hot water flow rate of up to 15 litres every minute. Worcester Bosch offers a five-year guarantee on the primary heat exchanger and ten years on the secondary heat exchanger.
Check out the latest Greenstart Heatslave range:
Get an online fixed price in 20 seconds:
What kind of fuel does your boiler use?
Grant VortexBlue oil boiler
The' blue' in the name of this oil-fired boiler from Grant is due to its blue flame. This, in turn, results in a much cleaner combustion process and very low NOx emissions compared to the standard yellow flame. The VortexBlue achieves efficiency levels of between 90.8 – 94.56% making it one of the most efficient boilers currently available.
Grant boilers is a company with over four decades of boiler manufacturing experience and who have been awarded several Which? Best Buy awards. This model is available in outputs from 15-36kW and comes with a 10-year guarantee when fitted by authorised oil boiler installers.
Warmflow Agentis oil boiler
This internal combi boiler is from Warmflow, a company based in Northern Ireland and which has over 45 years experience in the heating sector. This is the UK's only AA-rated oil boiler, which means that you can save 5 litres of fuel every week compared to other brands. The Agentis comes with a built-in frost thermostat and a high energy heat exchanger.
This boiler's slimline design means that it can fit into the kitchen, and it comes with a five-year warranty for both parts and labours.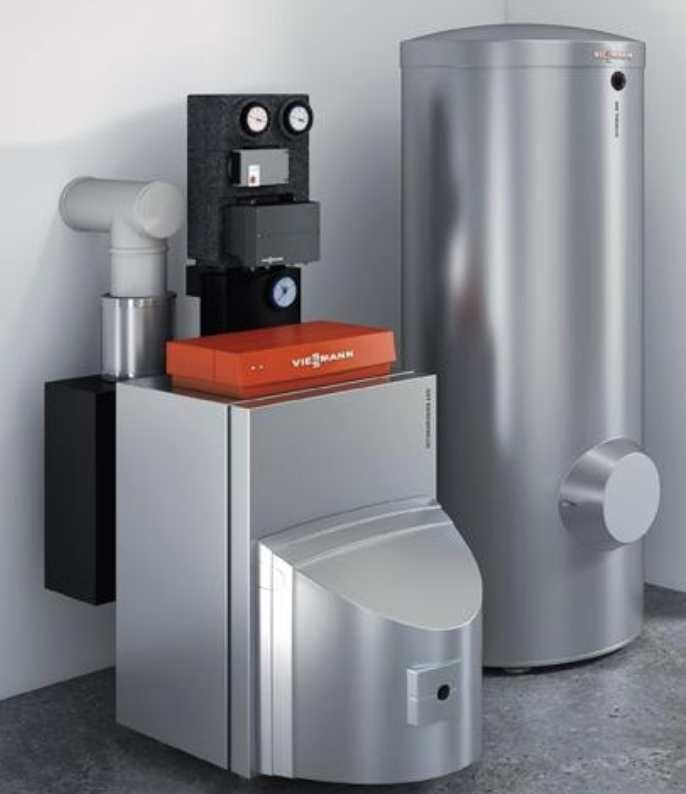 Mistral Sealed System – Condensing Oil Boiler
All four models in this range achieve a 92% level of efficiency and are just 41cm wide making it easy to find somewhere for it to go. And if there still isn't enough room to place the boiler inside then it's also available as an outdoor model.
The Mistral system has heating outputs of between 15 and 41kW meaning that this model is suitable for a wide range of home sizes.
Mistral Boilers is a UK company based in Telford, Shropshire and has over forty years of experience in manufacturing oil-fired boilers which are efficient and environmentally friendly.
Get an online fixed price in 20 seconds:
What kind of fuel does your boiler use?
Best oil fired boiler for efficiency
High-efficiency oil boilers can achieve an efficiency level of over 90%. As with all boilers, it's essential to arrange an annual oil boiler service to maintain that efficiency level and to ensure that you use a company that has qualified heating engineers for any boiler installation.
Dropping the thermostat by a single degree can make a big difference to the amount of oil used while it makes very little difference to how warm the home or water feels, so it is worth making sure that an oil boiler is a set-up for maximum efficiency.
Get the best prices for oil boilers
An oil new boiler cost is more than gas replacement boilers, there's no getting away from that, and then there's also the need for an oil tank. But that said it's not unusual for an oil boiler to be still working 35 years after installation, so that's near twice the life expectancy of a gas boiler.
| | | | |
| --- | --- | --- | --- |
| Manufacturer | Model | Energy Output | Starting Price |
| Viessmann | Vitorondens 200-T | 9 options: 20.2 – 107.3kW | |
| Worcester Bosch | Greenstar Heatslave II | 18, 25 and 32kW | £2,369 |
| Grant | VortexBlue | 15 – 36kW | |
| Warmflow | Agentis | 15 – 33kW | £2,267 |
| Mistral | Sealed System | 15 – 41kW | |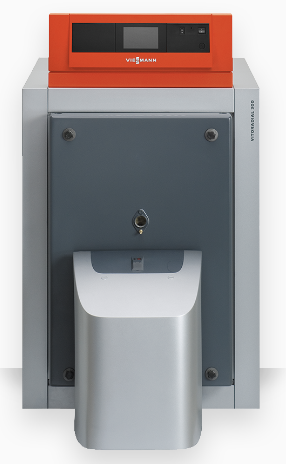 Best oil boilers: Final verdict
Oil boilers are an excellent option for homes where there's no access to mains gas. Despite their initial higher price to purchase, they offer savings in terms of their lifespan and they provide exception efficiency levels. It's super important to get the best oil boiler for your type of home so you get adequate heating.
If you're in the process of looking for an oil boiler replacement, then do get in touch so that we can find the very best boiler deals for you.
Get an online fixed price in 20 seconds:
What kind of fuel does your boiler use?