Oil Boiler Service Cost, Booking & Checklist Guide
Table of Contents
Oil boiler service guide, costs & booking an OFTEC engineer online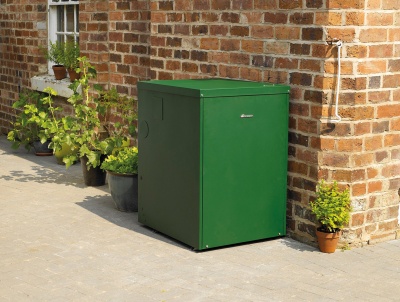 Like most central heating systems, an oil boiler requires an annual service to ensure safety, efficiency and longevity.
Book an OFTEC oil boiler service nationwide online here
An oil boiler works by burning oil as a fuel, instead of the most common fuel type in the UK which is natural gas. They heat the water up and the heated water is circulated around your home to your taps, showers, and radiators as needed.
OFTEC recommends that oil-fired boilers, tanks, and equipment be serviced at a minimum once per year and oil can be easily contaminated, which can affect the reliability and efficiency of the system.
The boiler may stop working for minor reasons, most of which can be avoided with an annual service. An OFTEC engineer will need to fix it and even boilers that are clean will get dirty over time. An annual service is essential to prevent any emergency breakdowns in the depths of winter when you need your oil boiler the most.
Get an online fixed price in 20 seconds:
Q What kind of fuel does your boiler use?
How to get an oil boiler service
Book an oil boiler service online now through Boiler Central using our online booking form for OFTEC registered heating engineers that cover all the major brands such as Worcester Bosch, Warmflow, Grant, Firebird and more.
Choose your service date and book and pay online here
What is included in an oil boiler service?
When getting an oil boiler service you will want to know what you are paying for and to ensure that it is worth the cost, therefore the engineer will inspect your boiler to ensure it is in good condition and test the efficiency. The average oil boiler service takes about an hour. 
During this time, the engineer will:
Ask about any problems with your boiler.
Ensure compliance with safety regulations, and visually inspect the boiler and any associated pipes (including your oil tank or supply pipe).
Clean the flue.
To check combustion, use a flue gas analyzer.
Check your oil tank for water.
For any indications of leakage, inspect the supply line.
Clean the boiler casing.
Clean the heat exchanger and burner
Replace the boiler nozzle.
To ensure that safety systems are working properly, test them (including any thermostats or pressure relief valves).
To verify that the boiler is operating properly, turn it on at the end so you have your heating and hot water
After your service is completed, the engineer will provide you with an OFTEC CD/11 form that lists all the work done.
Important note before we go any further: An OFTEC registered engineer which is the oil boiler equivalent to the Gas Safe register, must complete annual boiler service. We only work with OFTEC registered engineers.
Oil boiler service cost
Let's first answer the big question: How much does oil boiler maintenance cost?
An oil boiler inspection session costs between £120-170+ VAT. Prices for boiler service will vary across the country. For instance, in London, you will likely pay more than in northern parts of the UK.
Is an oil boiler service worth it?
It may seem like a waste to pay the £120 annual service fee, however, there are many benefits that outweigh the cost implications which make a service not a waste of money, but it is a wise investment.
The cost of oil boiler service usually includes a visual inspection and the replacement of expensive or critical parts. Your heating engineer will tell you which parts must be replaced to prevent damage to your tank or heating system. Here are some of the main reasons to get your oil boiler serviced.
Keep your oil boiler warranty valid
Many boiler manufacturers require that homeowners have their boiler serviced by a heating engineer at least once every twelve months. The warranty may be voided if they do not use the annual boiler service.
Oil boilers are no exception. You'll likely find out in the fine print that your warranty terms and conditions specify that your boiler must be serviced annually by an OFTEC oil boiler technician.
Prevent Oil Boiler Repairs & Breakdowns
Many problems that oil boilers can have are unavoidable. It is important to have your boiler serviced before they start deteriorating and cost you money.
The cost of oil boiler service usually includes a visual inspection and the replacement of expensive or critical parts. Your heating engineer will tell you which parts must be replaced to prevent damage to your tank or heating system.
Safety
A boiler that isn't combusting correctly could emit lethal carbon monoxide fumes. To ensure safety, an engineer will inspect the boiler during your service.
Efficiency
Oil boilers that aren't serviced every year can "soot up". Your boiler will become less efficient as it will require more fuel to keep the temperature constant. The service will remove the soot and make your boiler more cost-effective.