Glow Worm Boiler Reviews 2023, Prices & Model Guide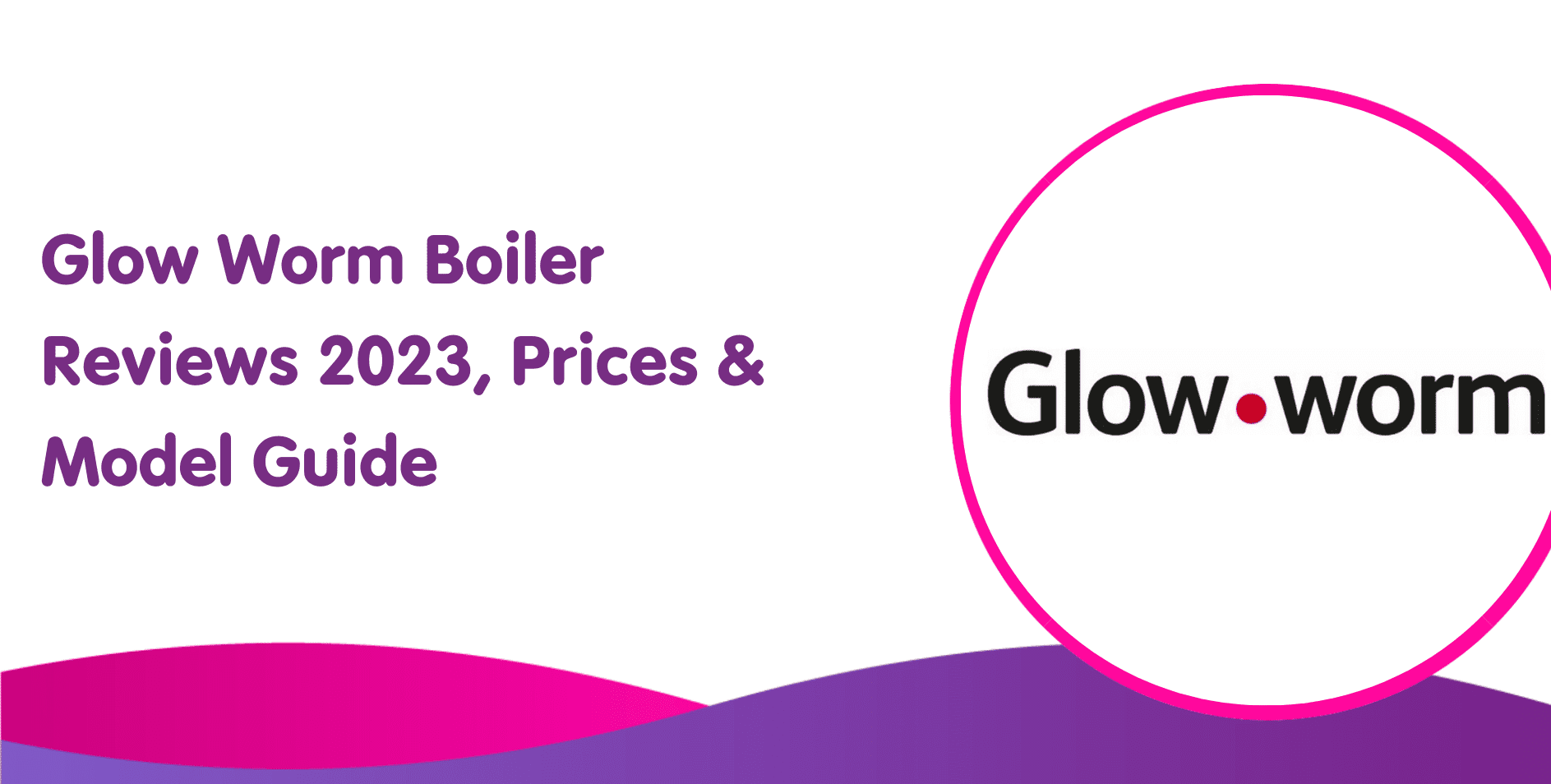 Glow Worm boiler reviews and price guide for 2023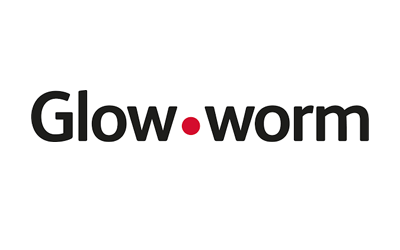 If you are asking yourself if Glow Worm boilers are any good, you can find out for yourself by reading all the key information and the Glow Worm boiler reviews below.
Glow Worm boilers view itself as a pioneer of heating solutions and have been offering the UK market all things boiler-related for the last eighty years.
The company, founded in 1934 in a quiet town in Derbyshire, is wholly focused on delivering reliable and effective products designed to stand the test of time.
It's important to note, however, that Glow Worm is no longer an independent company as in 2001, Vaillant, one of Europe's biggest boiler manufacturers, acquired the brand and has been overseeing it ever since.
Get an online fixed price in 20 seconds:
What kind of fuel does your boiler use?
Who makes Glow Worm boilers?
Vaillant and Glow Worm are now a 2 in 1 brand. Is Vaillant making Glow Worm boilers? The answer is; yes.
Thus, you should bear in mind that in our reviews when we talk about the products of the modern Glow Worm brand, we're really referring to the activities of another, larger multinational that also makes some of the most efficient replacement boilers in the UK
The following is a review of Glow Worm boilers, their features, advantages, disadvantages, and whether you should get one for your home. If you want to know more about getting quotes for these boilers or any type, read our advice here.
Glow Worm combi boilers reviews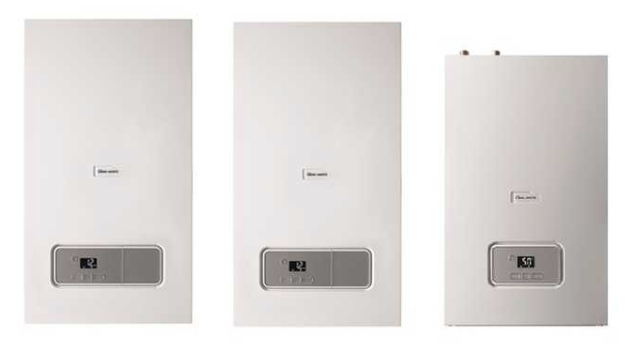 As part of our Glow Worm reviews, we have to start with the most popular boiler type. Choosing the right Glow Worm combi boiler model for you and your family is a big decision which will last for a long period of time.
You need something that will serve you long into the future and won't break down the moment the winter arrives.
The last thing you want is an unreliable or even dangerous piece of equipment that fails to heat your radiators and periodically spews out carbon monoxide.
If we tried to review every single one of the Glow Worm combi boilers when there are more than two-dozen best combi boilers which we have whittled down to 5 here, we'd be here all day.
Instead, we're going to talk about the general benefits of Glow Worm combi systems – and the Glow Worm boiler problems.
Most modern homes use so-called "combi" boilers, devices that combine the task of heating hot water and the central heating system in a single unit.
The purpose of Glow Worm combi boilers is to save space, provide all heating functions in one piece of equipment, and reduce maintenance costs.
Glow Worm combi boiler range:
Glow Worm offers a range of high-efficiency replacement combi boilers, including:
Glow Worm Ultimate 3
Glow Worm Ultimate 30
Glow Worm Energy 30c
Glow Worm Energy 35c
Glow Worm Energy 25c
Glow Worm Betacom 4
Glow Worm Easicom 3
These boilers are all rated ErP A-rated for efficiency, except for the Essential boiler, and many of them are small enough to fit inside regular kitchen cupboards.
The Glow Worm 30kW combi boiler also reviews rather similar to the above Glow Worm boiler models.
Get an online fixed price in 20 seconds:
What kind of fuel does your boiler use?
What warranty do you get with a Glow Worm combi?
Glow Worm offers free warranties on some of the models, including the Glow Worm Ultimate 3 30kw and Essential, providing additional peace of mind.
Glow Worm boiler Warranty is usually between 1-10 years as the standard for parts and labour.
The warranty often proves to you how much the manufacturer believes in its boiler. Along with knowing how long your warranty will last you also need to know how to register the boiler, how to keep your warranty valid and what your boiler covers you for.
See their website to see Glow Worms' full boiler warranty terms and conditions.
Perhaps the most impressive feature of the company's combi boilers is that some do not need LPG conversion kits – they'll work with alternative fuel sources right out of the box.
The Glow Worm combi boiler provides hot water and heating in numerous unit sizes, designed to cater for everyone from the smallest of apartments to the largest of mansions.
You will also be pleased to know the Glow Worm combi boiler prices vary massively between £1,500 to £3,000.
The benefits of Glow Worm combi boilers
Let's list some of the critical benefits of Glow Worm combi boilers:
While not the best-known brand for consumers, it's renowned among boiler maintenance professionals and uses similar parts to Valiance-branded products, making them easy to service
Maximum energy efficiency on all Glow Worm combi boiler except the Essential model
Comes in a variety of sizes, providing discreet options for those who want to conceal their boilers in attractive cabinets
Modern design and a bright display panel on the front providing homeowners and boiler engineers with important metrics
How long do Glow Worm combi boilers last?
A good quality boiler is now expected to last around 10 to 15 years.
You could find if you have an old inefficient boiler, you may be able to make some large savings by now upgrading to a new model which is more efficient.
The latest new boiler are now designed not to waste energy when not needed which will keep fuel bills low and also keep carbon emissions low.
Upgrading your old Glow Worm heating system to a new Glow Worm combi boiler can yield substantial savings for homeowners.
If you're currently using a G-rated boiler, then moving to a Glow Worm Ultimate will, according to the Energy Saving Trust, cut your annual heating bill by more than £305.
Get an online fixed price in 20 seconds:
What kind of fuel does your boiler use?
Glow Worm System boiler reviews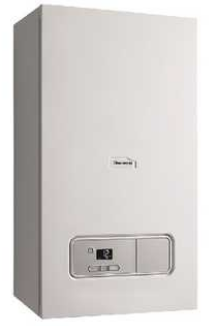 A Glow Worm System boiler works in a slightly different way from a combi boiler.
Instead of taking water from a tank in your loft and then using the stored water to heat a water tank, these types of boilers heat water directly from the mains.
All the best system boilers like the ones in this guide use a small cylinder to warm the water before pumping it to the rest of the house.
Glow Worm markets its system boilers to people who live in flats, maisonettes and families with limited space.
The company's offerings are small, compact and relatively discreet.
Glow Worm system boilers
Just as with the combi boilers, many system boilers come with a free warranty and ErP A rating.
The warranty is great because if your Glow Worm boiler has a no hot water problem or another fault occurs causing your boiler not to work correctly; then you will be pleased to know that your Glow Worm boiler will be covered without you having to pay any fees.
A glow green boiler engineer would come out and solve the issue. Glow green is a term used for a Gas Safe heating engineer.
The Ultimate 3 system boiler is the company's most reliable option and comes with five years parts and labour guarantee.
The slightly less costly Easicom 3 has a three-year warranty (with the opportunity to extend) and achieves the maximum ErP A rating. Unlike the other models, Glow Worm makes it in the company's Belper factory in Derbyshire.
Finally, the Energy system boiler is a unit explicitly designed to fit inside kitchen cupboards and comes in a variety of sizes, including 12, 15, 18, 25 and 30 kW versions.
Glow Worm System boiler models:
Glow Worm Energy system boilers
Glow Worm Ultimate3 system boiler
Glow Worm Easicom3 system boilers
All of the above Glow Worm system boiler prices vary between £650 to £1,800, including the annual Glow Worm service cost and warranty but not the installation cost.
The Glow Worm boilers also include a manual in case issues occur which you can solve yourself without a glow green engineer (Gas Safe heating engineer).
Glow Worm's system boilers offer several advantages over the competition.
First, their most recent boiler models come with bright, easy-to-read displays that you can use to set timers or diagnose problems.
Second, it uses automotive-grade components, designed to withstand the extreme wear and tear that boilers experience throughout their lifetimes.
Third, it uses something called a Grundfos modulating pump, a component that helps to slash the unit's energy use and adds to reliability.
The ethos of the product, therefore, is clear: to create something that will last as long as possible.
The Benefits Of Glow Worm System Boilers
System boilers come with a five-year warranty or a three-year version with the option to extend (depending on the model you buy)
Comes with a high level of flue compatibility, enabling you to adjust the type of exhaust you use depending on your situation
Easy to source replacement parts
A high-grade aluminium heat exchanger modelled on designs from the automotive industry.
Easy-to-read LCD for both homeowners and engineers to diagnose problems
Glow Worm employs a range of sound-deadening technologies in its system boilers to cut down on annoying whirring noises that some make.
This technology makes them ideal for those who live in cramped accommodation and want something that isn't going to disturb their sleep (or that of their neighbours).
Get an online fixed price in 20 seconds:
What kind of fuel does your boiler use?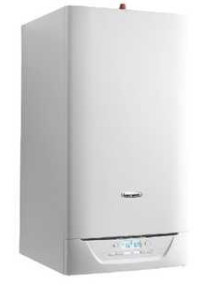 Glow Worm heat only boiler reviews
Some households use the classic trio of water tanks, storage cylinder and boiler unit to heat their homes.
While it's becoming less popular, it's still an essential market for Glow Worm and one that they intend to serve.
Glow Worm heat-only boilers:
The company offers three brands of energy heat-only boilers:
Glow Worm Energy Regular boiler
Ultimate3 Regular Open-Vent boiler
Easicom3 Regular boiler
The basic Energy version is compact, operates nearly silently, and comes with an ErP A rating, helping to cut down on fuel bills.
The Ultimate 3 regular boiler is the company's flagship heat-only boiler. It comes with a similar, compact design as well as an impressive five-year warranty, just like the combi and system versions of the product.
Finally, the Easicom has an extendable three-year warranty for those who want it and also comes with the company's signature ErP A rating for efficiency.
Glow green engineers have great reviews if people have had any issues and have to use the Glow Worm warranty engineers.
Get an online fixed price in 20 seconds:
What kind of fuel does your boiler use?
The benefits of Glow Worm heat only boilers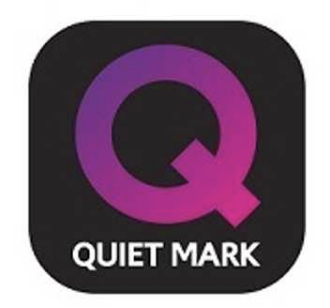 So what are the benefits of Glow Worm heat only boilers?
They make use of high-grade automotive materials to enhance working lifetimes
High levels of efficiency across the board, including value-orientated products
Parts and labour warranties on select products
Easy for engineers to inspect, service and maintain
Available in a range of power outputs
Some models are small enough to fit in a kitchen cupboard out of sight
Glow Worm boiler reliability
While Glow Worm's range might offer an impressive array of features, the most crucial factor for most buyers is good-old-fashioned reliability.
Will the boiler continues to perform, year after year, even in sub-zero temperatures. In the unlikely event of a breakdown, check out the most common Glow Worm errors and faults here.
Historically, boilers were unreliable because manufacturers imported cheap parts from overseas, primarily China.
Units would work for a few years, but eventually, problems would inevitably creep in. Even Vaillant boilers got a bad reputation for sourcing components from substandard suppliers.
Glow Worm, however, has upped its game.
The company doesn't rely on cheap imported components like many of its competitors (and even its parent company).
Instead, manufacturers many of the fastest-wearing critical parts in-house, helping to reduce issues that its customers face. The Ultimate 3, for instance, uses a high-quality Grundfos pump that the company makes itself.
A great point for you to know after looking through Glow Worm boiler reviews since 2018 there is barely a bad word said about this reliable company.
Whether it is a Glow Worm gas boiler, Glow Worm heat-only boiler, combi boiler by Glow Worm or the system boilers by Glow Worm.
Frequently Asked Questions (FAQ's)
Glow Worm boiler prices

As experienced homeowners know, the cost of a new boiler isn't just the boiler unit itself, but all of the labour and accessories required to fit it, but luckily at Boiler Central if you get a Glow Worm boiler from us you get the installation included in the price as well as the warranty.
Remember often the boiler price does not include the installation fees, but you can request a quote online now using our contact form if you are looking for a replacement Glow Worm boiler or compare other brands too to see if you fancy something different.
How much is a Glow Worm boiler?
Below are the average Glow Worm boiler prices:
Combi boiler to combi swap – £1,595
System boiler to combi conversion – £2,390
New boiler install – £2,795
Back boiler to a combi – £3,199
System boiler to the system – £1,895
Megaflo unvented boiler – £2,390
Expect to pay London boiler installation prices if you're in the UK capital
If you would like to get a fixed price online including boiler installation and VAT click here
Glow Worm does as much as it can to get the cost of installation down by making its boilers low-priced.
It supplies its boilers with a list of standard parts and flue accessories, helping installers fit in a variety of situations, whether bare, in a cupboard or a regular utility space.
Are Glow Worm boilers any good?
This is a very good question, and Glow Worm have years of boiler manufacturing experience and has been acquired by German heating giants Vaillant and is the choice of one of the biggest installation companies in the UK, British Gas. However, Glow Worm boilers in recent times have been overtaken by the likes of Worcester Bosch, Viessmann & Ideal in terms of reliability, warranty and appearance.
Where can I buy a Glow Worm boiler with installation?
You can get a full Glow Worm boiler installation quote via our online form at Boiler Central. We don't quote for Gow Worm boilers online as they aren't the most popular boiler, but if you would like a direct replacement, then you can ask us and we will endeavour to give you a fixed price for Gas SAfe installation and you could get your Glow Worm boiler installed as soon as next day!
Get an online fixed price in 20 seconds:
What kind of fuel does your boiler use?
Built-in frost protection
It's not uncommon for heating systems to experience frost damage.
During cold winter weather, temperatures in the pipes can get down below zero, causing the water inside to freeze and expand.
This expansion process then damages them and boiler internals, causing systemwide failure and often necessitating wholesale replacement.
Fortunately, Glow Worm supplies its boilers with frost protection technology that stops ice from damaging the condensate pipe.
The idea behind the technology is simple: keep the condensate pipe above freezing point by letting the boiler tick over on low heat.
Frost prevention is more important than you might initially think.
Suppose, for instance, that you've booked Christmas week off spend time at your relatives.
While you're away, you don't need the heating on so your house will get cold. If temperatures drop below zero, however, it is chilly enough to freeze water in pipes, causing the damage described above.
Frost protection automatically prevents this from happening in your absence.
The boiler keeps heating water gently to eliminate any chance of ice while, at the same time, maintaining low energy consumption to prevent your bills from spiralling out of control.
Glow Worm boiler warranties
Warranty is great for peace of mind in case any boiler problems occur.
The average Glow Worm warranty is between 2 to 7 years with an option to extend the warranty with certain models by using the Glow Worms Club Energy Installers.
Glow Worm vs other manufacturers
Glow Worm's main competition is from Worcester Bosch boilers and Ideal Logic Plus boilers.
Both companies offer boilers in a similar price range, providing consumers with ample competition.
In terms of the warranty, the competition is roughly the same.
Ideal Logic offers a five-year warranty on its premium boilers, just like Glow Worm boilers.
Another lesser known boiler manufacturer Zanussi boilers are also in competition with glow worm in terms of price. Backed by Ideal they make some of the cheapest boilers available too.
Glow Worm's boilers are the product of a long, evolutionary process you can trace back decades.
The company believes that it has found the best solution to your boiler problems that current technology allows, using new state of the art materials as they arrive.
The firm, however, isn't the most innovative on the market.
Its boilers aren't game-changers – they're essentially units that are now reaching the performance limits of the current paradigm.
With that said, the entire industry is in the same rut. Nobody has come up with a better or more affordable way, as yet, of providing water heating services in homes.
When it comes to the volume of water that Glow Worm units can process, it's a clear leader.
The Glow Worm Ultimate 3 is capable of hot water heating of 30.6 kW which is similar to comparable products on the market, as the Worcester 30I.
However, it takes the lead in heating output, offering an impressive 30 kW, compared to the competition's 24 kW.
Get an online fixed price in 20 seconds:
What kind of fuel does your boiler use?
Overall Glow Worm boiler review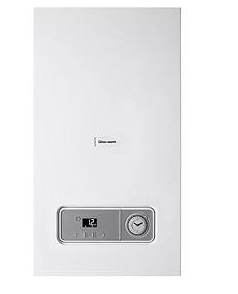 The conclusion is usually that Glow Worm is a company with a long heritage and ample expertise in helping homeowners get the cost of their heating and hot water down.
The value proposition is undoubtedly compelling. Most Glow Worm boilers come with extended warranties and high energy efficiency ratings.
The vast majority also feature benefits like in-built frost protection and stainless steel heat exchangers.
Stainless steel heat exchangers play a big part in the boiler reliability to prevent boiler problems.
The real advantage over the competition is their focus on high-quality components.
This is the reason they are the ultimate boiler:
Glow Worms boilers, therefore, should be at the forefront of your mind when considering a new energy-saving heating unit.
Get an online fixed price in 20 seconds:
What kind of fuel does your boiler use?