Glow Worm Boiler Thermostats & Controls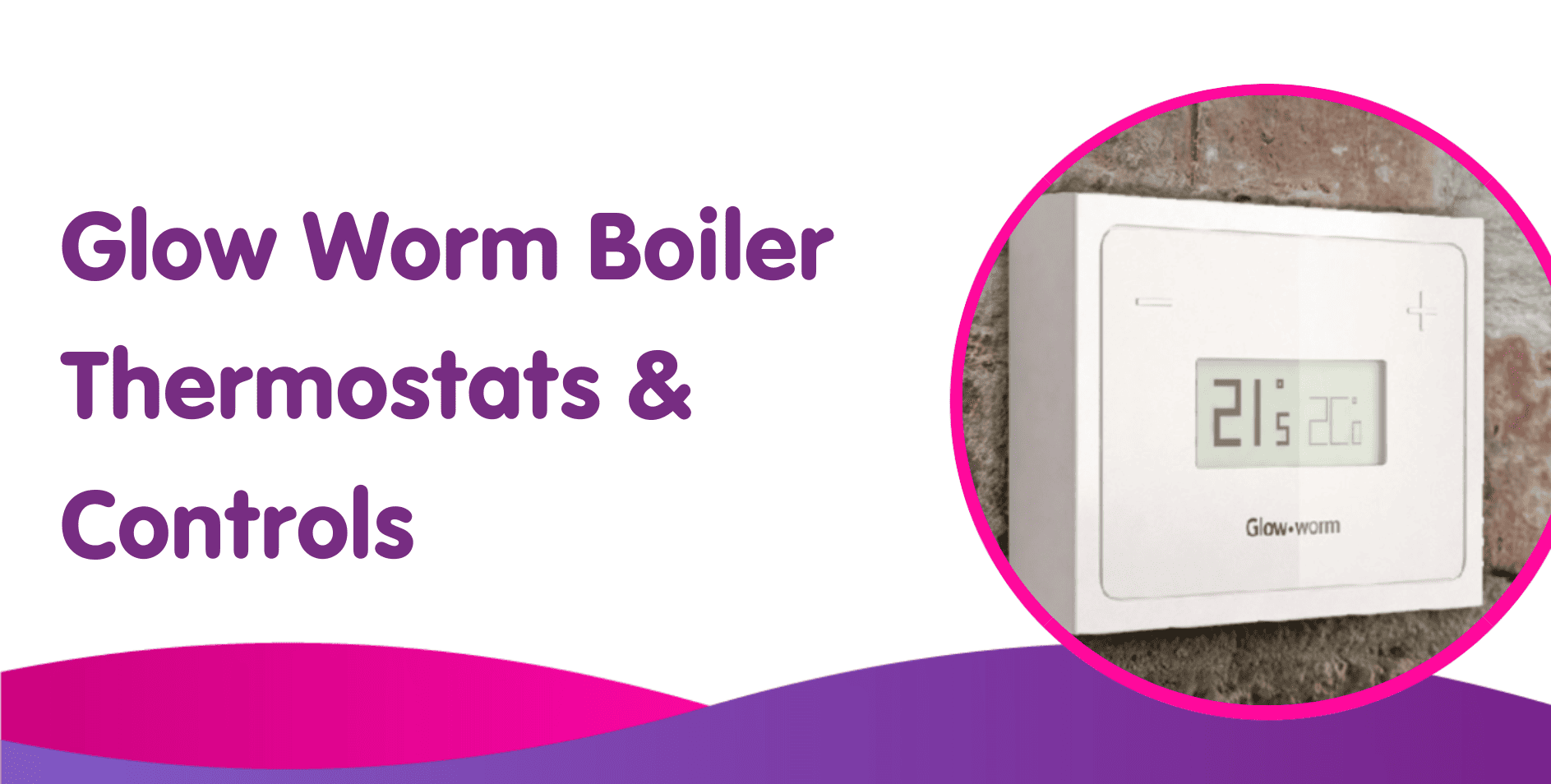 Thermostats for Glow Worm boilers to control your home heating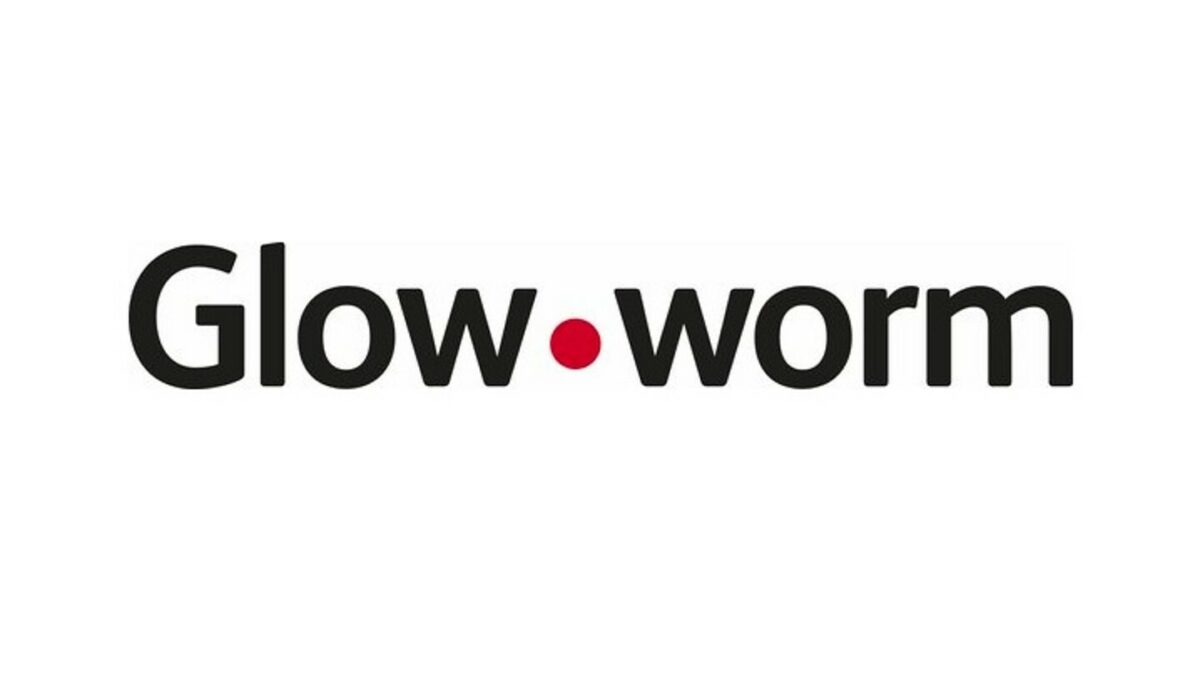 If you'd like your heating system to adapt to weather conditions or try to warm each room at a different temperature, then you are in luck because Glow Worm offers a broad range of diverse control options, each with distinctive qualities and features.
With over 80 years of experience, Glow Worm has been manufacturing boilers with the best energy efficiency, consequently, with a selection that includes combi, system, and standard configurations, Glow Worm boilers are high-performing heating systems to meet your heating needs.
Fill in the form for a free new Glow Worm boiler quotes
Get an online fixed price in 20 seconds:
What kind of fuel does your boiler use?
Choosing the right Glow Worm controls or thermostat for your central heating
Glow Worm's heating options cover gas boilers for domestic use, hot water cylinders, renewable technologies, and domestic controls. Therefore, because each Glow Worm boiler control, including room thermostats, outdoor wireless sensors, and intelligent heating assistants, has unique characteristics and advantages, read on to learn about them and which matches your home's heating needs.
Ensuring that you get the best controls for your boiler ensures that your energy bills will be as low as they can be as long as you use your thermostat properly to control your central heating and if you are getting a replacement then you should get a free thermostat included in the new boiler cost too.
Types of glow worm boiler controls
Glow Worm offers a great collection of thermostats and controls—giving you total control over your central heating and home's temperature. Their programmable room control technology gives users comprehensive and simple to master home control devices.
These devices allow customers to attain their desired temperature quickly and thoroughly, so even if you have the best combi boiler, if your wireless controls or thermostat are letting you down then it can mean higher energy bills. Let's take a look at these devices and their controls:
Glow Worm thermostats, wired & wireless controls
Smart thermostats are the brain that controls your home's heating or cooling system, regardless if that system comprises a heat pump boiler, furnace, and central AC. By monitoring and controlling temperatures in every part of your house, a thermostat allows you to control heating and room temperatures remotely.
Glow Worm offers an adverse range of thermostats that are easy to use and have the most simple connection and system. These programmable thermostats help you manage your boiler's heating system. Remember that your thermostat is not included in your Glow Worm boiler warranty.
Glow worm's climastat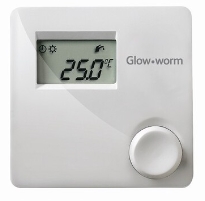 The Glow Worm Climastat is a basic room thermostat that allows you to personalise the comfort of your heating system while also increasing the effectiveness of your system.
The Climastat room thermostat will allow you to alter the temperatures of radiators by using its built-in modulating regulator and talking directly to the boiler to attain the desired temperature for your room. It has a standard interface that makes it simple for you to create heating programs and allows you to control your heating effectively.
It has a simple, discreet two-wire connection that achieves +3% ErP efficiency. It is the most straightforward, easy-to-use, yet effective heating control for boilers.
Key features:
Wall-mounted Climastat connects via an easy low-voltage eBus
You can use the existing cables when replacing another thermostat
Traditional interface that allows customers to set up heating programs
eBus Climastat connection implies that the boiler will adjust to control heating efficiently
Get an online fixed price in 20 seconds:
What kind of fuel does your boiler use?
Glow worm's 230V room thermostat
The 230V Room Thermostat by Glow Worm is the ideal thermostat for an easy heating control system that allows you to control the temperature of your rooms. It's a basic thermostat that allows for simple control of room temperatures via an analogue.
It will help you maintain the desired temperature within your home. This simple control is compatible with all Glow Worm boilers, except the Ultracom
35 store.
Key features:
Simple to use
Simple analogue control of the room temperature
All Glow Worm boilers are compatible with the exclusion of Ultracom₂ 35 store
Glow Worm boiler controls and thermostats
It is essential to match your boilers and appliances with user-friendly controls that can enhance the efficiency of your heating system. All Glow Worm control panels are user-friendly and feature simple push buttons, a large screen, and an attractive design.
They also utilise the eBus protocol to communicate directly and effectively to the boiler, making it an efficient heating system, which can save energy costs.
Glow worm's climapro₂ RF control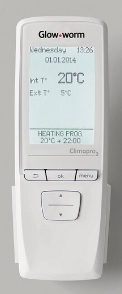 Climapro2 RF control by Glow Worm is a programmable thermostat that is one of the most intelligent wireless room thermostats. This intuitive and intelligent control allows you to set up central hot and heating needs for every aspect of your daily life.
This highly user-friendly handheld remote control allows you to control the entire operation over your central heating system and hot water from your couch. Just set up your heating systems according to your lifestyle and timetable.
The remote control is compatible with any Glow Worm boiler, making central heating more simple than ever before to manage.
Key features:
Wireless thermostat and operates from anywhere inside the home
Wall bracket for base position and safe storage
The rf receiver slots inside the central boiler (simple wireless installation; no electrician is required)
Clear menus to set the hot water and heating programs
Automatic service reminders and annual daylight saving time
Weather compensation with a simple wireless sensor for outdoor use
Easy-to-use handheld units can be mounted on the wall or portable in the living space
Displays with backlights provide users with the most advanced controls and functions
Two-channel wireless room thermostat
Control system for central heating that will meet your schedule and lifestyle
Glow worm's miSet control
Glow Worm's modern MiSet control is a tremendous fuss-free heating control. It features a touch-screen interface and user-friendly features; you can control your thermostat using just a touch of a finger.
The MiSet control has both wireless and wired models, and when coupled with a Glow Worm boiler, they deliver the best performance that will keep your home cosy for many years.
This device has a Touch interface that allows hassle-free heating right at your fingertips and a time programming assistant that helps you set your timer using just a few easy steps. You can ensure maximum performance for your Glow Worm heating system using the MiSet control.
Key features:
Touch interface allows for easy heating right at your fingertips
Time Programming Assistant helps you set the timer using just a few steps
Boiler modulation will ensure maximum performance and maximum effectiveness for your Glow Worm heating device
Get an online fixed price in 20 seconds:
What kind of fuel does your boiler use?
Glow Worm smart home option
You can also use smart home thermostat control to manage your heating system. If you'd like to turn off the heating since you'll be away until later, or if you'd like to have hot water for bathing while you're rushing back home.
Smart home automation systems can meet your needs easily. With the Glow Worm smart control MiGo and its specific applications, you can easily manage your home.
MiGo personal heating assistant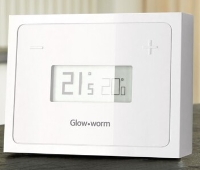 MiGo offers a control unit and an application that allows you to manage your hot water and heating requirements using your phone from anywhere, whenever you'd like. The MiGo Personal Heating Assistant will also improve your comfort while reducing your cost of energy.
After instalment, it learns about your energy requirements and determines the temperature you want without delay, and if you request 21 degrees, you'll receive 21 degrees.
Specifically designed to work with new or existing Glow Worm boilers, this device utilises eBUS technology that communicates with your boiler to ensure that you're only using the appropriate amounts of electricity. You'll conserve more energy and money than other thermostats with Wi-Fi connectivity.
MiGo only uses your energy whenever it's required. It computes a number based on the location of its sensor and the nearby weather stations to calculate the temperature outside of your home, with no need to install a separate temperature sensor.
The most significant advantage of this control is that it can manage multiple heating systems at the same or other places. MiGo can be accessed and shared across many smartphones.
This means that everyone in the family members can be able to control their heating systems. A single app can manage multiple MiGo thermostats installed in different homes, e.g. your mom's house and your own home.
The MiGo app allows you access to your heater, details on heating and hot water usage outside and inside, and overall status reports. It has been created to be user-friendly and easy to use. You can also perform a system assessment by taking an easy questionnaire when you set the app up to find the most effective setting combination for your needs.
Key features:
Control of hot and remote heating
Automatically detects your energy needs
Internet weather compensation
Cost-saving potential at its maximum
Clear electronic paper display
Easy-to-use and intuitive interface
Energy and gas consumption monitoring
Sensors
Sensors are an essential component of any heater as they allow you to have total control over the boiler and the temperature inside your home and also enable you to lower your energy costs drastically. Glow Worm also has a few sensor control options that help you run an efficient heating system and save on energy bills.
Glow worm's wireless outdoor sensor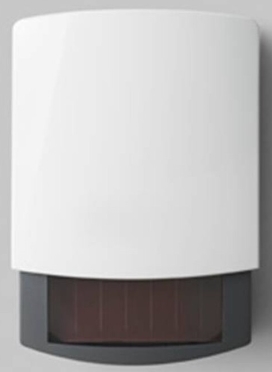 Glow Worm's wireless outdoor sensor monitors the outside temperature and communicates the temperature to the system, compensating for the weather for optimal effectiveness. It's a tiny sensor that doesn't need any wiring between it and the boiler—meaning it's easy and quick to set up.
It doesn't require batteries since it operates with indirect sunlight that recharges the tiny PV cells. The Glow Worm Wireless Outdoor Sensor will help you make your boiler run at its maximum efficiency and save more cash on your monthly bills.
Key features:
Allows for weather compensation when paired with Climapro2 RF and Climapro1 RF
It works on indirect sunlight that recharges the small PV cells
Easy and fast to set up
No batteries required
FAQs
What is the ideal temperature for Glow Worm boilers?
The recommended boiler temperature that your boiler should be is usually between 65°C-75°C as this will help avoid any damage to your boiler as well as any harm to you and your household from being too hot or too cold.
Temperatures that are too hot could cause harm such as burns to you whenever hot water is in use and using temperatures that are too cold can have certain diseases caused by water droplets in machinery, so making sure your boiler is within this range is very important for a number of reasons.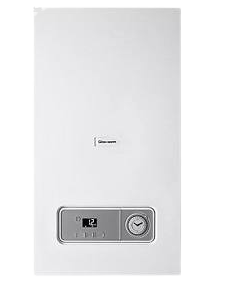 What is weather compensation?
Weather compensating technology means that the boiler is aware of what the climate is like outside and adjusts your heating to the perfect temperature for comfort. This means that you won't be spending money unnecessarily on your heating and energy bills from it being too high all of the time.
Glow Worm thermostats & controls conclusion
Central heating and hot water controls for domestic use are essential to provide a cosy, warm living environment while cutting costs through improved efficiency. Controls are flexible; therefore, it's crucial to pick the correct control for you and your heating system.
Glow Worm offers eight control options that provide high efficiency and save energy costs. From room thermostats and sensors to smart home options, you'll surely find one to match your needs. Get your new replacement boiler from Boiler Central and you will get at least a free wireless thermostat to help keep your running costs down.
Get an online fixed price in 20 seconds:
What kind of fuel does your boiler use?