How Your Boiler Can Combat the Energy Crisis and Cut Your Bills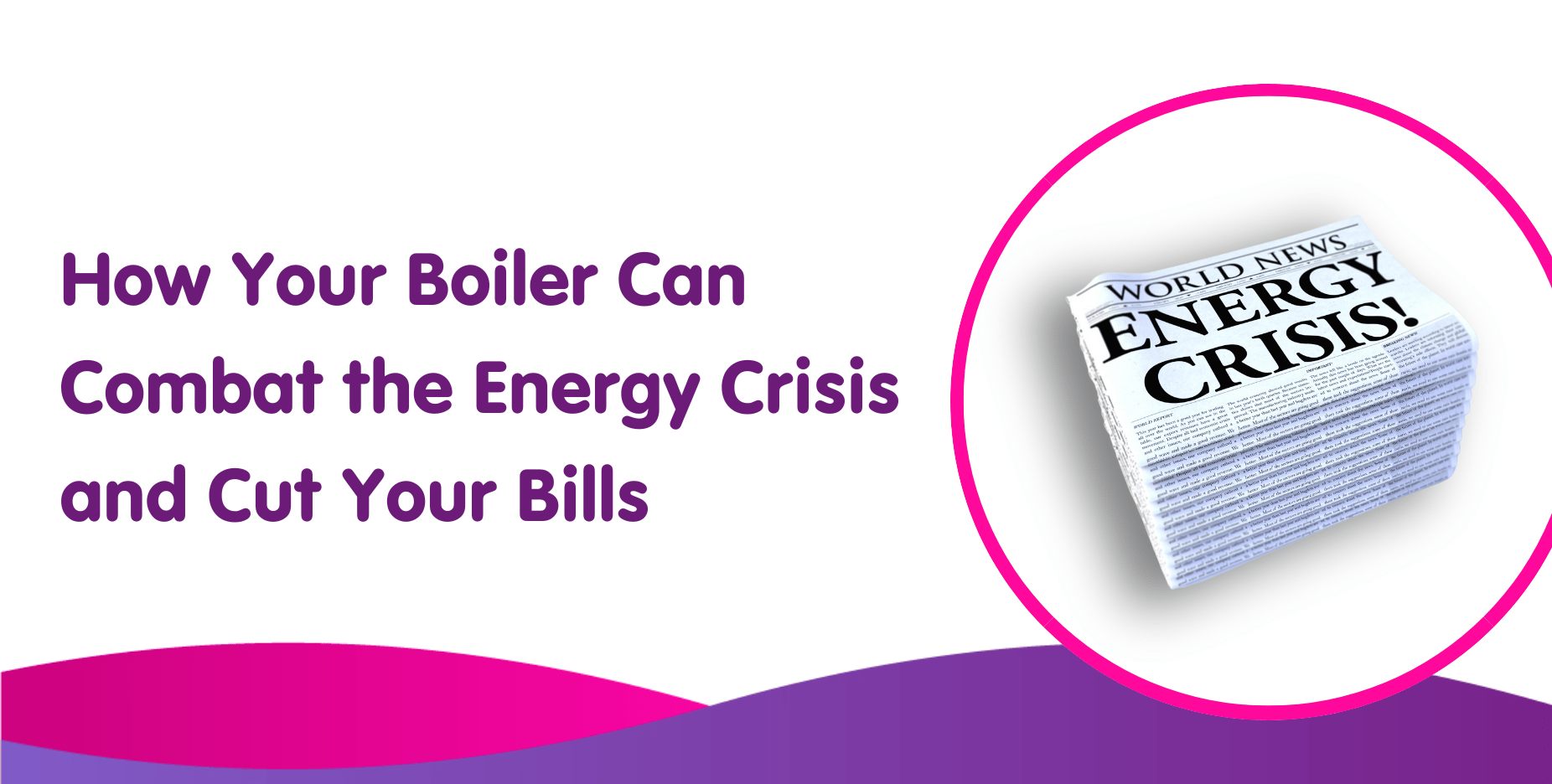 With energy prices continuing to rise, it's important to find ways to reduce your energy consumption and lower your bills. In this article, we will explain what the energy crisis is, how it affects you, and how your boiler can be a key tool in reducing your energy usage and costs. By making some simple changes, you can make a big difference to your wallet and the planet.
What is an Energy Crisis?
The energy crisis refers to a situation where demand for energy exceeds supply, leading to power shortages, increased prices, and unstable energy supplies. The crisis is typically caused by a combination of factors such as population growth, economic development, and changing energy consumption patterns.
Get an online fixed price in 20 seconds:
What kind of fuel does your boiler use?
Causes of the Energy Crisis
There are several reasons for the current energy crisis:
The global population is rapidly growing, leading to increased demand for energy.
Economic development in emerging economies such as China and India has led to increased energy consumption.
The shift towards renewable energy sources has been slow, and many countries still heavily rely on non-renewable sources such as coal and oil.
Impacts of the Energy Crisis
The energy crisis has far-reaching impacts on the economy, environment, and society. One of the most significant effects is the rising cost of energy, which affects both businesses and individuals. The shortage of power also disrupts economic activity and leads to increased greenhouse gas emissions, contributing to climate change.
Solutions to the Energy Crisis
Several solutions can be implemented to address the energy crisis. First, countries can invest in renewable energy sources such as wind, solar, and hydropower to reduce their reliance on non-renewable sources. Second, energy efficiency measures such as energy-efficient buildings and appliances can help reduce overall energy consumption. Third, governments can implement policies such as carbon taxes to incentivize businesses to reduce their carbon footprint.
Can a boiler lower energy consumption?
We have been going through a global energy crisis. Millions of people are struggling to keep up with the prices as the average residential energy bill has surpassed £200.
What is the average energy bill?
On September 8, the government announced a price freeze for ordinary households of £2,500 per year commencing in October 2022. This would result in fuel poverty for 6.7 million families. The Energy Price Guarantee, which was supposed to last two years, will now only last six months. But it will end in April 2023, according to the Chancellor on October 17. After that, "targeted support" would take the place of the Energy Price Guarantee. The design of the support is currently being reviewed by the Treasury.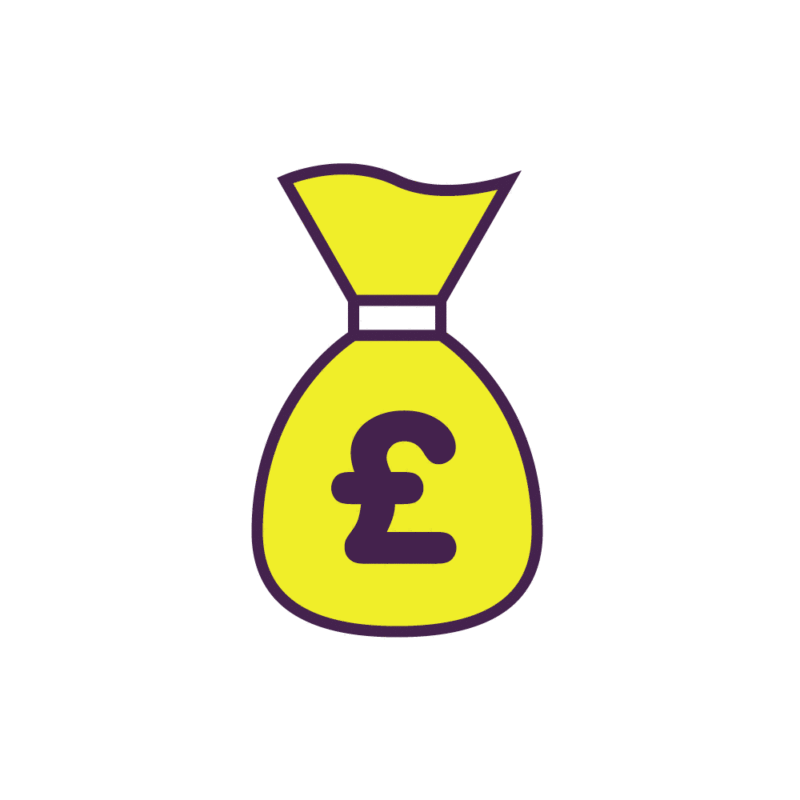 Change your boiler – save money
According to experts, a straightforward modification to your boiler could save household expenses by almost £200. As a consequence of Ofgem lifting the annual cap on household energy bills to an unprecedented £2,500. Families throughout the nation are presently feeling the effects of a major fossil fuel energy crisis, such as coal use. Even while this figure is far lower than the £3,549 that was supposed to go into force prior to Prime Minister Liz Truss' surprise intervention freezing the costs. Millions of people will endure fuel poverty this winter. As consumers look for methods to lower their growing energy bills, experts have found that lowering the flow temperature on your boiler might save them up to 8% on heating expenses.
With a straightforward energy-saving tip, households may reduce their expenses by £200 at the present electricity and gas prices.
Learn how to start saving money on energy bills here
What should I do to save money during this energy crisis?
Lower the flow temperature of your boiler
In the UK, an excessive number of condensing combi boilers aren't performing at their best, especially in UK households. They are overcharging consumers for gas, producing additional pollutants, and a rise in costs.
We advise decreasing the flow temperature from 70-80 C to 60°C or below. This increases the possibility that boilers will function at their ideal 95% efficiency.
This could lower residential energy use and costs by 6–8 per cent without compromising comfort levels. Although it may not appear to be much of a reduction at first, this modification was quite small and inexpensive.
Get an online fixed price in 20 seconds:
What kind of fuel does your boiler use?
How is Rishi Sunak helping the UK Boiler Industry during this Energy Crisis?
Energy experts have urged Prime Minister Rishi Sunak to release a consultation that would aid the UK's boiler industry in producing gas boilers that are ready to run on hydrogen as the country struggles to wean itself off of natural gas prices.
The European Union and European countries are enhancing their energy security due to external influences, notably given the rising sales of gas. Given its reliance on gas for heating, the UK was particularly hard struck by the price hike. Many experts have urged the UK to gradually replace gas boilers with electric boilers, and energy-efficient heat pumps to reduce this natural gas demand, as the natural gas demand reaches new heights.
Should I replace my gas boiler starting in 2025?
No, starting in 2025, it is true that gas boilers will be banned. However, it is anticipated that new construction houses beginning in 2025 won't meet the targets for reducing carbon emissions by 75% to 80% using a gas-fired boiler. As a result, it is expected that newly constructed homes would use renewable energy heating technology, like a heat pump. However, you should always look for a new boiler – check this page to see how much a new boiler costs
Can my old gas boiler still be replaced?
You can replace your boiler with a gas-registered engineer, but you are not required to do so before 2025. Though there haven't yet been any legislation or policy changes implemented. There is talk that only gas-fired boilers that can connect to a hydrogen-gas supply will be available in the future.
Rest confident that we will have a full selection of hydrogen-ready boilers accessible if the situation arises where only such boilers can be sold in the future.
Get an online fixed price in 20 seconds:
What kind of fuel does your boiler use?
How is the British government acting during the energy crisis?
The government unveiled a new plan on September 8th to freeze household bills at an average of £2,500 per year.
According to the plan, the average annual energy expenditure for a typical household won't exceed £2,500 starting on October 1 (this will last until April 2023, as revealed on 17 October 2022). Please be aware that only the price per unit, not the total energy bill for a family, has been capped. People usually mean the average annual cost of £2,500, which includes consuming 2,900 kWh of electricity and 12,000 kWh of gas. The amount of energy a home uses will determine how expensive their annual energy bill is. This amount accounts for the elimination of green levies. It will replace the current energy price cap and be worth about £150 per household.
Households in Britain are covered by the policy, but those in Northern Ireland—where there is a different energy regime—will receive the same level of assistance.
Families who don't purchase gas or electricity directly from any energy companies will receive assistance from a fund and won't suffer any financial hardship.
The Chancellor announced policies in May 2022 to assist households with the high cost of electricity this winter. The actions are:
Additional focused support during this Energy Crisis
A one-time "cost of living payment" of £650, totalling £5 billion, will be given to 8 million households who receive the lowest incomes or means-tested assistance. This payment will be made in July and the fall immediately to bank accounts.
A one-time pensioner cost of living payment of £300 will be given to the 8 million pensioners who receive the Winter Fuel Payment.
A one-time disability payment worth £150 will be given to the 6 million disabled persons who receive non-means-tested disability benefits. Many will also receive a £650 payment from means-tested benefits, for a total of £800, which will offset the rise in average price since October.
From October, the Household Support Fund will rise by £500 million, and legislation extending it to all devolved countries will be introduced.
The cost-of-living payments will assist one-third of all households.
Universal support
The £400 payout will be doubled from the original £200 rebate that was announced in February. This indicates that it is not required to be repaid.
According to the government, the package of support since February has a total value of £37 billion, with 75% going to disadvantaged households, and the overall worth of the new measures is £15 billion.
It also states that the majority of households will receive £550 (the £150 council tax rebate plus the $400 rebate) starting in April. Pensioners will receive £800 in assistance, while households receiving means-tested benefits will get $1200.
This follows the government's earlier this year introduction of two measures. One was a £200 reimbursement that was issued in October 2022 but had to be repaid. The £400 rebate has taken its place as a replacement. Additionally, the government created a £150 council tax energy rebate for English homeowners in bands A to D.
Get an online fixed price in 20 seconds:
What kind of fuel does your boiler use?
What is the government of Wales doing during this Energy Crisis?
The Welsh Government is offering an extended package of targeted assistance in Wales to help address the situation. This comprises:
Households in Council Tax Bands A through D and all households receiving assistance from the Council Tax Reduction Scheme will receive a £150 cost of living payment (irrespective of Council Tax band).
independent of how households pay for their energy and whether they use on-grid or off-grid fuels, an additional £200 Welsh Fuel Support Scheme payment to assist with energy prices.
Beginning on September 26, eligible households can submit a claim for this funding through their local council.
Households receiving working-age means-tested benefits will have access to it.
This covers households on Universal Credit, Working Tax Credit, and similar legacy benefits, as well as those getting assistance through the Council Tax Reduction Scheme, child tax credits, pension credits, disability benefits, carers allowance, or contributory benefits.
Additionally, under the Welsh Government's Discretionary Assistance Fund, families in need may continue to apply for emergency assistance payments (DAF). This covers assistance with topping off oil and LPG tanks as well as prepayment of gas and electric metres.
When it comes to LPG or Oil demand levels, the energy sector is trying its best to provide the energy supply and gas supplies needed, but we see demand rises for LPG boilers and Oil boilers, but we are helping also with LPG Boiler Service and an Oil boiler service, whichever you need when it comes to LPG or Oil.
Starting in the fall of 2022, a Fuel Voucher Scheme is now offered throughout Wales to assist struggling households that must pay for their energy upfront (whether it comes from on- or off-grid sources).
Check how much a boiler service costs
Council Tax Energy Rebate problems
Regarding the nationwide £150 council tax rebate programme, we had reservations. The issue is that the poorer households are frequently those who do not pay council tax through direct debit. They either don't have a bank account or they handle their money more haphazardly, depending on which is true.
"there are major worries that people with the greatest need may be least able to access the money."
Taking Action to Address the Energy Crisis
Increase financial assistance to the poorest households, particularly those on prepayment metres and low-income households who do not get means-tested subsidies, as well as standing charge relief.
Make sure the people who need the support hear about it (prepayment top-up vouchers and extend and deadline for the Council Tax Rebate).
Add a social energy tariff and a price cap to energy markets to make it more equitable.
With the help of a new payment matching programme, the UK government will match every dollar that low-income people spend toward their utility debt repayments.
Boost energy effectiveness:
committing the remaining funds—an increase of £1.4 billion—promised in the Conservative Party Manifesto to renovate fuel-inefficient homes, to be spent before the conclusion of this legislative term.
Regulatory minimum energy efficiency standards for rental units should be tightened so that they at least meet EPC C by 2030.
Get an online fixed price in 20 seconds:
What kind of fuel does your boiler use?
What occurred with the energy price cap increase in April?
National Energy Action predicted in February 2022 that from October 2021 to April 2022, there were an additional 4.5 million to 6.5 million UK households living in fuel poverty, which is heavily contributing to our Energy Crisis. An increase of more than 50% in less than six months. It indicated that nearly one-fourth of all UK families experienced fuel poverty.
in Wales:
Following the price cap hike in April 2022, up to 45% (614,000) of all families in Wales might experience fuel poverty.
In Wales, the proportion of homes with acute fuel poverty might reach up to 8% (115,000). (This indicates that they must spend more than 20% of their income on heating alone.)
Customers with prepayment metres received even worse news. Customers with prepayment metres were shelling out, on average, £1,309 annually prior to the April price cap increase. However, their costs can rise to an average of £2,017 annually.
Is there an energy price cap?
Yes, providers' default tariff charges are limited to the energy price (also known as standard variable tariffs). It was instituted by the government, and the energy regulator Ofgem administers and calculates it. Whether purchased through a prepayment metre, a standard credit card, or a direct debit, it applies to default energy rates. Customers of prepayment metres pay more than those who use direct debit. That's because Ofgem claims that it costs suppliers more money to service them.
The rates that a supplier can demand its default tariffs are constrained by the price cap. These comprise the standing fee and the cost per kWh of gas and electricity. The overall cost is not capped, so it will vary based on how much energy you consume. To make things simpler for the general public, Ofgem instead presents it in terms of an average user's annual bill.
Get an online fixed price in 20 seconds:
What kind of fuel does your boiler use?
The energy market is concerned that all demand levels will rise
The current energy crisis is causing an upheaval of unparalleled scope and complexity. The markets for natural gas, coal, and electricity have seen the strongest shocks, with the oil markets also seeing major instability. Energy markets remain incredibly susceptible due to persistent geopolitical and economic worries, and the crisis serves as a warning of the brittleness and unreliability of the current global energy system.
With economic concerns, and global demand as the existing global energy crisis, there is no evidence to back up accusations from some quarters that the rise in energy costs was caused by climate policy and net zero commitments, we believe that oil demand levels will increase, so to save money follow our guide on how to save money.
Higher percentages of renewable sources of energy were associated with decreased power prices in the most impacted areas. More energy-efficient homes and electrified heat have also helped certain customers, although it is not enough. Poorer households, where a bigger percentage of income is spent on energy, take the heaviest burden compared to others.
To encourage the massive increase in energy investment required to lower the risks of future price spikes and volatility, stronger regulations will be crucial.
For instance, the Net Zero Emissions by 2050, Scenario emphasises the need to draw fresh capital into the energy industry. To close the alarming gap in clean energy investment levels between advanced nations and emerging and developing economies, significant international initiatives are still urgently needed.
What are the Net Zero Emissions by 2030?
Since the environmental crises affect all of us, the Environment Agency has committed to achieving net zero by 2030. We'll cut back on emissions and remove carbon dioxide from the atmosphere. As a result, we will no longer be causing climate change. So the net zero transition will definitely be cost-effective when it comes to oil prices and the costs involved for liquid fuel.
Energy Crisis – FAQs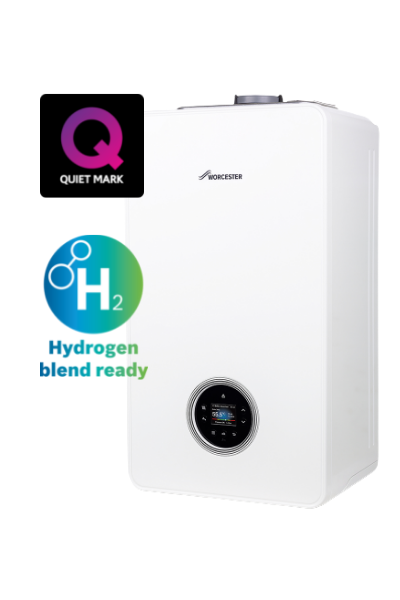 What is a hydrogen boiler?
A gas-fired heating boiler that can burn either natural gas or 100% pure hydrogen is known as a hydrogen-ready boiler.
Get the hydrogen blend-ready Worcester 4000 or Viessmann Vitodens 050-w here – Including our exclusive 12 years warranty for the price of 10!
What is a heat pump?
Although they are widely utilised in many regions of Europe where there is an abundance of power from renewable energy sources, heat pumps are still a relatively new technology in the UK. It is a clean energy investment you should participate in.
What is a Global Energy Trade?
Energy trade is – products including crude oil, electricity, natural gas, fossil fuels and wind power are traded in the energy sector. These commodities might appeal to people since they frequently vary suddenly.
So Global Energy Trade is the world and other countries trading commodities such as oil, gas, fossil fuels and other economic activity amongst themselves to help global markets etc.
What does fuel poverty mean?
More debt-ridden households and those who have to skimp on other necessities result from increased fuel poverty. More homes will have to limit their heating to dangerous levels as a result. As the energy crisis persists and worsens, we are witnessing an increase in demand for our energy advice and revenue maximisation services. More and more instances of disadvantaged families using drastic coping mechanisms are emerging. These include keeping one area heated, clothing warmly, remaining indoors with jackets, and finding safety in public places like libraries.
Get an online fixed price in 20 seconds:
What kind of fuel does your boiler use?