Best Conventional Boilers 2023 and Heat Only/ Regular Boiler Guide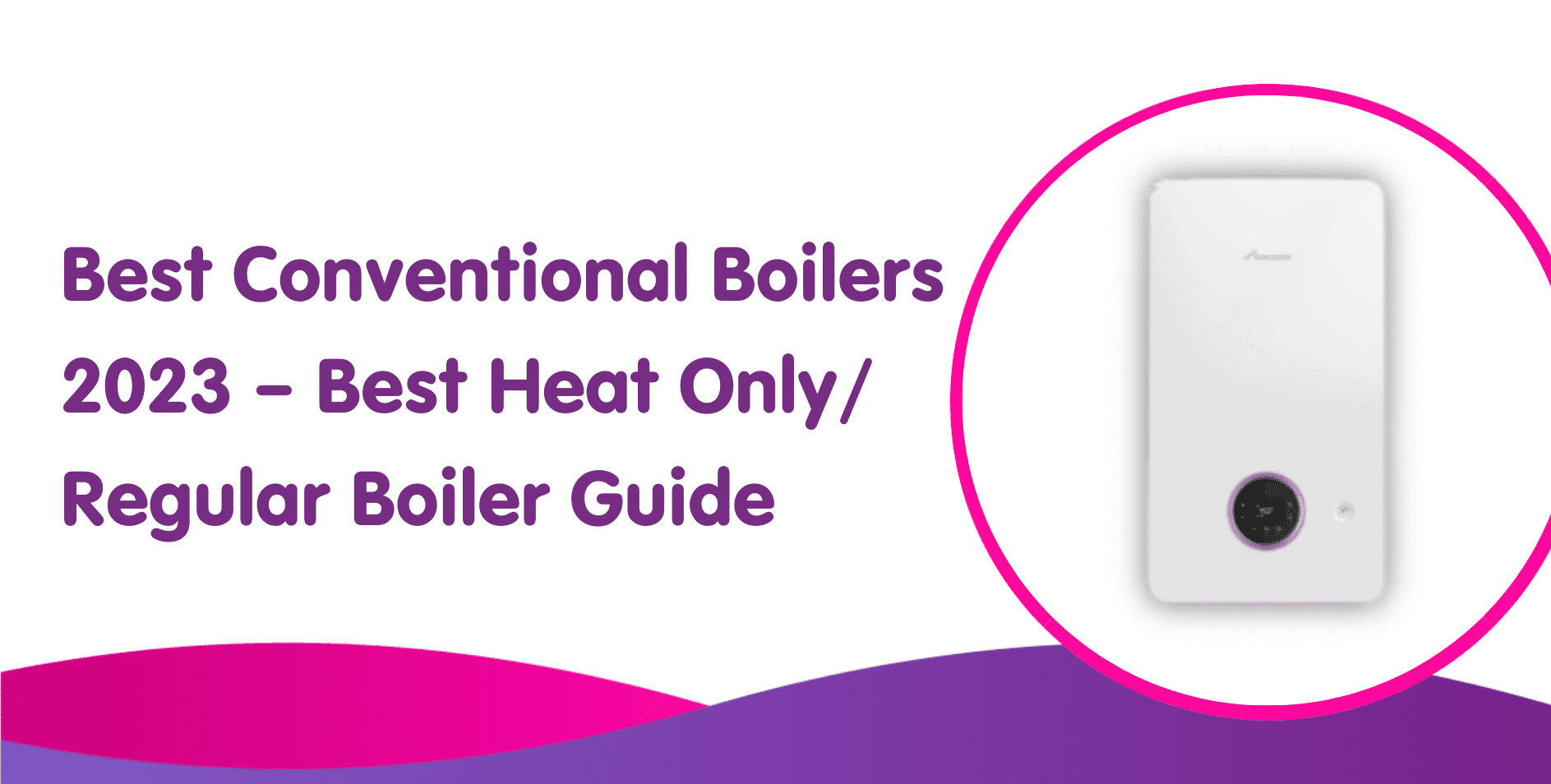 Which are the best conventional boilers to buy? Our Heat only/ regular boiler guide
Although the combi boiler is the most popular type of boiler in the UK, the conventional boiler can sometimes be a better fit for a household's heating and hot water needs for example if you have a low mains water pressure or a large home. A
Also known as heat-only boilers or regular boilers, in this article, we'll take a closer look at this style of boiler, along with its benefits. We'll also present our recommendations for some of the best conventional models currently available along with the new boiler cost.
Get an online fixed price in 20 seconds:
What kind of fuel does your boiler use?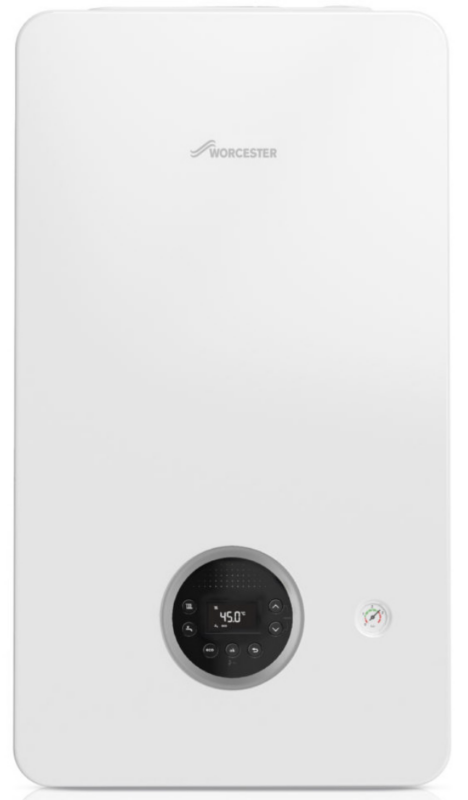 What is a conventional boiler?
You'll sometimes see the conventional boiler being called a heat-only boiler or regular boilers. However, all of these refer to the same set-up for producing your hot water and heating.
So, a conventional boiler is the oldest type of boiler, and they are fed cold water from a water tank in the loft, and that provides the needed water pressure.
When you need heating the cold water flows down into the boiler and is heated by the heat exchanger. The hot water is then pumped to the hot water cylinder where it's stored until you turn on the hot water tap or switch on the central heating.
Conventional boilers come in two types of boilers, sealed or open vented. Sealed systems are closed to the atmosphere and so don't require a feed and expansion tank.
Meanwhile, open vented systems need a feed and expansion tank, and that's to manage the water loss from leakage or evaporation.
Advantages of Conventional Boilers
If you're undecided in the combi boiler vs conventional boiler debate, we have a whole list of reasons as to why the conventional boiler might just be the best option for you.
Perfect for High Volume Hot Water and Heating
Combi boilers can struggle when you need hot water to more than one point at the same time.
Turning on the hot water when someone is in the shower is likely to mean that they get a blast of cold water! With the conventional boiler, the hot water is all ready to go so that it can be sent to several taps simultaneously. This makes it perfect for larger homes.
Easier to Replace Like for Like
If you already have a conventional boiler, then it will be a much easier job in terms of boiler installation, disruption and cost, to replace it with another of the same type than to switch it over to something different
Conventional Boilers Have Become More Efficient
Conventional boilers of old tended to be very inefficient, and that caused homeowners to switch towards the combi boiler. However, that has changed, and conventional boilers can now offer energy efficiency levels right up to 98%.
Back-up Hot Water
Boiler broken down? You still have a tank full of hot water ready to go!
Get an online fixed price in 20 seconds:
What kind of fuel does your boiler use?
Best Conventional Boiler Models
We've taken our top picks from well-known new boiler brands to help you in making your choice.
Vaillant ecoTEC plus Regular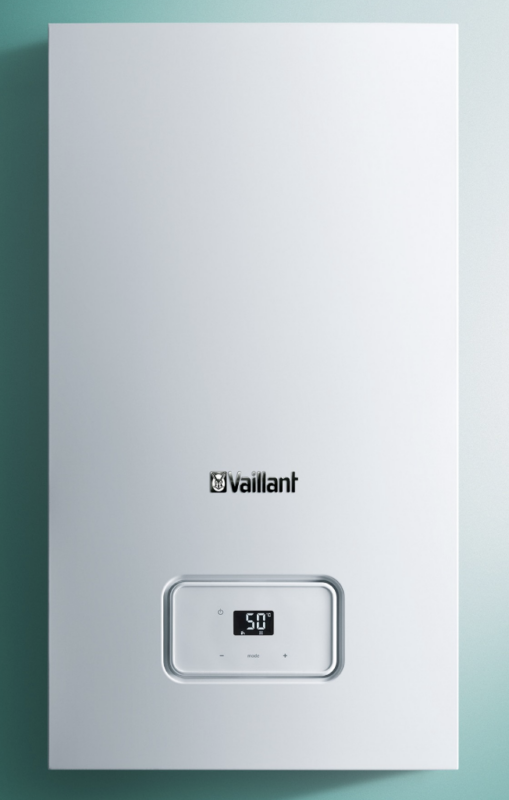 The Vaillant ecoTEC plus open vent boiler comes in six different power outputs from 12 to 35kW, making it a boiler that is suitable for a wide range of homes. Small enough to fit into a kitchen cupboard, this powerhouse has achieved an ErP A rating for efficiency.
The ecoTEC plus can cleverly work out when you don't need as much heating power. It then drops down to using just 16% of its power, providing a significant saving on fuel costs and reduced carbon footprint.
Alpha E-TEC Regular
Part of Alpha's well-known E-TEC range, this is a boiler with a strong emphasis on build quality and performance. Alpha back this up with an impressive seven-year warranty.
Available in three power outputs, 15, 20 and 26kW, all the Alpha ETEC regular range benefit from a stainless steel heat exchanger which resists corrosion and results in lower maintenance requirements.
Get an online fixed price in 20 seconds:
What kind of fuel does your boiler use?
Viessmann Vitodens 200-W Regular
The Vitodens 200-w regular powerful gas condensing boiler is an excellent choice for larger homes. The 200-W achieves up to 98% fuel efficiency, making it the most efficient conventional boiler on the market, and this is achieved with the high-efficiency MatriX cylinder burner.
The 200-W has an integrated Lambda Pro Control Plus combustion controller which also contributes to that fantastic high energy efficiency while also reducing maintenance costs.
We love the integrated WiFi interface meaning that you have heating controls from afar. This means that everything is at the perfect temperature as you arrive home and you're not heating an empty house while you're out.
Viessmann also has the ViCare app, which allows you to check that your boiler is working correctly. If it's not, it can automatically contact the engineer to let them know that assistance is needed.
Worcester Bosch Greenstar 8000 Life Regular
The Worcester 8000 life regular boiler is a solution that the boiler manufacturers have complete confidence in, and that's because they offer a warranty of up to twelve years when it's installed by Worcester accredited heating engineers.
Designed for larger homes with more than one bathroom, the Worcester 8000 is available in 30kw, 35kw, 40kw, and 45kW power output.
This range of boilers has the option for an Intelligent Filling System to be fitted which continually monitors the boiler pressure and adjusts it automatically, as needed.
No need to manually top-up the system meaning that your boiler will be operating at top levels of efficiency more of the time.
Glow-Worm Energy

Manufactured in the UK, the Energy regular boiler has been designed to last longer, be easy to maintain, and keep energy bills low.
If you've been wondering 'what size conventional boiler do I need?' Well, this boiler comes in a choice of five power outputs, ranging from 12kW right up to 30kW. This means that there will be the perfect Glow-Worm Energy boiler for your home.
Get an online fixed price in 20 seconds:
What kind of fuel does your boiler use?
Cost of Conventional Boilers
We've checked out the latest guide prices for each of the models we selected. You can also check out our New Boiler Cost Guide 2023 for more pricing information & boiler deals.
| | | | |
| --- | --- | --- | --- |
| Manufacturer | Model | Power Output | Guide Price |
| Vaillant | ecoTEC Plus | 30kW | £1,125 |
| Alpha | E-TEC Regular | 25kW | £840 |
| Viessmann | Vitodens 200-W | 32kW | £1,695 |
| Worcester Bosch | Greenstar 8000 Life | 30kW | £1,285 |
| Glow-Worm | Energy | 30kW | £860 |
Heat-only boilers Summary
Conventional boilers are a great option for larger homes that place high demands on their hot water system. Need two showers on at the same time as the dishwasher?
Is a conventional boiler better than a combi boiler or system boiler? Potentially yes, but they are all specific to your home's needs.
No problem, there's a conventional replacement boiler out there that can cope. If you'd rather have no tank take a look at the best combi boilers for 2023 here. If you didn't know, you can actually change from a conventional boiler to a different boiler type.
A conventional boiler to combi boiler conversion will cost around £2,800 but it could save you money on your energy bills all year round, as combi boilers only heat water as and when required.
As you can see, the price range can vary hugely depending on which make you go for, so we recommend using our fixed price quotation service. Just provide us with some information about your heating needs, and we can make recommendations on the best boiler for your home.
Get an online fixed price in 20 seconds:
What kind of fuel does your boiler use?