Alpha E-Tec 28kW Combi Boiler Review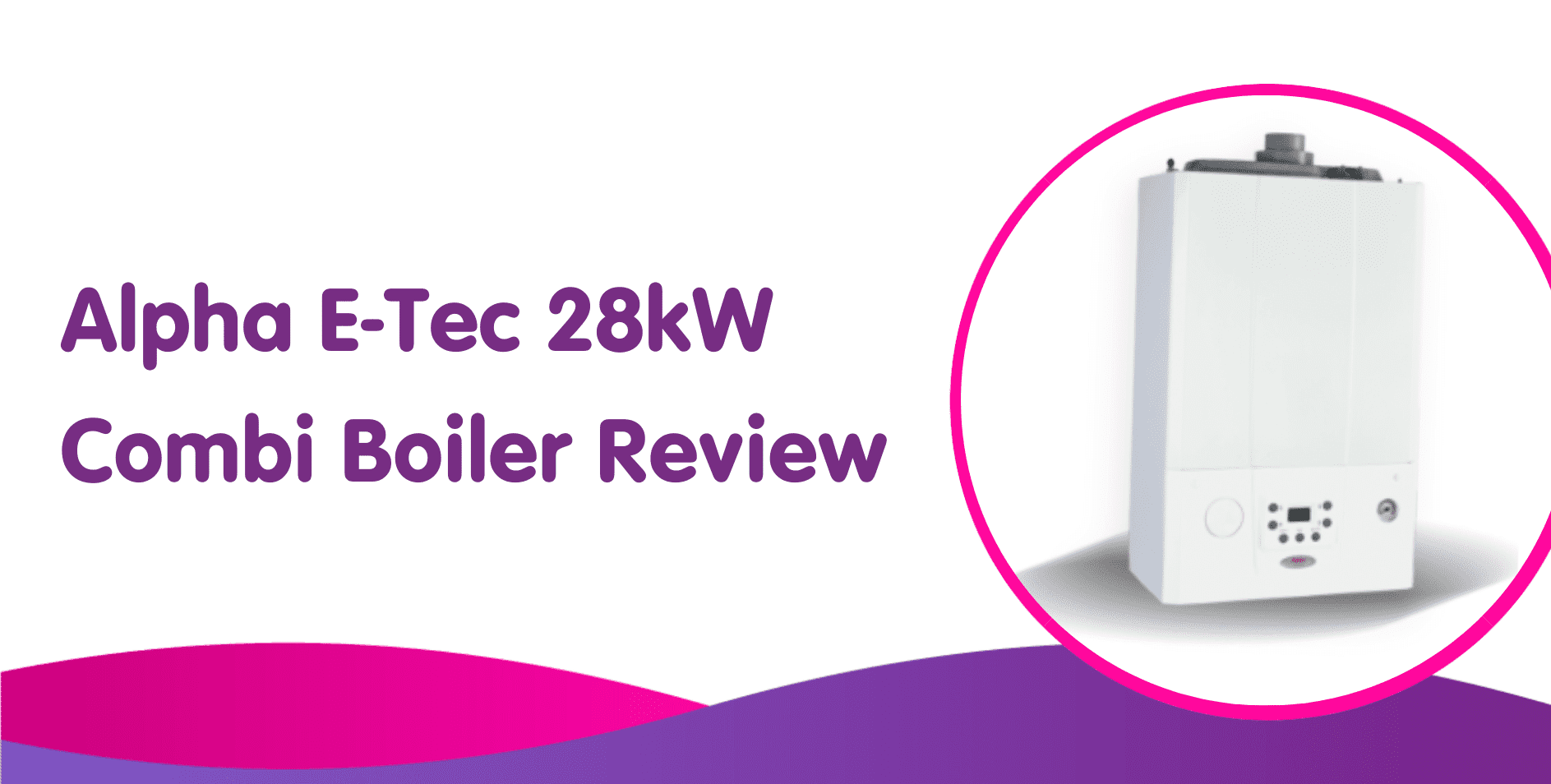 Alpha E-Tec 28kW Combi Gas boiler review for 2023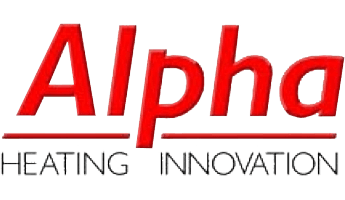 As consumers look for the best combi boilers, there is no surprise you will find the Alpha E-Tec 28kW Combi Boiler.
Available at the lowest prices, Alpha Innovation boilers are quickly growing in popularity, this Alpha combi boiler review will help you before you make a purchase.
The Alpha E-Tec range is ideal for anyone looking for a low-cost boiler with all the advantages of an expensive one because of their affordable prices and 10-year warranties. These energy-efficient combi boilers, which are marketed as small enough to fit in kitchen cabinets, might be the perfect boiler for your house.
Get an online fixed price in 20 seconds:
What kind of fuel does your boiler use?
Alpha E-Tec 28kw combi boiler features
The Alpha E-Tec 28kW is a condensing combi gas boiler that was created and produced by Alpha. It has a number of features that will benefit your home.
The ErP A-rated Alpha E-Tec 28kW:
Alpha's smallest combi boiler to date
Can fit nicely into a kitchen cupboard or other conveniently tight spaces.
Best for small to medium-sized homes and providing piping hot water in a short period of time
Delivered with a horizontal flue for straightforward installation and combines a stainless steel heat exchanger with a high-efficiency Grundfos pump and hydroblock assembly.
Alpha Boiler service* and maintenance are simple thanks to the front access and easily accessible NTCs, and a backlit LCD provides both the user and the technician with thorough operational information.
*for the best boiler service use our comparison tool
The E-Tec
The original E-Tec, which was introduced in 2017, is becoming increasingly popular among installers. The quality, dependability, and ease of installation of the E-build Tec have been critical to its success. It fits easily into a standard kitchen cupboard and has parts accessible from the front for quick and easy maintenance.
With the help of the Grundfos pump and hydroblock assembly, each model has a stainless-steel heat exchanger with wide waterways that ensures the mains water warms up quickly for continuous hot water delivery. A Honeywell gas valve, PCB, and combined condensate and PRV connection are additional important components.
The E-Tec Plus
After being introduced in 2018, the E-Tec Plus gave installers who were already comfortable with the E-Tec boiler another choice. The E-Tec Plus, which is based on the same platform, has the same premium componentry, extra-long flue lengths of 12 metres horizontally and 14 metres vertically, and the popular combined condensate and PRV connection, which can shorten installation time by up to an hour.
The E-Tec Plus is offered in three outputs, including a high-output 38 kW model in addition to the standard 28 and 33 kW models. For homes with high heating and hot water demands, we would suggest the 38 kW model, which is frequently discovered by our installers to be the perfect combi boiler. While maintaining its small size, it also provides a higher flow rate capacity of 15.9 litres of water per minute.
Why buy an Alpha E-Tec boiler?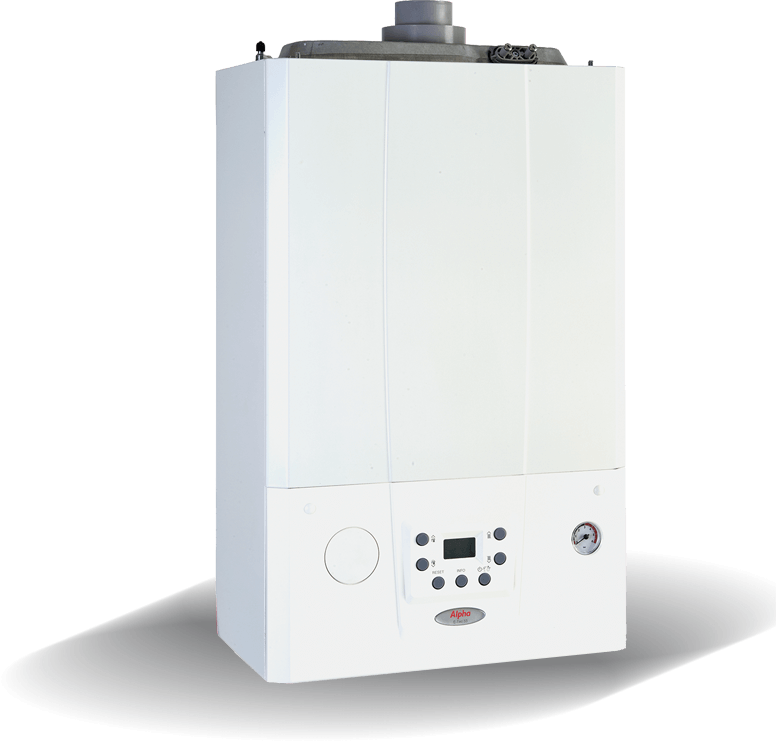 The Alpha E-Tec line was created so that it would fit practically any home in the UK. It has a 10-year warranty, is wall-mounted, can be used with either a horizontal or vertical flue, and is small in size.
Secondly, they use a stainless steel heat exchanger that costs twice as much but is just as durable as new boilers and has the same 10-year Alpha warranty.
Additionally, every Alpha boiler comes with a free wireless thermostat as standard. However, they do provide a variety of thermostat controls for Alpha boilers, including a smart thermostat with an app to assist you to reduce your energy costs.
Video:
Our Alpha E-Tec Boiler Review
Here's our in-depth video review of the Alpha E-Tec boiler.
Alpha E-Tec Boiler Range
The three major boiler types available for the Alpha E-Tec are combi boilers, system boilers, and regular boilers.
There are two types of E-Tec boilers: the normal E-Tec boiler and the E-Tec Plus, which both include more advanced features and parts than the standard boiler.
| | |
| --- | --- |
| Boiler Make | Alpha |
| Boiler Model | E-TEC |
| Boiler Type | Combi, System & Regular |
| Energy Rating | A-Rated |
| LPG – Compatible | Yes |
| Warranty | 7-10 Years |
| Output | 15-38kW |
| Mounting | Wall Mounted |
| Heat Exchanger | Stainless Steel |
| Integrated Filling Loop | Yes |
| Expansion Vessel | Yes |
| Flue Types | Horizontal, Vertical |
| Flow Rates | 12.1-15.9 l/min |
| Price Range (boiler only) | £600-£800 |
Alpha E-Tec & E-Tec Plus Combi Boilers – 28kW, 33kW & 38kW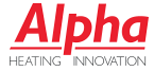 The Plus line is one of 5 different E-Tec combi boiler models. With these combination boilers, heating and hot water are provided by the same machine, but if you need some extra power, the Alpha E-Tec 33kw may be a better suit to your home.
They are ideal for small kitchens with limited space because of their compact shape, which may fit in most kitchen cabinets.
No power is sacrificed just because they are small; the opposite is also true. There are three outputs available for the E-Tec combi, so you can find one that will meet your hot water and heating demands.
Alpha E-Tec System Boilers – 20kW, 30kW & 32kW
There are typically a few alternatives, as with any excellent boiler range. The E-Tec system boiler will be ideal for you if your home requires a lot of hot water or if it is a larger home. If you have an old hot water tank, the boiler will still function with it.
These will cost you extra if you don't have one. Their system boilers come with a 7-year basic warranty, however, certain installation companies may offer warranties of up to 10 years.
Alpha E-Tec Regular Boilers – 15kW, 20kW & 25kW
Both a hot water cylinder and a cold water storage tank are likely to be located in the loft or at a height in your home if your heating system is older. If so, the Alpha E-Tec normal boiler line is perfect for you.
Get an online fixed price in 20 seconds:
What kind of fuel does your boiler use?
Alpha E-Tec Boiler Prices
We've already discussed how affordable the E-Tec series is, so let's look at how much the boiler itself will cost you.
Keep in mind that the cost of a replacement boiler includes more than just the boiler itself. The costs shown here for replacing a boiler do not include labour.
| | | | | | |
| --- | --- | --- | --- | --- | --- |
| Boiler Brand | Boiler Model | Boiler Type | Boiler Output | Efficiency | Boiler Price |
| Alpha | E-TEC | Combi Boiler | 28kW | A Rated | £710 |
| Alpha | E-TEC | Combi Boiler | 33kW | A Rated | £730 |
| Alpha | E-TEC Plus | Combi Boiler | 28kW | A Rated | £779 |
| Alpha | E-TEC Plus | Combi Boiler | 33kW | A Rated | £909 |
Alpha E-Tec Boiler Installation
The installation costs of your new Alpha Innovations boiler must be taken into account if you have decided to purchase one. The price of labour will have sole bearing on the cost of boiler installation.
If you already have a combi boiler and wish to replace it with a new one, like the Alpha E-Tec 28Kw combi boiler, the installation costs will be rather modest.
For whatever reason, if you already have a system boiler and decide to switch to a combi boiler, the cost will be higher owing to the additional labour required. Let's look at some boiler installation costs for Alpha E-Tec boilers.
Alpha Boiler E-Tec Reviews on Trustpilot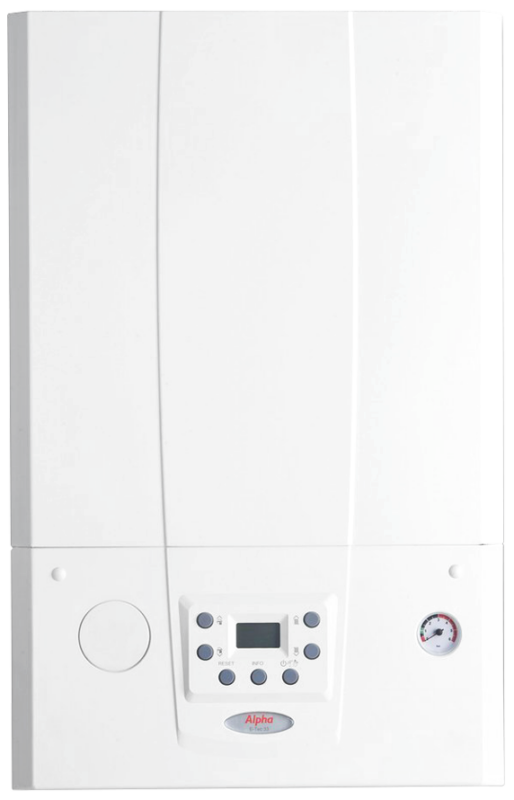 Perhaps some excellent evaluations of the E-Tec line would persuade you otherwise if you're still not sure.
The well-known review website TrustPilot has published hundreds of reviews of the Alpha E-Tec line. Check out the remaining Alpha boiler range.
Even though it has received hundreds of reviews, it only has a 4.8-star rating out of 5. The fact that they gave it the highest possible grade of excellent suggests that there aren't many flaws or issues with this Alpha boiler.
Compare the Alpha E-tec to other boiler brands
Alpha Vs Worcester Bosch
When it comes to boilers, everyone has heard of Worcester Bosch, and it seems like any other boiler manufacturer needs to compare with them.
Worcester Bosch is considered as manufacturing the best combi boiler year after year, however, their boilers do cost a little bit more.
The main factor influencing whether to choose an Alpha or a Worcester is cost. An Alpha boiler still comes with a 10-year warranty, indicating that the company is sure that their boilers will survive as long as any other boiler on the market.
See our complete comparison of Alpha vs Worcester Bosch here.
Need An Alpha Boiler Installing?
Would you want an E-Tec boiler with set installation prices and no further fees? Then you'll need to complete our brief online survey to receive a recommendation for an Alpha E-Tec boiler deal for your home.
Additionally, you will be given pricing that accounts for both the boiler and the installation costs.
You can even have an Alpha E-Tec boiler installed the following day in only a few clicks. Get a price online right now.
Are Alpha boilers any good?
The best boilers are Alpha. These inexpensive boilers provide a lot of features for the price. In our Alpha Boiler Reviews Guide, you can find out more about, if Alpha Boilers are any good by clicking here.
Alpha E-Tec 28kW Combi Boiler: Conclusion
In our Alpha combi boiler review, this 28 kW boiler demonstrated its dependability. Along with being compact, affordable, and powerful, it is also simple to assemble, keep up, and repair. This investment is undoubtedly advantageous because it reduces financial stress. Because it is covered by a long warranty, you don't need to worry about anything.
Keep in mind to get your boiler serviced once a year, and for added security, enrol in one of our Boiler Cover Plans.
Finally, use the Alpha E-Tec 28kW Combi Boiler today to keep your house warm.
Get an online fixed price in 20 seconds:
What kind of fuel does your boiler use?