Alpha Boiler Service Cost And How To Book An Alpha Service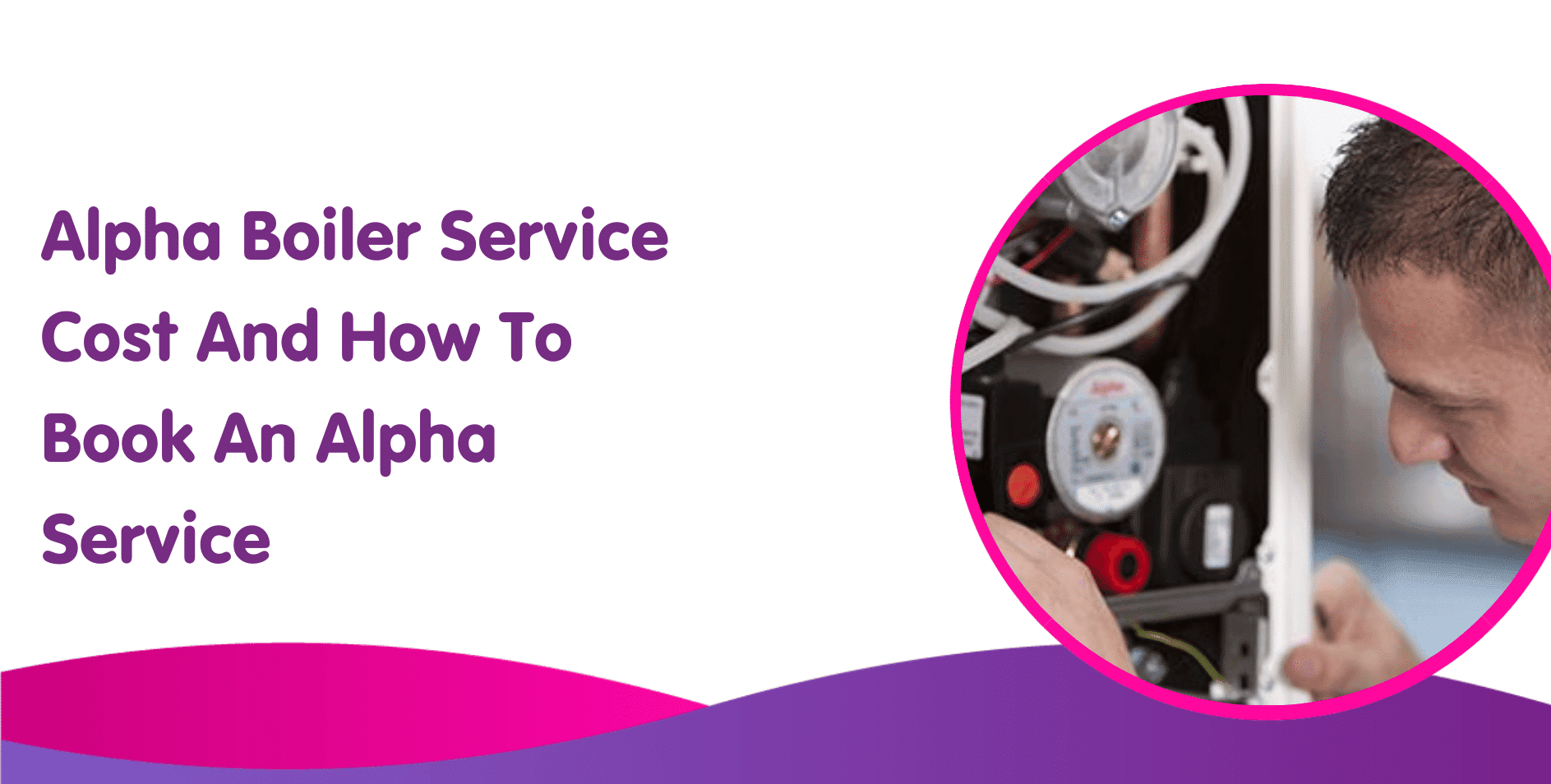 Alpha Boiler Service Guide – How To Book, What's included & Costs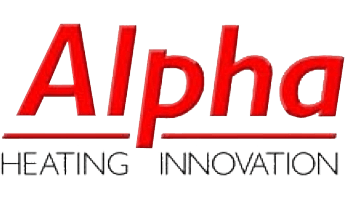 Looking for a reliable company for your boiler's service? Get your boiler serviced by a Gas Safe registered heating engineer with Boiler Central
If you need an Alpha Boiler Service we have got you covered. One of the most crucial aspects of the Alpha Boiler's warranty and maintenance is you get your boiler serviced by a Gas Safe registered engineer.
They ensure that it's operating efficiently and safely, however, as a consumer, you may wonder if their boiler installation and boiler repair services are as good as their boilers. So let's dig deep and find out!
If you need your Alpha boiler servicing then you can book online here.
One of our local Gas Safe registered heating engineers will then attend your home and complete a full service and a check of your boiler to ensure it is working properly and energy efficient.
Book my service
Why is Alpha Boiler Service Best?
Alpha boilers offer tremendous benefits and customer support to their existing and new customers. Generally, you can get an annual boiler servicing plan or boiler insurance with a new boiler, especially in winter. All Alpha's are catered for in our boiler cover plans.
The company will charge you a monthly amount for a year to pay for any maintenance and repairs. The plans typically cost more than £100 annually, so using a one-time payment for boiler maintenance makes sense financially.
Keep Your Alpha Boiler Warrant Valid
Alpha boiler is typically covered by a warranty of two to seven years from the firm. The company will fix any problems during the time frame at no cost. The Alpha boiler warranty, however, is only valid as long as you have your annual boiler service with a Gas Safe engineer every year.
Book my service
What Services Does Alpha Boiler Provide?
Alpha provides its service plan, called BoilerCare. It includes complete annual maintenance, typically during summer. Although, if the warranty isn't valid on your boiler, you'll be shielded from unexpected repair expenses. Alpha's website lists its significant advantages as follows:
A network of BoilerCare certified Gas Safe registered engineers at your access
Boiler maintenance every year will extend the lifespan of your boiler
No hidden extras
Original Alpha boilers/parts and labour included
There is no limit on the number of call-outs
However, boiler covers and service plans could give more security since you know the unit is safe and efficient for use. Furthermore, you would know about the boiler's functionality, saving them from unplanned repair expenses.
It is likely an excellent idea for homeowners who have been using boilers for eight years and have no longer covered them under the manufacturer's warranty.
Book my service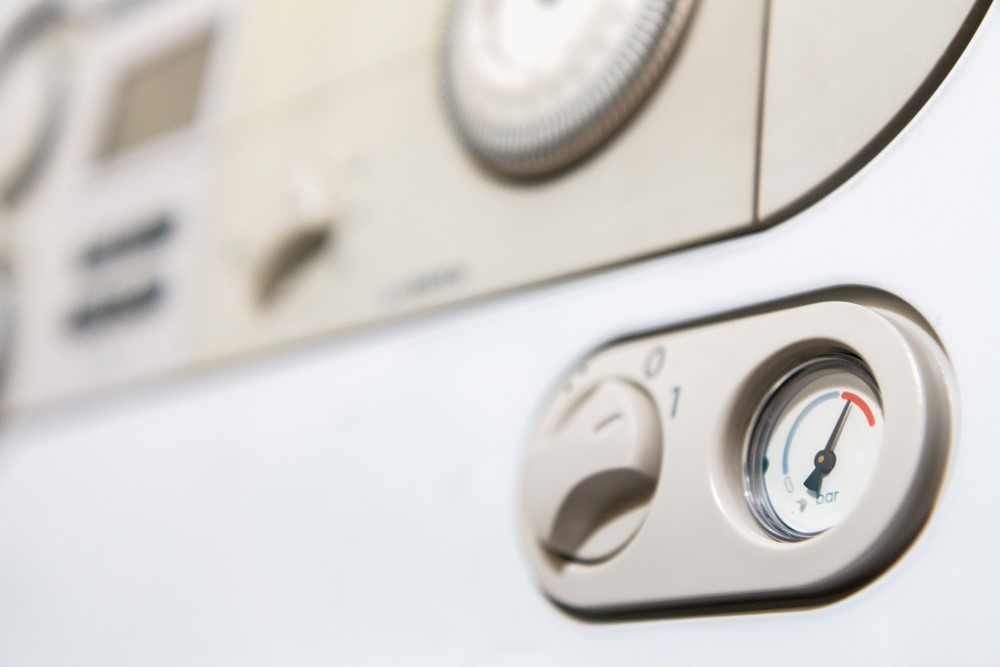 Major Alpha Boiler Services
You can ponder on the following services before hiring Alpha Boilers:
Customer Support
The customer support plan and response make Alpha boiler service stand out from the rest. Firstly, if you experience any issues, you can instantly report them and ask for help via the phone or the website.
The customer service team provides you with the most knowledgeable guidance. No matter how complicated and challenging your query and problems are, Alpha's engineers have covered you. Furthermore, we can say without a doubt that they possess the most advanced communication technology.
Book my service
Alpha Boiler Services Cost
One-off boiler services will likely cost you between £90 and £120. However, the price varies depending on where you're located in the nation, the boiler model you are using, how old it is, and the type of heating engineer you pick to complete the task.
It is possible to cut down on the expense of a boiler repair. Get it repaired during summer since engineers are usually less busy then. However, if the technician discovers any issues, you'll need to cover the repair cost and the service charges.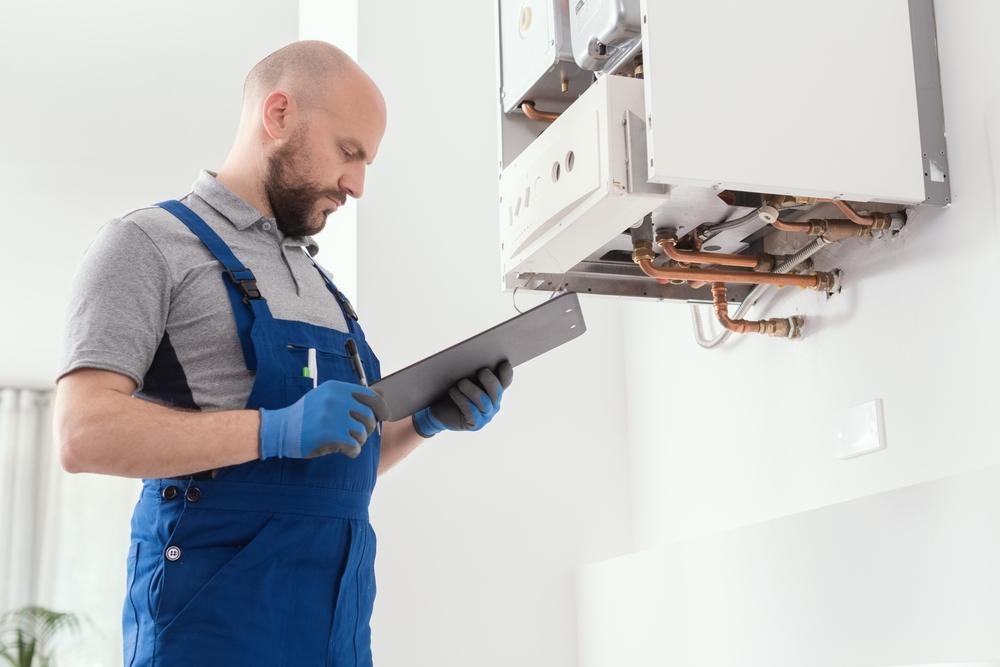 Alpha Boiler Service FAQs
Why is it necessary to get your alpha boiler serviced?
Here are some reasons why it is necessary:
The boiler service gives engineers the chance to detect safety issues like the possibility of a carbon monoxide leak. It is a colourless gas that can cause brain injury and sometimes even death. If you're worried that the boiler is malfunctioning or the flame appears orange rather than blue, you need to consult a Gas Safe engineer immediately, even if your annual maintenance isn't yet due.
As a boiler ages, it will become less efficient, requiring more energy to warm your residence, which can cost more. An annual check-up will ensure that the boiler's parts are in the best state of repair and will provide greater effectiveness for longer.
Minor issues with boilers can transform into major problems if you do not address them in the early stages. Regular annual maintenance will allow the engineer to identify any potential problem before it can create problems or result in an expensive repair bill.
Book my service
How to check and assure that you've received an adequate service?
First, the primary thing to know is what kind of boiler you have and who to call. For example, you need a qualified Gas Safe registered engineer for gas boilers. However, if you own an oil boiler, you have to get an OFTEC registered engineer.
Second of all, you can double-check from the internet. For instance, you can ensure whether the engineer you choose to work with is licensed by going to the Gas Safe Register website, and you can also verify by asking them to show you their Gas Safe ID card when they visit your place.
Next, they usually go through a series of basic safety, efficiency, and operational tests. Here's a checklist to ensure that the work and workers are legit.
The engineer will visually inspect the boiler's condition. They will ensure no leaks or corrosion, and the flame is glowing blue just as it should.
They'll then remove the boiler casing to inspect and clean the components on the inside, like the burner, main injector, safety device, and spark probe.
The engineer should then ensure that all flue fittings are free of obstructions and fitted securely and the seals, water, and gas pipework are in good working order.
They'll test the flow and pressure settings to make sure they are at the right level.
The engineers will turn the gas boiler on to inspect any operational issues related to the boiler, the temperature controls, or other issues that could be a caused that requires repair.
After the service, the engineer will give you a repair report. The engineer can clarify if you're unsure about any information.
Book my service
What Tips Can Help to Maintain and Care for Alpha Boilers by Yourself?
Alongside the annual mandatory service, several other ways ensure the boiler runs with flying colours.
Examine the Pilot Light
If the pilot light's flame for your boiler is blue, your boiler is functioning just as it should. However, if you notice the flame turn yellow or orange, it indicates something wrong with the boiler as it isn't burning its fuel completely. This is a significant danger as the boiler might leak carbon monoxide, a highly poisonous gas.
Insulate Your Pipes
The frozen pipes could cause blockages, which may cause more pressure, leaks, and even complete boiler breakdown. You can insulate pipes using lagging, like glass wool, mineral, foam, or polyethene.
Monitor the Pressure
With time, the pressure in the heating system decreases; therefore, you must check the pressure gauge frequently. The indicator should be in the range of 1 to 1.5 bar. If it's too low, the boiler may struggle to start, and if it's too high, it could result in harm. It is possible to adjust the pressure by yourself, following the boiler manufacturer's instructions manual.
Keep the Boiler Ventilated and Free of Clutter
To operate safely, the system boiler (and flue) requires the space surrounding it to provide sufficient airflow. Doing this also makes the maintenance, servicing, and repairs significantly easier.
Insulate Your Home as Much as Possible
Your boiler uses more power to keep you warm if the heat escapes from windows, chimneys, letterboxes, or other draughts. Ensure you keep them closed tightly (boiler using more energy also means an expensive bill).
Alpha Boiler Service Conclusion
Naturally, your DIY skills will only get you so far, and none of these inspections is a substitute for a regular boiler service performed by an expert. Some people feel they're delaying a visit for cost-related reasons, but you can find a great deal when you know where to go.
Check out the other major boiler brands that we can service – Glow Worm boiler services and Worcester Bosch boiler services
Book my service