Worcester Bosch Boiler Service Cost & Booking A Worcester Service Online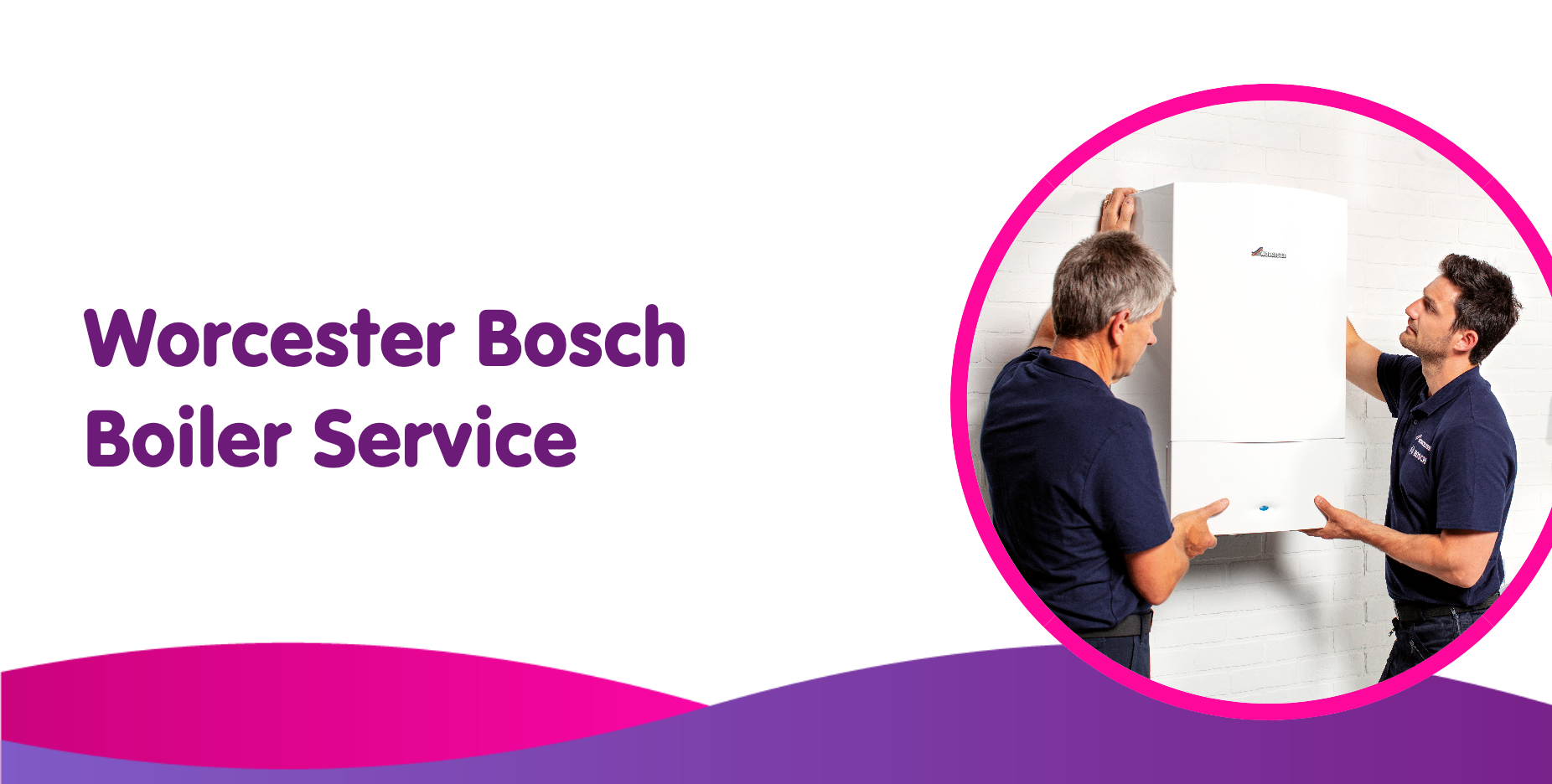 Worcester Bosch Boiler Service Cost and How To Book a Worcester Service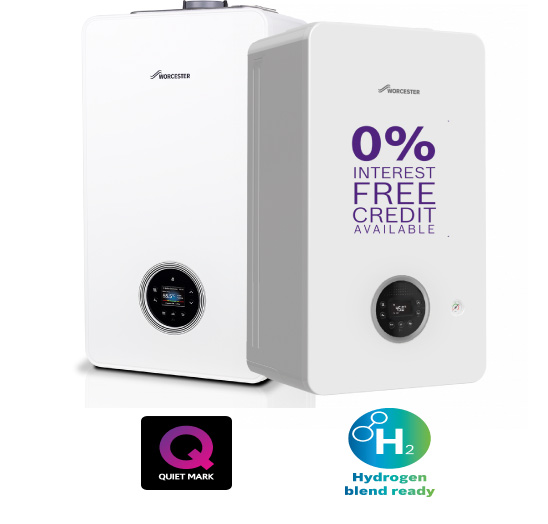 Does a Worcester boiler need a service? Yes, it absolutely does, especially if you are still in the manufacturer warranty period or you want to make sure that your Worcester boiler is running as efficiently as possible to save on your gas bill.
You can book a Worcester Bosch boiler service online now in minutes.
It's so easy, all you have to do is use our online service booking form here and choose a date that suits you.
One of our local Gas Safe registered heating engineers who are experts at carrying out Worcester boiler services will then attend your home and complete a full service and a check of your Worcester Bosch boiler to ensure it is working properly and is energy efficient.
Book my service
Reasons to get a Worcester boiler service every year
Like any other appliance, a Worcester boiler needs to be maintained to work efficiently and have a longer shelf life. Unfortunately, a malfunctioning boiler can cost you much more than any boiler service can, so you must get yours checked at least once a month.
So, if you are looking for service for your Worcester bosch boiler, we have the perfect option and our guide will help you with everything you need to know to get the best deal and boiler cover plan for your needs.
All the best Greenstar boilers are covered and you can book your gas boiler service online now with Boiler Central from as little as £90 or £8.99 a month or if you have an old boiler, check out the best combi boiler guide if you are considering a new Worcester boiler.
Book my service
Why is a Worcester Boiler Service Important?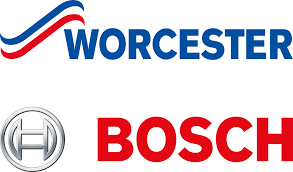 By getting a boiler service, you can conveniently avoid any minor or significant expenses you might have to fix in the future.
For Worcester Bosch boilers in a regular boiler service, an engineer will come to your place. They will remove, examine, and clean the main pieces in the boiler. These include the main burner, ignition pins and flue ways.
The entire process mainly takes around 1 to 2 hours, so it is not something that would get in the way of your daily routine. Furthermore, the best part about most services is that they are not very expensive and you just need to get them once a year, unless the boiler runs into a problem during the year.
Lastly, you need to get your Worcester boiler serviced because most of the warranties become invalid if you haven't done it which makes the boiler service cost worth it. So, make sure to call up Worcester Bosch and get an excellent service at your disposal.
Book my service
Why is Worcester Bosch Boiler Service Best?
Worcester Bosch boilers were Initiated in 1962, the company has grown from a small engineering service to one of the market leaders in boilers in the United Kingdom. From launching a range of Worcester Bosch digital thermostats to Smart Thermostatic Radiator valves, they are an expert in all.
So, they have all the expertise to service and maintain your boiler, no matter its model or condition. Just ring the bell via telephone or visit their office at Worcester Bosch Cotswold Way, Warndon and book the service.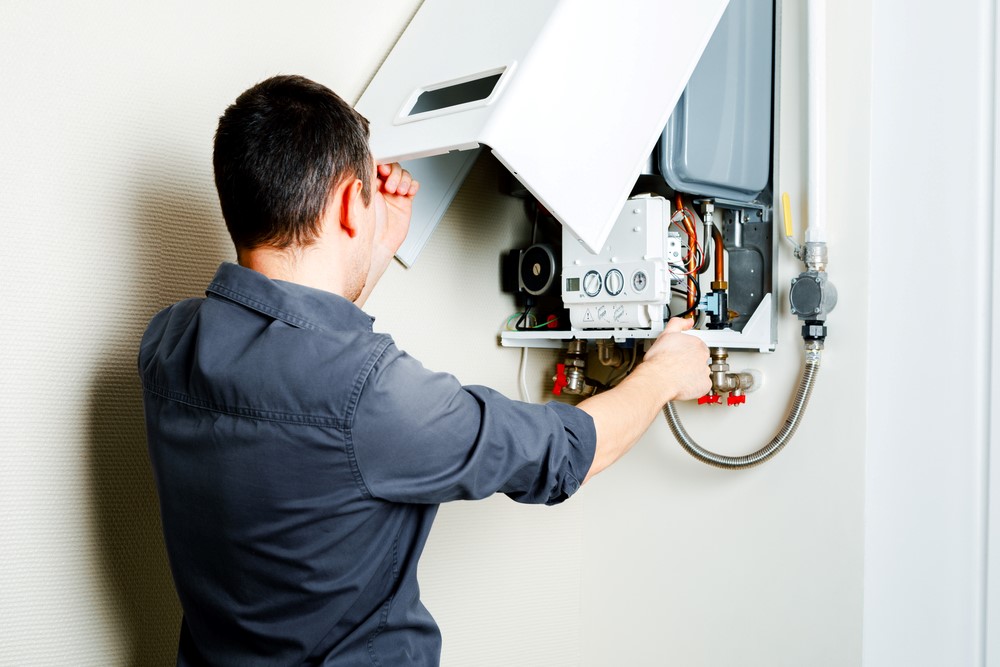 Annual Worcester Boiler Services
A boiler service is required every year by Worcester bosch to maintain the warranty, however where you get your boiler service and who can vary, It doesn't matter however who does the service as long as they are Gas Safe registered heating engineers.
Here are all the boiler services that the company offers and the benefits are divided into three sections and cover all the main popular Worcester boilers such as the Greenstar 4000, Greenstar 8000 and Greenstar 2000.
If you have one of the older boiler models such as the Greenstar i range you will be glad to know that these are covered too.
Book my service
Worcester boiler service plan
If you want a full-fledged maintenance and support plan, you can book it online. These plans are built to examine and maintain the boiler and include all the measures to keep your boiler and its controls safe and protected year-round.
You need to enrol in the Worcester Maintenance & Support Plan if your boiler is under ten years old, fully functional, and in good condition. The plan includes the cost of a boiler service (conducted between April and September) and repairs up to a maximum of £1,500 per year for every Worcester boiler and Worcester controls you possess.
Here are some of the benefits the program offers
Annual service to ensure your Worcester boiler is working perfectly
Have access to the exclusive Domestic and General portal for boiler care
Tips and tricks to keep the boiler in good condition
Services carried out only by the top Worcester Accredited Gas Safe Registered Engineers
Repairs amounting up to a value of £1,500 per year
Access to the contact centre 24/7
Book my service
Product Under Guarantee
If the Worcester boiler warranty is still valid, you need to avail of this service. It includes all the services one needs to ensure their boiler is in perfect condition.
An engineer will come by your place and check if the components are working safely. Furthermore, they will also review whether it is running efficiently and not using energy more than required.
To book the service, you must fill out the Appointment Request Form. The benefit under Guarantees starts from a price of £137.
Product Out of Guarantee
If the warranty is invalid and you do not have a specific Worcester Plan, do not stress over it. The company offers services for such instants as well. All you have to do is fill out the appointment request.
Get boiler cover here that covers for repairs and money towards a replacement boiler
If you can not find an installation, all you need to do is use the find an Installer tool and contact a Worcester Bosch Accredited installer. They can help with boiler services, repairs, and of course, as their name suggests, boiler installation.
Book my service
Worcester Renewable Service Plan Benefits
Here are the services included in the Worcester Renewable Service Plan:
Have 12-month protection.
Repairs by the Gas Safe registered engineers.
Access to the dedicated contact centre all around the year.
An annual inspection of the renewable products or each Worcester-built component and control.
Has an average of 98% success for a first-time fix.
Engineers replace the non-function parts with genuine spares.
However, to avail of this service, you must read the terms and conditions. In addition, there are a few exclusions and limits to this specific program.
Worcester Bosch Boiler Repair Services
In case you need to get your boiler repaired, here are all the repair services that the company provides. Again, the benefits are divided into three categories.
Worcester Boiler Plan Repair
You can also get a quick repair service by booking an engineer appointment. If the product breaks down or you want a one-off repair, this is for you.
In Guarantee Repair
You can avail of the service if the unit has a valid warranty. Next, you need to make an appointment request so an expert can drop by. However, before doing so, you need to check the self-help section to identify precisely the problem the boiler has. It will help the company designate a specialized engineer for you.
Out of Guarantee Repair
If you do not have a valid warranty, then don't worry. The company takes good care of everyone who owns a boiler. For out-of-guarantee repair, you need to find a local installer and book an appointment.
The repair will cover all the issues with the boiler and the controls, although only those manufactured by Worcester.
The prices typically start from £298. Although, if a significant structural component of the boiler needs to be replaced, such as the back plate, shell, or tank, the Gas Safe engineer will revise the service price.
Book my service
How much does a Worcester Bosch boiler service cost?
A Worcester Bosch boiler service cost £90-£125. How much you pay for your service will usually depend on where you live as the hourly rate usually changes from location to location. One other factor in how much a boiler service costs are the company that you use.
Companies like Boiler Central charge the lower amount as they don't have the huge overheads that large companies like Worcester Bosch tend to charge a standard premium nationwide. You can book your Worcester boiler service online now with us and be sure to get a lower price.
If your boiler is over 10 years old, it may be time to consider how much a new boiler replacement costs as it may be more economical in the long run.
Book my service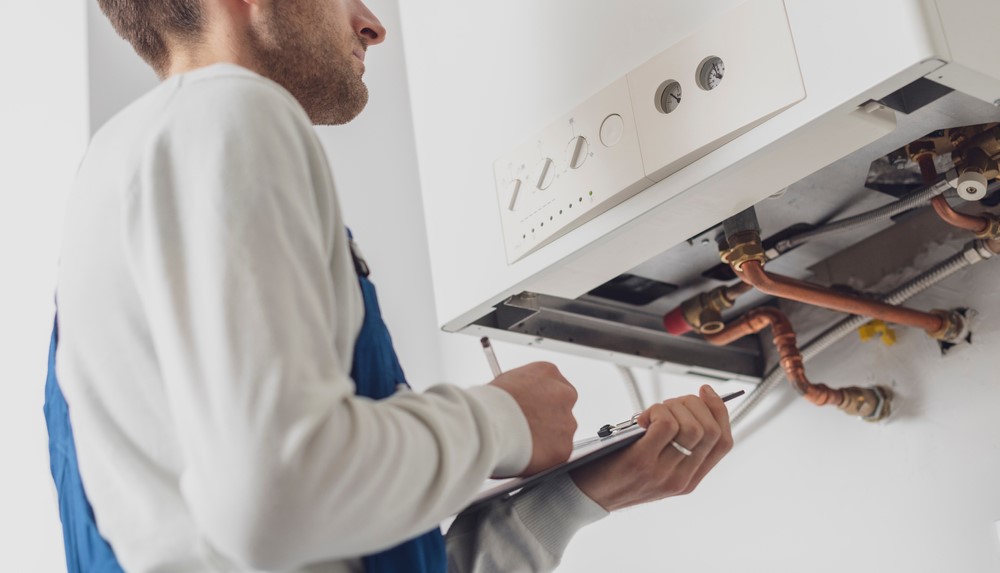 Worcester Boiler Service FAQ's
When should I get my Worcester boiler serviced?
Many experts suggest that you should get a boiler serviced once a year during the summer months. The reason is that you are not using the boiler much, so even if the engineer has to turn it off for an hour, you won't face difficulty. You can go about your day without even noticing it.
Book a Worcester Bosch boiler service online or call us on 01924 929200
As winter approaches, many people would start booking the services for one reason or another. So, getting a good service will be like finding a needle in a haystack. Most of the engineers will be fully booked, and you would have to wait much longer as compared to if you were to book in the summer.
Book my service
What would happen if I didn't get my boiler serviced?
Here are a few issues that can arise if you do not book a service:
1. Monoxide Poisoning
A malfunctioning boiler can potentially put you and your family at risk. The boiler exhausts carbon monoxide, but the flue carries it out. So, if it becomes blocked, the toxic gas can accumulate inside your place and harm the residents. Another reason can be a leak. However, you can only know this if you hire a competent boiler service.
If you smell gas in the house, you need to immediately turn the source off and ensure that you do not turn on any lights or ignite a fire. Open all windows and doors so the gas can escape. However, if you cannot find the gas source, leave the house immediately and call the National Gas Emergencies at 0800 111 999.
2. High Bills
If the unit is not working correctly, it is most likely using more fuel and energy than needed. A common thumb rule is that the less efficient your unit is, the higher its fuel consumption and, consequently, higher your bills. Thus, the service will allow you to reduce your expenses and your carbon footprint.
3. Unidentified Minor Problems Can Lead to Major Ones
If you let go and ignore the more minor Worcester boiler problems and error codes, it would eventually lead to a significant issue that you will not be able to amend without acquiring a considerable cost. You would have to pay a fat sum to get it fixed, or you might even have to replace the entire boiler with a new one.
You can also get your magnetic filter cleaned and ask them to add some central heating inhibitor to the central heating system which can increase energy efficiency and break down any debris.
4. Invalid Warranty
As we already discussed, most boiler warranties are only valid if you get them serviced annually. So, get them checked by a licensed Gas Safe register engineer once a year to avail of the warranty. Typically, most companies offer it for ten years, so losing it would be a massive loss for you, especially if the boiler runs into a problem and you want the company to fix it.
5. Fines
If you are a landlord, then you are legally obliged to get all the boiler and appliances checked by a Gas Safe Certified company. Failure can land you with hefty fines or even in jail.
Book my service
Worcester Bosch Boiler Service Conclusion
The Worcester maintenance and support plans are offered by Domestic & General Services Limited, and they are created to keep your Worcester boiler and Worcester controls maintained and operating effectively by giving you a yearly service each year as well as exclusive benefits and customer support.
Throughout your Worcester Bosch group plan, you get access to online assistance, where you can find hints, tips, and troubleshooting to help keep your boiler in excellent working condition. Additionally, you will receive yearly service and customer support assistance online or over the phone. So, book the boiler service now!
We also offer annual services for other brands, check out our Alpha boiler service and Viessmann boiler service guides.
Book my service