Viessmann Boiler Service Costs & Book Online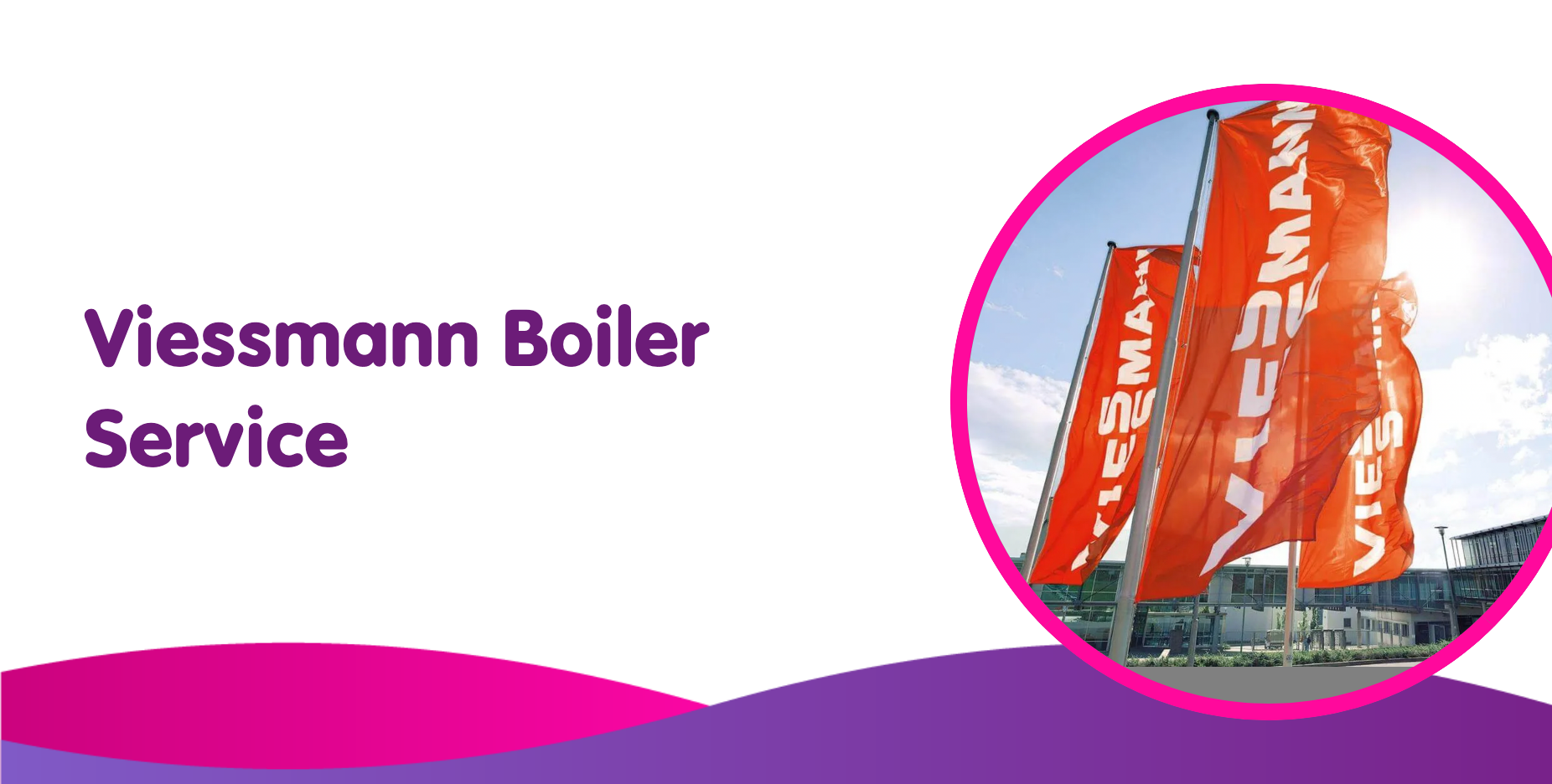 Viessmann Boiler Service Cost Guide, Booking and What's Included
Homes all across the UK – and indeed the world – are served by Viessmann boilers, a company that prides itself as the "leading provider of climate solutions for all living spaces."
Therefore looking after your Viessmann with an annual boiler service to keep it at maximum efficiency is so important.
Simply use our online service booking form to get your Viessmann boiler service started and arrange for a local Gas Safe registered heating engineer to attend your home on a day that suits you.
Book my service
Get an online fixed price in 20 seconds:
What kind of fuel does your boiler use?
Looking after your Viessmann boiler with an annual service is the best way to ensure your boiler lasts. It is also part of the Viessmann boiler warranty guidelines that you must get your boiler serviced every year to keep it valid.
Viessmann makes some of the best combi boilers on the market, so let's get your annual Viessmann boiler service booked in and see what is included and how much it will cost you to ensure your boiler is kept running to its potential.
Viessmann Boilers & Products require an annual service
With more than 100 years of history and business and more than 12,000 employees globally, Viessmann works at the forefront of efficiency technologies and sustainable energy systems.
Its German-made boilers are among the highest in quality and one of the most respected best boiler brands on the market, and we will look at their offerings and service information here.
The Viessmann product line includes a wide variety of heating systems to cover any space, including: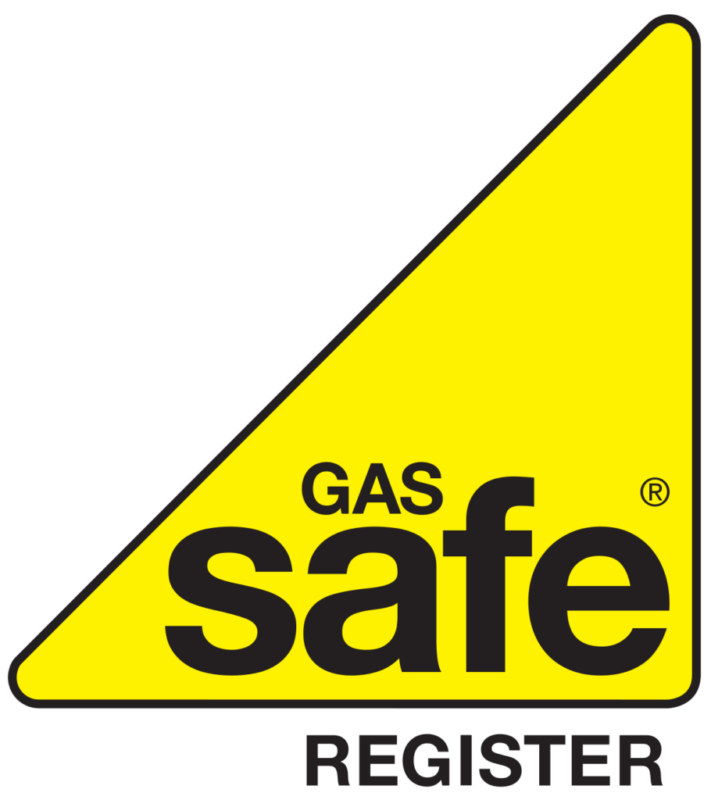 Gas boilers
Heat pumps
Combined heat and power
Electric heating and hot water
Domestic hot water cylinders
Solar thermal
Photovoltaics
Steam boilers
Commercial hot water boilers
These offerings integrate seamlessly into homes and businesses, with efficiency and innovation at the forefront of everything Viessmann does. This means a lower heating bill for customers and reduced environmental impact.
The gas condensing boilers by Viessmann meet EU-wide requirements for efficient condensing technology, and we will take a closer look at their boilers and boiler service below.
Book my service
Book a Service for Viessmann Vitodens Boilers
Here are the current Viessmann boilers that we can offer you an annual service for and are covered in our boiler cover plans.
Boilers for every size and type of home can be found under the company's Vitodens branding, where you will find combi, open-vent, and system boilers in different sizes and output ratings.
Viessmann Vitodens Combi Boiler Service
The combi boilers offered by Vitodens 050-w, Vitodens 100-w and Vitodens 200-w are suited to everything from smaller apartments to family homes. They include outputs of 19kW up to 35kW.
These combi boilers are compact, quiet, and lightweight, but also workhorses when it comes to reliability. Easy LED operations or touchscreens make them user-friendly, and smart home technology makes them a popular choice for today's modern homes.
Gas storage combi boilers are fast becoming popular for large households who don't want an external hot water cylinder.
If you have the Vitodens 111-w storage combi boiler or Vitodens 222-f storage combi then we can service these too, so get in touch to arrange your gas Safe registered heating engineer. Gas Storage combi boilers are fast becoming popular for large households who don't want an external hot water cylinder.
Book my service
Viessmann Vitodens System Boiler Service
A system boiler in the Vitodens line can store hot water in external tanks, making them a better fit for some larger homes and families or commercial spaces.
These system boilers are compatible with solar water heating systems for those who strive for environmentally friendly homes, and they also often provide a stronger water pressure than regular boilers. Vitodens system boilers are designed in a compact arrangement so that even while larger than combi boilers they still work in a tidy way in home design.
Viessmann Vitodens Regular Open-Vent Boilers Service
The regular open-vent boilers from the Vitodens range are another reliable choice for boilers with excellent efficiency ratings. These boilers allow you to use hot water in multiple locations at once, making them ideal for busy households.
Servicing Viessmann Boilers: What You Need to Know
Most homeowners understand the importance and indeed urgency of repairing a malfunctioning boiler; service repairs in those scenarios are an immediate must to keep a household (happily) running.
However, some homeowners overlook the importance of an annual service, even when the boiler seems to be running smoothly. We will look at why both types of service are necessary.
What To Do When Your Viessmann Boiler Malfunctions
A lack of hot water is, of course, a sure-fire sign your boiler is no longer properly working. However, there may be other signs that your boiler needs repair, including:
Visible stains or black marks around your boiler
Condensation near your boiler
A pilot light that appears yellow instead of blue
Additionally, serious concern and cause for immediate repair is any gas leak in your home, whether from the boiler or your other appliances.
Physical symptoms that may indicate the presence of a gas leak in your home may include:
Nausea
Vomiting
Fatigue and/or confusion
Dizziness
Shortness of breath
If you suspect a gas leak in your boiler or any other issue affecting its performance and efficiency, contact a Gas Safe registered professional for service.
Can I Fix My Viessmann Boiler Myself?
Some homeowners are adept at home repair projects and might be inclined to attempt a Viessmann boiler repair, but it is always better to reach out to a professional engineer.
A gas leak is a serious problem that only trusted professionals should deal with, and minor problems could be exacerbated if an amateur attempt to fix them.
To ensure the longevity of your boiler, always contact a professional for major repairs.
You may be able to adjust some minor issues on your own, such as pressure, by referring to your instruction manual. Always leave major repairs to the professionals.
Annual Services for Viessmann Boilers
Regular maintenance service for your Vitodens boiler is not only a smart idea for maintaining its function, but it is, in many cases, a requirement of an extended warranty. Servicing your boiler each year will ensure your appliance operates as smoothly and efficiently as possible for years to come.
Gas boiler services from a trained professional are essential to maintaining function and also spotting potential problems. The cost of maintaining a boiler with regular maintenance service will be cheaper than replacing it, and we will take a more detailed look at what this service entails below.
What Does an Annual Viessmann Boiler Service Include?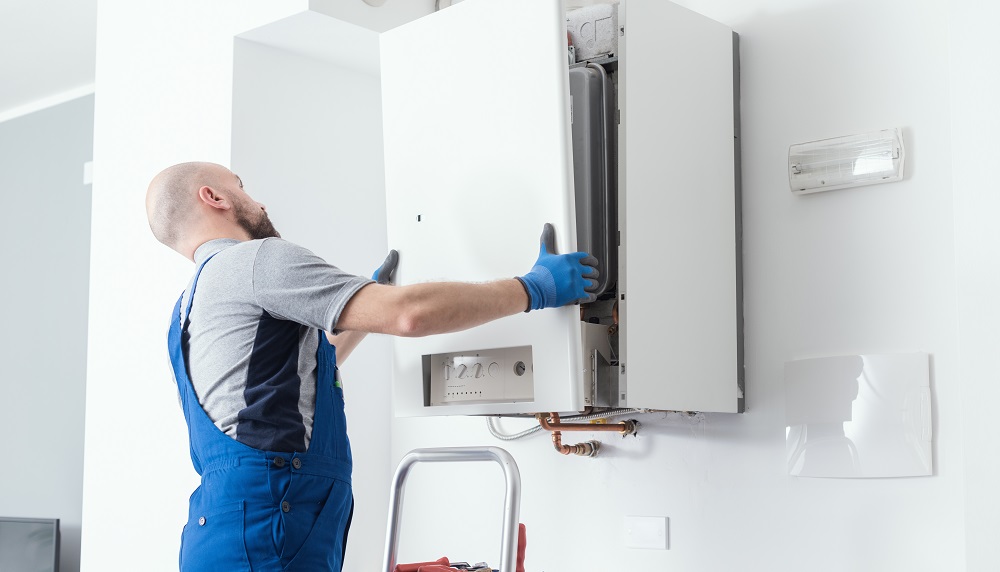 An annual service for your Vitodens boiler will include a thorough inspection of every component for potential problems. By working with a Gas Safe registered engineer, you know your boiler has been deemed safe, efficient, and reliable by an expert.
Viessmann/Vitodens implores every customer to only accept an annual boiler service from a Gas Safe registered engineer, who will be able to provide documentation and identification with his credentials.
If you do not work with a qualified inspector for your annual service, you may miss important warning signs of a potential problem or find that your repairs are incomplete or ineffective and end up paying the cost of a new Viessmann boiler.
The engineer performing the annual inspection of your Vitodens boiler will:
Check the overall performance of your Vitodens boiler, including the flue and ventilation
Look at every component on the boiler for evidence of any water leaks
Examine the boiler for any parts that may be damaged or worn
Inspect and clean the burner
Confirm there is satisfactory ignition, flame picture and stability
Assess the flame failure device
Check and adjust the burner pressure if needed
Review the operation of the boiler and its controls
Reset the pressure of the expansion vessel if needed
Analyse the flue gas combustion
A visual inspection is not enough when it comes to an annual service. To the untrained eye, the boiler might "look fine", but any expert will know how to test all of the components to ensure they are working properly.
The Benefits of Annual Boiler Service for your Viessmann boiler
The safety of your family and your home is the primary benefit of an annual boiler service. In addition to the service, you should ensure there is a carbon monoxide detector near your boiler.
Another benefit to annual boiler service is cost savings when it comes to both your heating bill as well as a potential replacement.
An annual service can extend the life of your gas boiler considerably when minor issues are corrected before becoming major ones. An annual service ensures your boiler operates at optimum efficiency, which also means lower bills.
Viessmann Vitodens boilers are manufactured with the greatest efficiency in mind; however, normal wear and tear over the years will affect any boiler's efficiency. This is why a proactive annual service is critical to the boiler's smooth and efficient operation for years to come.
How much will Viessmann boiler service cost?
The cost of maintaining your Viessmann Vitodens boiler with annual service will vary based on the type of Vitodens unit you have purchased and its size, but you can expect a boiler service to cost £90 and £130. When you have to call for a one-off service for your Vitodens boiler, you may pay more.
This is why it is better to go ahead and pay for an annual service to keep the unit running as smoothly as possible. Homeowners might be tempted to pass on the annual service if the boiler is running efficiently (and finances are stretched thin), but it is always better to pay for an annual service that might mitigate costly repairs later.
Also, the service itself typically lasts an hour, so it will not be a terrible inconvenience. Take a look at our other brands we also service in our Worcester Bosch service guide and our Baxi boiler service guide.
What else can I do to keep my boiler operating efficiently?
Proper insulation in your home and around your pipes will make your boiler work more efficiently and help to heat your home effectively. Consider upgrading your insulation to improve the performance of your Vitodens boiler and lower your heating bills.