Viessmann Vitodens 111-W Storage Combi Boiler Review 2023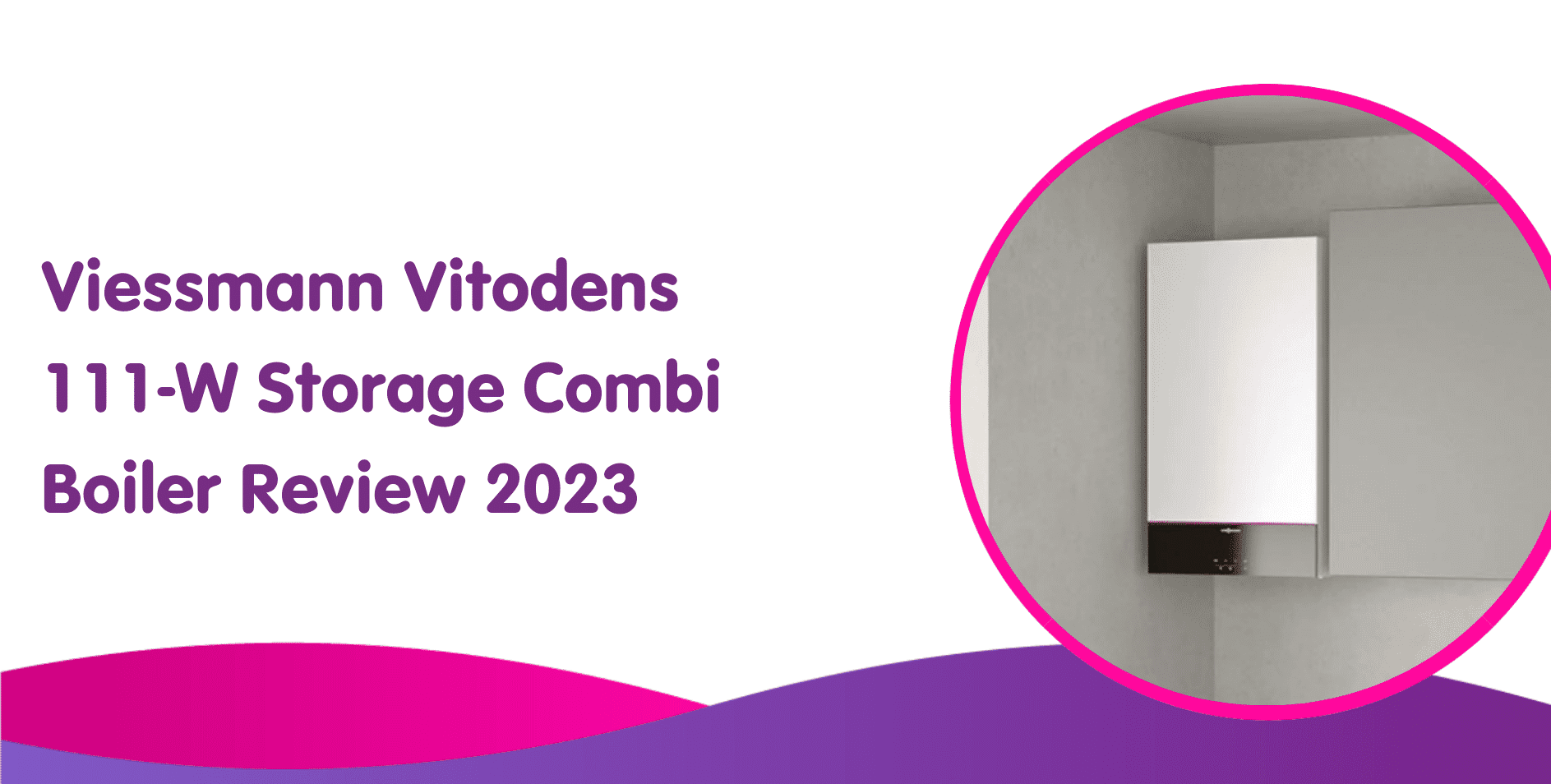 Viessmann Vitodens 111-w Storage Combi Boiler Review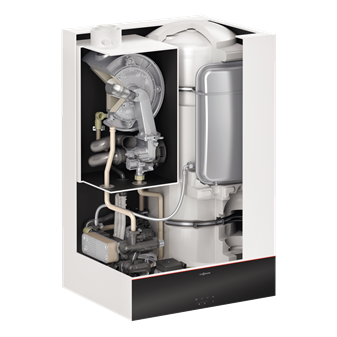 In our series of Viessmann reviews, we have covered the smaller new boiler systems in great depth and this Viessmann Vitodens 111-W review will showcase this combi boiler as an outstanding build quality and design for a boiler in 2023.

Get a fixed price online now for the Vitodens 111-w in 20 seconds
The Vitodens 111-w is known to be reliable, rapid, and efficient and amongst other things the Vitodens 111-w storage combi boiler outperforms the more expensive Viessmann boilers in this range due to its functionality, compact design, and high performance.
Not only do you get all this, but you get a Which? recommended gas boiler too.

Get an online fixed price in 20 seconds:
What kind of fuel does your boiler use?
Why choose the Vitodens 111-w combi boiler?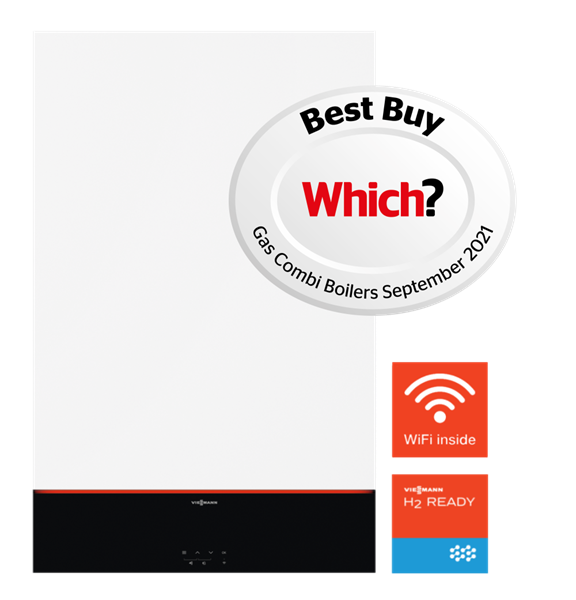 The Vitodens 111-W is a high-performance storage combi boiler that is wall-mounted and is suitable for most family homes that require the use of more hot water in daily life. Similar to the larger capacity Vitodens 222-f storage combi, but more compact, this could be the ideal solution for larger homes.

This combi boiler has a cylinder loading system (CLS) with 46 litres of robust stainless steel storage capacity.
Amazingly this Vitodens 111-W storage boiler can fill a bath in under 10 minutes alongside supplying water to wash up or brush your teeth at the same time. What a lifesaver!
The gas Viessmann Vitodens 111-W is stated to have a maximum output of 35kW, which is pretty significant for a storage combi.
This boiler is also now Hydrogen ready to 20% blend, which means that it is built for the future. As with all Viessmann boilers, a blend ready hydrogen-ready combi boiler can run on 20% hydrogen mixed with natural gas.
Why choose the Viessmann Vitodens 111-W storage combi boiler
It has the ability and capacity to fill a standard bathtub in under 10 minutes!

The boiler does all this with the ability to supply hot water to a sink and washbasin at the same time!

That's practical brilliance from Viessmann, but what does that mean?

That means more relaxing bath time for busy mums, and less time waiting for the bath to fill! (which is always welcome in any household).

Having a large capacity, quick heating, and reliability, the choice is simple and clear to see why this is one of the best combi boiler options with storage capacity on the market today.
Why not get your new boiler quote with installation on the fantastic Vitodens 111-W today?
Get an online fixed price in 20 seconds:
What kind of fuel does your boiler use?
Features at a Glance:

High hot water capability of >18 l/min
User-friendly control via the backlit LCD touchscreen
Available in outputs from 4.7 to 35.0 kW
Cylinder loading system (CLS) and integrated stainless steel storage tank
Hot water performance equivalent to a separate installed 150L cylinder
Energy efficiency class: A
User-friendly dials for rapid adjustment of heating and hot water
Optional wireless remote control available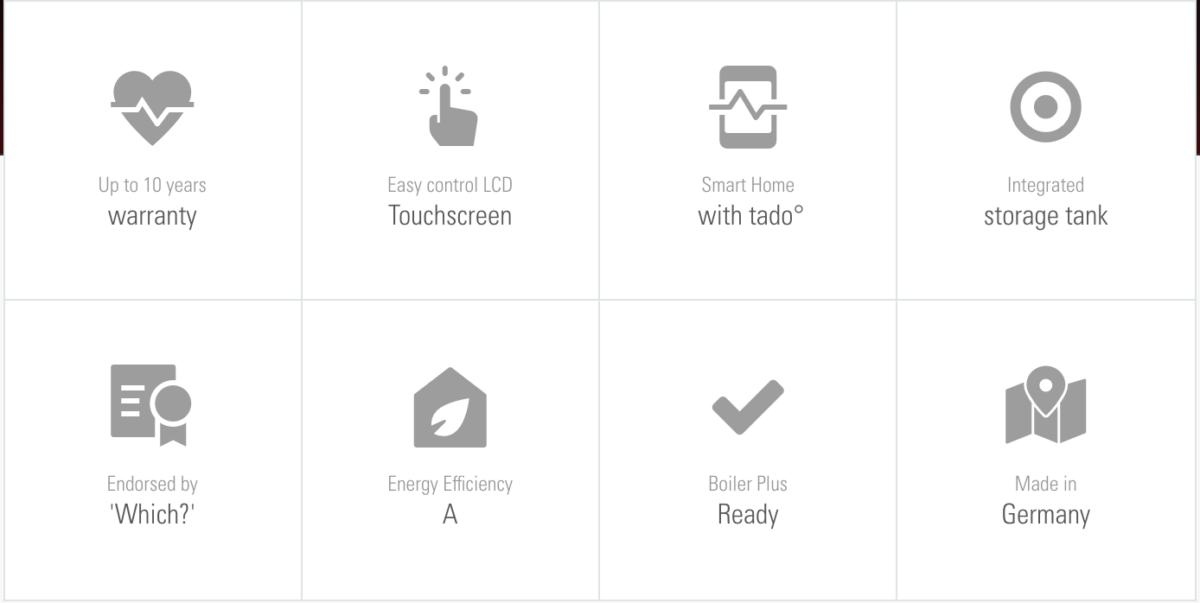 In more depth: Why we recommend the Viessmann Vitodens 111-W

Boiler Central above the Worcester-Bosch alternatives recommends the Vitodens 111-W.
This is due to its build quality and capacity, as mentioned above. But let's now dig into the Viessmann technical information below.
Vitodens 111-w Boiler Performance Overview

Being fitted and equipped with a stainless steel loading cylinder with a 46-litre capacity, the Vitodens 111-W has the ability to have on-demand hot water for the entire family.
The modulating ratio for the entire output range is up to 1:6. This means that this boiler can easily handle small apartment buildings and anything well insulated.

With this, the user will benefit from appliances starting up less and therefore results in lower operating noise. It also means that the Viessmann Vitodens 111-W service life and operating functions of the boiler will last longer and vastly extends the boiler life.


If you do have any issues and don't have Boiler Cover, you will have been supplied with a Viessmann boiler manual to see how to solve the problem before having to use your warranty.
Get an online fixed price in 20 seconds:
What kind of fuel does your boiler use?
The Cylinder Loading System (CLS)

What else?? The Viessmann Vitodens 111-W includes the Cylinder Loading System or CLS.

Alternatively, most unvented cylinders make use of a heating coil in order to heat the cylinder.
The CLS technology actually replaces the coil with the plate heat changer.
A DHW pump will circulate the hot water back to the top of the cylinder.

Benefits of a Storage Combi Boiler

A storage boiler differs from a combi, regular/open vent boiler or system boiler as the storage boilers have a large hot water cylinder within the boiler unit.

Storage combi boilers such as the Viessmann 111-W save space by getting rid of the need to have a separate hot water cylinder unit or tank.

It is all compact and in one unit, which makes it easier to manage and repair.

This is why our Viessmann Vitodens 111-W review is so easy to get an in-depth picture of why we recommend it, as it really is a fantastic unit with the integrated cylinder.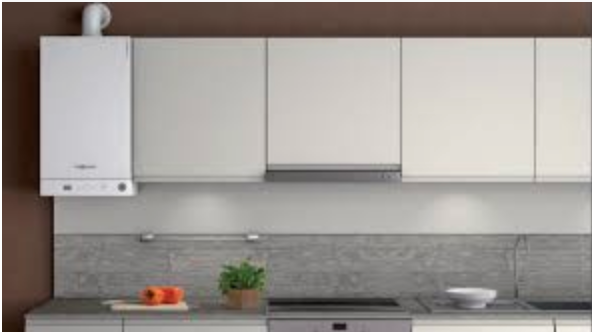 There are many different boiler types and boiler sizes available to determine which storage combi is best for your property.

For example, Viessmann offers a range of smaller storage combi boilers suited for properties with two or more bathrooms.

The supply of the Vitodens 111-W is equivalent to 150L of water! Enough for most families small and large.
Get a quote on a Viessmann Vitodens 111-W below:
Get an online fixed price in 20 seconds:
What kind of fuel does your boiler use?
Vitodens 111-w Boiler Technical Specifications:
A. Inox-Radial heat exchanger made from stainless steel – for high operational reliability, long service life and high heating output on a very small footprint
B. Loading cylinder made from stainless steel
C. Modulating MatriX cylinder burner
D. Variable speed combustion fan for quiet and economical operation E. Integral diaphragm expansion vessel
F. Integral variable speed high efficiency circulation pump
G. Digital control unit with touchscreen
Viessmann Vitodens 111-W key Information:
■ Particularly space-efficient gas condensing boiler with integral stainless steel loading cylinder ■ Standard seasonal efficiency [to DIN] of up to 98 % (Hs ) [gross cv]
■ Durable and efficient thanks to the Inox-Radial heat exchanger
■ Modulation range up to 1:6
■ Modulating MatriX cylinder burner with a long service life
■ Simple and innovative operation via control unit with touchscreen
■ Control unit for constant temperature and weather-compensated operation
■ High DHW convenience due to loading system and integral stainless steel loading cylinder (46 l capacity) Recommendation for application
■ New build- prefabricated houses and developer projects: Installation in utility rooms and attics The Vitodens 111-W is the ideal product, particularly in new build, as it can be installed before the screed is put down.

■ Modernisation: Replacement of gas boilers, floor-standing atmospheric gas boilers and oil/gas boilers with DHW cylinders installed below Delivered condition
■ Modulating MatriX cylinder burner
■ Control unit for constant temperature and weather-compensated operation Weather-compensated operation requires both an outside temperature sensor and a clock thermostat or time switch (accessories)
■ Integral DHW heating via plate heat exchanger and loading cylinder
■ Safety valves, expansion vessel (8 l)
■ Circulation pump and 3-way diverter valve
■ Fully plumbed and wired
■ Boiler flue connection Preset for operation with natural gas. Conversion within gas groups E/LL is required. Conversion to LPG requires a conversion kit (standard delivery). Tested quality CE designation according to current EC Directives ÖVGW Quality Mark for gas and water equipment
Viessmann Vitodens 111-w warranty
As we have mentioned in our other articles with Viessmann Boilers, they contain the brilliant Stainless Steel Heat Inox-Radial Heat Exchanger.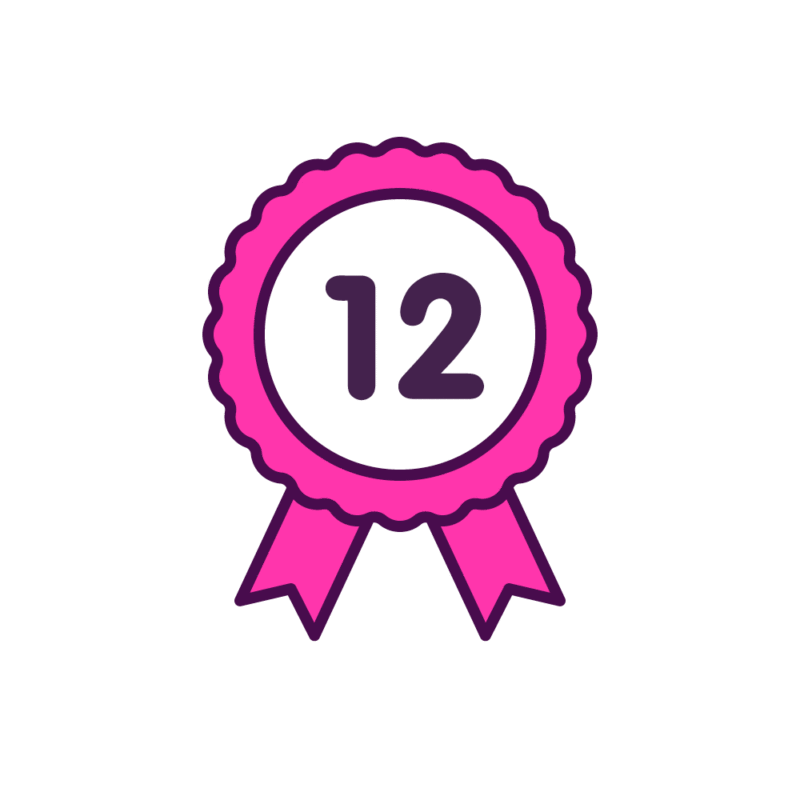 This helps for this combi boiler's highest efficiency of up to 98% while being exceptionally reliable with fully working operability during its long life of service.

Viessmann is so confident about their stainless steel heat exchanger that they offer a brilliant 10-year warranty against leaks resulting from corrosion.
A lengthy warranty really goes to show how much the manufacturers believe in their products as well as leaving you with great peace of mind and we aren't aware of any ongoing Viessmann boiler problems in the UK
Don't forget Boiler Central offers a tremendous 12-year extended warranty on selected Viessmann boilers!
Our Conclusion: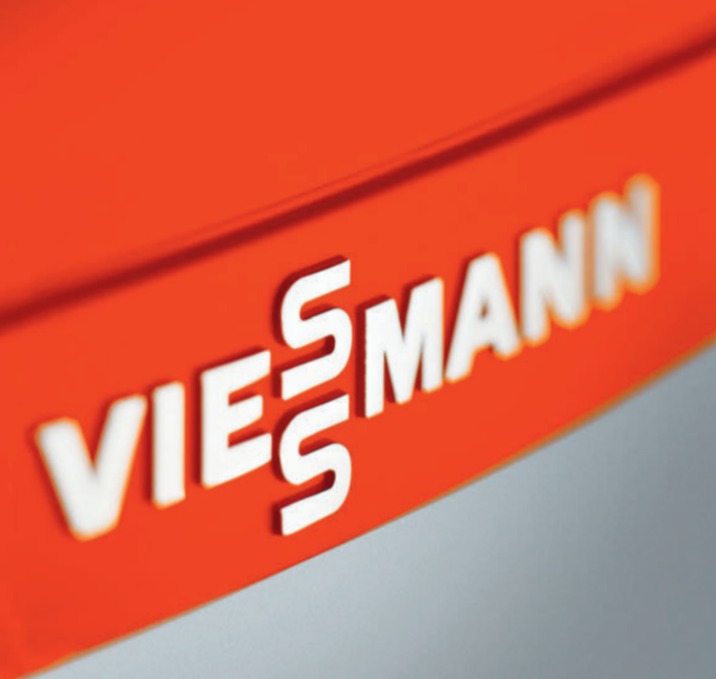 In conclusion, as far as boilers go, the Viessmann Vitodens 111-W is a fantastic choice for most family homes. Here's our ultimate review and verdict on the boiler:

Efficiency: A+
Reliability: A+
Affordability: A
Overall Score Out of 100 – 96.5 out of 100 based on all our metrics.
We also offer industry-leading warranties on selected Viessmann Boilers. You can get a 12 year exclusive warranty on the following Viessmann boilers right now at Boiler Central:
Find your new Viessmann here with the installation specialists and get your new boiler as soon as tomorrow.