Viessmann Boiler Problems, Common Causes & How To Fix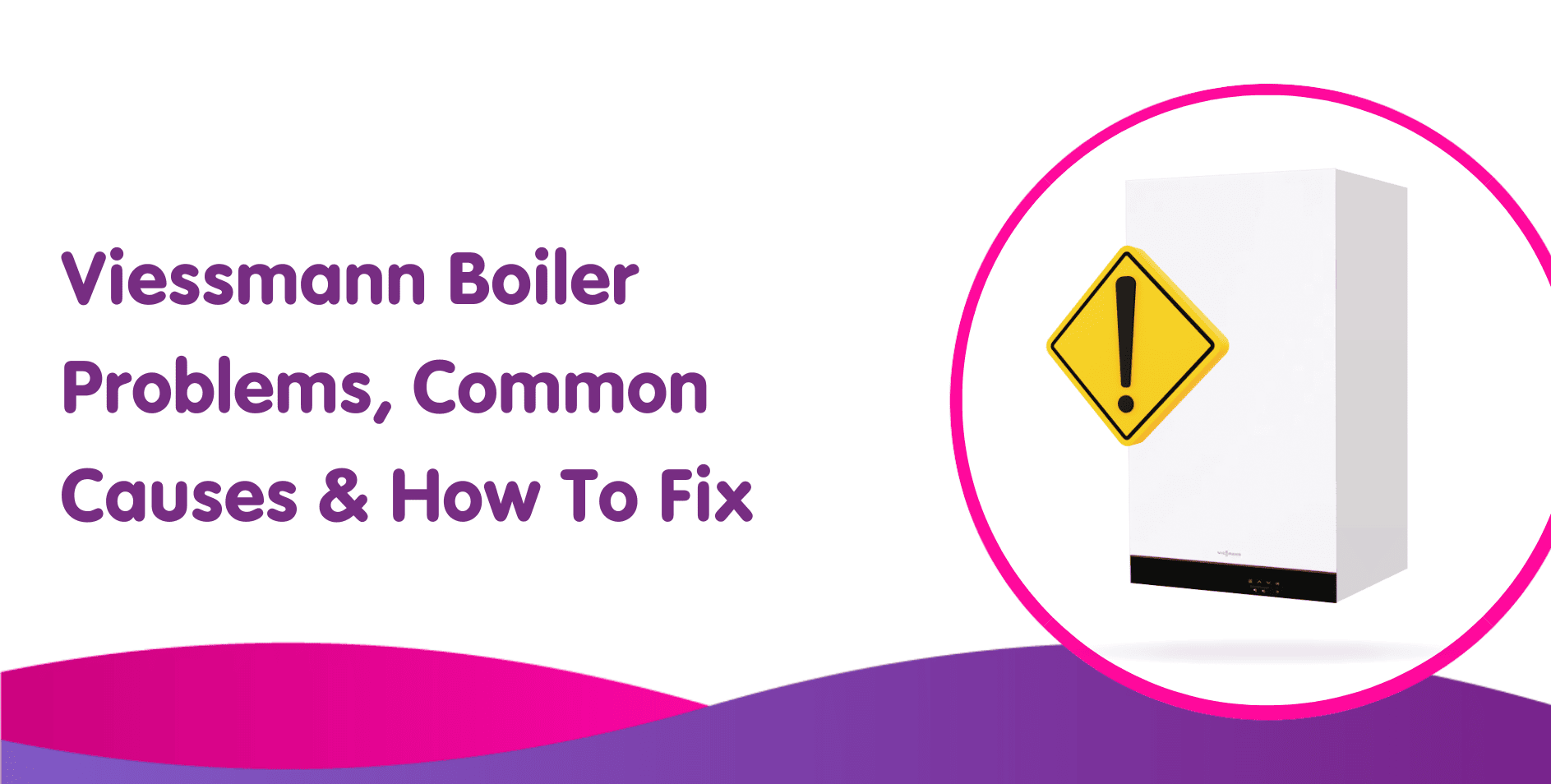 Common Viessmann boiler problems & how to fix them
Viessmann is well known for the high quality of its heating systems. They even claim on their website that they produce the 'UK's most reliable boilers' so hopefully your Viessmann boiler problems can easily be fixed and rectified
If your looking for Viessmann fault codes, skip right to the part of the blog near the bottom for the full list. If you want to know more or if your issue is fixable or common, then read on.
Want to prevent any unexpected repair costs? Get boiler cover now, including a free annual boiler service!
Get Boiler Cover
Who are Viessmann
Viessmann recently celebrated one hundred years in business, and they have sales offices in eleven different countries. This German boiler company has rapidly become one of the best boiler brands in the UK and renowned for reliability.
So, while Viessmann boiler problems may not happen often, there will be times when a fault develops that needs attention after the boiler installation
In this article, we'll take about which problems are most common. Then we'll look at which issues you can fix yourself and which need a visit from a Gas Safe engineer.
Whether you have Viessmann Vitodens 200 problems or need help with Viessmann Vitodens 100 troubleshooting, we can help!
Get an online fixed price in 20 seconds:
What kind of fuel does your boiler use?
What Are The Most Common Viessmann Boiler Problems?
Many of the common problems are quick and easy to identify. Radiators not warming up and having to take a cold shower are likely to be spotted pretty quickly!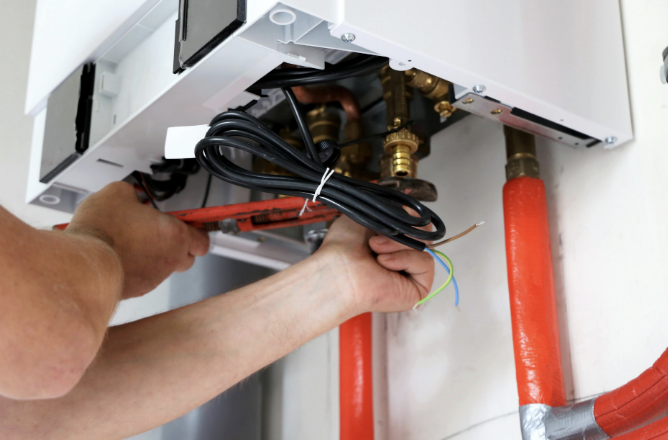 Some problems, though, start small and get bigger over time, especially with cheap boilers. That tiny leak from the radiator will become a bigger issue if not quickly fixed. Fixing it is much better than paying what a new boiler cost.
Some of the most common boiler problems include:
Faulty fan
Faulty PCB
Faulty flow switch
Burner blockage
Radiators not getting hot.
New Viessmann boiler not starting up
From time to time a new Viessmann boiler may not start up, if this is the case you are covered under the warranty, however, you may want to know why to ensure that you are covered. Here are some of the reasons why a new Viessman boiler may not work:
Faulty fan
If the fan is faulty in a Viessmann boiler then it will not work as it is unsafe due to the fact that the fan will not be able to ensure that harmful gasses are removed from your home properly. This safety feature will is known as a lockout and your Viessmann boiler won't start until the faulty fan is fixed.
As this is a mechanical problem with the boiler it is the fault of the manufacturer to fix and if your boiler is under 10 years old will be covered by the warranty.
Fault PCB
The printed circuit board or PCB is the boilers brain and tells it what to do and when, therefore if you have a new Viessmann boiler with a faulty PCB will often not work at all. There is not a lot that can be done here other than replace the PCB or the whole boiler itself, as a faulty Viessmann PCB could be costly to replace.
A faulty PCB in a Viessmann boiler is a defect that is covered under the boiler warranty, therefore if this is the case you should contact Viessmann to either replace the PCB or the boiler. This should be of zero cost to you too.
Faulty Flow Switch
A faulty flow switch is a serious problem as the flow switch ensures that gas is flowing correctly through the pipes in and around your boiler. This means that if the Viessmann flow switch is faulty, then gas could be flowing incorrectly which could be dangerous, which in turn will cause the boiler to lock out as a safety precaution. Your boiler will not turn back on until this is fixed.
How To Fix A Leaking Viessmann Boiler
A leaking boiler is usually a sign of a serious problem. It can lead to other components rusting or the shorting of electrical components in the boiler. This is something that needs immediate attention.
Boiler Pressure Valve Fault
When the pressure valve is the source of the leak, first check if the boiler pressure is too high.
If the gauge on the boiler is in the red, then you can bleed the boiler to reduce it.
Sometimes this can be caused by sludge or an obstruction in the system. In that instance, you'll need to call out a Gas Safe engineer.
Leaking Pipe Fittings
If the boiler leak is coming from pipe fittings, a ¼ turn of the fitment might do the trick. If that doesn't work, then an engineer will need to check the PTFE tape inside of the Fitting.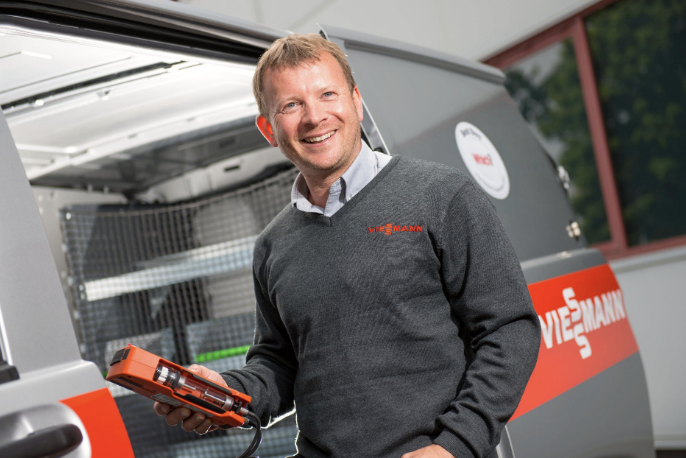 Seals in The Boiler Pump
Over time, the rubber seals can become damaged, which is a common cause of leaks in older types of boilers. Often the level of corrosion means that it makes more sense to get a replacement boiler than attempt repairs.
Get an online fixed price in 20 seconds:
What kind of fuel does your boiler use?
Fixing Viessmann Boiler Problems Yourself
If you're having problems with your Viessmann boiler, troubleshooting may mean that you can sort out simple issues yourself & stop you needing to pay the boiler replacement cost.
Our fault-finding tips help you to fix three common problems.
Frozen Condensate Pipe
The condensate pipe drains the small amount of wastewater produced by condensing boilers. In cold spells, the water freezes and blocks the pipe.
To sort out this one just pour hot water over the blocked area until the ice has melted.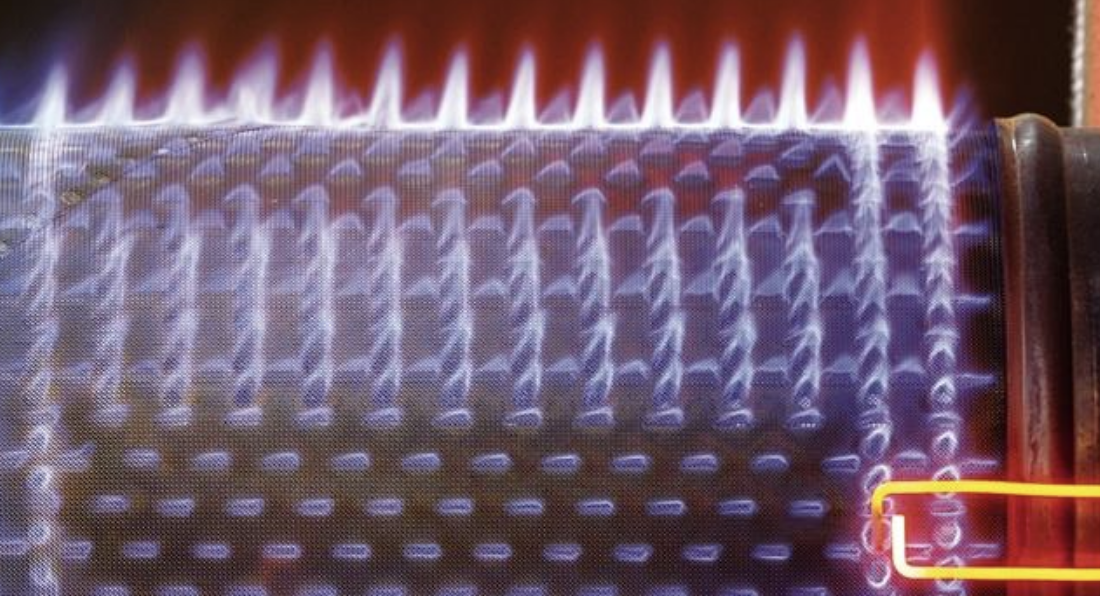 Low Boiler Pressure
If your boiler has low boiler pressure, then your central heating system won't work correctly.
1. Switch the boiler off at the mains
2. Now, wait for the system to cool down.
3. Locate the filling loop and if not already attached, secure it tightly.
4. Open the valves of the filling loop, and you'll hear the water entering the boiler.
5. Once the pressure gauge reaches 1, turn off the valves and release the filling Loop.
Radiators not Heating Up
The most common reason for a radiator not heating up is trapped air.
1. To release the air, use a radiator key to open the bleed screw.
2. When you hear a hissing sound and water starts coming out, close the screw.
3. The radiators should now start to warm up.
Get an online fixed price in 20 seconds:
What kind of fuel does your boiler use?
Which Viessmann Boiler Problems Require An Engineer
Some boiler problems, especially those related to a gas boiler, are strictly the territory of an engineer. These include:
Burner Blockage
The burner supplies the correct amount of fuel and air to generate heat. If it gets blocked, the boiler won't function.
Pilot Light Goes Out
If the gas supply to the boiler is being interrupted, it might be caused by a broken thermocouple. This safety device turns off the gas supply when the pilot light goes out.
Once replaced, the seals on the system need to be checked to ensure the system is safe.
Viessmann Boiler Warranty – Which Problems Are Covered?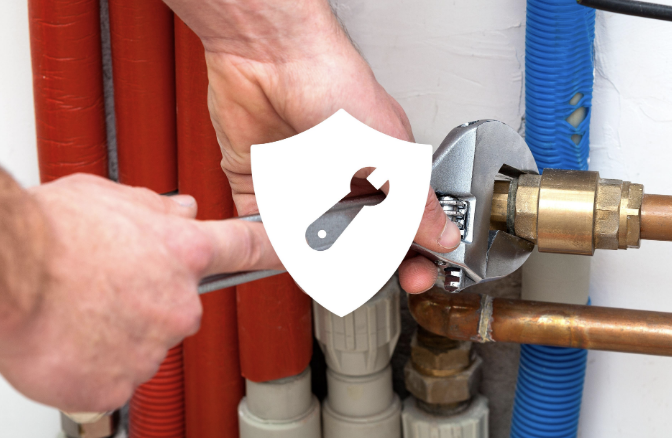 The length of the warranty will vary with the new boiler model chosen. However, while in force, it will cover your system against manufacturing and material defects.
Usually, both parts and labour are covered. Full details of the warranty available on each model can be found here.
Do be aware that problems associated with installation are not covered. There are several other exclusions so do check you're covered before you request a Viessmann engineer.
How Do I Reset My Viessmann Boiler?
If there's a fault code displayed or there's a risk from operating your boiler, it will lock out. Once repaired, you then need to reset your boiler for it to work again.
To reset the boiler, push the reset button for ten seconds. Then wait a few minutes for the boiler to light.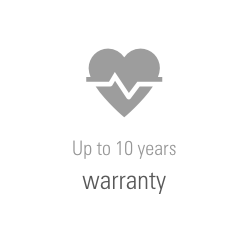 The location of the reset button varies between models. If it's not obvious, check your manual or contact Viessmann Customer Service.
Do be aware that calls to the Viessmann technical team are routed to a call handling service out of hours. So we recommend getting in touch between 08.30 and 17.00.
Maintaining Your Viessmann Boiler
The Viessmann boiler service is the most important part of keeping a maintained system.
The engineer will ensure that your boiler is operating safely and check all parts for wear and tear. If you're installing the best system boiler you want to ensure you look after it.
Maintenance tasks to keep your boiler working throughout the year include:
Keeping air grilles clean and unobstructed.
Keep the boiler pressure between 1.2 and 1.5 bars.
Bleed radiators to get rid of trapped air.
When To Replace Your Viessmann Boiler
Most boilers have a lifespan of 10-15 years. But if you have to call out an engineer on a regular basis, then it may be better to opt for a new boiler.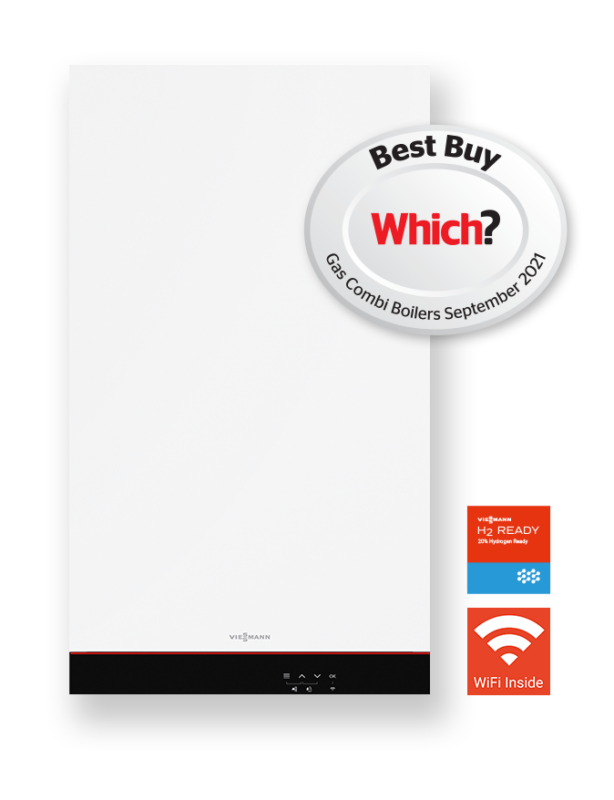 Other signs which suggest a replacement is needed are noisy boilers or radiators, and leaks. Even the best combi boiler has to give in one day.
Energy bills are higher for older, less efficient, boilers so a replacement may not cost too much more over its lifespan.
Summary
Regular boiler servicing is the best option to avoid problems. It also reduces the risk of a carbon monoxide leak or finding yourself without heat and hot water.
If the time has come to find a new boiler, our fixed price service means you get the boiler you need with the risk of unexpected costs. check out the fantastic Viessmann 050 combi now!
Get an online fixed price in 20 seconds:
What kind of fuel does your boiler use?
Here is the Viessmann boiler fault code list
If you have a fault code one your Viessmann boiler then it is likely that you can find out what the issue is here. if you want to see the most common viessmann fault coeds then take a look at some of our guides where we have dived deeper into the issues as to help homeowners be aware of what the issues could be prior to a Gas Safe engineer attending.
Viessmann Fault Code 5C, 5D, 5E and 5F
| | | |
| --- | --- | --- |
| Boiler model | Boiler fault | Diagnosis |
| Vitotronic 300-K with Vitotronic 200 | Control mode | Communication fault, Vitotronic 100 of boiler 5-8 |
Viessmann Fault Code 10
| | | |
| --- | --- | --- |
| Boiler model | Boiler fault | Diagnosis |
| Vitodens 200-W / 222-F / Vitotronic 300 / 200/ 200-H / 050/200-H / 300-K / vitocontrol-S | The boiler operates based on an outdoor temperature of 32°F / 0°C | Short circuit – Outdoor temperature sensor |
| Vitotronic 300-K, MW2S with Vitotronic 100 / Vitodens 100-W (combiPLUS) / 200-w / Vitocontrol-S, WB2B with Vitotronic 100 | Controls as if the outdoor temperature / Constant Mode | The outdoor temperature sensor shorted out |
Viessmann Fault Code F6, 58, F9, F-E1, F-E2 and F-F6
| | | |
| --- | --- | --- |
| Boiler model | Boiler fault | Diagnosis |
| All Viessmann boilers | Burner in fault mode / Emergency operation | Fan not at standstill / plug-in connection |
Viessmann Fault Code D4
| | | |
| --- | --- | --- |
| Boiler model | Boiler fault | Diagnosis |
| Vitotronic 300 / Vitotronic 300-K with Vitotronic 300 | Boiler cools down | Fault, safety equipment at " X2 / X3 / X7″ of plug-in adaptor 2 for external safety equipment |
| Vitodens 200 | Boiler operates in emergency mode (after approx. 30 min. BUS fault) OR Boiler cools down | Internal BUS fault OR Open circuit – Internal BUS connection |
Viessmann Fault Code 18 and D1
| | | |
| --- | --- | --- |
| Boiler model | Boiler fault | Diagnosis |
| Vitodens 100 / 200-W / 222-F / Vitotronic 300-K With 100 / Vitocontrol-S | The boiler operates based on the outdoor temperature of 32°F / 0°C / Constant Mode | Outdoor temperature sensor cable broken |
| Vitotronic / 100 / 200 / 300 / 050/200-H /300-K / Vitocontrol-S, MW1 with Vitotronic 100 | Operates on basis of 32°F / 0°C outdoor temperature | Open circuit – Outdoor temperature sensor |
| Vitotronic 200-H / Vitotronic 300-K, MW1B with Vitotronic 300 / Vitotronic 300-K, MW2B with Vitotronic 200 | Controls as if the outdoor temperature | Lead break, Outdoor temperature sensor |
| Vitotronic 050/200-H | Activates after 0°C / 32°F outdoor temperature | Cable break – Outdoor temperature sensor |
| Vitodens 100-W | Burner in fault mode | DIP switch S2 is set to "ON" |
Viessmann Fault Code A4
| | | |
| --- | --- | --- |
| Boiler model | Boiler fault | Diagnosis |
| Vitodens 222-F | Burner blocked. The venting program is started automatically | Air lock in the Internal circulation pump or minimum flow rate not achieved |
Viessmann Fault Code 0C
| | | |
| --- | --- | --- |
| Boiler model | Boiler fault | Diagnosis |
| Vitodens 100-W | Burner blocked | Insufficient power supply |
| Vitodens 200 | Burner control switches to lockout | Flame signal still present after switching off |
Viessmann Fault Code C1
| | | |
| --- | --- | --- |
| Boiler model | Boiler fault | Diagnosis |
| Vitodens 200 | Burner control unit switches to lockout (due to large line voltage fluctuations) | Differential air pressure sensor / open circuit |
Viessmann Fault Code B9, ED, F0, F-E5, F-EC, F-ED, F-EE, F-EF, F-FD and F-FF
| | | |
| --- | --- | --- |
| Boiler model | Boiler fault | Diagnosis |
| Vitocontrol-S with Vitotronic 100 / Vitotronic 100 / 300 / Vitotronic 300-K with Vitotronic 300 | Boiler cools down | fault: Maximum pressure limiter 1 2 |
Viessmann Fault Code 41
| | | |
| --- | --- | --- |
| Boiler model | Boiler fault | Diagnosis |
| Vitotronic 300 | Operation without accounting for return water temperature | Short circuit – Return water temperature sensor of mixing valve circuit 2 |
Viessmann Fault Code 88, 89, and E6
| | | |
| --- | --- | --- |
| Boiler model | Boiler fault | Diagnosis |
| Vitocontrol-S with Vitotronic 100 / Vitotronic 300-K with Vitotronic 100 / 200 | Control mode | Communication fault, Vitotronic 100 of boiler 1-4 |
Viessmann Fault Code AD
| | | |
| --- | --- | --- |
| Boiler model | Boiler fault | Diagnosis |
| Vitodens 200 | Setting via service level not possible | Data points are not stored; internal fault VR20 |
Viessmann Fault Code F5
| | | |
| --- | --- | --- |
| Boiler model | Boiler fault | Diagnosis |
| All Viessmann boilers | Gas pressure switch shows no gas pressure / Electrical connection fault | Gas shut-off valve closed; gas pressure switch faulty; multiple problems with gas supply |
Viessmann Fault Code C2-C8, CD-CF, D2-D8, DA-DF, and E0
| | | |
| --- | --- | --- |
| Boiler model | Boiler fault | Diagnosis |
| All Viessmann boilers | Boiler cools down | Fixed high limit has responded or fuse F2 has blown. |
Viessmann Fault Code B4
| | | |
| --- | --- | --- |
| Boiler model | Boiler fault | Diagnosis |
| All Viessmann boilers | Normal operation / fault around burner control unit | Internal fault (PCB) |
Viessmann Fault Code 80, 81, 82, 83 and FD
| | | |
| --- | --- | --- |
| Boiler model | Boiler fault | Diagnosis |
| All Viessmann boilers | Burner control unit in a fault state; system cools down; burner control unit locked out | Short circuit – Boiler water temperature sensor, burner control unit |
Viessmann Fault Code B5
| | | |
| --- | --- | --- |
| Boiler model | Boiler fault | Diagnosis |
| All Viessmann boilers | Control Mode | External safety equipment |
Viessmann Fault Code 19
| | | |
| --- | --- | --- |
| Boiler model | Boiler fault | Diagnosis |
| Vitotronic 300 | Activates after 0°C / 32°F outdoor temperature | Communication fault, Wireless Outdoor temperature sensor |
Viessmann Fault Code B2
| | | |
| --- | --- | --- |
| Boiler model | Boiler fault | Diagnosis |
| All Viessmann boilers | Control mode | Internal electronics fault |
Viessmann Fault Code 21
| | | |
| --- | --- | --- |
| Boiler model | Boiler fault | Diagnosis |
| Vitotronic 200 / 300 | operation without influence of return water temperature | Short circuit – Return water temperature sensor |
Viessmann Fault Code 0b
| | | |
| --- | --- | --- |
| Boiler model | Boiler fault | Diagnosis |
| Vitodens 200 | The burner control switches to lockout. The fan does not idle after auto reset (incorrect fan rpm). | Severe wind conditions in the vent system |
| Vitodens 100-W | Burner blocked | Insufficient water flow. Incorrect flow direction. Defective flow switch.(Blockage) |
Viessmann Fault Code FE
| | | |
| --- | --- | --- |
| Boiler model | Boiler fault | Diagnosis |
| All Viessmann boilers | Burner blocked or in fault mode | Strong interference (EMC) field nearby, or Faulty main PCB |
Viessmann Fault Code 20
| | | |
| --- | --- | --- |
| Boiler model | Boiler fault | Diagnosis |
| Vitocontrol-S with Vitotronic 100 / Vitotronic 300 / 300-K / 200 / 100 | Stand-alone control unit without supply temperature sensor (possibly supply temperature not high enough) | short circuit – Common supply temperature sensor |
| Vitocontrol-S with Vitotronic 100 / Vitotronic 300-K, with Vitotronic 200 | Vitocontrol-S, controls in a stand-alone manner w/o supply temperature sensor (supply temperature may not be high enough) | Common supply temperature sensor shorted out |
| Vitocrossal 300 | Regulates without supply temperature sensor (low-loss header) | Short circuit – System Flow temperature sensor |
| Vitodens 200-W / 222-F | Regulates without supply temperature sensor (low-loss header) | Short circuit – System supply temperature sensor |
| Vitotronic 050/200-H< / 200 / 200-H / 300 | Mixing valve closes/ closed | Short circuit – Supply temperature sensor / mixing valve circuit M1 |
| Vitotronic 300-K, with Vitotronic 100 | Vitotronic 300-K, MW1S controls in a stand-alone manner w/o strap-on sensor (supply temperature may not be high enough) | Short circuit – Strap-on temperature sensor |
| Vitodens 200-W | Regulates without supply temperature sensor (low-loss header) | System supply temperature sensor shorted out |
Viessmann Fault Code 55, 56 and 57
| | | |
| --- | --- | --- |
| Boiler model | Boiler fault | Diagnosis |
| Vitotronic 300-K, with Vitotronic 200 | Control mode | Maintenance or fault on Vitotronic 100 of boiler 5-8 |
Viessmann Fault Code EE and EF
| | | |
| --- | --- | --- |
| Boiler model | Boiler fault | Diagnosis |
| Vitodens 100-W / 200 / 0 / Vitotronic 300 | Burner blocked | Faulty Air pressure switch. Air damper (flap) stuck |
Viessmann Fault Code FC
| | | |
| --- | --- | --- |
| Boiler model | Boiler fault | Diagnosis |
| All Viessmann boilers | Burner in fault mode | Gas valve faulty or faulty modulation valve control; or vent system blocked. Check fan, fan cable, PCB |
Viessmann Fault Code FE4
| | | |
| --- | --- | --- |
| Boiler model | Boiler fault | Diagnosis |
| Vitocrossal 200 | Burner shuts down | Multiple detection of undervoltage |
Viessmann Fault Code 10, 14, F3, and F4
| | | |
| --- | --- | --- |
| Boiler model | Boiler fault | Diagnosis |
| Vitodens 200 | Case A: Burner control unit in a fault state; system cools down; burner control unit locked out. Case B: Type of coding card | Case A: Coding card not inserted in the burner control unit; incorrect or faulty coding card. Case B: Coding card does not match burner control unit. |
Viessmann Fault Code F-B7, F-F4, F-F2, F-F7, F-F8 and F-F9
| | | |
| --- | --- | --- |
| Boiler model | Boiler fault | Diagnosis |
| Vitocrossal 200 | Case A: Burner control unit in a fault state; system cools down; burner control unit locked out. Case B: Type of coding card | Case A: Coding card not inserted in the burner control unit; incorrect or faulty coding card. Case B: Coding card does not match burner control unit. |
Viessmann Fault Code 50, 51, 58 and 59
| | | |
| --- | --- | --- |
| Boiler model | Boiler fault | Diagnosis |
| Vitodens 200-W / 222-F | No DHW heating/ Fault with DHW | Short circuit/open circuit – DHW tank temperature sensor or lead break |
Viessmann Fault Code A9, BA, BB, BC and FE0
| | | |
| --- | --- | --- |
| Boiler model | Boiler fault | Diagnosis |
| Vitodens 200 | Boiler cools down | Sensor inputs are not read correctly |
Viessmann Fault Code 48 and 4C
| | | |
| --- | --- | --- |
| Boiler model | Boiler fault | Diagnosis |
| All Viessmann boilers | Mixing valve closes / Closed | Heating circuit 2 with mixing valve supply temperature sensor cable broken / open circuit |
Viessmann Fault Code 40 and 44
| | | |
| --- | --- | --- |
| Boiler model | Boiler fault | Diagnosis |
| All Viessmann boilers | Mixing valve closes | Heating circuit 2 with mixing valve supply short circuit on temperature sensor |
Viessmann Fault Code E2 and E3
| | | |
| --- | --- | --- |
| Boiler model | Boiler fault | Diagnosis |
| All Viessmann boilers | Burner blocked | Fault, supply voltage 24V |
Viessmann Fault Code F-FA, F-FB and FR
| | | |
| --- | --- | --- |
| Boiler model | Boiler fault | Diagnosis |
| Vitocrossal 200 / 400-620 / 186-311 | Fan runs without demand; Burner control unit in a fault state | Fan has not stopped; cable [100A] faulty; fan faulty; burner control unit faulty |
Viessmann Fault Code 60, 68, 70, 78, BD, BE and BF
| | | |
| --- | --- | --- |
| Boiler model | Boiler fault | Diagnosis |
| All Viessmann boilers | – No output reduction – Return control open – Boiler with maximum temperature | Short/open circuit – Temperature sensor [17A] |
Viessmann Fault Code 8C, 8D, 8E and 8F
| | | |
| --- | --- | --- |
| Boiler model | Boiler fault | Diagnosis |
| Vitotronic 300 | Burner control unit in a fault state | Lead break, Boiler water temperature sensor, burner control unit |
Viessmann Fault Code D5
| | | |
| --- | --- | --- |
| Boiler model | Boiler fault | Diagnosis |
| All Viessmann boilers | Burner blocked | Flue gas temperature sensor not properly positioned / Check Sensor External pump fitted on the system(100-w) A-3 fault. |
Viessmann Fault Code B6
| | | |
| --- | --- | --- |
| Boiler model | Boiler fault | Diagnosis |
| All Viessmann boilers | Control mode | Open circuit – KM BUS to solar control unit / Extension AM1 / DE1-DE3 M1 / communication fault |
Viessmann Fault Code CC and F0
| | | |
| --- | --- | --- |
| Boiler model | Boiler fault | Diagnosis |
| All Viessmann boilers | Burner in fault mode | Ionisation current too high during calibration Boiler temperature limiter responded(F2) air or blockage in system/pump failure |
Viessmann Fault Code 52
| | | |
| --- | --- | --- |
| Boiler model | Boiler fault | Diagnosis |
| Vitotronic 300 | Control mode | Short circuit – Supply temperature sensor low-loss header |
| Vitodens 100-W CombiPLUS | Burner blocked (with CombiPLUS only) | Flow sensor shorted out (in CombiPLUS) |
Viessmann Fault Code 5A, B7, and B8
| | | |
| --- | --- | --- |
| Boiler model | Boiler fault | Diagnosis |
| All Viessmann boilers | Control mode | Lead break, low-loss header Supply temperature sensor |
| All Viessmann boilers | Burner blocked / control mode | sensor cable broken |
Viessmann Fault Code 38
| | | |
| --- | --- | --- |
| Boiler model | Boiler fault | Diagnosis |
| Vitodens – 200-W / 222-F / COMBIPLUS | Burner blocked | Boiler water temperature sensor cable broken |
| Vitotronic 100 / 200 / 300 / Vitocontrol-S with Vitotronic 100 | Burner is switched on and off by the adjustable high limit | Open circuit – Boiler temperature sensor |
| Vitotronic 300-K with Vitotronic 300 / Vitotronic 300-K with Vitotronic 300 | The burner is started and stopped via a temperature controller | Lead break, Boiler water temperature sensor |
| Vitodens 100-W | Burner blocked | Boiler water temperature sensor lead broken |
Viessmann Fault Code A7
| | | |
| --- | --- | --- |
| Boiler model | Boiler fault | Diagnosis |
| Vitocontrol-S with Vitotronic 100 / Vitotronic 100 / Vitotronic 300-K with Vitotronic 300 | Control mode | Isolation valve configuration fault: Coding OC:2, OC:3 or OC:4 set, and coding 4E:1 not set |
Viessmann Fault Code C9, CA and CB
| | | |
| --- | --- | --- |
| Boiler model | Boiler fault | Diagnosis |
| All Viessmann boilers | Boiler drives up to electronic maximum limit | Boiler does not log in at the cascade control unit |
Viessmann Fault Code 90, 91, 92, 93, 94, 98, 99, 9A, 9B , 9C, 9E, 9F and AB
| | | |
| --- | --- | --- |
| Boiler model | Boiler fault | Diagnosis |
| All Viessmann boilers | Control mode | Short circuit – Temperature sensor |
Viessmann Fault Code 0F
| | | |
| --- | --- | --- |
| Boiler model | Boiler fault | Diagnosis |
| Vitodens 222-F | Control mode | Code "0F" is only displayed in the fault history(service required) |
| Vitotronic 300 / Vitotronic 300-K, with Vitotronic 300 / Vitodens 200-W / Vitocontrol-S, with Vitotronic 100 | Control mode / Controlled operation | Service required. "0F" is only displayed in the fault history. |
| Vitotronic 200 / 300 | Normal operation | Service required |
| Vitocontrol-S, MW1 with Vitotronic 100 / Vitotronic 300-K, MW1S with Vitotronic 100 | Control mode | Maintenance "0F" is only displayed in the fault history |
Viessmann Fault Code E1, E7, E8, E9, EA, EB, EC and FF2
| | | |
| --- | --- | --- |
| Boiler model | Boiler fault | Diagnosis |
| Vitodens 200-W / 222-F / Vitotronic 300 | Burner in fault mode | Heating water flow rate too low during calibration; flow switch caused shutdown |
Viessmann Fault Code 29, 41, 49, F80, F81, F83, F88 and F89
| | | |
| --- | --- | --- |
| Boiler model | Boiler fault | Diagnosis |
| Vitotronic 200 / 300 | Normal operation without influence of return water temperature | Open circuit 1 or 2 – Return water temperature sensor (of mixing valve circuit 1) |
Viessmann Fault Code A3, B0, F1, F-E1 and F-E2
| | | |
| --- | --- | --- |
| Boiler model | Boiler fault | Diagnosis |
| Vitocrossal 300 / Vitodens 200-W / 222-F / 300 | Control mode (stays in factory default setting) | Faulty Programming unit |
Viessmann Fault Code 28
| | | |
| --- | --- | --- |
| Boiler model | Boiler fault | Diagnosis |
| Vitocontrol-S with Vitotronic 100 | Vitocontrol-S, VD2/CT3/CM2 controls in a stand-alone manner w/o supply temperature sensor (supply temperature may not be high enough) | Open circuit – Common supply temperature sensor |
| Vitocontrol-S with Vitotronic 100 / Vitotronic 300-K,with Vitotronic 100 | Vitocontrol-S, WB2B controls in a stand-alone manner w/o supply temperature sensor (supply temperature may not be high enough) | Common supply temperature sensor cable broken |
| Vitocrossal 300 / Vitodens 200-W / 22-F | Regulates without supply temperature sensor (low-loss header) | System supply temperature sensor cable broken |
| Vitotronic 050/200-H | Mixing valve closes | Cable break – Supply temperature sensor |
| Vitotronic 050/200-H | Mixing valve is closed | Open circuit – Supply temperature sensor of mixing valve circuit M1 |
| Vitotronic 200-H / Vitotronic 200 / 300 | Mixing valve is being closed | Lead break, Supply temperature sensor, heating circuit with mixing valve M1 (heating circuit 1) |
| Vitotronic 300 Vitotronic / 300-K with Vitotronic 300 / 200 | Stand-alone control unit without supply temperature sensor (possibly supply temperature not high enough) | Lead break, Common supply temperature sensor |
| Vitotronic 300-K with Vitotronic 100 | Vitotronic 300-K, MW1S controls in a stand-alone manner w/o strap-on sensor (supply temperature may not be high enough) | Open circuit – Strap-on temperature sensor |
Viessmann Fault Code B1
| | | |
| --- | --- | --- |
| Boiler model | Boiler fault | Diagnosis |
| Vitocontrol-S with Vitotronic 100 / Vitotronic 100 / 200 / 300 / Vitotronic 300-K with Vitotronic 100 | Emissions test mode | Internal electronics fault |
| Vitocontrol-S with Vitotronic 100 / Vitodens 200-W | Regulates as if the outside temperature was 32°F (0°C) | Internal fault |
| Vitotronic 200 / 300 | Normal operation | Service required |
| Vitotronic 050/200-H | Undefined control characteristics | Internal electronics fault |
Viessmann Fault Code E4
| | | |
| --- | --- | --- |
| Boiler model | Boiler fault | Diagnosis |
| Vitocontrol-S with Vitotronic 100 / Vitocrossal 300 / Vitodens 200-W / 222-F / Vitotronic 300 | Burner in fault mode | At burner start, flame signal is missing or too weak |
Viessmann Fault Code A8
| | | |
| --- | --- | --- |
| Boiler model | Boiler fault | Diagnosis |
| All Viessmann boilers | Control mode | Communication fault, Programming unit |
Viessmann Fault Code FA and FB
| | | |
| --- | --- | --- |
| Boiler model | Boiler fault | Diagnosis |
| All Viessmann boilers | Control mode | Communication fault |
Viessmann Fault Code A0, A1, A2, AA, and AC
| | | |
| --- | --- | --- |
| Boiler model | Boiler fault | Diagnosis |
| Vitodens 200 | Pump runs at maximum speed | Open circuit – BUS connection with variable speed heating circuit pump |
Viessmann Fault Code B3 and E5
| | | |
| --- | --- | --- |
| Boiler model | Boiler fault | Diagnosis |
| All Viessmann boilers | Constant mode | Invalid hardware recognised |
Viessmann Fault Code 30
| | | |
| --- | --- | --- |
| Boiler model | Boiler fault | Diagnosis |
| Vitocontrol-S, with Vitotronic 100 / Vitocrossal 300 / Vitodens 200-W / 222-F / Vitotronic 100 / 200 / 300 | Burner is started and stopped via an adjustable high limit | Short circuit – Boiler water temperature sensor |
| Vitocontrol-S with Vitotronic 100 / Vitodens 100-W (CombiPLUS)/ 200-1 | Burner blocked | Boiler water temperature sensor shorted out |