Viessmann F2 Fault Code Meaning, Causes & How to Fix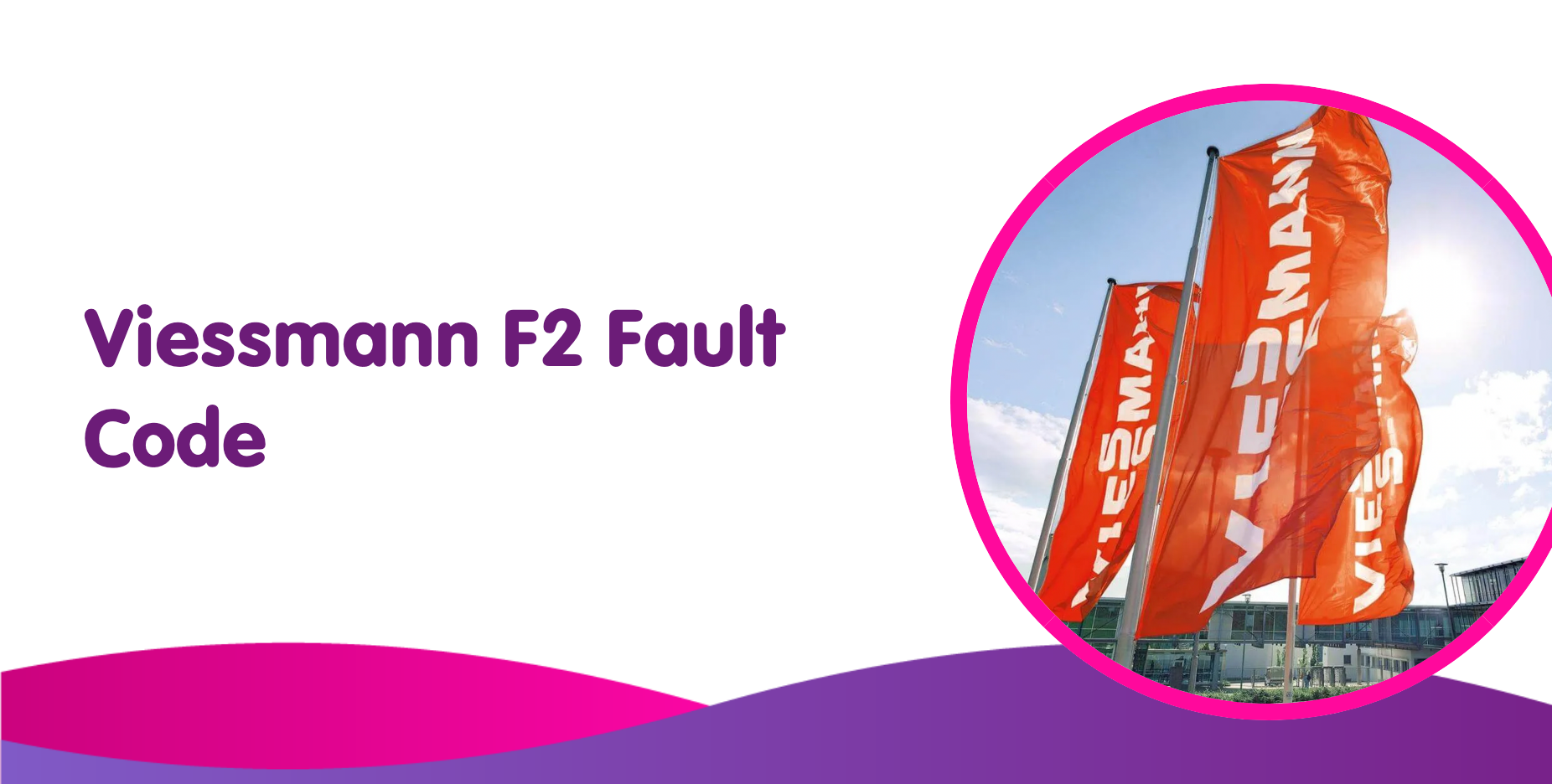 F2 Viessmann Fault Code Meaning and How to fix it

If you are seeing the Viessmann F2 fault code then we are here to help. The F2 Viessmann fault code relates to a faulty central heating pump or blockage, therefore as this is an internal issue with your gas boiler you will need a Gas Safe registered heating engineer to fix the problem
Inefficient boiler over 10 years old? Save on energy bills with a new one – Get a fixed price here
If you are wanting to know why the Viessmann F2 fault code is showing then take a read of our guide now and see what it will take to fix a central heating pump or remove a blockage, often a frozen condensate pipe.
Viessmann boilers are among the most reliable in the UK however, as boilers get older they don't last forever and fault codes like the F2 fault can start to show.
Get an online fixed price in 20 seconds:
What kind of fuel does your boiler use?
A boiler service is one of the main ways to prevent a Viessmann f2 error code and other cases of a boiler breakdown. Book a service for your Viessmann boiler with us now:
Book my service
What does the Viessmann F2 fault mean?
The Viessmann boiler's F2 fault code means that the burner in the boiler has stopped working, also known as a boiler lockout and this can be due to a few reasons as listed below and some are worse than others.
A boiler lockout prevents the hot water from boiling up when you need it in a gas boiler. The burner does not often cause the code to appear, making it one of the most common Viessmann boiler problems.
If you are having continuous problems on an older boiler it is recommended that you get a replacement gas boiler.
Viessmann F2 error code on boiler causes
The major reason for this Viessmann problem code is a faulty central heating system pump, which is the component responsible for correctly circulating hot water through the central heating system.
Once the water from your Viessmann boiler has passed through your heating system, it will return to the boiler through the return pipe.
This then causes hot water to cease flowing at the proper rate from the boiler. If this is not feasible, the unit may overheat. (You should avoid it since it can cause serious damage to the internal elements of your boiler, which can be costly and prevent it from operating entirely.)
A fault code is shown when the boiler is not working properly and the Printed Circuit Board (PCB) detects that a component is not functioning properly. At each stage of the heating process, the PCB is in charge of receiving signals. This validates that it has been present before proceeding to the next stage.
If it detects that the pump is not operating or that there are other problems, it will shut off the boiler to prevent harmful operation.
What causes a Viessmann F2 Fault Code?
Frozen condensate pipe
Condensing boilers have a condensate line that discharges effluent outdoors and down a drain. Condensate pipes, because they are positioned outside, are subject to freezing during cold weather, resulting in a blockage that prevents wastewater from exiting the system.
A simple fix is to defrost or thaw the pipe and you can get your boiler back up and running in no time. Ideally you will need to insulate the pipe to stop this happening again.
Heating Sludge Stoppage
Heating sludge is a thick liquid that forms when rust and grime remove themselves from the pipes when water passes through them.
Issues in a Viessmann boiler and central heating system are caused by heating sludge that may clog pipes, and the dreaded heat exchanger, causing circulation issues.
When you have a faulty heat exchanger that can cause:
CO2 release
Dirty smells
Leaking water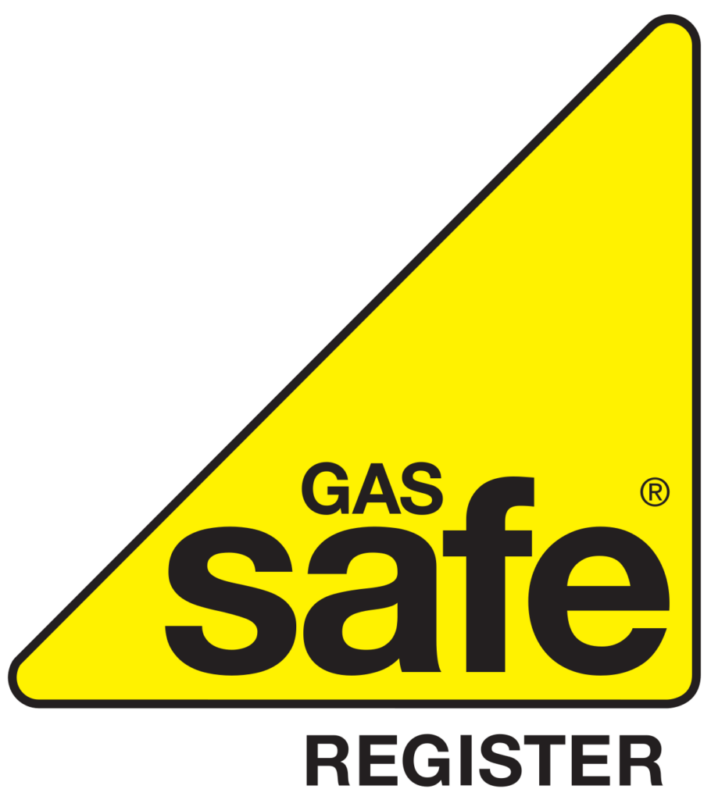 Make sure you have your heat exchanger checked by a Gas Safe registered engineer.
If there are enough of these little pieces of debris in the water, they can coagulate and produce sludge, which moves slowly through pipes. It can eventually result in complete or it to be partially blocked.
If it reaches the pump, it might clog the shaft and bearings that allow the portion to spin freely it might result in inconsistent functioning or even the pumps to shut down entirely.
In the event of a Heating Sludge Blockage:
If a heating sludge blockage is not visible from a visual assessment, a Gas Safe registered engineer may collect a water sample to determine its presence.
If you find any dirty thick goo, you must flush it away using a procedure known as a power flush,
It entails the use of specialised chemicals to free your heating system of obstructions.
Depending on the size of the heating system, this service is frequently more expensive than intended. The typical cost, however, would be between £400 and £500, with a £100 increase with each radiator. As radiators are a major part of a heating system, radiators provide heat and warmth throughout the home.
If you have a Viessmann combi boiler, you may remove the sludge that has accumulated around the pump without replacing it. However, if the pump is broken, it may need a replacement.
The price of this part will differ based on the type of boiler or generic pump you choose. Prices range between £100 and £250.
If your boiler lacks a magnetic filter, your gas-safe engineer may advise you to install one.
They prevent limescale and gunk accumulation by capturing waste particles before they can bind together. This is an excellent approach to extending the life of heating systems.
They are often less than £100 and whenever your boiler needs servicing you can include a cleaning arrangement.
Pump Airlock
Pumps can become stuck if there is too much air trapped. This will prevent the pump from rotating as it should.
The system may take in little amounts of air while water comes into it, but bigger amounts when particular tasks, such as drainage.
This problem is frequently occurring from pumps' banging or a drop in pressure. Check the system properly by looking at the gauge on the front of your boiler for these indications.
People call pressure units "bars." A reading of 1 to 1.5 bars is a desirable unit.
Here's what to do if there is an airlock in the pump:
If there is an airlock in your boiler pump, then this can be removed by venting and therefore a Gas Safe registered heating engineer can remove the airlock via the bleed screw.
An engineer can use this tool to remove the cover plate, enabling air to escape and when it is clear the water will then begin to drip out. The boiler may then be reset and the pump replaced.
If there are no other issues or problems with the boiler, this is a simple and affordable fix. If the boiler is left running for an extended period of time with an air lock, it might be destroyed. Replacement or repairs may be required in these circumstances.
The F2 fault code, for example, can be utilised to prevent boiler damage.
Flame loss on a boiler
The gas engineer may be able to repair the jammed gas valve in some cases. If they are unable to do so, you will be required to pay for a replacement gas valve, which normally costs £300 to install.
If there is dirt in the burner
The burner might become filthy over time, preventing the boiler from functioning correctly – this is especially probable if the boiler hasn't been serviced in a while. You should have your Viessmann boiler serviced annually by a Gas Safe professional to ensure that it is working efficiently and safely and to decrease the likelihood of getting the F2 fault code.
Pump incorrectly installed
To begin with, if you happen to have noticed that your installers incorrectly fitted your pump incorrectly during the installation process, contact them first before any engineers.
The pump should be oriented correctly to allow water to flow. This is a rather typical issue with newer setups.
This issue is frequently obvious quickly after the pumps' fitting. It can, however, arise when heat is required more often during colder seasons.
The flue is blocked
The flue exhausts dangerous gases from your home, and debris might clog it if it isn't equipped with a flue guard. If this is the case, you should have a heating specialist clear the obstruction and have a flue guard fitted to prevent it from happening again.
What if the pump was not installed correctly?
If you recently installed a boiler, you should contact the installers before contacting an engineer. They will be able to inspect the pump fitting and, if required, modify it.
The pumps are in charge of heating the water with the burner. If the pumps do not function properly, the burner will be unable to heat the water for the central heating system.
It is simple to adjust the speed. This will not require any costly repairs.
There is no power to pump.
The pump might have stopped working due to a change or loose wiring. This is mainly due to boiler vibrations, many of which are induced by the pump.
This is required for the PCB to notify the pump to switch on or detect that it is operating.
What should you do if the pump fails?
Visual examination can sometimes detect loose wiring. Engineers can test the resistance of electrical components using a piece of equipment known as a multimeter.
This will reveal any sections that are not powered and may need a replacement or reconnected as needed. The cost of wiring is not prohibitively high. However, the labour time required to diagnose and repair the problem will have an impact on the ultimate cost.
If the pump has fully ceased operating, it is frequently more cost-effective to replace it. Repairs may be feasible, but once the defects begin, they are more likely to repeat. A replacement is typically less expensive than a repeat repair.
An engineer may propose a Grundfos pump instead of a Viessmann component since these parts are less expensive yet just as effective.
How can I fix a Viessmann boiler with the F2 fault code myself?
If it is freezing cold outside then we strongly suggest that you check your condensate pipe. If you have a frozen condensate pipe, you can fix this yourself by thawing the ice in the tube with warm water.
Otherwise, most of these defects will need the diagnosis and repair of a qualified Gas Safe engineer if they are not protected by a boiler cover.
If your pressure gauge falls below 1 bar, you may safely reset the boiler and repressurize it to see if that helps.
Because boilers lose pressure over time, they must be repressurized once a year. This does not necessarily imply that there is a problem.
Take these steps to repressurise a boiler:
Check that the boiler has been switched off and that the unit has cooled.
The filling loop is located beneath the unit. Both ends should be tightly fastened with no water leaking.
If you don't have one, you'll need to use an external filling loop.
Each of the little handles should be turned open, parallel to the pipe.
You can return to the closed position once the pressure hits 1.5 bar.
Check the pressure again when the boiler has been restarted.
Other Viessmann Troubleshooting Problems:
Some of the most common Viessmann Boiler Problems include:
When Is It Time To Replace Your Viessmann Boiler?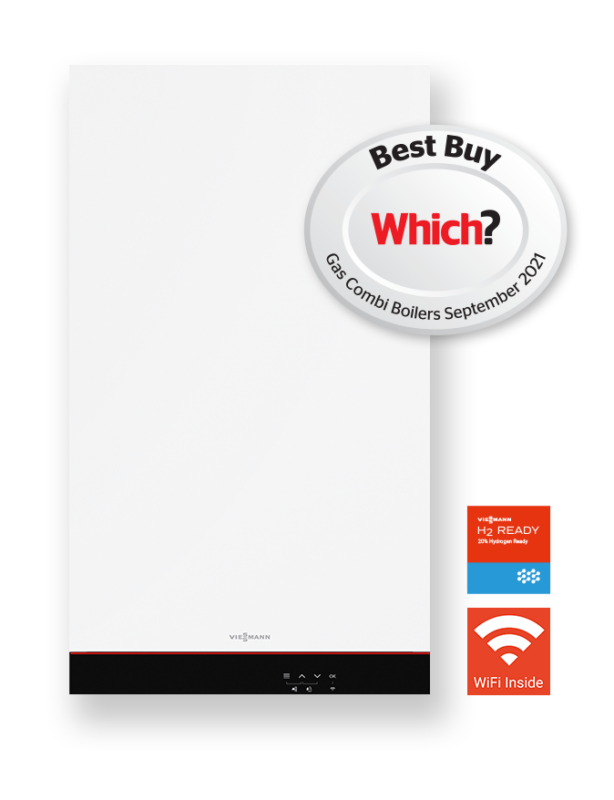 The average boiler has a lifetime of 10-15 years. However, if you need to hire an engineer on a frequent basis, a new boiler may be a better option.
Other indicators that a replacement is required include noisy boilers or radiators, as well as leakage. Even the best combi boiler will fail one day.
Because older, less efficient boilers have higher energy costs, a replacement may not cost much extra during its lifetime.
Choosing a new Viessmann boiler
Viessmann boilers rea relatively new to the UK market but they are some of the most reliable. They are the largest boiler brand in Europe and have recently branched out in the USA and are becoming ever more popular.
See our reviews of the latest Viessmann boilers that we have online at Boiler Central now and you can get a fixed price quote on all these online in 20 seconds:
How to keep your Viessmann boiler from breaking down in the future:
Regular boiler service is the best way to avoid costly, inconvenient, and even dangerous boiler faults in your Viessmann boiler. In fact, you should have all gas appliances in your home safely checked and serviced on an annual basis by a Gas Safe registered engineer. See our boiler service prices here and also book your boiler service online with Boiler Central now.
We provide boiler cover with free annual boiler servicing, so you can rely on us to assist and check your boiler on a regular basis instead of making a yearly appointment.
It is banned for you to do these modifications on a Viessmann boiler, even if you have a Viessmann F2 fault code unless you are qualified. A brief call-out might quickly remedy these faults if it occurs. However, if you have an old boiler and this Viessmann problem code continues appearing, it may be time to invest in and begin switching to a replacement boiler.