How To Repressurise Viessmann Boilers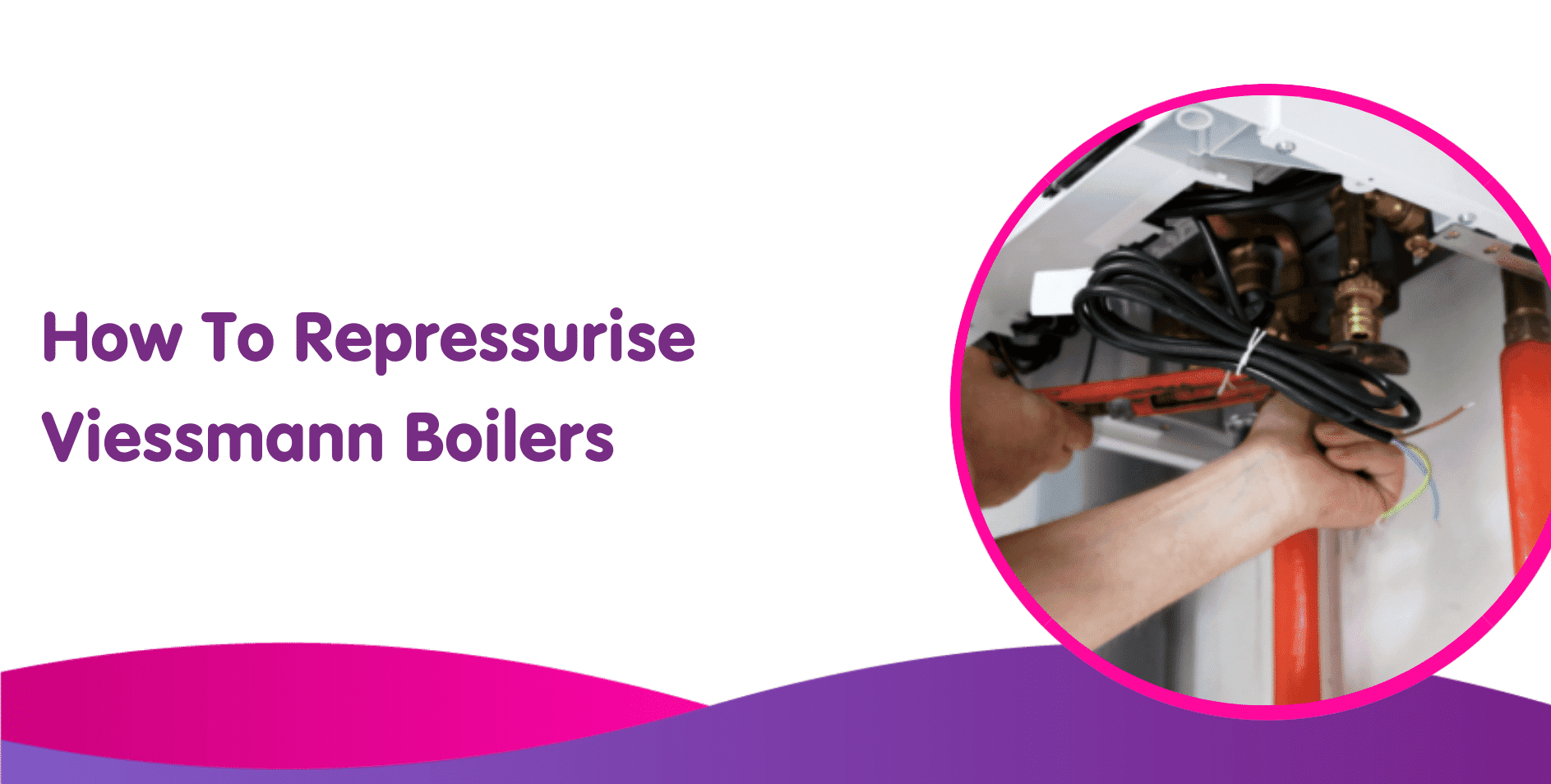 How to repressurise a Viessmann boiler with low water pressure

One of the common issues for boilers is being able to maintain the pressure needed for pushing the hot water around your system.
Now this could be an issue due to too much water pressure, and it could also be not enough, but either way, it might be a problem that you'll be able to fix without needing to call in the engineer or face the dreaded new boiler cost.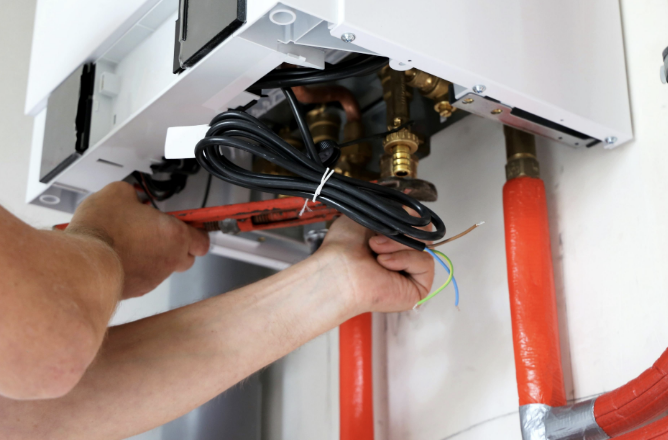 Now even though we are focussing on the Viessmann heating systems, pressure issues happen with all makes of boilers. Luckily topping up boiler pressure is very simple to do and you don't need to be Gas Safe registered to actually do it.
Get an online fixed price in 20 seconds:
What kind of fuel does your boiler use?
A boiler service is one of the main ways to check how to repressurise Viessmann boilers and other cases of a boiler breakdown – Get yours now:
Book my service
When Does Your Viessmann Boiler Need Repressurising?
If the pressure in your boiler is too low, you may suddenly find yourself without heat or hot water when you need it. Too high then your boiler may shut down altogether, or it'll cause some serious damage to its components if action isn't taken. In the worst case scenario, find boiler replacement cost here.
While the lack of hot water and heating are pretty obvious indications of a problem, there are other warning signs that something isn't quite right. if you have recently had to bleed your radiators, this is often the main cause.
The correct pressure for your gas boiler is usually between 1 – 1.5 bar on most types of boilers. So, you can check if pressure is a problem by making sure that the indicator is within the green zone on the control panel. It's worth bearing in mind that when you're using the boiler, then you might see the pressure go up, but this shouldn't be by any more than 1 bar.
How To Repressurise Viessmann Boilers Step By Step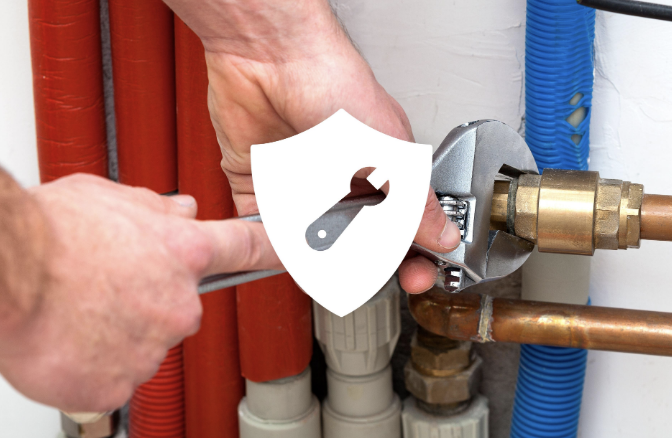 So, you've established that the problem is the boiler losing pressure. Now you're probably wondering just how to top the boiler pressure back up.
Well, first of all, have a quick read of the boiler manual to make sure that pressurising your boiler is something that you can do yourself. If you're not sure where yours is, then you can download a copy here.
Here are the latest list of Viessmann boilers that we find often need repressurising:
These are the main best selling boilers from Viessmann, and they have recently updated their range with new looks and technology, but the whole process is pretty much the same. if you are interested in a new boiler then check out the latest Viessmann boiler prices online for our complete guide to their range.
Get an online fixed price in 20 seconds:
What kind of fuel does your boiler use?
How to top up the pressure on a Viessmann boiler – 5 simple steps
1. Find the filling Loop
The first step is to identify the filling loop. You'll see the filling loop handles at a 90° angle to the pipe.
2. Turn off the Power
Now, turn the boiler off at the mains to ensure no power is running through the system.
3. Turn the Filling Loop Handles
As you turn the handles, you should start to hear water flowing into the system.
4. Watch the Pressure Gauge
Keep an eye on the gauge so that you can turn the handles back to closed once it's now showing the correct pressure.
5. Turn the Power Back On
Finally, turn the power to the boiler back on and keep an eye on the pressure gauge to make sure it stays at the correct level.
Get an online fixed price in 20 seconds:
What kind of fuel does your boiler use?
Is Low Boiler Pressure Dangerous?
The good news is that Viessmann boiler low-pressure problems are not dangerous and it's unlikely to cause any damage to the workings of your new boiler. However, it is likely to be a danger to your bank account! That's because low pressure can have a significant effect on the efficiency of your boiler, making it much less effective than it should be while also increasing your energy bills.
If you're wondering what's causing the problem, well having a leak in the system is the most common reason. Even the smallest leak somewhere in the pipework can cause the pressure to plummet.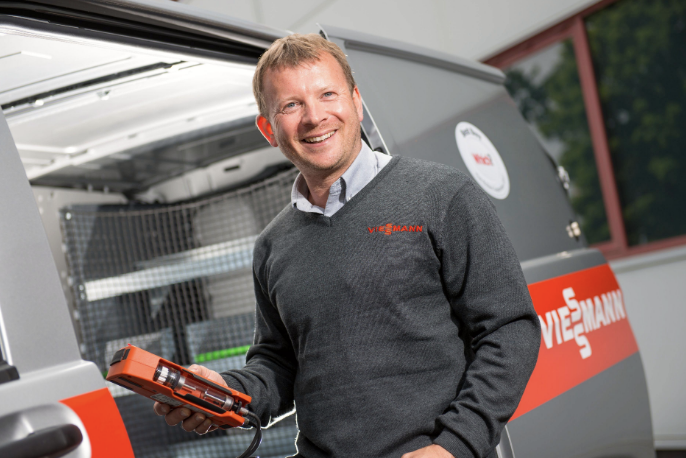 How To Top The Boiler Pressure Up On A Viessmann Boiler
Boiler pressure needs to be at just the right level to allow your boiler to work effectively and luckily it is a common Viessmann Problem that is easy to sort out. So, when you're topping up the pressure, it's important not to add too much nor too little water to the system. Some of the best combi boilers can repressurise themselves electronically.
Ideally, have someone with you when you're repressurising so that they can keep an eye on the control panel, allowing you to focus on turning off the filling loop as the correct pressure is achieved.
What To Do If Your Viessmann Boiler Pressure Is Too High
High pressure is more of a problem than low pressure, and that's because if it's not resolved, it could cause damage to the boiler system. Our top suggestions for lowering the pressure are:
Check the filling loop. If you've added water to the system because you were topping up your boiler, do check that the filling loop is fully closed and not allowing water to enter the boiler.
Bleed the radiators. Let the heating system cool down and then open the valve using the radiator key. Don't forget to have a cloth or towel as well as something to catch the water in.
If the pressure starts to climb again, then this is the point where you need to call out a Gas Safe registered engineer who will be able to establish what's causing the problem,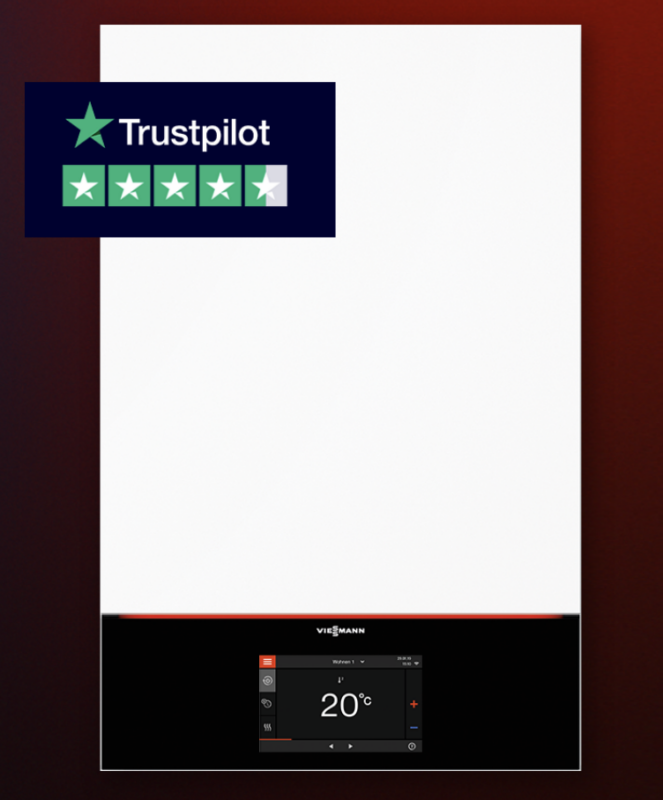 Summary
While neither low nor high boiler pressure are dangerous, they can cause your boiler to shut down and increase the running costs of your system or a replacement boiler. Altering the pressure is straightforward in most boilers, and you may be able to fix the problem, even if temporarily, before needing to call out an engineer.
Other manufacturers we are often asked about that require repressurising guides are here:
Does low pressure in my Viessmann boiler mean I need a replacement?
If, however, your Viessmann boiler keeps losing pressure, then it might be that your boiler has come to the end of its life. That's when our fixed-price boiler installation can help you stay within budget and find the perfect system for your home. Find cheap combi boilers & boiler deals here.
How to keep your boiler from breaking down in the future:
Regular boiler service is the best way to avoid costly, inconvenient, and even dangerous boiler faults. In fact, you should have all gas appliances in your home safely checked and serviced on an annual basis by a Gas Safe registered engineer. See our boiler service price comparison here and also book your service online with Boiler Central now.
High pressure can damage your boiler in a variety of ways, including leaks in the system and a build-up that can eventually cause permanent damage. If you notice that your hot water isn't as warm as it should be, it's possible that your low boiler pressure is affecting the temperature of your hot water.
Why wait and watch your boiler break down? We provide boiler cover with free annual boiler servicing, so you can rely on us to assist and check your boiler on a regular basis instead of making a yearly appointment.
Get an online fixed price in 20 seconds:
What kind of fuel does your boiler use?