How to Repressurise a Baxi Combi Boiler With Low Pressure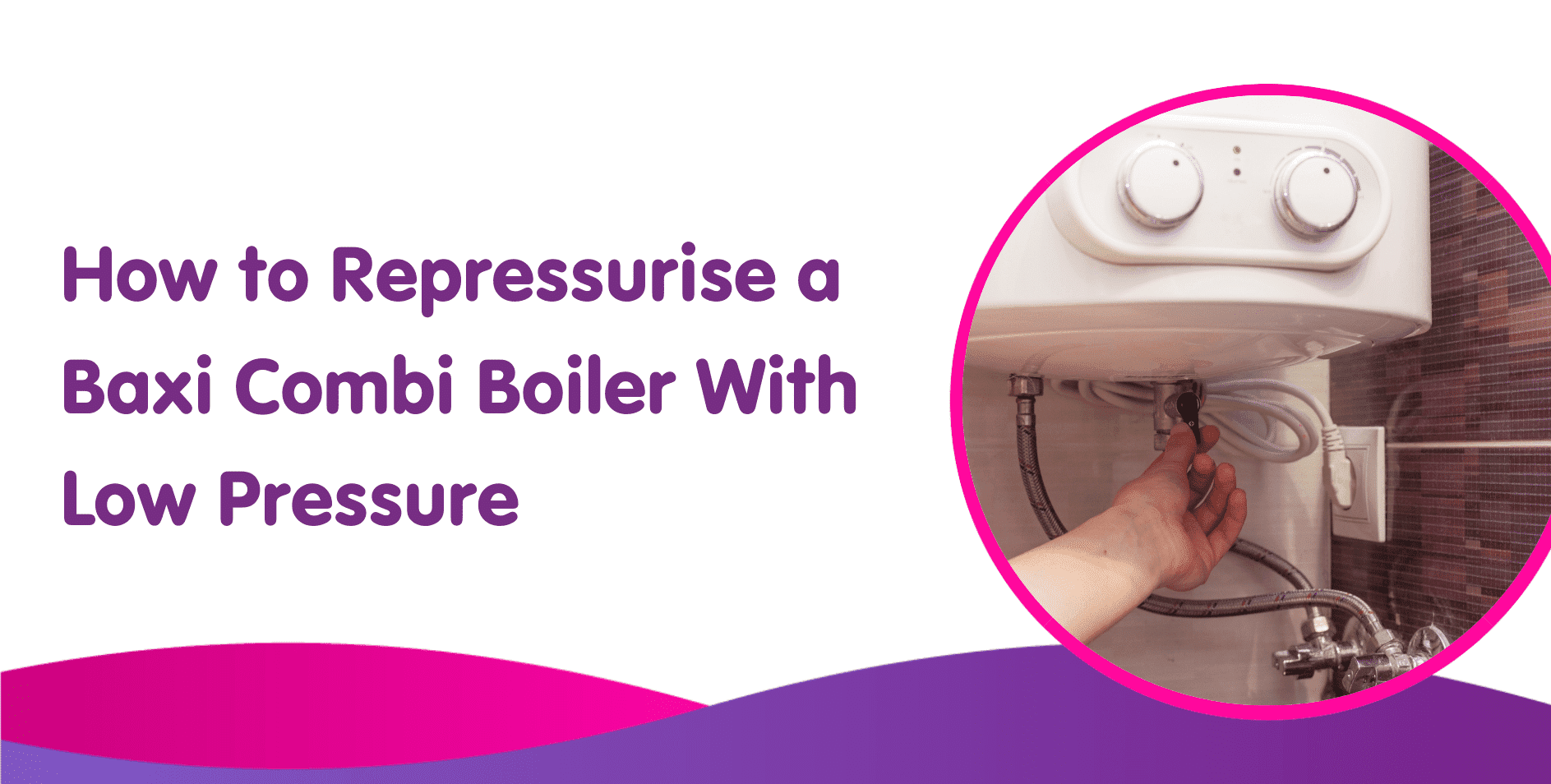 Repressurise Baxi Combi Boiler

With Low Pressure

The operating pressure of the Baxi combi boiler is in the mid-position of 1.0 bar to 2.0 bar, ideally.

If you get a reading between 1/0 bar and 1/5 bar, it is good for your boiler, and it will make sure that the boiler is running perfectly and at maximum efficiency which will help in keeping your energy bills down.
Get a fixed price in 20 seconds for a new boiler online now to keep energy bills down
But, if somehow the pressure drops below 1.0 bar then you will need to perform the process of repressurising your Baxi boiler.
Some combi boilers are much more clever these days, like the Worcester 4000 combi which comes with the option to have an intelligent filling system that repressurises itself.
Click get a boiler service if you want to book a Gas Safe boiler service nationwide which will check your Baxi boiler pressure as well as maintain efficiency
Book my service
Get a Baxi boiler quote here:
Get an online fixed price in 20 seconds:
What kind of fuel does your boiler use?
Does your Baxi boiler pressure keep dropping?
Low Baxi boiler pressure can be annoying, however, it's not a difficult task to do; rather, it's very simple, so carry on browsing if you are happy to find more information on changing settings or the pressure on your Baxi boiler at any time.
No matter whether your Baxi combi boiler or any other system uses a bendable filling loop or a rigid, if it is more modern then it could also use an Easy-Fill stable filling loop.
Here's what to do:
Step by step guide to topping up the pressure on a Baxi boiler
Use a rigid loop to repressurise your Baxi combi boiler.
At first, always make sure to disconnect the power source of the boiler.

Identify the silver taps, including end caps on it. For this, you will need to look underneath the boiler. Then, remove the screws from the end caps with turning it anti-clockwise. You can also use a wrench or spanner if you find it difficult to turn and unscrew it.

Now, start fitting your filling loop. It is a tiny piece of rigid pipe attached rubber washer at each of the ends of the boiler. You must ensure that the washer is placed and seated properly. Don't start using your filling loop whether the washer becomes missing and not positioned properly. Keep your filling loop in the mid of the silver taps, and you have removed every end cap

, then tighten it with twice wing nuts. Keep tightening until the loop is

held properly in place.

Turn the tap located in your left hand by turning it fully and access the control panel of your boiler. For that, you will see the gauge of your boiler pressure is working. After that, start opening the tap located in your right-hand side by turning slowly, which will allow all the water entering into the room.

Notice whether the pressure of the gauge raises to 1.0 bar then close both right-side tap and left-side tap sequentially.

Make sure to close both taps fully unless don't remove the filling loop by unscrewing the wing nuts. Also, place a bowl under the boiler to capture any unwanted drips then tighten end caps by replacing it.
Get an online fixed price in 20 seconds:
What kind of fuel does your boiler use?
Use a flexible loop to repressurise your combi boiler.
The procedure of repressurising your boiler using a flexible filling loop is similar to repressurising it using a rigid loop.
But, for this, you will need to get the help of an interlaced flexible loop which is the same to the way of plumbing using flexible snakes – require to the taps which will be located at the lower side of the copper pipes. Whenever you attach or detach the flexible loop, make sure you have fully closed the taps.
Use Easy-Fill stable filling link to repressurise a Baxi boiler.
You might face one kind of error code at any time in the control panel of your boiler, which is E118. It means the pressure of the boiler is considered too low and is losing pressure. So, you will have to do repressurising for the boiler to work again immediately efficiently.

Start running the green lever when the pressure will be risen 1.0 bar and then stop it. It will be good to keep a bowl under the boiler, which will help to hold any drips and find a leak somewhere.

You should keep in mind that, never allow the pressure getting increase to more than 1.5 bar, this pressure is too high, and it will severely damage the boiler as well as your central heating system.

This is where the permanent Baxi filling link will help
How often should you re-pressurise a Baxi combi boiler?
There are no particular or specific timeframe states when you should repressurise the combi boiler.
You would only need to repressurise it when the pressure drops to less than 1.0 bar or if you drain the combi boiler system
That means the water is lost from the system and you will need to replace it.
So, you won't need to use the pressure relief valve to repressurise it often as not every time you will find the pressure is dropping under 1.0 bar. If you have recently had to bleed your radiators, the pressure may of dropped too but this is one of the steps in how to bleed a radiator right at the end.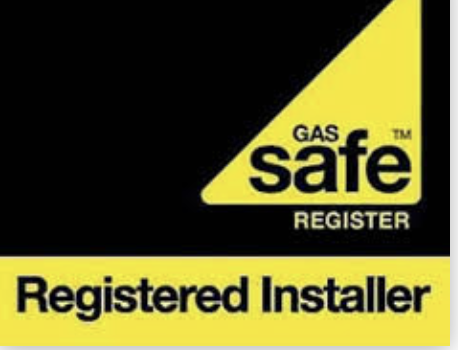 If you find you need to repressurise more than you think should be done, you can contact your Baxi customer support, and they will find a Baxi installer in your area to come and help you out.
It could be that your boiler might be leaking maybe because of the water pressure.
Always make sure you use a Gas Safe registered engineer for any fixes or installation of a new boiler.
Get an online fixed price in 20 seconds:
What kind of fuel does your boiler use?
How long does it take to re-pressurise a boiler?
It depends on the current pressure of your combi boiler.
You will need to flush water in the valves for around 10 seconds. This will be fair enough to get back your boiler in the normal pressure again. If it takes more than 10 seconds, you should consider it as there is a leakage in the system.
How to keep your Baxi boiler from breaking down in the future
Regular boiler service is the best way to avoid costly, inconvenient, and even dangerous boiler faults. In fact, you should have all gas appliances in your home safely checked and serviced on an annual basis by a Gas Safe registered engineer. See our boiler service price comparison here and also book your service online with Boiler Central now.
High pressure can damage your boiler in a variety of ways, including leaks in the system and a build-up that can eventually cause permanent damage. If you notice that your hot water isn't as warm as it should be, it's possible that your low boiler pressure is affecting the temperature of your hot water.
Why wait and watch your boiler break down? We provide boiler cover with free annual boiler servicing, so you can rely on us to assist and check your boiler on a regular basis instead of making a yearly appointment.
Low pressure in Baxi boiler – Final words
Repressurising the boiler seems to be a straightforward task, but practically it's not like that.
Don't try to do that unless you have proper knowledge of repressurising a boiler.
For further help and information, fill in our contact form, and we will contact you with help and advice as soon as possible.
here are some other top manufacturers that we often get asked about how to stop them having low boiler pressure:
For a Boiler Quote in 20 seconds – CLICK HERE.
Get an online fixed price in 20 seconds:
What kind of fuel does your boiler use?