How To Repressurise Glow Worm Boilers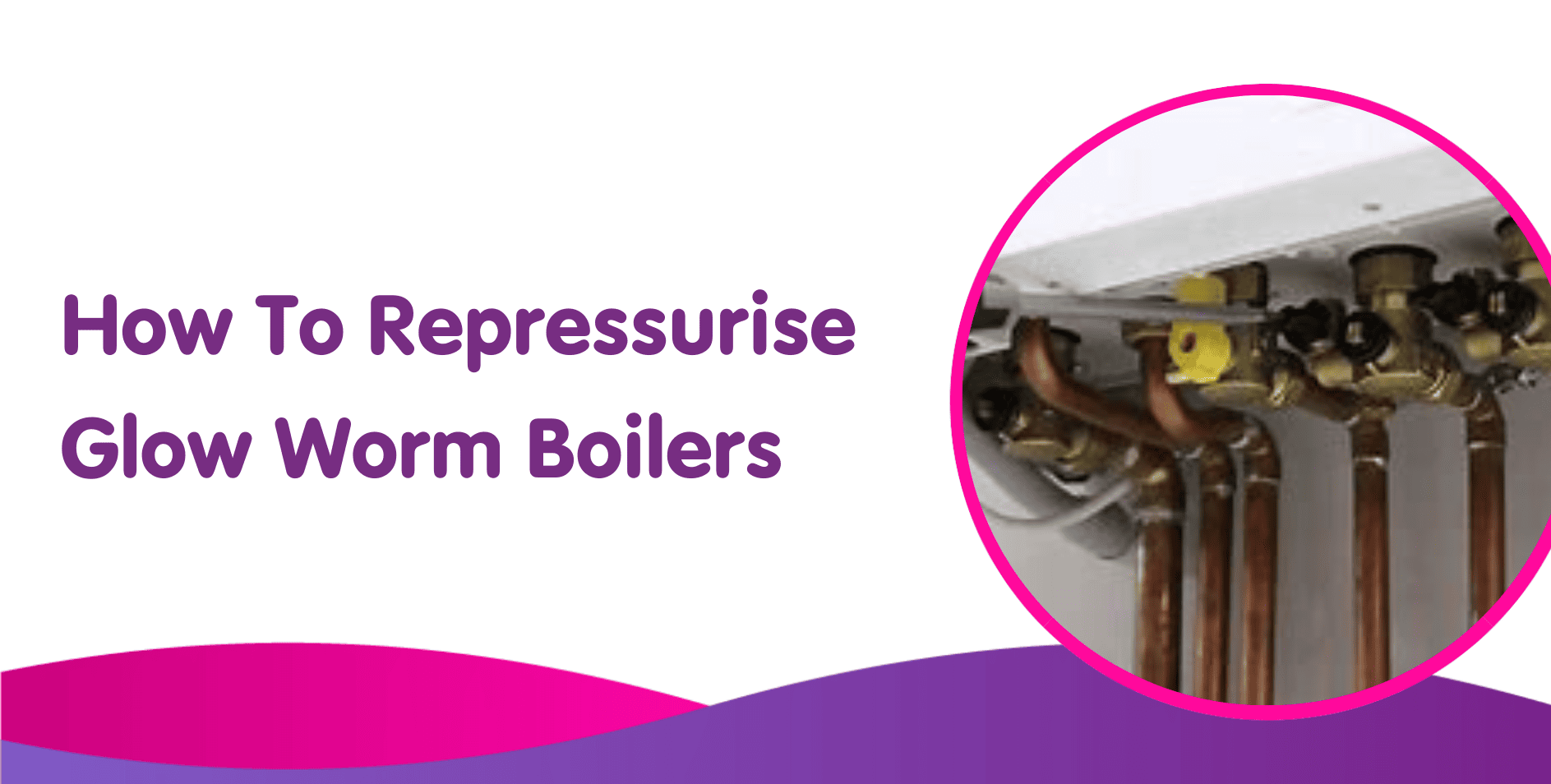 Repressurising Glow Worm boiler with low water pressure
Glow Worm boilers were one of the best selling brands in the 1990's and have maintained their reputation, however, like most boilers, they can start to have low pressure over time.

hen things go wrong with your new boiler, it's not only the inconvenience factor, but it's also the dread of a big unexpected bill.
Thankfully though, there are some faults with your Glow-worm boiler which you'll be able to fix yourself without needing to call out an engineer or face a new boiler cost.
A classic easy-to-fix and common problem is a Glow-worm boiler low-pressure warning. With a little know-how, you'll be able to sort out the issue and have your boiler back up and running in no time at all.
Fill in the form for a free new Glow Worm boiler quotes
Get an online fixed price in 20 seconds:
What kind of fuel does your boiler use?
How To Know When Your Glow Worm Boiler Needs To Be Repressured
For your Glow Worm boiler to heat cold water and then push it through the pipes and radiators in your home, it needs a steady water pressure. When the pressure goes too low, then the boiler is unable to fire and operate.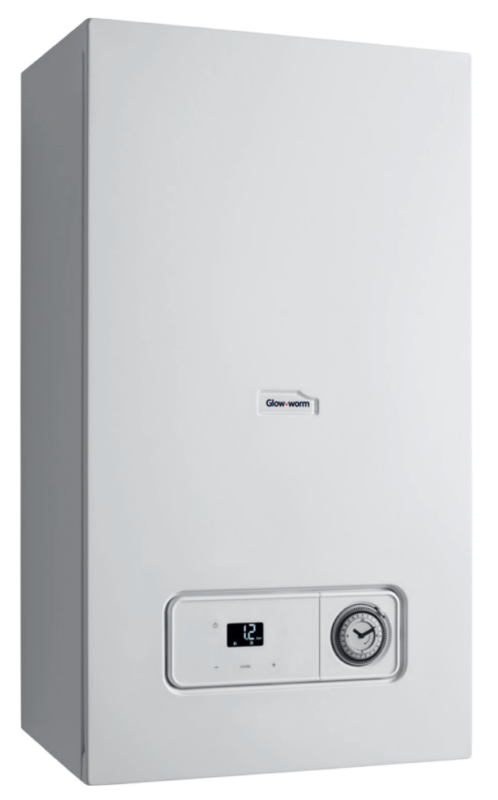 One of the leading causes of a loss of pressure comes from a leak within the system, and these can be so tiny that you may not even notice them. So, if your Glow-worm boiler keeps losing pressure, then you may need help to locate and fix the leak.
Another reason for low pressure can come after you've bled the radiators, as this also results in a lower pressure within the boiler system. Now there are a few other reasons for low pressure, and we've gone into more detail for you in our article here.
If you're wondering how you'd know if you need to repressurise your system, well first off take a look at the pressure dial. If it's below one, then that's not going to be enough pressure for the system to work. Then take a look at the control panel, if it's showing Glow Worm fault code E22 then that means low pressure, at this point, some boilers will also lock the system until the problem has been fixed. If you have a newer version since Vaillant took over you may see the F9 fault code
There are times, though when a pressure problem can be due to a mechanical problem. In that situation, a replacement system can sometimes be a more economical choice than spending money on an older less efficient boiler. Find the best combi boiler here.
Get an online fixed price in 20 seconds:
What kind of fuel does your boiler use?
Step By Step Guide to Repressurising Glow Worm Boilers
There are two ways of repressurising your Glow-Worm boiler, depending on the model and whether they have a built-in or external filling loop. If your boiler is constantly losing pressure, then check ur the latest Glow Worm boiler prices here for your next replacement.
Built-in Filling Loop Method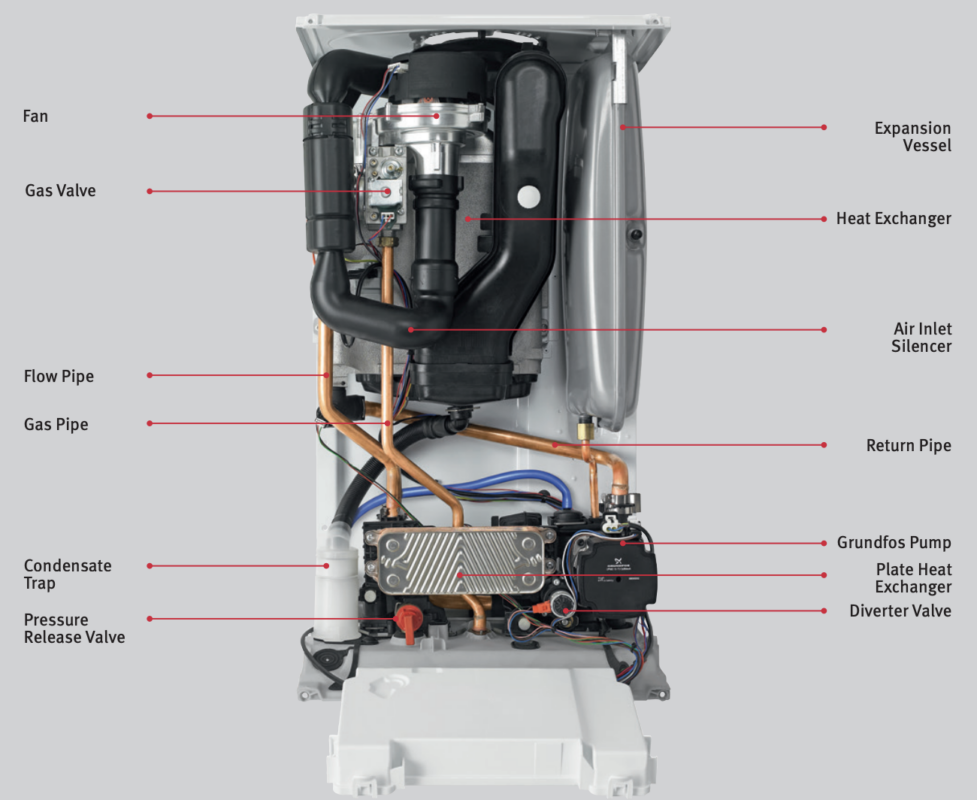 First of all, find the filing loop which will be underneath the boiler.
The turn the tap on the right-hand side to the open position.
Now open the tap on the left-hand side, and you should now be able to hear the water entering the system.
Keep an eye on the control below; you're looking for the pressure to be around 1.5 bar.
Finally close the left tap, followed by the right tap.
External Filling Loop Method
When your replacement boiler doesn't have an integrated filling loop, there should be an external filling loop which will have been fitted during the initail boiler installation.
If your filling loop has two taps
Open one tap fully.
Then slowly open the second tap.
You should now hear the water passing through.
Once the pressure reaches 1.5 close off the taps.
If your filling loop has one tap
Open the tap and listen out for the water entering the system.
Wait for the pressure to reach 1.5.
Then close the tap.
How do you top up the pressure on a glow worm boiler?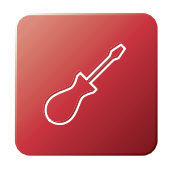 When you are repressurising the system try to make sure that you can either see the pressure gauge or have someone watch it for you. Alternatively make small adjustments and then slowly tweak the pressure until it's within the recommended banding for your boiler.
Taking a slow step by step approach means that you don't cause the pressure to go too high or too low, both of which can cause further problems to your system.
What If Your Glow Worm Boiler Pressure Is Too High?
If you've checked your control panel and the pressure gauge is reading over 2.75 bar, then you made need to bleed a radiator to bring the pressure back down. With the Glow-worm boiler pressure too high, there may be too much water in the system, or it could be a faulty part within the boiler itself.
The most common way of resolving this is to drain water from the radiators. Open the valve, using a radiator key, until the water pressure reading on your boiler drops to around 1.3 bar. When you open the valve, you'll hear the air escaping, and then the water will start to drain. Do watch out though as it can be very hot and messy so cover the floor with a cloth to avoid any staining.
Other manufacturers that we often have to advise on low boiler pressure are:
FAQs
What if the pressure doesn't improve?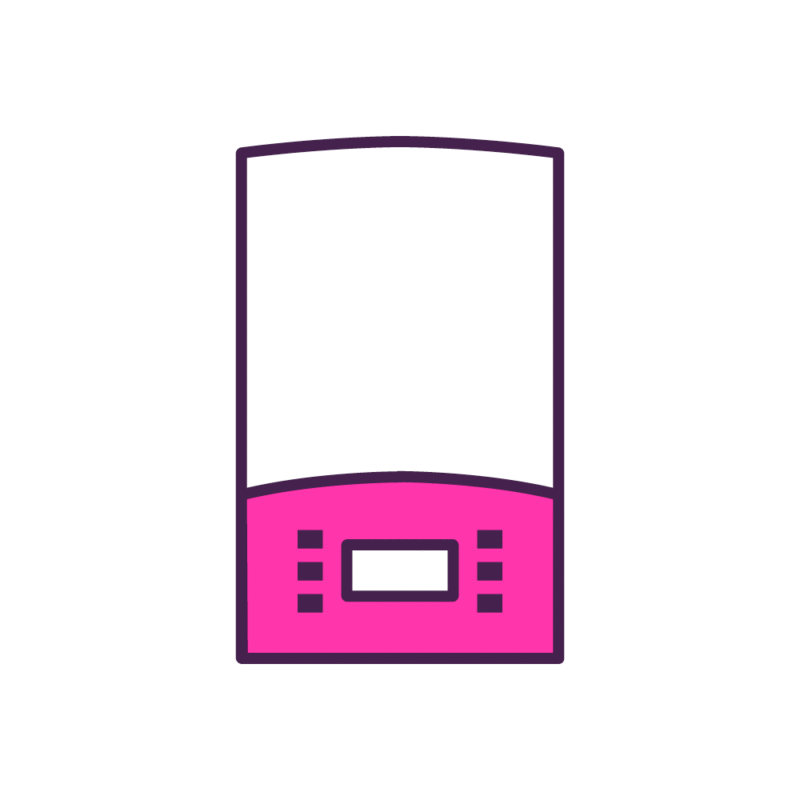 The pressure not being fixed may mean that there is a serious issue with your boiler or maybe your central heating system. Your best bet is to get a Gas-Safe registered engineer out to your property to examine or service your Glow-worm boiler so that they can help in any way they can.
You might also find that the engineer cannot do much to repair your boiler, in which case, you may need to replace it with a new boiler. You can still get great deals and financially beneficial options when buying a brand-new boiler, so don't worry too much about the cost.
How often should Glow-worm boilers be repressurised?
There isn't a particular schedule you should stick to when repressurising your boiler, you should just keep an eye on any issues that your boiler might be having as this relate to the pressure of the boiler. If you do notice issues with the pressure, then that may be a sign to repressurise it.
Glow Worm Low Boiler Pressure Summary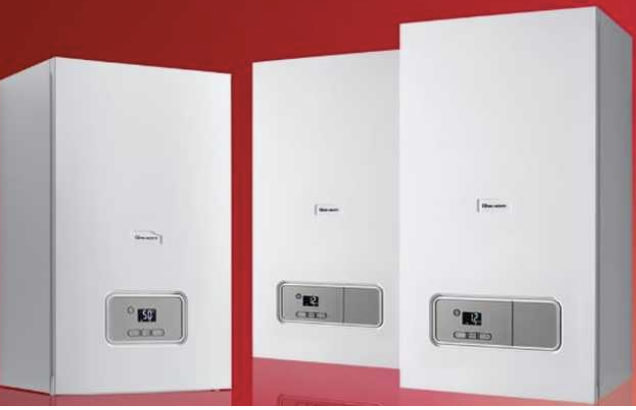 If your Glow-worm boiler pressure keeps dropping, then that's usually the sign of a bigger problem that needs an engineer's visit. If the thought of unexpected repair bills or boiler replacement cost fills you with dread, do take a look at our boiler cover options, a small monthly payment for a care plan can really provide you with a peace of mind. Need a boiler quickly? See some cheap boilers here.
How to keep your boiler from breaking down in the future:
Regular boiler service is the best way to avoid costly, inconvenient, and even dangerous boiler faults. In fact, you should have all gas appliances in your home safely checked and serviced on an annual basis by a Gas Safe registered engineer.
High pressure can damage your boiler in a variety of ways, including leaks in the system and a build-up that can eventually cause permanent damage. If you notice that your hot water isn't as warm as it should be, it's possible that your low boiler pressure is affecting the temperature of your hot water. Why wait and watch your boiler break down? We provide boiler cover with free annual boiler servicing, so you can rely on us to assist and check your boiler on a regular basis instead of making a yearly appointment.
Get an online fixed price in 20 seconds:
What kind of fuel does your boiler use?