Boiler Filling Loop – What is a Filling Loop & How to Use it?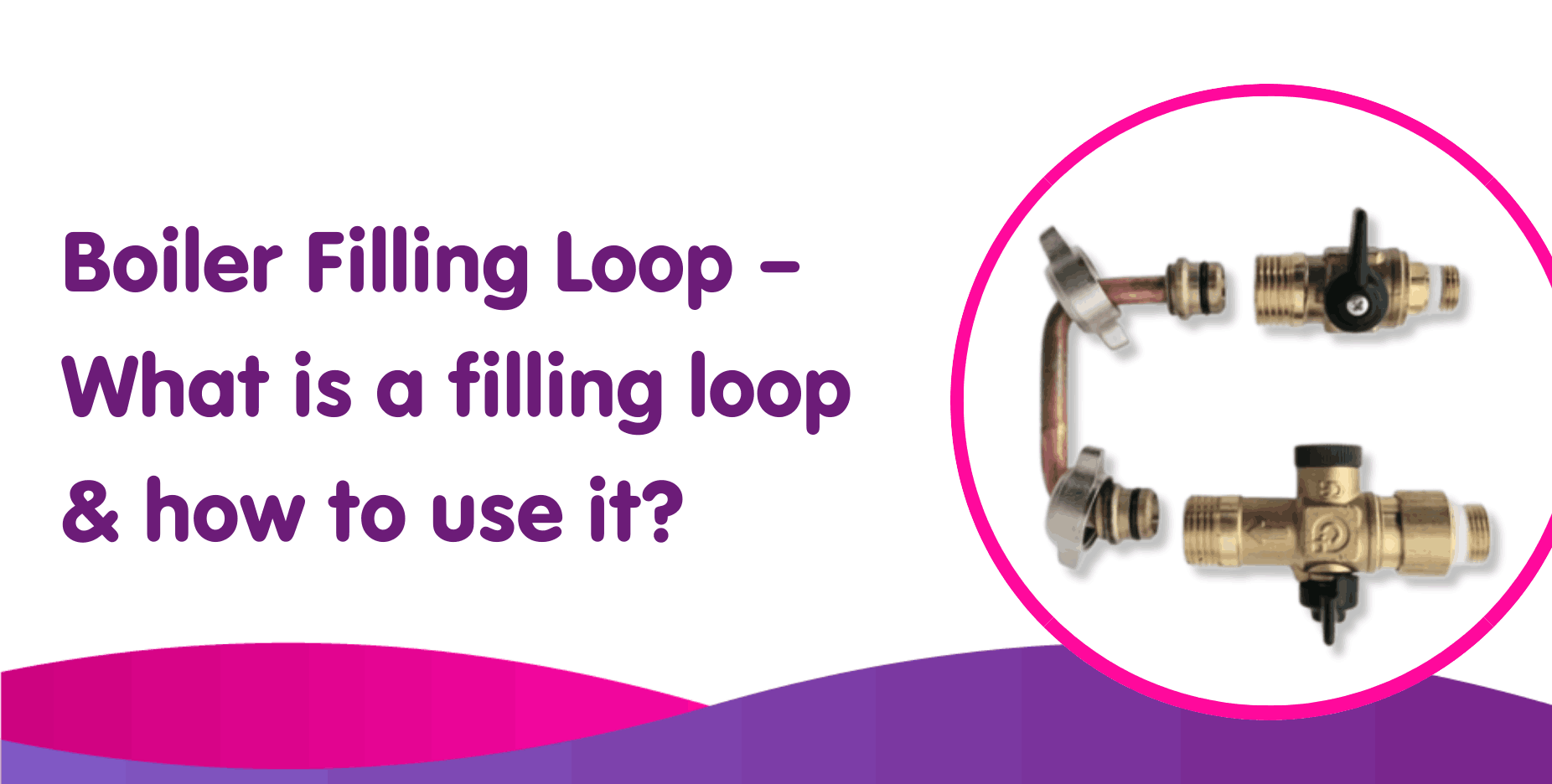 What are boiler filling loops & where can you find them?
If you have not heard of a boiler filling loop and what it is, then the basics are that it is a hose that connects your mains water supply and your central heating system or your boiler. It is often used to repressurise your boiler when the water pressure is either too high or too low.
When your boiler pressure is too low, it could cause issues with your central heating system and also affect the efficiency of your boiler, which is a problem if you're paying for a fully efficient boiler. Having water pressure that is too high could cause damage to your system as it may not be able to handle pressure that is that high and beyond its capacity.
Get an online fixed price in 20 seconds:
What kind of fuel does your boiler use?
Boiler filling loop valves
On your boiler filling loop, there will usually be 2 valves on either side of the hose, which will allow access through them when open and shut them off when turned off. This feature is put in place to help repressurise your boiler when needed to get it to the correct level that is required for an effective boiler.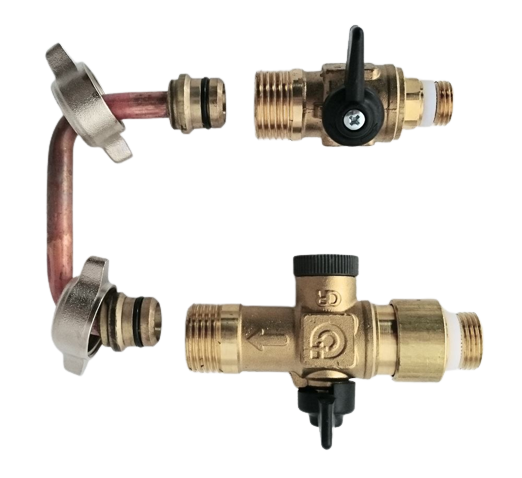 Types of boiler filling loops
You can get different types of boiler filling loops, depending on what best suits your needs when you want to repressurise your boiler.
Internal filling loop
You will often find internal filling loops within the boiler itself, sometimes also called a combi boiler filling loop as they are most commonly found in combi boilers. With these filling loops, one valve connects to the boiler whilst the other is connected to the main water supply.
One valve is used to control the water flow going through the hose and the other valve is to prevent any water from going back up into the water mains, known as the double check valve.
Access to this when attempting to fix your boiler pressure is usually behind a hatch or flap that has a spot where a filling loop key should be inserted.
External filling loop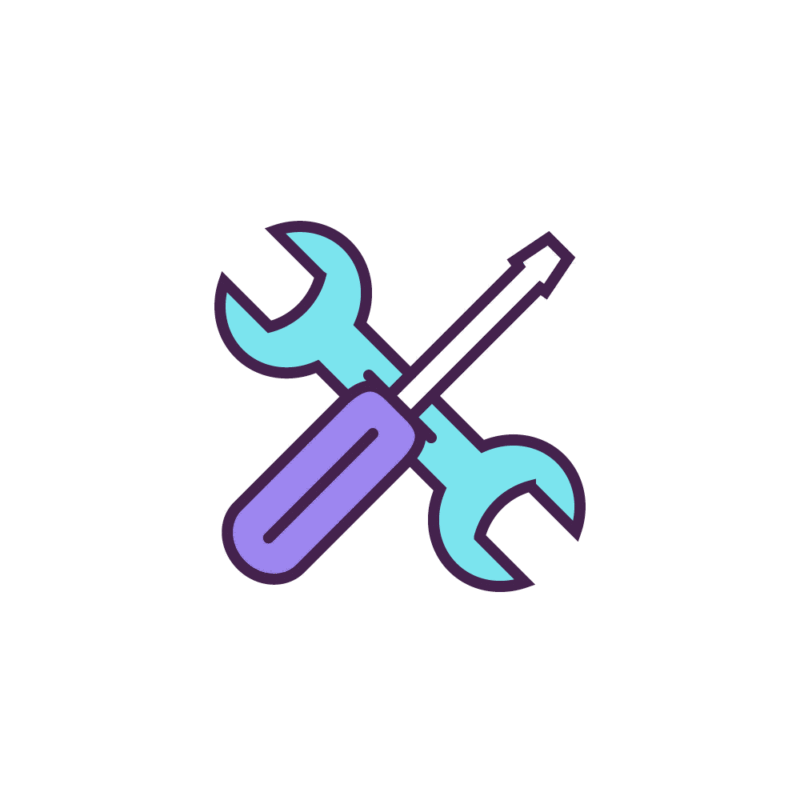 Like an internal filling loop, external filling loops also help with fixing the pressure of your boiler, having two control valves that have one controlling the flow of water whilst the other affects the main lines.
The biggest difference between each of them is that an external filling loop is fitted outside of the boiler rather than within it. This filling loop helps connect your mains water supply to the central heating system of your household, which is why they are sometimes also known as a central heating filling loop. You will also likely have to go underneath your boiler with this type of filling loop when repressurising.
Get an online fixed price in 20 seconds:
What kind of fuel does your boiler use?
How to use a boiler filling loop
Each type of boiler filling loop is used differently depending on what kind of boiler you have and where you can access your mains and central heating.
Using an external filling loop
The first thing that needs to be done when using external filling loop valves is to turn your boiler off so that nothing gets damaged or your boiler's performance isn't affected whilst doing this. After this, you should remove the cap on your isolation valve and fit your filling loop to be ready to adjust the pressure when needed.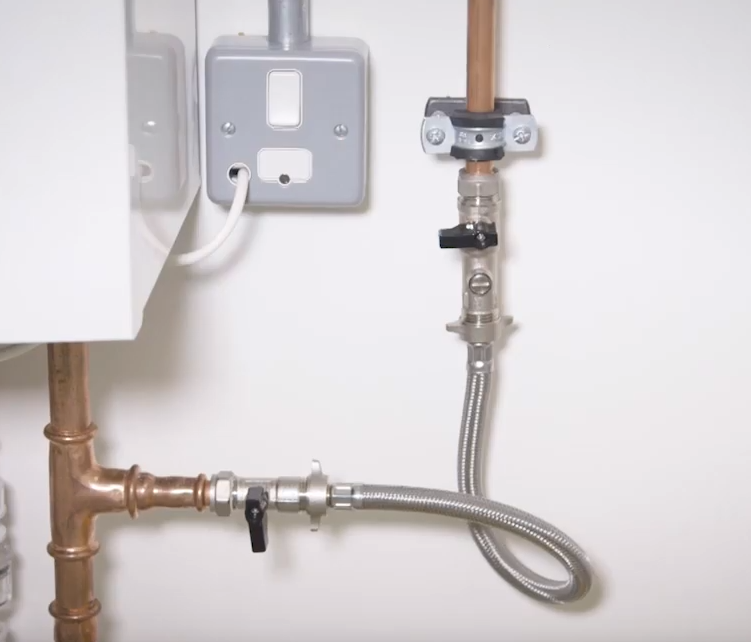 Before moving on from this, double-check that everything is in order and connected so that this operation can run smoothly. Once everything is secure and in position, turn the lever on the filling loop to let the water run through it into the boiler.
The loop valve will be on and allow water through it when it lines up with the hose of the filling loop. When it is in the off position and doesn't allow water through it, it will be perpendicular to the filling loop, creating a kind of t-shape.
You should then check the pressure gauge and make sure your boiler's pressure is at the recommended level of between 1-1.5 bars so that the pressure is not too high or too low. Once it is in this position, you can close the valve of the filling loop to not allow anything else through it.
Remove your external filling loop, put the cap back on the isolation valve, and everything should be back up to scratch. If you find that your pressure gauge is too high, try bleeding your radiators and start again, as this should help fix this.
Using an internal filling loop
When using an internal filling loop, there are some similarities in how this is done, but there are a few differences that you should know about before starting it.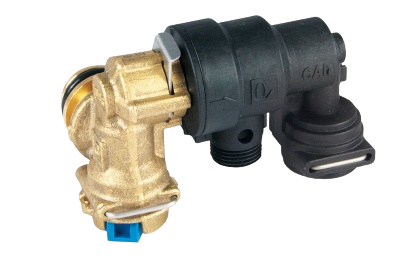 Firstly, make sure to turn off your boiler and all the electricity in your home so that nothing can get damaged in operation whilst doing this. Afterwards, insert your filling loop key after opening the hatch and place the filling loop in the correct area.
Once this has been done, fire your system up and check the pressure gauge, which should be between the right range of 1-1.5 bars. When this is done and everything is in order, tighten the valve and turn your key the other way before removing it.
Did you know that some of the best combi boilers such as the Worcester Bosch 8000 have an intelligent filling system which means it automatically monitors and tops up the water pressure when required.
Boiler filling loop not working
If you find that your internal or external filling loop isn't for your boiler, there is likely a bigger issue with it or your boiler that needs to be sorted out. Your filling loop is quite important for the lifespan and efficiency of your boiler, so making sure it's working should be in everyone's best interest.
It may be that one of the two valves is stuck and cannot allow the water to pass through it, meaning that there wouldn't be any way to repressurise your boiler if the pressure is out of the usual range. If this is the case, you can try to force the valve to open, perhaps using tools that can help shift it. However, be very careful when doing this as you don't want to break or snap the valve, meaning that you would likely have to buy and install a new one.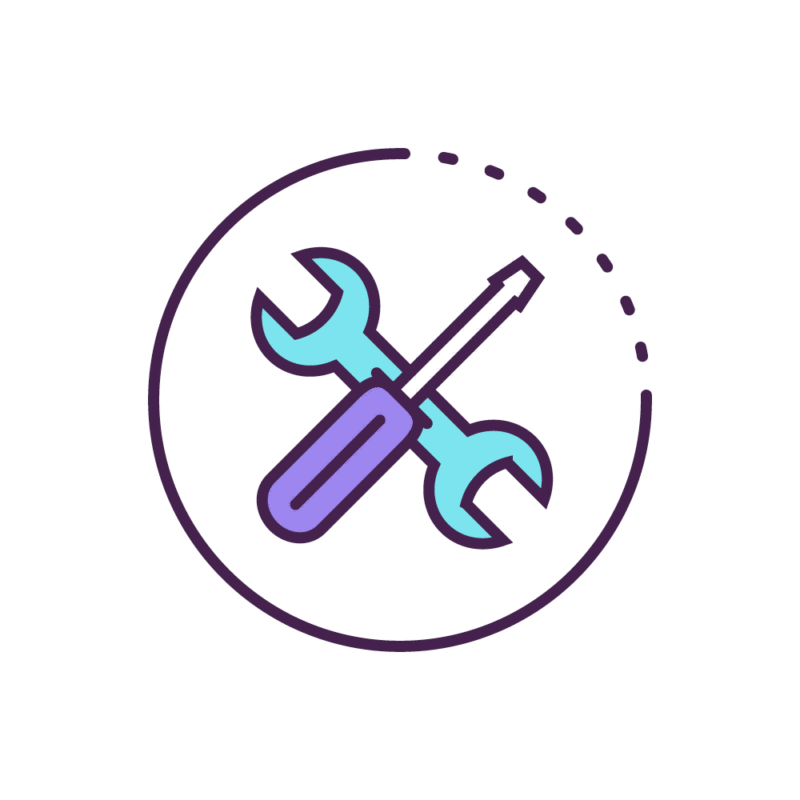 If the plastic handle of the valve has snapped, either by attempting to repair it or by other means, you will likely also have to fix this. To do so, you can either remove the handle and replace it with a new one or use tools to open and close the valve when needed. This may become quite tiring and annoying, however, so replacing your old handle is likely the more convenient of the two options.
In some cases, you may find that your filling loop issues actually lie with bigger issues for your boiler that need to be fixed. For this, you will probably need to get an annual boiler service by a Gas Safe registered engineer, so they can examine it and see what is wrong before a breakdown. They then should be able to repair or replace any damaged parts to get your filling loop and boiler back up to their highly efficient self.
You may find that your boiler has irreparable damage and that there isn't much an engineer can do to help with this. If this is the case, don't worry as you can still get a new boiler for great prices and with excellent boiler finance options, so you don't have to worry about stupidly high costs.
Get an online fixed price in 20 seconds:
What kind of fuel does your boiler use?
How to install it
If your boiler doesn't have a boiler filling loop then you will probably have to buy one and get it installed or install it yourself. If you wish to do it yourself, then stick to the following steps to do so correctly and without risk.
Firstly, you should check that your boiler filling loop is in good condition so that none of the previously mentioned issues will occur straight away. Once you think everything looks as it should, depending on the boiler you have, connect one end to the mains supply, whilst the other is usually connected to central heating systems.
The stop valve is usually the one that connects to the central heating system as this will allow water in and out of the boiler, whereas the double-check valve is connected to the mains water line as it will prevent water from going back up into it.
You may need tools such as a spanner to tighten the boiler filling loop and make sure nothing can get out or leak. Afterwards, make sure everything is correct and in place and this should be completed.
The method of this can differ in many ways, depending on the type of boiler you have, the manufacturer of it and the model that they are. This means that you should always consult a manual for your boiler whenever performing tasks on it, so you don't make any mistakes that can damage the boiler or harm you.
Boiler filling loop location
Depending on a number of different factors, the location of your boiler filling loop will also likely change. For example, a combi boiler filling loop will be installed inside the boiler itself, but access to this will likely be at the underside of the boiler.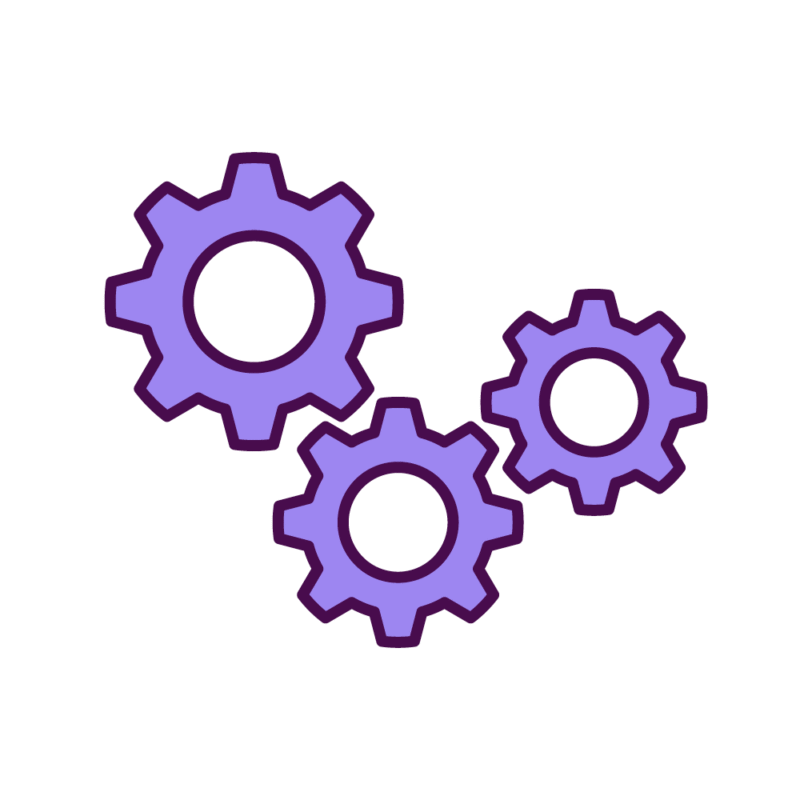 However, other types of boilers which usually have components on the outside of it likely won't have one built into the boiler itself. System boilers, for example, will have external filling loops, but will again likely be accessible at the underside of the boiler, likely looking like a pipe amongst other pipework.
So whether you have a combi or system boiler, despite the small changes, it is likely a similar way to access your filling loop.
Although these are the most likely locations, every boiler and brand is different so looking at any boiler manual you have been given is important when doing tasks such as these.
Get an online fixed price in 20 seconds:
What kind of fuel does your boiler use?
Boiler filling loop FAQs
Where can I buy one?
Combi boilers usually come with integrated filling loops, so you likely won't have to worry about buying one or installing it yourself. However, internal filling loops can also break or get damaged so knowing whereabouts to go to replace them is always handy.
Almost any local hardware store will sell them at relatively cheap prices, as well as online retailers that sell a wide range of items, just search it up. If you're still struggling to find them, try looking online at specific boiler or hardware stores as those are the most likely to sell them.
Did you know you can get the best boiler cover plan for your central heating system which covers your for expensive call outs and repairs?
Why are they important?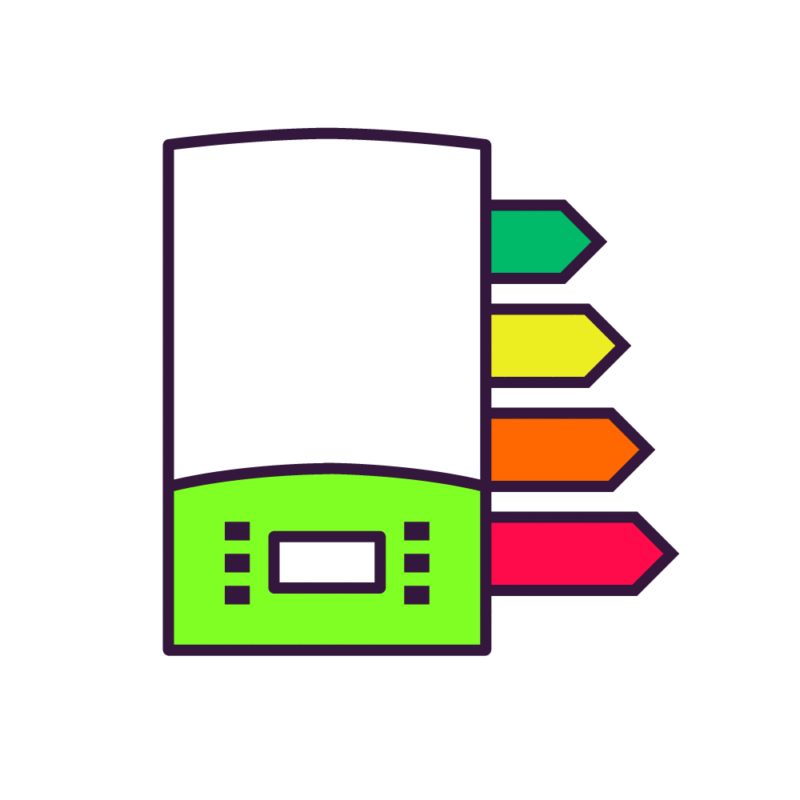 Repressurising your boiler is very important to how effective it is during operation, as low and high water boiler pressure can cause a number of different issues for your boiler if left untreated.
Low pressure will mean that your water won't run as effectively as it should, meaning that you will be paying your heating bills for a certain standard of running efficiency that you aren't getting. High boiler pressure could end up damaging your boiler and its system as it won't be used to the high pressure that it is currently running at.
Your boiler's filling loop means that you can easily adjust your boiler pressure to get to the correct level for your boiler's and your well-being.
Is the way it is installed important?
Yes, it is quite important that you install it correctly, with the filling loop valves being the right way around. This is due to the design making each side fit a specific part of the boiler, so getting it wrong could cause an issue or for you to do something wrong.
Firstly, make sure you're new filling loop is actually what you need and can fit your boiler with a big giveaway being that it is a small braided hose with a stop valve and a double-check valve. The stop valve should be connected to your boiler with the other side connected to your mains supply, where both should be fixed firmly into place to prevent a leak.
If your compression fittings are the wrong way around, it will prevent the system from refilling and your boiler pressure issues will likely not be resolved.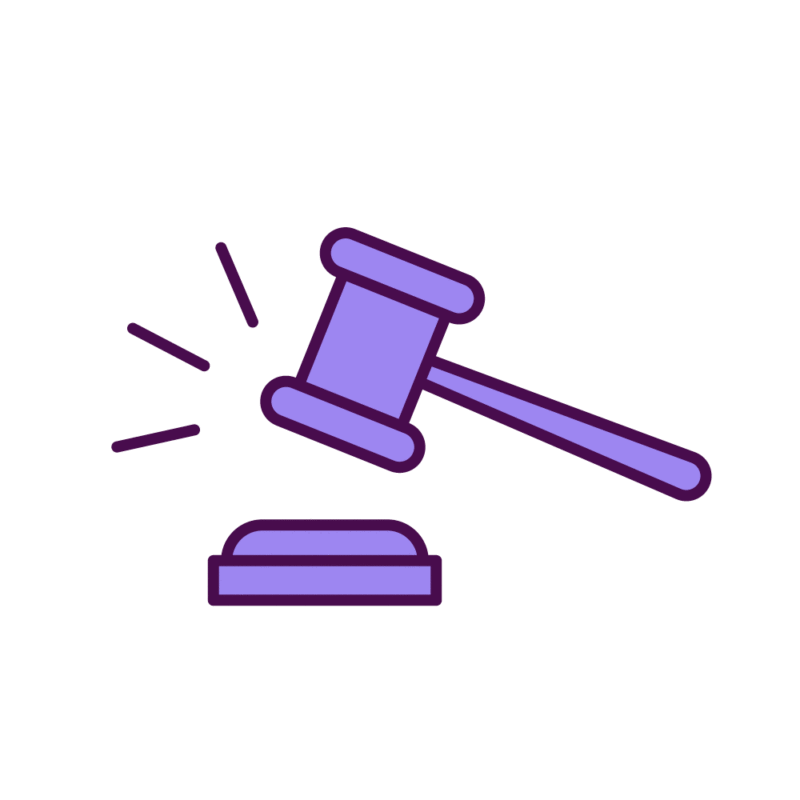 Get a Boiler filling loop
Making sure your boiler operates at a high standard is important for your water demands and your energy bills, so having a boiler filling loop will only help you achieve this.
Your pressure is very important to keep track of and to be kept at a good level, so why not purchase something that can help you adjust this level and meet your needs completely?
Looking for a new boiler? Check out all the best modern boilers now online at Boiler Central to get a fixed price quote.
Get an online fixed price in 20 seconds:
What kind of fuel does your boiler use?