Which Are The Best Boiler Cover, Insurance & Breakdown Cover Plans?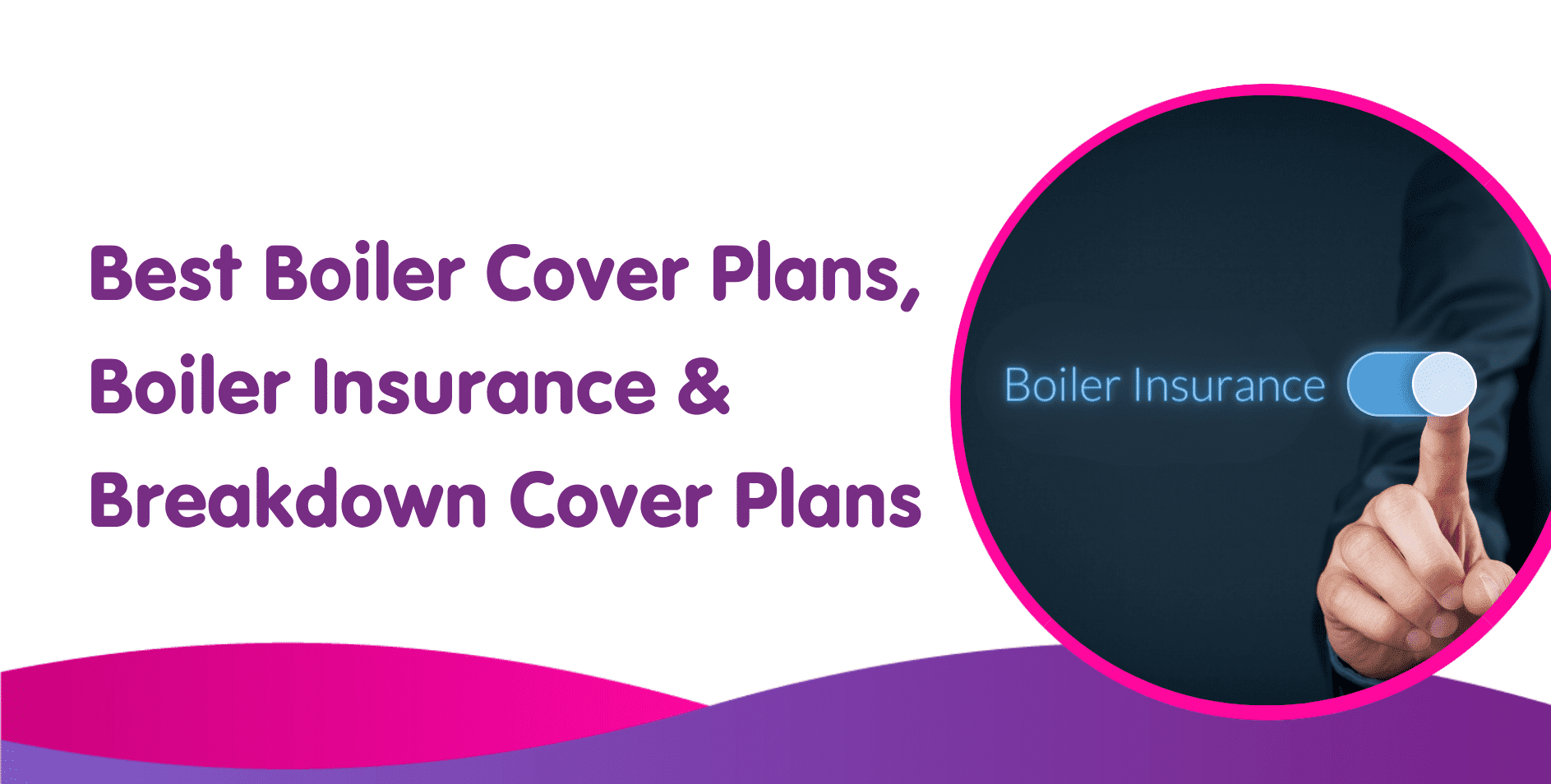 Best Boiler Cover, Breakdown Cover & Boiler Insurance Plans: Are They Worth It?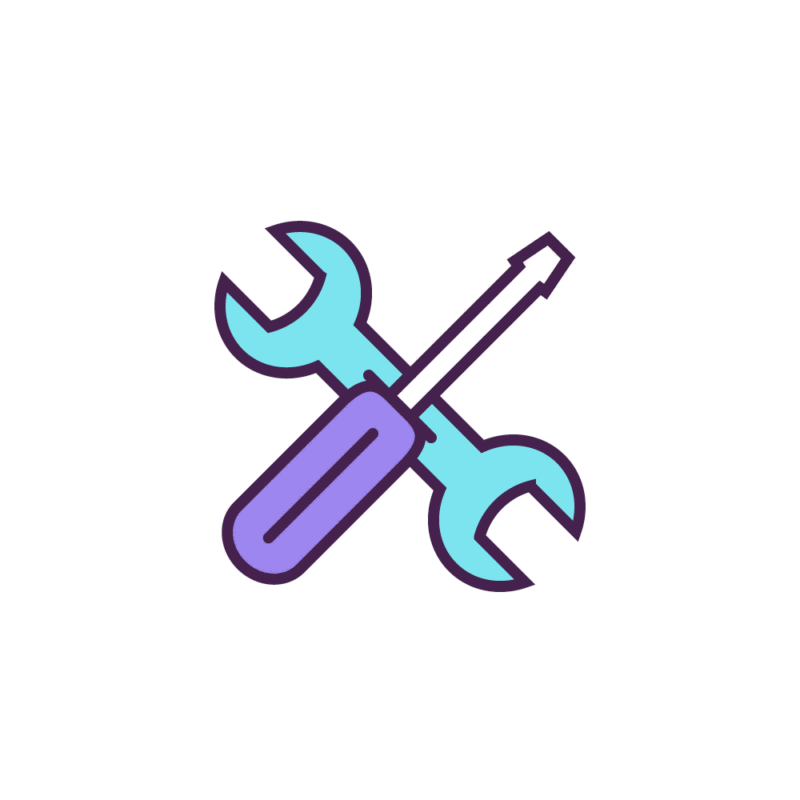 It seems to be a law of the universe that if your boiler is going to break down, then it's going to happen in a month when cash is tight, and then there's the hassle of trying to find a local company that will come and fix the issue quickly AND without charging you an arm and a leg for the privilege.
If you have an old boiler then choosing the best boiler cover could be a lifesaver, as if your heat exchanger goes, then sometimes this could be more than what a new boiler costs.
Protect your boiler and your pocket from costly breakdowns with boiler cover now
Get Boiler Cover
Get an online fixed price in 20 seconds:
What kind of fuel does your boiler use?
What is boiler cover?
Boiler cover is a guarantee similar to an insurance policy that can protect you from unexpected repairs or breakdowns of your home's heating system, including the boiler, radiators, thermostats, and pipes. The guarantee can cover the cost of repairs or replacement, as well as any necessary parts and labour.
The level of cover and cost can vary between policies, with some offering more benefits than others, such as emergency callouts and priority service.
Boiler cover can be beneficial if you depend on your heating system for warmth and hot water, but it's important to review the terms and conditions to ensure it suits your needs and budget.
Find our more about what is boiler cover in our guide for more more information.
What Is Included in the Best Boiler Cover?
Boiler cover provides peace of mind that if your heating system breaks down, you can make a quick phone call, and someone will be there to sort out the problem for you.
But, before you leap in and sign on the dotted line, you need to be aware of the best types of boiler cover available, what they cover and the likely cost.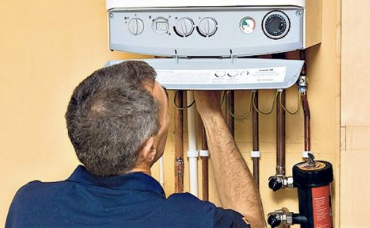 Boiler cover generally covers repairs to your boiler and its controls via a 24/7 365 day helpline. Parts and labour are included on all types of boilers, though there may be an upper limit as to how much work will be covered.
There is usually the option to upgrade the cover to include cover for the central heating system, and some plans will also provide an annual boiler service.
If you're looking for complete cover for your home, then you can also extend the policy to include a home emergency cover which includes drainage, gas supply pipes, and electrics. Some boiler cover plans also include replacement boiler when there are faults that can't be repaired.
Get Boiler Cover
Best Types of Boiler Cover
When you're taking out boiler cover it's important to be aware unless you specify what you need to be covered, then your policy may just cover the boiler itself.
If you need cover including both the boiler and central heating system, it may be considered a separate requirement and require an extended form of cover.
Best Boiler Cover for Older Boilers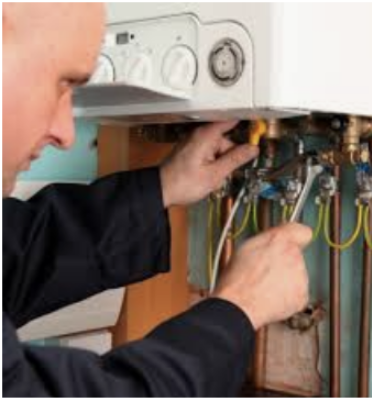 You might be tempted to get cover when you know that your boiler is getting older and perhaps you're starting to experience some problems or reduced efficiency. Even the best combi boilers and best system boilers break down.
Some plans place restrictions on the replacement benefit and may only cover boilers under a certain age and others may increase the cost of the cover in future years.
Some plans also have a callout fee in addition to the cost of the cover, and so that can mean that if you do need assistance several times a year, it may work out cheaper, in the long term, to have a new boiler installed. Don't forget that new boilers are also much more efficient, so there will also be savings on your monthly utility bills as well.
Get an online fixed price in 20 seconds:
What kind of fuel does your boiler use?
How Much Does Boiler Cover Cost From Boiler Central?
| | | | | |
| --- | --- | --- | --- | --- |
| | Boiler Standard | Boiler Plus | Boiler & Heating | Complete Cover |
| | £13.99 per month | £17.99 per month | £21.99 per month | £26.99 per month |
| Boiler and Controls | ü | ü | ü | ü |
| Carbon Monoxide test | ü | ü | ü | ü |
| Boiler Replacement | ü | ü | ü | ü |
| 24/7 365 Emergency Helpline | ü | ü | ü | ü |
| Free annual boiler service | | ü | ü | ü |
| Central Heating Cover | | | ü | ü |
| Electrics | | | | ü |
| Gas Supply | | | | ü |
| Drainage | | | | ü |
| Roofing & Security | | | | ü |
| Pest Removal | | | | ü |
| Lost Keys | | | | ü |
The prices quoted here are lower due to the £60 call out charge, but this can be removed completely for a slightly higher monthly fee. You can find full details of our boiler cover here.
Get Boiler Cover
Tips For Choosing The Best Boiler Breakdown Cover
The Cover Doesn't Need to Be with Your Gas Supplier
It's easy to understand why so many people sign up with their gas supplier, but this may not be the cover you need nor the best value for your home.
Don't Leave it Until There's a Problem!
Most policies have a no-claims period at the start, and that's designed to stop people from taking out the policy when they have a boiler breakdown. ideally, you should take one out upon boiler installation.
Look for Cover That Includes an Annual Service And Safety Check
Not only does this give you peace of mind, but it will also reduce the likelihood of problems developing to begin with. A regularly serviced heating system will also run more efficiently, saving you money in the long term. Cheap boilers break down more often too.
Get an online fixed price in 20 seconds:
What kind of fuel does your boiler use?
Compare Boiler Cover From The Top Providers
Now you've decided that you need boiler cover, we've carried out a comparison of some of the offerings available to UK homeowners. If you want a more in-depth guide, see our compare boiler cover page to get the best deal.
Get Boiler Cover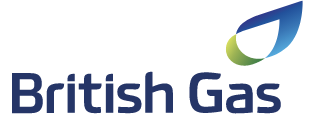 British Gas HomeCare Boiler Cover
British Gas offer four different levels of cover under their British Gas HomeCare brand. All policies include an annual service and safety check and cover the boiler and its controls. Do be aware that British Gas states that 50% of their customers pay the prices quoted on their website but that you may end up paying more depending on where you live.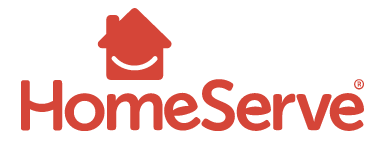 Homeserve Boiler Cover
Homeserve has a range of five different policies, all of which cover a gas boiler, the gas supply pipe and include having the boiler serviced, though this might only be included in the first year. Once you've had the policy for six months, they offer to replace the boiler if it can't be fixed.
Read more a bout Homeserve Boiler Cover and Insurance here

Scottish Power Boiler Cover
Scottish Power offers four levels of cover, two of which include an annual boiler service and access to a 24/7 helpline and two of which don't. For the policies which don't include the servicing, there's also a £99 call out fee every time you need assistance. All four levels of cover include a replacement new boiler up to £750, but this doesn't cover the costs of delivery or boiler installation.
SSE Boiler Cover
SSE offer four different levels of cover, all of which cover the boiler, and controls, the programmer and the thermostat. The two more expensive policies include annual boiler service and safety check, and free boiler replacement for units less than seven years old.
Get Boiler Cover
So, which boiler cover is best? – Summary
Boiler cover can be a great option and provides comfort in knowing that you need never be without working heating and hot water. But you do need to do a little investigative work to ensure that the policy covers everything you need it to. If you need a new boiler check out our new boiler deals.
Boiler Central provides some of the most comprehensive boiler breakdown cover plans, find out more here.
Get Boiler Cover
Get an online fixed price in 20 seconds:
What kind of fuel does your boiler use?