Glow Worm F9 Fault Code Meaning, Causes & How to Fix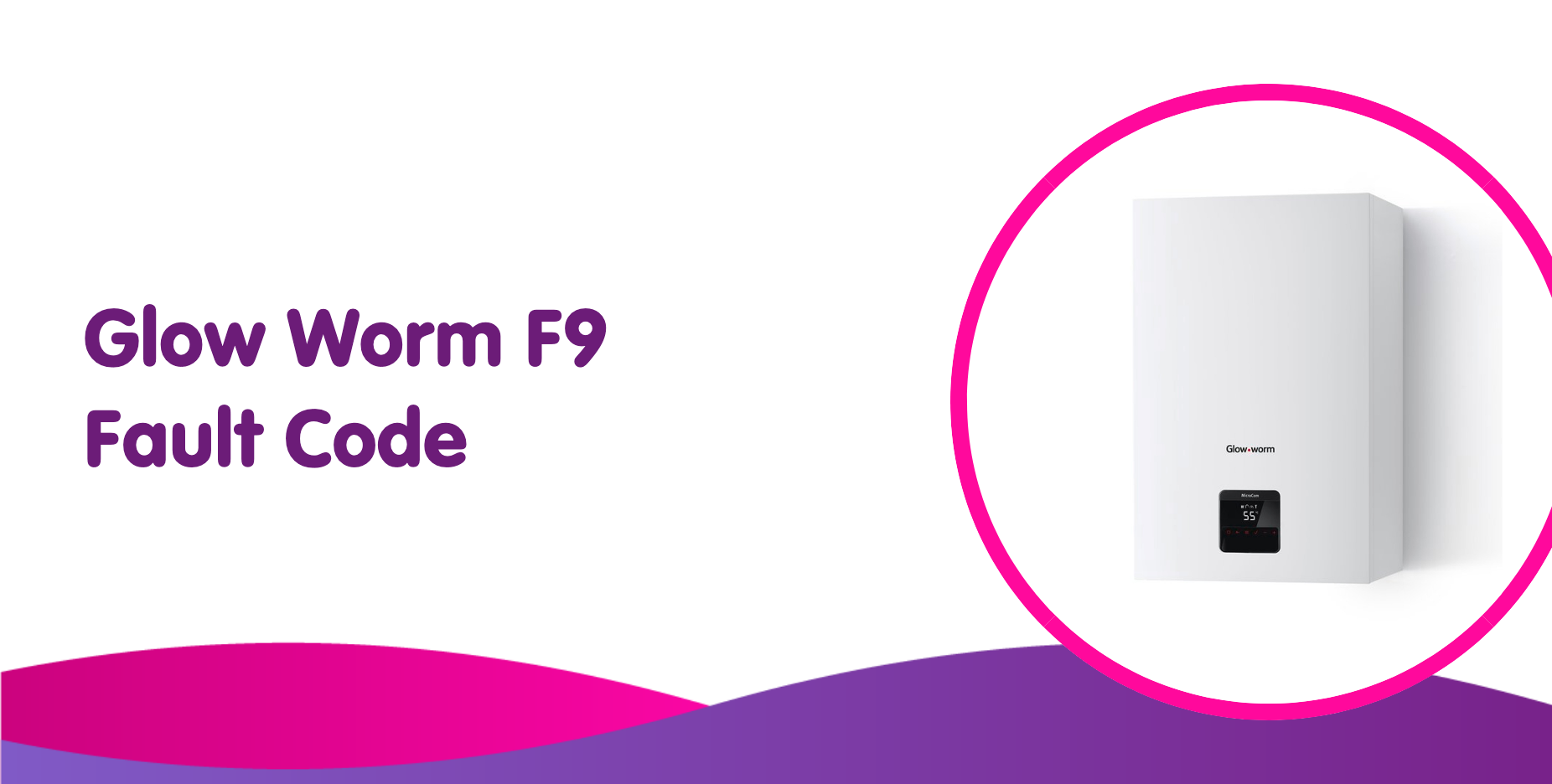 What does the F9 Glow Worm fault mean & how to fix it?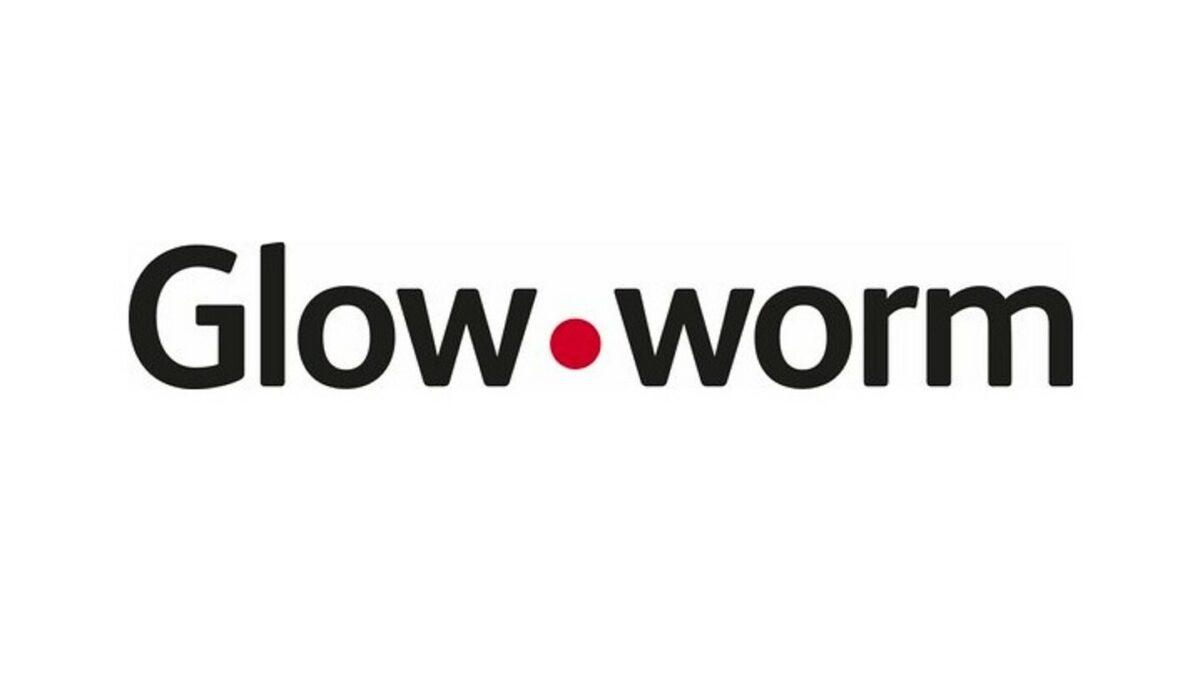 F9 on a Glow Worm boiler is one of the most common fault codes. Glow Worm boilers show the F9 fault code which indicates that the boiler is experiencing low pressure.
Low pressure is a very common problem for most Glow Worm boilers and luckily is one of the easiest to fix fault codes
If you have an old Glow Worm boiler and the pressure is constantly dropping it may be time to consider a new boiler. Old boilers are far less efficient so running costs such as energy bills and boiler repairs can start to add up.
Fill in the form for a free new Glow Worm boiler quotes
How does the F9 error code on Glow Worm boilers occur?
The water pressure sensor measures boiler pressure and sends it to the printed circuit boards (PCB). The central hub for the boiler's electrical operation is the PCB. Before the next stage can be initiated, it must be confirmed that all stages have been safely completed.
If the pressure sensor registers higher than or lower water pressure than the recommended reading, the PCB will shut off the boiler and display F9 on a Glow Worm Boiler.
This can also happen if the PCB is unable to receive readings from a fault pressure sensor and you may experience other Glow Worm boiler error codes.
This code could indicate that your system is experiencing reduced pressure. Although you may not have to replace any parts, this code could indicate that parts are defective.
If there are significant system pressure drops, it is likely that there is a leak in your central heating system.
What is Boiler Pressure?
Two types of pressure can be used to describe heating systems: one is water, and the other is gas.
When talking about water, people often refer to "boiler pressure" or "system pressure". This also applies to the Glow Worm F9 fault code.
Otherwise, water must flow at a rate that allows it to reach Glow Worm boiler units as it flows from main supply.
Water must be pressure to flow at this speed. If the water volume inside the pipes is smaller, the speed at which water flows around your central heating system will be slower.
This can lead to water leaving your taps at an even slower rate. Overheating can occur as the boiler produces only the right heat for the water pipes.
If heat is not transferred to the water heat exchanger, your boiler unit could heat up.
This could lead to severe damage or even death. If the boiler detects that there are any potential problems, it will lock out and issue a fault Code t.
What causes F9 low pressure fault code in a Glow Worm boiler?
Boilers can experience a gradual loss of pressure over time. Boilers need to be re-pressurized at least once per year for most models. You can also increase the pressure in your central heating system which would fix the F9 fault code on your Glow Worm boiler.
One thing that usually leads to the Glow Worm F9 fault code is bleeding your radiators. If you have recently done this, too much water may have escaped and could lead to pressure loss. If there aren't other problems, this can be done at your home. This won't be expensive and you don't need to hire a registered Gas Safe engineer.
It is a crucial task to maintain the Glow Worm boiler's pressure so that the central heating system works properly. This will ensure your boiler is more efficient and healthier, and reduce the likelihood of serious problems.
If the boiler pressure drops quickly or does not remain at the correct level after being topped up, it could indicate a leak or a problem with your water pressure sensor.
Sometimes you can find a leak. It is worth checking radiators and other areas that are visible with piping.
You may also have noticed damp patches on walls, floors, or ceilings. Leakages may not be visible from the surface. An engineer will need to inspect the hidden areas.
How can you fix the F9 fault in a Glow Worm boiler?
Many boilers have a dial on the front and this is known as a pressure gauge. This dial will display the current boiler pressure in bars and you need to repressurise your Glow Worm boiler.
Glow Worm boilers may have a digital display. However, it doesn't always display the reading. Click here to access the pressure
It is possible that you will need to press the reset button below the display screen.
It will usually show '88' before the pressure reading
The pressure will be visible for a few seconds
For cold systems, the recommended reading is between 1 to 1.5 bar. To check if F9 is clear, you can safely increase the water pressure.
How can you increase the pressure in a glow worm boiler to remove the fault code?
To repressurise your Glow Worm boiler, first, ensure that the boiler is cold and turned off. It is safer for the boiler as well as you to turn off hot pipes.
Under the unit, you will find what's called a "filling loop". It is a long pipe with one or more taps. These handles are often coloured to differentiate them from the pipe.
Filling loops that have two taps can be made by turning the tap clockwise until it stops turning. Slowly turn the tap clockwise so water is flowing through.
If the pressure gauge is visible wait for it reach 1.5 bars before turning off both taps.
If the reading is not visible, count three times before closing the taps. Continue this process until you reach 1.5 bars.
For a filling loop with only one handle, the same procedure applies. Once you open the tap, water will flow to it.
If the fault code is not shown, you can reset your boiler. While you are doing this, keep an eye on the pressure reading. It is possible that your pressure reading has dropped.
Repressurising the unit again could damage it or cause water to leak out of other pipes. An engineer will be able to help you fix the problem.
What happens if the F9 Fault code is a faulty water pressure sensor?
The water pressure sensor is an electronic component that can be easily damaged or misaligned over time.
Engineers often discover that the water pressure sensor's surface is covered in dirt. This blocks the water pressure sensor surface from reading, so the Glow Worm boiler will display the F9 fault code. Sometimes, you will need to raise the pressure to get rid of this dirt.
It is possible for the wiring between the sensor and the motherboard to become loose or damaged. This could happen at the sensor's ends or where they reach the PCB.
The wiring in the boiler can be damaged by vibrations from large parts and the pump over time.
These movements tend to increase as we age, but if the unit vibrates suddenly, it could indicate that the pump may be failing.
The sensor, wiring, and PCB can all be damaged if they are exposed to moisture. Leakages in the unit are often caused by cracked heat exchangers. This is usually due to limescale buildup.
Do I need to call a Gas Safe engineer to repair the Glow Worm F9 Fault?
If the boiler pressure isn't being maintained or the system experiences pressure loss, you will need to call an expert.
They will need to register as Gas Safe engineers in order to legally carry out the work. This involves removing the boiler's cover.
Multimeters are a tool that allows them to test the operation and functionality of pressure sensors.
These devices can be used to measure the resistance of wires or parts and can be compared to the recommended resistance.
The cost of replacing a sensor with no functionality will be around £35, plus labour costs. It is comparable to replacing the surrounding wires.
There are many factors that will affect the cost of fixing a leak.
Leakage of pipe connectors in the house is less expensive as they can be easily replaced. If there is not enough access to the affected areas, they may need more labour.
Leakages in boiler units can be more costly to fix. It is important to replace or repair the leaking and damaged parts.
The cost of repairing a leak can reach as high as £520 if a heat exchanger crack is involved. If the PCB has been damaged by moisture, a new part may be necessary. This will depend on which model your boiler is. It may be necessary to replace your boiler if the heat exchanger has been damaged.
An engineer may recommend replacing a boiler if several components are damaged. It is a known fact that new boilers in the UK are much more energy efficient and will be less likely to break down when you need it the most.
Get free quotes for fixing your Glow Worm F9 error
Faulty pressure sensors could indicate more problems. If you have an older Glow Worm boiler, it might be time to get a new one – read more about replacing a gas boiler here.
Glow Worms boilers can come with extended warranties, so make sure you check it first and get your boiler serviced every year. Since they were acquired, Glow Worm and Vaillant boilers have been joined together so you might also see this fault code.
Get an online fixed price in 20 seconds:
What kind of fuel does your boiler use?