Which Is the Most Energy Efficient Boiler in 2023? Top 5 boilers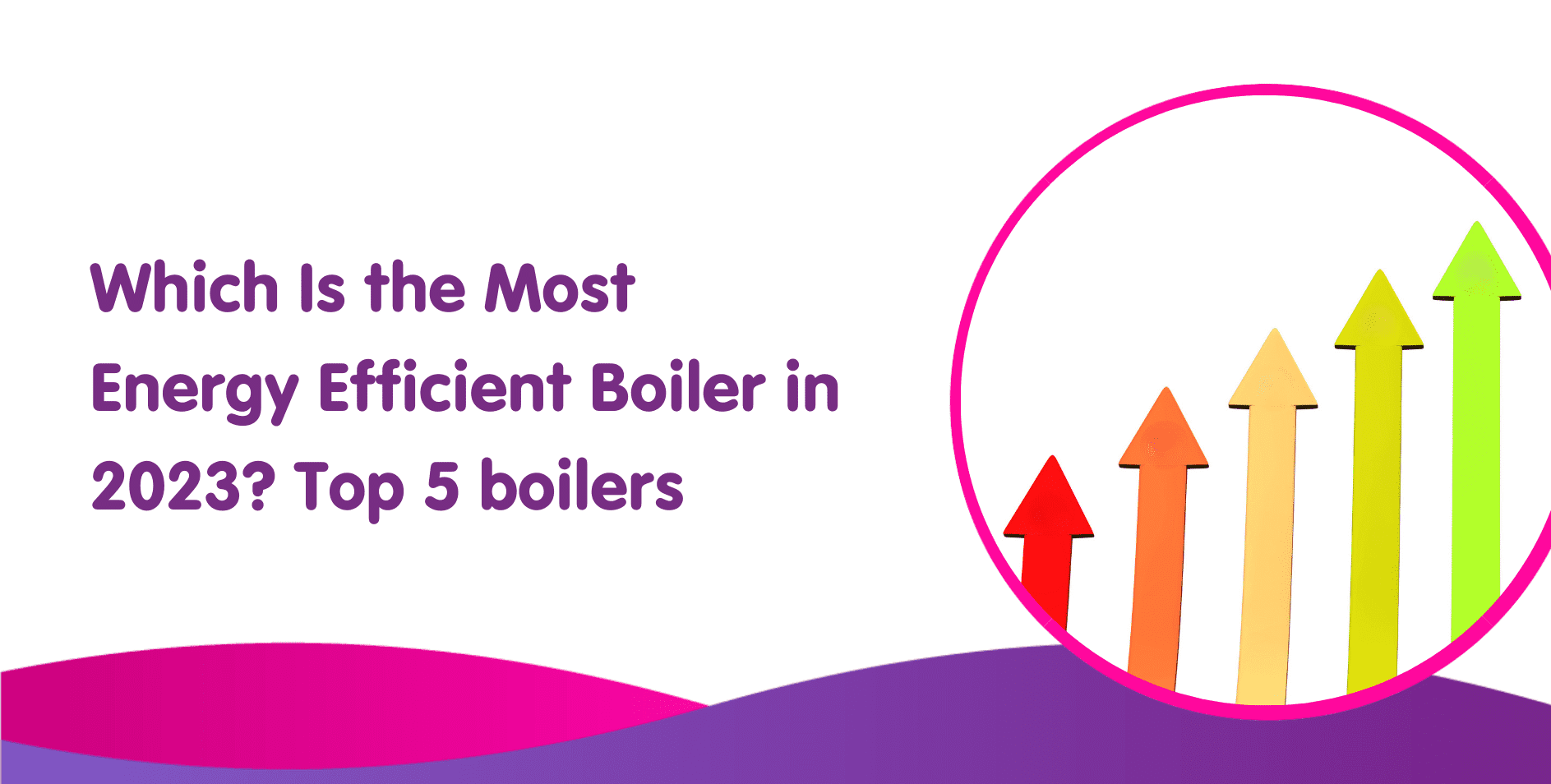 Most energy-efficient gas boilers – Which boilers are most economical?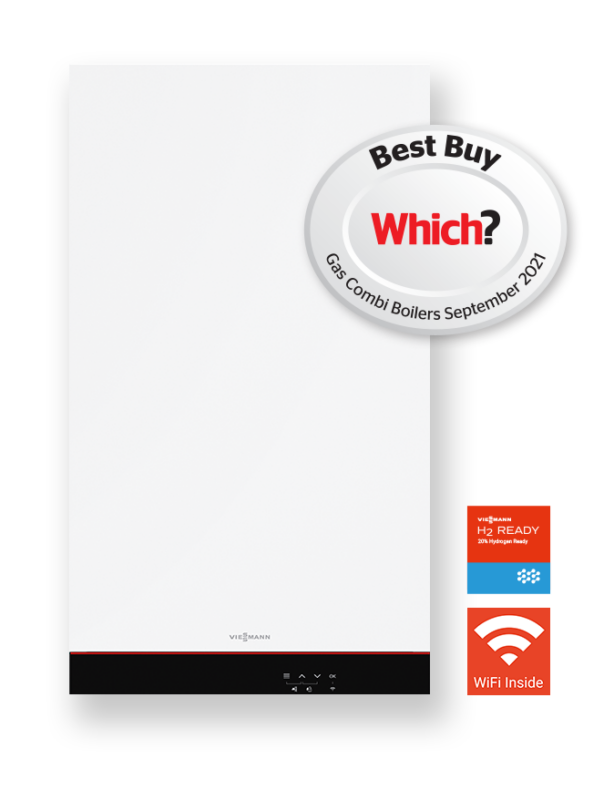 In every part of our lives, we are encouraged to consider how we can reduce our energy consumption and as old boilers become less and less energy efficient over time, so upgrading to a new one to maximise efficiency is a great idea, especially considering the steep rise in gas prices.
A brand new A-rated energy-efficient boiler can save you up to £800 per year on your gas bill.
Get an A-rated boiler at a fixed price in under 20 seconds online here
Get an online fixed price in 20 seconds:
What kind of fuel does your boiler use?
Measuring energy efficiency and choosing the right boiler
From how we drive and the cars we own through to the appliances in our homes energy efficiency is key. The household boiler providing our supply of hot water and heating is likely to be the appliance that is the biggest user of energy in any household, with the Energy Saving Trust suggesting that this could be up to 50% of the monthly bill.
This would also help to justify what a new combi boiler cost or at least make you consider how much a boiler service cost to ensure that your old boiler is in optimum condition.
That means that boiler efficiency needs to be a top priority. Not only for our bank accounts but also for the environment. Find out how you can save up to £800 per year on your energy bills with a new boiler.
Or if you want to keep your current boiler in tip top shape in terms of energy efficiency, book your annual boiler service online now.
Book my service
Get an online fixed price in 20 seconds:
What kind of fuel does your boiler use?
What Is Gas Boiler Efficiency?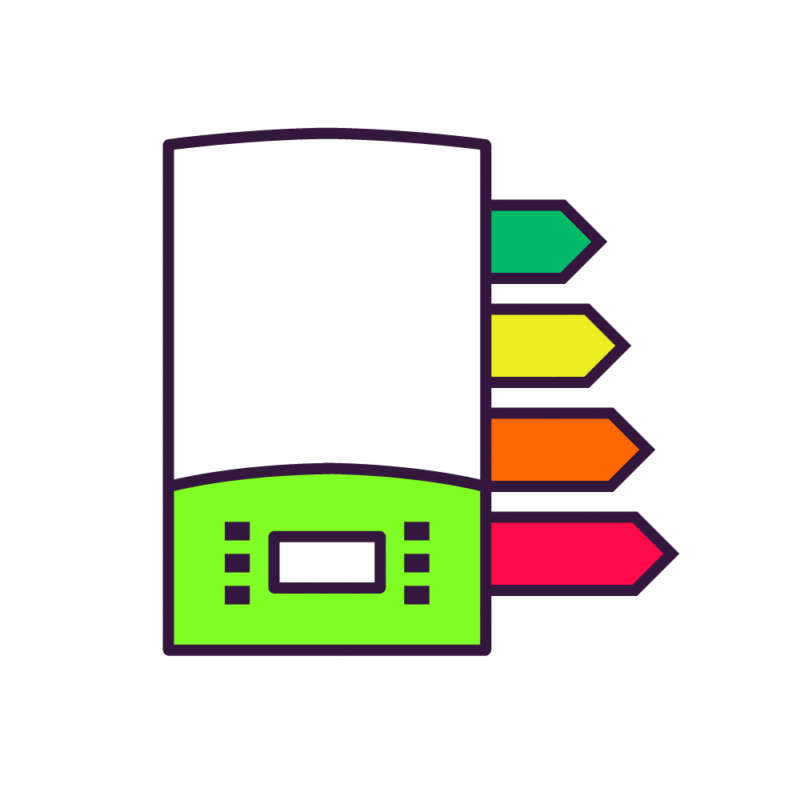 Gas boiler efficiency is all about the difference between the energy used to run your boiler and the energy it produces.
Now on most products, you'll see a big sticker declaring their ERP rating, and this stands for the Energy Related Products directive. The directive aims to allow consumers to quickly see how energy efficient a product will be.
To assess how efficient a new boiler is, an analysis is carried out of the amount of fuel converted to usable energy and then how much fuel is lost during the process. That means that a gas boiler with an energy efficiency of 94%, loses 6% of the fuel used to produce your heating or hot water.
How Can An Energy-Efficient Gas Boiler Save Me Money?
If your gas boiler was installed before 2005, then there's a good chance that it's a non-condensing boiler. That means that it may be less than 60% energy efficient, wasting over 40% of the energy you're billed for each month. So, if you're now wondering if a boiler is energy efficient, well the new condensing boilers are.
More efficiency means that you are getting more for your money when paying your central heating costs.
A new A-rated boiler can save you up to £580 per year on your gas bill.
However, it's not just the monthly bills where the savings come in. The best combi boilers in the uk and the best system boilers are designed to last much longer, and so which means that you won't need to spend money on a new boiler and installation charges as often as you may have done before.
Get an online fixed price in 20 seconds:
What kind of fuel does your boiler use?
Most Energy Efficient Boilers in the UK
We've researched all the top boiler manufacturers to come up with a list of some of the best energy-efficient gas boilers.
Viessmann Vitodens 050-w combi boiler
The Viessmann Vitodens 050-w combi boiler is one of the most energy-efficient combi boilers available right now. Even better too, is that the Vitodens 050-w is one of the best combi boilers on the market too, especially in terms of value for money.
Efficiency rating – A-rated (94%)
Running at 93% energy efficiency right from the off, the Vitodens 050-w combi comes with a stainless steel heat exchanger so it is not only energy efficient it is built to last.
This boiler can modulate down to 1:8 of the power as and when required so it only uses as little gas and energy as possible.
This is also one of the most reliable gas boilers on the market, so if your plan is to save money on your bills and spend as little as possible on a good hydrogen-ready combi boiler (20% blend), then this is the one for you.
Ideal Logic Combi C30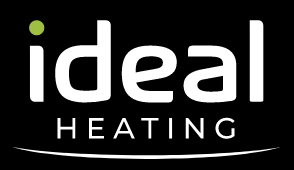 Ideal Logic has earnt its place on our list with its outstanding 94% efficiency level. This compact, wall-mounted combi boiler has a 24kW heating output and a hot water output of 30kW, making it an excellent choice for medium-sized homes.
Although the two-year warranty is relatively low, it can be extended to five or ten years. Alternatively, taking out a boiler cover plan is a great alternative option.
The Ideal Logic comes with boiler frost protection, to reduce the chance of your boiler freezing during the winter and a digital display to make it easy to read and set up.
Vitodens 200-W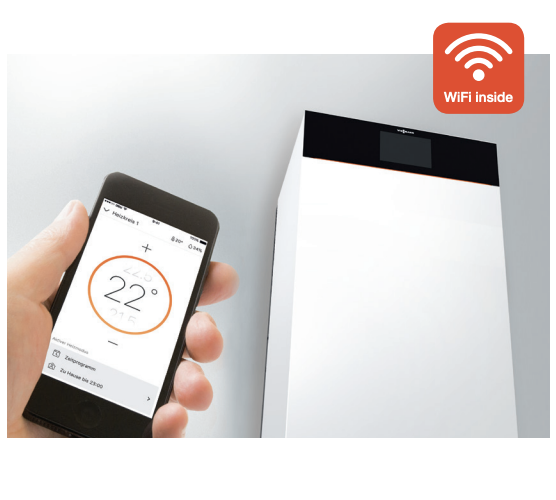 While the Viessmann Vitodens 200-W combi boiler is designed for larger homes, it achieves an impressive 98% efficiency level. The 200-W comes with a matrix cylinder burner and a combustion controller, resulting in an energy-efficient combi boiler that keeps maintenance costs down.
A boiler must be easy to program to your exact needs, and the 200-W makes it child's play with an integrated WiFi interface. Should there be a problem, then the installer is instantly informed via the app, meaning that the boiler is always operating at top levels of efficiency.
Worcester Bosch Greenstar 28CDi Compact
Worcester Bosch is one of the best-known and respected boiler brands in the UK and this boiler with an ErP rating of 92% makes it onto our list as a powerful option for three-bedroomed homes with one or two bathrooms.

We love all the different options to manage the operation of this boiler. Whether you prefer a mechanical option or the top tech option of an award-winning Hive thermostat, you'll be able to balance your heating needs with an eye on efficiency. The Greenstar 28CDi comes with a warranty of up to ten years when fitted by a Worcester Accredited Installer.
Vaillant ecoTEC with Green iQ combi

So, the Vaillant ecoTEC just gets on our list with an efficiency level of between 90 and 92%, but 85% of its parts are recyclable means that this is a boiler with green credentials.
The flow rate of 17.8 litres per minute means fast delivery of hot water literally 'on tap'. The ecoTEC is compatible with the vSMART™ control meaning that you can control your boiler from a smartphone or tablet.
This is a boiler hand-made in Vaillant's Derbyshire manufacturing plant, and it comes with a five-year warranty which can be extended for another five years when fitted by a Vaillant installer.
Get an online fixed price in 20 seconds:
What kind of fuel does your boiler use?
How can I improve the efficiency of my current boiler?
If there's one key way to maintain efficiency, it's through ensuring that you get all types of boilers serviced every year without fail. An annual boiler service will enable the engineer to identify any minor problems that might be causing your boiler to work harder than it has to and reduce its efficiency.
As boilers get older, they gradually lose their efficiency anyway so minimising this effect can really help. If you want to ensure that your boiler gets serviced every year then why not invest in a boiler cover?
Most efficient gas boilers summary
When you're searching for an energy-efficient replacement gas boiler, the cost will no doubt come into your decision. But don't forget that efficiency levels will have a direct impact on your monthly fuel costs, and you'll be doing your bit to reduce carbon emissions.
To see our recommendations for the perfect energy-efficient boiler for your home, simply answer a few questions about your heating and hot water needs, and we'll provide a fixed price cost for your new boiler installation.
If you want to get a new boiler to reduce your energy bills but don't have the funds right now to buy a boiler outright, then you can get one of our green boilers on a pay monthly basis. If you choose one of our boilers on finance then you can spread the cost of a new cheap to run boiler and you could negate the amount you are spending every month
Get an online fixed price in 20 seconds:
What kind of fuel does your boiler use?