How Much Does It Cost To Run Central Heating Per Hour?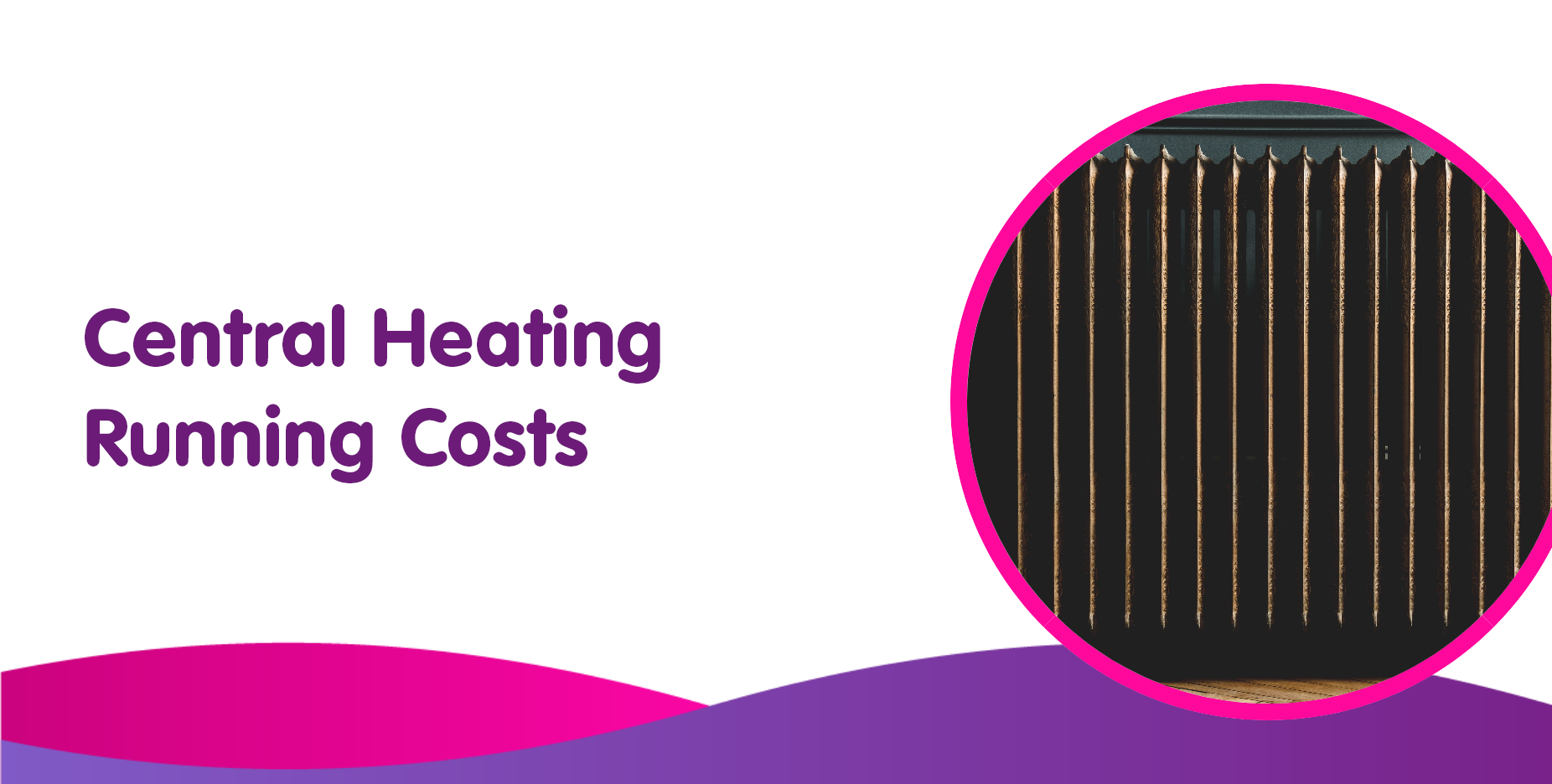 Central heating running costs per hour for different boiler types & how to save money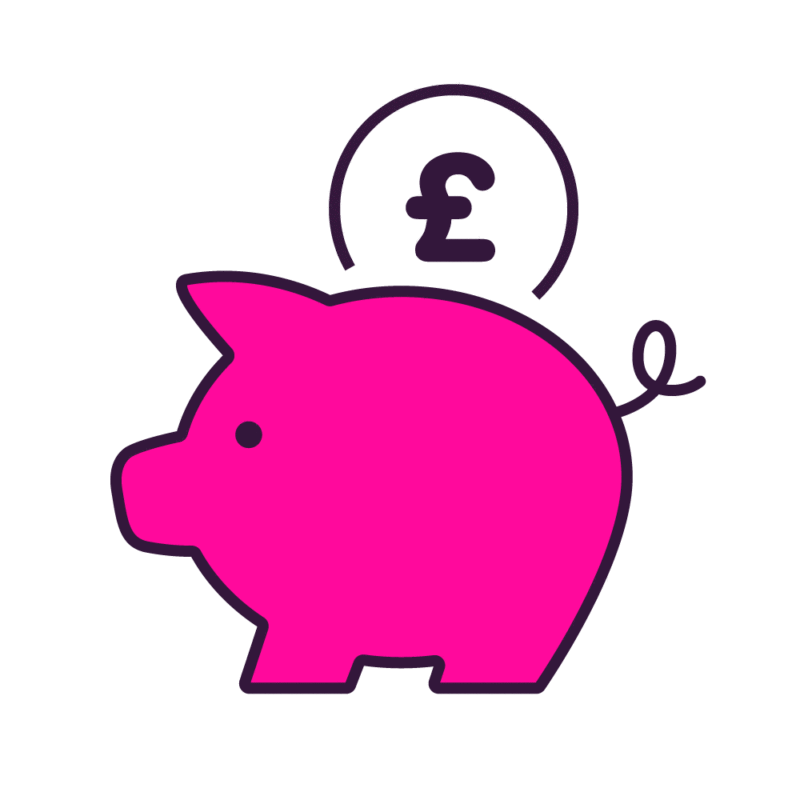 The cost of your central heating can vary depending on the fuel source that you use, as costs can go up and down.
Some of the popular sources that can be used for central heating include mains gas, LPG, oil and electricity, which all have different methods of powering your heating system and at a cost difference.
Get a fixed price in 20 seconds here for a new central heating boiler.
Using an appliance in your home will lead to energy consumption, which will influence the running cost of your heating. This includes things such as cooking, electricity, radiators and many other home appliances.
Typically, the unit to measure the output in kilowatts (kW) and per kilowatt-hours (kWh), which can both be used to help you figure out energy costs for each type of fuel based on their average power usage.
We will go through the differences between each of these fuels, why choosing the best combi boiler or boiler type for your home is important, and how much it might end up costing you, so you can compare and decide on the source of fuel that is best suited to you.
Keep heating running costs and energy bills lower with a boiler service – Book yours online now:
Book my service
Get an online fixed price in 20 seconds:
What kind of fuel does your boiler use?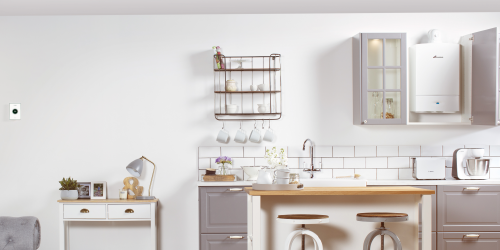 Mains gas heating cost to run
Using gas as a method of heating your house is probably the most popular, as most people in the UK will be connected to the mains gas supply.
This is distributed through gas pipes all throughout the UK, powering over 21 million homes.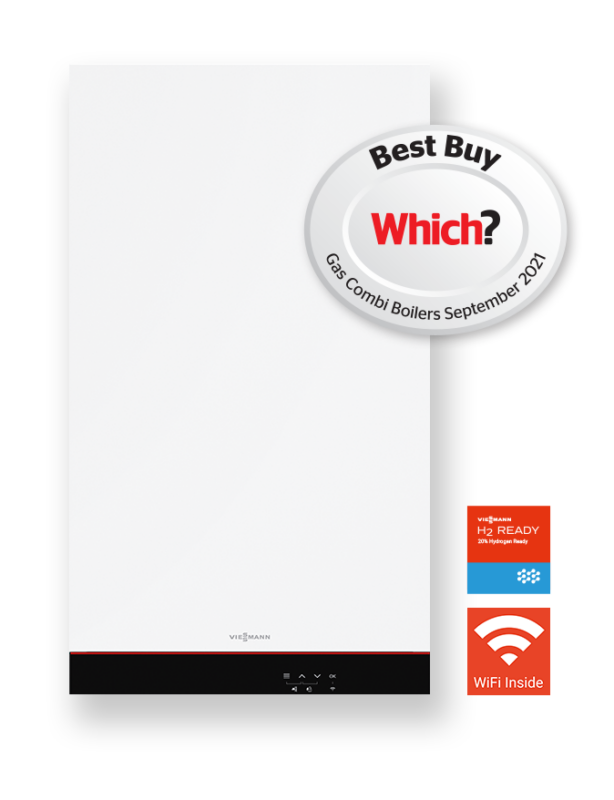 The running cost of using natural gas to supply a home is also dependent on a few factors, including the size of the house, how long the heating is on for, electrical appliances used, and how often they are used.
Obviously, the bigger the home, the more gas is needed to meet central heating demands, and the more appliances that are used, the bigger the energy bill would be.
Also, the boiler that you have can also help determine the prices you might end up paying, as boilers will have a range of kilowatt outputs, such as 24 kW, 30 kW and 35 kW.
Running costs for mains gas average around 11.51p per kWh, so depending on the power output of your boiler, you are averaging between £2.76-£4.60 for boilers between 24 kW and 40 kW. You can lower these costs by turning your combi boiler temperature down too
LPG heating cost to run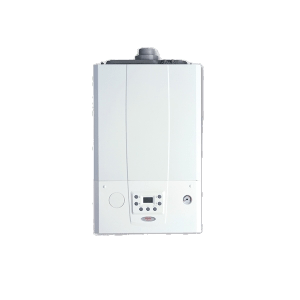 To run on LPG instead of mains gas is slightly cheaper per hour, however, due to multiple different factors will usually end up costing more.
This is because running on LPG will require you to have a tank to store it in, as well as having to pay for a refuel of LPG, making it likely quite costly when you first convert to it.
LPG cost usage is usually around 11.35p per kWh, so the range of cost per hour will likely be between £2.72-£4.54 depending on your boiler's power outage.
This means that your choice between LPG and gas can all depend on whether you look at the short-term or long-term cost of it.
Long-term, the running cost may end up making it cheaper if you use LPG for a long time. However, it will be an expensive investment to make when first converting to it, due to all of the equipment required to run it.
LPG can be an option for people who are more off-the-grid and don't have easy access to the gas mains supply.
Oil heating cost to run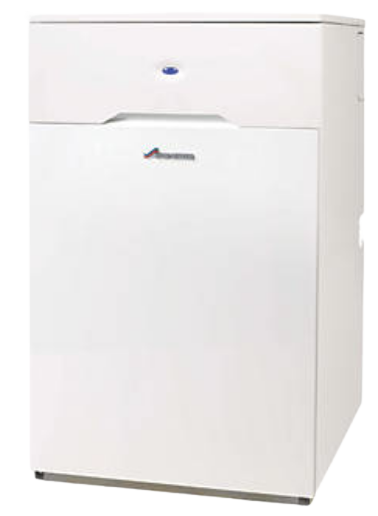 Using oil as a source of fuel is also usually for people who aren't connected to mains gas, so they have to look at other ways to power their central heating system.
Like LPG, this approach also requires a storage tank and needs regular refills, usually done at least once a year when you get annual service.
Running costs for oil boilers is around 11.66p per kWh, so with boilers between 24 kW and 40 kW, you can end up spending between £2.79-£4.66 an hour, making it more expensive than both mains gas and LPG.
LPG boilers, along with their tank, usually cost less to install than oil boilers do, making this one of the most expensive methods of heating.
See what the best oil boilers are if you have or are considering buying one.
Electric heat costs to run
Electricity is also one of the most popular options for central heating in the UK, as it does have many benefits to it.
Electric boilers are some of the most energy efficient that are available on the market right now. They also don't require a tank fitted in and regular refills like LPG and gas do, which will likely be a lot more convenient for people.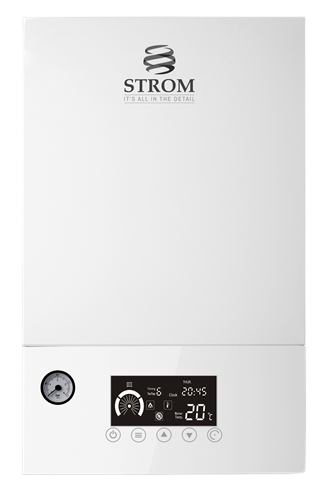 However, they are by far the most expensive heating system to run, with electricity costs much higher than any other boiler type.
If you run on an electric boiler, the running cost is usually around 38.94p kWh, meaning you will end up paying between £9.34-£15.58 per hour, which is much higher than the rest.
Compared to other types of boilers, electric ones are relatively cheap to install, don't require extra cost or space for a storage tank, and are smaller.
There are a number of advantages and disadvantages to using an electric boiler, it just depends on whether you believe it is worth investing in, especially taking into account the high costs.
You should check out the best electric boilers if that is the type of boiler you want to look into.
Get an online fixed price in 20 seconds:
What kind of fuel does your boiler use?
Ways to lower your running costs & energy bill
Regardless of the source of fuel you use, there are always other things that you can do to lower your energy and heating bills, so you end up paying less, but get the same amount of efficiency.
Knowing how your central heating works and what kind of things can affect it may be some important information to learn.
Service your boiler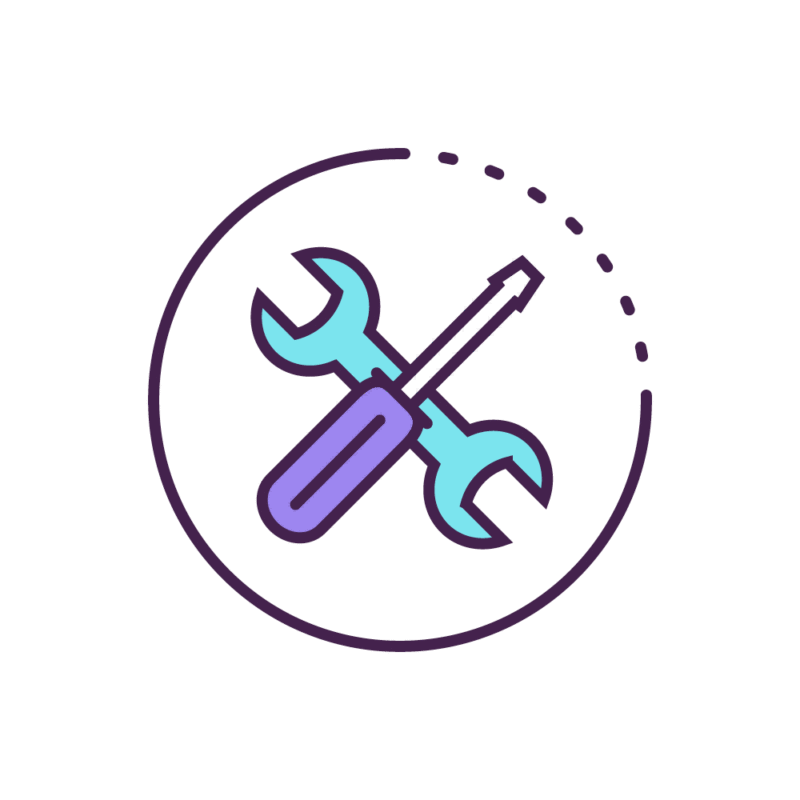 Getting annual service for your boiler is a great way to keep your boiler in the best condition it can be, reducing your energy consumption by quite a bit.
When getting boiler service, an engineer will come out to your property, where they will examine and clean components of the boiler and its system to make sure everything is working at the standard that it should.
Once this is done, your Gas-Safe registered engineer will put a report together on how your boiler is doing and, if required, will fix or replace the components that need it.
There will usually be a boiler service cost when getting this done, but it can actually save you money by reducing your running costs.
Book my service
Improve your home's insulation
Making sure that your house is properly insulated will massively bring down the energy needed to heat up your home.
The better the insulation, the more heat will stay in your home, meaning you won't have to use your heating as much. Not using your heating will therefore bring down your heating bills, as not as much is required.
To better insulate your home, make sure you are using materials that will reduce it as much as possible and do so in areas that require it such as windows, doors and your loft. A lot of modern windows and doors coming especially designed with insulation in mind, so many are extremely energy efficient and are good investments.
Get a more efficient boiler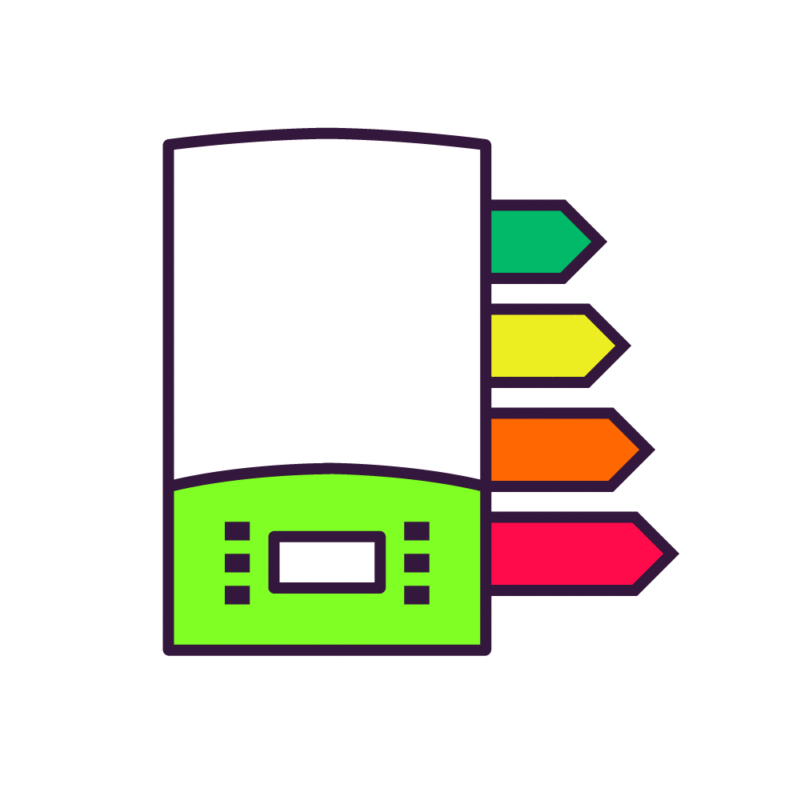 No matter what type of fuel you use for your heating system, there will always be a version of the boiler that is the most energy efficient. Try and look for boilers that have the least amount of energy loss and consumption to try and bring down your energy bills.
A lot of modern boilers have at least 90% efficiency, so having something like this will massively decrease energy prices and can save you a lot of money per year, therefore if you have an old boiler a replacement boiler may be a great option.
Get an online fixed price in 20 seconds:
What kind of fuel does your boiler use?
Cost to run central heating FAQs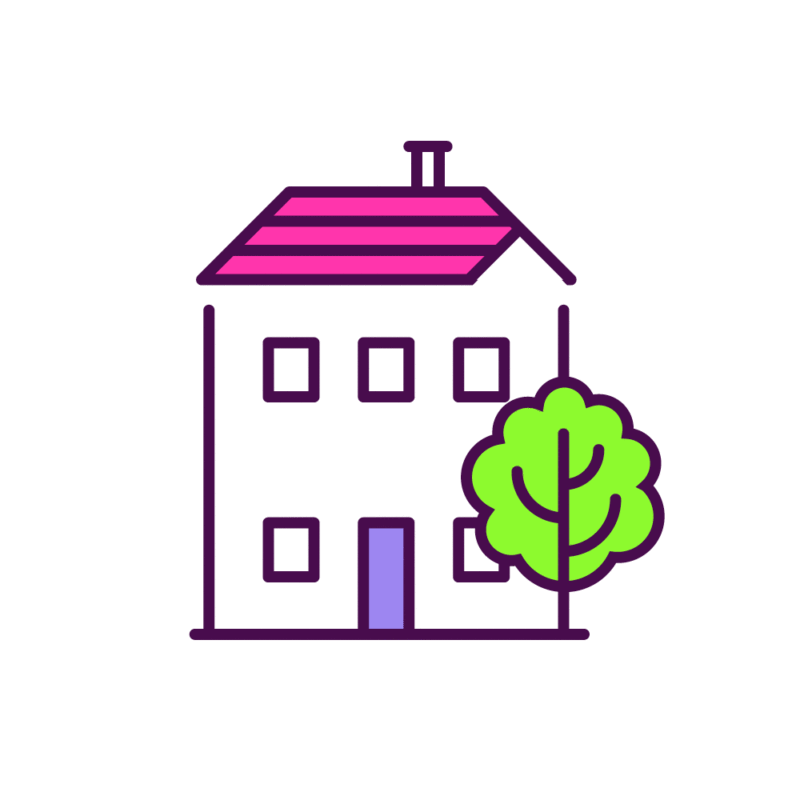 How does the size of my property affect the cost?
Bigger properties are likely to have a higher demand for hot water, electricity and heating, so chances are the average usage for these will also be higher. When more of these are used on a regular basis, the running cost will drive up quite a bit, especially if there are multiple bathrooms in the household which require these.
Should I turn off my central heating when not in use?
Turning off your boiler and heating system when you're not using it will always reduce a bit of energy use and, in turn, the cost of your heating bills.
However, it doesn't really seem convenient to be constantly turning it off and on again every single time you use it, so instead you can use a timer.
Using a timer for your gas, LPG or oil boiler can help reduce your heating costs as you are able to set when your heating will be on to warm up your house and can turn it off between the hours when you think it is necessary.
For electrical immersion heaters, you could use a time-of-use tariff, such as Economy 7 to reduce the costs and save as much as possible.
What temperature should my heating system be at?
When setting the temperature in your house, you will want it to be at a temperature where you are comfortable, especially when it is cold, but you also want to make sure that there isn't more energy consumption than necessary.
The recommended temperature for your heat to be is around 70°C and for your hot water, around 60°C. This way, you don't have it too hot to the point where you are uncomfortable, potentially harmed and using way too much energy than needed.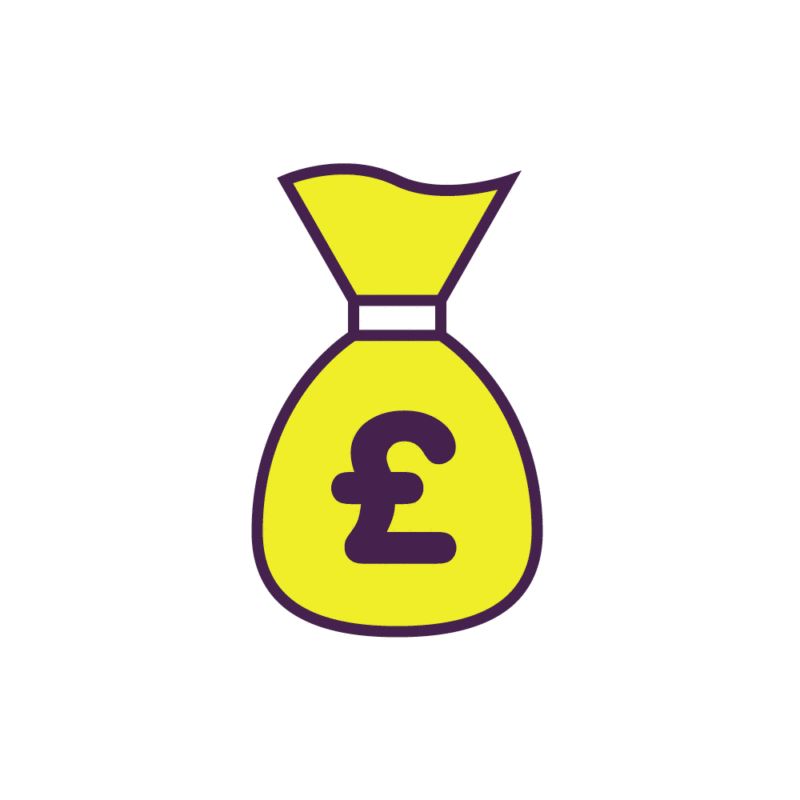 Improve your heating costs
Being able to calculate your heating costs by using your energy consumption and how much power is used per hour can help you understand where you are at and if you need to cut your costs.
If so, hopefully, we have shown you the best methods for that and how you can improve your energy efficiency, for your own benefit as well as the benefit of the environment. As we have said, upgrading your boiler is a good way, so why not see how much new boilers cost to see if you can invest at a price to suit you?
Should I replace my old gas boiler to lower the heating bills?
If your boiler is over 10 years old, it is likely that is starting to become much less energy efficient, therefore costing you more to run that a new A-rated boiler.
Replacing your boiler isn't cheap but in the long run, it could be a good investment. Check out the best combi boiler you can buy now and see if there is the perfect replacement combi boiler for your home at Boiler Central to start saving now.
Get an online fixed price in 20 seconds:
What kind of fuel does your boiler use?