Energy Related Products – What Is The ErP Directive & What Does It Mean For Boilers?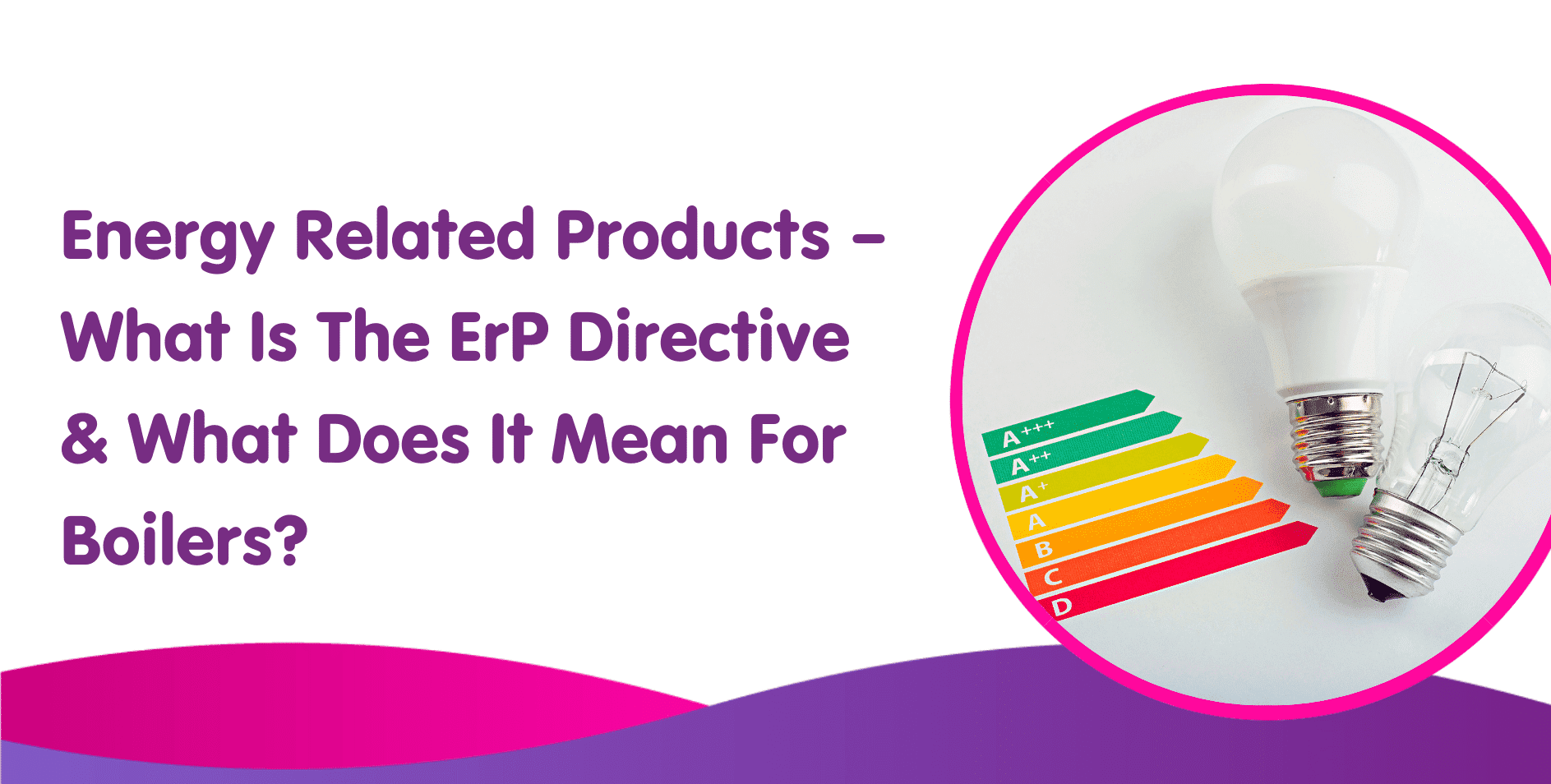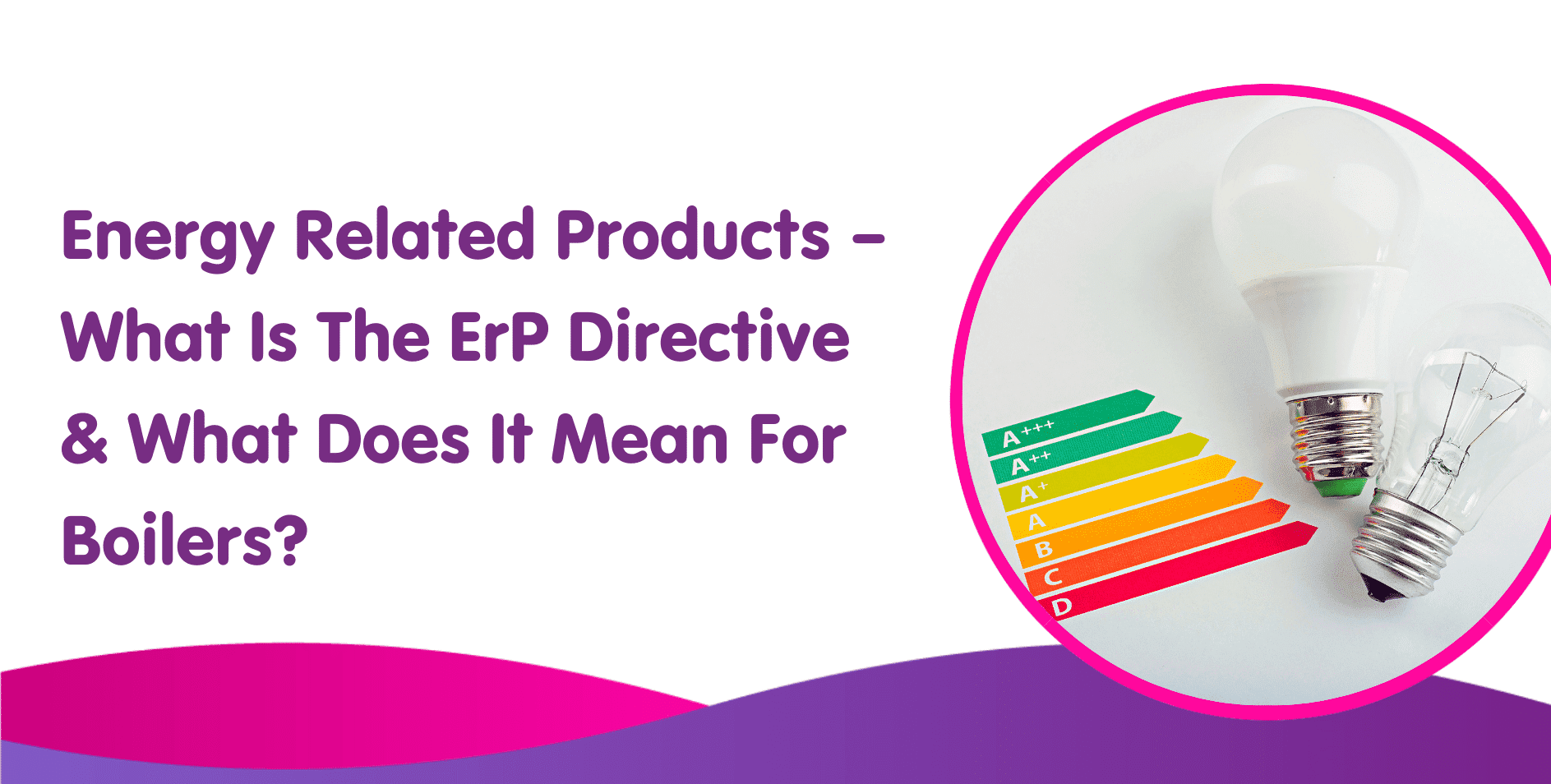 What is the Energy-Related Products directive and what does it mean for boilers?
Manufacturers have the responsibility of producing energy-efficient products that reduce energy consumption in the long run. By complying with specific directives, such as the new Energy related Products Directive, manufacturers can improve the efficiency of products that use energy directly or indirectly and drastically decrease greenhouse emissions.
In this quick guide, we explain what the ErP Directive is and why it matters. You'll also learn about ErP labels so you can make educated choices about the energy efficiency level of the products you buy and how old boilers become less efficient
Get an online fixed price in 20 seconds:
What kind of fuel does your boiler use?
What is ErP Directive and why does it matter to boilers?
ErP is short for Energy-related Products. The ErP Directive or Energy-related Products Directive is a new regulation put in place by the European Union in 2009 and adopted in 2010. The directive enhances the efficiency of energy-consuming products and other energy-related products.
All the best gas combi boilers, system boilers and regular gas boilers in the UK have to be condensing and use a Flue Gas Heat Recovery to ensure they are over 90% energy efficient
The directive replaces the old Energy-using Product (EuP) Directive, which has a limited scope. The EuP Directive only improves the energy efficiency of products that use energy directly, including appliances, such as computers, air conditioners, dishwashers, washing machines, boilers, and many other household electronics.
Where you put a boiler won't necessarily affect its performance to start with but could over time or reduce its life span.
On the other hand, the new ErP Directive covers all products that use energy directly and those that impact energy consumption, even if they don't use energy directly.
Some examples of energy-related products include:
Water using devices (showerheads, water-saving taps, etc.)
Energy-saving windows
Building insulation products
Why the ErP Directive Matters to You and Your Home
Your appliances and energy-related products directly impact your gas and electricity bills. For this reason, it makes sense to buy appliances designed to increase energy efficiency and, in turn, reduce your energy bills.
This is where the ErP Directive comes in. It defines the minimum performance levels for EuP and ErP products that product designers must meet. The goal is to significantly lower greenhouse emissions and improve energy efficiency across UK homes.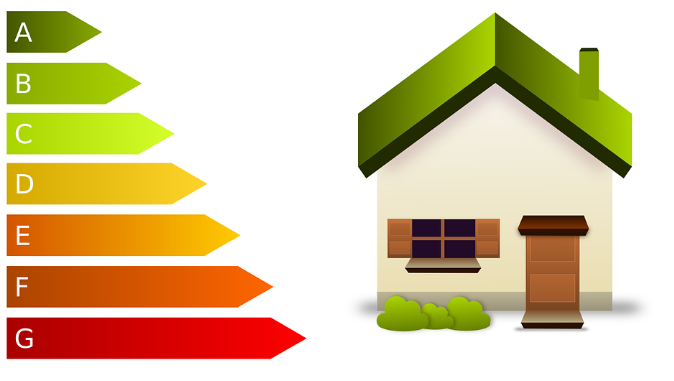 In other words, manufacturers and importers will only provide end-users with more energy and resource-efficient products in compliance with the ErP Directive.
Before any energy-consuming and energy-related products are allowed to be sold across the EU, they must pass specific tests to ensure they comply with specific safety, health, and environmental protection standards.
Products that pass this test carry a CE mark to show that they are approved for sale to consumers in the EU and European Economic Areas. However, it is important to mention the CE logo is not a certification mark or a quality indicator.
Products that meet the energy and resource consumption requirements of the ErP Directive have ErP labels. This means the products have been designed, tested, and confirmed to consume significantly less energy during manufacture, transportation, packaging, and every other stage in the product's lifecycle.
Thanks to ErP labels, homeowners and end users can easily make educated choices when buying heating and hot water products for their homes as well as other appliances. The labels allow you to easily determine the energy efficiency of any product or appliance.
But what exactly is the ErP label?
What is the ErP Label on a Boiler
The ErP label is an energy rating that rates products between A+ to F for water heaters and A++ and G for boilers. Each of these labels represents the energy efficiency of the product.
Your household products with A++ or A+ labels are the most energy-efficient, and appliances with a G or F rating are the least energy efficient.
Typically, the most energy-efficient products (A+ and A++) have a dark green colour scheme, and those with the least energy efficiency (G/F) are dark red.
ErP Labels and Boilers
In keeping with the ErP Directive, all storage tanks and water heaters up to 500 litres and boilers up to 70kW are required to have an energy efficiency label.
Whether you are buying cash or looking to get a new boiler on finance, it is important to look for the ErP label. That's because choosing energy-efficient products can considerably reduce your overall energy bill.
However, keep in mind that the ErP Directive does not regulate all energy-related products. Only products with a sales volume of more than 200,000 units per year within the EU must comply with the ErP Directive.
Thankfully, you don't have to worry too much about this when we handle your boiler installation. The reason for this is simple. We understand that heating accounts for a large chunk of energy bills in most homes across the UK and even worldwide, which is why we only install boilers with a high energy efficiency rating on the ErP scale.
Feel free to get in touch with us to learn more about how you can benefit from modern energy-efficient boilers. Alternatively, you can simply check the cost of a new boiler replacement if you need a new boiler.