Worcester Bosch Greenstar 28CDi Compact Combi Boiler Review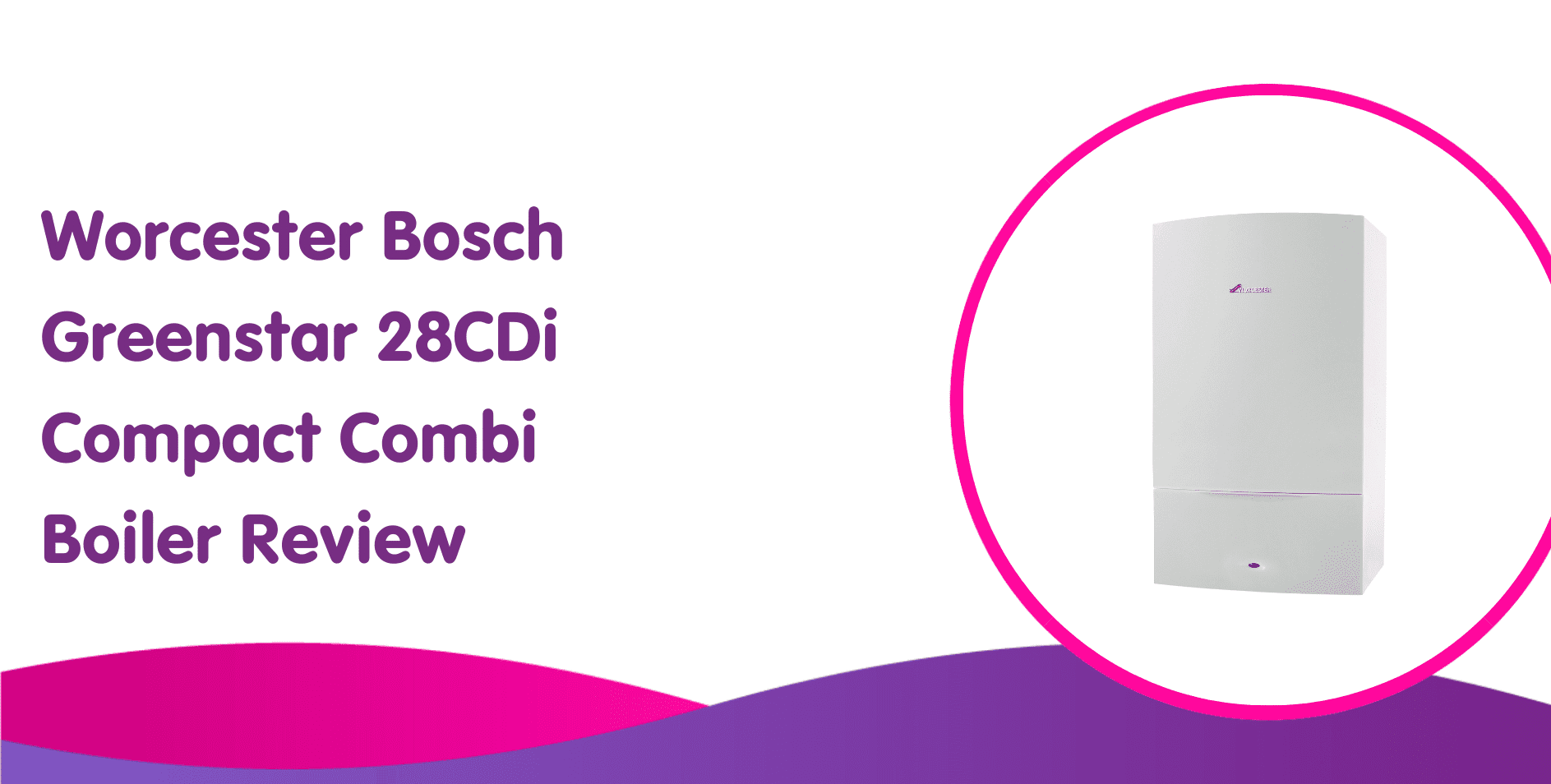 Worcester Bosch Greenstar Compact 28CDi Boiler Review
Worcester Bosch is amongst the most well-known and highly regarded boiler companies in the UK today.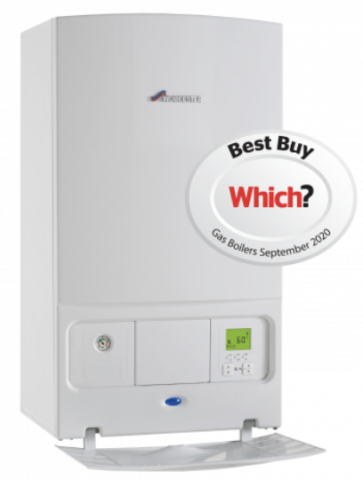 They've been around since the early sixties, and the company has produced countless innovative boilers over the last few decades.
Have you seen the latest best-selling Worcester Bosch 4000 combi boiler?
Get a quote on this latest Worcester Boiler online now in under 20 seconds at Boiler Central.
The chances are you've had at least one Worcester Bosch replacement boiler in your life, and we're about to review yet another offer for you to take a look at.
Below, you can see our Worcester Bosch Greenstar 28CDi Compact Combi Boiler review.
We've gone over all the key points that you must consider before choosing to buy the Greenstar 28CDi Compact.
This boiler is available in 28kW, 32kW and 36kW.
The Worcester Bosch 28CDi is a versatile and practical boiler. Read our review below to find out what we thought about it and how much a new boiler cost.
Get an online fixed price in 20 seconds:
What kind of fuel does your boiler use?
The Worcester Bosch Greenstar 28CDi Compact – Our Review
We'll start this review by taking a look at an overview of this combi boiler, and how practical it is for modern homes.
Firstly, the Worcester Bosch Greenstar 28CDi Compact central heating system is priced around £1,500 to £2,000 and has a brilliant functional design. Find the prices of other Worcester Bosch boilers to compare the best boilers for your home
This Worcester 28CDi combi boiler is not overly big, which means it can fit into kitchen cupboards and be hidden from view.
It's perfect for people with small homes and not enough space to hold a large boiler.
The Worcester 28kW combi boiler has a flow rate of 11.4 litres per minute, meaning you have an excellent boiler for the average UK home. There's enough power – and a good enough flow rate – to easily handle general use from home with around two bathrooms and three bedrooms.
So, at a glance, the Worcester Bosch Greenstar 28CDi is a high-performing, reasonably priced and practical boiler for you to have at home in small to medium-sized properties.
Energy Efficiency of the Greenstar 28CDi Compact
When buying a boiler, you need to concern yourself with energy efficiency.

The more efficient a boiler is, the less it will cost to run.
The more a new replacement boiler cost doesn't necessarily mean it is more efficient too. 
Plus, you can live with peace of mind knowing that your carbon footprint has been lowered.
The Worcester Bosch Greenstar 28CDi Compact range is designed to be a green boiler (energy-efficient).
It has an ErP rating of 92% – which works out as an A grade on the rating scale.
With this rating, you know that you've got a boiler that's highly efficient and can conserve lots of energy.
The ErP will test every boiler before it makes its way onto the market. So, this rating is always the best way of determining how energy efficient one is when considering the cost of a new boiler.
Get an online fixed price in 20 seconds:
What kind of fuel does your boiler use?
Worcester Bosch 28CDi Compact Usability
The usability of a boiler is crucial as it tells you how easy the replacement combi boiler is to operate.
Mostly, this all comes down to the controls at your disposal.
When we carried out this Worcester Bosch Greenstar 28CDi Compact Combi Boiler review, we discovered that you have a lot of controls to play with.
Yes, you have the normal boiler controls on the outer panel.
This includes all the classic things you expect to see; temperature settings, an on/off switch, and LED lights that indicate any faults. You will also be pleased to hear Worcester Bosch has taken things to a new level with a range of intuitive controls that push this boiler into the modern age.
Worcester 28kW Modern Controls:
The Greenstar 28CDi combi boiler can be programmed to turn on and off at a set schedule.
You do have the option of using a typical mechanical thermostat to turn it on and off manually, but we think that programming is the more efficient option.
You also get two programmability options; the Greenstar Comfort thermostat, or a smart thermostat like Hive.
The Greenstar Comfort lets you set the temperature and choose the schedule in your home, usually by installing this product near your boiler, on a wall.
However, a smart thermostat lets you sync your boiler up to an app.
Worcester Bosch has released its own smart thermostat called the Wave, which is recommended for this boiler.
Once everything has been set up, you can control the boiler via the app on your smartphone or tablet wherever you are.
This lets you turn it on when you're out of the house, set the temperature, choose a schedule, and get a rundown of your energy usage.
All in all, these new controls make the Worcester Bosch Greenstar 28CDi a highly convenient combi boiler. Its usability is high, and we like that you have multiple choices available.
Get an online fixed price in 20 seconds:

What kind of fuel does your boiler use?
How long is the warranty on the Greenstar 28CDi compact?
Now, a boiler is a significant investment for you and your family.
It will be one of the most expensive things you buy.
As a result, you need assurance that it will last a long time and provide you with value for money.
The good news is that Worcester Bosh is known for its high-quality boilers – its makes some of the best combi boiler and best system boilers on the market. With proper care and maintenance, your new boiler will last for well over ten years without any significant issues.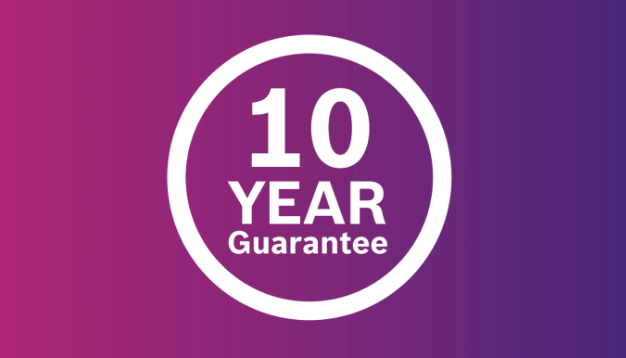 The Worcester Bosch boilers also come with a compact manual. The manual will help if any error codes appear or if you just happen to need to alter something, but you don't know how to do so.
However, what if a problem occurs with your Worcester Bosch 28CDi that's out of your control, or you just happen to get a faulty product?
Boilers contain lots of different components, so it only takes one small thing to disrupt the overall performance. With that in mind, you need a good warranty to cover any manufacturing defects.
Worcester Bosch offers a 5-year standard warranty on all of their Greenstar boilers. So, if any issues happen within the first 5 years after your purchase, make sure you contact them to get any repairs done free of charge.
Get an online fixed price in 20 seconds:
What kind of fuel does your boiler use?
How big is the Greenstar 28CDi Greenstar Compact? 
We touched upon the size earlier on, but now's the time for some actual figures!
The Greenstar 28CDi Compact has the following dimensions; 690x390x280mm.
This shows you how compact it really is – hence the name! It easily fits away in cabinets, or kitchen cupboards so you can conceal this boiler with ease.
Plus, gas combi boilers link up to your water mains. This means that they don't require any water tanks, which further improves the convenience for you, especially on boiler installation.
Our Verdict
We believe the Greenstar 28CDi Compact Combi Boiler is one of the best around in this particular combi boiler category.
For a small boiler like this, it offers excellent performance stats and plenty of intuitive controls. You get all of these quality features in a package from a trustworthy manufacturer, as well.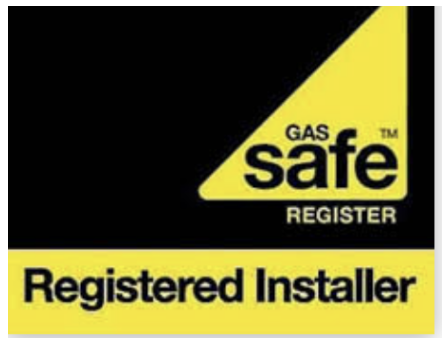 The Worcester Bosch 28CDi price is also reasonable too. If you disagree on the price don't panic, Boiler Central offer finance options on all boilers.
Worcester Bosch is a brand you can trust, and the Greenstar range is award-winning, and this boiler is suitable for any small to medium-sized home.
It will provide heating and hot water for years to come and will fit neatly into a standard kitchen cupboard.
The central heating output is as expected with the CDI range, and you can not go far wrong with the Greenstar CDI Compact Worcester combi boiler.
If you need help on what size boiler, you should get, read our recent blog post on what size boiler should I get for my home.
So, if you need a new combi boiler and heating system for your home, then this just might be it.
Get a fixed price now, and compare replacement boiler quotes in minutes. Check out our boiler deals and other cheap boilers. You can even apply for boiler finance and get an instant decision.
If you need a Worcester Bosch boiler quote or boiler information, click here
Get an online fixed price in 20 seconds:
What kind of fuel does your boiler use?