What is a Conventional Boiler System?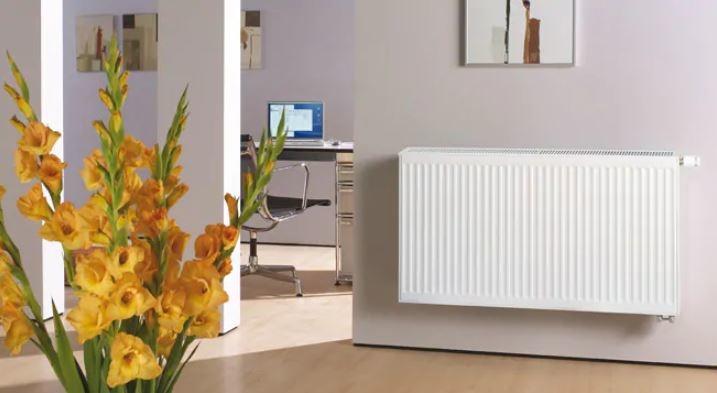 Table of Contents
Conventional boiler systems were the most common boiler type in years gone by. Recently, the combi boiler has took the title of most common boiler but there are still occasions where a conventional boiler is best. Here, we'll explore exactly what a conventional boiler is, alongside how they differ to other boiler types and what they're used for.
What is a conventional boiler?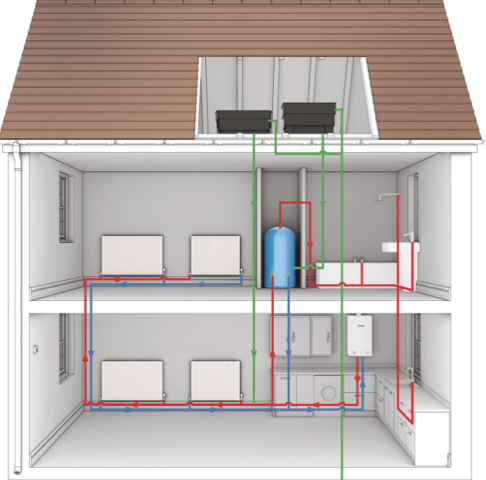 What are conventional boilers?
How conventional boilers work?
Pros and Cons of conventional boilers.
For those of you who are thinking about changing the boiler in your home, you might want to look into a conventional boiler, also known as a traditional boiler.
In this guide, we are going to be looking at conventional boilers, what they are, how they work, the pros and cons and other information that you might find useful when trying to decide if one of these could be right for your home.
What is a conventional boiler used for?
If you have a large household or you use multiple taps at the same time, then you might want to try a conventional boiler.
A conventional boiler system requires a hot water storage cylinder and a cold water tank which means it can provide large amounts of hot water to multiple outlets in the house.
Unlike a combi boiler which is just a one-unit system. A combi boiler would struggle to supply the same amount of water as a conventional boiler.
You are now probably thinking, what is a regular boiler? A regular boiler is just another name for a conventional or traditional boiler.
Conventional heating systems are also known as heat-only boiler and open vent boilers.
They are going to fit in perfectly into a home that has plenty of space.
If you currently have low water pressure in your home, then a conventional boiler could be the answer that you have been looking for.
Well known brands such as Worcester Bosch, Ideal, Baxi and Viessmann provide fantastic convectional boilers.
How Does A Conventional Boiler Work?
Below is a conventional boiler system explained.
A conventional boiler will either be sealed or open vented.
If it is an open vented system, it is open to atmospheric pressure, and they have a feed and expansion tank, which helps to accommodate water loss or leakage.
However, if you have a sealed system, there is no feed and expansion tank, which makes it closed to the atmosphere.
The water in the tank in the loft space will make sure that the water level is right while the pump circulates the hot water to the radiators.
The simple process of how a conventional boiler works though is that the cold water from the tank gets heated up in the hot water storage cylinder, and from there it is fed into the taps and outlets of the home.
If you have a large family, or there are always plenty of people in your home, then you might need a conventional boiler to make sure that water is being provided to multiple bathrooms at the same time.
This could be the heating solution that you have been looking for.
Also, if you already have a conventional system in your home, then this should certainly be something on the top of your consideration list.
This is because there will be a small amount, if any pipework that needs replacing, which makes the entire process easy, quick and cheap.
If you are environmentally conscious, you need to realise that these conventional boilers are compatible with solar heating systems.
This means that not only are you going to be able to save on energy bills, but you will also be able to lower your carbon emissions and do your part for the planet.
There you have it; now you know how a conventional boiler works!
How Do I Know If The Conventional Boiler Is Right For My Needs?
You will be able to tell if a conventional boiler is right for your home in a few different ways. The easiest way for you to know is by looking at the current layout of your central heating system.
What boiler do I have?
If you have a boiler, a hot water tank and a cold water cylinder, then you have a conventional, regular or traditional boiler.
If your home has a boiler and a hot water cylinder installed already, but there is no tank in the loft, then you have a heat-only or a system boiler.
If your home just has a boiler in the kitchen cupboard or wall-hung, you have a combi boiler.
A combi boiler is now the most popular heating system in the UK.
However, a regular boiler could still be what you need to meet your heating needs with flow rates to match your size home.
If you are unsure what size boiler to get for your home, then our guide will help you find the right size boiler.
Why Is The Right Conventional Boiler Important? 
Making sure that you are not wasting any energy is important, and choosing the right boiler will help you do this while still heating your home effectively.
If you choose the wrong type of boiler, you are going to be facing higher energy bills than needed or not have enough hot water.
You are going to need a Gas Safe heating engineer to help you decide what kind of boiler is going to be best for your home, and this will be based on its layout.
If you prefer to find the right boiler for your home online, go to Boiler Central, answer 9 questions, within 20 seconds they will of chosen the best boiler to run your home at the best price.
Pros Of A Conventional Boiler
If you have a traditional heating system, the installation process is going to be easy and quick, but you will still need a professional to do this for you as it can be dangerous if you don't know what you are doing.
As well as this, you will find that if there is an old small leak, this is not usually going to be a big problem.
If your home currently has low water pressure, a conventional boiler can help ramp it up to the pressure that you deserve.
If you live in an older home, you are going to be more suited to having one of these boilers due to the design been similar to the old heating systems.
The best part of conventional boilers is that you are going to be able to produce high volumes of water to multiple bathrooms and outlets at the same time. This means that even if you have multiple people trying to use the hot water at the same time, none of the outlets is going to suffer because the boiler is strong enough to provide for all of them.
Traditional systems are compatible with solar thermal systems, making them an energy-efficient option.
Cons Of A Conventional Boiler  
Conventional boilers are not going to be suitable for every house, so you need to consider these issues carefully.
A conventional boiler can end up costing you more money because it can be expensive to run.
If you have a large family, you are probably already paying a lot of money for water and electric, and you don't want to drive this up. As well as this, you could end up paying a lot more money for this to be installed than other types of boilers

, which will again push the price up of the entire process.

The amount of hot water that you are going to get is all going to depend on the amount that your tank can hold. If you have a smaller tank, you are not going to be able to hold as much water.
Finally, you are going to need to have space for a hot water storage cylinder and a tank. Most people put these in the loft, but if you don't have one or if there is no space for these products to go, then you aren't going to be able to have a conventional boiler.
Alternatives to Conventional Boilers:
If you have a smaller property, then you might be better off having a combi boiler or a system boiler installed. This is because of the space that a conventional boiler requires.
While system boilers are similar to conventional boilers, they don't require a loft tank, only a cylinder because all of the important components are already built into the boiler.
This is going to be a great option for those people who have limited space, but still, want hot water in multiple bathrooms or those who have a high water usage rate.
A combi boiler is an all in one heating solution that comes from one unit. There is no tank or cylinder involved, so if you have a smaller home, this is probably going to be your most effective option.
This response to taps being turned on by sending hot water through the system.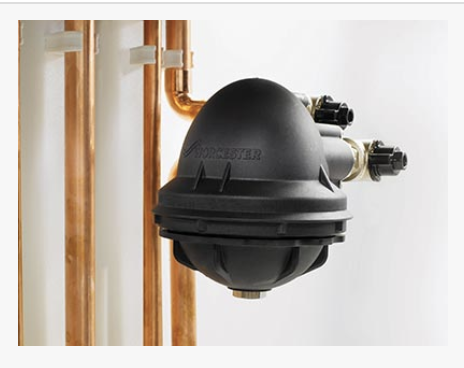 Do be aware though; hot water can only run to one or two outlets at a time, if you try to run it through multiple you will notice a drop in pressure.
We hope that you have found this article helpful, and now know everything that you need about conventional boilers.
Now, you should be able to make an informed decision about whether or not this product is going to be right for your home.
Get a fixed price now on a new boiler with installation as soon as the next day.
Finance options are also available at Boiler Central.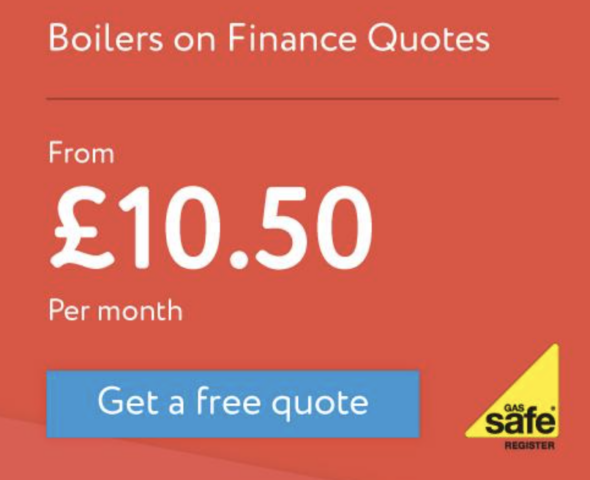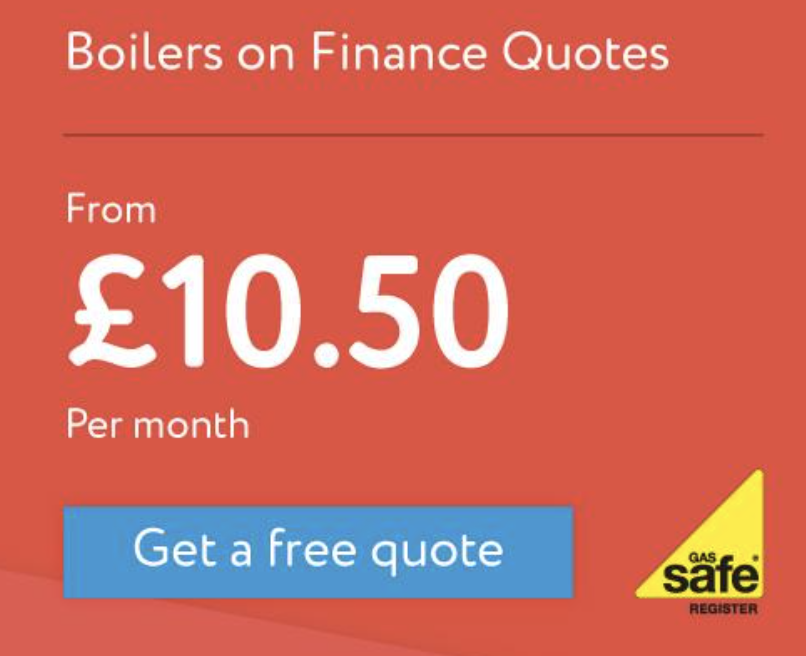 Click here for a quote or more information.