What Is An Open Vent Boiler?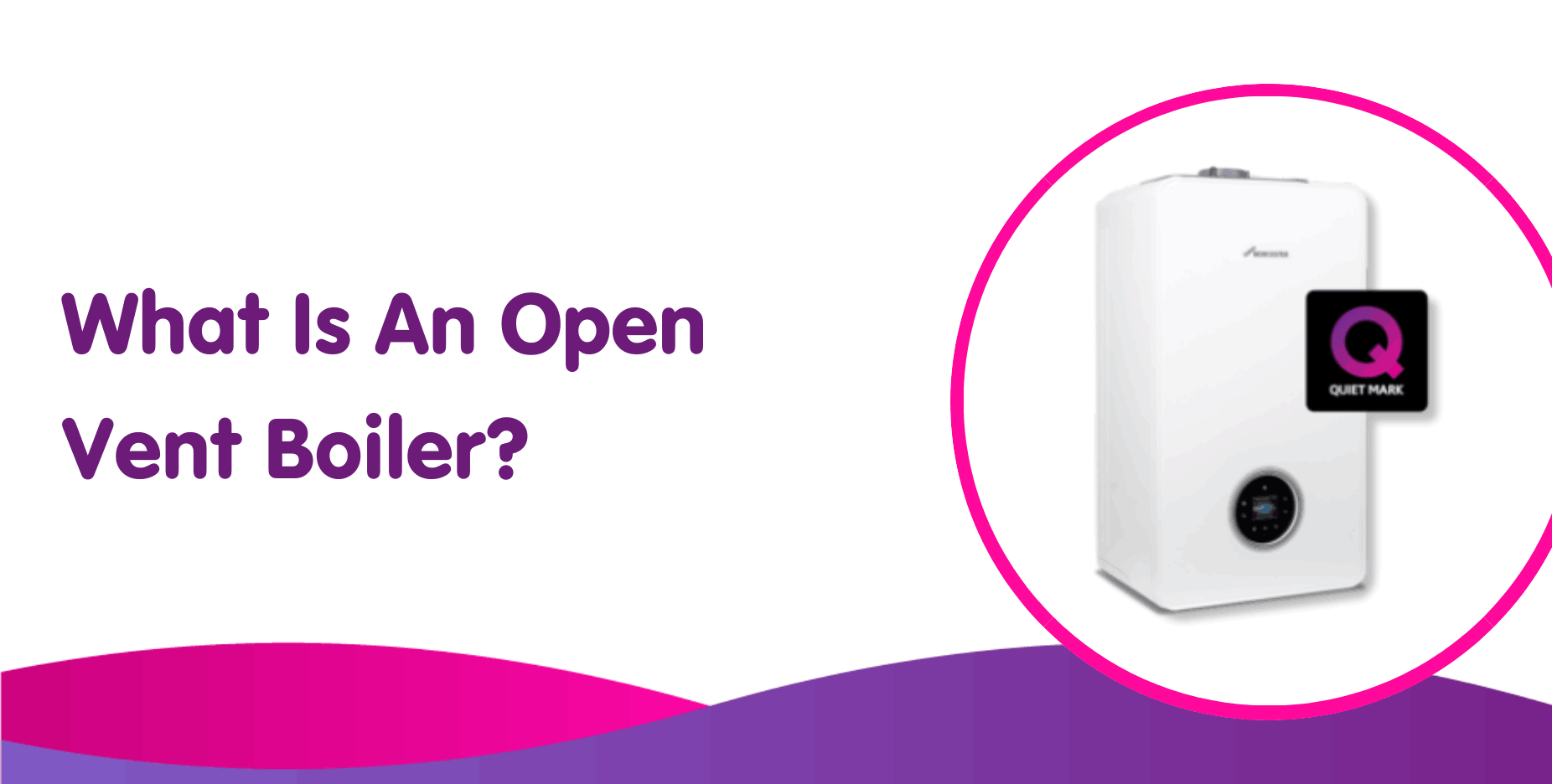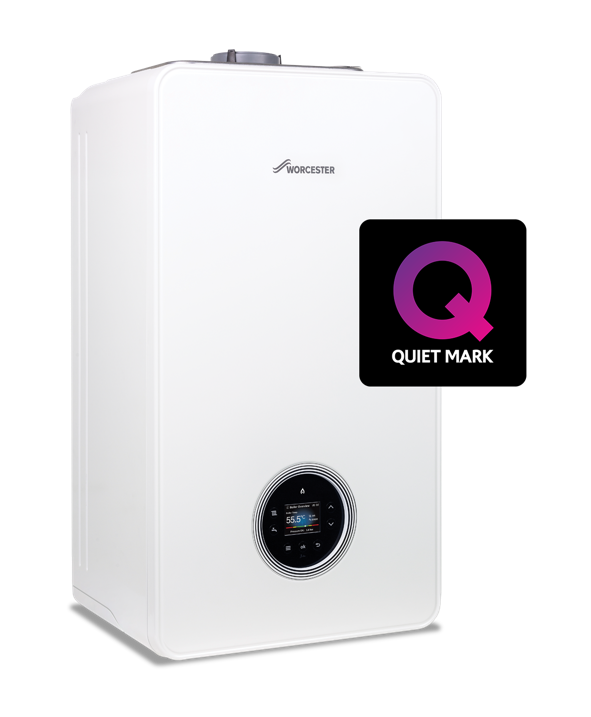 When selecting a boiler system for your property, it is important you make the right choice. This is because the product you choose will determine the initial costs, how much future energy bills will be, and how well it can perform.
This article will tell you everything you need to know about open vent boilers. We will explore what they are, how they work, and the best properties for this kind of system.
We will also explore the pros and cons of an open vent boiler system, making it easier for you to decide whether it's right for you.
Get an online fixed price in 20 seconds:
What kind of fuel does your boiler use?
What Is An Open-Vented Boiler & How Does It Work?
Open vent boilers are popular in the UK and are often known as conventional or regular boilers. They are made up of the boiler itself, a hot water cylinder, and a cold water storage tank or header tank.
The cold water storage tank will typically be located in attics, while a hot water cylinder is usually found in an airing cupboard.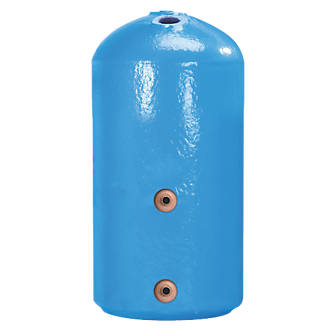 The header tank or cold water storage tank stores water before it's heated. The other tank is usually smaller and is connected to the home's radiators and boiler.
The small tank is often known as a feed and expansion tank. It allows heated radiator water to expand.
The "open vent" where the system takes its name is located on the smaller tank. This will typically be a length of pipe that allows water to be ejected from the system if the temperature is too high. This water would go back into the expansion tank.
This type of system requires a permanent water supply from the mains to fill the attic storage tank as water is used.
The water storage tanks feed the water down through the boiler. As the water is heated, it is then fed through the home's central heating system to heat radiators. Alternatively, some water may be stored in the hot water cylinder for later use.
Get an online fixed price in 20 seconds:
What kind of fuel does your boiler use?
Advantages Of An Open Vent Boiler
Combi boilers are a more popular choice due to their size and convenience. However, open vent boilers still offer some great advantages. These include:
Easy operation: They are easy to operate and have fewer fittings and devices than closed vent systems.
Low maintenance costs: After installation, maintenance costs are minimal.
Works with old heating systems: This system works well with older radiators and pipes. Older plumbing systems can struggle with the pressure of unvented heating systems.
Easy to replace: Replacing open vent systems with a like-for-like option is significantly cheaper and easier than converting to a different boiler system.
Storage is useful for emergencies: It is not reliant on a mains supply, as there are storage tanks that can provide hot water.
Great for large properties: These systems are the best new boilers for large properties that require a lot of hot water. It can also accommodate those that have more than one person using hot water at the same time.
Disadvantages Of An Open Vent Boiler
In a perfect world, we would all be able to enjoy a boiler system that has nothing but advantages. In reality, all systems have pros and cons, and it is important to weigh these up to ensure you make the correct decision.
There are some disadvantages that might make an open vent boiler unsuitable. These include:
Not as efficient as alternatives: While this kind of boiler isn't inefficient, it is not as efficient as combi-boilers. This is because heat can be lost from the F&E tank.
Requires a lot of space: A vent boiler and all of its storage tanks and cylinders require a lot of space. This makes it an unsuitable choice for smaller properties.
Limited applications: This is a heat-only boiler option.
Potential for contaminants: The F&E tank makes it more likely to accumulate debris. This can require regular flushing of your plumbing.
Higher energy costs: Because this option is less efficient than other alternatives, it can result in higher energy bills.
If you think a conventional boiler is for you, then take a look at the best conventional boilers here.
Get an online fixed price in 20 seconds:
What kind of fuel does your boiler use?
When Is It Best To Use An Open Vent Boiler?
The type of boiler, and its potential output, that's right for you depends on the size of your property. The domestic hot water (DHW) demand should also be taken into consideration.
Large properties that have a lot of inhabitants will require a hot water system that can cope with high hot water demand. An open vent boiler can be ideal for this type of property.
An older property can also benefit from using an open vent boiler for its heating system. This is because the pipework and radiators might struggle to deal with pressurised sealed alternatives.
If you are in a property and need to replace the heating system, it's worth replacing it with a like-for-like type of boiler option. This is because replacing an open vent boiler with another one allows you to make use of your existing hot water cylinder and storage tanks.
Replacing a central heating system with a totally different type of boiler can be costly. It can also mean replacing radiators or older pipework.
Get an online fixed price in 20 seconds:
What kind of fuel does your boiler use?
Are Open Vent Boilers Efficient?
An open vent boiler won't be as efficient as a combi boiler, but it's still possible to invest in A-rated open vent boilers.
Open vent boilers are suited to a particular kind of property and hot water usage pattern. This means they can offer better efficiency in certain circumstances.
Properties with multiple hot water needs would not be able to cope with condensing or combi boilers. Water temperature and pressure would be affected by multiple users.
Implementing energy efficiency measures across the home will ensure an open vent boiler meets your needs. This can include making use of the heat in airing cupboards or insulating your hot water tank.
Get an online fixed price in 20 seconds:
What kind of fuel does your boiler use?
FAQs
Can you use an open vent boiler with solar thermal technology?
Modern open vent boilers are compatible with solar thermal technology. This is a great way to increase the efficiency of your central heating system while reducing bills.
Solar thermal technology requires significantly less space than solar PV (photovoltaic) panels. It is also more efficient and is more typically associated with heating water.
This can allow households to use their open vent boiler for heating radiators and rely on the sun's energy for hot water. The boiler system will work as a backup to ensure the DHW needs are met.
Can open vent heating systems be used with modern radiators?
Yes, an open-vent heating system boiler will be compatible with modern radiators as well as old ones.
This versatility is great for older properties with old heating systems. It is also suitable for properties that are upgrading gradually.
Why is it called an 'open vent' system?
It is called an open vent system because it makes use of an open vent pipe as a safety mechanism. The pipe allows extra pressure to be released from the system if it overheats.
What are heat-only boilers?
Heat-only boilers are systems that use two water tanks and hot water cylinders. They are also known as regular, conventional, or open vent boilers.
Heat-only boilers use cold water tanks to supply the boiler. Hot water is then stored in the hot water cylinder to be used in bathrooms or kitchens.
Get an online fixed price in 20 seconds:
What kind of fuel does your boiler use?
What size open vent boiler is right for my property?
Choosing the right size boiler for your property is essential to performance and efficiency.
The size of the boiler required will depend on the size of your property and the level of insulation it has.
Properties with 2 to 3 bedrooms with excellent insulation should opt for a 7 to 8 kW boiler. A similar-sized property with slightly less adequate insulation will benefit from a 9 W boiler.
Properties with 3 to 4 bedrooms and average insulation can use a 10 kW boiler. Boilers for larger properties with more than four bedrooms should opt for between 14 and 16 kW boilers, depending on their insulation levels.
Final Thoughts
An open vent boiler is a great option for boiler replacement for old or large properties. It's also a great option for homes that have a lot of hot water needs.
These boilers can meet hot water demands in properties with multiple bathrooms without compromising temperature or water pressure.
They can take up a lot of space because of each cold water tank and the hot water cylinder. However, this storage space is usually taken from the attic and an airing cupboard.
They are an energy-efficient option that can provide a steady supply of hot water. They won't put undue pressure on older pipe networks or an older radiator system.
An open-vented system is also relatively easy to replace, thanks to the existing infrastructure of the previous system.
Vented boilers can be an excellent option and meet specific needs that a sealed system simply can't.
Get an online fixed price in 20 seconds:
What kind of fuel does your boiler use?