Changing Conventional Boiler to Combi Boiler Replacement Cost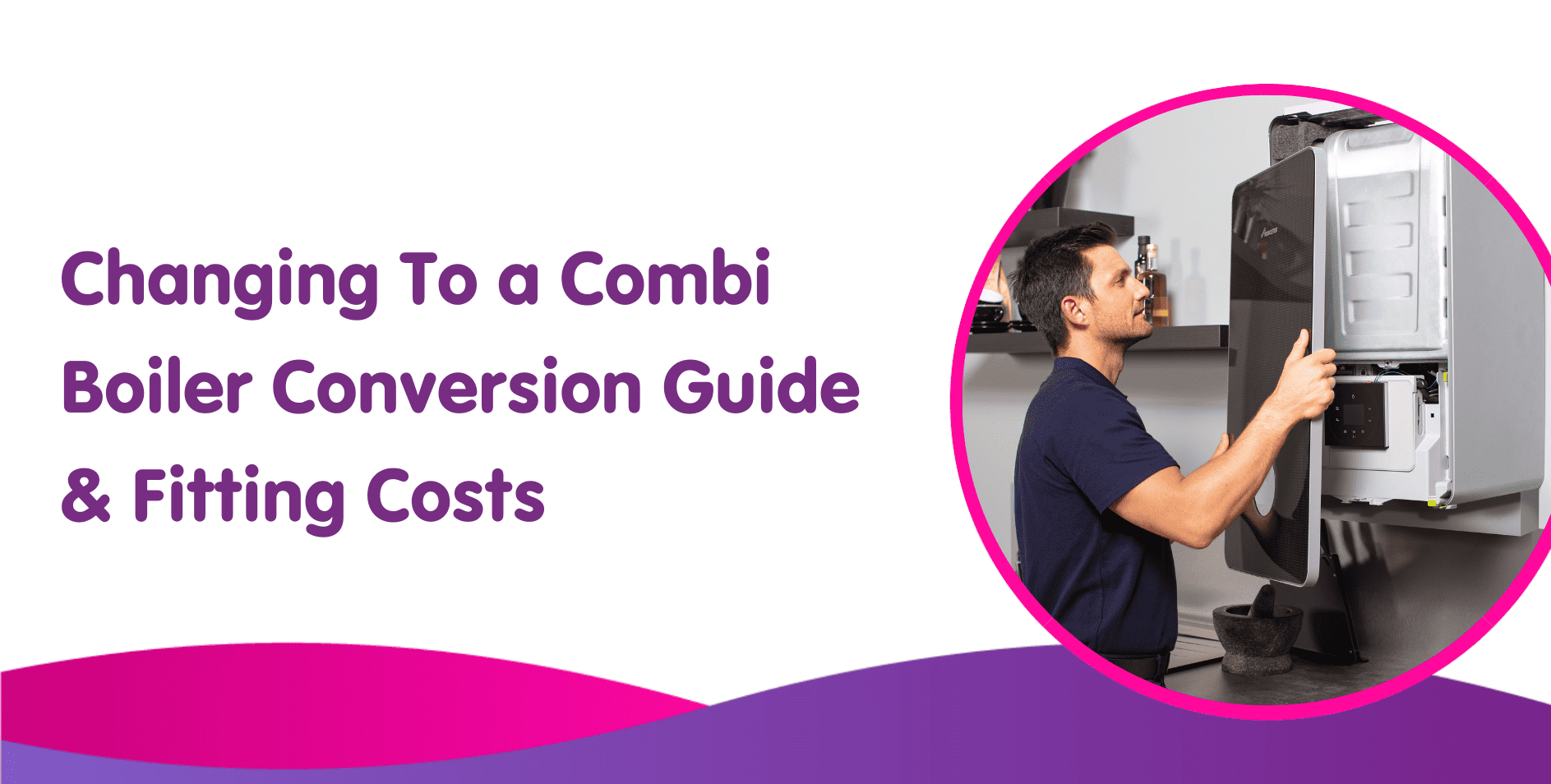 Considering the costs of changing to a combi boiler to remove the hot water tank?
Changing to a combi can be worth it if you've never had a combi boiler in your home before, however, it's not for every home so let's find out why.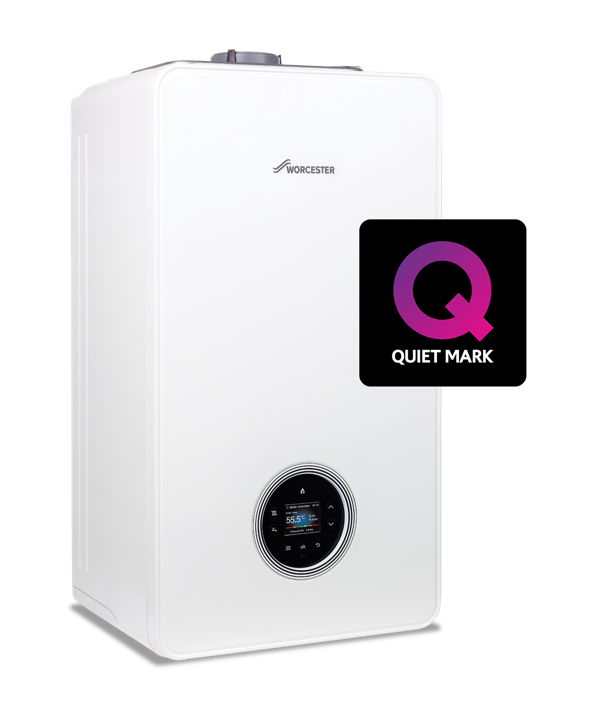 If you're moving from an old back boiler, standard boiler, or system boiler to a combi boiler it might feel like a walk into the unknown, but there are good reasons to change to a combi boiler.
Many people decide they want to convert their old boiler with a tank to a combi boiler just to remove the hot water tank or you may wish to replace your outdated, inefficient regular or system boiler with a more contemporary, efficient combi boiler.
However, the main thing you should consider if a combi boiler is ideal for your home or not as larger buildings require a lot of hot water and they may not be able to cope with the demand.
Let's find out why you should or should not change to a combi boiler.
Get an online fixed price in 20 seconds:
What kind of fuel does your boiler use?
How much to change from water tank to combi boiler?
The cost of converting from a water tank system or conventional boiler to a combi boiler is £2,500 to £4,500
For the majority of homeowners looking for boiler prices UK style, replacing a traditional boiler with a combi boiler regularly ranks seventh on their bucket list, just one below seeing the Pyramids, and seventh on breaking free from crippling, lifelong debt.
Conversions can be complex creatures, and as such, they have costs associated with them.
Please take note that your specific situation and several other factors will ultimately affect how much it will cost to install a boiler e.g. Because of London's greater cost of living and higher Gas Safe installers' charges, a London Boiler Installation can cost extra than a Manchester Boiler Installation.
UK Average to replace conventional boiler with combi cost
See the average conventional boiler to combi boiler conversion cost for the UK including an energy efficient brand new boiler and fitting by a Gas Safe registered heating engineer.
| | |
| --- | --- |
| Replacement Type | Cost |
| Replace water tank with combi boiler | £2,800 |
| Replace conventional boiler with combi boiler | £2,800 |
| Replace system boiler with combi boiler | £2,800 |
| Replace back boiler with combi boiler | £3,500 |
*prices as of09/01/2023
Cost to Replace Hot Water Tank with Combi
One of the main advantages of switching from a conventional to a combi boiler is all the extra space created by removing the water storage tanks. Of course, getting rid of hot water tanks costs money; normally, it runs between £100 and £150 on its own.
if you are considering adding the combi boiler then refer to the costs table above
How much more will you have to pay to convert?
The complete removal of your old boiler and hot water tank, freshly improved pipes supplied to the current or new position of the incoming combi boiler, and of course, the new combi boiler itself are all included in the cost of a boiler conversion.
It may be a challenging task that takes two days to complete and engineers who are skilled with their equipment to make a crowbar tango.
To put you out of your misery as soon as possible, you should expect to pay an extra £800 to £1200
0% interest-free conventional boiler to combi conversions
You can get the full cost of conventional boiler to combi boiler conversion with interest-free boilers finance and it has never been simpler. You may apply online to repay your boiler loan monthly and choose from a variety of the best boiler brands available in the UK.
Customers who want a bit more time to pay off their boiler totally interest-free and make loan repayments are the ideal candidates for
Should I convert from a conventional boiler to a combi boiler?
A boiler conversion will often cost more than a regular like-for-like combi boiler replacement since it requires more time and labour.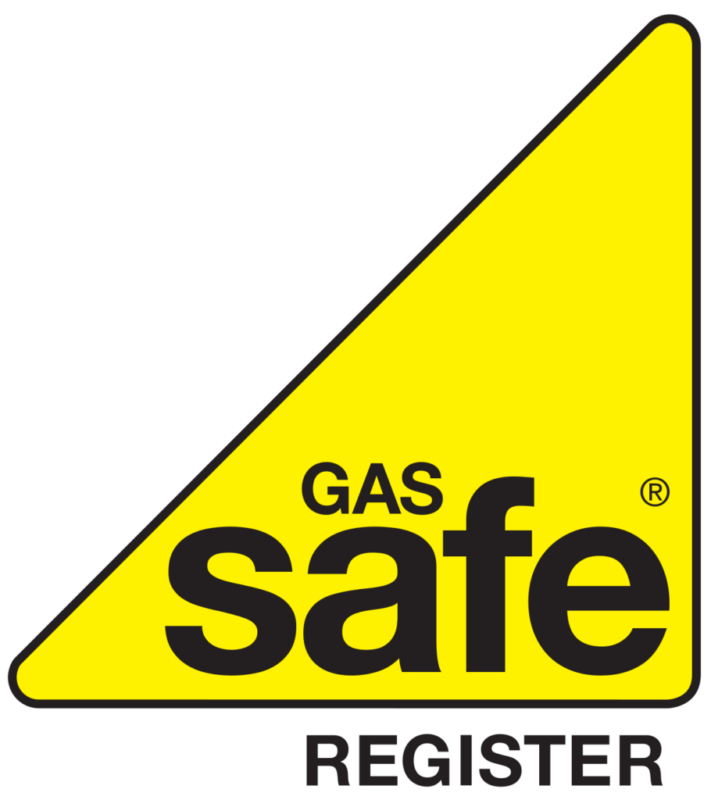 So, what else is there to know? We'll discuss the most common concerns for people thinking about switching to a hybrid in this post, including pricing, typical situations, and if it's worthwhile.
Oh and by the way we specialise in combi boiler installation with gas installation all around the country. Simply complete these questions to receive set pricing and have it installed as soon as tomorrow.
check our best combi boiler guide for the best combi boiler
Video:
Upgrade To a Combi Boiler Today!
If you're considering upgrading your boiler, a combi boiler could be a fantastic choice. Watch this video, to find out why combi boilers are a popular option for homeowners in the UK.
Why Changing to a Combi Boiler is a good idea?
When changing to a combi boiler you should know that greater energy efficiency is one of the primary advantages of upgrading from an old boiler to combi.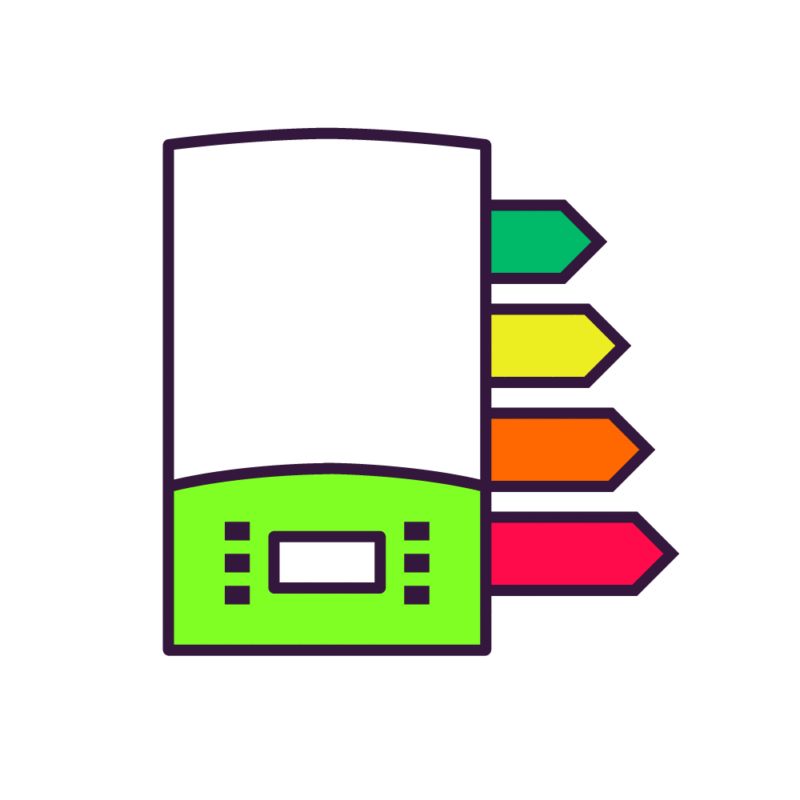 As they are often far more energy-efficient, enabling you to decrease energy waste and save on your heating bills and energy bills because combi boilers heat cold water straight from the mains and do not require a continual reserve of hot water.
The fact that they are smaller and have fewer parts than system and heat-only boilers is another important factor which frees up space and reduces the ugliness in your house while also simplifying and lowering the expense
The good news is that a hybrid combi boiler (storage combi boiler) comes with its own internal water storage tank. Even if your home has a high demand for hot water, such as many bathrooms, it can still be beneficial.
Get an online fixed price in 20 seconds:
What kind of fuel does your boiler use?
Advantages of converting to a combi boiler
Compact and no tank required
Because of their compact design, combi boilers are ideal for smaller homes, particularly those without or with limited loft space. As a result, there is no worry about loft piping freezing. Even better, a combi boiler may be neatly stored away in an existing closet.
A possibly more affordable solution
Installation may be less expensive because there is less plumbing to install. Additionally, since the combi boiler only warms the water you need, there may be reduced energy waste and hence cheaper energy bills*.
A combi boiler typically offers hot water on demand
which can be useful if you want to take a shower. Additionally, there is no need for a second pump because the hot water is supplied at mains pressure.
Developed to increase energy efficiency
As previously mentioned, combi boilers are frequently quite energy-efficient. When combined with additional energy-saving devices, such as a smart thermostat, this is boosted. When such technology is combined with central heating, your control over home heating may be improved, and you may even gain the ability to control your home heating while you're on the go!
To learn more about the best compact combi boilers – click here
Especially during this energy crisis – Boiler Central remains one of the cheapest finance on the market*
Disadvantages of a combi boiler
Struggle with high hot water demand
Some customers might want to stay in their comfort zone and avoid changing to a combi boiler by sticking with the tried-and-tested. This is particularly true if they have a larger property and want hot
water simultaneously from several sources.
High cost to change boiler
When switching from a conventional boiler to a combi boiler, the price must also be taken into consideration, however, the combi boiler installation cost might also vary based on your old boiler. Converting from one type of boiler to another isn't cheap and can add over £1,000 to the cost of a new boiler.
Can a Combi Boiler Replace a Heat-Only Boiler?
Older heating systems may not be able to handle the greater water pressure supplied by a combi or system boiler. Therefore, it may be advisable to replace the present heat-only boiler with a newer, more efficient type.
Can I convert a back boiler to a combi?
Since a back boiler is often installed in the chimney breast and is typically composed of durable heavy-duty cast iron. Switching from a traditional boiler to a new combi boiler is a little trickier. The back boiler, water tanks and the gas fire it will be sitting behind will both be removed at the same time.
Being unable to access the rear boiler's pipes and no requirement for the water tank means they can be removed which costs between £100 and £150.
learn more about a back boiler replacement here
Get an online fixed price in 20 seconds:
What kind of fuel does your boiler use?
What is the difference between combi boilers and system boilers?
The greatest difference is in the heating requirements of the homes they serve. Knowing that system boilers are better suited for households with higher heating demands than combi boilers is helpful when picking between the two types of boilers.
What does changing to a combi boiler involve?
Once you've decided to convert your conventional boiler to a new combi, it's a good idea to educate yourself on the entire process so you can understand the time, expenses, and labour required.
The procedure of changing to a combi boiler:
Following the scheduling of your combi boiler conversion, a Gas Safe engineer will visit your residence and do the following tasks:
Drain the boiler and radiators from the current central heating system.
Get rid of the old or present boiler.
Remove the header tank and the cylinders (in the attic).
The gas pipeline should be upgraded to 22mm.
Place the new combi boiler in place.
The heating system should undergo a chemical/power cleanse.
Install a smart thermostat, such as a Hive or Nest
Set up the smart thermostat so it can communicate with the new boiler.
Incorporate the warranty.
Perform safety inspections.
Please provide the necessary construction code certification.
Give the homeowner a quick rundown of the new system's features and how to utilise it.
Get an online fixed price in 20 seconds:
What kind of fuel does your boiler use?
Change from a conventional to a combi
It's a large operation to switch from an open vent boiler or conventional to a combi boiler; it may need raising floors to get access and moving pipes.
As a boiler installation, we typically require two days to have a conventional boiler converted to something like a combi boiler system, but it may take longer depending on what else has to be done.
Pros of changing from a conventional boiler to a combi
The old cold water storage tanks may be removed from the loft, and the hot water storage cylinder can be removed from the airing cupboard.
The water will be instantly heated.
Because of their high efficiency and the fact that you only heat the water you need, they help you save money on your heating costs and the environment.
Installation is quicker, simpler, and more affordable because less pipework is needed.
They are the preferred option for bigger homes since they let your household utilise several appliances and hot water taps at once without suffering a substantial pressure decrease.
Even if your boiler malfunctions, you will still have access to a hot water supply.
Remove your old existing boiler
Remove your old existing boiler; our specialists may do this before they install your new boiler. Additionally, we may remove it for you without charging you. Remove any current thermostats; if necessary, we will do this as well as any controllers to create room for new ones. If you're switching boilers, we'll remove any unnecessary tanks or hot water cylinders from your airing cupboard if need be.
How to avoid future breakdowns of your combi boiler:
The best way to prevent an expensive, inconvenient, and even hazardous boiler breakdown is to have your combi boiler regularly serviced. In actuality, a Gas Safe licenced engineer should properly inspect and maintain all gas appliances in your house once a year. We provide free annual boiler service together with a boiler cover, so you can rely on us to help and check your boiler frequently rather than scheduling an appointment each year.
Why people have started changing to a combi?
Energy saving is among the most crucial justifications for switching to a combi boiler.
The Energy Saving Trust estimates that switching from an older boiler that is 12 to 15 years old to a new A-rated condensing combi boiler can save your energy costs by up to 40%.
Internal boiler parts are subjected to obscene thermal strains regularly. Corrosion develops as a result over time. Over time, corroded components can reduce a non-condensing boiler's efficiency to 70% to 50%. Also, in terms of money, it implies that for every £100 you spend on energy costs, you may be losing between £30 and £50. You may save money by switching to a combi boiler, especially a contemporary, A-rated condensing combi boiler, check our best condensing boilers here as they are more than 90% effective.: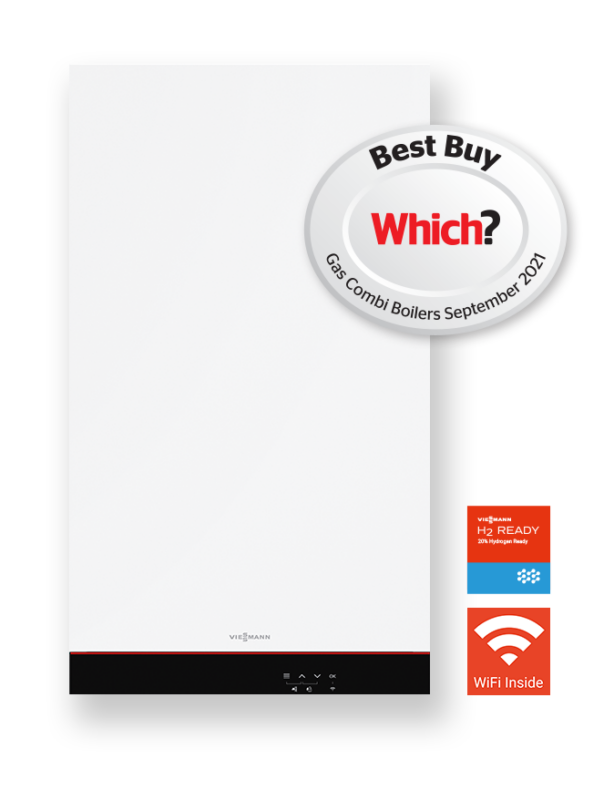 If you're looking for a high-end modern combi boiler – see our selection of modern combi boilers below:
Worcester Bosch Greenstar 4000
Combi boilers produce hot water on demand, so you don't need to stockpile it, which is another reason to think about replacing your current boiler.
An ordinary or system boiler, however, stores hot water in a cylinder. Whether or not you use the water, it eventually cools, at which point the boiler must restart to reheat it. Wasted energy is what that is.
Get an online fixed price in 20 seconds:
What kind of fuel does your boiler use?
How long would it take to switch from a boiler with a tank to a combi?
As you might be able to tell, if you want to change from a boiler with tank to combi or have a boiler conversion rather than a simple combi switch does require a bit more time than having a typical boiler installed
It will typically take 2 days to finish, however, depending on how complicated the task is, this may change. For comparison, the time required to do a plain like-for-like replacement is only 1 day.
Make sure your combi boiler is installed by one of the many gas-safe registered engineers out there
What exactly is a conventional boiler?
A conventional boiler is a water heating system that includes a hot water storage tank, a cold water tank, and a hot water cylinder in addition to the boiler itself. The normal boiler system, which is made up of all of these components, guarantees that you always have enough warm water and that your heating functions flawlessly.
Conventional boiler to combi
It's important to keep in mind that your existing conventional boiler is most likely old, and will need to be replaced, this will cost more to maintain and repair over time. Additionally, because they lose efficiency with time, you may pay up to 40% more in some circumstances for your energy bills. Consider the age of your present boiler (10 to 15 years is the typical boiler lifespan), and then consider when you should replace it. Include this in your financial planning. It is logical to think about replacing your boiler as well.
Get an online fixed price in 20 seconds:
What kind of fuel does your boiler use?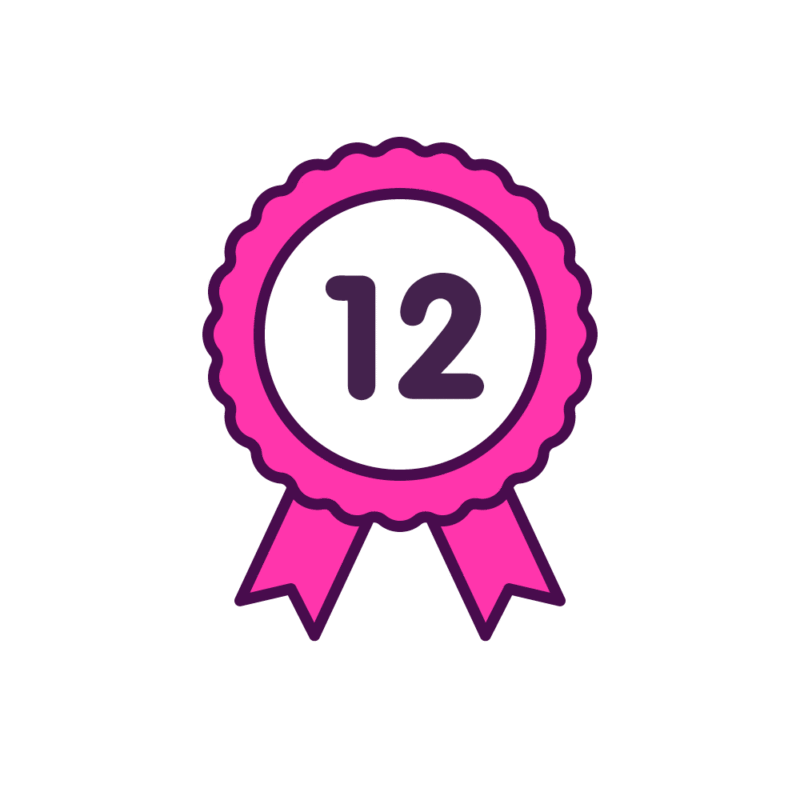 12-Year Warranty on Selected Worcester and Viessmann Boilers
The best boiler warranty includes our special 12-year deal for the price of 10 years!
When you purchase a new product, you want to know that you won't have to pay a hefty repair bill if something goes wrong with it.
A warranty is a contract that the manufacturer provides to the consumer; it is an assurance that the items in issue will be fixed or replaced within a set time limit. The warranties for boilers are similar.
Boiler manufacturers will provide you with a guarantee protecting your new boiler if any defects arise, for a specified period of time, and because each boiler manufacturer is unique, there are different warranties available. Be sure to take advantage of Boiler Central's complimentary additional 2-year warranty!
find out everything about a boiler 10-year warranty here
Video:
Boiler Warranties & 12 YEARS EXCLUSIVE Warranty with Boiler Central
A boiler warranty is a must for any new boiler. If your boiler breaks down during any of the warranty periods then as long as the warranty is included parts and labour guarantee, you can get your boiler mended for free. Learn more here:
Is a combi boiler worth it?
Yes, both the boiler itself and a conversion to a combi boiler are worth the trouble.
It is important to think about how much you may ultimately save on heating costs and how a smaller boiler can improve your living space. On the other hand, a combi boiler conversion might not be the best choice for you if you have a limited budget or live in a larger home with a high need for warm water at any one moment.
Want to switch to a combi boiler?
If you want to join the combi boiler team and change to a combi because combi boilers are the most popular type of boiler in the UK, being used in about 70% of British homes. Approximately 47,523,000 people use combi boilers, in the UK alone.
Should you get a combi boiler? – Conclusion
A combi boiler might not be able to meet your warm water demands if you have a busy home and constantly operate many faucets or showers at once. Instead, you want to think about purchasing a brand-new standard or system boiler. In conclusion, if you currently have a conventional boiler and need to replace it, your choices are as follows:
Replace conventional boiler with combi (cost will reflect added labour)
Change out for a system boiler (costs less, but more than a straight combi swap)
Direct replacement for a brand-new standard boiler
It might be tempting to switch from a regular/system boiler to a combi. Your demands for warm water may be significantly different from those of the previous owners if you recently moved into a new house. Another possibility is that you no longer require as much warm water now that your children have left the nest and gone into their own houses.
If the existing plumbing from your property's former heating and hot water system is still in place, they a combi is a financially sensible choice.
Get an online fixed price in 20 seconds:
What kind of fuel does your boiler use?