Alpha Boiler Thermostats & Central Heating Controls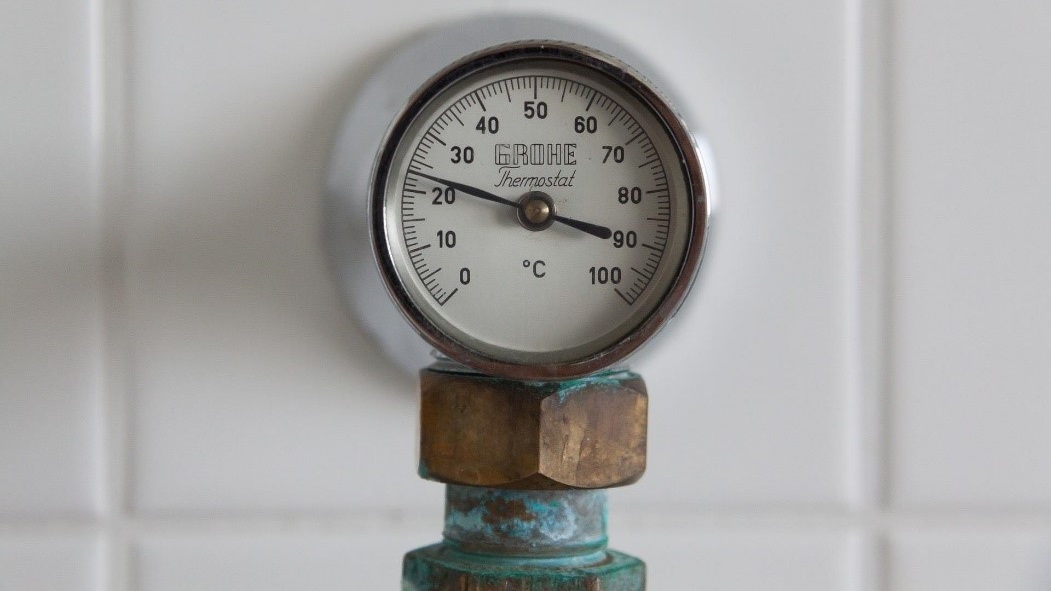 Alpha boiler controls & thermostats reviews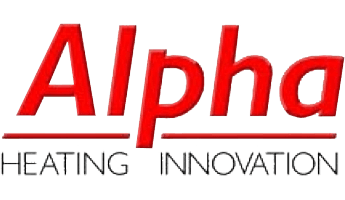 Boiler thermostats and controls minimise power waste and provide a more comfortable environment in the home.
From heat regulation to remote thermostats, Alpha boiler controls provide a more convenient way to regulate hot water and internal heating to keep you warm.
Get a fixed price here in 20 seconds online
Alpha is one of the best UK boiler producers providing diverse control options for your central heating which include digital options, internal thermostats, and remote and intelligent home controls to conserve bills and energy. See where the Alp[ha E-Tec ranked in our best combi boiler guide with the top-ranked boilers.
The company is an excellent option acknowledged by The Energy Saving Trust with an ErP A-rating for its effectiveness; therefore a high-productivity boiler and central heating system can minimise energy utilisation to make your home eco-friendlier.
Get an online fixed price in 20 seconds:
What kind of fuel does your boiler use?
Choosing the best Alpha boiler controls and thermostat
Accessories like regulators, room temp sensors, and digital controls from Alpha boilers can aid indoor temp regulation. In addition, they improve a boiler's competence to control your internal heating unit from anywhere inside your house.
Alpha provides users with several boiler control options to use with their Alpha E-Tec boiler range. We have a compiled list to provide you with an understanding of what is accessible to help you pick the ideal choice that works for your home.
Alpha boiler thermostats & controls for central heating
Thermostats provide you with great central heating control and remote room temp regulation. Here are some boilers thermostats and controls you can get from Alpha to ensure your central heating is running at maximum efficiency.
One thing to mention is that you should get at least a wireless thermostat as standard with every boiler but it will not be covered under the Alpha boiler warranty.
Alpha climatic thermostat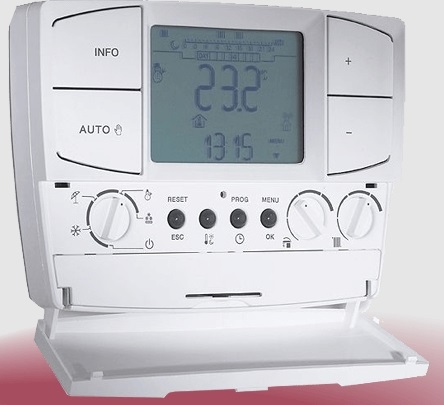 The Alpha Climatic thermal manager is a programmable moderating room temp regulator that controls time and temperature for heating. It varies the main flow temp based on the room temperature.
The regulator lets the user remotely control the hot water function and other boiler features. You can connect the thermostat to the boiler using a two-core cable to its low voltage bus connection.
The Alpha Climatic has a specific design to work with Alpha's E-Tec spectrum of boilers to make the most of each boiler and system's effectiveness.
It is a multi-channel programmer that integrates both thermostat and BUS systems. In layman's terms, the controller can quickly transfer data between the boiler and controller for better programmability.
According to the SAP, Alpha Climatic classifies as a Boosted Load Compensator.
That means it can measure and regulate the temperature in a building's interior by moderating and restricting the boiler's flow temp based on the set room temp. Besides its main functionality, thermostats have additional features.
Key features:
Wireless and remote thermostat features
Anti-frost functionality
Digital display
Compliant with all Alpha boilers
7-day programmable design
Easy display symbols for a beginner setup
Digital controls
Digital controls provide much more flexibility and efficiency than manual Alpha boiler thermostats and controls. Here are some digital temperature control options that Alpha provides:
Alpha comfort 2-channel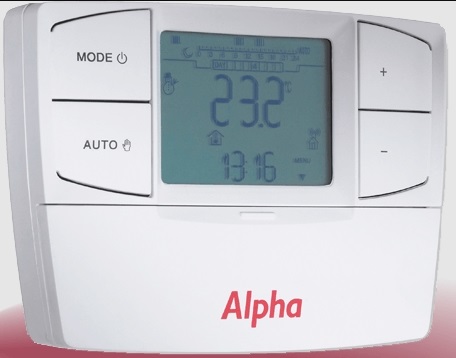 The Alpha Comfort 2-Channel uses radio frequency to control the temperature remotely. It is a digital, wireless thermostat with a timer and programmable function that you can use with all E-Tec Alpha boilers.
These heating controls rely on battery operation, so you don't need hard wiring. You can mount the transmitter anywhere around 30 meters from your boiler. That makes the thermostat installation and overall boiler install, even more manageable than other Alpha controls.
The Alpha Comfort thermostat has two channel options. The Single Channel RF controller can control both time and temp while the heating is either on or off. It is compatible with InTec C, X, and GS Alpha boilers. Meanwhile, the Two Channel RF room thermostat has an extra channel to program the period for hot water functions with InTec S unit boilers.
Key features:
Easy mounting and installation
Receiver LED indicator for two channels
Multifunctional remote settings and buttons
Temperature programmable functions
Room frost protection
Special holiday mode to turn off heating control for a set number of days
Alpha Digital Easystat thermostat no 7.2000050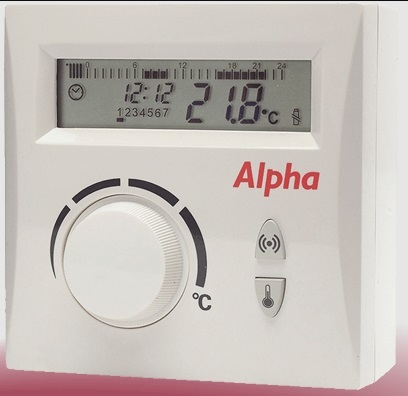 The Alpha Digital EasyStat Thermostat No 7.2000050 is the more popular thermostat option from Alpha. It offers wireless control over time and indoor temperature with 7-day programmable modes and options with one-hour increments.
In addition, it has a compact and minimal button design that provides easy setup and functionality for beginners and pros alike.
Key features:
Easy installation and mounting process
Temperature range: 3°C to 35°C with 0.2°C increments
Display range: -9.9°C to 50°C with 0.2°C increments
Temporary and low battery override options
Programmable settings
Room temp sensor and calibration
Frost protection
Alpha smart thermostat home options
Intelligent home options are one of the top ways to minimise indoor energy usage and reduce costs and your overall carbon footprint. Alpha also provides many Wi-Fi and innovative home options for different boilers. These include:
Alpha connect app
The Alpha Connect app lets you monitor and manage your boiler from any area via your smartphone or other smart devices. You can connect it to any Alpha boilers, mounted or standing. Still, your boiler should have an Alpha Connect control device for the application to function.
You can get necessary details about your boiler, such as the current status of the central heating. You can also monitor and regulate other functions like setting timers, holiday modes, and hot water temp options and picking the ideal operating way.
The Alpha Connect App works with any smart device with either iOS or Android software systems. You can get it via the Apple App Store for iOS gadgets and the Google Play Store for Android mobile devices.
Key features:
Boiler Plus compliance
Wireless connectivity
Geolocation fencing
Enhanced start
Local and remote control
Backlit LCD screen
Anti-frost function
Holiday option
Sleep option
Auto pairing connection
Temperature range of 5 to 35ºC
Alpha thermostats and controls conclusion
Alpha boiler thermostats and controls can deliver your boiler's internal heating system needs. Efficiently using these controls can minimise energy usage and certify that every room in your house is heated at the desired comfort level.
Alpha provides multiple thermostats and control options that offer easy indoor comfort regulation and lower power bills. Energy Savings Trust considers Alpha boilers and controls some of the best home temp systems.
If you want to learn more about Alpha boilers and compare their features and prices, check out the other new boilers we offer.