Boiler Modulation, What Is a Modulating Boiler & Ratios Explained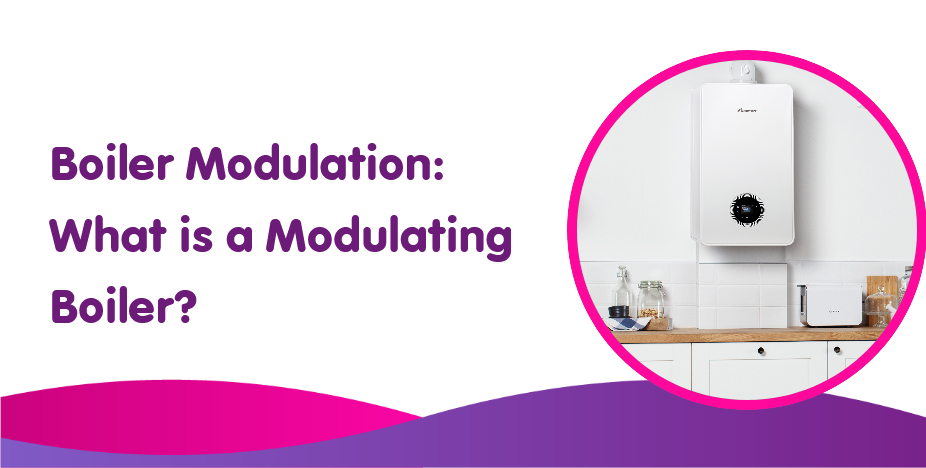 What Is Boiler Modulation & Why Is It Important?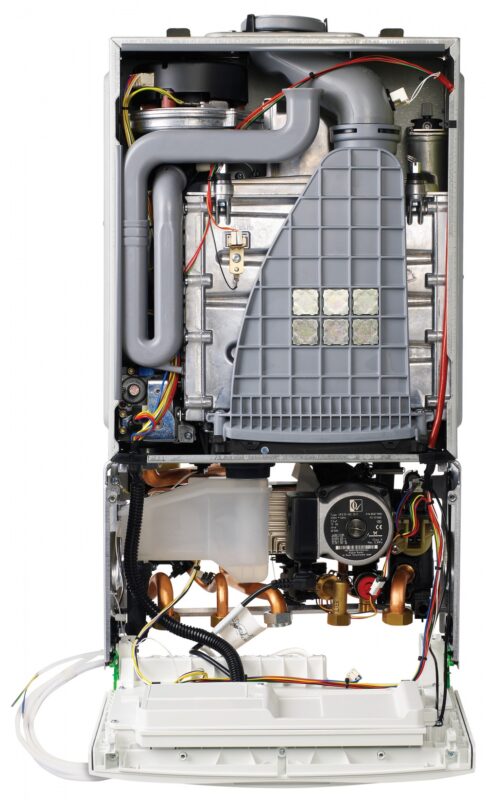 Boiler modulation is a must-know for anyone with a boiler, as it determines if your device is working efficiently and how you can get the most out of it.
If you stay in a typical UK property, you'll be familiar with having a boiler – but do you know what it does and how it works?
This article will help you understand what boiler modulation is, and more about the ins and outs of your boiler system and how it can really cut your energy bills, so, find out more below.
Get 12 years of warranty for the price of 10 on Worcester & Viessmann modulating boilers – lock in your fixed price here.
Get an online fixed price in 20 seconds:
What kind of fuel does your boiler use?
What Does Boiler Modulation Do?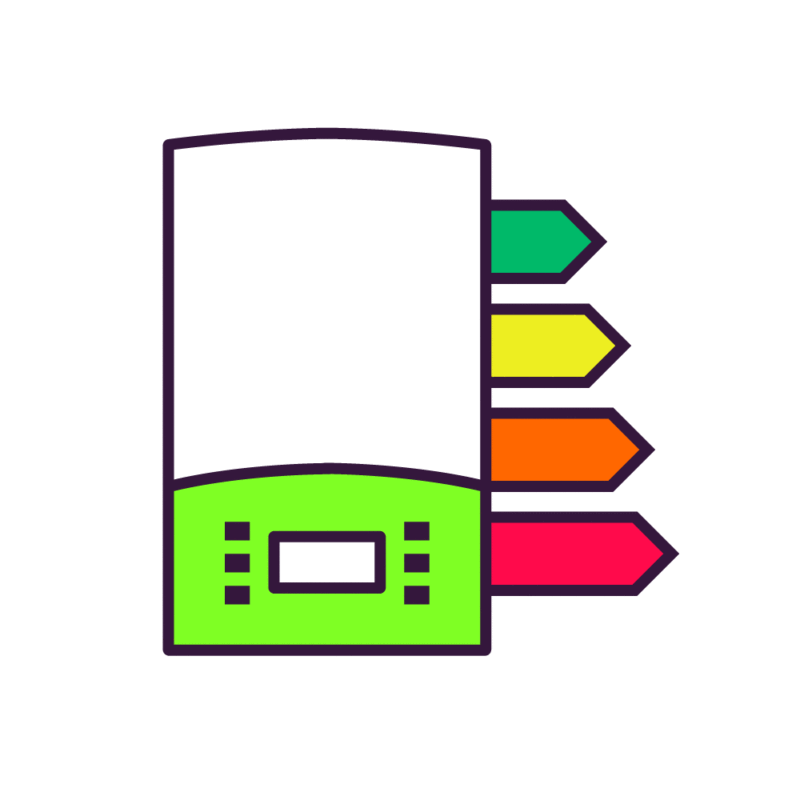 This question might seem redundant to some, but many people with boilers aren't knowledgeable about how they operate, and if you were born before 1970, there's a chance you still remember when fire and coal were the only options to warm your home.
Step in the modern-day boiler, for example, the Viessmann Vitodens 050, an enclosed metal device that produces a consistent flow of hot water, supplying heat to the pipes throughout your house, and giving you central heating.
The hot water is pumped via an electric central heating pump to get the heat into the house and there are different types of boilers available, but most UK heating systems are fuelled by natural gas from the National Grid.
Get an online fixed price in 20 seconds:
What kind of fuel does your boiler use?
How Does A Modulating Boiler Work?
Firstly, let's talk about the pipes: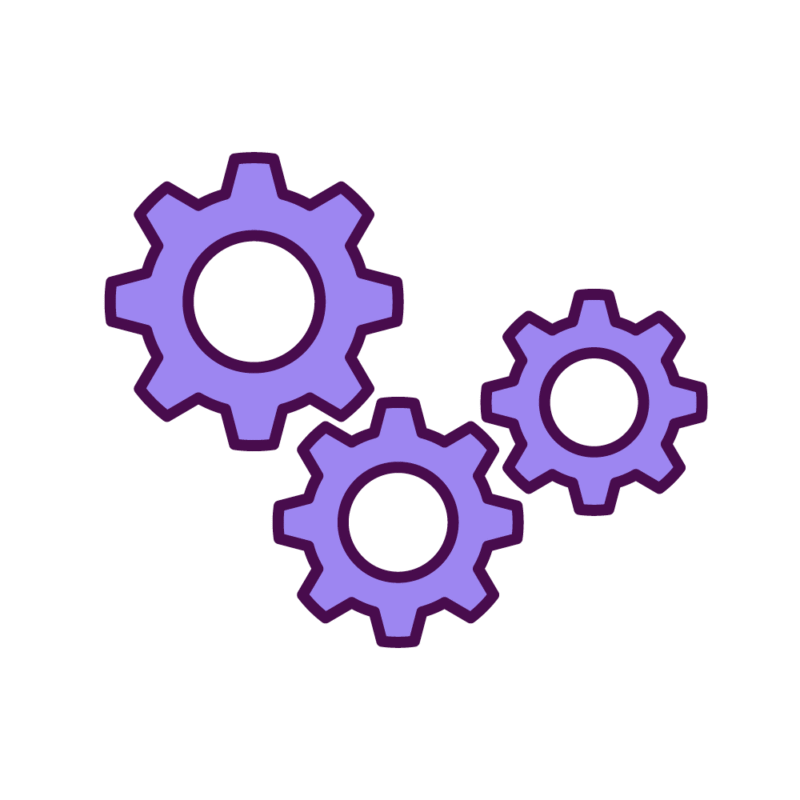 The boiler can control the cold water.
They run from your boiler to your external gas supply.
The hot water can flow back to warm your home.
With this in mind, let's take a closer look at what's going on inside the boiler:
Fuel jets: Once you open the valve to get heat, valves open within the boiler to bring in the gas (Pipe 2 above). The gas ignites, and the jets warm up the heat exchanger.
Heat exchangers: A metal component that passes heat to cold the water pipe (Pipe 1 above). It then transfers the heat to this water, allowing it to heat up.
Electric pump: Found either in the boiler or somewhere close by, it pumps the hot water around the pipes so it can flow through your house at the required temperature.
Once the water has gone through the radiator, it returns to the boiler for reheating.
The process might sound simple, but lots of components are involved and different actions are taking place within the boiler to get it to work as it should.
You don't have to become a boiler expert just because you've got one in your home, but it's important to know the basics. This means you'll know what to look out for if things aren't working.
To illustrate common boiler safety knowledge, the igniting gas should always appear as a blue flame. If the flame is orange or dull yellow, it could be emitting a dangerous gas (carbon monoxide).
Get an online fixed price in 20 seconds:
What kind of fuel does your boiler use?
How Does Boiler Modulation Work?
In simple terms, boiler modulation reduces boiler output if you need less energy to produce the required heat.
A small boiler is around 12kW-15kW and can power six to eight radiators in the home.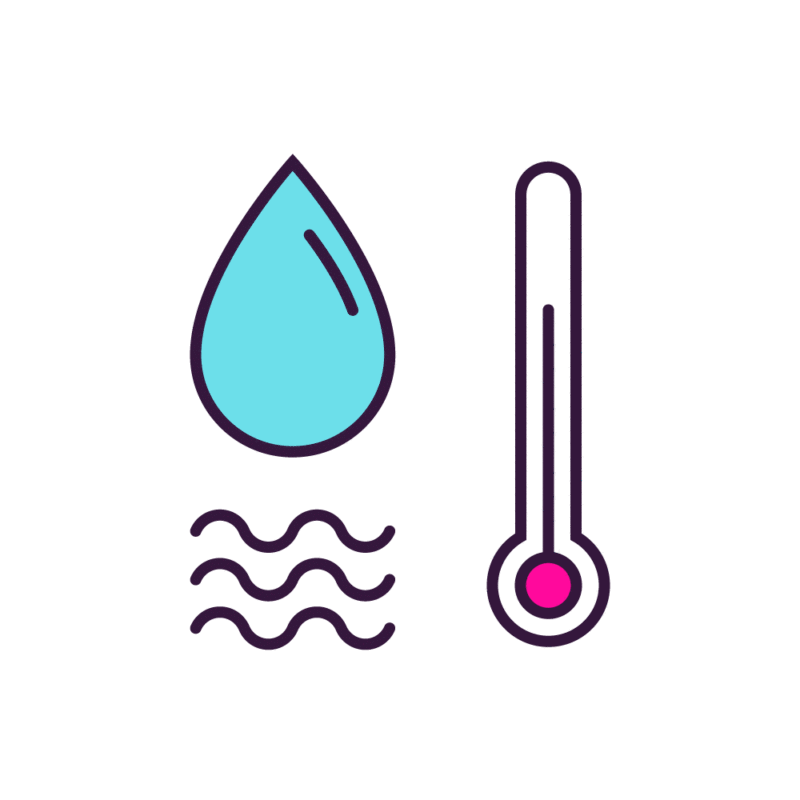 However, if, for instance, you know that you only need 5kW of heat for a period, the boiler modulation kicks in and reduces the boiler's flame by 33% (5kW of 15kW). This is in place of the boiler using its maximum output of 15kW every few minutes.
This is known as the boiler modulation ratio; the minimum output of the boiler is about the maximum output. The modulation allows your boiler to run at different rates.
A boiler with a maximum output of 30kW and a minimum output of 7.5kW, for example, has a modulation ratio less than 4:1. The modulation ratio of a boiler with a maximum output of 30kW and a minimum output of 3kW is 10:1.
How does boiler modulation work with OpenTherm?
If you have OpenTherm technology, this can really help to save you more money. OpenTherm senses how warm the air is to tell your boiler how much power to use, essentially telling your boiler to modulate down to the required output.
Get an online fixed price in 20 seconds:
What kind of fuel does your boiler use?
Boiler modulation advantages
Boilers with modulation are economical and energy-efficient compared to boilers that don't have this technology.
By maintaining the same temperature throughout their use cycle, they save energy.
Additionally, they provide the advantages listed below:
Efficiency – Even after the heat has evaporated, modulating boilers can regulate or return to their initial temperature.
Saves Energy – In order to achieve more significant fuel savings, modulating boilers operate at part-load, which reduces fuel consumption and improves energy transfer.
Maximise Savings – Conventional boilers either run or shut down. They must cool down and reheat before they can fully function again. Modulating boilers, on the other hand, rely on indefinite integrals. The temperature remains constant throughout, with breaks in between. Furthermore, modulating boilers use multiple-unit controls, which saves energy.
High Modulation Ratios
Higher modulation ratios do not always imply lower energy consumption. The return water temperature is the primary efficiency consideration for the boiler; the lower the temperature, the better.
The energy efficiency gains obtained by increasing the boiler modulation ratio from 5:1 to 10:1 with the same return water temperature are minor. The components used in boilers with higher modulation ratios are more delicate, which can lead to decreased reliability.
The boilers with the highest ration are more efficient such as the Viessmann Vitodens 100-w which modulates at 10:1
Modulating Condensing System Boiler vs Combi Boiler
Here's where a lot of the confusion comes in when selecting a boiler for your home.
We've just been talking about a system boiler which is the exterior system that heats a house's interior from the outside.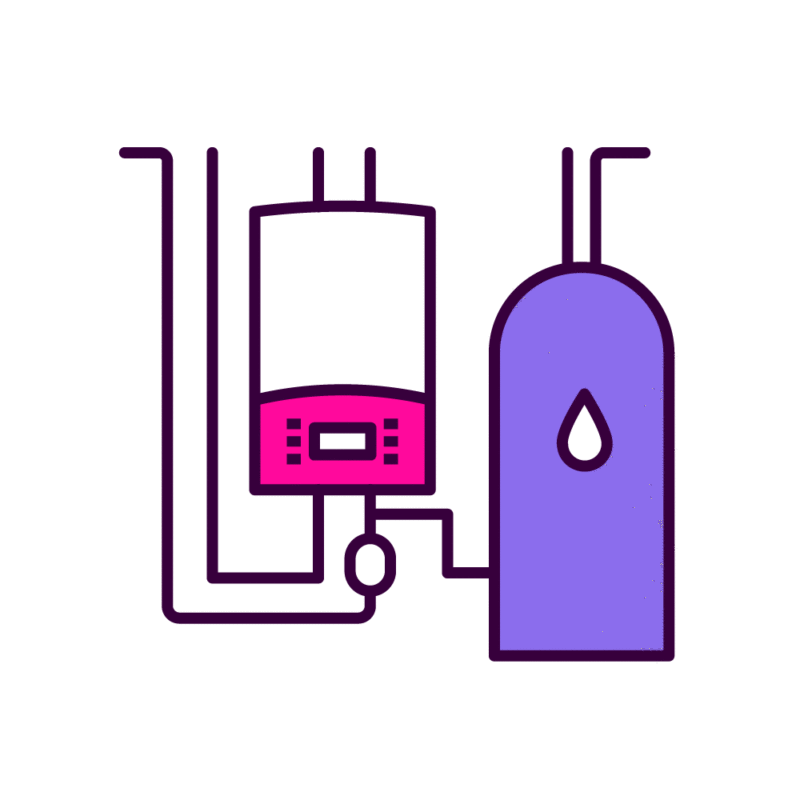 Now, you can choose a separate heat cylinder to let hot water flow around your house. This is usually recommended in homes with more than three beds as the need for hot water will likely exceed what a combi boiler can provide.
A combi boiler is a compact unit that provides heat and hot water to the home. It does everything the system boiler does but in a unit that can fit just about anywhere in the house – usually the bathroom or kitchen.
Choosing between these two options can be a struggle because, on the one hand, a combi boiler uses very little space, and everything is done through one compact device. On the other hand, a system boiler takes up more space but can provide much more heat.
Generally, combi boilers are suitable for smaller homes, but you should note that only one hot water source should be used at a time to let hot water flow.
A system boiler is better for medium-sized homes and above and has the advantage of providing use to multiple outlets simultaneously.
Also worth noting is that a smaller combi boiler, won't be able to be turned down as much compared to a larger condensing system, and the modulation difference is often negligible.
Get an online fixed price in 20 seconds:
What kind of fuel does your boiler use?
Best Modulating Combi Boilers
Comib boilers are the most popular replacement boiler in the UK, and here are some of the examples, we have found of the best combi boilers that modulate:
Worcester Bosch Greenstar 4000
The Greenstar 4000 is ideal for small to medium sized homes with one bathroom. It has a modern new design, an easy-to-use full-colour text display, and it is also quiet. The Greenstar 4000 has a wide power range that will meet all of your heating and hot water needs efficiently.
Viessmann Vitodens 050-W
The Vitodens 050-W gas condensing boiler is ideal for smaller homes and apartments due to its compact dimensions, low weight, and quiet operation. Combi and system boilers are both available.
Viessmann Vitodens 100-w
The Vitodens 100-W combi boiler from Vitodens has a plain, matte surface and a contemporary, practical design that fits in well with any setting. The most advanced intelligent energy centre that provides a cosy heat supply. Integrated WiFi interface and simple, intuitive operation.
Get a fixed price now in 20 seconds
Get an online fixed price in 20 seconds:
What kind of fuel does your boiler use?
Benefits Of Boiler Modulation
There are some serious pros to using a condensing boiler with a reasonable boiler modulation ratio.
Energy Efficiency
One of the most significant benefits has to be that newer modulating boilers offer excellent energy efficiency. If you think about it logically, a new boiler needs less energy to provide the required heat in your home.
For example, older boilers would heat up and cool down constantly to provide the heat needed, using energy regardless of its expenditure.
However, modulating a boiler only uses the energy needed to achieve the minimum output. Using less gas means a lower bill for you and less gas use which is better for the environment too, and ensuring that you get a boiler service every year means that you can maintain this energy efficiency.
See how much a boiler service costs in our quick guide here
Improved Boiler Longevity
As newer boilers improve their modulation ratios, your boiler has less heating load. Since the device doesn't need to be on maximum output constantly to provide heat and energy, it doesn't need to increase and decrease all the time.
For example, think of it like a heating element. If your element switches on and off every few minutes, it will wear out quicker than an element that uses less energy to stay consistently warm at the required temperature.
So, when you have a boiler with a good modulation ratio, it can reduce wear and tear. Reducing wear is important since a new boiler will be an expensive household appliance to replace, so you want it to last as long as possible. So get a boiler installation now.
Lower Running Temperatures
Boiler modulators work well to maintain the temperature needed to keep your space warm. Rather than constantly reheating from square one, it reduces the flame and remains at the required temperature.
Using a lower temperature comes with its benefits, including
Less boiled water and therefore less energy wasted
It is safer, particularly if you have young children (no scalding from the radiator!)
Lowers corrosion from water deposits in the system
Cleaner air emissions throughout the house due to fewer allergens being circulated
Reduces thermal stress to boiler components.
Avoiding Corrosion
Corrosion occurs when dirt enters the boiler through pipes from the radiator. When the dirt heats up, it causes a chemical reaction that begins eroding the boiler's metal.
The corrosion rate increases the higher the temperature, so if your boiler runs at a higher temperature all the time, the corrosion rate increases.
Unfortunately, corrosion will, in time, affect how your boiler works, so it's something to look out for if the heating isn't working as it should.
Finding the right boiler for your home
Nowadays, fuel economy and efficiency are key when it comes to running a home. However, sometimes the choice from the best boiler manufacturers can be overwhelming, leading customers to overestimate the needs of a household.
However, since there's been a shift in technology, you don't need to go out and buy these massive units in the hopes of keeping your water and house warm throughout winter. Efficient smaller units can usually generate perfectly adequate amounts of energy for the average household.
Heating loads
We must consider the average heat load across the UK. Because many of our country's homes are older structures with inadequate insulation, it typically takes an output of 8-10 kW to keep a house warm in the winter.
Because the property would be insufficiently heated, a 30kW boiler would never need to modulate down to 3kW.
The most common boiler outputs in the UK are 24kW and 28kW, and 2.4kW or 2.8kW will not keep the occupants warm and comfortable unless the property has low heating requirements and is exceptionally well insulated.
In a typical UK home, for instance, a 24kW or 28kW boiler with a 10:1 modulation ratio, no efficiency improvements are likely because the lowest kW point is never actually used.
Get an online fixed price in 20 seconds:
What kind of fuel does your boiler use?
FAQ
Are condensing boilers good?
Yes, since 2015, the sale of other types of boilers has become illegal in the UK. Condensing boilers are far more efficient and use far less energy than their predecessors. They also have around a 95% efficiency rate compared to others, which run at around 80% efficiency.
Why do boilers modulate?
So it can use the boiler's minimum output in relation to its maximum output, which is an effective method of providing heat for your home. It helps you conserve energy and ultimately lowers your bills.
What is a good boiler modulation rate?
This depends on your needs, but generally, you want to find a boiler with a 5:1 modulation ratio. This will provide enough heat to the home and heat the water supply.
What is the definition of the modulation range?
The modulation ratio can be defined as a boiler's capacity to lower its maximum output to its minimum output. In contrast to a wide range, a narrow modulation range results in a poor ratio.
Our Final Thoughts On Boiler Modulation
Boiler modulation has changed the boiler game. It is more energy efficient and provides you with a much more stable heat supply.
Since the modulation process is done to fit your needs, you can be sure your boiler will provide enough heat and warm water when you need it.
Boiler modulation also ensures your device will last quite a bit longer with lower corrosion rates and better insulation to keep things warmer for longer.
Get an online fixed price in 20 seconds:
What kind of fuel does your boiler use?