Best Compact Boilers Review For Small Spaces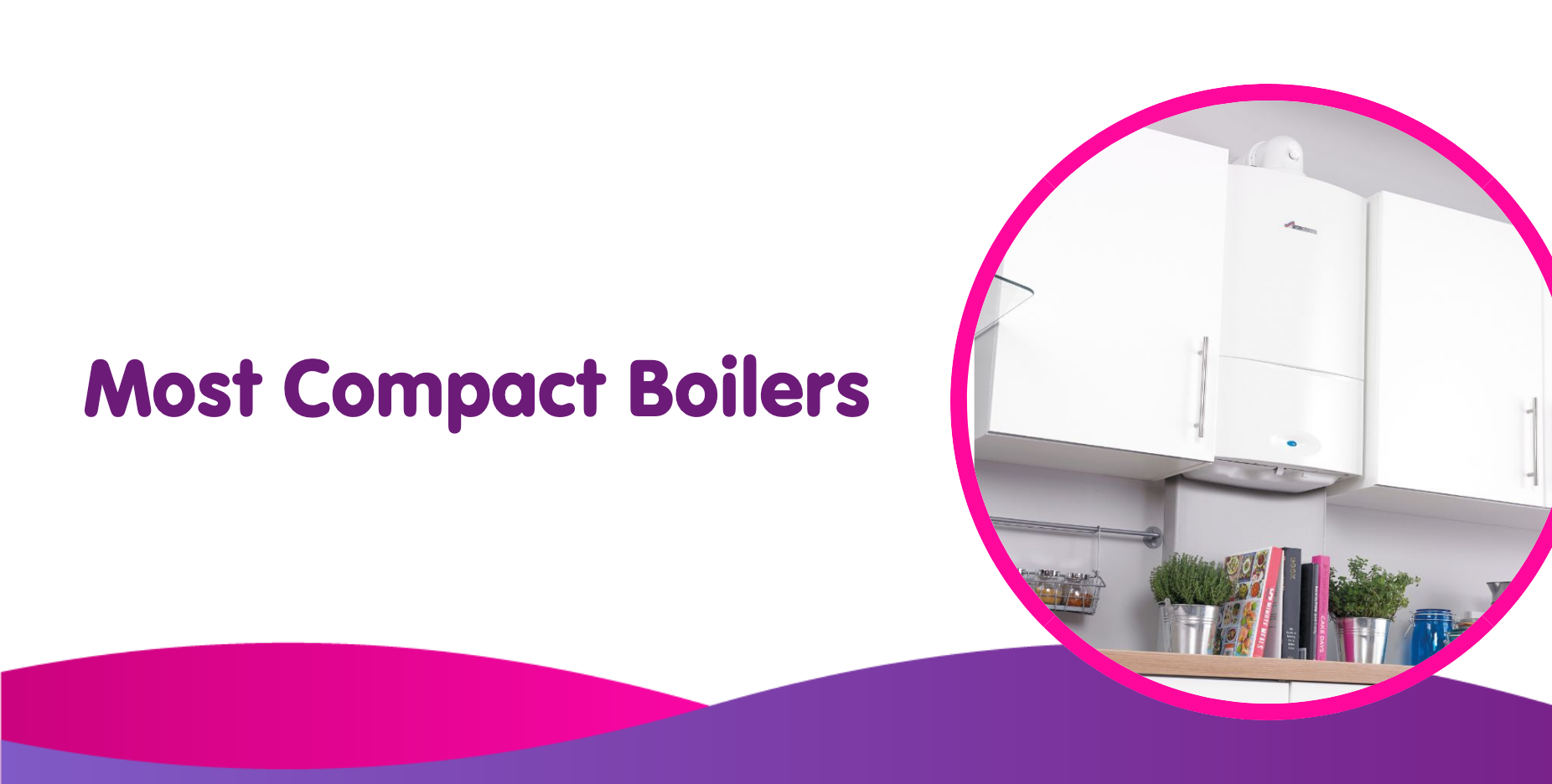 Best Compact Combi Boilers for Kitchen Cupboards
Compact boilers are favoured by 70% of UK homeowners. But, you may ask, why is that? They are the best out there because they are effective, quick in performance, and small in size. Many top-notch brand manufacturers design boilers in a way that fits inside kitchen cabinets.
Nevertheless, their smaller size must not make you think they have low performance. They are equally competitive in performing the desired functions and take less space for fitting.
Different compact boilers are available in the market, but we have done the legwork and found these four reliable brands:
Get an online fixed price in 20 seconds:
What kind of fuel does your boiler use?
Compact Boilers: Best Kitchen Cupboard Boilers Overview
Best Value: Viessmann Vitodens 050-w
Best Premium: Worcester Bosch Greenstar CDI Compact
Best Price: Ideal Logic Plus
Best for Saving on Your Energy Bill: Worcester Bosch Greenstar 4000
If you are strongly considering putting your boiler in a kitchen cupboard then take a look at our guide to see what is the best way, if it is actually allowed, and the rules and regulations around it.
Best Value Compact Combi Boiler: Viessmann Vitodens 050-w
This boiler is gaining a lot of attention in the industry. It is especially popular for the Viessmann range and as far as we are concerned it is one of the best combi boilers to buy right now.
Today's review will focus on the latest Viessmann Vitodens 25kW and 30kW gas combi boiler. These new boilers will be reviewed to determine if it is the right fit for your home.
A compact combi boiler is great for kitchen cupboards
The Vitodens 050-w combi boiler is compact and ideal for use in kitchen cabinets. This combi boiler is compact at 700mm in height, 400mm in width, and 300mm in depth. It's one of the most compacts on the market. This boiler is very versatile and small in size.
Vitodens 050-w 25kw combi-boiler is ideal for small homes and flats
Ideal for homes with 3 bedrooms or more, the Vitodens 25kw combi boiler is perfect. This combi boiler, which is energy efficient, has a lower hot water consumption and helps to reduce your utility bills. The boiler can also be set to modulate so that it does not have to run at maximum power. This means that even less energy is required.
Vitodens 050-w30kw combi boiler is for medium-sized homes up to 2 bathrooms
Vitodens 30kw combi-boiler is a great choice if you have two bathrooms, a bath and a bathroom. It will also be able to handle higher hot water demands thanks to its extra 5kw power.
The best gas combi boiler can also be programmed to reduce its power, so that it uses only as much energy as necessary to heat your home.
Get an online fixed price in 20 seconds:
What kind of fuel does your boiler use?
Best Premium Compact Boiler: Worcester Bosch Greenstar CDI Compact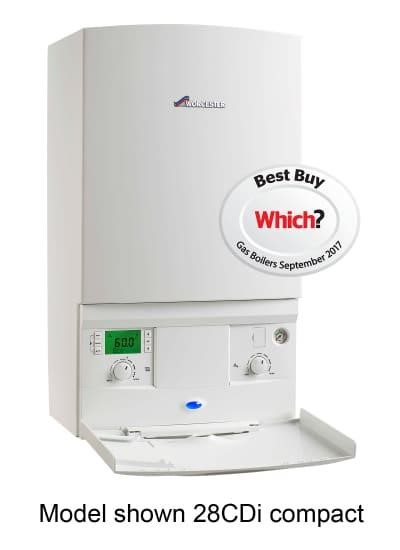 It's not surprising that the Worcester Bosch Greenstar CDI boiler ranked first on our list.
It's a popular option for installers and property owners because of its cutting-edge features like EasyControl app compatibility, better ErP efficiency rating, solar compatibility, and modest size, especially for UK homes with limited space.
Consider this Worcester Bosch as an affordable alternative and one of the compact combination boiler options on the market. It received five stars for efficiency and is sometimes regarded as an entry-level boiler as it is simple to use, install, and operate.
Despite being the pinnacle of innovation, this boiler's interface is not complex. An excellent boiler for people searching for a straightforward yet durable appliance that can fit in smaller areas. Thanks to its small frame, you can fit this range in remote locations like kitchen cabinets.
Pros
A 28kW or 32kW variant with a 10-year warranty
Great ErP ratings
High performance
EasyControl app access
Solar power
Lower energy and heating costs
Cons
Entry-level boiler with a simple interface
Get an online fixed price in 20 seconds:
What kind of fuel does your boiler use?
Best Price Compact Boiler: Ideal Logic Plus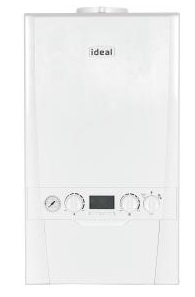 This British-made Ideal Logic model is your best bet because it's a highly effective, user-friendly boiler with a clear digital display. In addition, if you need timely updates about boiler issues, this one's for you. The Ideal Logic Plus boiler complies with all ErP requirements and operates on an A-rating performance standard.
A fantastic option for an inexpensive central heating system, we consider it an excellent entry-level alternative with a volume flow rate of 9.9 litres and a heating system output of 24 kW.
Quite common for smaller residences, including apartments and single-occupancy buildings with one bedroom and one bathroom, because of their size and characteristics.
This specific model having dimensions of 700 mm in height, 395 mm in width, and 278 mm in depth, comes with a seven-year warranty, protecting you from any issues developed during that period.
In addition, after-sales care is likely better and more consumer-friendly, just like their boilers. They are also safe and effective in tiny homes with restricted space.
Pros
7 years of warranty
Extremely effective
Lower gas and heating costs
Instantaneous heat
Simple boiler installation
Cons
Suitable for smaller homes only
Get an online fixed price in 20 seconds:
What kind of fuel does your boiler use?
Best for Saving on Your Energy Bill: Worcester Bosch Greenstar 4000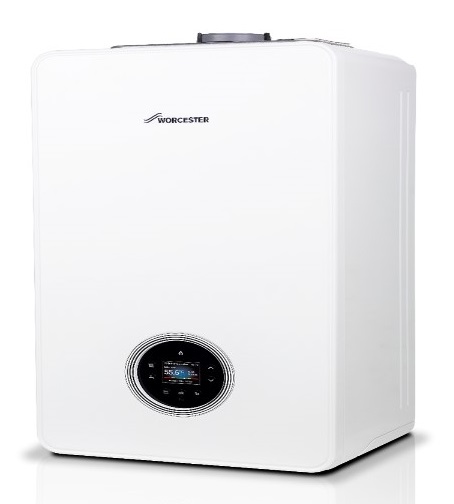 The Greenstar series is considered top-notch for its versatility. However, the 2000 series is likely the best bet for budget-friendly consumers, and the 8000 series is the top-of-the-line, fully-loaded model.
Similar to the previous Greenstar I line, the Greenstar 4000 range for combi boilers is available in 25kW and 30kW models.
Since it's a brand-new small combi boiler range, the price of a new boiler setup is slightly higher. The main benefit of switching to these modern A-rated compact boilers is saving your annual energy costs by £580.
There are two power options available for this line of boilers. With an output of up to 14 radiators, the 25kW version is ideal for small and medium-size apartments.
However, we must mention that you get only a 10.5 litres per minute flow rate. So, if you pick this one, make sure you have one washroom and use minimal water. Otherwise, this would be a wrong choice as it is the lowest output generating model.
With 16 radiators, the 30kW version is better suited for individuals with a little high demand. Because it has a higher flow rate of 12.3 litres per minute, it can handle a little more than the 25kW version. The 30kW 4000 is worthwhile if you occasionally have many showers or baths in use.
Its dimensions are worth noting if you're considering installing the Worcester 4000 in a small space, like a kitchen cabinet. Its best feature is that you can fit it in a cabinet, which is why we put that on our compact boilers list.
Pros
Super-efficient
Eco friendly
Updated design
Can be used with smart thermostats
Cons
Get an online fixed price in 20 seconds:
What kind of fuel does your boiler use?
Compact Combi Boilers Buyer's Guide
When buying a boiler, there are several things to consider in addition to the price and high efficiency rating of the new boiler so you can be sure it won't end up costing you more money in the long run.
Installation
The installation process of a new boiler in your apartment or home should always be hassle-free and convenient. If you select a high-quality item from a reputable manufacturer, this process won't take long because they have the proper knowledge and skills.
Also, it would not hurt to ask for installation charges if you have a specific boiler model in mind. However, even if slightly more expensive, you shouldn't take the installation charges for granted because a high-quality boiler will always be more costly to install.
Boiler Size
A big boiler uses extra fuel and is more expensive to run. So, finding the best size to meet your home's hot water needs is necessary.
A Gas Safe licensed engineer is your best bet to find out the size of the boiler you need since they consider various elements, such as the number of radiators, bathrooms, and occupants, as well as the quality of insulation in the home. The standard size range for domestic boilers is 14–35kW.
Heat Control
Consider whether heating controls are suitable for the boilers on your list. Some variants are compatible with cutting-edge WiFi-enabled intelligent controls and can be operated remotely from anywhere using an app on your smart devices.
At the same time, others are available with simple manual controls or programmable thermostats that you can configure to turn on and off at specific times.
Fuel Source
The fuel source used in your home may influence your options. Natural gas, gasoline, and electricity are the three most popular fuel types for boilers.
The majority of homes in the United Kingdom use natural gas. However, it's essential to comprehend how natural gas codes affect your installation choices. Therefore, we advise you to inquire about such restrictions with your specialist or natural gas provider.
Get an online fixed price in 20 seconds:
What kind of fuel does your boiler use?
Small boilers for kitchen cupboards FAQ's
What are the dimensions of small combi boilers?
The Worcester Bosch combi boiler 32CDi is the smallest combi boiler system currently available. It has a diameter of 280mm, a breadth of 390mm, and a height of 690mm.
The Worcester Bosch brand has never developed a boiler component as small as this one. Their costs are also quite reasonable if you consider the features you get. It's an excellent alternative for studio apartments and tiny homes simply because of its size and can easily be stashed away in kitchen cabinets.
How long should a compact combi boiler last?
Most modern gas boilers survive between 10 and 15 years if purchased from a reputed company and kept in good condition. It could be time to upgrade if your current boiler system is getting close to this age.
Although there is no specific rule for when you should replace a boiler, it all depends on the boiler manufacturer, how much you've used it, and how well you've taken care of it.
What compact gas boiler size to buy?
Most compact gas boilers have a power output of under 25 kW. That output is perfect for studio apartments, flats, and smaller homes. However, this depends on the number of occupants and radiators in the home and the usual water usage.
A residence with three bedrooms can be powered by a gas boiler with a 25kW output, but a smaller boiler is the best choice if residents use it less frequently or spend a lot of time away from home. If that is not the case, you need a big boiler with more than 25kW output. However, the big-size boiler increases your energy costs.
Can I install a compact combi boiler of my own?
Doing it yourself is not advised if you are not qualified by law or unfamiliar with how to perform this operation.
Given that it is acceptable to perform gas work independently, you may only install a combination boiler but do it only if you have the necessary skills Gas Safe qualifications.
Therefore, boiler installation companies ensure all their employees have credentials in this field or have undergone specialised training.
Certain UK boiler manufacturers prefer you invest in getting their expert staff for installation. Not to mention, not only is it illegal, but the warranty may void if you decide to install the boiler yourself. So, it's better to hire a Gas Safe professional to have your boiler installed correctly.
Best small boilers Conclusion
Boiler Central always tries to save you from wasting time deciding on the best combi boiler (or conventional boiler).
This article provides every information you require about compact boilers, so you don't get confused because of the different versions of compact gas combi boiler models available.
We have mentioned the best picks considering the needs of UK homeowners and hope you find the features and right size for your heating needs. Make sure to consider your home's heating needs before buying the ideal boiler for your needs.